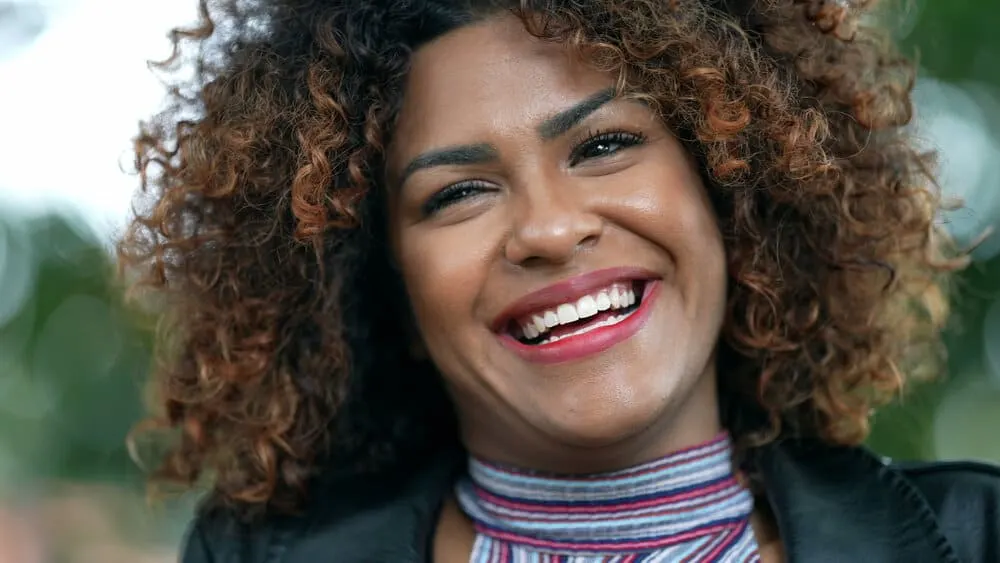 What color should I dye my hair? It's a common question that we receive from people that are thinking about switching up their hair color.
Many people are updating their hair color to add some excitement to their life and showcase their unique personalities. But what if you're frozen in indecision because you don't know what color to go with?
That's a frustrating situation to be in, but we can help. In this article, we'll help you select the perfect hair color to meet your needs and make you feel amazing. We'll cover everything you need to consider, including hair color rules to keep in mind and much more.
What Color Should I Dye My Hair?
Choosing the right hair color is a highly personalized decision that depends on various factors. These include skin tone, skin undertone, natural hair color, health, lifestyle, and eye color.
For example, ladies with a warm skin undertone and brown eyes, you might consider warm shades such as golden blonde, caramel, or auburn. If your skin has cool undertones and blue eyes, cooler shades like ash blonde, platinum, or an espresso brunette might be more suitable.
For those with healthy hair and an adventurous lifestyle, you may experiment with bold hues like royal blue or bright red. Ultimately, the most attractive hair color is the one that complements your overall look and makes you feel confident and fantastic.
6 Things to Consider When Choosing a Hair Dye Color
It'd be nice to choose a hair color at random, but it's not a good idea. To choose a color that'll complement your look and fit in with your lifestyle, you've got to think about the entire picture. We'll help you with that in this section.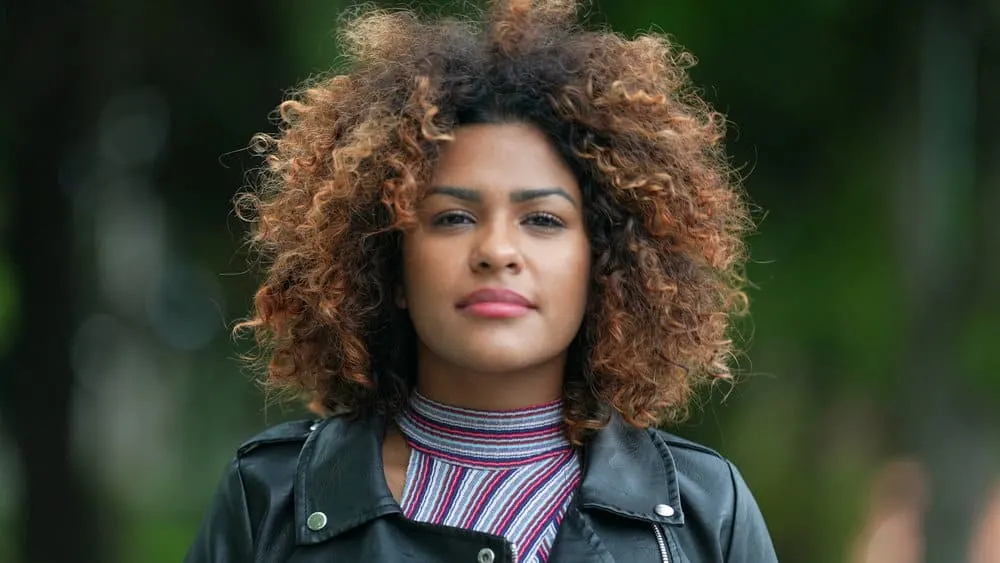 Here are six things to consider when choosing a hair color:
Your Skin's Overall Tone
Whether you believe it or not, your skin tone plays a substantial role in how a given hair color shade will look on you. For instance, if your skin tone is very fair, a dark hair color could make you look sick and gaunt.
Conversely, for those with dark skin tones, light ashy tones could look awkward. So, it's wise to consider your skin tone when selecting your hair dye color. Here are a few things to keep in mind:
Fair skin. Fair skin tones look best with light hair colors. Think ash blonde, cool beige, and platinum blonde. Those with very fair skin can sometimes pull off darker hair tones, but they can sometimes look unnatural.
Medium skin. Those with medium skin tones have quite a bit of wiggle room when it comes to hair colors. You can go for jet black, sandy brown, or even super light platinum blonde if you'd like. The possibilities are endless here.
Dark skin. Those with very dark skin tones often find that darker hair colors flatter them most. This is not to say that dark-skinned people can't wear lighter hair colors. But, in general, dark hair colors mesh well with dark skin.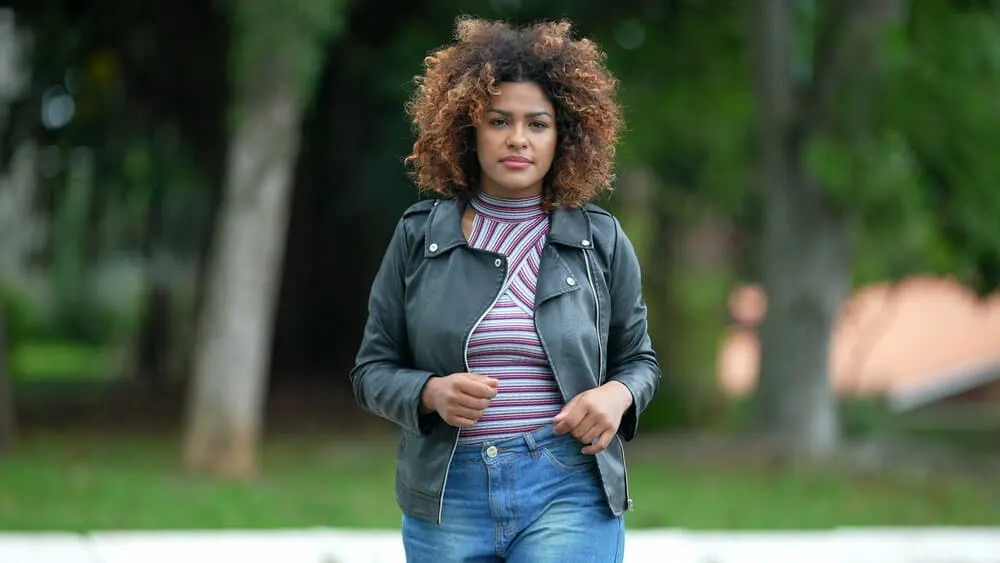 Your Skin's Undertone
In the previous section, we touched on skin tones and their relationship with hair color. Here, we'll look at your skin's undertone. This has nothing to do with how light or dark your skin is.
But it has everything to do with the color just beneath your skin. Here are the main skin undertones and the hair colors that work best with each of them:
Warm – If you have a warm undertone, you have golden or yellow tones that peek through under the surface of your skin. Some of the best hair colors for people with warm undertones include golden blonde, mocha brown, mahogany, and ginger.
Cool – Those with cool undertones have pinky, purple, blue, or red tones showing through their skin. If your skin has a cool undertone, consider colors like platinum blonde, ash blonde, or beige brunette.
Neutral – Those with neutral undertones don't have a discernible warm or cool tone emanating through their skin. Because of that, your hair color options are vast. You can rock dark shades, golden shades, coppery shades, and more. You don't have to worry about clashing tones.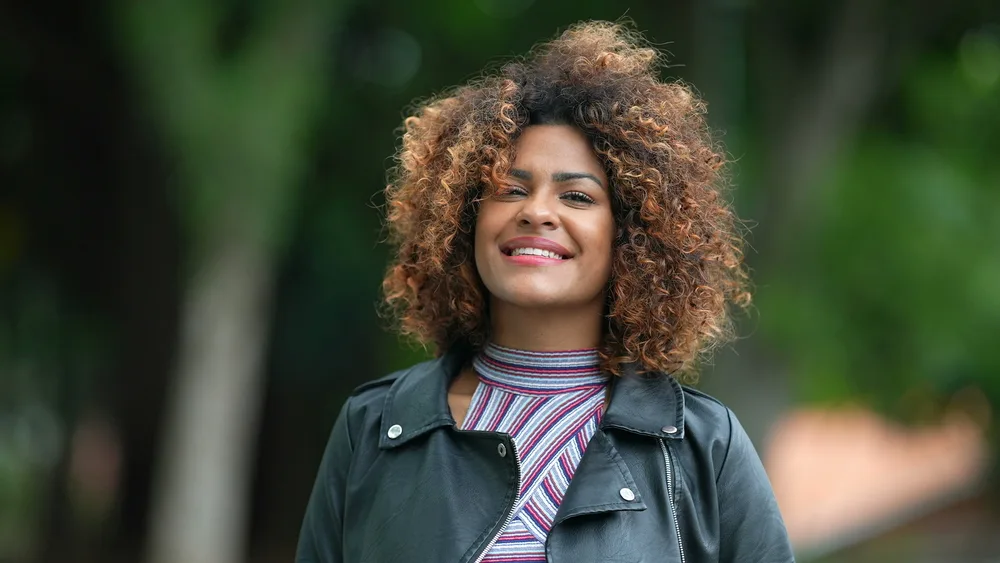 Your Natural Hair Color
Aside from your skin color and undertone, you should also consider your natural hair color when selecting a hair dye color. If you have naturally dark hair, you may have to do multiple rounds of bleaching to get to light blonde shades.
If you have naturally light hair, you can go darker with ease. You can also try unnatural shades like lavender, blue, and pink without using harsh chemicals.
Your Hair's Health
The overall health of your hair can have a major impact on the outcome of your hair dye job. So, you'll want to think about the condition of your hair when selecting your shade.
For instance, if your hair is damaged, dry, or fragile, going super light can exacerbate those issues, leading to breakage, split ends, and moisture loss. In that case, it may make the most sense to go with a color that's as dark or darker than your own.
Then, you won't have to use bleach or high lift color and risk your hair's health.
Though going from very dark to very light can be damaging to all hair, if your hair is healthy, you can make that dramatic switch with a lower risk of severe damage. If this sounds like your case, you can be freer with your color choices.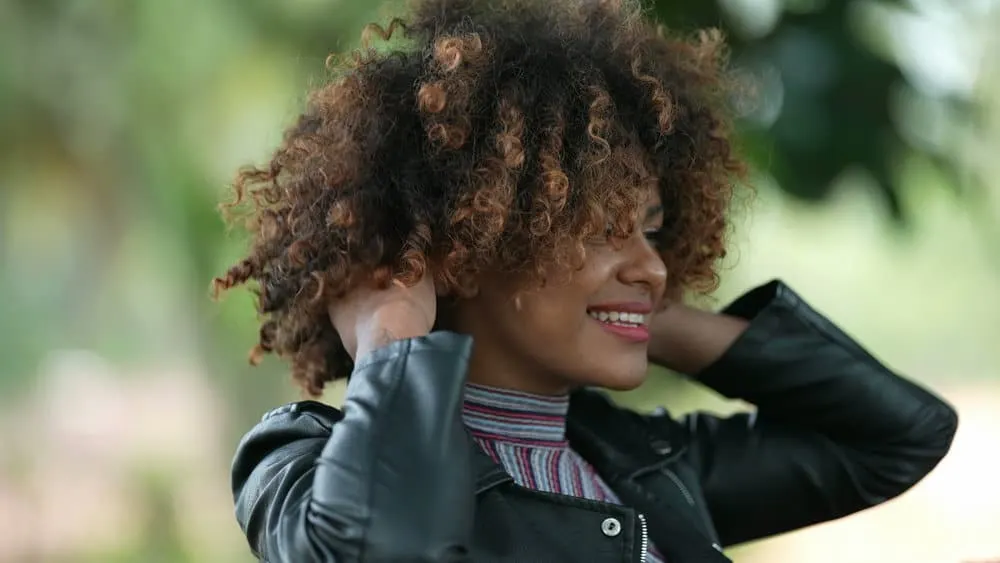 Your Lifestyle
Failing to consider your lifestyle when choosing a hair color is a huge mistake. Why? Because the hair color you select should complement your overall image and lifestyle.
For instance, if you have a busy and active lifestyle, a color that's within two shades of your natural hair color might be the best choice. It will require less upkeep than dramatic hair colors do.
On the other hand, if you have more time and resources to devote to hair care, high-maintenance hair colors may suit your lifestyle. For instance, pastel colors require frequent touch-ups since they fade faster than other colors.
Also, bright, vibrant colors like blue or pink pop best when they are first applied, so they require more maintenance to look their best.
Furthermore, the nature of your job can also affect your ideal hair color choice. Some jobs may require the employees to maintain a conservative appearance, in which case, opting for natural-looking hair color is the best choice.
In contrast, those working in creative fields may want to choose more daring and dramatic colors to express their personality and creativity. Think reds, blues, pinks, and other unnatural colors.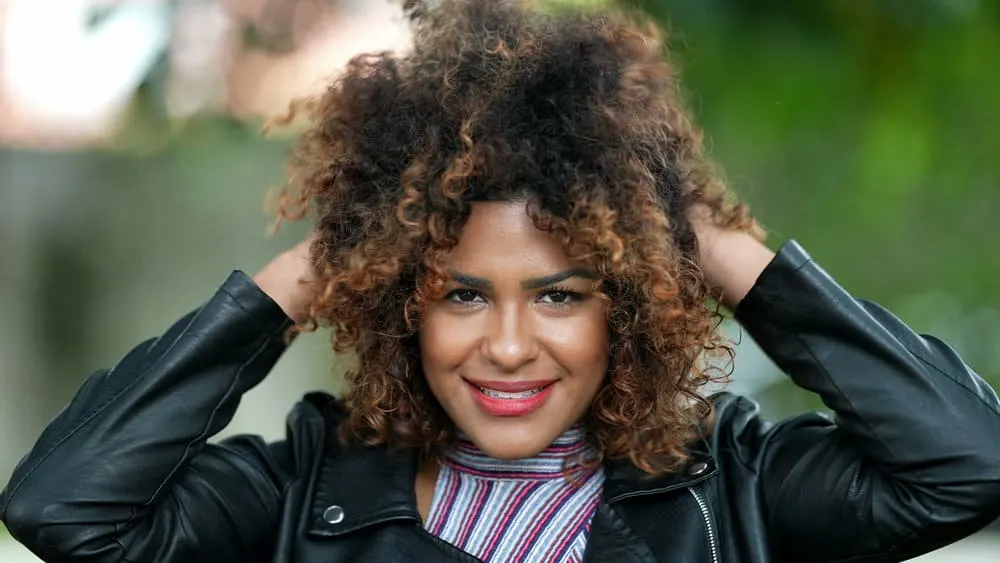 Your Eye Color
Choosing a hair color that pairs well with your eye color can make your eyes pop, harmonize your look, and bring out your facial features.
If you're stuck between two shades, here are some hair color recommendations to help you choose the best hair color for your eye color.
Brown Eyes: People with brown eyes can opt for warm hair colors to complement and enhance their eye color. Hair colors like honey blonde, caramel, auburn, or copper have warm undertones that can bring out the beauty in brown eyes.
Blue Eyes: Cooler colors like platinum blonde, ashy brown, and espresso complement blue eyes like a dream. A warmer hair color could detract from blue eyes.
Green Eyes: Warm browns like chocolate or chestnut can bring out green eyes. So do reddish tones like copper and auburn.
Hazel Eyes: Hazel is a combination of several eye colors (usually brown and green). As a result, various hair colors can complement this eye color. But rich tones like caramel or honey tend to look best.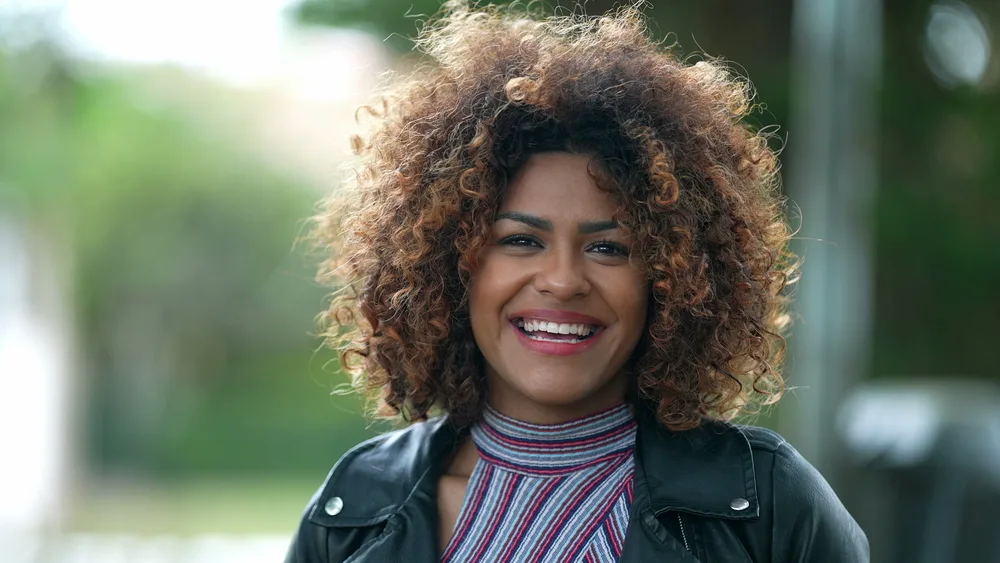 What Hair Color Is The Most Attractive?
If you're interested in finding out what society thinks about hair colors, this section will help. According to a survey of more than 3,000 people, blonde is the most attractive hair color, with 35% of people voting it as such.
Brunette and red were next, coming in at 28% and 15%, respectively. Black and gray were the least attractive colors, with only 10% voting for black and 2% voting for gray.
Regardless of these results, though, you should know that the most attractive hair color is the one that complements your skin color, your skin undertone, and, ultimately, makes you feel amazing.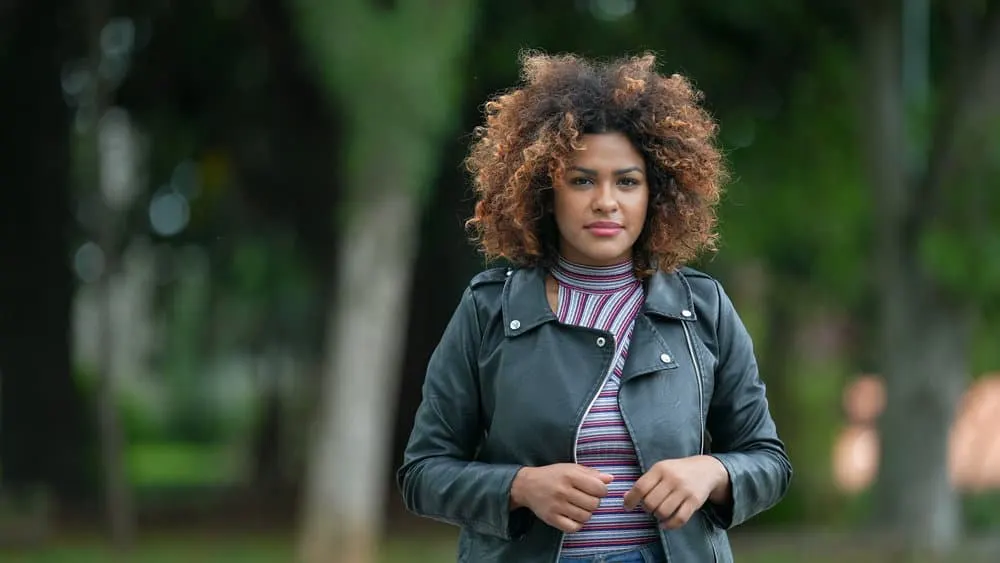 Popular Hair Colors and How to Achieve Them
Now that you have a good understanding of what to consider when choosing a hair color, it's time to look at things from a different angle.
Here are some of the most popular hair colors and how to achieve them at home. The information you find below will help you decide whether you really want the color you have in mind.
Blonde
Coloring your hair blonde can drastically transform your look, but it usually requires many steps to ensure your hair turns out the shade you envisioned. Here's how to color your hair blonde.
Note: Before you do anything, you should determine whether your hair can handle a bleaching treatment. Examine your hair closely; split ends, brittleness, breakage, and excessive dryness are sure signs of damage. If your hair is already in bad shape, we advise against bleaching it. If your hair is reasonably healthy, you can proceed with the process.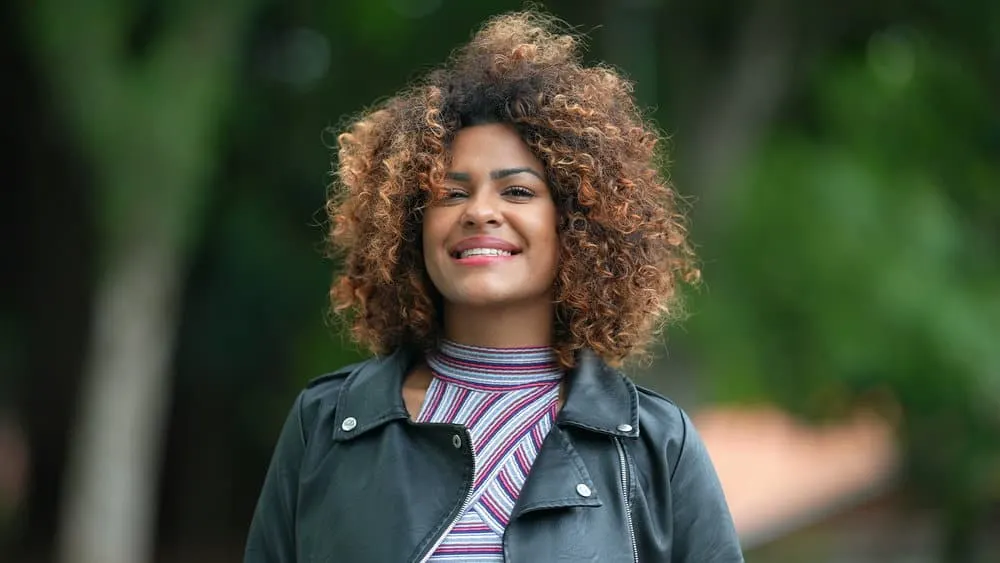 Prepare Your Space
The bleaching process starts with you preparing your hair and space for the process. Find an area with lots of ventilation and then put towels and/or newspapers down to keep spills under control.
Ensure Your Natural Hair is Prepped
If your hair is full of dirt and product buildup, you'll want to clarify it with a clarifying shampoo two days before bleaching. It also helps to deep condition your hair for weeks prior to your bleaching session.
Doing so will promote hair health, and the healthier your hair is before bleaching, the better your chances of staving off a hair-bleaching disaster.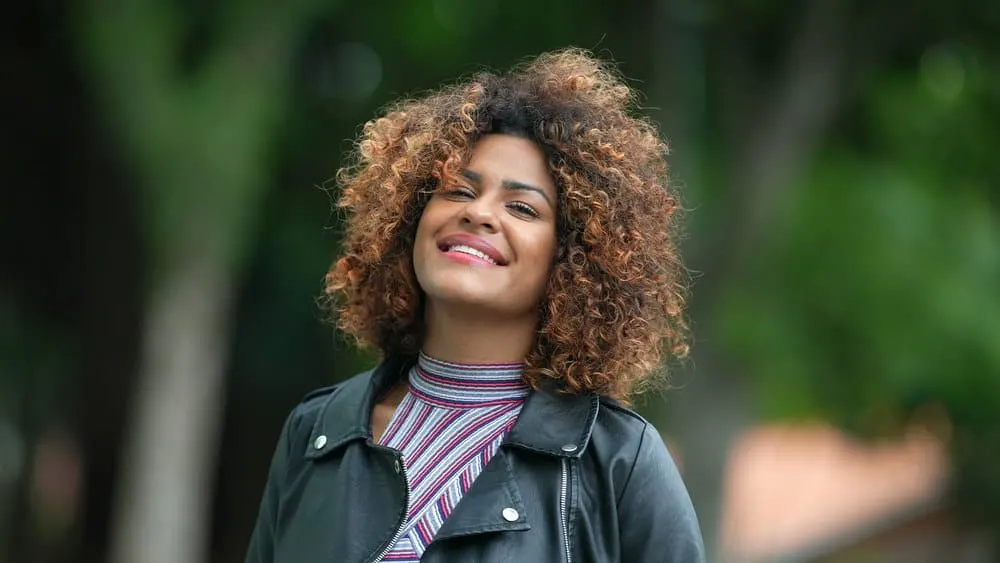 Mix the Bleach with the Developer
With your hair reasonably clean and ready for the bleaching process, it's time to mix your bleach. You'll need a bottle of 20 or 30-volume developer (the lower the volume, the gentler it is on your hair) and some bleach powder.
Mix the two components in a bowl according to the instructions on the bleaching powder. Use a tinting brush or spoon to mix the two components and create a smooth bleach mixture.
Apply the Bleach
Apply the bleach to your dry, detangled hair in sections, starting with the mid-lengths and ends. Use a tinting brush and a generous amount of bleach mixture to ensure even coverage throughout your hair. Once you're done applying the bleach to your mid-lengths and ends, apply it to your roots.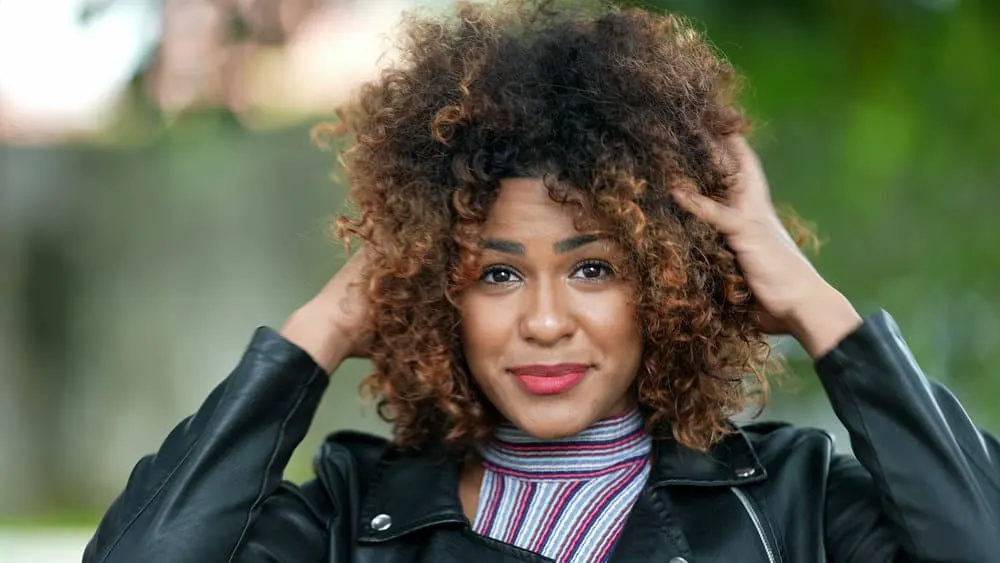 Wait for the Bleach to Process
Set a timer and wait for 30 to 45 minutes. You may not need to leave the bleach on for that long. Check your hair every 5-10 minutes to check your hair's color. Rinse the bleach out once your hair has gotten to the level of lightness you're going for.
Shampoo and Tone
After that, rinse out the bleach with lukewarm water and then shampoo your hair with a gentle, sulfate-free neutralizing shampoo. Immediately after washing out the bleach, you'll start toning your hair.
The toner is what will give your hair the right overall shade and reduce brassiness – you get to choose from beige blonde, ash blonde, golden blonde, and much more.
Mix the toner with the recommended amount of developer (according to the toner packaging) and let it sit in your hair for about 20 to 30 minutes before rinsing it out with lukewarm water.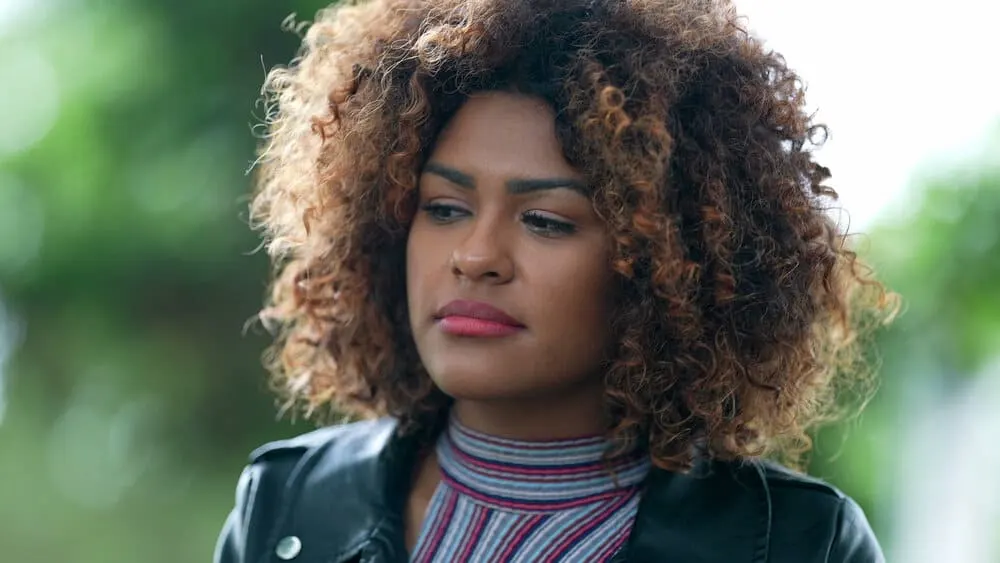 Deep Condition
Following a bleaching session, your hair might feel incredibly dry and brittle, so make sure to use a deep-conditioning treatment to restore your hair's softness.
Reds, Coppers, and Browns
Reds, coppers, and browns are beautiful colors that warm up your complexion. And they don't usually require you to use bleach!
To achieve these gorgeous hues at home, all you'll need is a box dye in your preferred shade. Read the instructions on the box dye, and be sure to do a strand test prior to applying it to your entire head.
When you're ready, use a tinting brush to apply the dye to your mid-lengths and ends in sections. Then, go back and apply the dye to your roots.
Let the color process for as long as the instructions say on the packaging, rinse it out with lukewarm water, and then condition your hair with a deep conditioner of your choice.
Note: You can also use professional dye for these colors if you're looking for superior results. But you'll have to purchase everything separately (bleach, developer, gloves, etc.) and mix the bleach and developer perfectly. If you don't, you won't get the results you're after.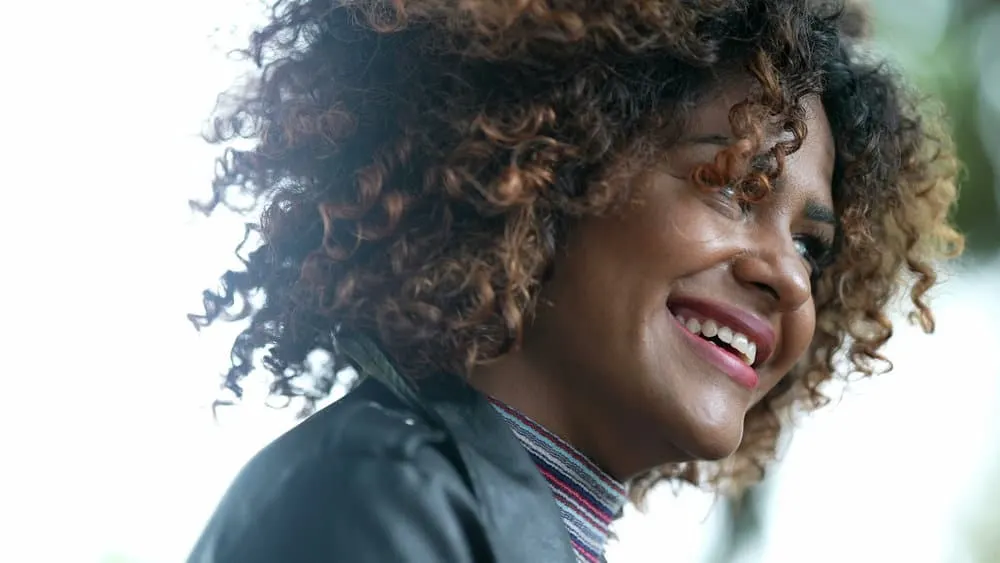 Pastels
Pastel hair color has been big for several years – if you want to try a pastel shade, now is a great time to do so! In order to achieve pastel colors like baby pink, powder blue, or lavender, you'll have to lighten your hair to a level 9 or 10 (very light blonde).
The process would be similar to if you were bleaching your hair blonde.
You'll apply bleach to your hair, wait for it to lighten to the right level, and then rinse and shampoo. You may even want to tone your hair if the resulting blonde is too warm or brassy.
Once your hair is light enough, you'll apply a semi-permanent or demi-permanent dye in your desired pastel shade to all of your hair in sections.
To ensure an even result, apply the color with a tinting brush. Wait for the color to process for at least 30 minutes, rinse it out with lukewarm water, and then condition your hair with a rich deep conditioner.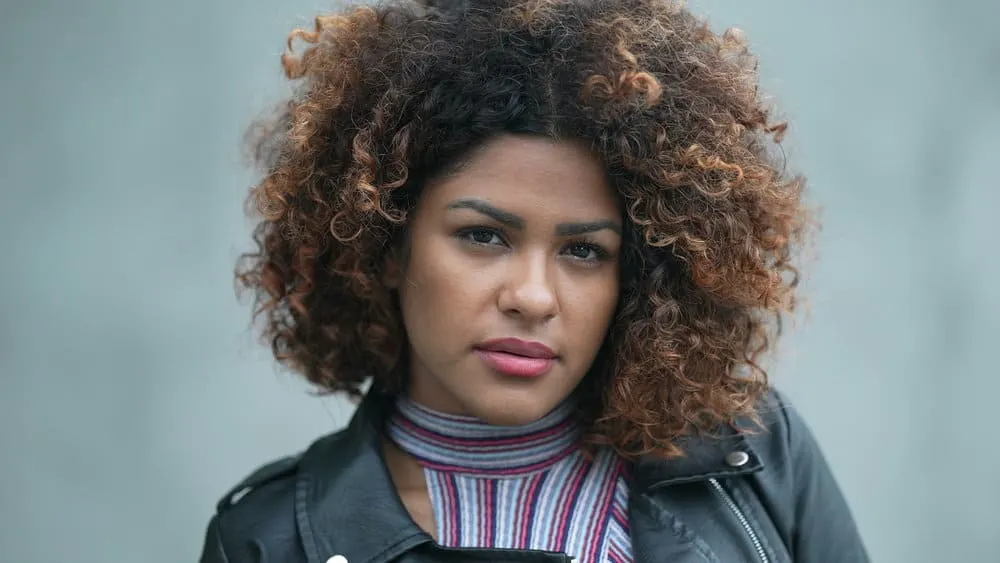 Gray
For gray hair, you'll follow a process similar to that of pastels. You'll need to lighten your hair to a level 9 or 10 unless you want a darker slate gray shade. Either way, once you've got your hair lightened to the desired level, you'll apply a semi-permanent or demi-permanent gray dye.
Read the instructions for the processing time and rinse the dye out with lukewarm water. Then, condition your hair and proceed with the styling process.
Bright Fantasy Colors
Do you yearn to throw caution to the wind and embrace wild colors? Well, you'll be glad to know that bright fantasy colors like bold red, jewel-toned blue, and royal purple don't require your natural hair to be super light.
You can get away with a level 7 or 8, although it's highly advised to lighten your hair even more if you're going for an electric hue. If your hair is already on the light side, you may not even have to lighten your hair beforehand.
Once you've reached your desired lightness level, apply a semi-permanent or demi-permanent dye in sections and wait for it to process as instructed on the product's packaging. After that, condition and style as desired.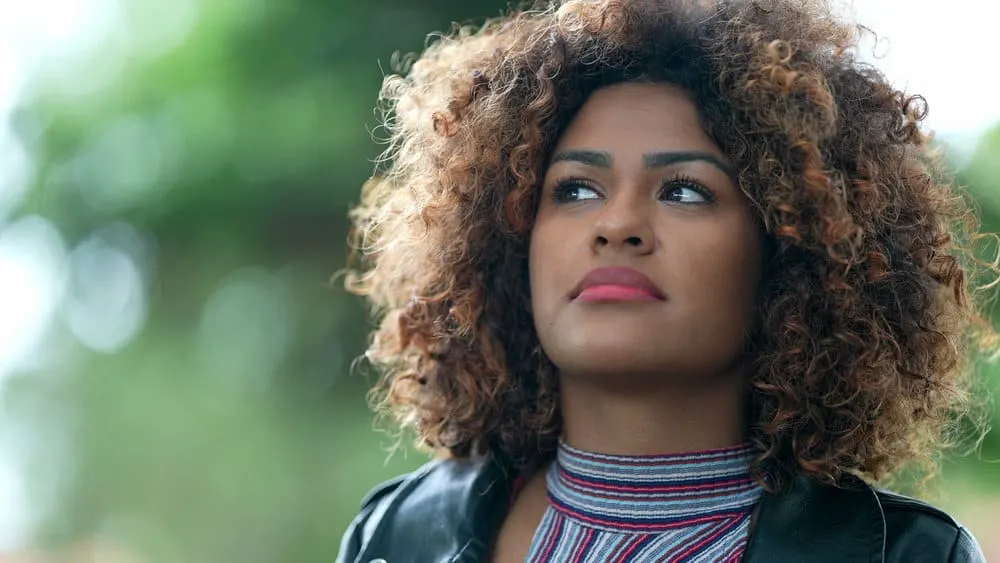 Black
There are few colors as sultry or moody as black. That's why so many people have opted for this hair hue. If your hair is already pretty dark, all you'll need to do is apply a black dye on top of your clean natural hair.
If it's been bleached to a light hue in the past, though, you'll need to apply a protein filler to your hair. It'll even out your hair's porosity to ensure a rich and uniform black color. You'll add it to the dye before applying it to your hair.
After allowing the color to process for the appropriate time (according to the instructions on the dye you're using), rinse out the dye with lukewarm water and condition your hair. Style as desired, and enjoy your new hue!
So, there you have it – tips and tricks to help you choose the right color. We also gave you an overview to inform you of what to expect with popular hair color options. Whether you choose a bright fantasy color or an edgy black hue, we hope you have a blast with your new look!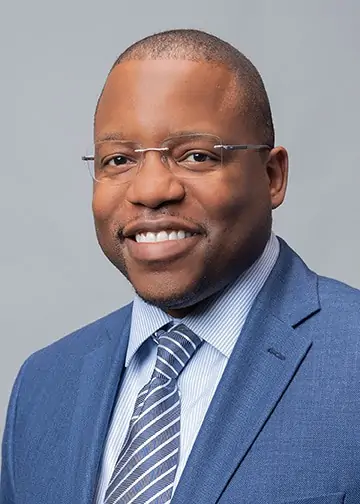 Kenneth Byrd, with a BS in Accounting and Management Information Systems and an MBA from the University of Alabama at Birmingham, has over 15 years of experience and is a recognized authority in hair care. Co-founder of Curl Centric® and Natural Hair Box, Kenneth has dedicated himself to promoting ethical and scientifically-backed hair care practices. Rigorous editorial guidelines, industry recognitions, and features in numerous media outlets evidence his expertise. Kenneth's commitment to transparency, quality, and empowerment has positioned him as a trusted voice in the field, empowering readers to confidently embrace their natural beauty.