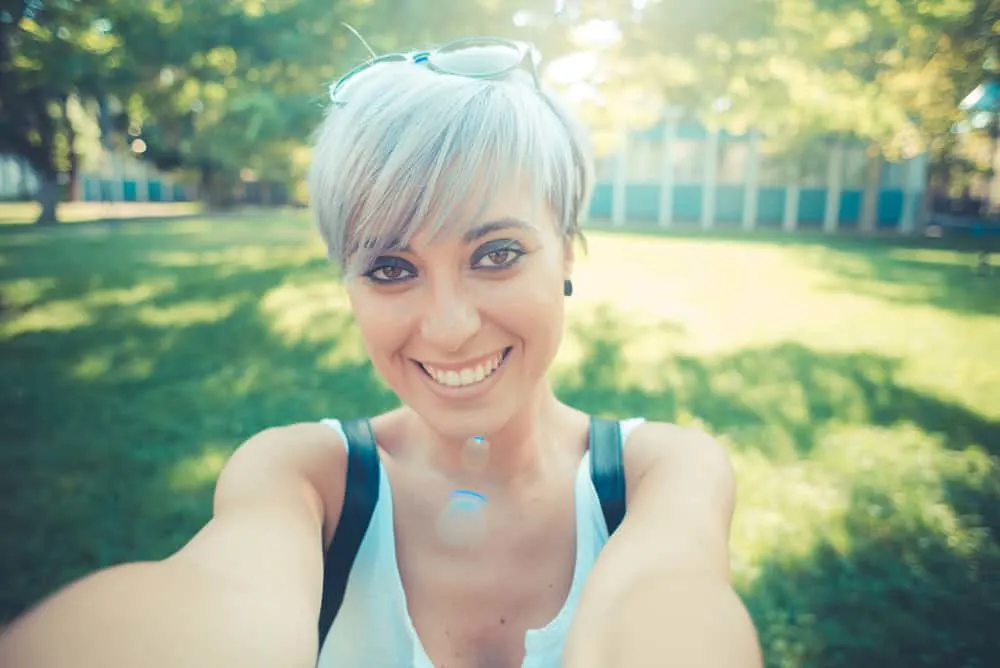 Do you have stubborn blue hair that you want to get rid of?
Whether you used the wrong shade of blue hair dye or you're less than enthused with the results, you've come to the right place, but what color cancels out blue hair?
By the end of this article, you'll know how to cancel out and strip blue dye from your hair without ruining your mane.
What Color Cancels Out Blue Hair?
Hair dye works along with the principle of color theory. Color theory is a set of guidelines used by artists to understand how colors interact with each other.
An illustration called a color wheel shows the relationship between colors. Colors on opposite sides of the wheel cancel each other out. So, if you are trying to cancel out blue hair, you would use its opposite color: orange. Canceling out blue hair with an orange-based color will give you a neutral base.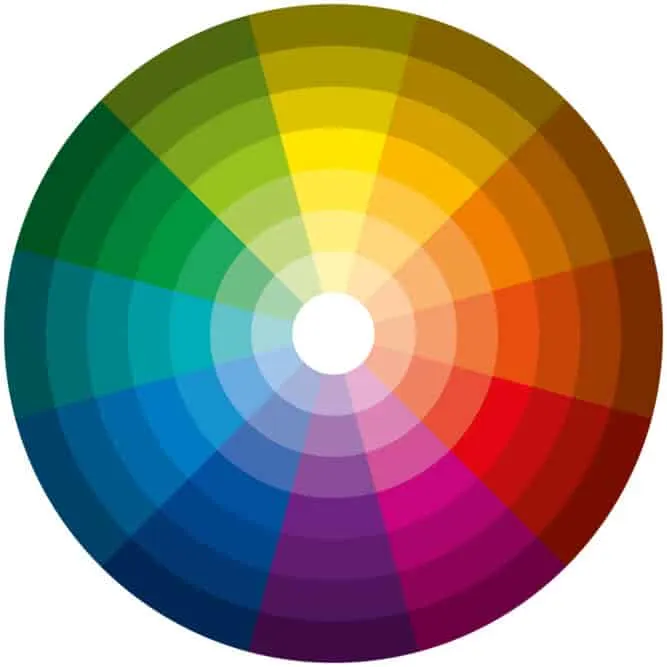 Now, let's get into some different shades of blue and which colors to use to cancel them out:
Light Blue
Light, coppery blondes and pastel orange are the best shades to cancel out a light blue color. Both colors will cancel out the light blue pigments without drastically changing the shade of your hair.
Blue
If your hair is true blue, you can pick from a wide array of orange tones. You can pick copper, amber, or brunette shades with orange undertones. If your blue shade has any violet (or purple tint) in it, choose a color corrector that also has yellow notes.
Dark Blue
If you want to neutralize dark blue, you can use a brunette with orange or copper tones. Just make sure the shade you use is dark enough to cover the current shade of blue. You can also dye your hair black. While black pigments won't cancel out blue, choosing a black dye with reddish undertones will.
Blue-Green
For blue hair dye with more of a greenish hue, you want to also incorporate the opposite of green. The opposite of green is red, so use a reddish-orange tint to cancel out blue-green.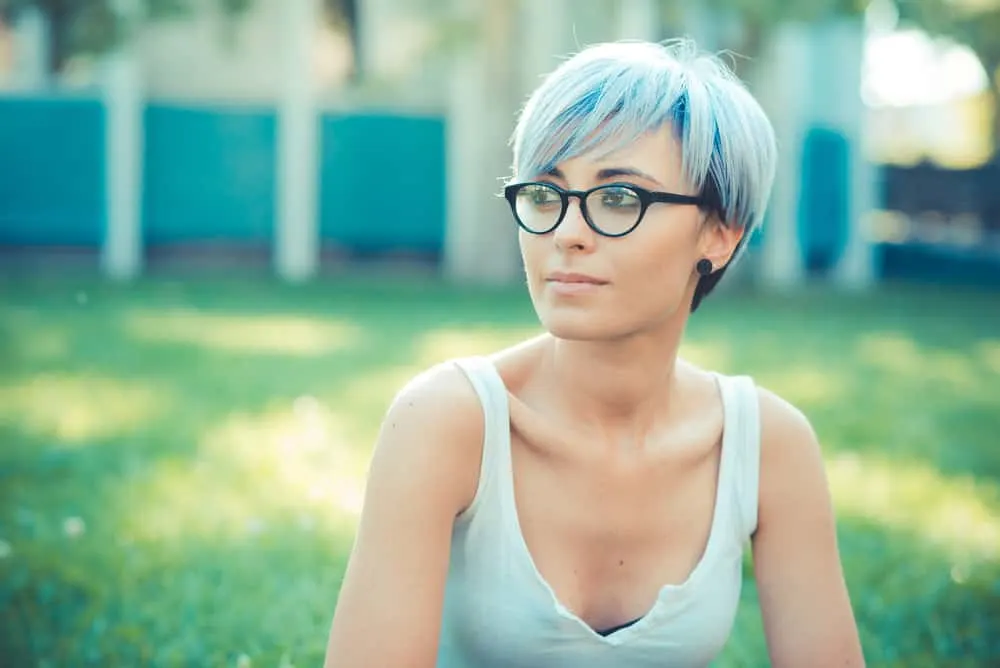 How To Neutralize Blue Hair
Neutralizing unwanted color from your hair is a gentle alternative to removing it completely. Here are a few different ways to neutralize blue hair and steps you can take to complete each technique at home.
Try a Color Depositing Shampoo
Color depositing shampoo is a gentle and effective way to neutralize blue hair.
Color depositing shampoos coat the outside of your strands and deposit color onto their surface. Because the pigments are on the outside of your hair, they'll only last for 5-15 washes.
Here's how to use color depositing shampoo.
Get your hands on a color depositing shampoo.
Start with clean hair. Your hair can be either damp or dry. Dry hair will absorb more color, but it's easier to apply shampoo to damp hair.
Saturate your hair with the product.
Work the shampoo into your hair from roots to ends.
Let the shampoo sit on your hair for up to 10 minutes. The longer you wait, the more pigment will deposit.
Rinse your hair thoroughly with cool water.
Follow up with either a regular or color depositing conditioner.
Style your hair as usual.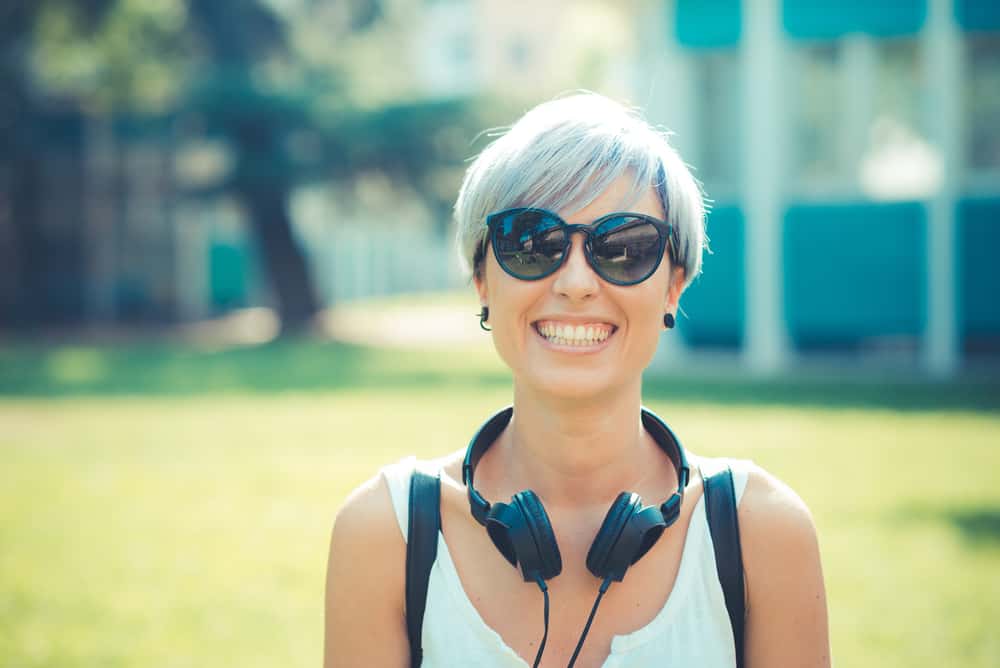 Use a Color Depositing Conditioner
Looking for the gentlest blue-neutralizing remedy? Color depositing conditioner can change your hair color and condition it at the same time.
It works the same way as color depositing shampoo and contains ingredients that strengthen and moisturize your tresses.
The results are subtle and may only last for 10-15 washes. Luckily, you can use both color depositing shampoo and conditioner regularly.
Follow the below steps to get the best results from your color depositing conditioner.
Pick up a color depositing conditioner.
Like the shampoo, you can apply a color depositing conditioner to dry or damp hair. Start with dry hair for a more intense result.
Coat your hair with the conditioner. Apply it generously, and make sure all blue strands are fully saturated.
Leave the conditioner on your hair for 5-20 minutes. The longer you leave the conditioner in your hair, the more color it will deposit.
Rinse your hair thoroughly with cool water. Be sure to rinse all the conditioner out of your hair, so you can avoid patchy streaks.
Repeat the process as necessary.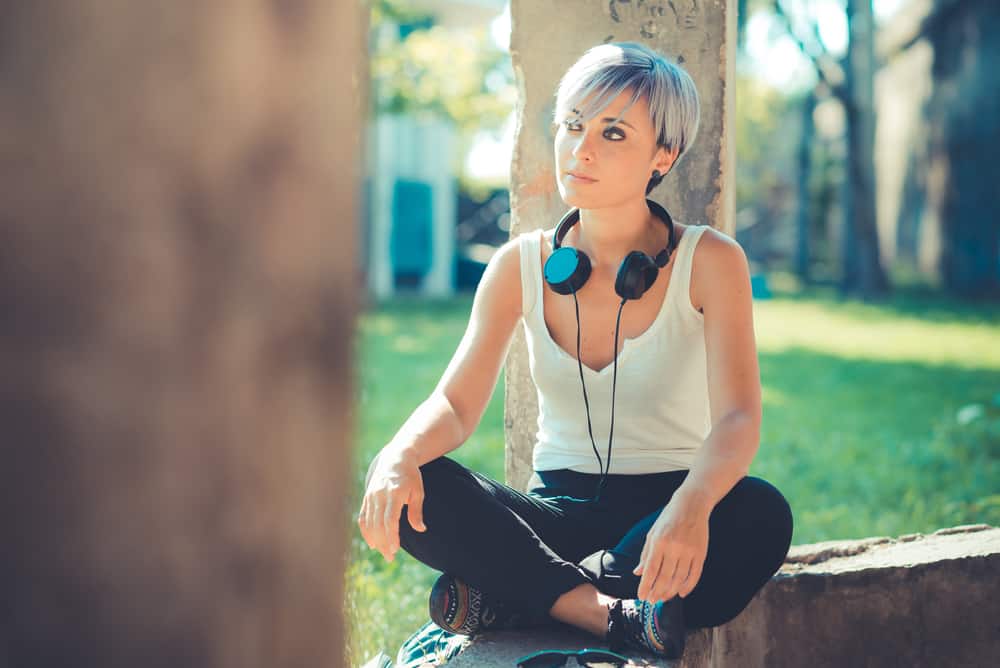 Tone It Out
Though it's not as strong as hair dye, toner can help neutralize any unwanted blue pigment from your strands. Pick a toner with orange or copper hues.
Pay close attention to your time because leaving orange toner on your hair for too long will leave your hair orange.
Here's how to eliminate blue hair with toner:
Gather all of the ingredients and supplies you'll need.
Start with freshly washed hair.
Mix your toner with the recommended amount of developer. Usually, the instructions will say to mix 1 part toner with 2 parts developer.
Spread the toner onto any hair you want to neutralize. Start with the ends and lengths of your hair, then go back and cover your roots.
Leave the toner on for 10-15 minutes.
Rinse out the toner with warm water.
Follow up with your preferred moisturizing shampoo and conditioner.
Proceed with your regular styling routine.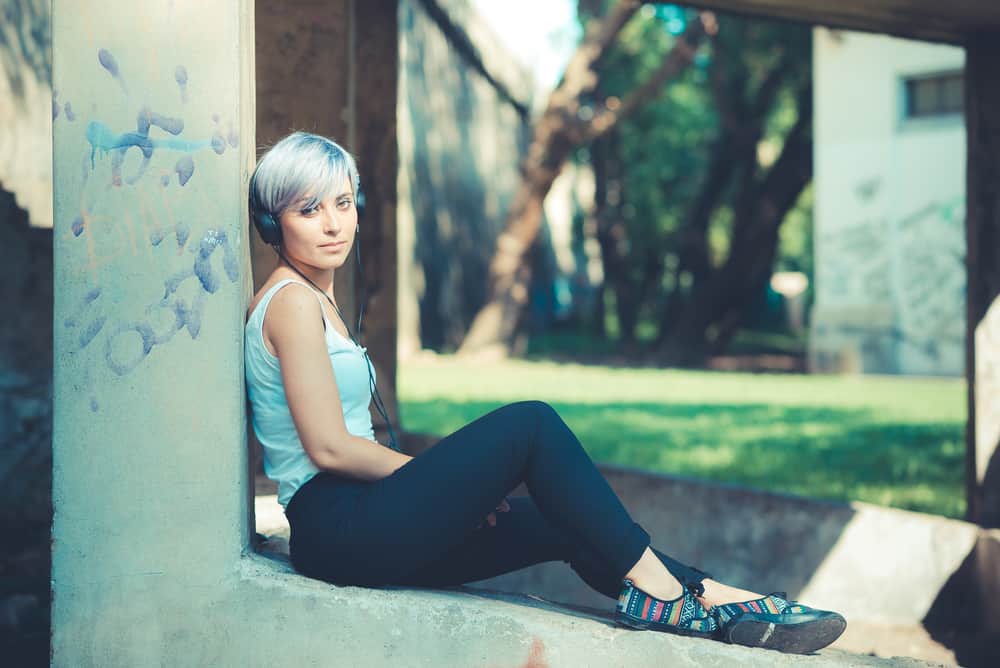 Do a Quick Bleach Bath
If you just want to neutralize the blue, a simple bleach bath should be enough. While bleach baths don't remove as much color as regular bleaching, they will drastically fade the color.
Remember, bleach is highly damaging, even when it's not used at full strength. So, follow the below instructions closely and always follow up with plenty of moisturizing treatments.
If you want to neutralize unwanted blue dye, just follow these steps.
Purchase the following items.
Apply a thin layer of petroleum jelly to your hairline and the tips of your ears.
Put on gloves and wear old clothes you don't mind getting stained. Make sure the room you'll be working in has adequate ventilation.
In your mixing bowl, mix equal parts developer and bleach powder. Once the mixture is blended, add roughly twice as much shampoo.
Use your fingers or the applicator brush to apply the bleach mixture to damp hair and massage it in. Start with the ends and mid-shafts of your hair, and then go back and do the roots once you've finished.
Wait for up to 20 minutes. Check your hair frequently to keep track of how well the color is lifting. The earlier you rinse it out, the less damage your hair will be.
Rinse your hair thoroughly.
Follow up with conditioner. If you're planning on dyeing your hair immediately after, skip the conditioner until you finish with the dye.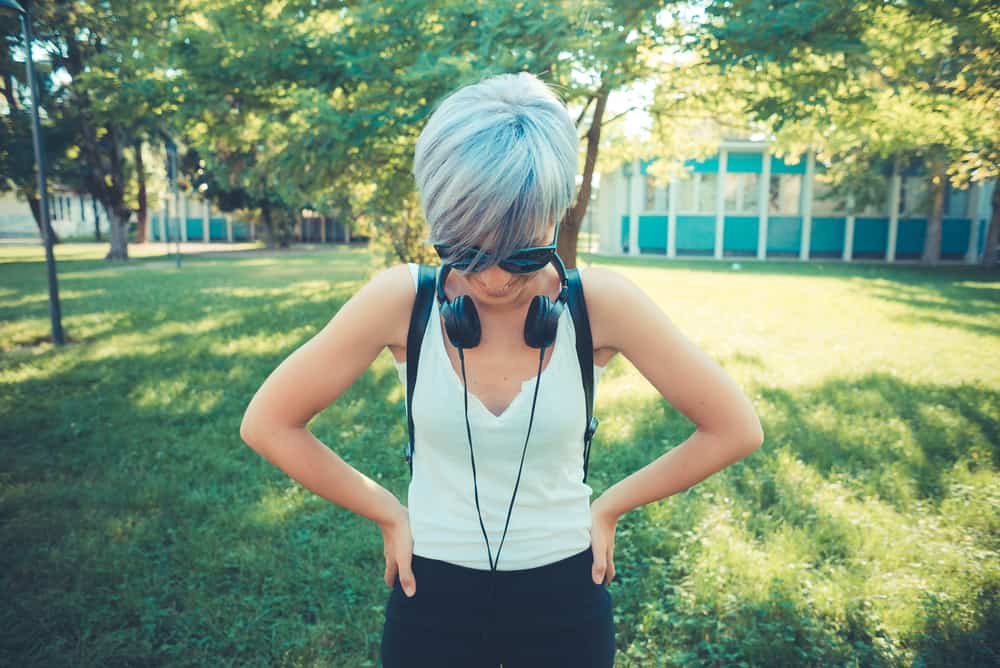 Use Permanent Hair Dye
Yet another way to cancel out blue hair is to dye it with traditional hair dye. You can use an orange dye or a brunette dye with orange, copper, or red undertones.
Hair dye provides long-lasting results but can damage your hair, so be careful! Follow the directions on the package closely and follow up with deep conditioning treatments.
Here's how to neutralize blue hair with permanent hair dye:
Gather your materials.
Coat your hairline and the tips of your ears with petroleum jelly to avoid staining.
Wear old clothes, put on gloves, and protect your area from splatter.
In your mixing bowl, add equal parts dye and developer. Mix well with an applicator brush.
Apply the mixture to your hair from root to tip. Make sure your hair is thoroughly coated.
Leave the dye on for 30-40 minutes.
Rinse your hair until the water runs clear.
If your dye kit has a post-color treatment, use that. If not, dry your hair to see your final color and then style as desired.
Note: You can also opt for a semi-permanent orange dye to remove the blue pigments. You'll follow the same steps as above, except you won't mix the semi-permanent dye with developer.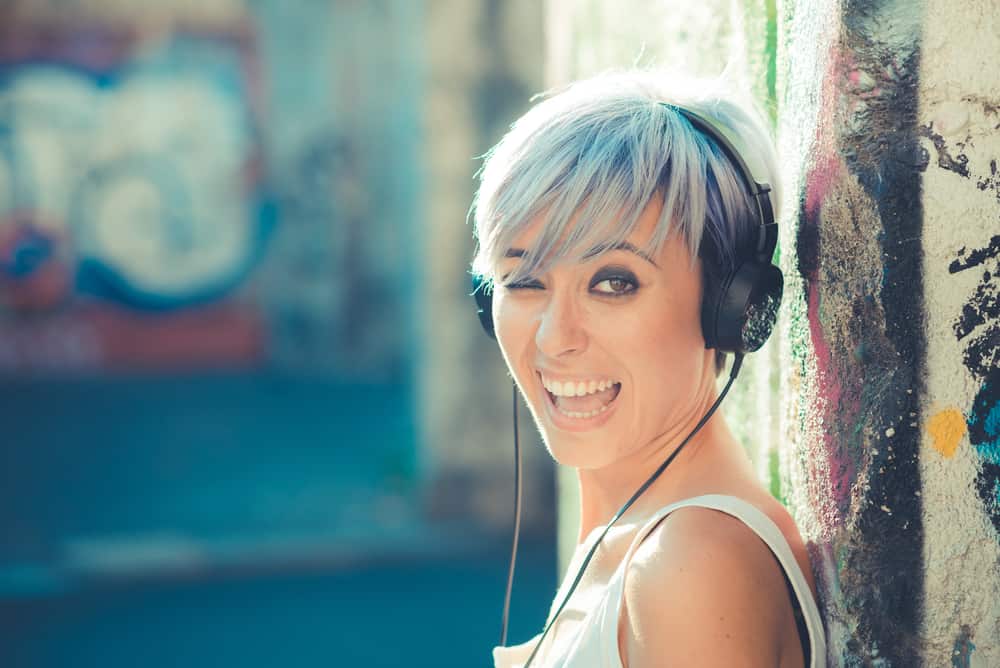 So, there you have it! There are many different ways to cancel out blue hair dye. Just remember to consider the health of your hair before deciding on a method. We hope this article has helped you find the perfect solution to remedy your blue hair!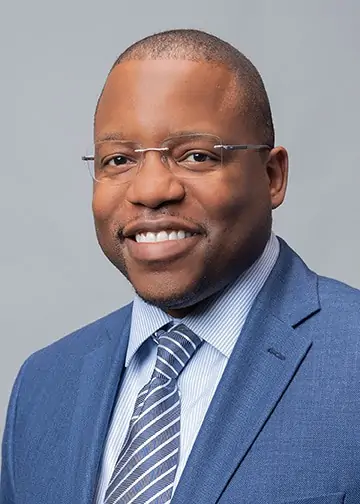 Kenneth Byrd holds a BS in Accounting and Management Information Systems and an MBA from the University of Alabama at Birmingham. With over 15 years of experience, Kenneth has been dedicated to hair care since 2008, when he co-founded Curl Centric® and Natural Hair Box alongside his wife. As a team, they promote healthy hair care practices through their comprehensive platform, Curl Centric. Curl Centric is a website operated by a husband and wife team that encourages healthy hair care. At Curl Centric, we aim to help our readers take control of their hair care journey and make good decisions about products, hairstyles, and maintenance techniques. We also have strict editorial integrity; here's an explanation of our editorial guidelines and how we make money.