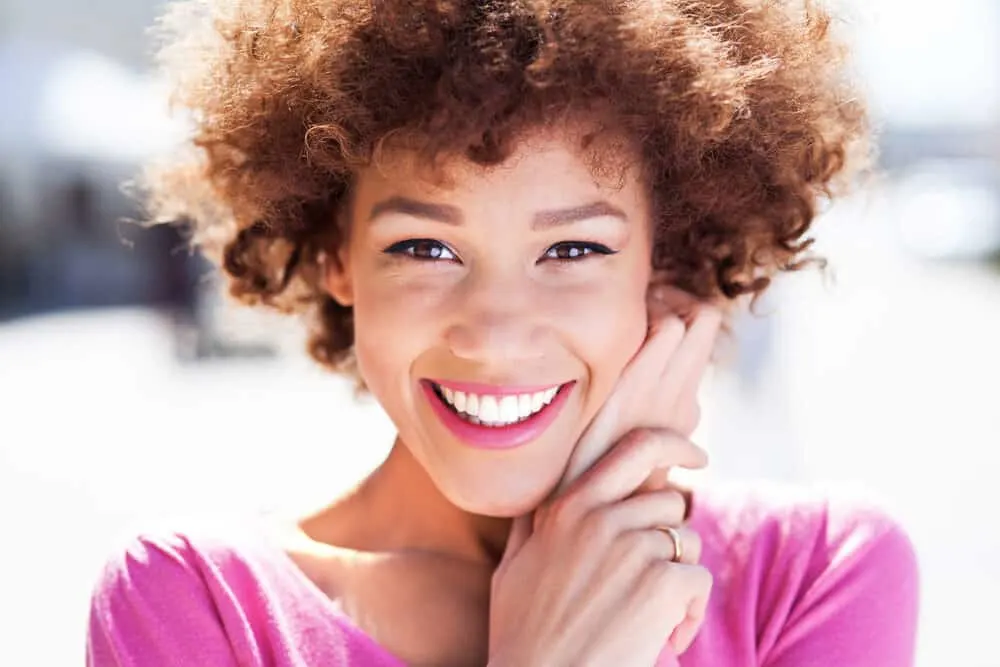 Trying a plum, violet, or amethyst hair hue is super exciting! Unfortunately, purple hair fails are way too common, especially in people with dark hair.
To get the coverage, dimensionality, and color payoff you want, you need to color your hair with a dye that works for darker hair shades. You want a dye that either shows up on dark hair or is formulated to lift your hair without damaging it beyond repair.
Luckily, dyes like these do exist! And we'll tell you all about them in our exclusive list of the best purple hair dyes for dark hair. That way, you can color your hair with confidence, knowing that you've got a product that can do the job.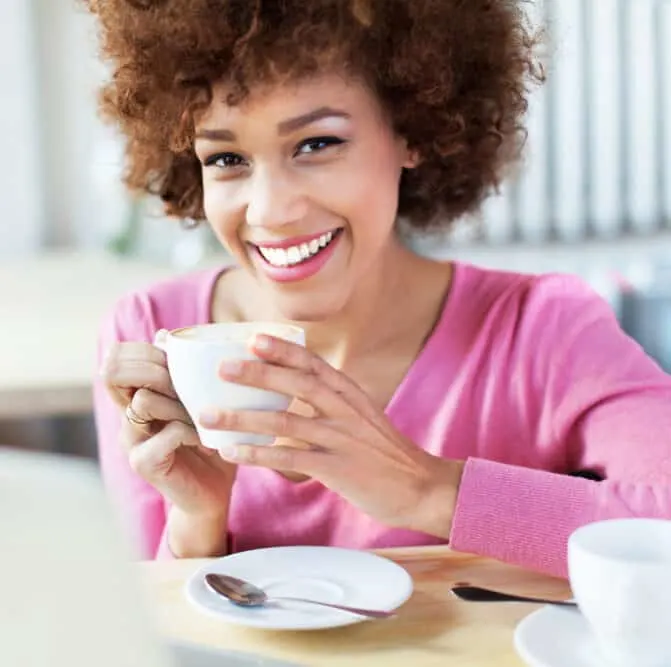 1. Garnier Color Sensation Hair Color Cream: The Best Purple Hair Dye for Dark Hair
It can be hard to find a hair dye that can lift your dark hair enough for a noticeable color result. But you won't have that problem with Garnier Color Sensation Hair Color Cream, as it was designed to work for lighter and darker hair colors.
Best Purple Hair Dye for Dark Hair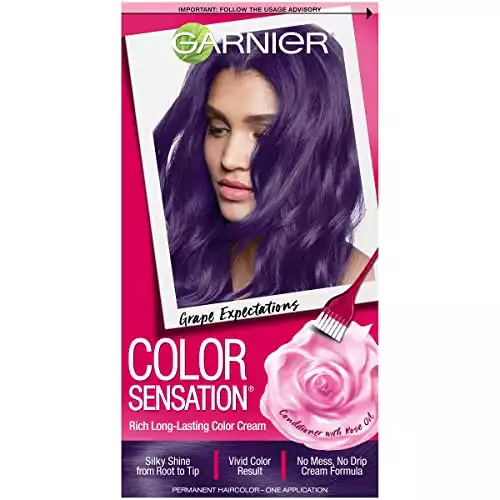 This dye gives you multiple shades of lift in just one step, making it perfect for those with dark hair. This purple is intense without being overly loud or distracting. It's wearable no matter the occasion, and that's why people love it so much.
With its non-drip formula, applying this hair dye is easy. And if you use the application brush, which is included in every kit, you'll get an even color result every time.
To use Garnier Color Sensation dye, you'll need to mix the dye with the included developer, apply the mixture to your hair, and wait for around 30 minutes. After rinsing the hair dye out and conditioning your hair, you're ready to style.
Pros and Cons of Garnier Color Sensation Hair Color Cream
Now that you know the basics of this hair dye, let's get into the pros and cons you should know about:
Pros
The kit comes with everything you might need, including hair color, developer, gloves, application brush, instructions, and an after-color conditioner.
The hair dye doesn't have an unpleasant smell, like many other hair dyes. However, it's still recommended to use the dye in a well-ventilated space.
The dye provides dependable color results and lasts for several weeks – longer if you don't wash your hair several times a week.
Cons
The hair dye contains some questionable ingredients, like mineral oil and an artificial fragrance. If you're looking for hair color with natural ingredients, this is not it.
The most satisfied customers state that they've been using this hair dye for years and love the color results every time. Unhappy customers say that they wanted a more noticeable result.
However, most of the reviews for this hair color are overwhelmingly positive, so we consider Garnier Color Sensation Hair Color Cream the best purple hair dye for dark hair.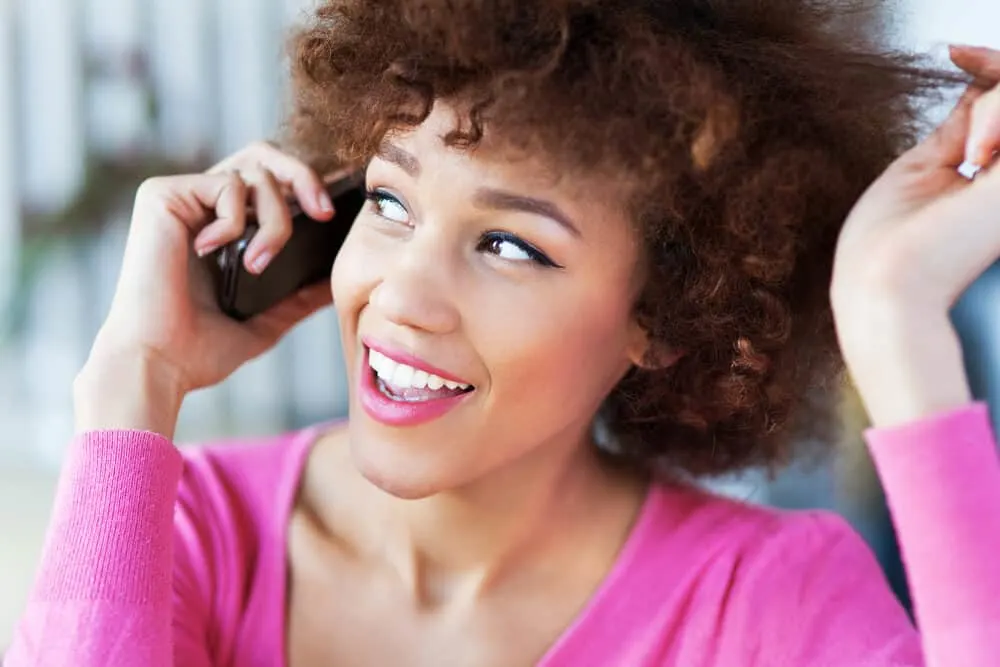 2. Arctic Fox Purple Rain
Arctic Fox Purple Rain is another great purple hair dye for those with dark hair. It transforms your hair into a bold, deep purple that's sure to get heads turning. This is a semi-permanent hair dye that adds a purple tint to dark natural hair and an even more vibrant result to pre-lightened hair.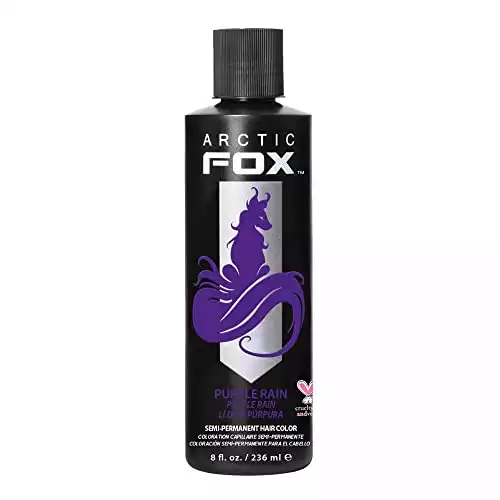 Arctic Fox hair dye is known to be extremely vibrant and impactful. Its formula has long-lasting pigments that show up even on darker hair.
If you use this hair dye on black hair, you'll get a deep purple tint that's visible in the sun or under bright lights. If your hair is dark to medium brown, your hair will be noticeably purple in natural light.
The best thing about Arctic Fox hair dye is the fact that it's gentle on the hair. It is free of harmful ingredients and may even leave your hair softer than it was before.
It's more like a tinted conditioner than a hair dye. The formula is free of harsh ingredients like PPD, ammonia, ethyl alcohol, and peroxide.
To use this dye, you'll need to wash your hair with a clarifying shampoo, allow it to dry, and then apply the color to your hair and wait. The instructions suggest leaving the color on your hair for about 30 minutes, but you can leave it on longer for more staying power.
Pros and Cons of Arctic Fox Purple Rain
Let's get into the good, the bad, and the ugly:
Pros
This dye is packed with vibrant color pigments that come through on even the darkest hair.
The dye doesn't drip much, so it's easy to apply.
You get to enjoy a bold new color without damaging your natural hair.
The dye is 100% vegan.
The dye's sweet scent is intoxicating.
Cons
The color may bleed onto most things that your hair touches.
If you want the vibrant color you see on the bottle, you'll need to lighten your hair beforehand.
The dye is a bit on the expensive side.
Unhappy customers state that the dye left their skin and bathrooms tinted, and a few said they expected more color payoff. But the happiest customers, which make up the vast majority of reviewers, report that the results they received were vibrant and long-lasting.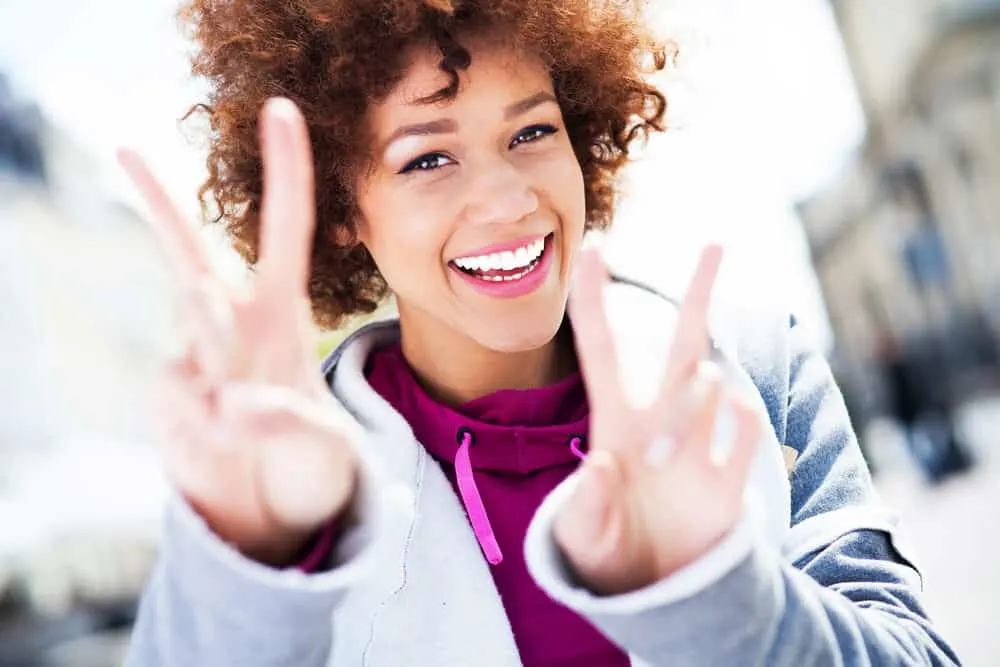 3. L'Oreal Paris Feria Permanent Hair Color in Purple Smoke
If you're looking for a quality, subtle purple, this is it! L'Oreal Paris Feria Multi-Faceted Shimmering Permanent Hair Color gives your hair a barely-there purple hue that you can wear anywhere.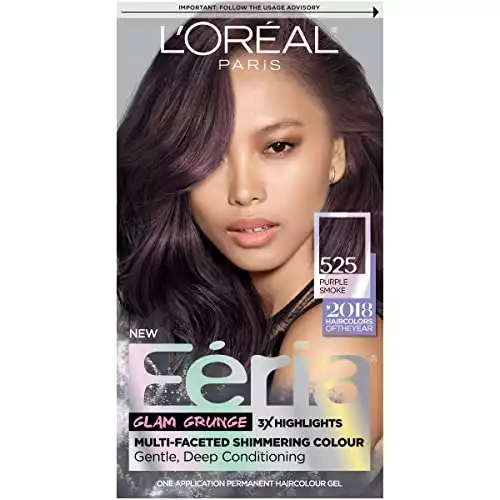 The color has a tantalizing shimmer that you're sure to love. What's more, the color isn't stale or one-note; it's multi-dimensional, which gives it a professional appearance.
In the kit, you get the gel hair dye, developer, gloves, shimmer serum, and a conditioner. To use the hair color, you'll mix the dye with the included developer and the shine serum.
Then you'll leave the color on for the amount of time specified on the packaging. Follow up with a conditioner to replenish the moisture.
The color is formulated with many hair-loving ingredients, like cetearyl alcohol, glycerin, and coconut oil. These ingredients and more help keep your hair hydrated and protected so you won't experience breakage throughout the coloring process. The color lasts for up to 8 weeks.
Pros and Cons of L'Oreal Paris Feria Multi-Faceted Shimmering Permanent Hair Color
Check out the below pros and cons to see if this hair dye is a good fit for you.
Pros
The hair dye and accompanying products have some excellent ingredients, like coconut oil and glycerin. Customers state that their hair feels soft after using the color system.
You can expect up to 100% gray coverage with just one color process.
The gel formula is easy to apply.
Cons
The color system does have parabens, alcohol, peroxide, and other ingredients that could damage your hair. But remember, bleach is much harsher.
Unsatisfied customers report that they didn't see much of a difference in their hair color after using the dye. On the other hand, the most satisfied customers stated they were thrilled with the color payoff. They also say that the color gives them fantastic gray coverage.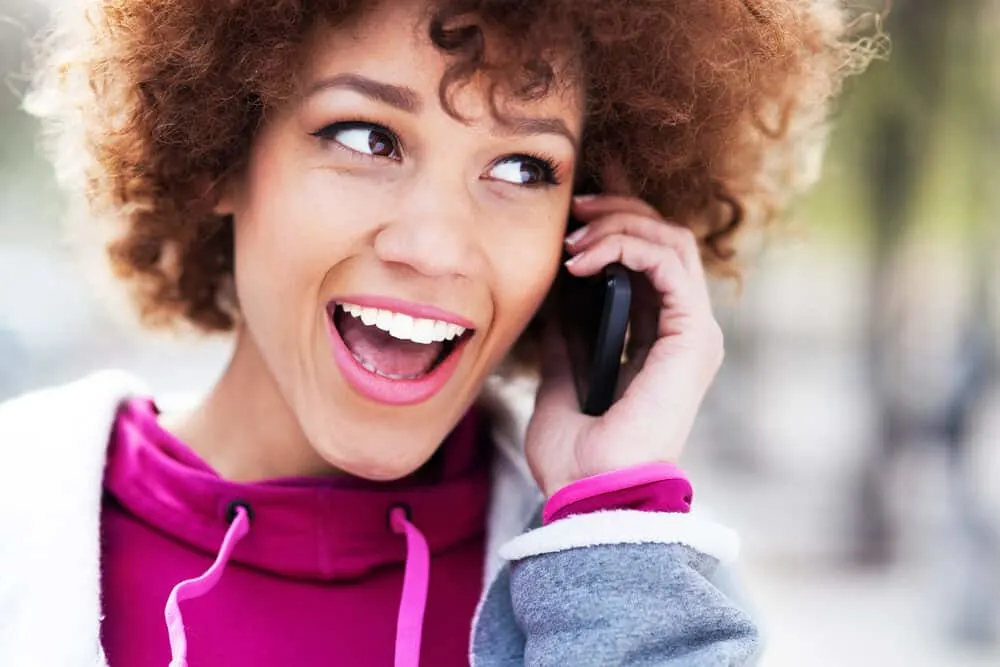 4. Got2b Metallic Permanent Hair Color in Amethyst Chrome
If you want purple hair color with a mega-dose of vibrance, got2b Metallic Permanent Hair Color may be perfect for you! This liquid gel hair dye will give your hair a high-impact purple hue with a metallic tone.
The hair color system is designed to keep your hair at optimal health throughout and after the color process. Though the hair dye and developer may cause some damage to your hair cuticles, the after-color treatment will help your hair bounce back.
Many love this color system because it has surprising staying power for such a bold shade and lasts for up to 8 weeks or longer. This hair color can be used on dark brown hair but shouldn't be used on jet black hair. Otherwise, you won't get the results you're looking for.
The kit comes with color cream, an after-color treatment, gloves, instructions, and developer lotion. To use the dye, mix the color cream with the developer lotion and apply it to your hair according to the included instructions. Allow the color to process for 30 minutes, rinse, and then use the after-color treatment.
Pros and Cons of got2b Metallic Permanent Hair Color
The pros and cons of this hair dye will reveal whether this hair color is right for you.
Pros
The metallic tone of this dye stands out from other purple dyes.
The color system has some protective ingredients, like cetearyl alcohol and coconut oil. Ingredients like these help protect your hair from the harsh effects of the other ingredients in the formula.
The color produces beautiful results on dark brown hair.
The hair dye is super affordable.
Cons
If your hair is darker than dark brown, you may not notice any visible color change.
Parabens, peroxide, and other chemicals are on the ingredient list. You'll have to decide whether you're okay with using these ingredients on your hair.
The most dissatisfied customers stated that the hair dye didn't produce a hair color change and was a waste of money. However, negative experiences are rare with this product.
Most customers loved the results they got from this hair dye. They stated that the color was easy to apply, and the final result was fantastic.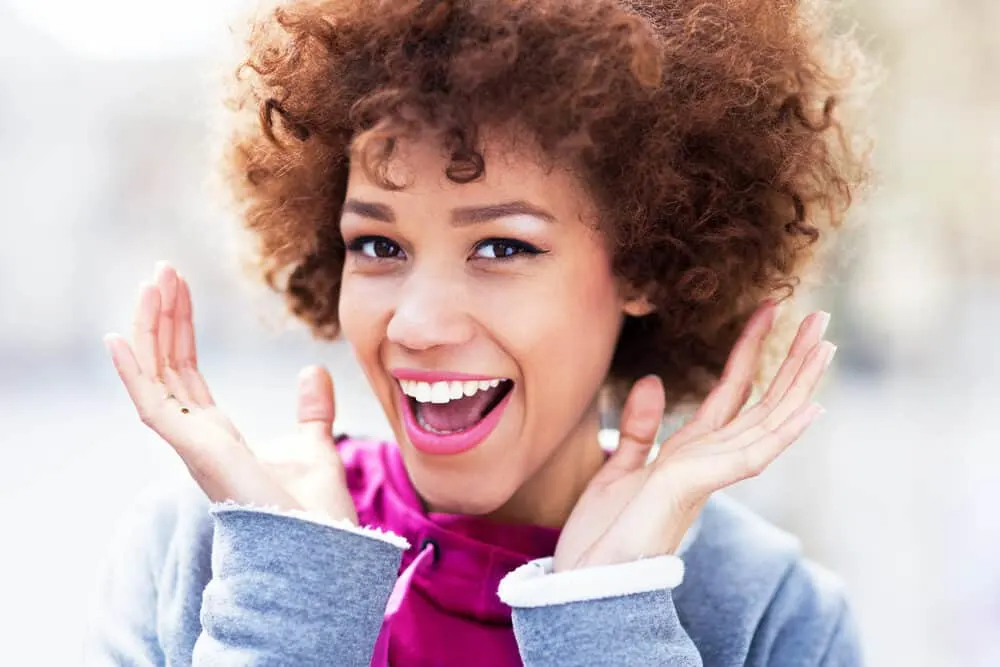 5. Garnier Nutrisse Ultra Color Nourishing Permanent Hair Color Cream in Dark Intense Violet
There are tons of purple shades to choose from, and here's one in the red family. This reddish-purple hair dye by Garnier Nutrisse nourishes your hair as it colors, leaving you with healthy hair and a bold color change. It takes just one step to start living your reddish-purple life.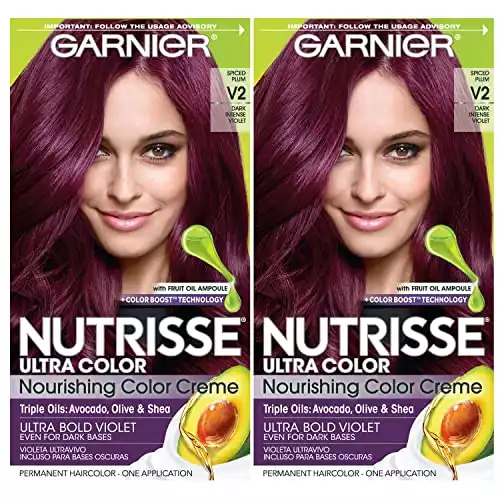 What's great about this hair dye is that it's for the darkest of brunettes. No matter how dark your hair is, this hair dye can give you outstanding color results.
Just be aware that the lighter your hair is, the more vibrant the color result will be. The color will last you from 6 to 8 weeks.
Oils like olive oil, avocado oil, and shea oil protect your hair from extensive damage. After using the hair dye, you may find that your hair feels softer and looks healthier than it did before the color process.
But if your hair ends up feeling a little dry, the conditioner included in the package will help rehydrate it.
The hair dye is super easy to use, given the fact that it comes in a cream. Color creams are much easier to handle than liquid dyes, which tend to get everywhere.
In the kit, you get the creme developer, color creme, fruit oil, and some conditioner. The fruit oil ampoule (oil pack) contains grapeseed oil that you can pour into the hair dye mix before application.
To use the dye, mix the color cream with the developer and the oil pack and mix thoroughly. Apply it to your hair and leave it on for the amount of time indicated on the packaging. Rinse it out, condition, and you're ready to go!
Pros and Cons of Garnier Nutrisse Permanent Hair Color
Make sure you read the following pros and cons to get more familiar with this hair dye:
Pros
This hair dye has color boost technology, making the color result radiant and lively, even on the darkest brown hair.
The hair dye contains natural ingredients, specifically nourishing oils, that protect the integrity of your hair. This is crucial for curly hair, given that it's prone to dryness.
Cons
Though the hair color is formulated with nourishing ingredients, there are still some iffy ingredients in the product. Isopropyl alcohol and artificial fragrance are just a couple of ingredients that aren't good for natural hair. However, this hair dye does contain fewer "bad" ingredients than other hair dyes.
Unhappy customers state that the color didn't last very long and didn't give them the color result they expected. These types of reviews are uncommon because most customers love this hair color.
The happiest customers state that this is the best hair color they've ever used, citing various things such as superb color results and soft hair following their coloring session.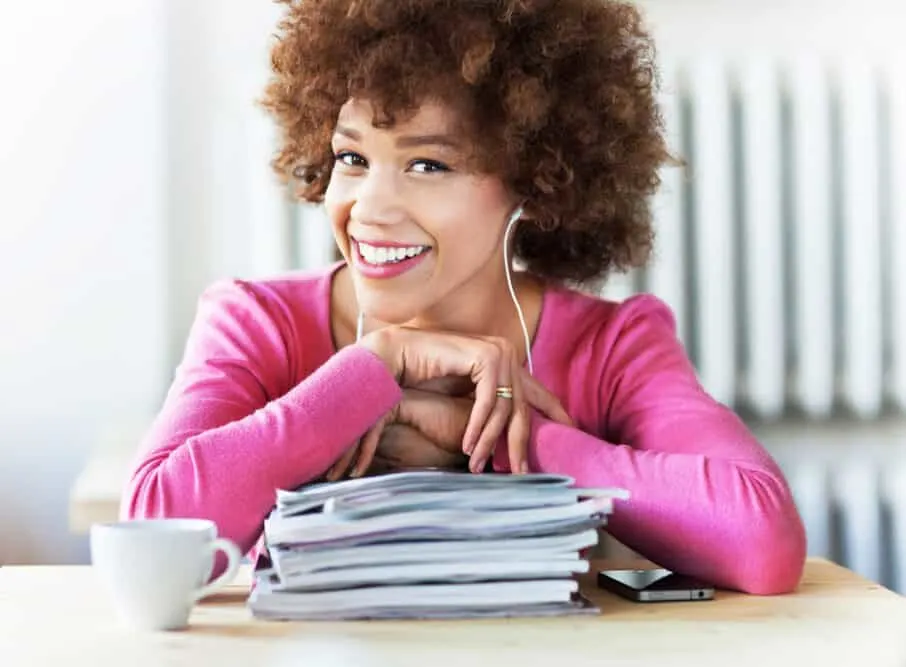 6. Manic Panic Purple Haze
If you don't want to go super bold, Manic Panic Purple Haze is just what you need. It's a semi-permanent hair dye in a warm, dark shade of purple that shows up on dark hair in the light.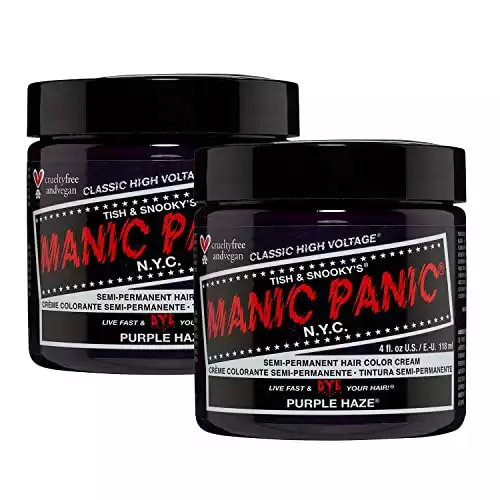 Manic Panic Purple Haze has garnered a massive following because of its color payoff and gentle formula. Purple haze can add a purple tint to super dark hair or a bold purple hue to lightened hair.
And since the color has such gentle and nourishing ingredients, people liken it to a conditioner. The formula is gluten, phthalate, ammonia, gluten, and resorcinol free.
This dye was formulated to be applied directly to your hair – no need to mix it with developer. Just put it into a plastic bowl and then apply it to your hair with a tinting brush. Leave it on for at least 30 minutes, and then rinse it out to reveal your new purple hair!
The color fades within 4 to 6 weeks, allowing you to try out purple hair without committing to it for an extended time.
Pros and Cons of Manic Panic Purple Haze
Manic Panic purple haze is a great purple hair dye, but it has its faults. Let's examine the pros and cons below:
Pros
The hair dye is cruelty-free and 100% vegan.
It's ready to use and easy to apply.
It's full of nourishing ingredients that condition your hair while you color.
The dye has a sweet scent.
Cons
The dye has the tendency to stain your skin and any surfaces that your hair comes in contact with.
The dye only lasts for about a month or so, which is a con for people who want a more long-lasting color result.
Unsatisfied customers stated that they hate how much the dye bleeds. Others say that they didn't get the result that they wanted.
But the vast majority of reviewers are delighted, stating that the dye gave them super bold color results and left their hair feeling soft and healthy.
Related Articles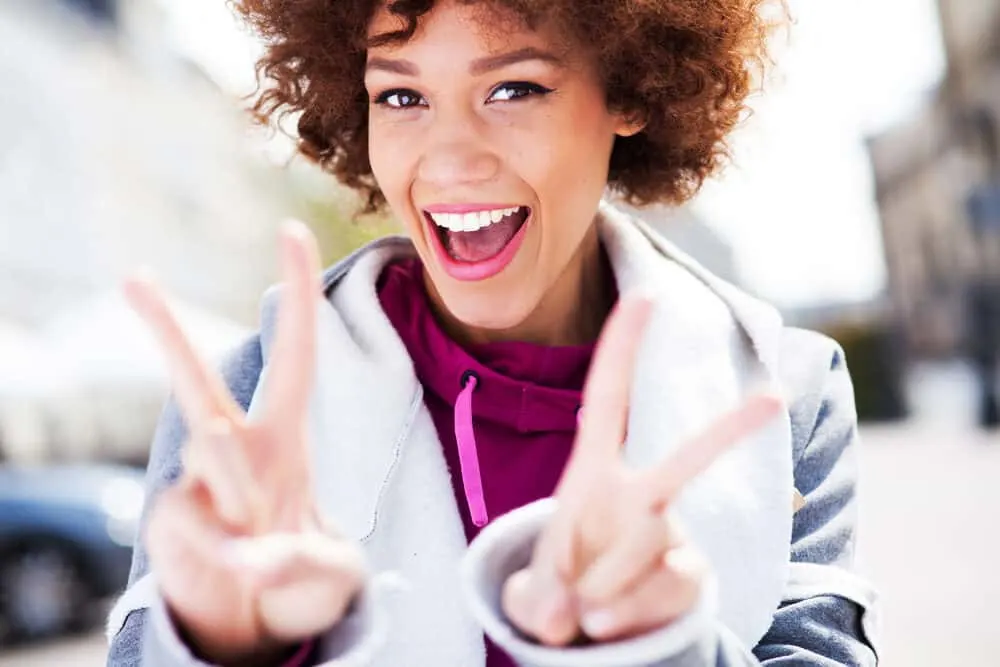 There you have it – several excellent options to help you achieve the purple hair you've been dreaming of, no matter how dark your hair is.
Whether you're into subtle purple, bold purple, reddish-purple, or dark intense purple, one of the products on our list will do the trick! Good luck with your purple hair color transformation!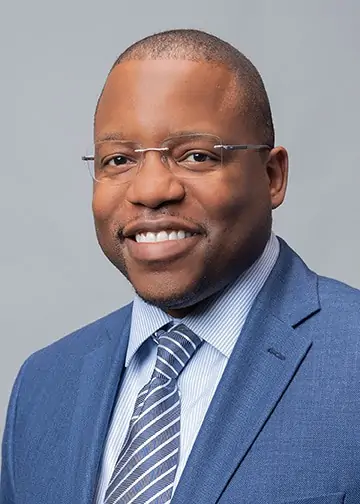 Kenneth Byrd holds a BS in Accounting and Management Information Systems and an MBA from the University of Alabama at Birmingham. With over 15 years of experience, Kenneth has been dedicated to hair care since 2008, when he co-founded Curl Centric® and Natural Hair Box alongside his wife. As a team, they promote healthy hair care practices through their comprehensive platform, Curl Centric. Curl Centric is a website operated by a husband and wife team that encourages healthy hair care. At Curl Centric, we aim to help our readers take control of their hair care journey and make good decisions about products, hairstyles, and maintenance techniques. We also have strict editorial integrity; here's an explanation of our editorial guidelines and how we make money.