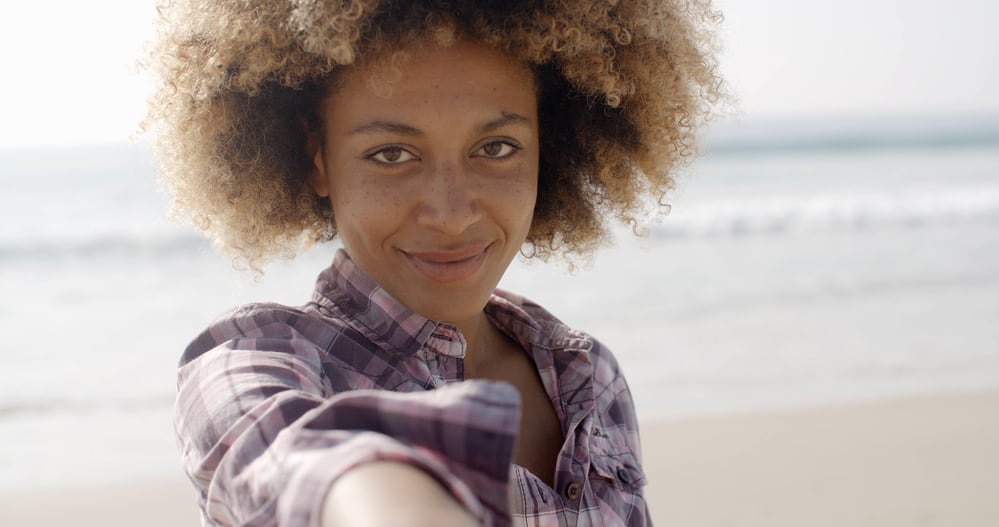 Bleach baths have become so mainstream that most women have heard of them. But the question that lingers on for many is: How exactly do you do a bleach bath on your hair? That's what we're going to look at in this article. By the end, you'll be a bleach bath pro!
What Is a Bleach Bath?
Bleach bathing is a bleaching process that is gentler and more gradual than regular bleaching (full-on bleaching). Like bleaching, it does require bleach powder and developer. However, it also requires shampoo to dilute the bleach's lightening chemicals and reduce your chances of irreversible hair damage.
People usually use bleach baths to fade color, correct overtoned hair, or lighten their hair just a touch. But it's important to be aware that bleach baths do not result in drastic color results.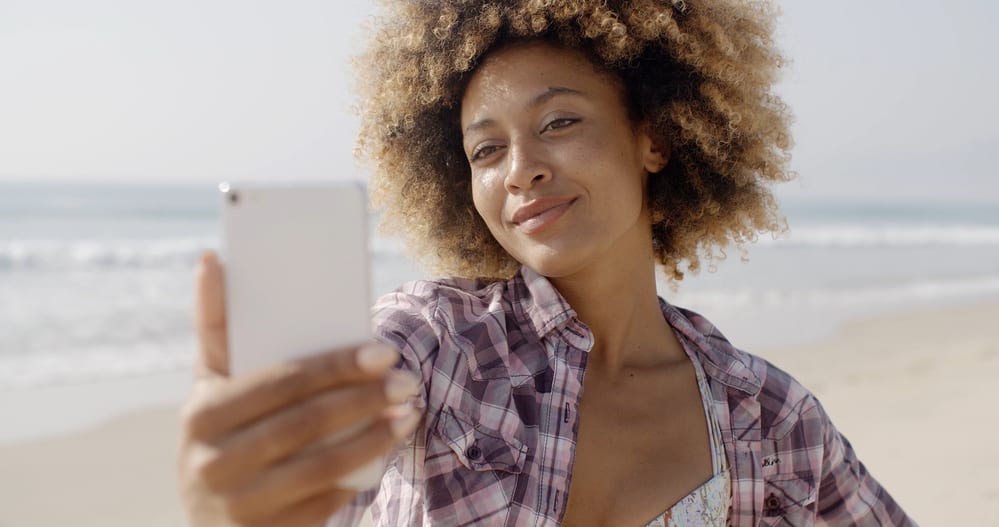 Bleach Bath vs. Regular Bleaching
If you're new to bleaching, you may not know all of the differences between bleach baths and traditional bleaching sessions.
To bolster your understanding, we'll take a look at each of these processes. After you get these differences down, you'll be able to see whether a bleach bath is the right choice for you.
Bleach Bath:
Uses low volume developer
Incorporates shampoo into the application mix
Lightens hair 1 or 2 levels
Is applied to wet hair
Removes stubborn color
Causes minimal damage to your hair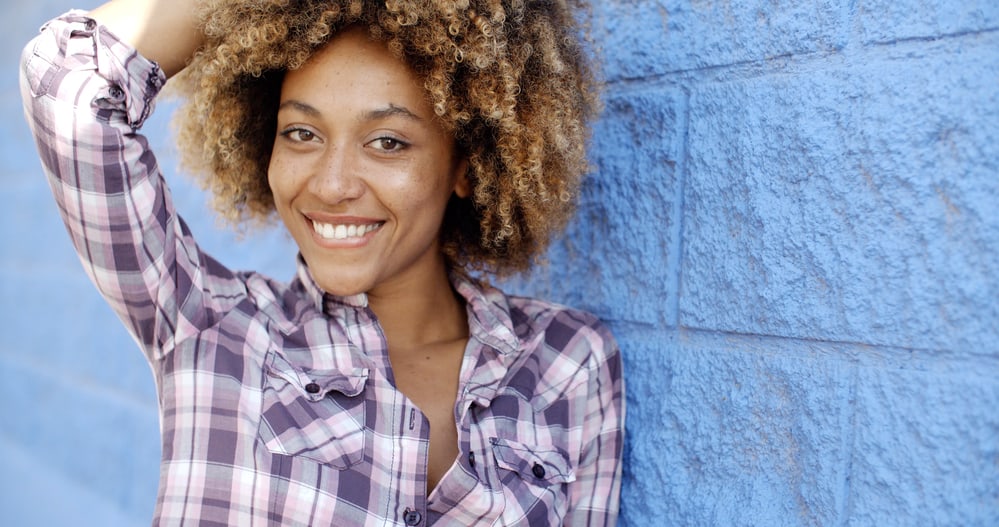 Regular Bleach:
May require high volume developer
Can lighten hair several levels
Is applied to dry hair
Removes dark colors
Can cause severe brittleness to your hair
Should only be used on healthy hair
Should You Do a Bleach Bath?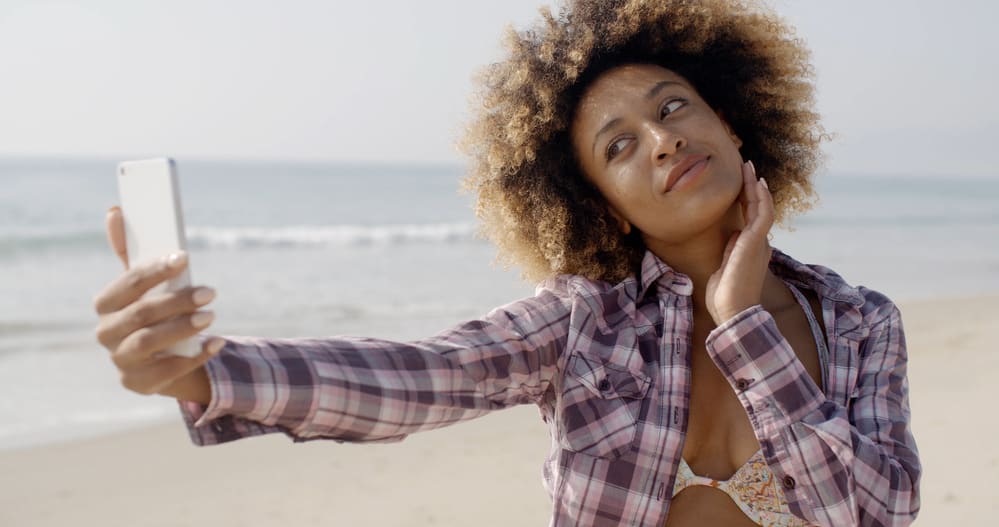 There are a few reasons why you might choose a bleach bath over the usual bleaching process. And we'll look into all of them below:
Remove Traces of Dye
A bleach bath is perfect for those who want to remove traces of previous dyes from their hair. If your previous color has faded but is still present, a bleach bath will get rid of the remaining bits.
After a bleach bath, you'll have a more consistent base. And since bleach baths are relatively gentle, they don't cause too much damage, and you can re-dye your hair right away.
Lighten Up a Dark Dye Result
If you've used a permanent dye on your hair but aren't happy with it, a bleach bath can help. It can lighten your hair to a softer shade that's more wearable. You can also use it to remove color build-up.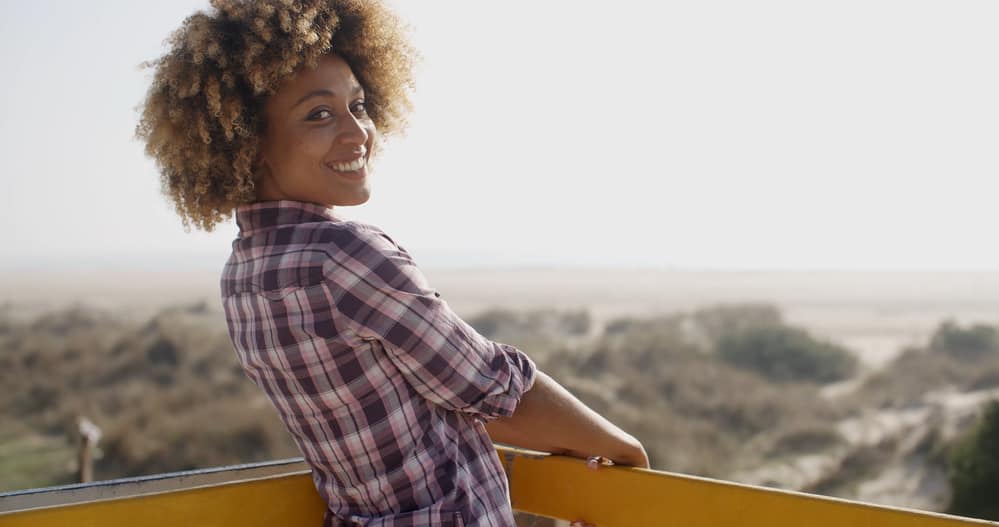 Lighten Your Natural Hair
Bleach baths are also an option for those who want to lighten their natural hair color. It can lift your hair color one or two levels at a time, so you won't get a drastic change.
But it will still give you a new and exciting shade with less damage. The color result depends on the developer used, though a low-volume developer is recommended for bleach baths.
For Problematic Hair
Fragile hair needs to be treated with the utmost care to avoid inflicting damage to it. Though avoiding bleaching and other harsh treatments is best, your hair may be able to handle a bleach bath.
It is much milder than the regular bleaching process, especially if you stick with low volume developer. This way, you can achieve lighter hair without visible damage.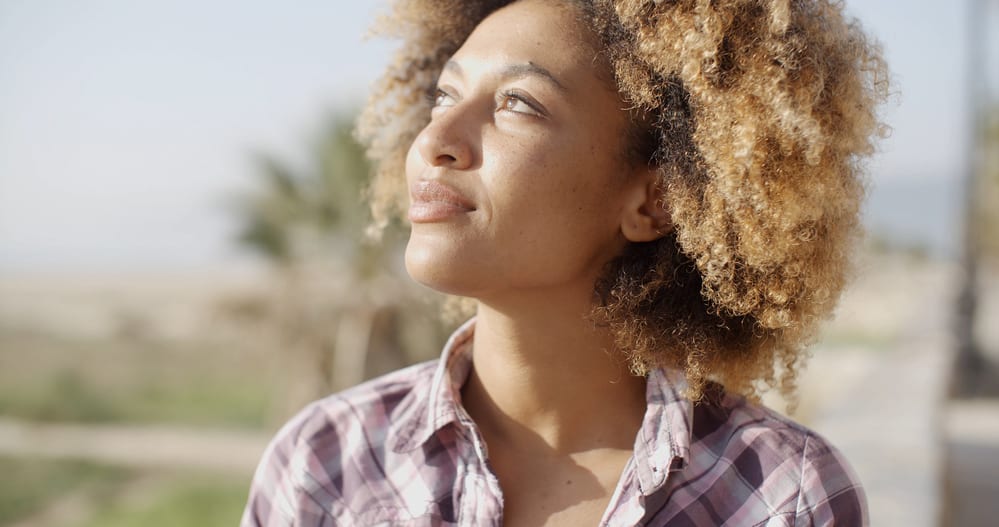 Correct Overtoned Hair
Over-toned hair has absorbed much more toner than you intended. If you are unhappy with the color result, you can use a bleach bath to strip away some of that pigment. A quick bleach bath can give you good re is much quicker than waiting for it to fade naturally.
How to Bleach Bath Hair at Home: Step-by-Step
If you're going to try a bleach bath, you first need to learn how to do it right. This includes using the proper ingredients and application methods. The following sections will tell you everything you need to know.
Gather Your Ingredients
To make a bleach bath, you'll need to pick up the following ingredients: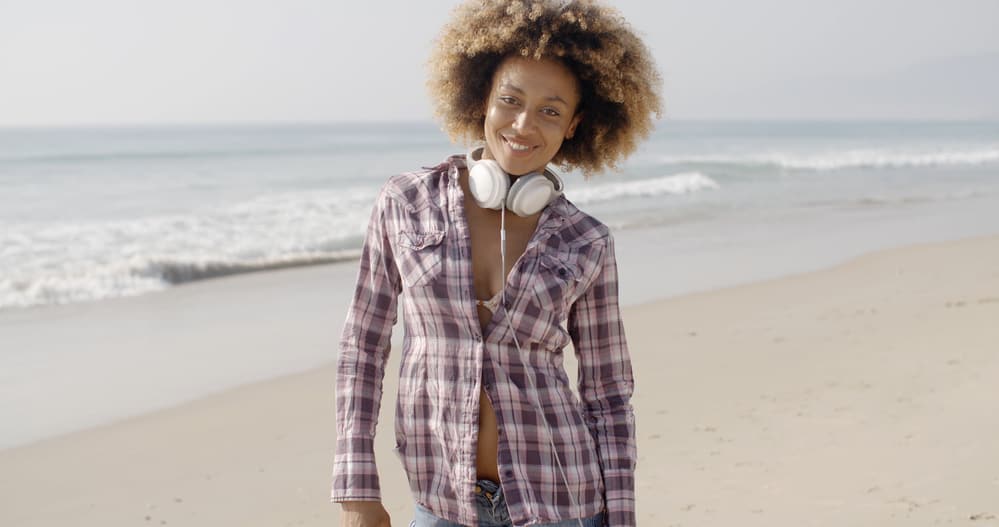 Choosing Your Shampoo and Developer
The shampoo and developer you use can make or break your bleach bath. So, we'd like to dive a bit deeper into how to choose the right shampoo and developer.
The Right Shampoo
When it comes to shampoos, you can use just about any regular shampoo you like as long as it doesn't violate any of these rules:
Do not use any clarifying shampoos for this mixture since these are very harsh.
Do not use purple or blue shampoos. Toning and bleach baths should be done separately. The bleach powder will affect the pigment in the shampoo, reducing its effectiveness.
Do not use sulfate-free shampoo. It can interfere with the potency of the bleach and deem your bleach bath largely ineffective.
The Right Developer
There are several developer options to choose from. The stronger the developer, the higher the concentration of hydrogen peroxide it contains. Developer strengths range from 10 to 50, with 10 being the weakest and 50 being the strongest.
If you're doing a bleach bath, you likely want to do as little damage as possible to your hair. For this reason, it's best to stick with a 10 volume developer, especially if you've never bleached before.
Choosing a weak developer will allow you to monitor how your hair handles the treatment. You can also try 20 volume developer if you want to go a bit lighter, though it is best not to go any higher than this.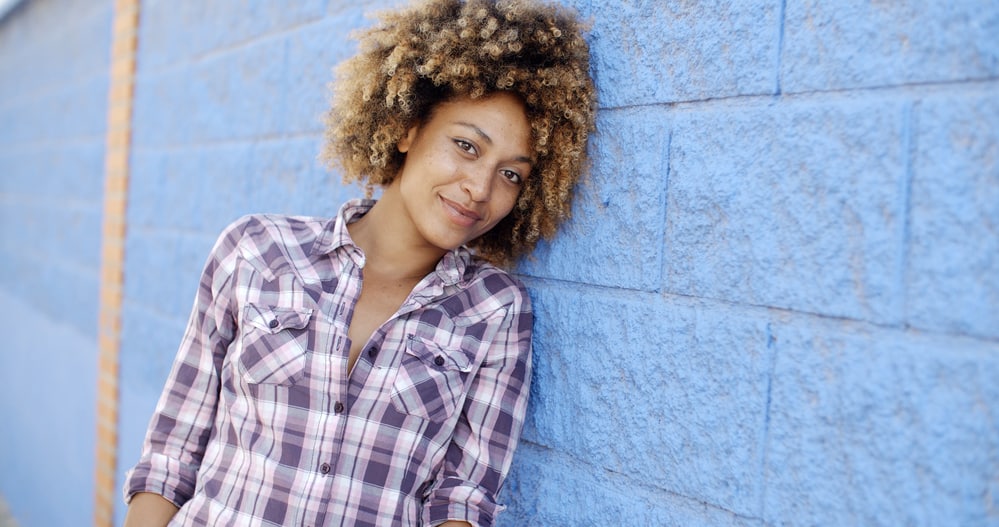 Make the Bleach Bath
Once you've got all of your materials together, it's time to do your bleach bath. Here are the steps to follow for the best possible results:
Combine the bleach and developer according to the instructions on the bleach packaging. Usually, you'll mix one part bleaching powder to one or two parts developer.

Dispense the two ingredients in a plastic or ceramic bowl and combine them thoroughly. Once they are mixed well, it is time to add the shampoo.

Add shampoo to the mix. Use the same amount that you'd normally use for washing your hair. You can use a bit more if you want to dilute the mixture, though too much could be messy.
Mix the three ingredients thoroughly with a plastic spoon or tinting brush. Once it's mixed, you're ready to start applying your bleach bath.
Prepare Your Bleaching Area
To get your bleaching area ready, you'll need to:
Put on a pair of gloves. This protects your hands from the chemicals in the mixture.
Section your hair for easier application. Secure each of the sections with a hair tie or clip.
Put on old clothing to avoid staining your best attire.
Lay old towels down on any counters or floors. This will prevent any spills from damaging these surfaces, plus it makes cleanup easier.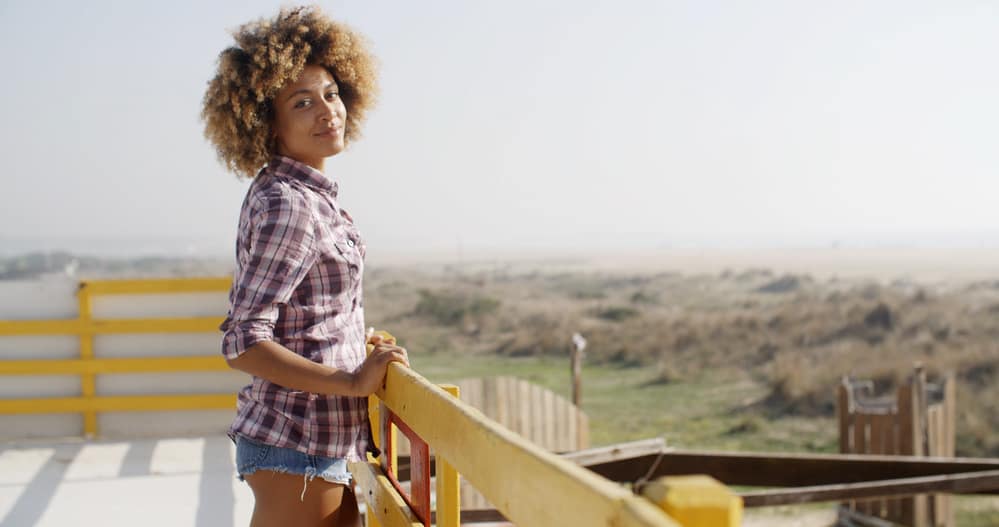 Wet Your Hair
Once your area is ready, and you've got your supplies on hand, it's time to dampen your hair. Dampening your hair dilutes the bleach bath mixture, further protecting your curls from damage.
Your hair should not be dripping, or the bleach bath will drip off of your hair along with the water. After wetting your hair, use a microfiber towel to soak up any excess moisture.
Apply the Bleach Mixture
Once you've mixed up your bleach bath ingredients, it's time to apply the mix to your hair. The application process is easier than you may think, and here's what you need to do to get it right.
Apply the bleach to the bottom ¾ of the hair, working your way through section by section. Avoid the roots until you've coated every strand. This is a necessary step because the roots will bleach quicker. If done first, they will end up lighter than the ends.
Use an applicator brush or your gloved hands to work the mixture into your hair for better coverage. Combing the bleach bath through the hair is another option – do whatever works best for you.
Apply the bleach closer to the roots. Massage it into the hair and avoid rubbing it into your scalp. If you rub the bleach bath into your scalp, it could cause irritation, with symptoms such as burning, redness, and itching.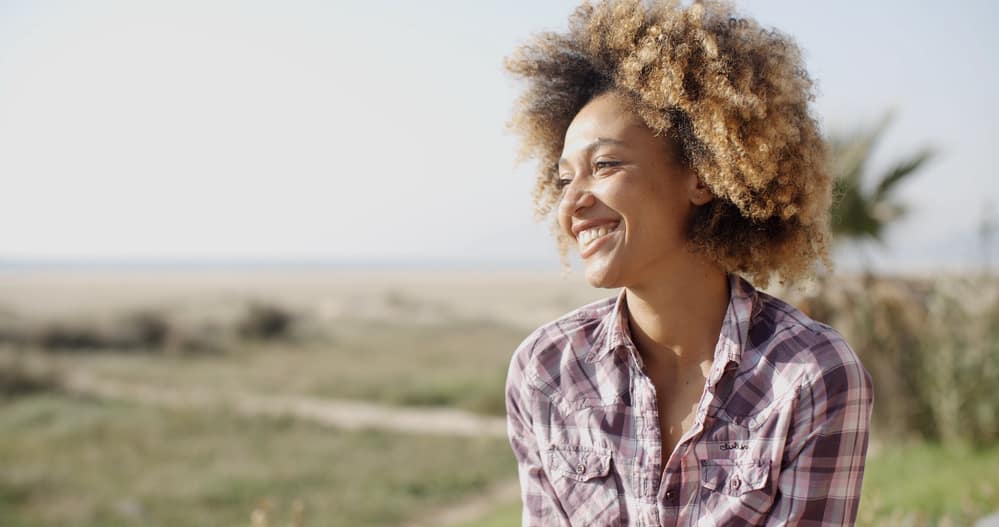 Wait for the Bleach Bath to Work
After you've applied the bleach wash to your hair, it needs time to develop. You can clip your hair up to keep it out of your face during this time. You can also cover it with plastic wrap or a shower cap, though this isn't necessary.
The development time can vary, depending on the results you're looking for. If you're only trying to lighten your natural hair a bit, you'll leave the bleach bath on for less time than you would if you're trying to fade artificial dye. So, do a progress check every 5 minutes until you've reached your desired shade.
The entire processing time may be between 20 to 30 minutes, though it is best not to exceed 45 minutes. Staying within these parameters ensures that you avoid severe damage, even with the gentler bleach mixture.
Rinse Thoroughly
Once your hair is lightened to the right shade, it's time to rinse. Keep your gloves on and run warm water over your hair until the bleach mixture is gone. Be sure to remove every trace since any residue can cause further damage.
Rehydrate with Conditioner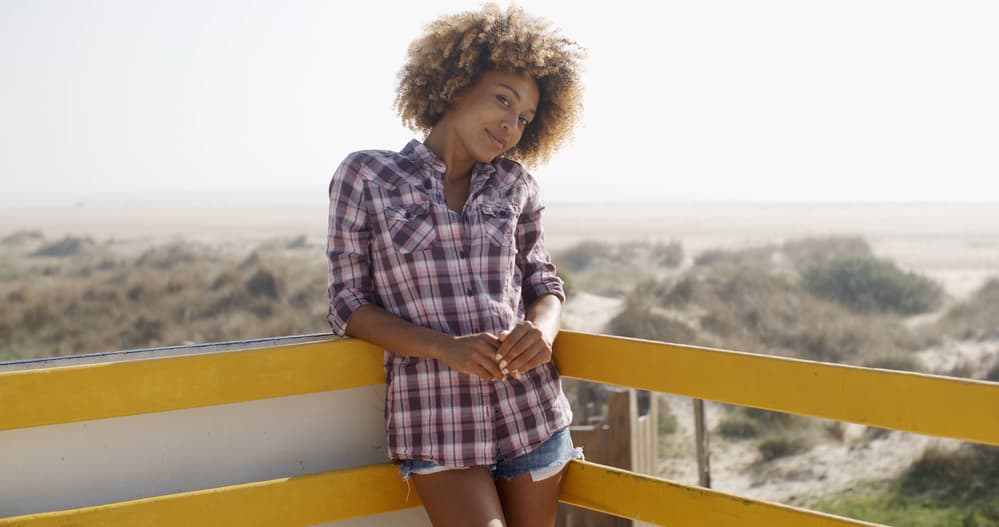 Once your hair is free of the bleach bath, it's best to condition it. Doing so will help to reduce dryness and restore your hair's softness.
You can use any regular conditioner that you'd like. If your hair is especially dry, a deep conditioner or hair mask will add much-needed nutrients and hydration to your hair.
Note: Black hair is the hardest to bleach due to its darkness. When using a bleach bath, it won't be blonde afterward. It will lighten only to a brownish shade, so don't expect drastic results with this process.
If you only want to go a bit lighter, a single bleach wash may do the trick. But those looking to achieve an even lighter shade may need several treatments.
You may be tempted to do your bleach washes back-to-back, but it is best to wait a few days to a week between treatments. Doing so will ensure that your hair has had time to recover before treating it again.
Caring for Your Hair After a Bleach Bath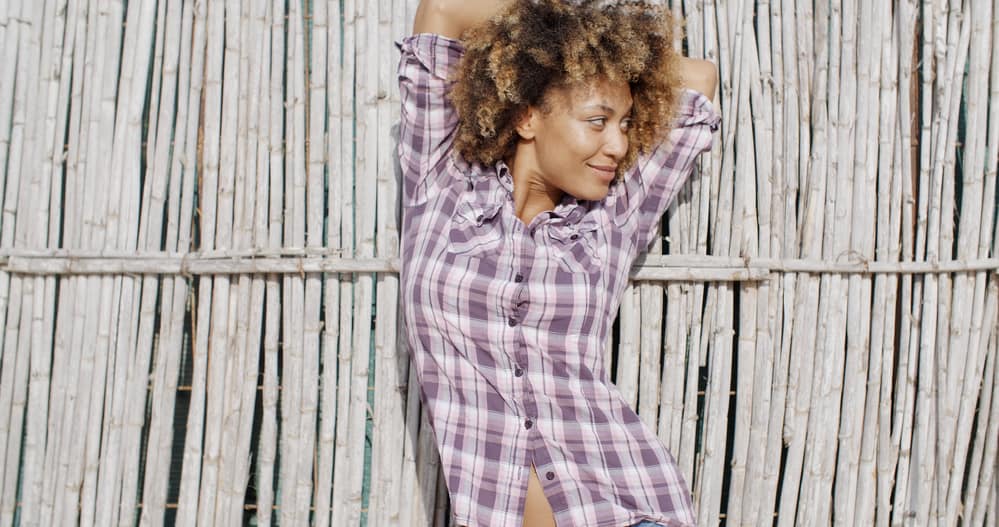 After a bleach bath, there are a few things you can do to keep it healthy and strong:
Use a quality conditioner. In addition to conditioning your hair immediately after the treatment, you should condition after every wash. You can also use a deep conditioner every few days to a week if your hair feels super dry.
Use a leave-in conditioner every day to help combat dryness. It'll protect your tresses from everything your day has in store for your hair.
Go heat-free. Tools like blow dryers, straighteners, and curling irons burn and dry out the hair. Too much of this, and your hair will be frizzy, brittle, and full of split ends. Damaging your hair with heat following a bleaching session compounds all of these negative heat effects. If you must heat style your hair, take special precautions to protect it as much as possible, like (1) using a heat protectant every time you pull out your hot styling tools and (2) only passing heat tools over your hair once.
Pros and Cons of Bleach Baths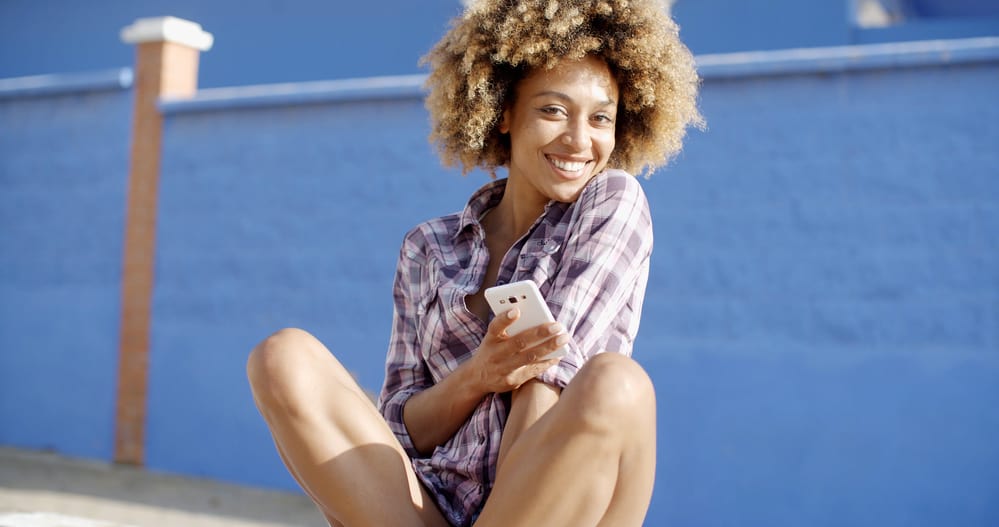 A bleach bath is a useful alternative to regular bleaching, though it does have some downsides to consider. The following are the pros and cons of this hair treatment.
Pros:
It is gentler than regular bleaching.
It's ideal for stripping away permanent or fading color.
You can dye your hair right after a bleach bath.
It lightens your hair only a level or two.
Even the most inexperienced people can do a bleach bath – it's just that easy to apply.
It is suitable for fragile hair.
Cons:
It does contain chemicals, so it still causes dryness.
You can't use it to go full blonde.
The process may result in brassy or orange hair that requires toner.
Darker colors, like black, will require multiple sessions for significant lightening.
Do's and Don'ts of Bleach Baths
If you've decided to try out a bleach bath, there are some do's and don'ts to remember. Knowing this information will ensure that you get the results you want.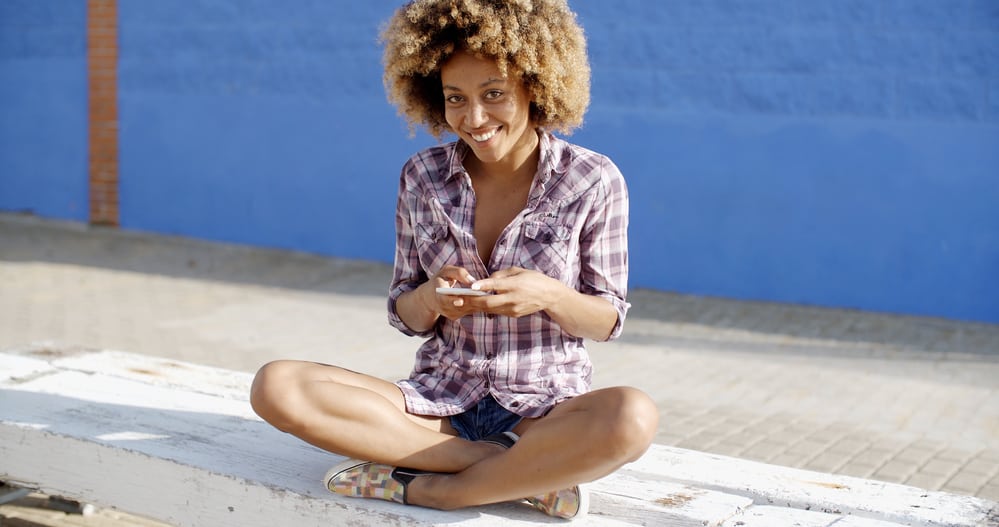 Do's
Do perform an allergy test before your first bleach bath. It requires you to mix up a small amount of bleach bath, spread a quarter-sized amount on the inside of your elbow, and examine your skin after 48 hours. If there's no irritation, don't move forward with the bleach bath.
Do use 10 volume developer – strong developers can lead to lasting damage.
Do choose a sulfate shampoo for the mix.
Do apply the bleach bath to wet hair.
Do check the color every 5 minutes after application
Do use a deep conditioner after the treatment
Don'ts
Don't use a clarifying or purple shampoo for the mix.
Don't expect significant results on dark hair.
Don't leave the bleach bath on for longer than 45 minutes.
Don't heat style your hair afterward unless absolutely necessary.
Alternatives to Bleach Baths
Though a bleach bath is a safer option than full-on bleaching, it isn't the right choice for everyone. Those who prefer to minimize chemical usage may be looking for alternatives. Luckily, there are a few options for lightening your hair that are safer and more natural.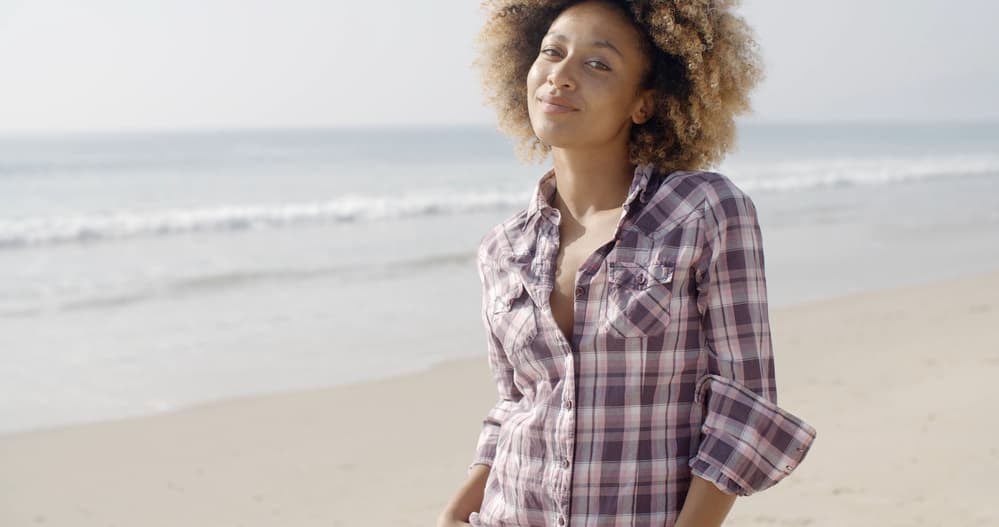 Vitamin C
Vitamin C contains citric acid, which can help lighten your hair color. To do a vitamin C lightening treatment, take the following steps:
Crush 30 or more vitamin C tablets and mix them with shampoo.
Apply the mixture to your hair in the same fashion as a bleach bath.
After 5 minutes, rinse the mixture out, condition, and then proceed with your normal hair care and styling routines.
Baking Soda
Baking soda is great for bleaching, which is why manufacturers use it in toothpaste and shampoos. Here's what you need to do to lighten your hair with baking soda:
Mix ½ cup of baking soda with warm water to create a paste.
Apply the mixture to your hair and let it sit for 15 to 20 minutes.
Rinse it out, shampoo, and condition.
Repeat the treatment as often as once a week until you have the lighter shade you're looking for.
Lemon Juice
Among the best natural bleaching agents out there is lemon juice. It's an excellent alternative to a bleach bath. But you should know that it can be somewhat drying, so you shouldn't use it on its own. Instead, do the following to try it out:
Mix a cup of fresh lemon juice with some warm water or conditioner.
Then use a spray bottle to apply it to your hair.
Once you apply the lemon juice to your hair, wait 2 hours for it to work. It's best to sit in the sun while you wait since UV rays will react with the lemon juice and boost the lemon juice's lightening power.
You now know everything there is to know about bleach baths and what makes them useful. We hope that this article makes the bleach bath process easy and wish you the best with your new color change.