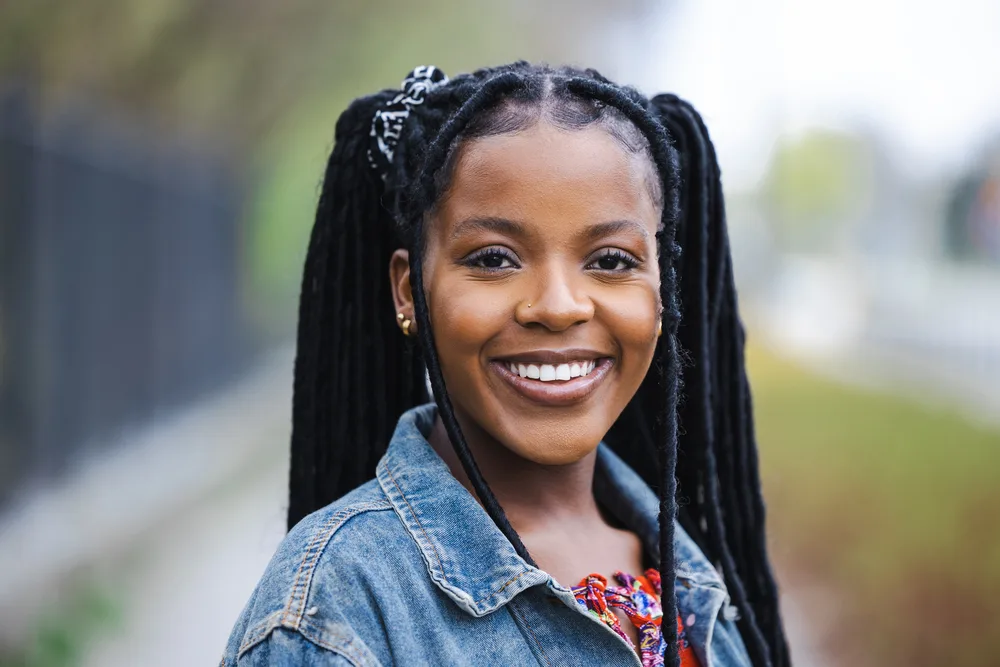 People love dreadlocks for their uniqueness and relaxed maintenance requirements. Although they're primarily considered a permanent style, removing dreadlocks is possible with the right information and some dedication.
Whether you want to try out a new trend or are just ready to start over, we've got you covered. This article will give you step-by-step directions on removing your dreadlocks, all while keeping damage to a minimum.
Removing Dreadlocks: Step-by-Step DIY Guide
The easiest and quickest way to remove your dreads is to cut them off with scissors or hair clippers.
Don't want to cut them off? You can simply comb them out instead! That way, you'll be able to retain as much length as possible. We'll walk you through how to comb your dreads out below.
Get Your Supplies
Removing dreads is hard work, so make sure you prepare yourself by grabbing everything you could possibly need.
Remove Some Length
The best way to start combing out your dreads is to remove some length. Even if you took excellent care of your dreads, the ends of your hair are likely damaged.
Taking off a few inches or two from the ends of your dreads lightens your workload and gives you a head start in the takedown process. You'll also remove the most damaged portion of your hair, which is prone to knots and tangles.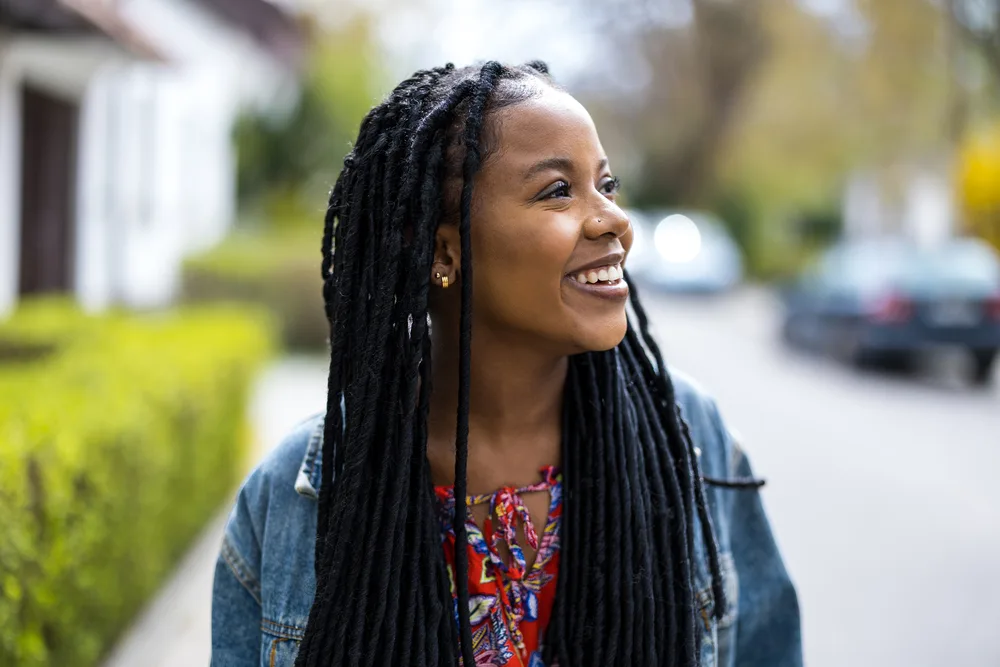 Saturate Your Hair With Water
Once you've cut off a couple of inches from the ends of your dreads, saturate them with warm water. Warm water will help loosen the hair a little more than cool or cold water would. Fill a spray bottle with warm water, so you can make sure your hair stays moist.
Apply Conditioner to Your Hair
Cover your damp hair with as much conditioner as possible. You can also add a few drops of your favorite oil to make your hair easier to detangle.
Make sure your conditioner gives your hair enough slip. Here are our recommendations for some of the best conditioners for combing out dreads: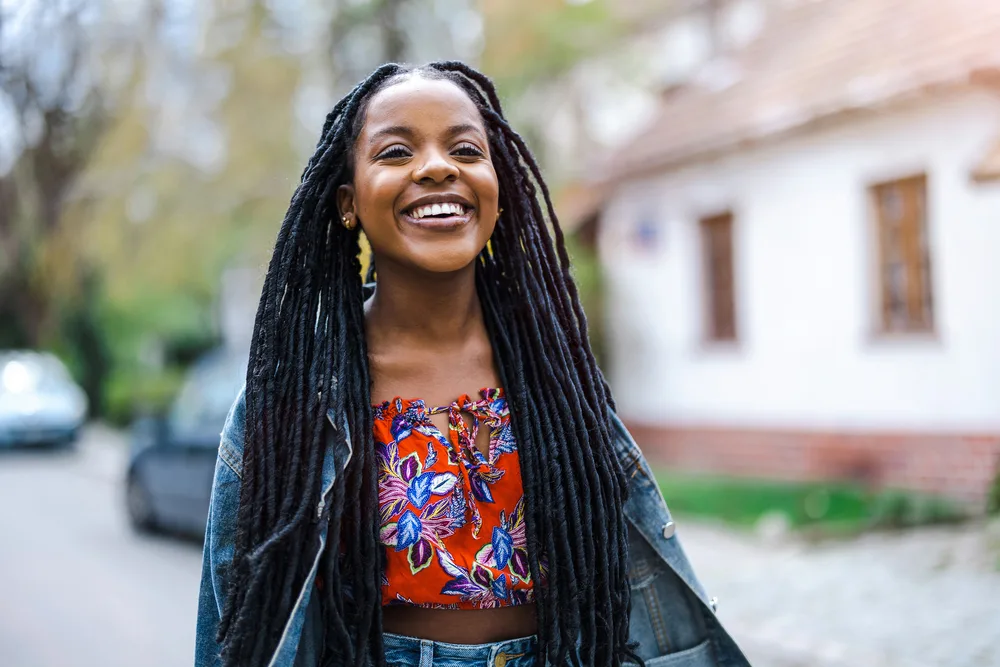 Gently Comb Through Your Dreads
Now, here comes the fun part! Start with one of the dreads in the back of your head and work your way forward. Since combing out dreads can take several days, starting with the back allows you to put your hair in a ponytail to camouflage the back during the takedown process.
Poke the sharp end of a rattail comb through your dread to pull it apart and break through the tangled hair.
Gently tug on the dread to loosen it as much as possible. Then, comb through the ends of the loc with a fine-tooth comb. Comb from the bottom and slowly work your way up to your roots.
Make sure you keep a pair of scissors handy to make quick work of stubborn knots you encounter. Spray your hair with warm water if it starts to dry out.
Don't be concerned if you are losing more hair than you expected.
The average person sheds around 100 hairs each day, and these shed hairs get trapped in your dreads. Though it looks like clumps of hair are falling out, it's primarily old, previously shed strands.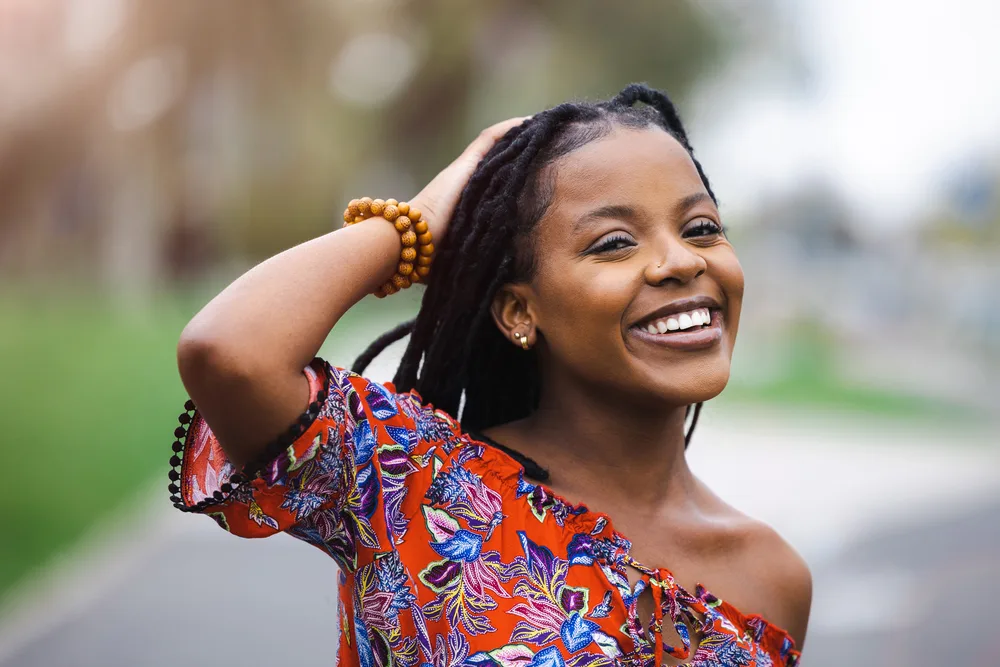 Secure Your Loose Hair
After you've finished detangling a dread, throw it into a quick twist or braid. That will stop your loose hair from getting tangled while you focus on combing out the rest of your dreads. Keep combing through your dreads until you've completed your entire head.
Wash and Condition Your Hair
Once you've finished combing your dreadlocks out, it's time to eliminate all that product buildup, oil, and dead hair. Thoroughly shampoo and condition your hair.
Then, dry and style as usual, and that's it! Combing out your dreads is super simple; it just takes a lot of time and effort.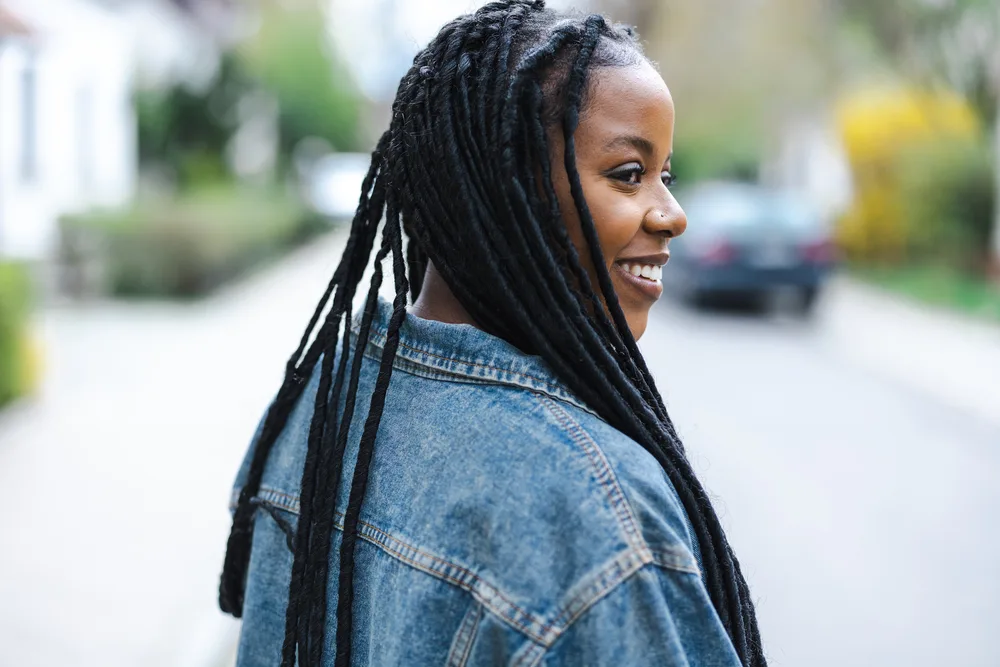 Why Do People Comb Out Their Dreadlocks?
There are a number of reasons why someone would want to get rid of their dreads. While we can't go through them all, here are some of the most common reasons people comb out their locs.
They have a change in lifestyle or career – Unfortunately, some employers discriminate against those who wear hairstyles like dreadlocks. They aren't always deemed professional, so some people may get rid of their dreads to further their careers.
They're ready to try something new – The most straightforward reason people comb out their dreads is that they're looking for a change. Dreads are awesome, but the styling options can be limited. The great thing is that if they want them back in the future, they can always re-loc their hair!
Their hair gets too heavy – Long loose hair is heavy, but long dreads are even heavier. Since your shed hair remains in your dreads, it collects and weighs your head down more and more over time.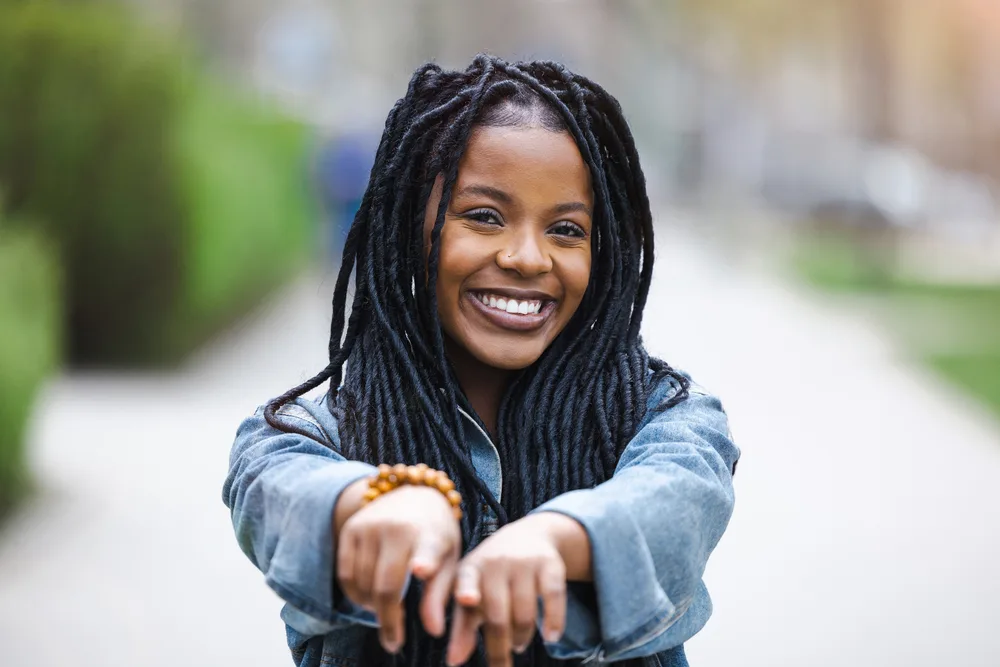 How Long Does It Take to Get Rid of Dreadlocks?
The length of time it takes to detangle dreads depends on the length, thickness, and maturity of your dreads. People with thick and long locks simply have more hair to get through, but our process works for all hair types (including Caucasian hair).
Dread maturity also dramatically affects how difficult it is to remove your dreads. The younger your dreads are, the easier they'll be to remove. Similarly, older dreads will take more time and elbow grease to comb out.
On average, you can expect each dread to take anywhere from 1 to 2 hours to detangle entirely. It will probably take a few days of working on and off before you finish, so make sure you set aside enough time.
We recommend bingeing a new series or having a movie marathon while you work.
In addition to making the time fly by, watching something you enjoy will help keep you relaxed. That way, you won't yank through your dreads out of frustration or get too scissor-happy.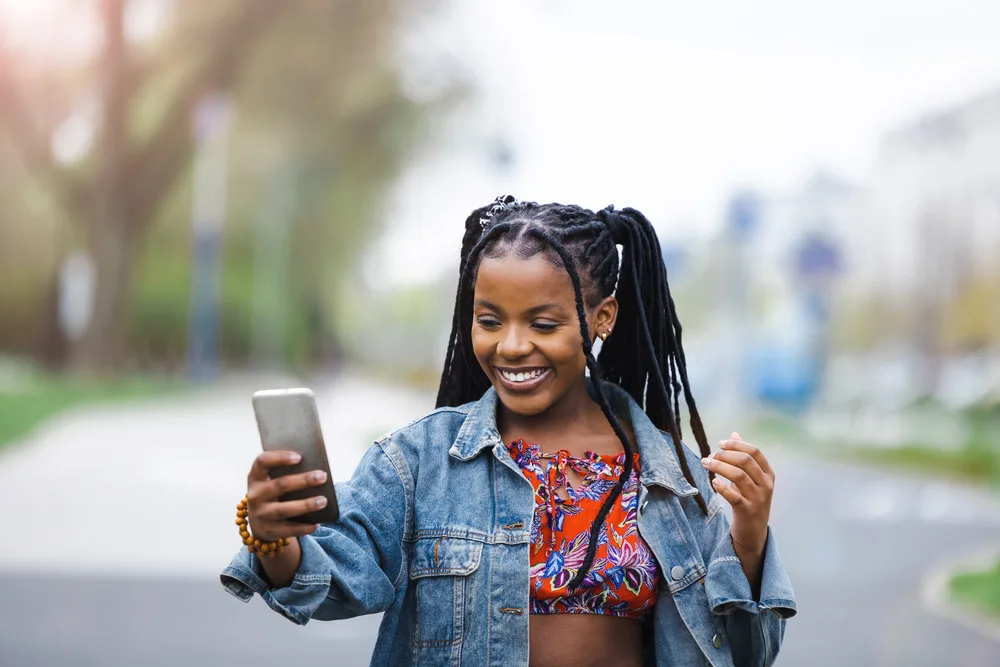 Dos and Don'ts of Removing Dreadlocks
Ready to start combing out your dreadlocks? Before you do, take some time to review this list of dos and don'ts. Keep them in mind to make sure the process goes smoothly.
Do's
Do use your most slippery conditioner.
Do grow your locs out before you remove them if you're concerned about length.
Do block out at least a day for the dreadlock removal process. Taking down dreads takes a very long time.
Do enlist the help of your friends, family, and professionals to help the process go much faster.
Do keep a spray bottle filled with water handy so you can make sure your hair stays damp and has plenty of slip.
Do start removing dreads from the back of your head so you can keep your loose hair hidden.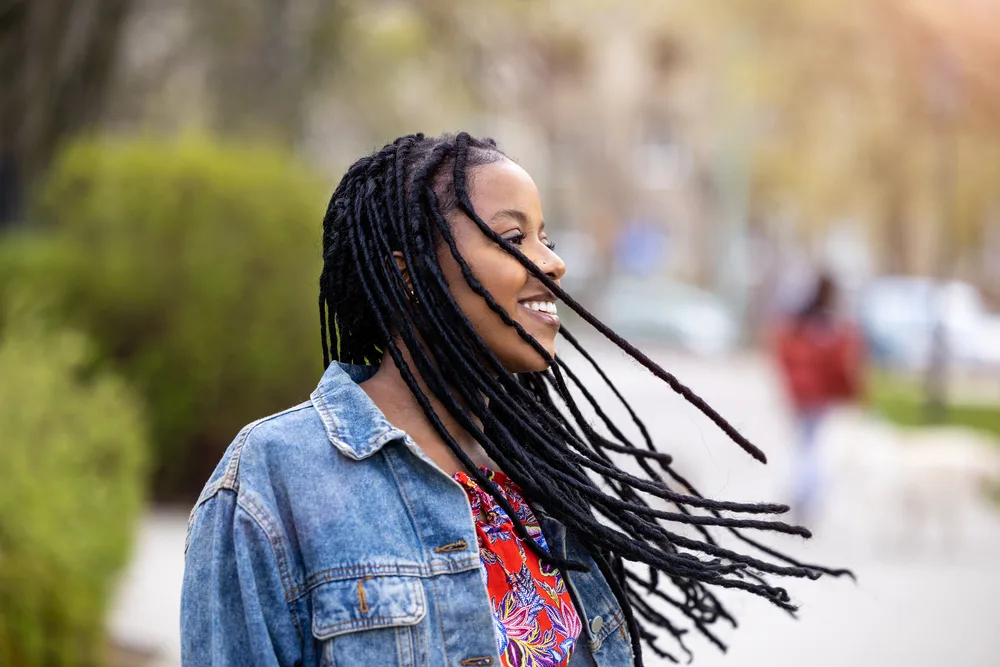 Don'ts
Don't rush through the combing-out process.
Don't comb out your dreadlocks without saturating them with conditioner or a slip-enhancing product.
Don't be alarmed at the amount of hair that comes out.
Don't detangle your dreads while they're completely dry.
Don't assume that you'll be able to retain all of your length.
Combing out your dreads is a long, tiring process, but the results are definitely worth all the effort you'll put in. Just have patience, and make sure you're treating your hair as gently as you can.
We hope this article has been helpful to you. You now know everything you need to know about getting rid of dreadlocks while keeping your hair healthy and beautiful. Good luck!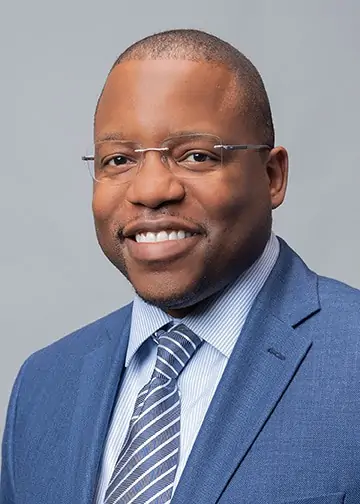 Kenneth Byrd, with a BS in Accounting and Management Information Systems and an MBA from the University of Alabama at Birmingham, has over 15 years of experience and is a recognized authority in hair care. Co-founder of Curl Centric® and Natural Hair Box, Kenneth has dedicated himself to promoting ethical and scientifically-backed hair care practices. Rigorous editorial guidelines, industry recognitions, and features in numerous media outlets evidence his expertise. Kenneth's commitment to transparency, quality, and empowerment has positioned him as a trusted voice in the field, empowering readers to confidently embrace their natural beauty.