There are few things more frustrating than getting lint in your dreads. These annoying little fibers make locs look unkempt and dirty no matter how clean they are.
Plus with sweater weather right around the corner, lint is all around, but we're here to help you get rid of lint accumulation fast. Use our quick at-home tips to get your locs in shape and avoid those pesky little balls of lint.
What Causes Lint in Dreads?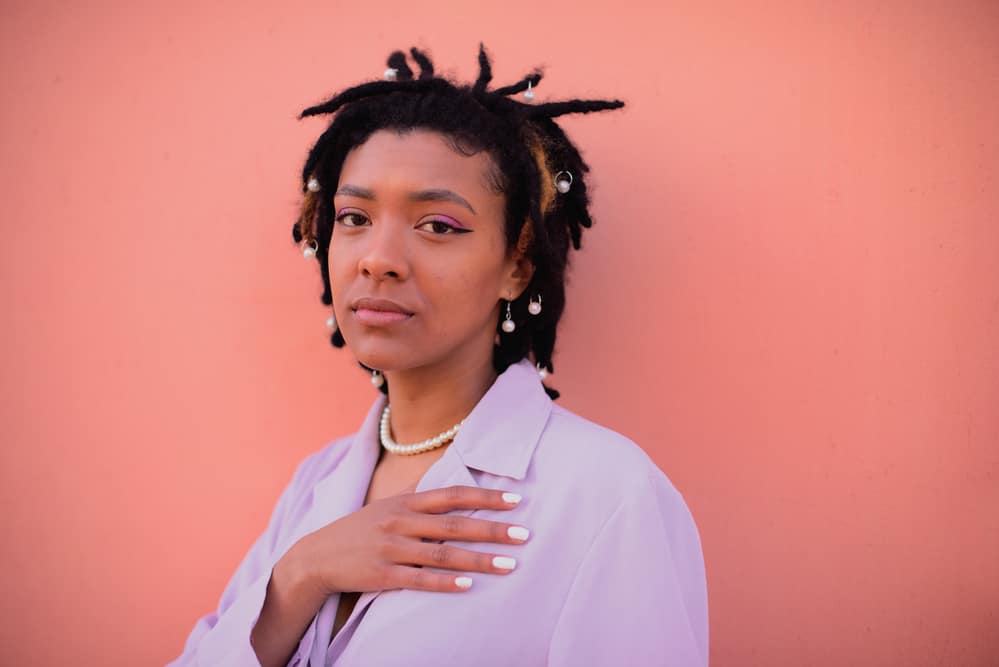 Some guys and gals might think that lint buildup has to do with how well locs are cared for, but that couldn't be further from the truth.
Dreads are natural lint-attractors, thanks to their texture and the products commonly used on them. Add to that the phenomenon of static electricity, and you've got a magnet for small particles and lint build-up.
In the winter months, we trade in our silky and breathable fabrics for heavy, fluffy fabrics to keep warm. While everyone loves a good fleece, most sweaters, blankets, towels, and winter PJs are full of lint.
The lint eventually settles on the outside of your locs or gets trapped inside of the locs if unnoticed when retwisting new growth.
How To Get Lint Out of Dreads: 3 Key Methods
Even though getting lint in your locs is inevitable, it's unsightly and irritating. Luckily, there are several methods you can use to remove lint from your dreads fast, and we'll introduce you to the best of them. Use these methods when your locs are looking linty.
Note: These methods assume that you've already washed your hair with a clarifying shampoo or natural hair cleanser and your regular washing routine didn't successfully remove the lint buildup.
Method 1. Apple Cider Vinegar (ACV) Soak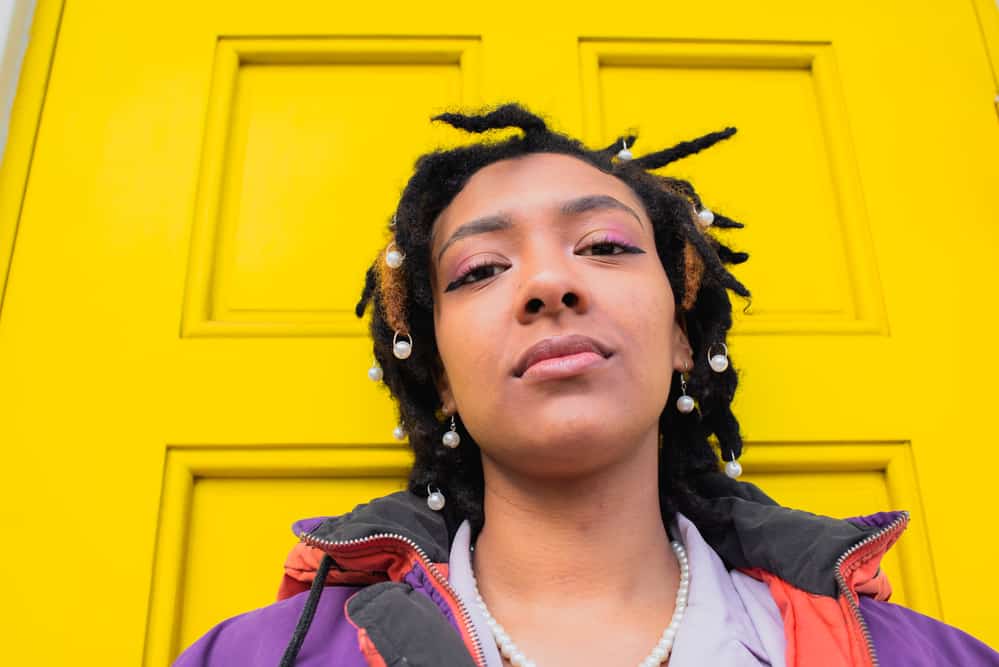 Is there anything that apple cider vinegar (ACV) can't do? A simple apple cider vinegar rinse/soak may be just what you need to clean your locs and get rid of lint fast.
Lint often gets stuck to your locs when product build-up is present, and that's why ACV rinses are so important for keeping lint at bay.
How It's Done
To make the ACV soak, you'll need 1.5 cups of ACV and 2 cups of water. Follow the below instructions for the best results:
Grab a bowl or bucket that's large and deep enough for you to dip your dreads in.
Add the water and ACV to the bowl. You may need to double the ACV soak ingredients if your locs are long.
Dip your locs in and let them soak for about 10 minutes.
Pull your locs out of the bowl a few at a time and squeeze them to get excess water out. You may notice a lot of gunk in the water (it's totally normal).
Repeat the soaking process with fresh water and ACV. You'll notice that the water gets clearer each time.
Rinse your locs thoroughly. You'll notice that the buildup and lint in your locs are significantly reduced!
Pro Tip: Try dipping one side of your head at a time – doing so will reduce the risk of back pain throughout the process. Some ladies like to add baking soda and lemon juice to the ACV rinse converting the mixture to a "dread detox" for a deep cleanse. If you use these additional additives in your DIY rinse, you can mix the ingredients with a wooden or plastic spoon.
Method 2. Bentonite Clay Mask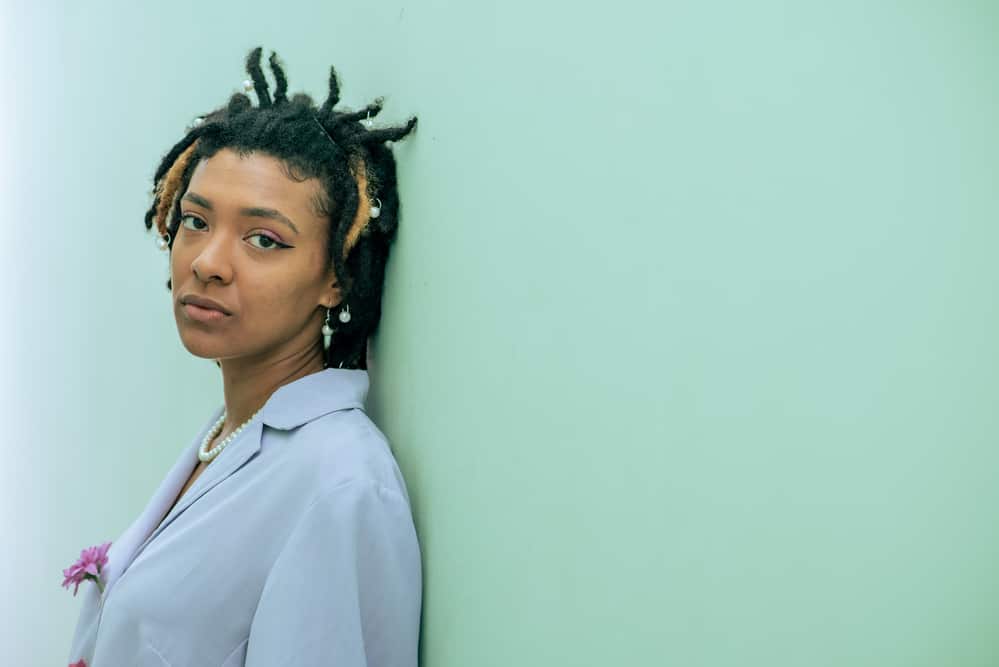 If you have not discovered the wonders of bentonite clay, keep on reading! Bentonite clay is a magnet for toxins and lint, and it also works as an antibacterial agent to keep your locs clean.
How It's Done
To see what bentonite clay is capable of, all you'll need is the clay (of course), some water, a bowl, and a plastic bag.
Add equal parts bentonite clay and water to a bowl and mix them thoroughly. You should end up with a thick paste. Caution: Don't use a metal spoon to mix the ingredients! Bentonite clay is negatively charged and can bond with positive charges (like metal). The big deal is that it makes the clay less effective, stripping it of its ability to absorb toxins from your hair.
Take your mixture and smooth it on your locs.
With all your locs covered, grab the plastic bag and wrap it around your head. Secure it with a headband or scrunchy, so it's sealed.
Leave it on for 30 minutes.
Give your locs a good rinse, squeezing out the excess water every so often.
Method 3. Rat Tail Comb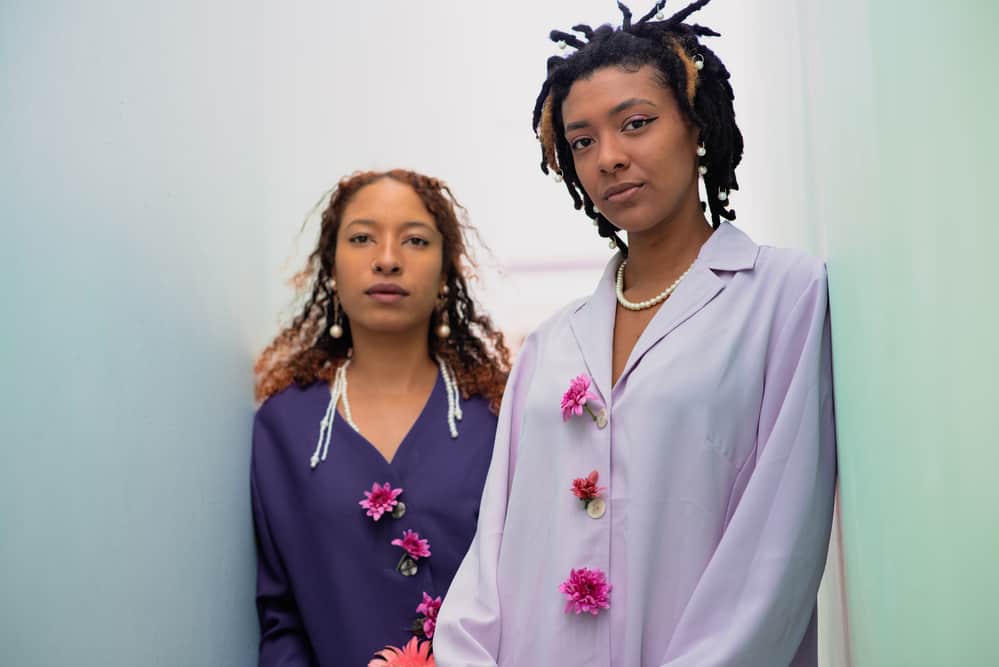 If you notice that you have lint, but it's not all over the place, you could choose a rat tail comb instead. It's a great way to pick out small pieces of lint trapped inside and on the surface of locs, giving you pinpoint precision.
Note: It's extremely important not to form a habit of picking your locs. Chronic picking can lead to loc holes and thinning.
How It's Done
This method is pretty simple and involves using the sharp end of the comb to pick out pieces of lint one at a time. Use the end of the rat tail comb to loosen up lint that you can't get with your fingers.
Don't ever stick the end of the rat tail comb through your entire loc or use force. You could cause damage to your locs. Some women use a shampoo comb instead of a rat tail comb to remove loose fibers and residue during the first method.
Pro Tip: Picking at your locs is sure to cause some unruly strands to stick out. Feel free to roll them between your palms to combat that.
How to Prevent Lint in Dreads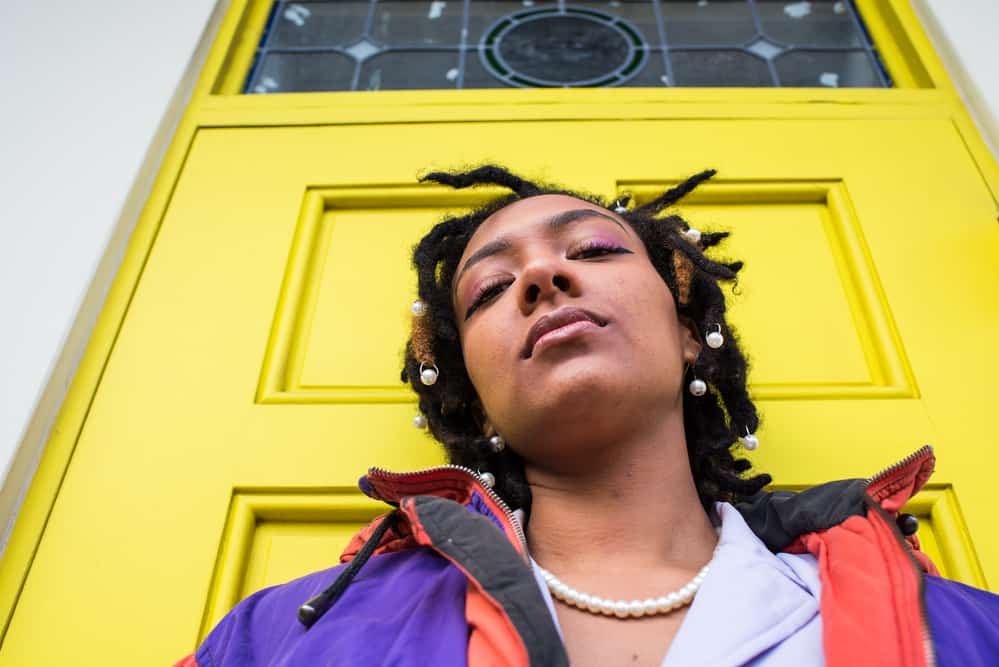 After going through the tips above to remove the lint, the next step is to prevent the problem from occurring in the future. Here are some tried-and-true methods of preventing lint in dreads:
Tip #1. Wear a Lint-free Scarf or Satin Lined Hat
Lint is in the air, in your bed, outside, inside, everywhere. So, when you're at home lost in a Netflix marathon, cleaning, or going to bed, cover your dreads up.
You can cover your locs when you're out completing errands, as well. The less you expose your locs to the open air or linty fabric surfaces, the better.
Feel free to purchase up a few cute scarves so you'll have a variety of cool looks you can choose from. And when you're out and about, you can wear a satin-lined hat.
Tip #2. Check Your Styling Products To Reduce Lint Buildup
Lint is attracted to static electricity and sticky substances. While you can't do anything about static electricity, you can be careful when selecting your styling products. Ditch the waxes and creams and opt instead for light oils like argan oil for your hair care routine.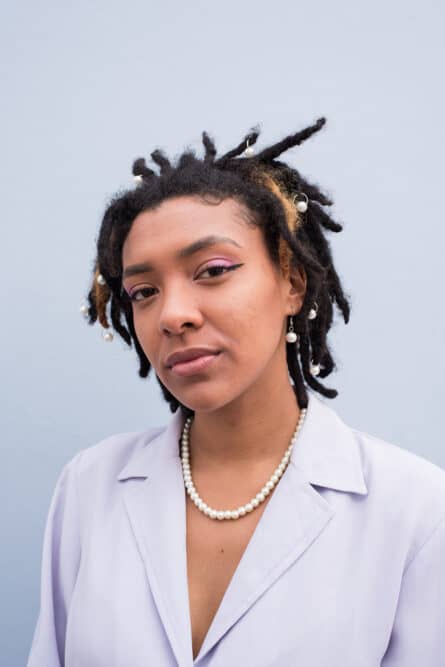 Tip #3. Reduce Lint Accumulation in Your Home
Even though you can't get rid of all lint, you can take measures to reduce your exposure to it. One of the biggest lint producers is the average bath towel. They contain lint and fibers of many sizes, all of which can get stuck in and on your locs.
Switch to a microfiber towel (or another lint-free towel), as they are less likely to attract lint and transfer it to your hair. They are also much gentler on your hair than regular bath towels.
Your fabric sofa, sweaters, carpet, and other lint-covered surfaces could also be to blame for linty locs. So, do your best to keep the surfaces around you lint-free by doing regular dusting and lint-rolling.
Note: It's important to keep in mind that lint-proofing your home 100% is impossible. There will always be lint in the environment, so the goal should be to reduce the lint rather than get rid of it altogether.
Everyone with dreads deals with lint, but that doesn't mean that you're powerless against it. You can kiss lint goodbye with the right products and techniques.
Give one or more of the three lint-removal methods a try to see which one works best for you, and don't forget the lint prevention methods. We hope that this article is helpful to you, enabling you to reduce dread lint in no time!