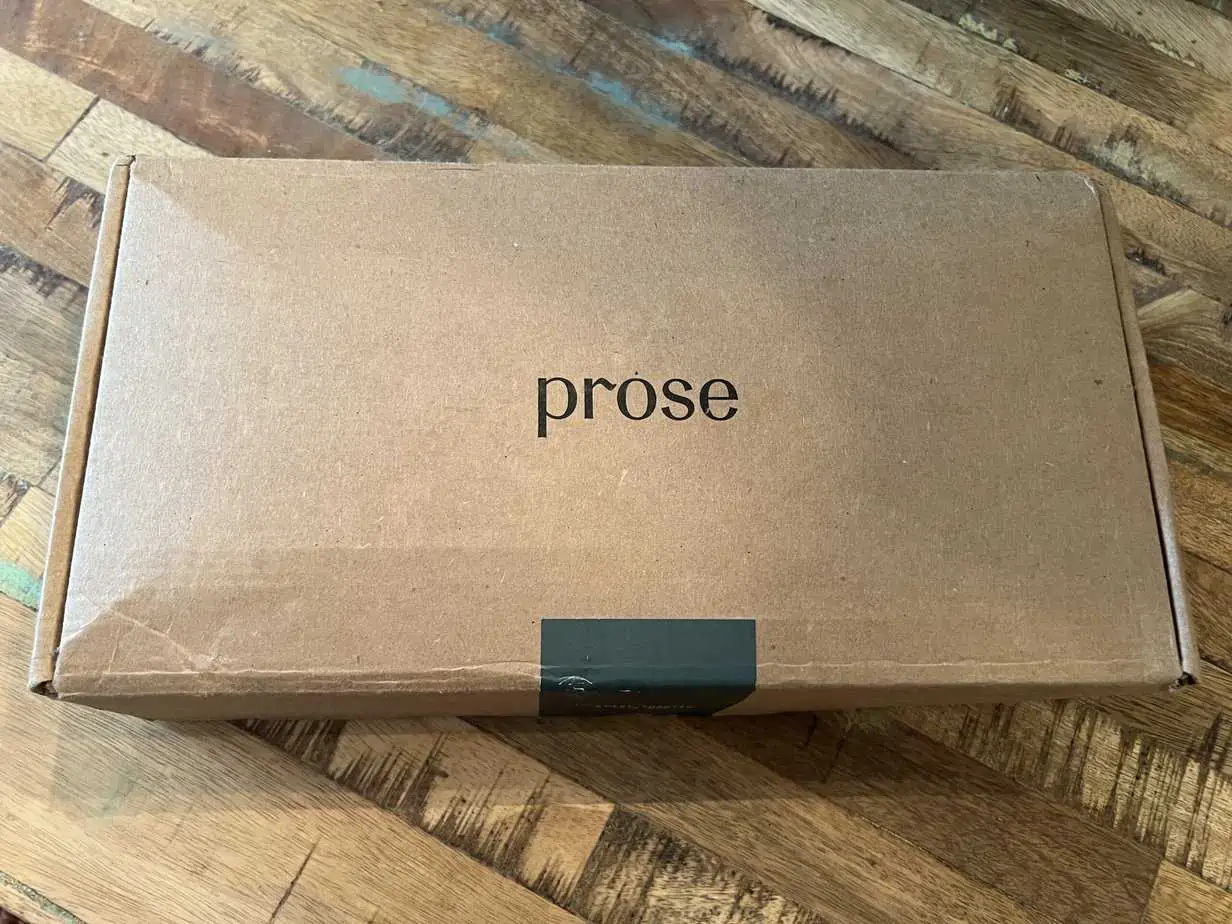 Prose is set to revolutionize the hair care market, gifting women everywhere a much better version of their mane. You may have seen raving reviews from users, but if you haven't done your own research for yourself, you probably have a ton of questions.
For anyone wondering whether Prose works, we've got answers!
In this article, we'll take a close look at Prose's philosophy, ingredients, and more to tell you once and for all if the personalized hair care line lives up to the hype.
What Is Prose?
Hair care is never a one-size-fits-all situation. So, in 2017, long-time L'Oreal executive Arnaud Plas founded Prose, a hair care line that features custom formulas tailored to each customer's unique hair (e.g., personalized haircare).
In addition to providing quality hair care, environmental sustainability is at the forefront of Prose's mission statement. In fact, they've recently made the transition into complete carbon neutrality!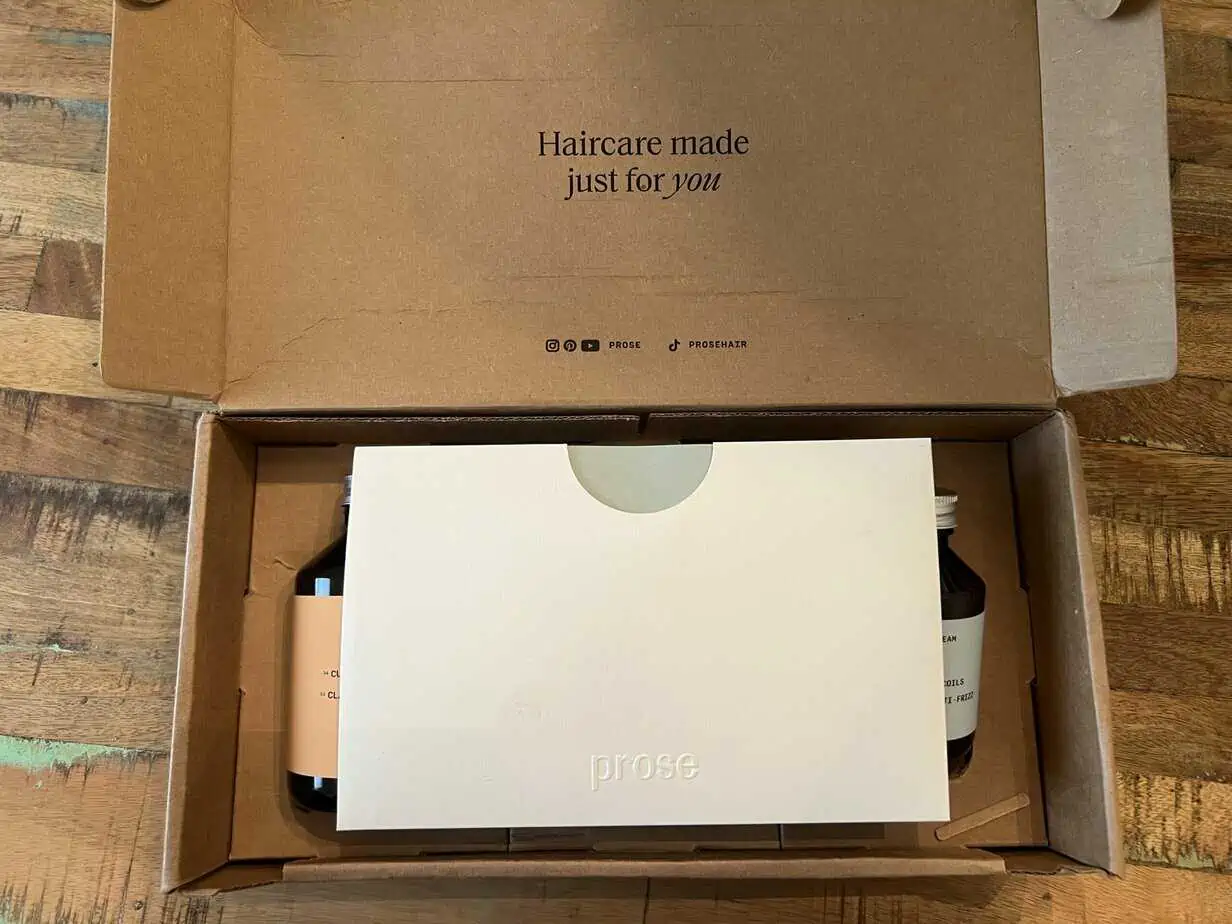 How Does Prose Work?
As we mentioned before, Prose creates a custom mix for every product you purchase. When you select an item, the website will prompt you to participate in a highly detailed 30-question quiz that asks you about your hair type, diet, level of exercise, and grooming habits.
Each page also provides a comprehensive explanation of why they're asking the question and how it impacts your hair.
Prose even gives you an in-depth breakdown of your local environmental conditions, including humidity, wind factor, pollution, water hardness, and UV radiation levels!
Once they've collected enough information, they'll ask you about your fragrance preferences, and your perfectly tailored product will be on its way to you in a matter of days!
What Makes Prose Different?
The fact that Prose products are designed with your exact needs in mind is the main thing that sets it apart from other hair product lines on the market. Unlike other brands, which use a single formula for all customers, Prose targets your specific hair goals, needs, and concerns.
Prose also stands out because of their commitment to only using high-quality natural ingredients that prioritize the health of your hair and the planet.
Every formulation leaves out harmful or problematic ingredients like mineral oil, phthalates, parabens, alcohols, GMOs, and sulfates.
The list of potential formulas is constantly growing as Prose's team of scientists searches the globe for new active ingredients. That means your custom products have the potential to get better and more effective over time!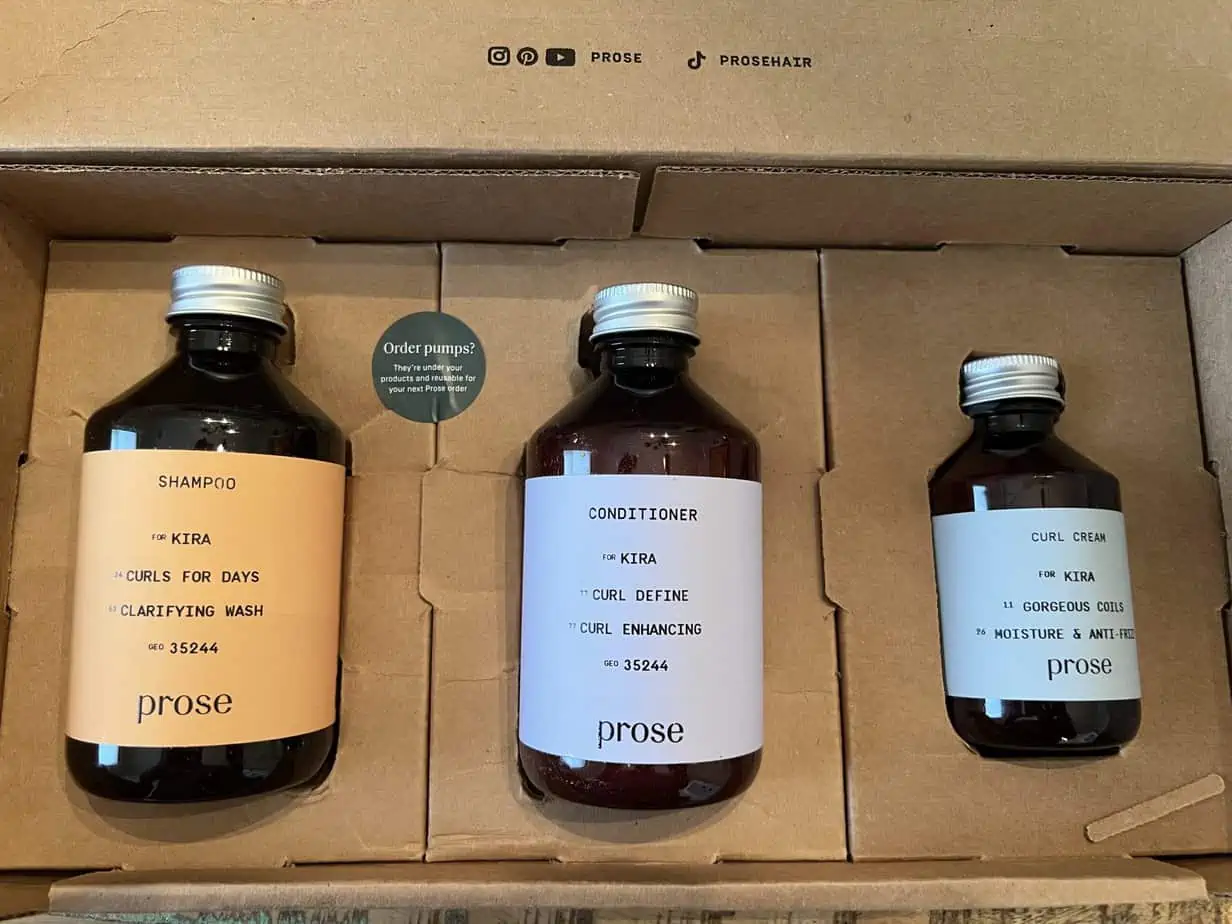 Ingredients in Prose Products: The Good and Bad
Prose formulates each product with a custom blend of ingredients. You can choose from a number of different extracts, oils, and active compounds: each with a unique set of benefits and drawbacks.
In this section, we'd like to highlight some of the hair healthy and harmful ingredients found in various Prose products.
The Good
Regardless of which formula you create, Prose products are packed with an array of highly beneficial ingredients. While we can't list them all, here are some of our favorite examples of the good ingredients used in Prose products.
Horsetail extract – This versatile plant extract is rich in silica, which can increase hair growth, elasticity, and blood circulation. It's well known for its ability to strengthen and rejuvenate your strands and is an effective tool in reaching your hair length goals.
Spirulina – Spirulina is one of the most nutritionally dense food items in the world. It is loaded with proteins, vitamins, minerals, and antioxidants that can dramatically improve hair growth and thickness.
Shikakai extract – Shikakai is a scalp balancing cleanser that is rich in crucial vitamins. It gently removes dirt and excess oil while soothing your scalp and creating the perfect conditions for hair growth.
Green tea water – Millions of people have promoted green tea for its ability to cure seemingly any health or beauty concern. It's rich in crucial antioxidants and vitamins that are well documented for their ability to improve hair health.
Hibiscus extract – Hibiscus has many beneficial effects on your hair due to its conditioning, soothing, and strengthening nature. Studies show that hibiscus decreases hair loss and encourages healthy hair growth.
Pequi oil – This nourishing but lightweight oil locks in shine-enhancing hydration and makes your locks touchably soft. It's full of essential fatty acids that can restore life to brittle strands.
Wheat oil – Prose's gluten-free wheat oil contains naturally occurring phytoceramides, nourishing your scalp and encouraging cell renewal. It regenerates your scalp's protective barrier, reducing redness, dryness, and itchiness.
Rice bran oil – Rice bran oil repairs dry, damaged tresses. It cuts through frizz and will leave your hair feeling soft, manageable, and healthy. Rice bran oil can even prevent your hair from going gray prematurely!
Kale extract – Although kale is usually associated with a healthy diet, this nutritionally dense superfood is just as effective when used on your skin! It supports a healthy scalp by detoxifying and purifying your skin. Kale helps regulate sebum production and can soothe issues like dandruff and flakes.
CBD powder – CBD is full of amino acids, vitamins, and fatty acids that provide your hair and scalp with everything it needs for healthy hair growth and maintenance. CBD is so powerful that it can even reverse thinning or receding hair.
Maca root – Maca cleanses and stimulates your scalp thanks to its potent active compounds. It can contribute to healthy hair growth while balancing the hormones that encourage hair loss.
Kombucha tea – Made from fermented black tea, kombucha has taken the health world by storm due to its probiotic nature. It also acts as a mild antiseptic that helps reduce inflammation and microbial growth on your scalp. Like the tea it's made from, kombucha has also shown promise in reducing hair loss and protecting your follicles from damage.
Silk proteins – Silk proteins treat dry and damaged hair by repairing tiny holes in your cuticle. They make your strands more resilient, improve shine, and help your hair hold onto water.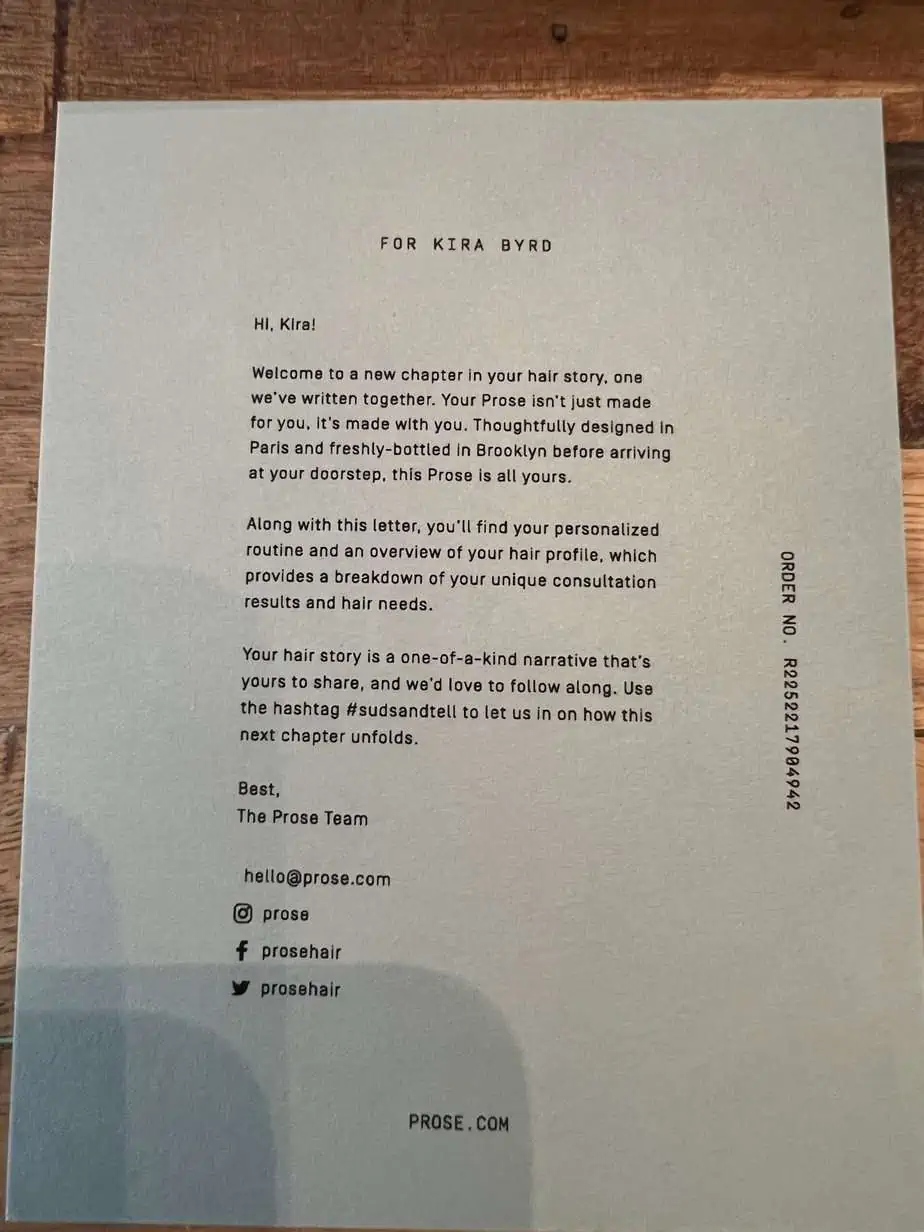 The Bad
Here are some of the questionable ingredients included in various Prose hair products. Keep in mind that while these ingredients are harmful to some, other users may find them perfectly safe.
You also have complete control over whether or not they are included in your unique formulation.
Fragrances – Although fragrances aren't inherently harmful, some people prefer to avoid them. Fragrances are a potential irritant and increase your risk of an allergic reaction. Luckily, you can select freelance free products during the questionnaire.
Essential oils – Like fragrances, high concentrations of essential oils can cause an allergic response or skin irritation. They are usually toxic in large amounts, and some essential oils show signs of endocrine disruption.
Urea – This common product additive extends a product's shelf life and can improve the moisturizing effects of other ingredients. However, urea is a potential irritant that can lead to contact dermatitis. It is also known for releasing the carcinogen formaldehyde. While it's considered safe in moderation, some people may want to avoid it altogether.
Sodium benzoate – Sodium benzoate is a naturally occurring preservative that serves as an alternative to parabens or sulfates. Although sodium benzoate is generally safe when applied topically, it can cause oxidative stress or an allergic reaction like itching or swelling in rare cases.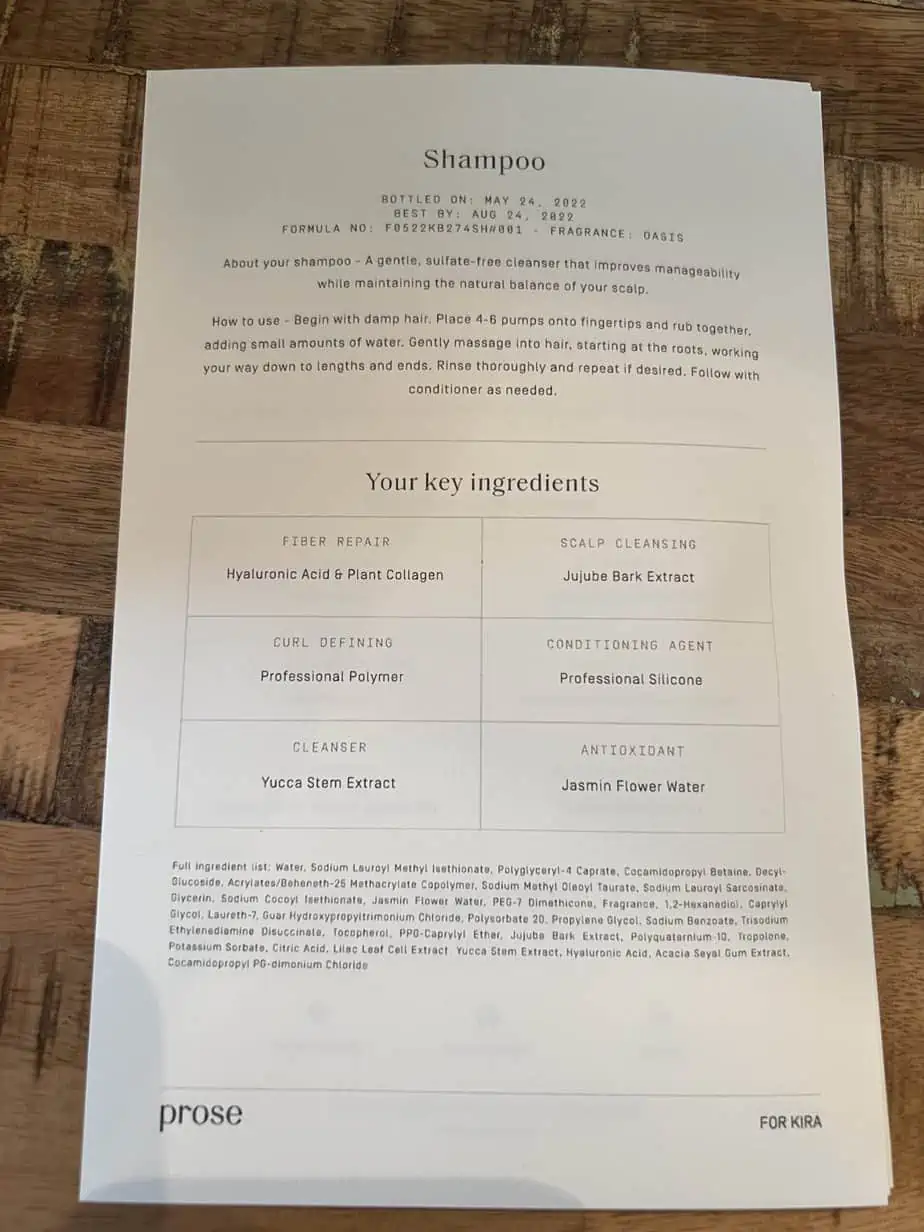 Does Prose Work for Curly Hair?
Prose is an excellent addition to any curly hair routine. Curly hair is naturally dry and fragile when compared to other hair types.
That is because the natural oils produced by your scalp aren't able to travel down the various bends and coils that make up your unique texture. As a result, the ends of the strands become brittle, and moisture has to be manually applied.
Luckily, Prose's products are ideal for handling curly hair's need for increased hydration. Their gentle cleansers eliminate dirt, oil, and product buildup without stripping your locks of crucial hydration.
Additionally, Prose also has various products that are loaded with moisturizing and strengthening ingredients.
They even feature a product that is specifically geared toward people with curly hair! The Custom Curl Cream defines your natural curls and waves while keeping your hair shiny and frizz-free.
They also make an excellent styling aid to make your twist-outs, Bantu knots, and braid-outs come out with plenty of gorgeous defined waves, coils, kinks, and curls.
Although your unique formula will vary, here are some of the ingredients that make this product work so well.
Pea extract
Acacia collagen
Caviar lime extract
Hyaluronic acid
Argan oil
Linseed extract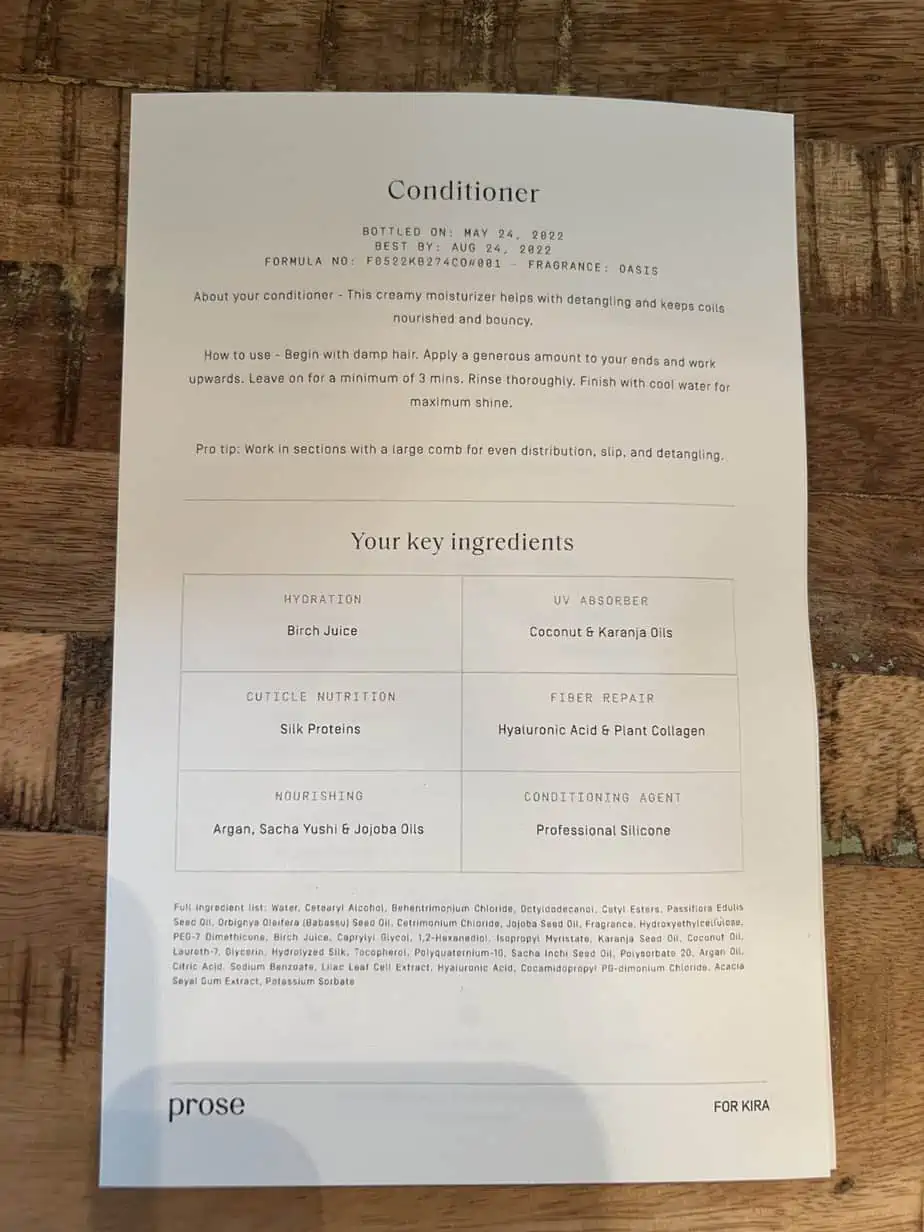 Does Prose Work for Straight Hair?
Prose hair products absolutely work for straight hair. They address a range of hair issues associated with straight hair, including greasiness, a lack of volume, and fine strands.
Their products can even regulate an oily scalp and help you stretch out the time between wash days. Some of the straight hair-approved ingredients you can choose from are:
Peppermint extract
Shikakai extract
Licorice extract
Jujube bark extract
Apple cider vinegar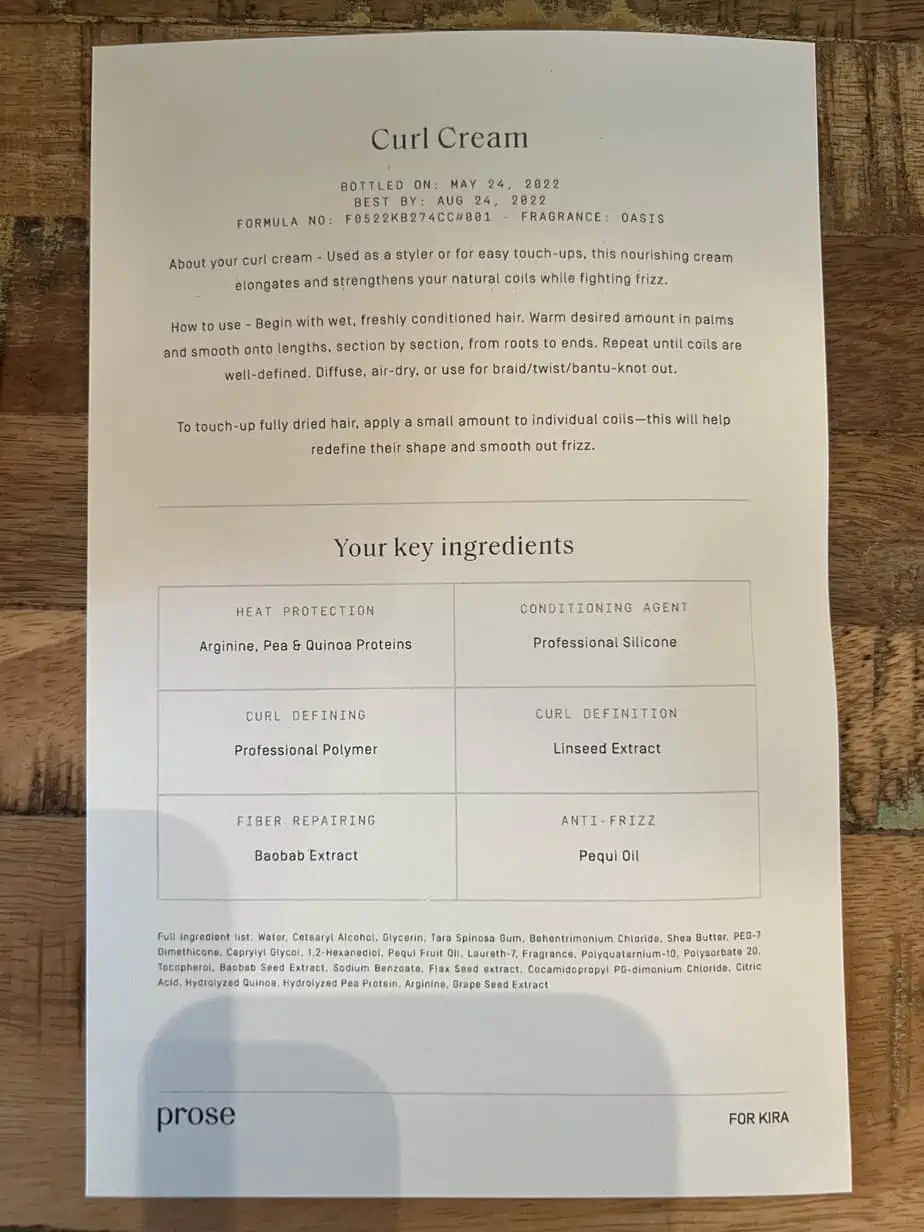 Is Prose Good for Hair Growth?
Prose products contain a powerful blend of hair-boosting natural ingredients that are clinically proven to improve hair growth and health.
While their strengthening and moisturizing products help you retain your length, the Custom Root Source Hair Supplements provide your body with all the materials it needs to support healthy hair growth.
It is a 2-step hair-boosting supplement that provides a holistic approach to hair growth.
The first step soothes and balances your scalp, creating perfect conditions for hair growth. The second capsule is full of ingredients that stimulate your hair bulbs and encourages them to become more active.
In addition to hair growth, the second capsule dramatically reduces hair loss.
That means your hair will grow longer and stronger, and it will be less likely to fall out. Both steps one and two only contain what your body needs – no synthetic fillers or dyes.
Another thing that makes Prose's supplements so effective is their ability to target your body's unique nutritional needs.
Keep in mind that your personalized supplement routine will vary, but here are some of the ingredients that contribute to Prose Custom Root Source Supplements' ability to create faster hair growth and less shedding:
Grape seed – Grape seed extract is a potent antioxidant and anti-inflammatory that targets and deactivates the hormone that tells a strand of hair when it's time to shed. That can help you surpass your body's natural hair length limits and create more growth than you thought possible.
Sesame seed extract – According to some hair experts, sesame seed extract is just as effective at reducing hair loss as prescription medication. Its anti-aging effects rejuvenate your follicles, which can prevent hair loss and encourage growth.
PureCatalyst™ – PureCatalyst™ is a proprietary blend of clinical ingredients that stimulate your follicles and help your hair flourish. It contains potent natural additives like millet and coriander oil.
Acerola extract – Acerola is another ingredient with a well-documented history of reducing hair loss. It has high concentrations of vitamins and antioxidants that protect your follicles against the damaging effects of free radicals. Acerola also encourages collagen production, leading to a healthier scalp.
Saffron extract – Known as the world's most expensive spice, saffron is surprisingly effective in reducing hair loss and purifying your scalp. Saffron also improves your scalp's blood circulation, making it an excellent addition to any skin or hair care product.
Turmeric extract – Turmeric's potent antioxidant and anti-inflammatory properties target scalp issues like psoriasis, dandruff, and even acne. It also contains a powerful polyphenol that inhibits hair loss and helps your hair reach new lengths.
As part of their efforts to be more environmentally sustainable, your first round of supplements is sent in a glass jar. Then, you'll receive the refills in biodegradable, compostable bags.
Just refill your first container and discard the refill packages. Prose's Custom Root Source Supplements allows you to prioritize both the health of your hair and the environment without compromising on either.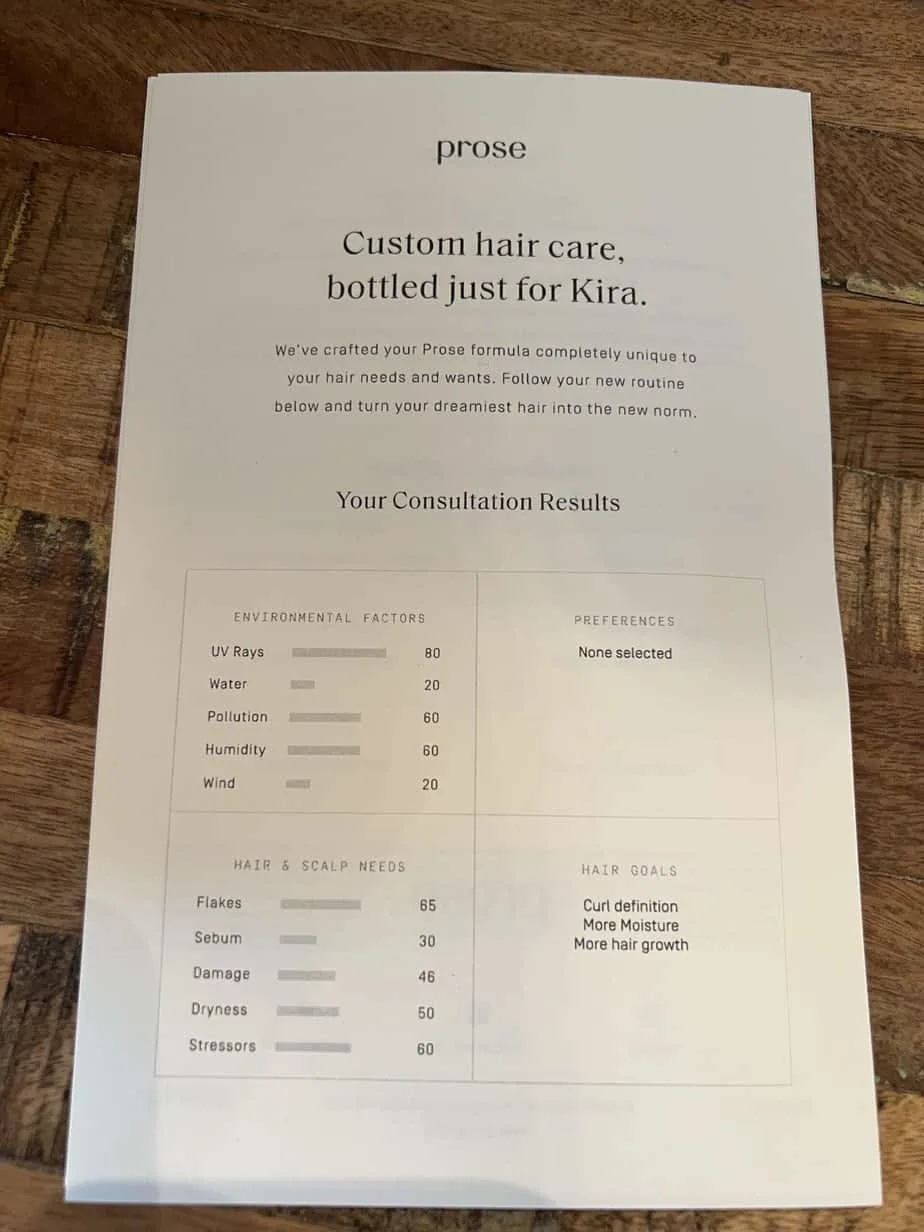 Does Prose Have Good Reviews?
When considering a new product, most people like to dive straight into the online reviews. It gives you insight into what real-life customers are saying about their experiences and can give you a preview of what a product is really like.
We know how invaluable customer insight is, so we'd like to look at what the reviews for Prose are like in this section.
Most of Prose's reviews are highly positive. Customers love how rich and nourishing the formulas are and the selection of custom scents.
They especially love the pre-shampoo mask, and many happy reviewers say that their hair didn't get as greasy in between washes as it usually did. They were able to wash their hair less often, and it flourished as a result.
Most of the negative reviews for Prose hair care revolve around the higher-than-average price tag. Even customers who love the formulas have to cancel their subscription because of how quickly the costs add up.
Other unfortunate users had a bad reaction to one or more ingredients and suffered from hair loss. Other reviews say that while Prose wasn't terrible, it didn't do as much for their locks as they would have preferred.
Everyone's hair is different, so products that work perfectly for some will be virtually unusable for others. It's important to note that even when a customer has a negative experience, Prose's customer service is responsive and willing to address the issue.
They typically offer to either reformulate your product to meet your needs better or issue a refund. Most customers have a pleasant interaction with Prose, even if the products aren't to their liking.
The Verdict: Does Prose Work?
With so many different ingredients to choose from, Prose's customized formulas can meet most people's hair care needs.
They have a comprehensive, actively growing selection of natural, ethically sourced ingredients that are all clinically proven to get results.
Even if one formulation doesn't work for you, just go back and adjust your answers to the initial quiz. Then, Prose will reformulate your product so it works the way you want it to.
Get Your Formula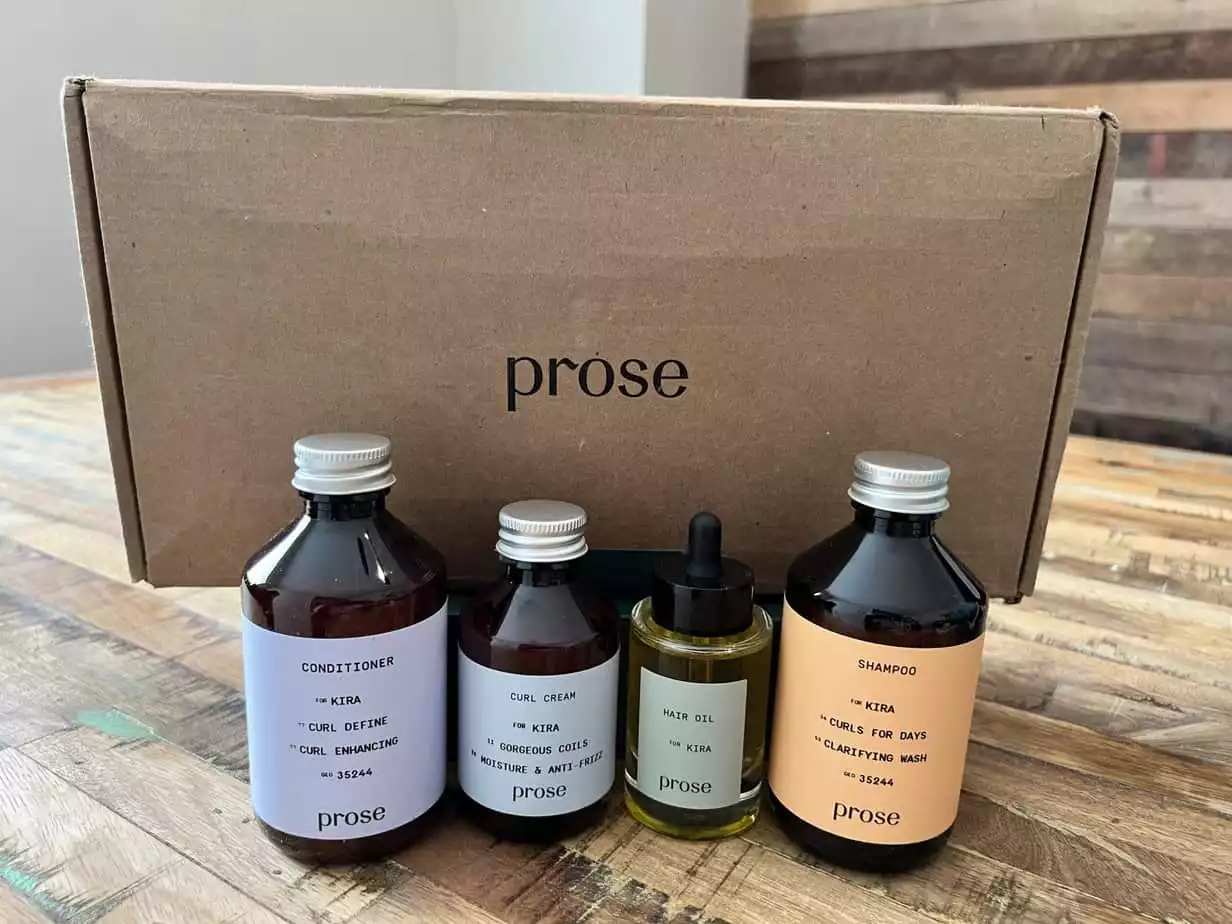 Use Prose to Transform Your Hair With Custom Care
Prose is transforming the way people think about hair care. Prose offers a fully personalized hair care experience, from shampoo to supplements. Prose uses a proprietary algorithm to analyze your hair and scalp and then creates a custom hair care routine just for you. Transform your hair with Prose today!
Check Price
Curl Centric may receive compensation if you make a purchase using this link, at no additional cost to you.
While Prose products are a bit pricier than competitors, the costs are on-par with other higher-end hair product brands.
When you look at the ingredients and ethical sustainability, Prose's products are well worth the price. It all depends on how much money you're willing to invest in your hair.
There is no doubt that Prose works well for many users, although there are bound to be people who don't like it. However, we think that Prose's high-quality, science-backed products are definitely worth trying.
So, there you have it! Prose is a high-end line of environmentally friendly products that are customized to meet your hair's specific needs.
Although the price tag may be higher than you're used to, they are more than equipped to help you reach your hair goals.
We hope this article has helped answer all of your questions about Prose and what they have to offer. Although they aren't perfect, Prose's products could be just the thing your tresses need to be great!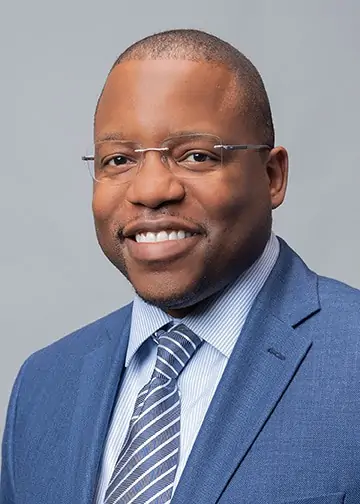 Kenneth Byrd holds a BS in Accounting and Management Information Systems and an MBA from the University of Alabama at Birmingham. With over 15 years of experience, Kenneth has been dedicated to hair care since 2008, when he co-founded Curl Centric® and Natural Hair Box alongside his wife. As a team, they promote healthy hair care practices through their comprehensive platform, Curl Centric. Curl Centric is a website operated by a husband and wife team that encourages healthy hair care. At Curl Centric, we aim to help our readers take control of their hair care journey and make good decisions about products, hairstyles, and maintenance techniques. We also have strict editorial integrity; here's an explanation of our editorial guidelines and how we make money.