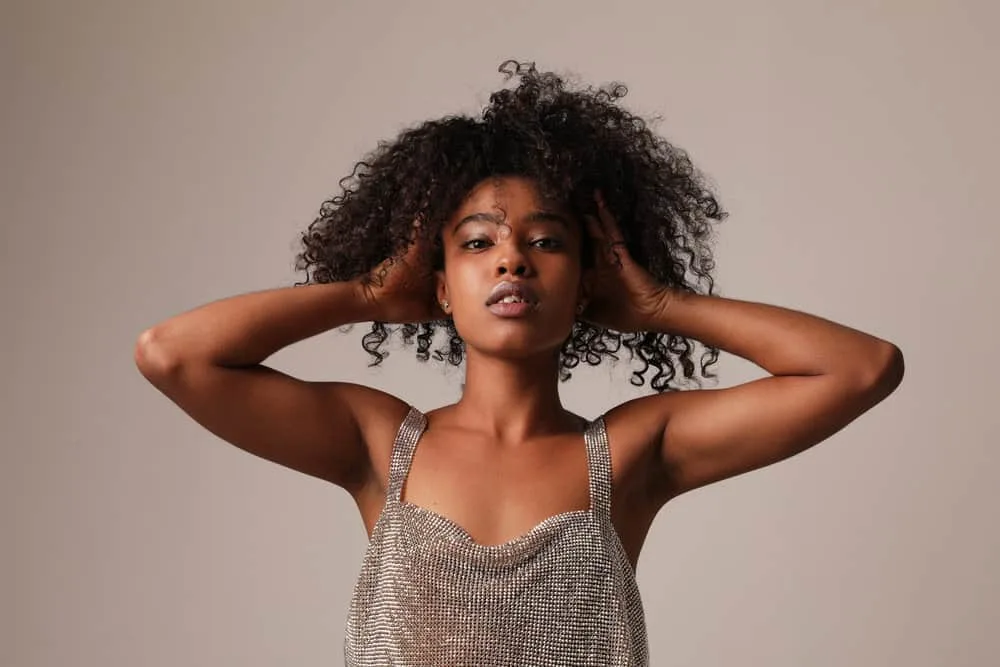 Over the last few years, Prose Hair has become wildly popular for its innovative hair care products and formula customization technology (e.g. customized shampoo).
The Prose line of personalized hair care products has helped thousands of people unlock the best version of their tresses with products tailored to their unique hair chemistry and routine.
Though very few question the quality of Prose products, many are in the dark when it comes to how much they cost. In this article, we'll walk you through the pricing for Prose's custom hair products and help you decide whether they're worth the money.
How Much Does Prose Hair Care Cost?
Cost is often the deciding factor for many people in the market for new hair products. In this section, we'll walk you through the prices of all the products Prose has to offer.
Later in the article, we'll tell you what you get for your money. Signing up for the subscription activates a 15% discount, so we'll include both the regular and reduced prices.
Get Your Formula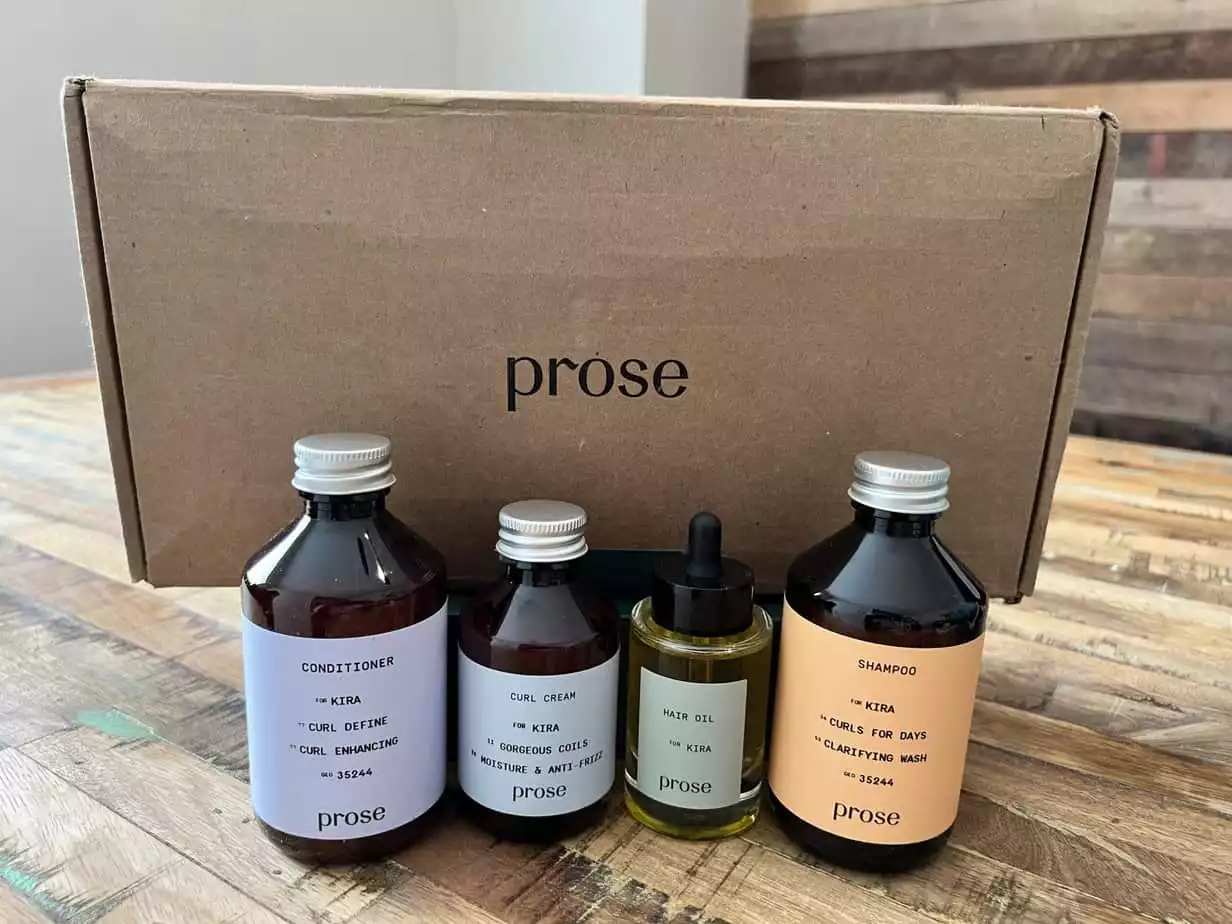 Use Prose to Transform Your Hair With Custom Care
Prose is transforming the way people think about hair care. Prose offers a fully personalized hair care experience, from shampoo to supplements. Prose uses a proprietary algorithm to analyze your hair and scalp and then creates a custom hair care routine just for you. Transform your hair with Prose today!
Check Price
Curl Centric may receive compensation if you make a purchase using this link, at no additional cost to you.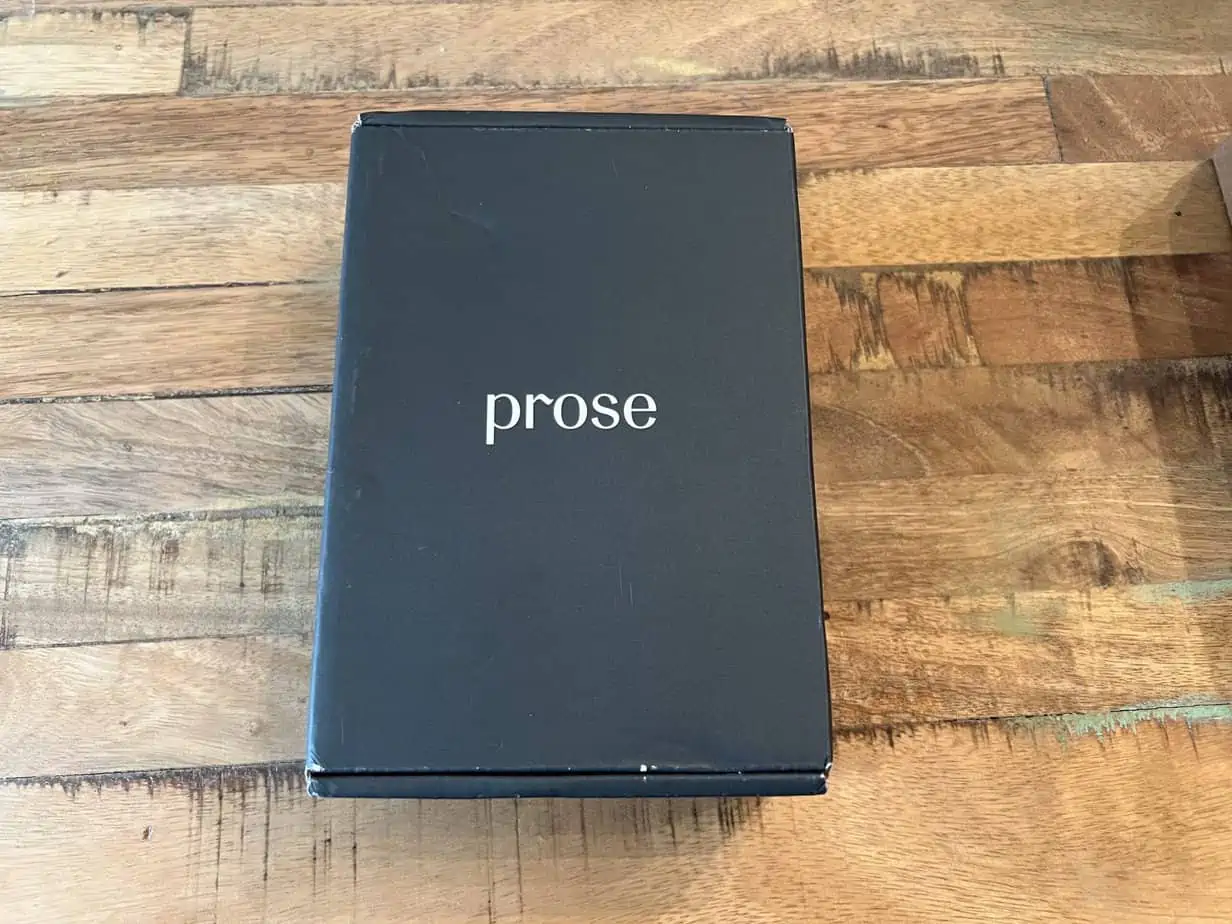 Root Source Hair Supplements (30-Day Supply)

Subscription price – $44.20
Buy once – $52.00

Shampoo (8.5 ounces)

Subscription price – $23.80
Buy once – $28.00

Conditioner (8.5 ounces)

Subscription price – $23.80
Buy once – $28.00

Leave-In Conditioner (5.1 ounces)

Subscription price – $22.10
Buy once – $26.00

Pre-Shampoo Scalp Mask (8.5 ounces)

Subscription price – $35.70
Buy once – $42.00

Pre-Shampoo Hair Mask (8.5 ounces)

Subscription price – $ 35.70
Buy once – $42.00

Hair Oil (1.7 ounces)

Subscription price – $40.80
Buy once – $48.00

Curl Cream (5.1 ounces)

Subscription price – $22.10
Buy once – $26.00

Dry Shampoo (8.5 ounces)

Subscription price – $22.10
Buy once – $26.00
Is Prose Hair Expensive?
Prose's prices are close to what you'll find in the higher-end hair care market. However, the costs might be higher than you're used to, especially if you buy your hair products at drugstores, grocery stores, or supercenters.
Although Prose is expensive, the prices are reasonable for what they provide.
If cost is a significant concern for you, take advantage of Prose's subscription service. In addition to a 15% discount off your total, you'll receive a free product after every tenth purchase.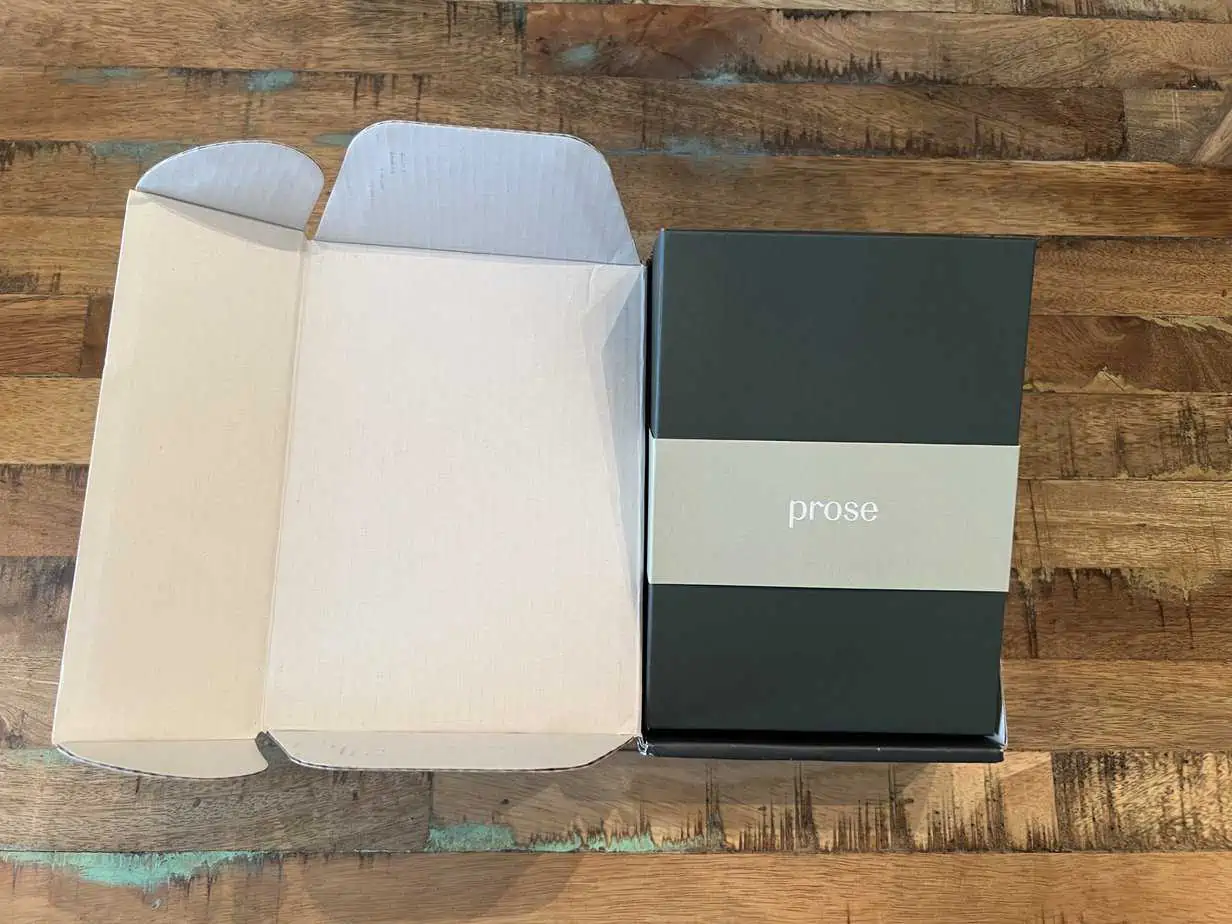 Prose Vs. Function of Beauty – Which Is More Expensive?
Prose and Function of Beauty are similar, but their prices differ. The prices vary depending on the product, but Function of Beauty is somewhat cheaper than Prose.
Although Prose's costs per individual item skew higher, they offer a 15% discount on your total when you sign up for a subscription. Function of Beauty gives you a 13% markdown on your first order, but future products will be full price.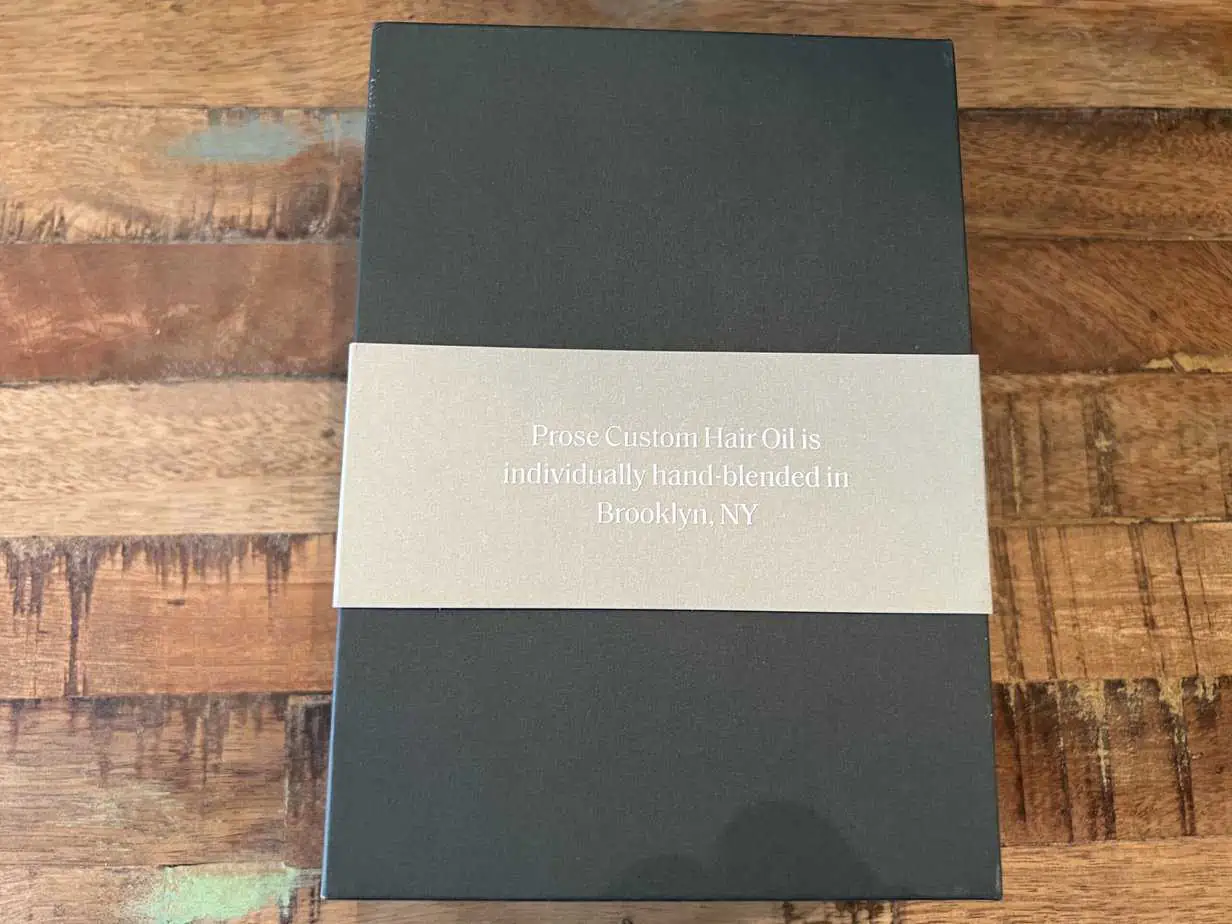 Are Prose and Function of Beauty the Same?
Both Prose and Function of Beauty offer personalized hair products that are created to address your hair's specific needs. However, there are differences between the two services that may influence your decision.
Prose approaches things scientifically, so their initial quiz is much more in-depth than Function of Beauty's. Prose's quiz also takes more factors into consideration when trying to figure out how to combat your hair's issues.
Additionally, Prose has a more extensive selection of hair products, scent options, and potential ingredients than Function of Beauty. Their ingredient database is also constantly expanding, so your Prose products become even more effective over time.
On the other hand, Function of Beauty offers a wider variety of product types (other than hair care) and has fun features like color and name customization.
In addition to hair care items, Function of Beauty carries both body and facial products. Like your hair, your skin will benefit from having a team of scientists figure out what it needs most.
They also offer products in 8 oz and 16 oz containers, which is convenient for anyone who likes to stock up or goes through products quickly.
You get more hair product options with Prose, but you'll spend slightly less per product with Function of Beauty.
When it comes to the basics, both Prose and Function of Beauty feature excellent customer service, personalized products mailed straight to your door, and high-quality ingredients.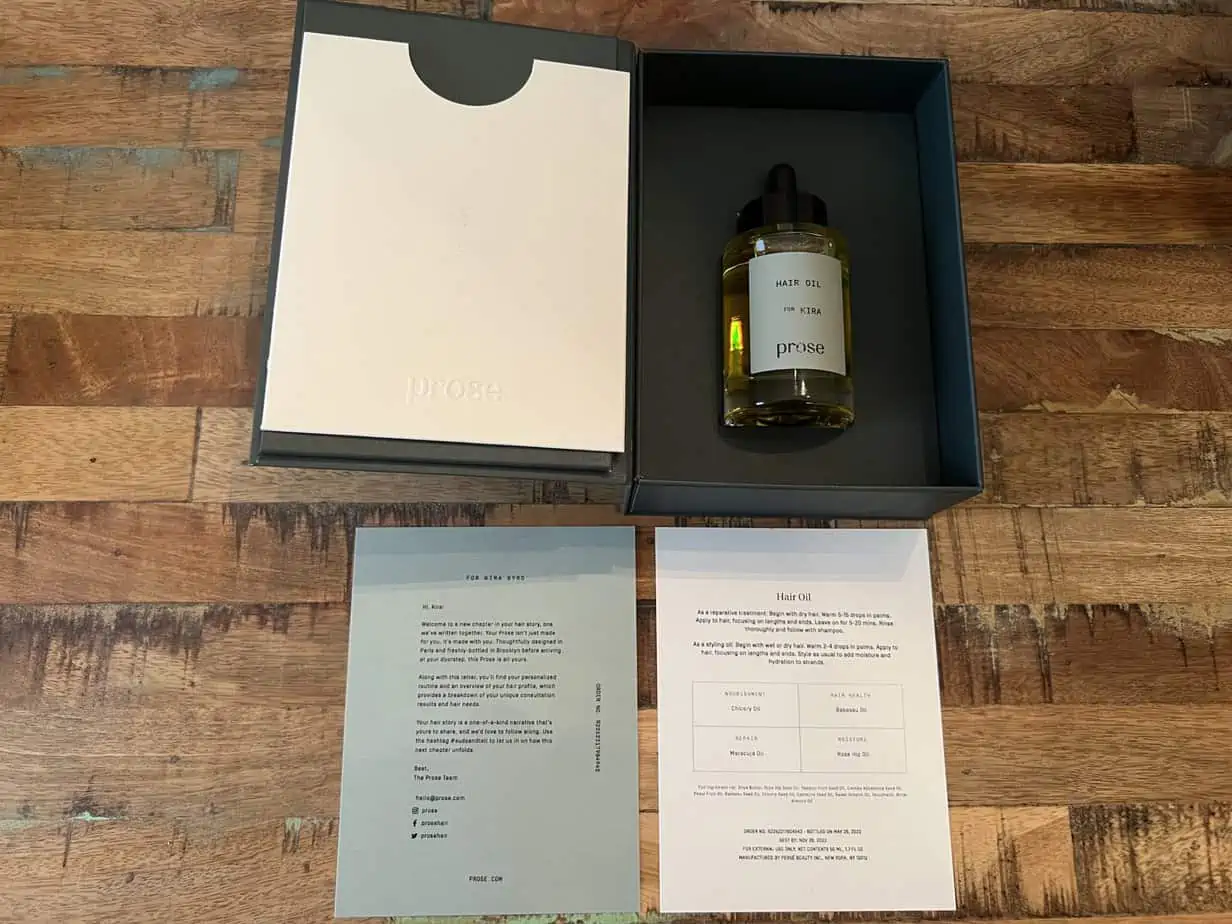 How Much Does Function of Beauty Cost?
Now that you know that Function of Beauty is slightly more affordable than Prose, you're probably wondering exactly how much everything costs. They offer multiple sizes of some products, so we've included the prices of both.
Shampoo and conditioner

8 oz – $29.99
16 oz – $49.99

Co-wash

8 oz – $19.99
16 oz – $29.99

Purple shampoo

8 oz – $29.99
16 oz – $49.99

Leave-in conditioner
Hair mask
Hair serum
Body wash and body lotion

8 oz – $19.99
16 oz – $29.99

Cleanser
Skin serum
Moisturizer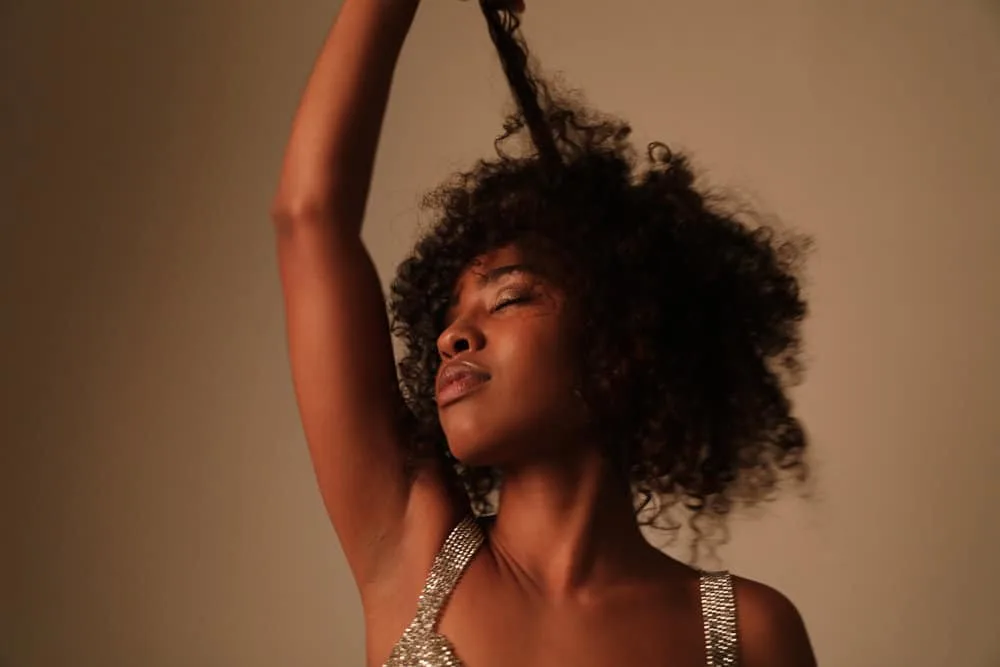 Should You Invest in Prose Products?
While Prose is pricey, the products are undoubtedly worth it. Before you buy a Prose product, you'll participate in a detailed 30-question quiz that helps narrow down what your hair needs help with most.
Prose breaks the information down at each step, so you know why they're asking the question and how they pick the ingredients they do.
Their formulas contain natural, ethically sourced materials that nourish your strands, and the entire brand is committed to environmental sustainability. Even though Prose is more expensive, your purchase benefits your hair and the planet.
While Prose won't work for everyone who tries it, we think it's definitely worth investing in. Their natural ingredients are high quality and backed by science, and you can't beat the level of detail in their customization process.
You can target whichever hair issues you want to while treating your strands with some of the best quality ingredients available.
Prose also has excellent customer service, so even if you don't like the product you end up with, they'll rework the formula or issue you a refund.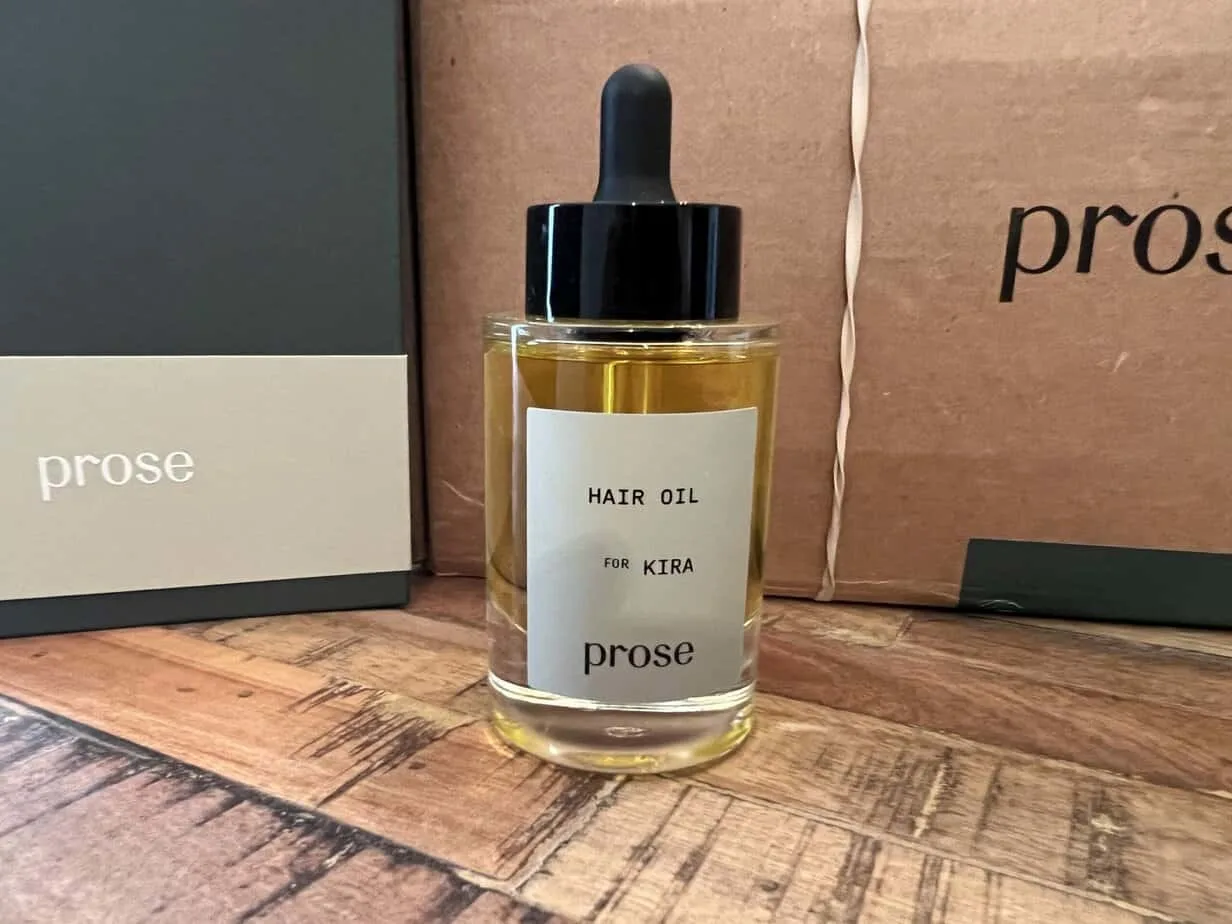 Prose Hair Reviews
Still unsure about whether or not Prose is worth the price? When deciding on a new product, customer reviews give you valuable insight into how well a product works.
The Good
Although everyone's experience varies, a lot of Prose customers rave about how good their hair feels after using their products. They also state that shipping is fast and reliable, and Prose's customer service team is always willing to address their concerns.
Many users love the luxurious formulas and manage to cut back on the number of products they use. Their hair is softer, longer, and doesn't get greasy as quickly.
The Bad
Even though many of the reviews are positive, some customers weren't so happy with their purchases. The most common complaint is that Prose is too expensive to use regularly, especially for people with long or thick hair.
Unhappy reviewers also don't like the limited selection of products available and say that the formulas they received didn't meet their expectations. Some users had terrible reactions to one or more ingredients and noticed much more shedding than usual.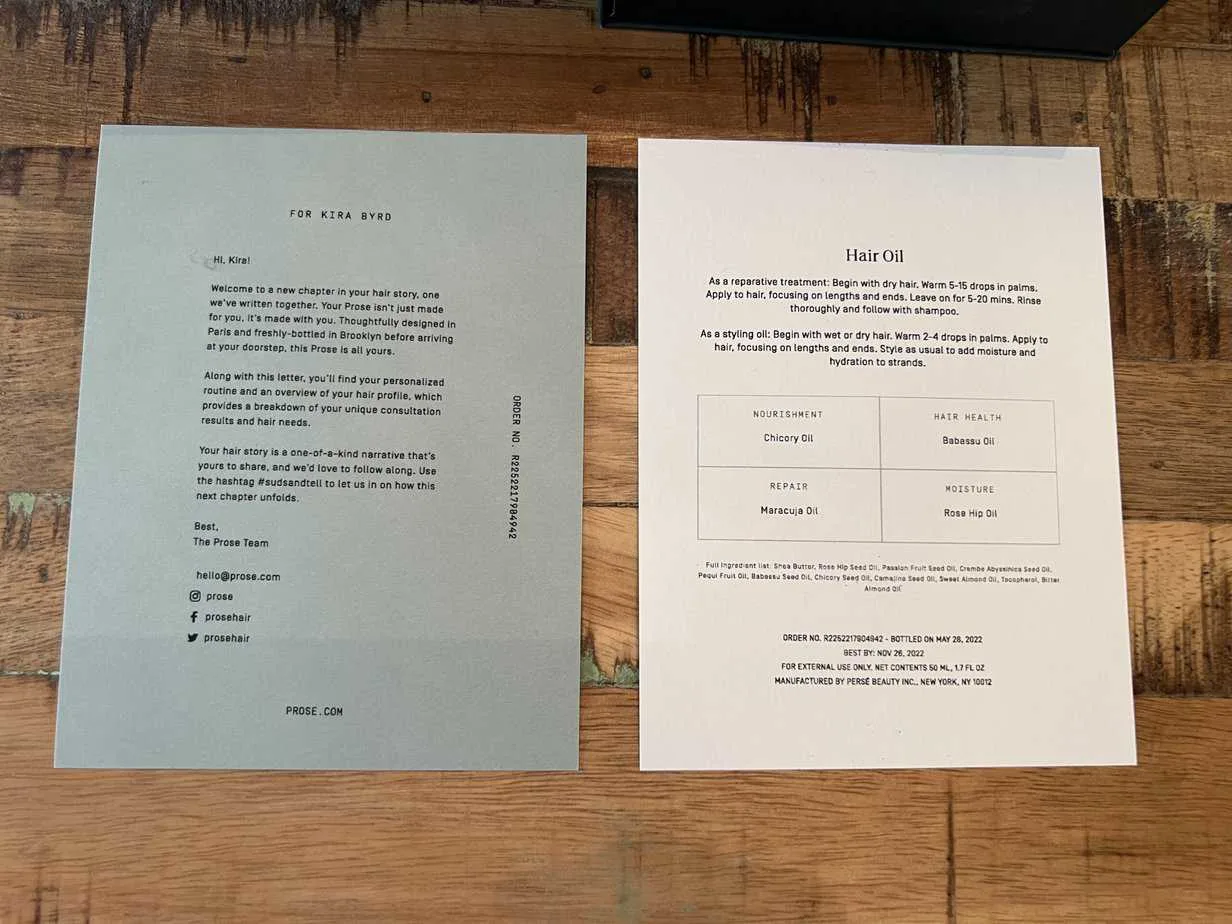 Although it's on the pricier side, we think Prose hair products are well worth the cost.
They are high quality, environmentally friendly, and packed with all the nourishment your strands need. We hope this article has given you all the information you were looking for and helped you figure out if you want to give Prose a shot.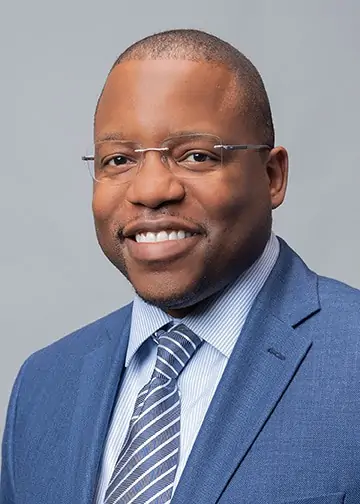 Kenneth Byrd holds a BS in Accounting and Management Information Systems and an MBA from the University of Alabama at Birmingham. With over 15 years of experience, Kenneth has been dedicated to hair care since 2008, when he co-founded Curl Centric® and Natural Hair Box alongside his wife. As a team, they promote healthy hair care practices through their comprehensive platform, Curl Centric. Curl Centric is a website operated by a husband and wife team that encourages healthy hair care. At Curl Centric, we aim to help our readers take control of their hair care journey and make good decisions about products, hairstyles, and maintenance techniques. We also have strict editorial integrity; here's an explanation of our editorial guidelines and how we make money.