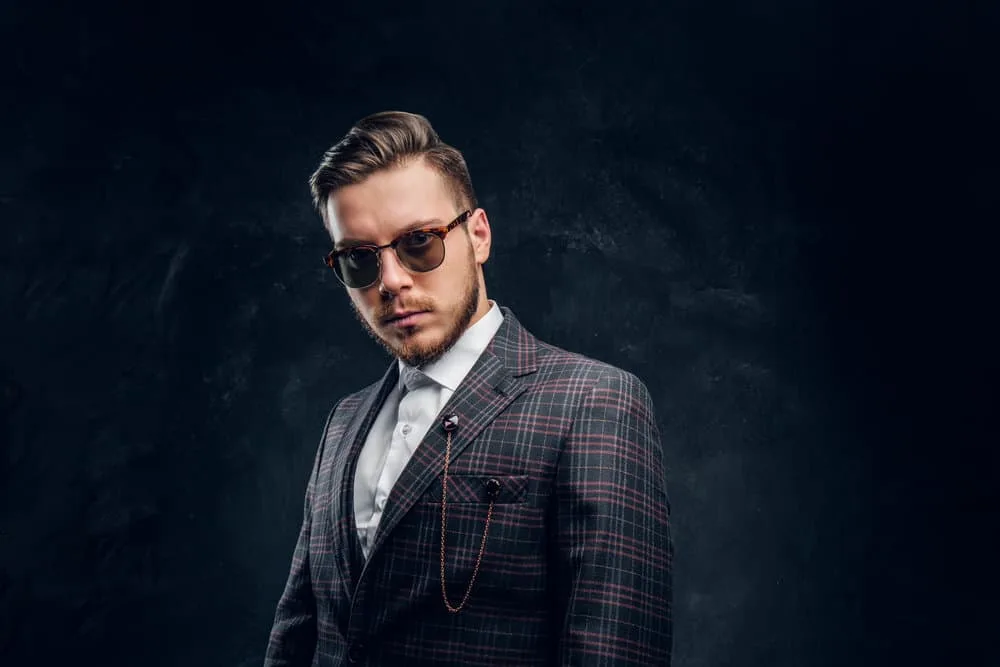 The Peaky Blinders series is a favorite amongst crime buffs and drama lovers everywhere. The exploits of the Shelby family are what draw watchers in, but no one can ignore their eccentric haircuts.
Whether you're a general movie buff or a die-hard Peaky Blinders fan, this article is for you. In it, we'll explore the haircuts that pop up in the series and tell you how to recreate them on your own or with the help of a barber. Let's get right into it!
What Makes Peaky Blinders Haircuts Different?
Most Peaky Blinders characters rock a similar haircut – the undercut. It's a haircut that has considerable length on the top and little to none on the sides or in the back. The cut is incredibly striking and sure to demand attention.
The Peaky Blinders undercuts are particularly disconnected, meaning that there's very little transition between the crown hair and the hair on the sides and in the back. This gives the cuts a really aggressive quality that lends an edge to the characters in the series.
Though most Peaky Blinders characters have an undercut, it doesn't mean that their cuts aren't unique. The execution of the top portion of the cut can completely change its look and vibe.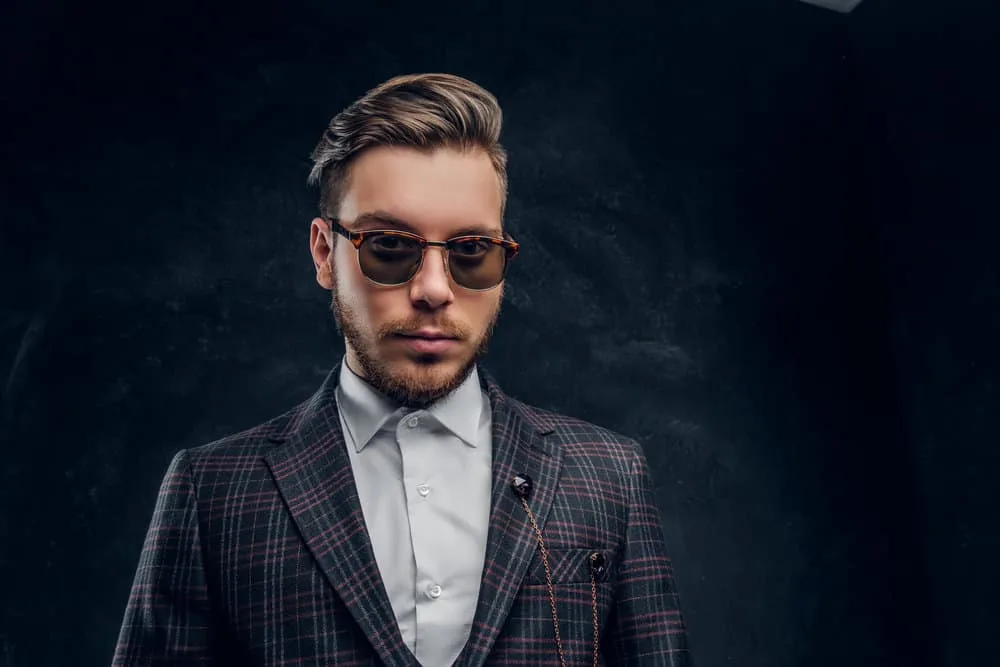 Top Peaky Blinders Haircuts & How to Get Them
With that understanding, it's time to look at some Peaky Blinders characters and dissect their cuts. Keep reading as we reveal the most popular haircuts from the series and let you in on how they were created. We'll also give you some tips on how to recreate the cut.
Thomas Shelby's Signature Undercut
It only makes sense to start with the main character of the series, crime boss Tommy Shelby. His signature cut is nothing short of iconic. It's made up of a very short undercut with a lot of length and texture in the crown.
The hair in the crown is on the longer side, which allows for ample styling opportunities. In the case of Thomas Shelby, the top portion of the cut is styled into side-swept bangs.
By the looks of it, the style was finished off with a shine spray to give the strands more of a grungy appearance.
Should You Try Thomas Shelby's Style?
Thomas Shelby's style is not for everyone, but who knows? It could be the ideal style for you! His undercut is best for those who have long, angular faces. The style puts defined jawlines on full blast.
In addition to that, it's important to consider your everyday life and the aura you want to exude. For instance, if you're more of a casual guy who tends to wear t-shirts and shorts most of the time, this cut may be too out-there for your wardrobe.
On the other hand, if you're more of a professional character and you err more toward a formal wardrobe than a relaxed one, this cut will work perfectly for you as is.
Since the haircut retains a considerable amount of length at the top, you'll have to put in a few minutes of your time each day for styling. And if you're not used to styling your own hair, you'll need to experiment to discover your ideal styling routine.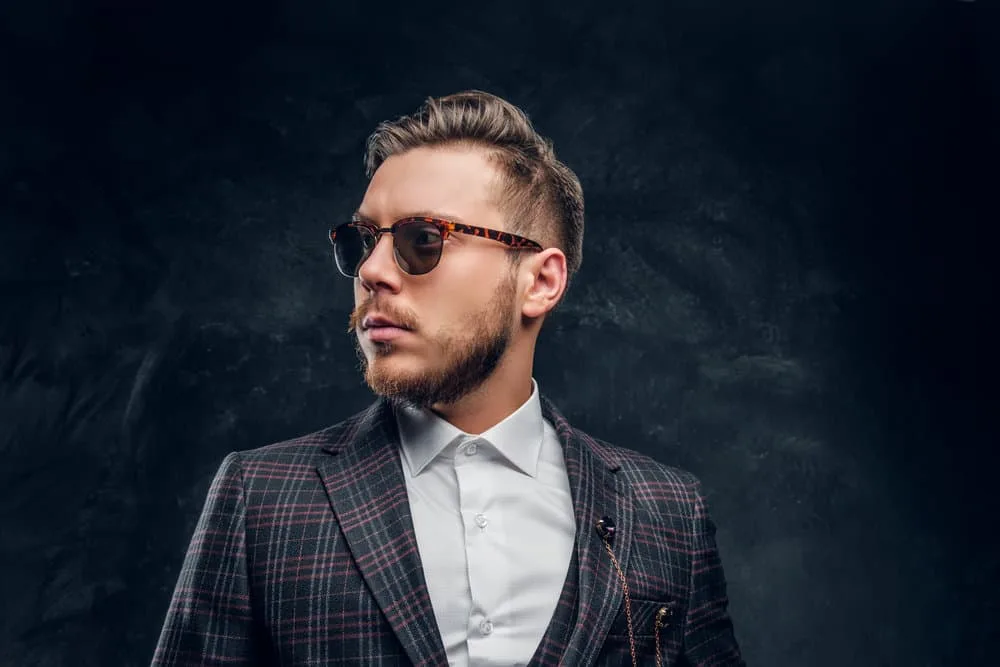 How to Get Thomas Shelby's Cut
To get Tommy's look at your local barbershop, it's best to show your barber a photo of it. Doing so will give your barber a very clear picture of what you're looking for. But if you don't have one available, you're still in luck. Just as for a close undercut with a longer crop to play with.
For most people, this cut may be a little too "extra." If that's the case for you, you can still rock the look – but with one modification. Ask your barber for a fade to soften things up a bit.
Thomas Shelby haircut - tutorial by SANJA KARASMAN
Here's a video showing how a professional executes this cut.
John Shelby's Low Profile Side Part Undercut
John Shelby is one of the most easily recognizable characters from Peaky Blinders – and it's partly because of his super short undercut. It's clean-shaven everywhere except in the crown, where it's left little more than an inch long.
The look also features a side part. The hair is combed backward away from the part diagonally. Sometimes, the cut is slicked down for an even sleeker aesthetic.
Should You Try John Shelby's Cut?
John Shelby's cut is every bit as eccentric as Thomas Shelby's. And it's all in the heavy contrast between the hair at the top and near-baldness on the sides. The look is all about sharp lines and sleekness and is the perfect cut for a guy who wants to look debonnaire.
And as a bonus, the cut is extremely low maintenance. It'll stay put most of the time and won't require much, if any, daily styling.
If all of this appeals to you, this cut may just be your jam.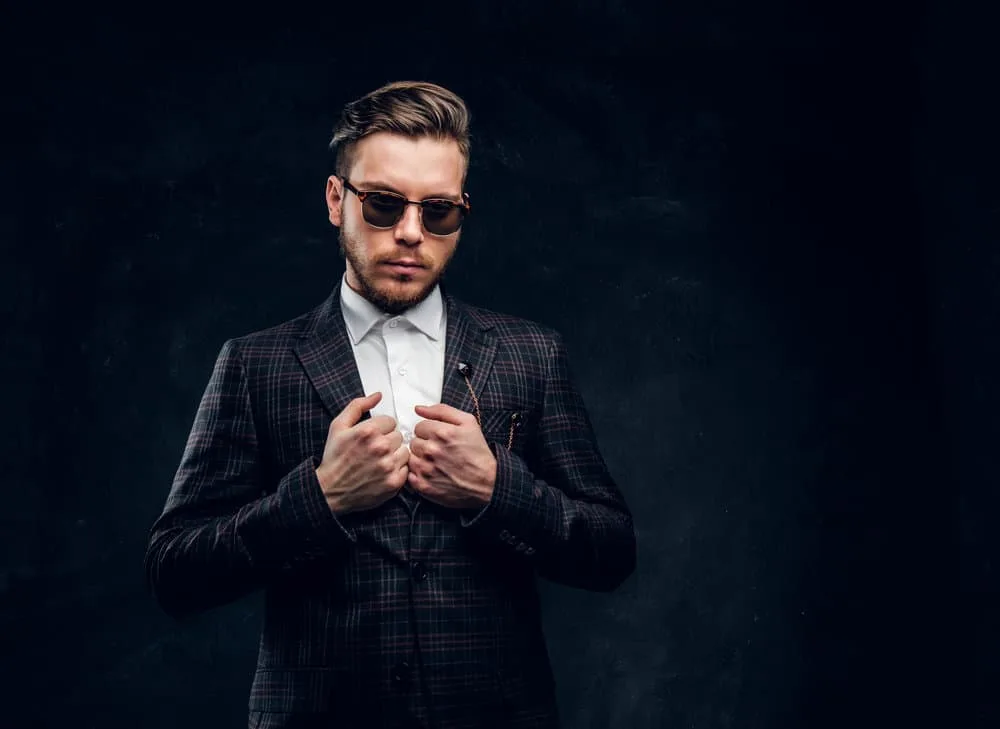 How to Ask for John Shelby's Cut
When you go to the barber, ideally, you'll have a photo of John Shelby's cut to show to the barber. But if you don't, you can simply ask for an undercut with just a little length at the top – enough to part. It'll likely be around an inch in length. And if you want to make the look a little more wearable, you can do so by requesting a high fade.
Como fazer o corte do John Shelby do Peaky Blinders - Qod Barber Shop
Watch this video tutorial to find out what to expect.
Arthur Shelby's Slick Undercut
Arthur Shelby has one of the most drastic haircuts on Peaky Blinders. The hair on the sides and back is buzzed really short, and the hair at the top is several inches long.
Adding to the drama is how the hair is slicked back without a hair out of place. His hairstyle has the same volatile aura as his persona on the show.
Should You Try Arthur Shelby's Haircut?
Arthur Shelby's cut is only for the boldest men out there. When you walk into the room with this cut, you'll turn all heads in the room. If you want to have that effect while you're out and about, then this haircut may be the one for you.
But, just like the rest of the Peaky Blinders cuts, there's a certain type of guy that this cut will complement the most. Those with long, oval faces will find that the cut complements their face shape the most.
This doesn't mean that those with other face shapes shouldn't try the look. But if you try the look and hate it, you can play around with the hair at the top. Combing it to the side or adding even more height to it can slenderize your face or visibly shrink a high forehead.
Another thing to consider is styling time. This haircut leaves a lot of hair out at the top. And it'll go haywire if you don't style it often. So, before you decide on this cut, ask yourself if you're willing to invest time in the styling process.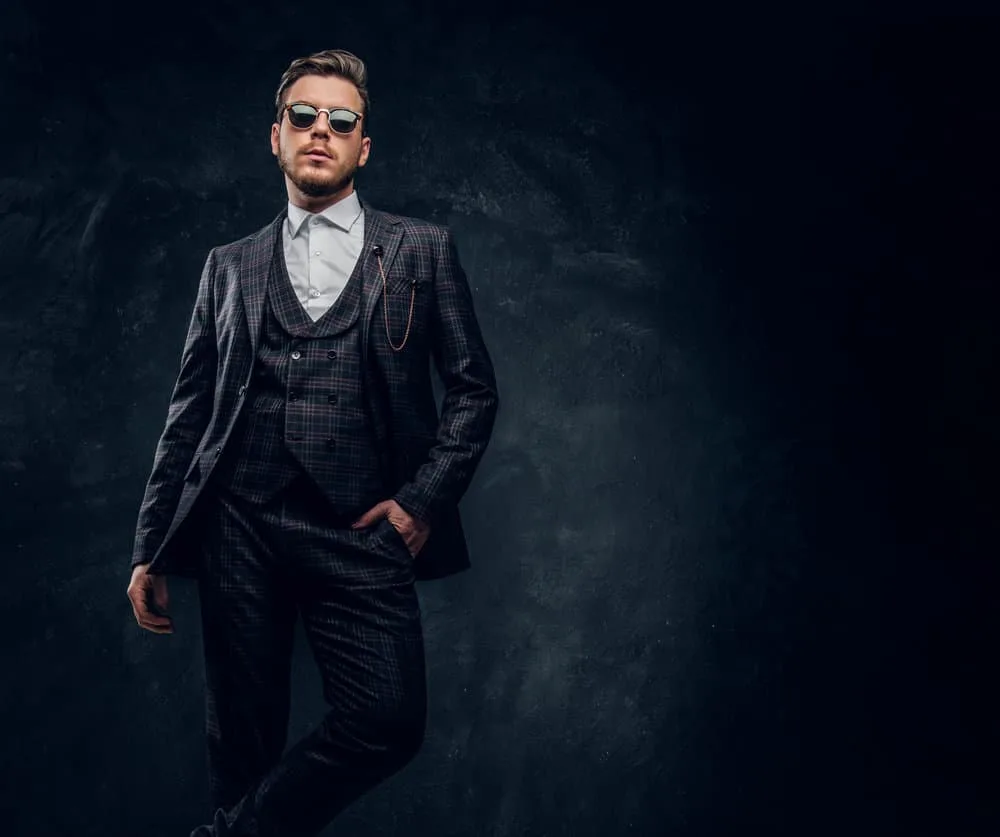 How to Ask for the Arthur Shelby Cut
If you've decided that the Arthur Shelby cut is the one for you, that's great! When you go to the barbershop for your Arthur Shelby cut, you'll ask for an undercut with a slick back. A good picture of the cut will help to ensure that the barber can visualize the exact cut that you want.
For a little extra money, you can ask your barber to style your cut.
They'll work a gel or pomade into your strands and slick them back with a brush. Depending on your hair type, your stylist may use a round brush and blow dryer to direct your hair backward.
If you want your hair to turn out exactly like Arthur's, ensure that the barber leaves some light volume at the top – Arthur's hair isn't totally slicked down.
Arthur Shelby Peaky Blinders Haircut
Check out this video to see a barber bring Arthur Shelby's cut to life.
Michael Gray's Sleek Side Part with Taper
Michael Gray's hairstyle is a classic look that'll complement virtually every guy's face and wardrobe. It's also much more wearable than some of the cuts on this list. It's got a deep side part and some noticeable length in the crown.
The main difference between this cut and the previous ones is that it's not a super drastic undercut. The sides are tapered, so there's no stark contrasting line between the crown and the rest of the head. As with many men's haircuts, this cut has quite a bit of volume at the top – almost reminiscent of a pompadour.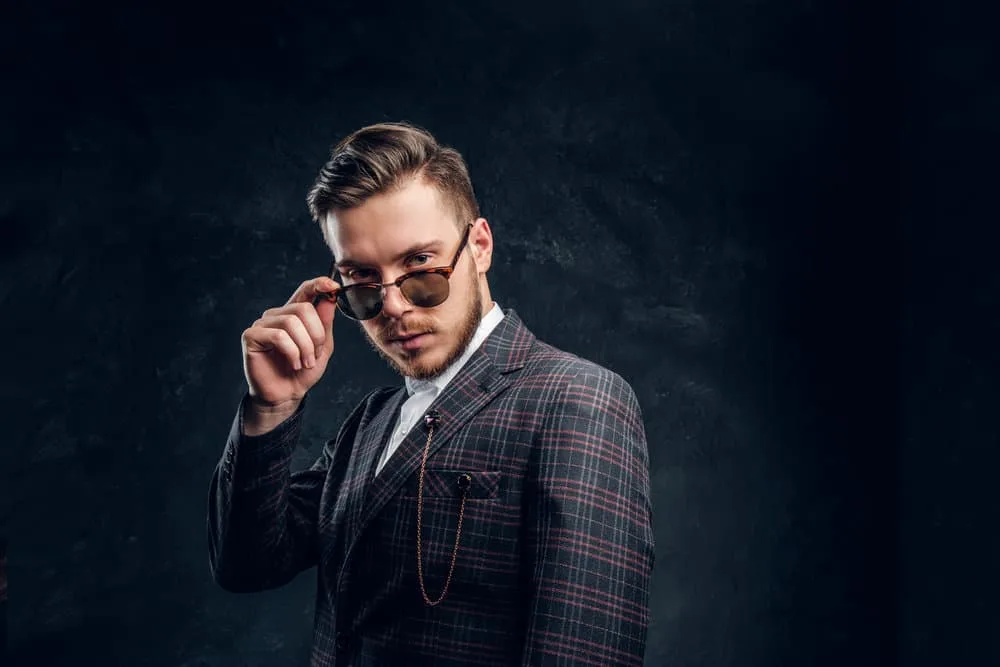 Should You Try Michael Gray's Cut?
Michael Gray's cut will appeal to some for its wearability and classic appeal. It won't make you stick out like a sore thumb should you wear it out and about. It's also pretty short in general, so there won't be a whole lot of styling required on a daily basis.
You'll simply need to comb your hair away from your part and rake holding spray or gel through your strands as needed. For those who want to demand stares, Michael Gray's haircut may not be out-there enough.
How to Ask for Michael Gray's Cut
Michael Gray's cut is much more popular in the U.S. than some of the other cuts on this list. All you need to ask for is a tapered cut with a side part. The transition between the crown of your head and the sides and back should be subtle. Again, bring a photo with you to ensure that you and your barber are on the same page.
Michael Gray Peaky Blinders Haircut | Classic Wavy Hairstyle
This video shows how a professional does the Michael Gray cut.
Are the Haircuts in Peaky Blinders Authentic?
Peaky Blinders haircuts are as historically accurate as you can get. Back in the early 20th century, British men in the working class used to wear their hair in styles similar to the undercut.
So, no, these haircuts aren't just for dramatic effect – they are true to the time. And that's part of the appeal of the series itself. The actors' hairstyles, wardrobe, makeup, etc. all transport us back to Birmingham, England.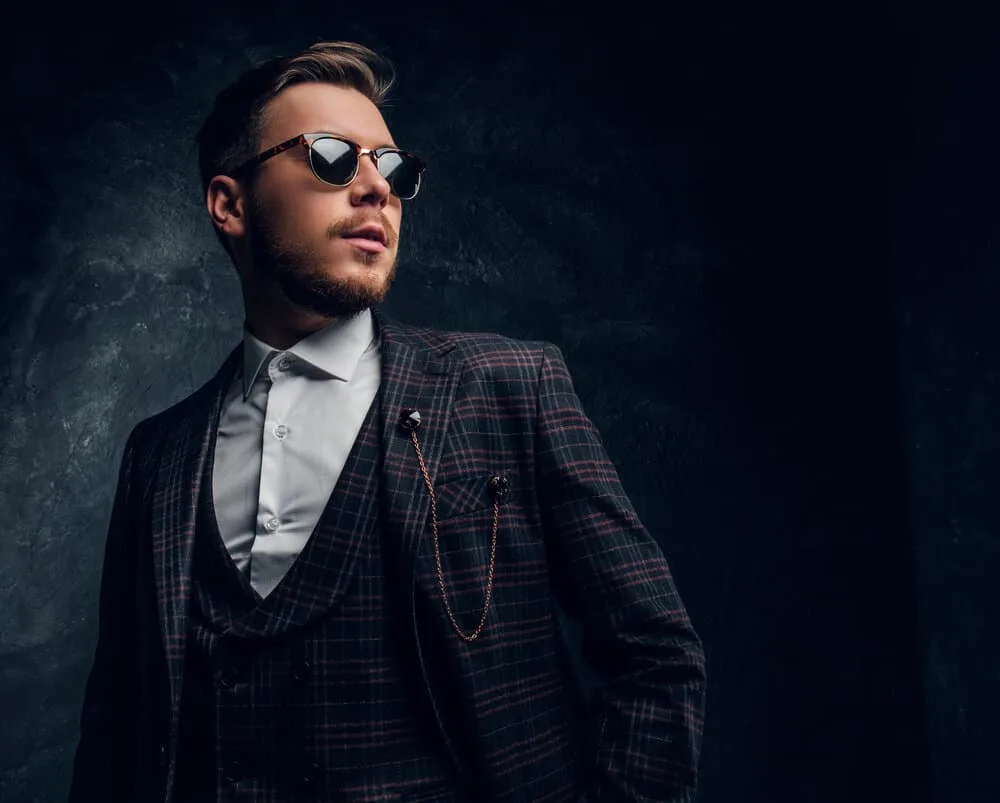 Why Did Street Gang Members Wear Their Hair Cropped So Short?
You now know the origins of the Peaky Blinders haircuts. But inquisitive minds will want to know the "why" of it all. Why did street gang members wear undercuts? The answer is very practical. Longer hairstyles proved to be a liability in a street fight.
Long hair can get in your face and make it difficult to see and track your enemy. But that's not all; your enemy can use your hair as a weapon against you by pulling or ripping it out. Gangsters at that time would normally avoid these risks.
In addition, lice was a big problem at the time, and it was more often seen in those with longer hair. And, as you might be able to imagine, shorter hair is easier to clean and style. Shorter hairstyles were ideal for that reason as well.
Should You Do Your Peaky Blinders Haircut on Your Own?
In the interest of saving money and being independent, some would rather forego the barbershop in favor of doing their own haircuts. If that sounds like you, you'll be glad to know that you can do your Peaky Blinders cut at home.
The cuts without a fade will be the easiest ones to execute, so if you're not used to doing your own hair at home, we suggest choosing a simple cut.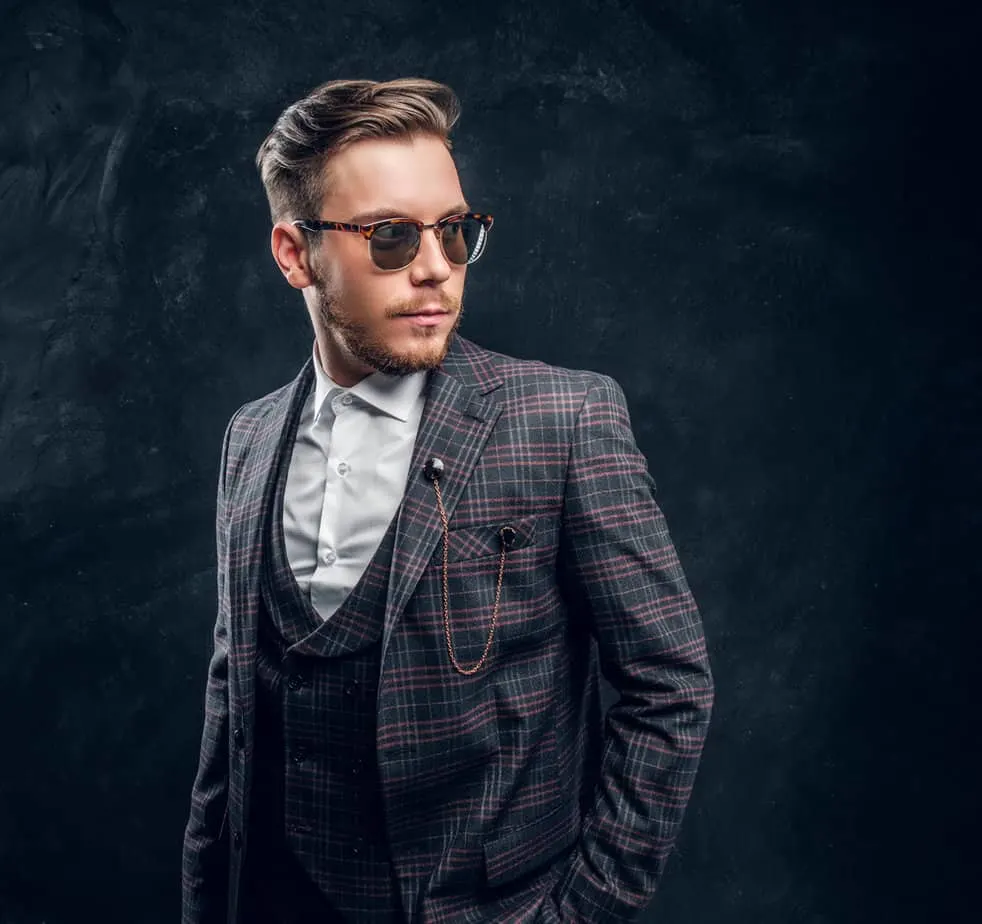 Do Your Research
When you're doing your hair at home, it's essential to do as much research as you can on how to do your chosen haircut on your own hair. That means you should watch lots of YouTube videos before you get started. And when you begin the cutting process, have a video playing for quick reference.
Cillian Murphy Peaky Blinders Style Haircut
Get the Right Tools
It's not enough to know how to do a hairstyle. You need the right tools to get you the results you're after. For most of the cuts, you'll need some hair-cutting shears, hair clippers, pomade, a brush, and a comb.
You may need other materials depending on the specific haircut you choose. So, when you find an instructional hair video that you connect with, pay attention to the tools they use to achieve the style.
Keep Your Expectations in Check
Before you go anywhere near a pair of scissors or clippers, set your expectations at a reasonable level. If you're a beginner and you haven't cut your own hair before, you can't expect your cut to turn out like a professional barber's creation would.
Even if you've done your own hair before, things still may not turn out exactly as you planned. You have to be okay with the fact that the cut may not end up perfect.
That way, if things do go off the rails at any point, you won't be overcome with frustration or make careless mistakes after mentally giving up.
Reach out to a Professional
Reaching out to a professional is probably the last thing you want to do when you're DIYing a haircut. But if, at any point, you feel like you just don't know what you're doing, it may be a good idea to seek the help of a barber or stylist in your area.
They may ask you to come into their shop for a consultation, but there are some professionals that do phone consultations. These could come in handy should you get stuck at any point during the cutting or styling process.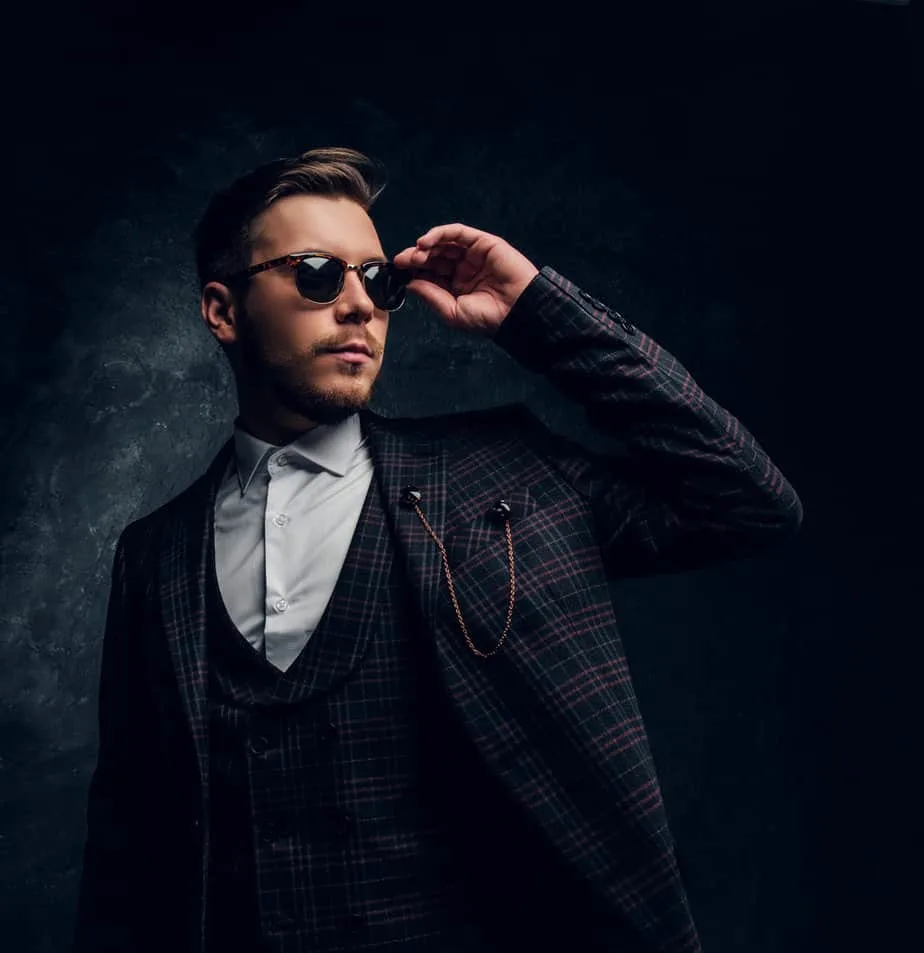 Pros and Cons of Peaky Blinders Haircuts
Peaky Blinders has garnered a massive following after its first episode aired in 2013, and the hype is tangible. But that doesn't mean that everyone should jump on the bandwagon and rock one of the characters' cuts.
Here are some pros and cons to keep in mind:
Pros
Most of the looks are peculiar and eye-catching.
The cuts are historically significant.
Some of the cuts are so simple that you can do them at home.
Cons
For some professional men, the cuts may be considered unprofessional and even offputting, considering the context of the series.
Some people's faces won't mesh well with stark undercuts like the ones that appear in Peaky Blinders.
Do the pros outweigh the cons? You'll have to be the judge.
Can People with Curls Get Peaky Blinders Haircuts?
For people without naturally straight or wavy hair, it can be hard to imagine Peaky Blinders haircuts working for you. But what if we told you that people with curls, kinks, and coils can get the look?
Just know that if you have curls and you want the cut to look just like it did in the series, you've got to change your natural hair texture.
You can either straighten your hair temporarily or go the more permanent route with a relaxer. If you only want to try a Peaky Blinders haircut for a little while, you can straighten your curly hair with a flat iron.
Be sure to use a heat protectant beforehand.
For longer-term straightening, consider a relaxer. But before you do, you should know that relaxers permanently change your hair texture.
You won't see any evidence of your old texture until it begins to grow in at the roots. And, of course, there's damage involved with both excessive heat and relaxers, so you'll have to be okay with that risk.
So, there you have it – all you need to know about Peaky Blinders haircuts. We hope that you found all the information you need to recreate your favorite styles from the series. We wish you the best of luck!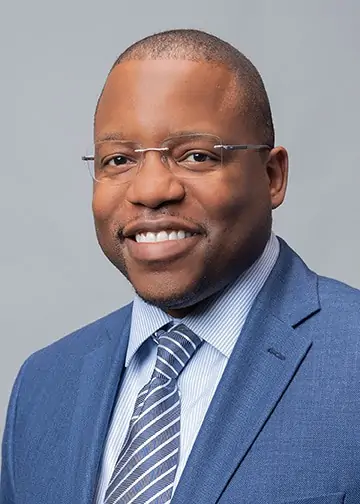 Kenneth Byrd holds a BS in Accounting and Management Information Systems and an MBA from the University of Alabama at Birmingham. With over 15 years of experience, Kenneth has been dedicated to hair care since 2008, when he co-founded Curl Centric® and Natural Hair Box alongside his wife. As a team, they promote healthy hair care practices through their comprehensive platform, Curl Centric. Curl Centric is a website operated by a husband and wife team that encourages healthy hair care. At Curl Centric, we aim to help our readers take control of their hair care journey and make good decisions about products, hairstyles, and maintenance techniques. We also have strict editorial integrity; here's an explanation of our editorial guidelines and how we make money.