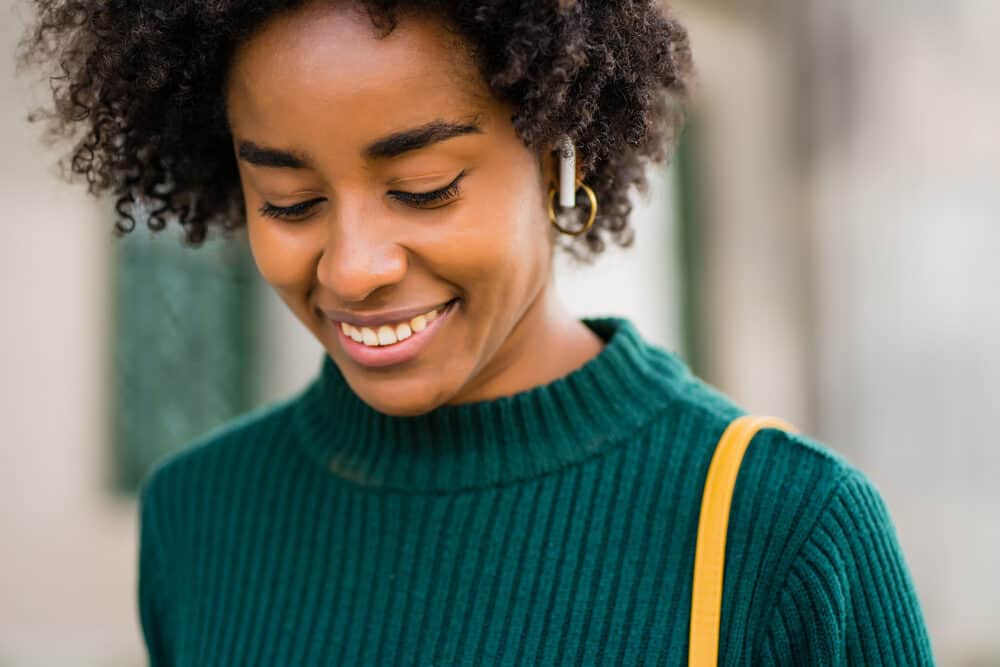 Castor oil is a thick sealing oil that really packs a punch for dry natural strands. Some women also use it to make their hair thicker and encourage hair growth even though there is very little scientific evidence to support this usage.
But castor oil should be used in small quantities and it doesn't work for all hair types and routines. Whether you've realized that castor oil doesn't work for your hair or you used way too much oil, you need to get it out fast. Thankfully, we can help.
How To Get Castor Oil Out Of Hair in 10 Easy Methods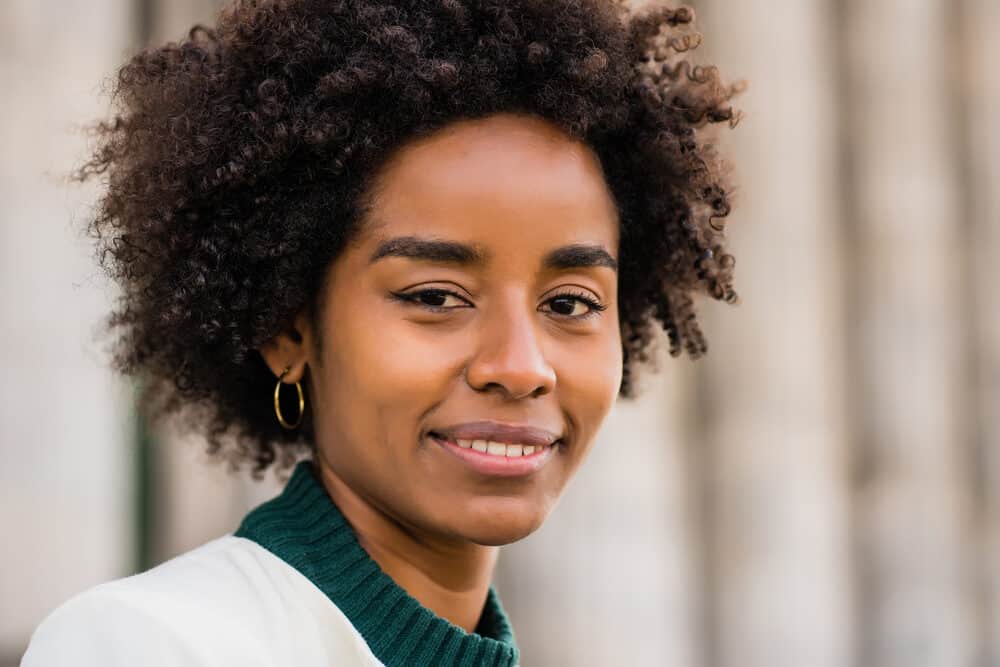 Read on to learn how to get castor oil out of hair with 10 easy methods.
Method 1: Warm Water to Remove Excess Oil
The first and easiest method of removing castor oil from hair is to use warm water! Sound too easy? Let us explain. Warm water opens up your hair cuticles (the outermost layer of your hair) and releases any grime or oil within your strands.
So, the next time you're in the shower and want to remove some of that oil, give your hair a quick warm rinse and gently massage your scalp. The hotter the water is, the more effective this method will be.
I personally enjoy a hot shower, but don't use scalding hot water. Otherwise, you could end up drying your hair out or burning your scalp (or with an irritated scalp).
Method 2: Conditioner (or Co-Wash)
Another way to remove castor oil from the hair is to use some conditioner. Apply your favorite conditioner to your damp hair and leave it on for about 3-5 minutes.
Then, rinse it out with warm water. As you're rinsing, the oil will be rinsed away along with the conditioner, leaving your hair less oily but still moisturized.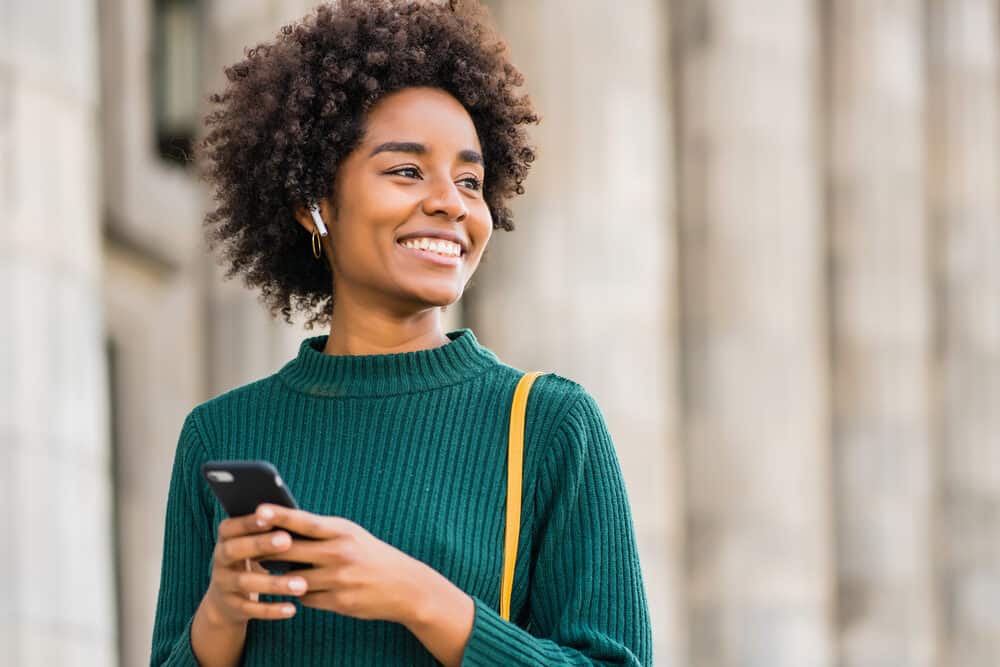 Method 3: Apple Cider Vinegar Rinse
If neither of the previous methods did the job just right, it might be time to resort to using an apple cider vinegar rinse.
Apple cider vinegar is a naturally acidic liquid that removes excess oils like a dream. It draws out any of the body's–and the hair's–unwanted substances, and that makes it a perfect clarifier.
Another thing that's great about Apple cider vinegar is that it's more stripping than water and conditioner, but less drying than shampoo.
To do an apple cider vinegar rinse, you should follow the below steps:
Dilute the ACV with water. When diluting, a 1:6 apple cider vinegar to water ratio is best. Transfer the liquid into a spray bottle.
Spray the mixture onto your hair, focusing on where the castor oil is.
After spraying the rinse on your hair, wrap your hair up in a plastic bag for 15-30 minutes.
Rinse thoroughly.
Method 4: Shampoo
Shampoos contain strong surfactants targeted towards removing dirt, along with moisture, from your hair. That means that many shampoos can be drying to your curls.
However, because castor oil is one of the thickest, stickiest hair oils in existence, shampoo may be necessary to completely remove it.
Luckily, the thickness of the castor oil will act as a buffer between the shampoo and your hair. So, it likely won't strip all of the natural moisture from your strands.
So, in this special case, it's okay to use a clarifying shampoo or a sulfate-based shampoo. Sometimes you have to pull out the big guns.
To remove castor oil with shampoo, this is what you should do:
Apply shampoo to your damp hair.
Lather your hair up and rinse.
Repeat if needed.
You may need to shampoo a few times to get rid of the oil especially if you're using a regular shampoo. But check your hair after each wash to ensure that it doesn't end up brittle and crispy.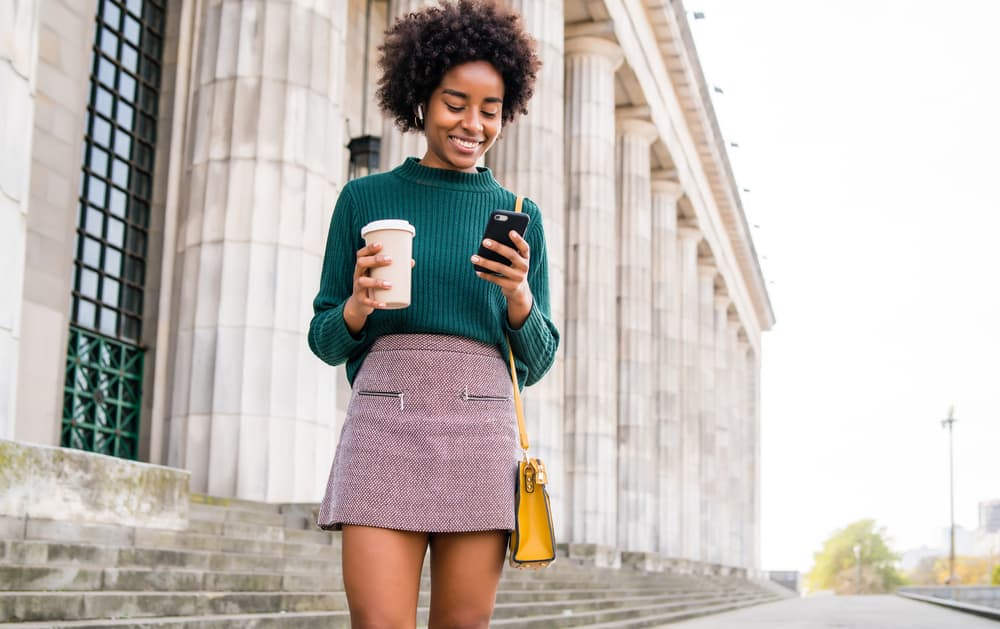 Method 5: Blow Dry
Have you ever seen smoke coming from someone's hair while they're blow-drying it? It doesn't necessarily mean that their hair is frying.
It's the blow-dryer's heat evaporating the remaining water from their hair. If none of the previous methods work for you, follow these steps to blow-dry the oil away:
Make sure that your hair is damp before blow-drying.
Take small sections of your hair and apply a thin coat of heat protectant.
Use a blow-dryer with a concentrator nozzle and direct it towards your hair. If you don't have a concentrator nozzle, hold the blow-dryer about an inch away from your hair.
Once the hair is dry, stop blow-drying.
You may see smoke coming from your hair, but there's no need to worry about heat damage if you've used a heat protectant. The good news is that, after this method, you'll have a fresh, non-oily blowout!
Method 6: Dry Shampoo
Dry shampoo may be the hair savior you need! It is formulated to absorb oils on contact, leaving your hair oil-free. All you need to do is apply dry shampoo to your dry hair, run your fingers or a comb through it, and go. This works best if the castor oil is mainly on your roots.
Method 7: Baking Soda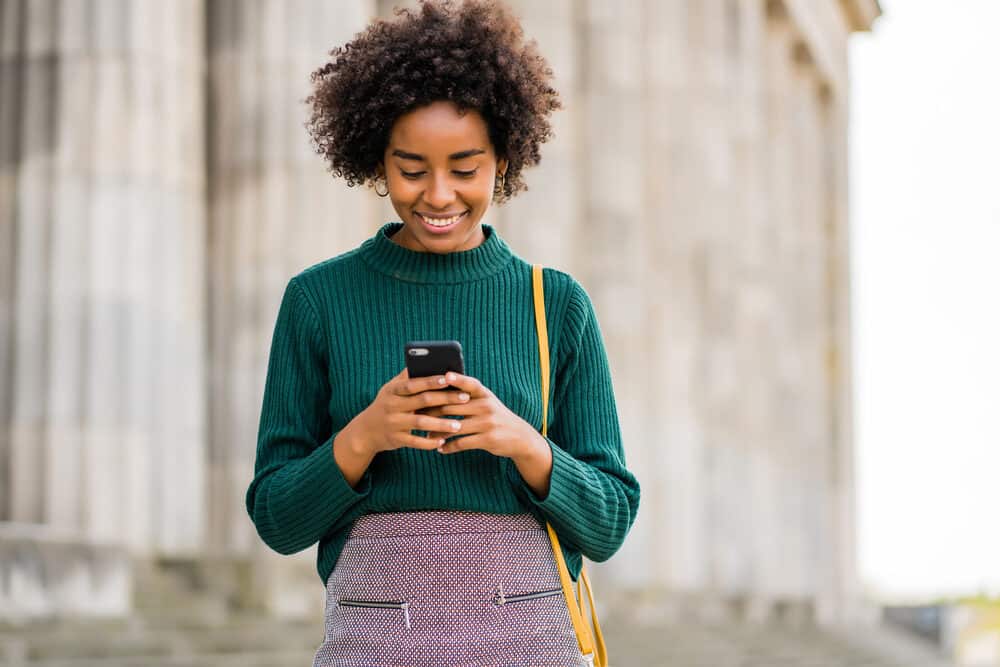 Baking soda absorbs any oils in its path. But you've got to use it in a very particular way for the best results.
Here's how to remove castor oil with baking soda:
In a bowl, mix baking soda and water until they form a pasty consistency.
Apply thoroughly throughout your hair, avoiding your scalp.
Leave the mixture on for no longer than 20 minutes.
Rinse it out.
Baking soda can dry out the hair, so be sure to follow up with a deep conditioner.
Method 8: Aloe Vera and Lemon Juice
By concocting a 1:2:1 ratio of aloe vera, shampoo, and lemon juice, you can create the perfect mixture to get rid of hair oils without drying out your hair.
Make enough of the mixture to use as a shampoo.
Apply the mixture to the length of your hair and let it sit for about 20 minutes.
Rinse it out.
The aloe vera is what makes this concoction a great remedy to rid your hair of castor oil. It does its job without making your hair feel dry.
If anything, the aloe vera injects moisture back into your hair, lessening the stripping effects of the shampoo and lemon juice.
Method 9: Rosemary and Mint
Another way to remove castor oil from your hair is to do a rosemary and mint water rinse. Both rosemary and mint have clarifying effects and help to remove excess oil from your hair, leaving it looking and smelling good.
After using the rosemary and mint water, you'll find that your hair has a natural shine to it.
Here's how to make and use your rosemary and mint water:
Boil about 2 cups of water.
Add a 2-inch rosemary sprig and 1 tbsp of mint leaves to the water. Alternatively, you can add a few drops of rosemary and mint oil.
Let the water mixture cool down, remove the sprig and leaves, and then apply the water to your hair. Massage it into your scalp, and let it sit for 5-10 minutes.
Rinse it out, and you'll be good to go!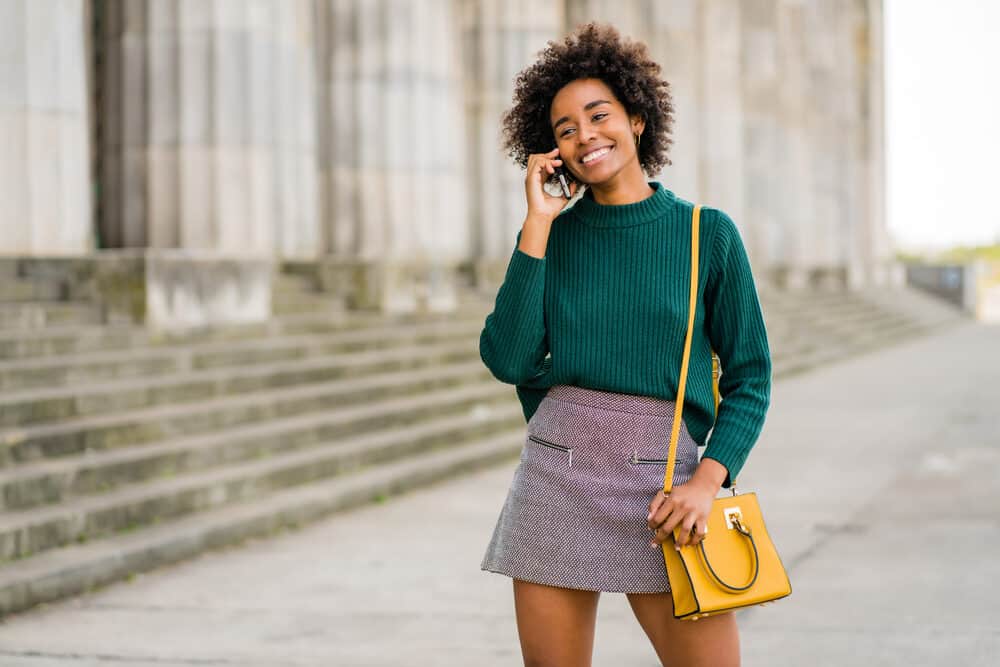 Method 10: Eggs
Eggs are also a great castor oil removal remedy. However, we recommend using this method as a last resort because eggs can contaminate surfaces and develop an off-putting smell. However, this process is quite simple.
Crack one egg in a bowl and mix it with about 2 tbsp of cool water.
Mix the solution until everything is a single consistency.
Apply to your hair and let it sit for 5-10 minutes.
Rinse it out (preferably in your kitchen sink) with cool water.
And that should do the trick!
Now you know 10 effective ways to remove castor oil from your hair. Feel free to try multiple methods to see which one works best for you. Soon enough, you'll have castor oil-free hair!