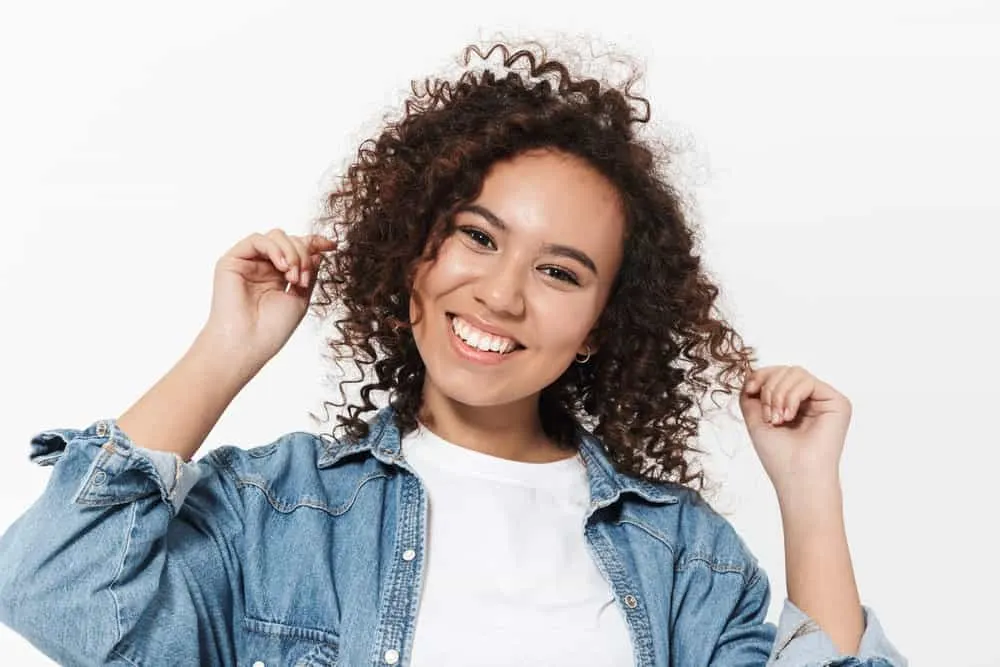 Proper layering is key to achieving the look you want, whether you're going for depth, dimension, or texture. But too much of a good thing can leave you with hair that's difficult to style and manage. Layers can make your hair look thin and stringy if you're not careful.
How to Get Rid of Layers in Hair: Step-by-Step Guide
If you're not happy with your layered haircut, there are a few things you can do to get rid of your layers and start fresh. In this blog post, we'll share how to get rid of layers in hair at home or with the help of a stylist using our DIY step-by-step guide. Let's get right into it!
Do a DIY One-Length Cut
One Length Haircut Tutorial - MIG Training
This method is by far the most popular when it comes to getting rid of layers. All you need is a pair of sharp hair shears and about 15 minutes.
Start by washing, conditioning, and detangling your hair.
If you normally wear your hair curly, style it how you normally do – products and all. Diffuse your strands or allow them to air-dry. If you usually wear your hair straight, go through the normal straightening process and then comb your hair downward.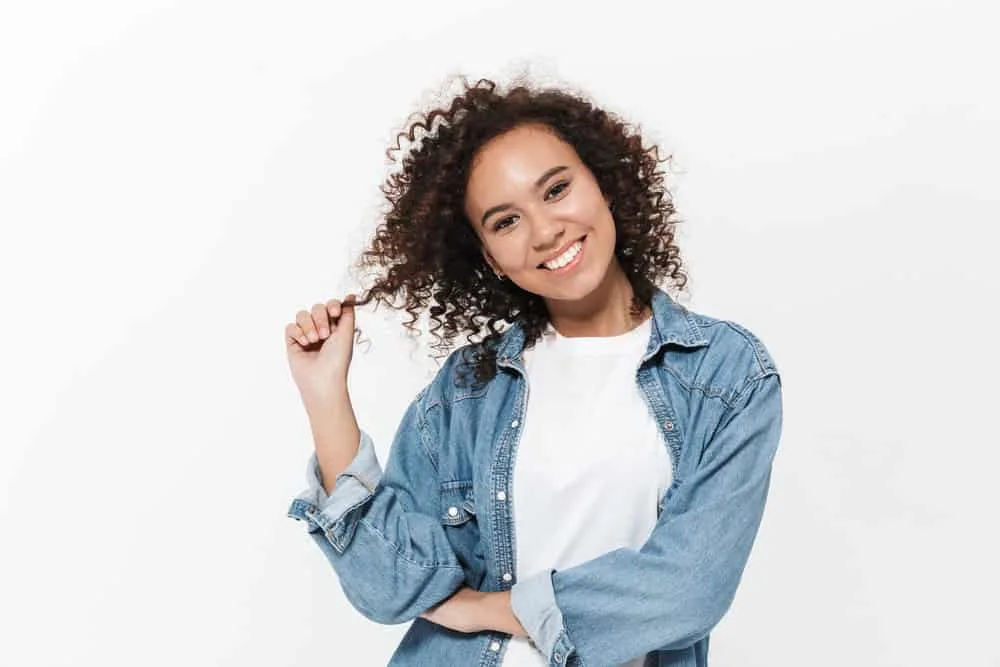 In a three-panel mirror, take a look at your hair and determine the shortest layer. Ask yourself if you're comfortable cutting all your hair as short as that one layer.
If not, pinpoint the second shortest layer, and do the same. Once you've decided how short you want to cut your hair, break out your hair-cutting shears and get to work.
Start cutting straight across at the back, using your existing layers and your fingers (or rat-tail comb) as your guide. Cut all your hair to the same length while it's hanging down. Don't put your hair in any ponytails, as that could result in more layers.
Thin Out Your Layers with a Razor Cut
Thinning Techniques using a Razor
Do you have super-thick, heavy layers? If you want to get rid of some of the bulk without chopping off a ton of length, consider doing a razor cut.
With less bulk, your layers will be less noticeable. Don't go this route unless your layers are super thick and you don't mind your hair looking a bit thinner.
Razor cutting is not for the faint of heart, but it can be done at home if you've done your own hair on more than a few occasions.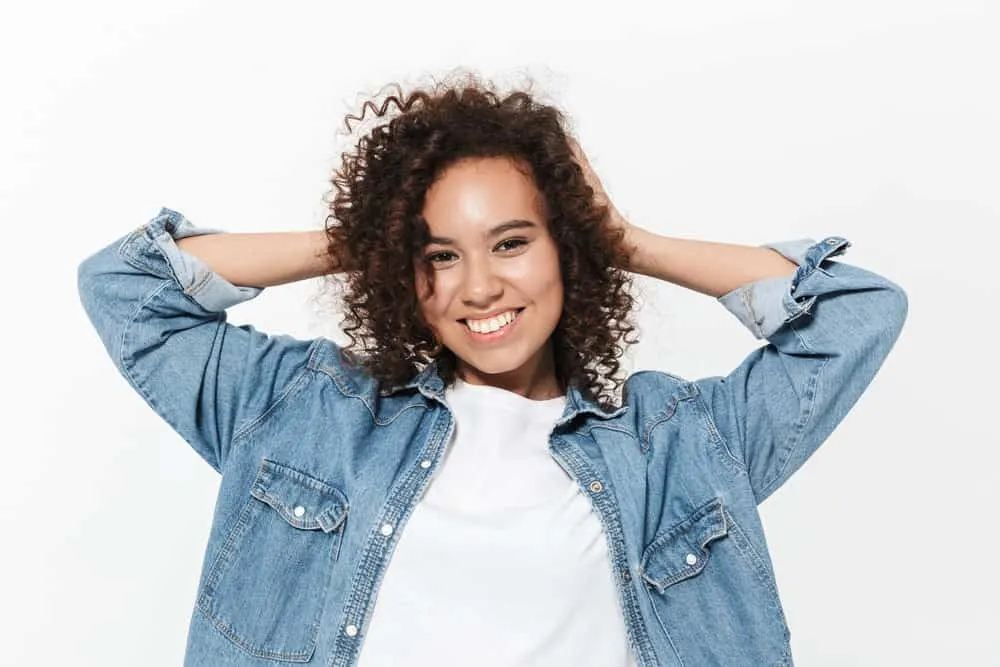 Here are the steps to follow:
Start by shampooing and towel-drying your hair.
Spray a detangling conditioner throughout your strands, especially on the bottom layers.
Use a wide-tooth comb to work the conditioner through your hair from root to tip.
Divide your hair into several sections, being sure to separate out the main layers.
Start with one of the bottom layers of hair and hold it taut. Drag a razor comb through the bottom portion of the hair, pointing the teeth of the comb downward. Be sure not to press too hard – you just want to lightly drag the razor through your hair.
Repeat this process on the other sections of hair.
After you've thinned out your layers, you can either style your hair as usual or try something new.
Get Periodic Trims
This method won't actually get rid of your layers all at once, but over time. Go this route if you're not ready for a full cut, and don't hate your layers too much.
The more you trim, the quicker you'll be rid of your layers, but you can start by trimming off 1/4 of an inch every time.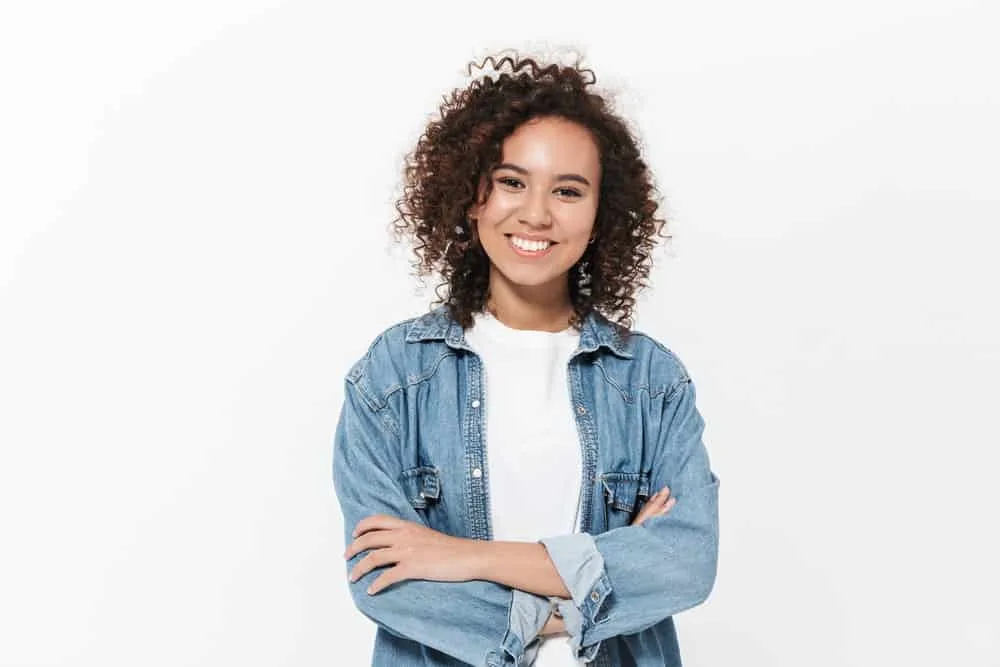 Grow the Layers Out and Then Get a Cut
This is the most low-commitment way to get rid of your layers. You can let your layers grow out for as long as you want and then get a one-length cut when you're finally ready. The length will give your stylist more to work with; hopefully, they can salvage most of your hair.
Flat Iron Your Hair to Hide the Layers
If you want your hair to look sleek and straight for a special occasion, you can at least temporarily hide your layers by flat ironing your strands. This isn't the healthiest option for your hair, but it can help you get through a bad hair day or two.
Just be sure to use a heat protectant spray before you start flat ironing. It can help reduce your risk of heat damage, which is important for people who regularly wear their hair in its natural state.
We don't recommend this method if your hair is at all compromised. Putting heat on your damaged hair won't do you any favors. Trying to make damaged layers blend can actually make them stick out defiantly.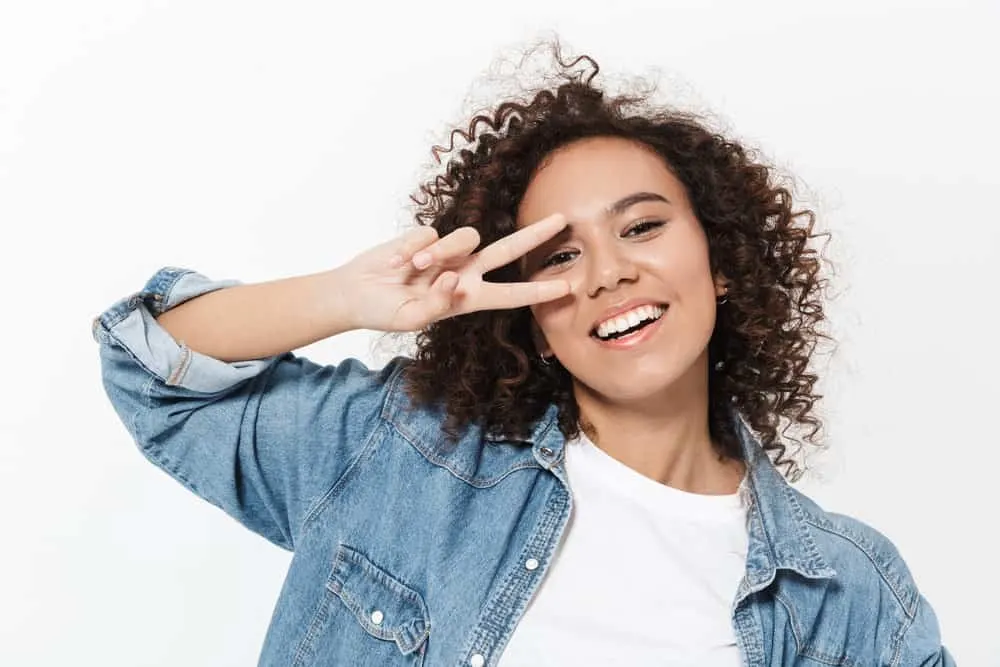 Pin Your Hair Up
You can try a cute pinned-up style if you have extremely short layers. It's pretty low-maintenance and considered protective. It allows you to transition from layered hair to one-length hair on your own terms. The shorter your layers are, the longer it will take for this method to work.
Have a Stylist Reshape Your Cut Now
Another option to consider if you're not ready for a full-on chop is a reshape. This usually means your stylist will take off about an inch or so, getting rid of any damage or split ends in the process.
They'll also blend your layers to make them more undetectable.
Keep in mind that if you go for a professional cut, you'll have to come out of pocket $20 or more – sometimes up to $100. But it's almost always easier to enlist the help of a stylist, given the fact that they'll know exactly how to create the look you're going for.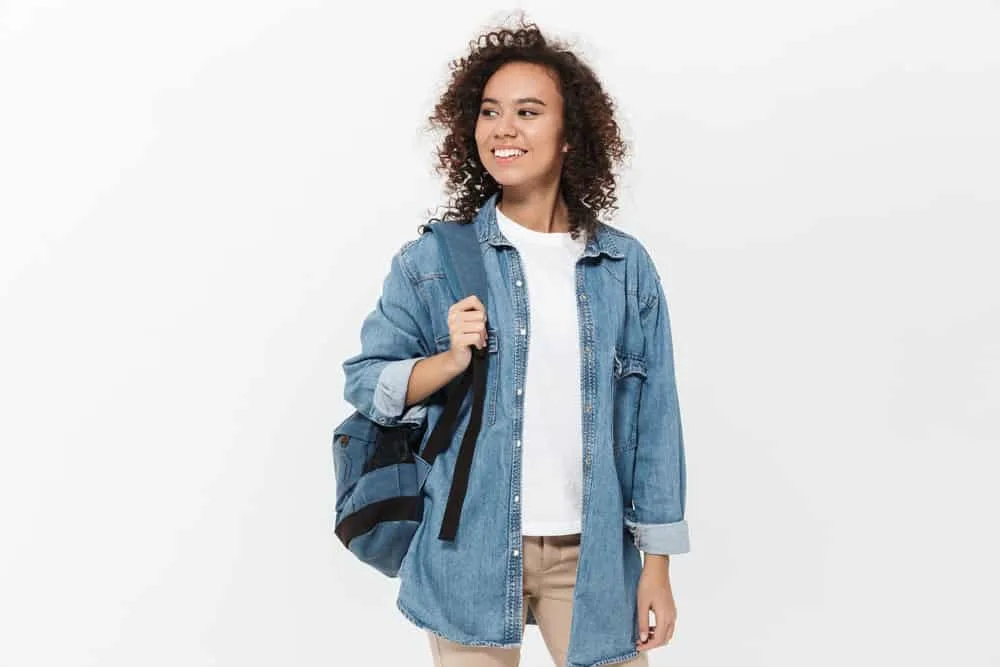 Tips for When You're Getting a Professional Cut
If you've decided to go to a stylist to get rid of your layers, there are a few things you can do to ensure you end up with the cut you desire.
Be Specific
When you're describing what you want to your stylist, it's important to be specific. The more information you can give them, the better. Show them pictures of the style you want, if possible. A meeting of the minds is critical if you want to ensure a good result.
Be Upfront About Your Concerns
Are you worried about losing too much length? Tell your stylist. They can do your cut in a few sessions spread out over several weeks or months. That way, you won't have to lose a lot of length upfront.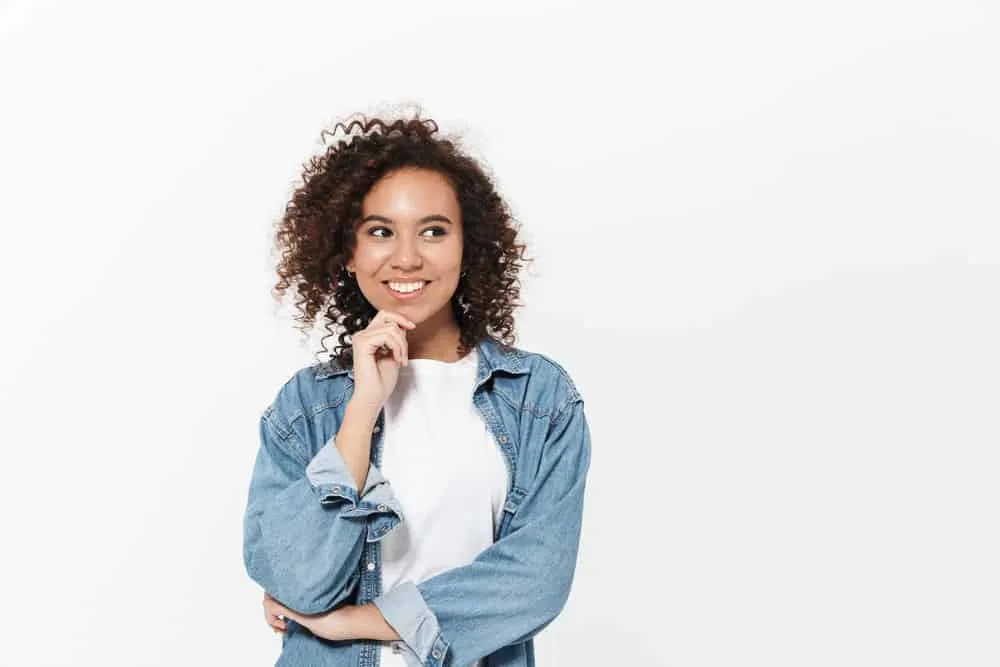 Be Realistic
If you have very thin hair, it's not going to magically become thick and full just because you get rid of your layers. The same goes for if you have curly hair – your new style might not be as sleek as you want it to be (compared to straight hair). It's important to be realistic about what your hair is capable of and what the final result might look like.
As you've gathered from this article, there are a few different ways you can get rid of your layers. Opt for one or more of these options based on what you feel is best for you and your hair.
Regardless of the route you decide to take, we recommend watching a couple of YouTube videos, checking out some Google images, and doing other forms of research before making any drastic changes to your hair.
And, if possible, see a professional stylist for a consultation. That way, you can be sure you're making the best choice for yourself and your hair. Good luck!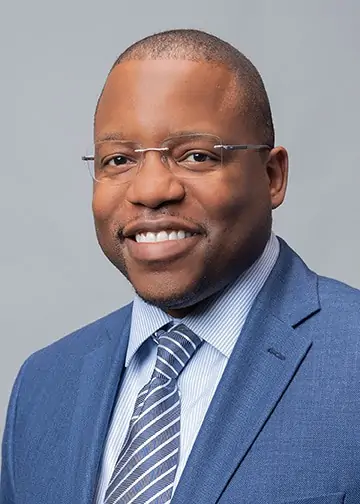 Kenneth Byrd, with a BS in Accounting and Management Information Systems and an MBA from the University of Alabama at Birmingham, has over 15 years of experience and is a recognized authority in hair care. Co-founder of Curl Centric® and Natural Hair Box, Kenneth has dedicated himself to promoting ethical and scientifically-backed hair care practices. Rigorous editorial guidelines, industry recognitions, and features in numerous media outlets evidence his expertise. Kenneth's commitment to transparency, quality, and empowerment has positioned him as a trusted voice in the field, empowering readers to confidently embrace their natural beauty.