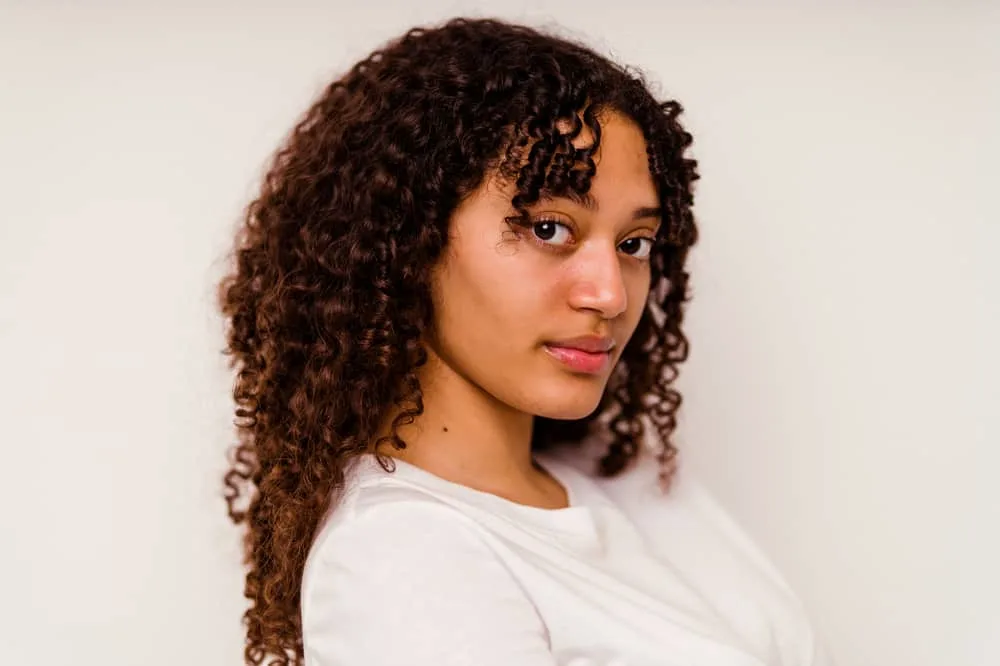 What happens when you run out of glue for your hair extensions? You may be tempted to use your eyelash glue instead. But is that a good idea?
That's what we'll be exploring in this article. We'll let you know whether eyelash glue is an appropriate substitution for hair glue and tell you about some other substitutions you can consider.
Can You Use Eyelash Glue For Hair Extensions?
Eyelash glue is not the best substitute for hair glue because it wasn't designed to be used for that purpose. Eyelash glue is formulated to make featherweight fake eyelashes stick to your natural eyelashes. It's a very lightweight product that should only be used to secure fake lashes.
We recommend using hair weaving glue (i.e., weave glue or weave bonding glue).
Eyelash Adhesive is Not as Strong as Hair Bonding Glue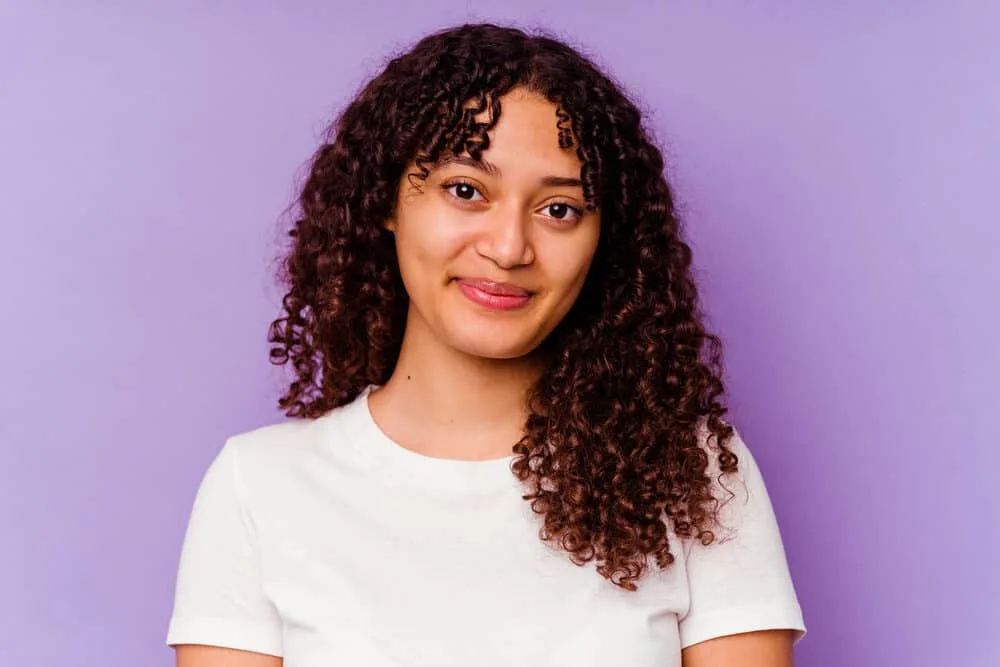 The issue with eyelash glue is that it is not strong enough to hold hair wefts in place. The wefts are simply too heavy for the adhesive material.
If you use lash glue that way, you'll find that the wefts won't stay secure for long. If you use eyelash glue to hold your lace wig down, you may have a bit more success. Many people have used eyelash glue to do just that.
However, you shouldn't expect your wig to stay on for longer than 24 hours. The lace may even start to lift in less than a day. Also, the effectiveness of the eyelash glue will depend on the brand – some eyelash glues are stickier than others.
So, you should never use eyelash glue on hair wefts, and it's best not to use it to secure your wig unless you're in a pinch.
You need your extensions to stay put until you're ready to take them out. You just can't get that when you use eyelash glue.
How Do You Make a Wig Stay On Without Glue?
LAY Your LACE WITHOUT ANY Glue or Gel & TAKE IT OFF Easy | Hairvivi
If you want to secure hair wefts, the only option you have is hair glue. But if you're looking for more ways to make your wig stay on without glue, this section will be beneficial. You can use several non-glue options, and we'll introduce you to several of them below.
got2b Glued Spray
Got2b glued spray is one of the most popular ways to secure lace front wigs. The spray is a powerful adhesive that can hold your wig in place for a week or more.
The spray isn't water-resistant, so if you sweat a lot in your head, your wig will start to lift up and shift.
To use got2b glued spray, follow the below instructions:
EASY FRONTAL WIG INSTALL USING GOT2BE SPRAY | VERY DETAILED ft.SoGoodHair |
Put your wig on however you intend to wear it.
Carefully cut off the excess lace.
Lift up the lace and spray the got2b glued spray along your hairline.
Starting at one end of your hairline, spray a little of the got2b, press the lace into the spray, and blow dry it until the spot is dry.
Repeat the previous step all across your hairline.
Finish styling your wig as desired.
If you're more of a visual learner, feel free to check out this video. It'll show you exactly how to use got2b glued spray to lay down and secure your lace frontal.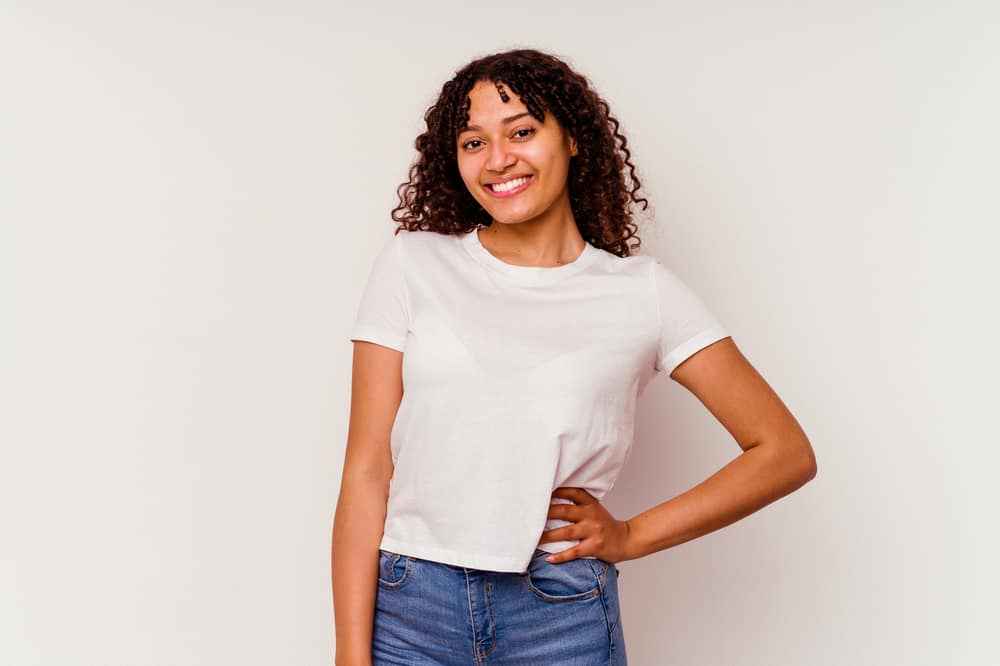 Wig Combs and Clips
Wig combs and clips are often sewn into wig caps to help keep wigs secure. However, not all wigs have them.
Combs and clips alone will not keep your lace frontal secure, but they can be combined with other measures for additional security.
Wig Adhesive and Tape
A two-sided wig tape is an excellent option for people who don't like the messiness and irritation that comes with hair glue.
It's very strong and allows wearers to enjoy their wig for weeks at a time. You'll find wig tape in various sizes, so you can choose the right tape for you.
Note: Wig tape is not the best option if you change your wigs up often. Some tape is notoriously difficult to remove and can be painful.
Here are a few wig tape options to consider:
Coloryoung Blue Double-Sided Wig Tape – This is blue wig tape that comes in individual strips with a medical-grade adhesive. The adhesive is waterproof and gentle on the skin. The tape can hold your lace wig on your head for 4 or more weeks. You get 36 pieces of tape in this set.
Ultra-Hold Mini Tabs Wig Tape – This is another set of individually wrapped strips of wig tape. It has a strong adhesive that guarantees a secure seal that won't shift for up to 4 weeks. It's a set of 216 tabs.
Elastic Band
Highly Requested: Elastic Band Method For Lace Closure Wigs | Super Easy Talk Thru | Virgo Hair
An elastic band is another great way to make sure your lace wig stays put. If your lace wig didn't come with an elastic band, you can purchase some elastic or a pre-made elastic band and attach it to the inside of your wig. That way, your wig will stay put all day long.
Elastic bands are perfect for ladies who don't want to bother with glue or tape. Also, with an elastic band, you can quickly and easily put on and remove your wig whenever you want.
UPDATED| Elastic Band Method Secure Wig NO GEL or GLUE Lace Frontal Wig| Blessedluv
If you're not sure how to sew in your elastic band, there's help out there. Watch the first video above to find out how to sew in an elastic band for a lace closure wig.
Then watch the second video to learn how to sew an elastic band on a lace frontal wig.
Wig Grip Band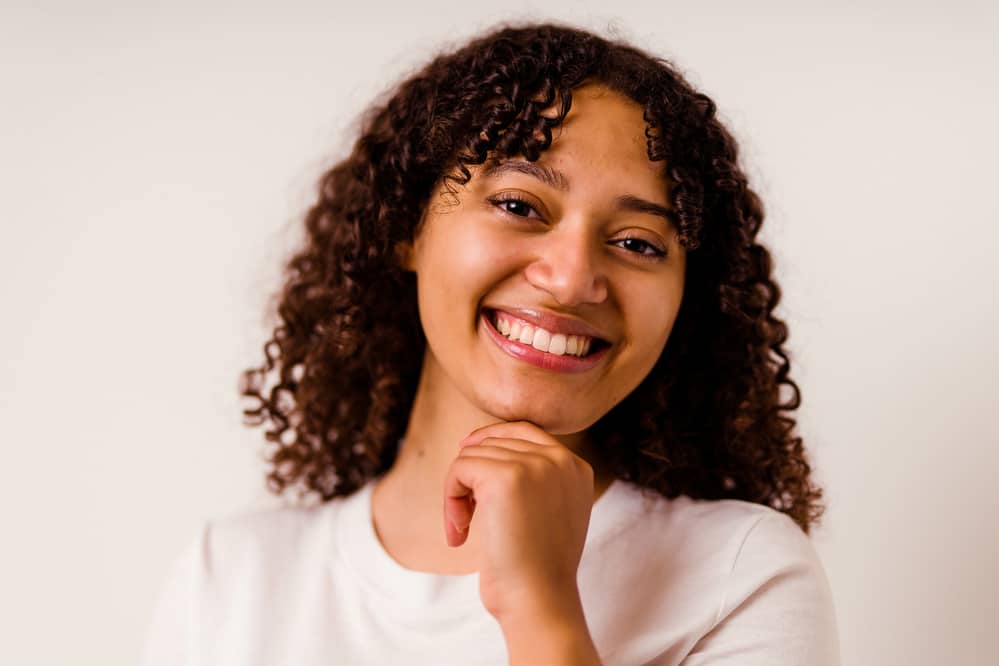 As its name suggests, a wig grip band is a band that helps to hold your wig in place. When you use a wig grip band, you won't have to worry about your wig slipping away, and there's no need to use glue or anything else.
For the best results, you should choose a wig grip band that's as close to your skin tone as possible.
To use a wig grip band, you put it around your head before putting on your wig. Ensure that you place it right behind your edges. When you put the wig on, you'll notice that it no longer moves.
Here are a couple of the best wig grip bands you'll find online:
Dreamlover Wig Grip Headbands – This is a two-pack of wig grip headbands that come in several colors, including nude, tan, brown, and black. The bands are made of a soft, breathable fabric that will keep you comfortable in the warmer months.
MainBasics Grip Headband – This wig grip headband has a velvety texture and comes in two different colors, including beige and brown. The headband has an adjustable velcro closure that guarantees a secure tailored fit.
Conclusion
We always recommend glueless options, since adhesive/glue can cause hair loss if it somehow comes in contact with your hair.
While you can use eyelash glue to secure your lace frontal in a pinch, it's not the best option.
We recommend that you try out some of the glue alternatives that we've mentioned in this article. We're sure one or more of them will do you and your extensions some good. We wish you the best of luck with your hair!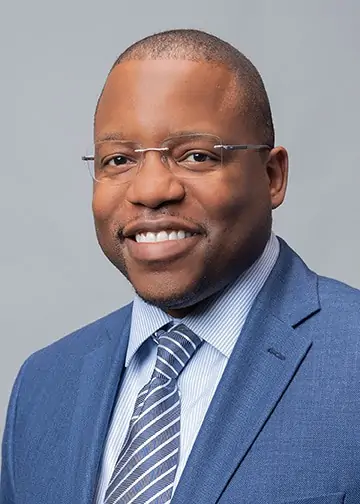 Kenneth Byrd holds a BS in Accounting and Management Information Systems and an MBA from the University of Alabama at Birmingham. With over 15 years of experience, Kenneth has been dedicated to hair care since 2008, when he co-founded Curl Centric® and Natural Hair Box alongside his wife. As a team, they promote healthy hair care practices through their comprehensive platform, Curl Centric. Curl Centric is a website operated by a husband and wife team that encourages healthy hair care. At Curl Centric, we aim to help our readers take control of their hair care journey and make good decisions about products, hairstyles, and maintenance techniques. We also have strict editorial integrity; here's an explanation of our editorial guidelines and how we make money.