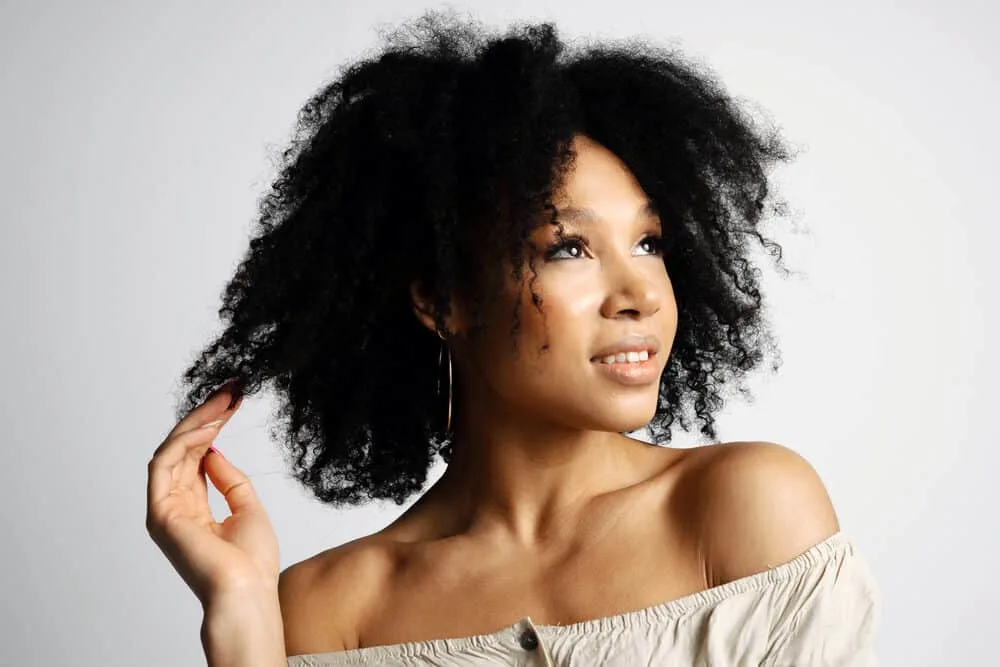 The terms "Vegamour" and "hair loss" seem to go hand in hand, and that's because the haircare brand emphatically claims that its products work for hair loss.
But anyone who's ever used hair loss products before knows that not all products live up to the hype.
If you're skeptical about how effective Vegamour is at preventing and treating hair loss, you're in the right place.
Does Vegamour work for hair loss? In this article, we'll take a close look at Vegamour products and whether they actually work for hair loss.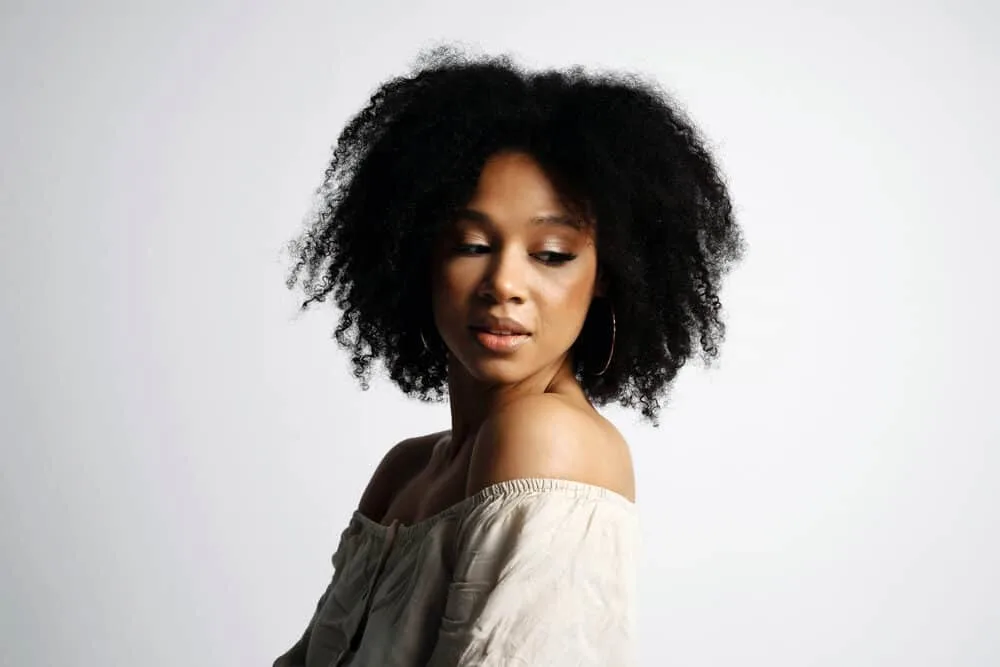 What Is Vegamour?
Vegamour is a hair growth brand that delivers completely vegan products that help combat thinning hair, balding, and slow growth. Nowadays, most hair loss treatments and products on the market contain various hormones as active ingredients.
Instead, Vegamour takes an all-natural, hormone-free approach with its products.
Vegamour provides an extensive range of products to stimulate hair growth, including their GRO line and the GRO+ Advanced line.
Each of these lines features shampoo, conditioner, serums, and foams. Both lines include the same active ingredients, but GRO+ Advanced includes hemp, which can boost the effectiveness of the other ingredients.
In addition, Vegamour also offers serums that help grow your eyelashes and eyebrows, as well as healthy hair growth supplements.
So, if you're looking for a product to help speed up your hair growth, Vegamour is bound to have something for you!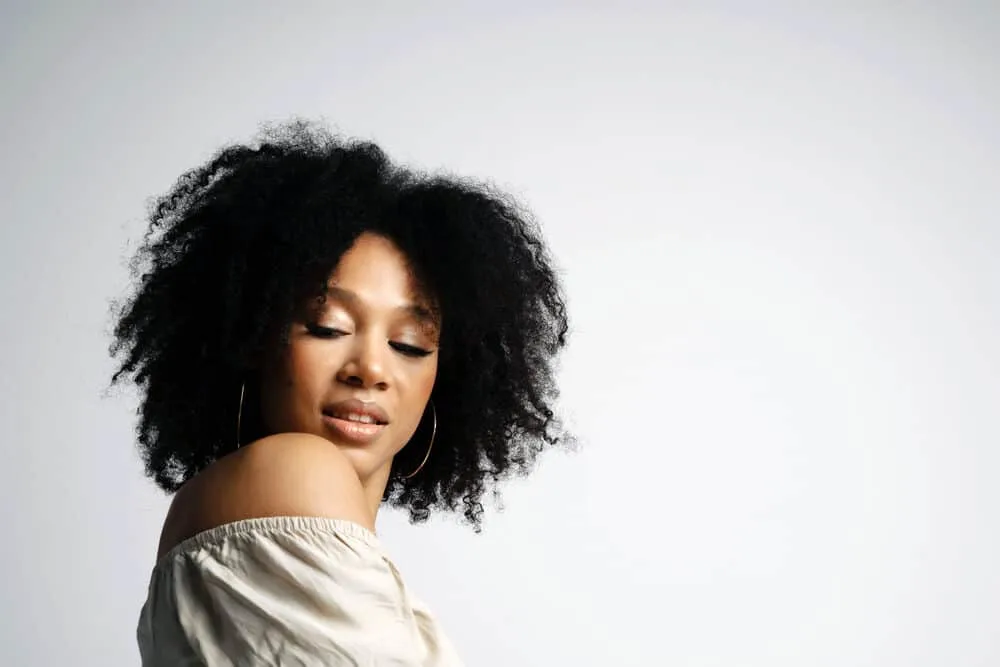 Does Vegamour Work for Hair Loss?
Though everyone's hair loss journey is different, Vegamour has proven to be successful in helping to treat hair loss and promote new hair growth. Vegamour focuses intently on scalp health, being that a healthy scalp is the foundation of healthy hair.
In accordance with this focus, many of the products help to clear away scalp and hair buildup and strengthen scalp follicles. This leads to healthier hair that's more resistant to hair fall.
To see Vegamour before and after pictures during a four-month regimen, watch the video below by Fadra Nally. Fadra does a good job of taking photos month-over-month and describing her experience.
Does Vegamour Really Work? BEFORE and AFTER 4 month test!
Key Takeaways
Vegamour Hair Serums and Products. Vegamour offers a range of hair care products. These products include the GRO hair serum and shampoo, which are vegan. The products focus on scalp health for thicker hair and less shedding. Their plant-based ingredients include red clover extracts to combat DHT, a hormone linked to hair loss.
Clinically Supported Results. A study cites that Vegamour products can reduce hair shedding by up to 76% and increase hair density by up to 52%.
Natural and Gentle Ingredients. Vegamour's products use gentle ingredients, free from harsh chemicals and artificial fragrances. The GRO Revitalizing Shampoo and GRO Biotin Gummies support hair regrowth. These products are designed to work without scalp irritation or harmful side effects.
Routine Usage for Best Outcomes. For optimal results, incorporating Vegamour's products into the daily routine is recommended. The simple application process is designed for everyday usage. You should expect new baby hair growth and thicker, denser hair over months of use.
Tailored for Various Hair Challenges. Vegamour's hair growth serum and related products are designed to support new growth. These products can help even if you're dealing with hormonal changes. People with age-related thinning or health conditions have also had good results.
Hair Growth Ingredients in Vegamour
Let's take a deeper look at Vegamour by evaluating the ingredients within the products.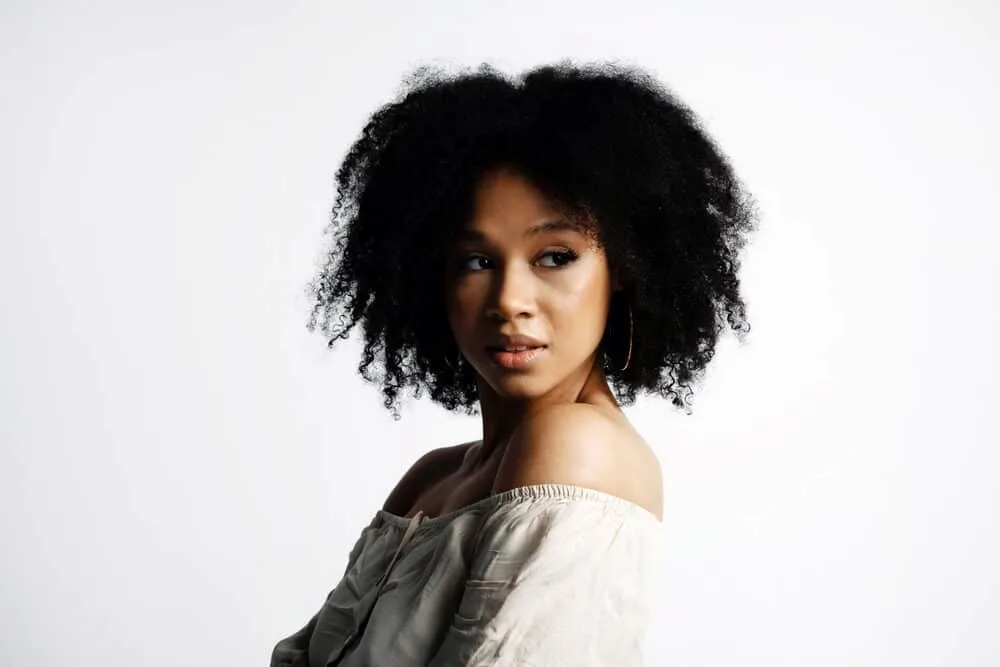 Red Clover: As women get older, they begin producing more testosterone. A byproduct of this increase is a hormone called DHT, which has been proven to cause hair loss and thinning. Red clover works against DHT to help put off the hair shedding phase of the hair cycle.
Mung Bean: Mung bean acts on your hair follicles to strengthen them. It also contains hair-loving ingredients like vitamin B, calcium, and zinc. In addition, mung beans have copper in them, which helps to inhibit the hormone DHT and reduce hair loss.
Caffeine: There is evidence that applying caffeine directly onto your scalp can help prevent your hair from thinning. This benefit stems from caffeine's natural DHT-blocking capabilities.
Turmeric: This ingredient helps to fight the overproduction of DHT (a hair loss-inducing hormone) and reduces your hair's shedding rate. It also fights dandruff, a scalp condition that can cause hair loss in extreme cases.
Sodium Lauroyl Methyl Isethionate: Included in Vegamour's shampoos, this ingredient creates a gentle lather that helps clear any buildup on your scalp. Excessive scalp buildup is one of the top causes of hair loss.
Hemp Oil: This is an extra ingredient added to the GRO+ Advanced product line, and it helps soothe irritated skin and increase scalp blood circulation.
The Vegamour line is packed with the above hair loss remedies and more, so their products are very likely to deliver positive results for anyone looking to stop and reverse hair loss.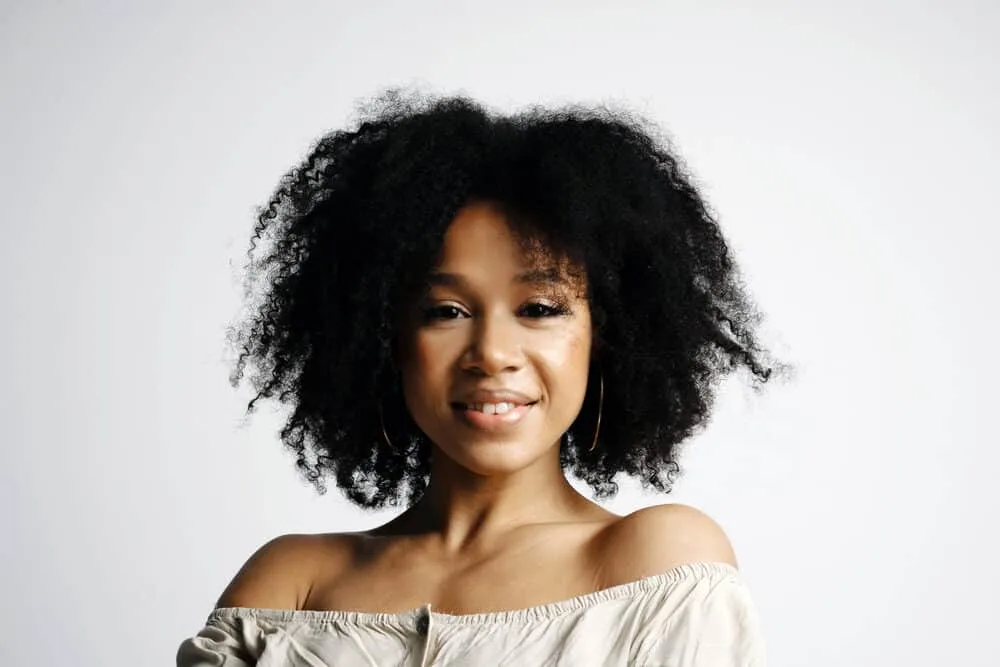 Clinical Studies Show Favorable Results
The ingredients in Vegamour are impressive, but they are not the only evidence that the products work. According to a double-blind clinical trial, people who used Vegamour products experienced a reduction in shedding of up to 76% and an increase in hair density of up to 52%. These statistics show that the products really do work for hair loss.
How To Use Vegamour
Vegamour offers a complete product line to meet your hair loss treatment needs. You'll start with a Vegamour shampoo and conditioner, and then you'll choose a hair serum or hair foam for your daily scalp treatment.
You also can incorporate additional treatments into your hair care routine to maximize the hair loss benefits, including the scalp detoxifying serum and the dry shampoo.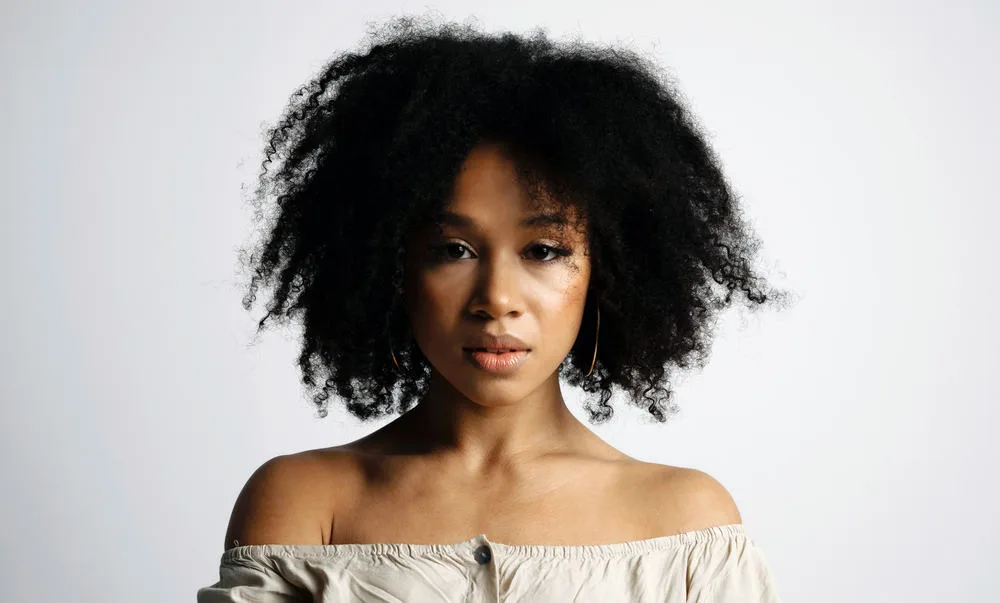 Here's how to use the main Vegamour products:
GRO Shampoo – Wet your hair down in the shower. Dispense a quarter-sized amount of the shampoo into your hand and massage it into your scalp and down your hair strands for a full minute. Then, rinse your hair thoroughly.
GRO Conditioner – After shampooing, put a quarter-sized amount of conditioner into your hair, from scalp to ends. Massage your scalp for a full minute, then allow the conditioner to sit in your hair for a few moments. Rinse your hair thoroughly.
GRO Hair Serum – For the best results, use this serum on clean hair that is either slightly damp or 100% dry. First, part your hair into even sections, then apply a full dropper of serum onto your scalp. Focus on putting a couple of drops on trouble spots, like thinning areas or bald spots, then cover your entire scalp with the rest of the dropper. You can then style your hair as you usually would. Vegamour recommends using their hair serums daily.
GRO Hair Foam – Part your hair (either towel-dried or completely dried) into even sections. Shake the can and spray the foam into your hand. Massage the foam into your scalp, then comb through your strands. You can then continue with your usual styling routine.
Detoxifying Hair Serum – This serum is intended to be used before you shampoo and condition to help with scalp build-up. First, part your dry hair into small to medium sections. Next, massage the serum into your scalp for one to two minutes, then leave it for five to ten minutes. Rinse out completely, then follow up with your regular shampoo and conditioner routine.
GRO Dry Shampoo – Hold the can four to six inches away from your head. Then, spray the dry shampoo onto your scalp and rub it in completely. Follow up with your usual style routine.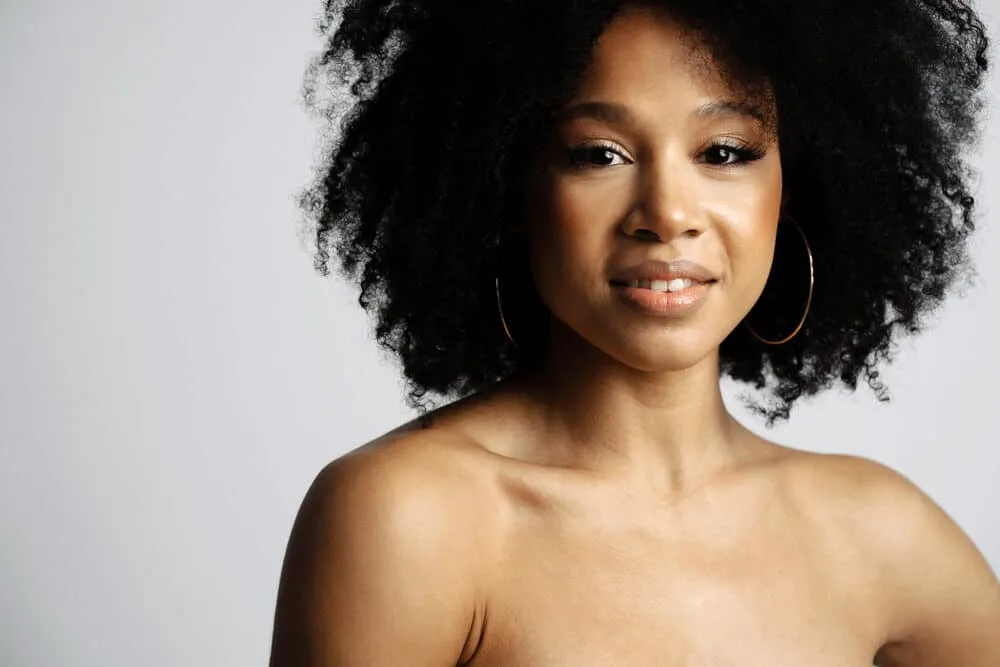 What Happens After You Stop Using Vegamour?
Since the Vegamour product line is topical, it only works while you're actively using it. Once you stop using the products, your hair will return to how it was prior to treatment.
For example, if you use their lash or brow serums, your hair may return to its previous state within a month. The hair growth cycle for your scalp is on the slower side, so you may not see hair loss again until a few months after you stop using Vegamour.
To avoid undoing the effects of Vegamour, users are recommended to make their products part of their daily hair care routine. Using the products as directed will allow you to reap the most benefits!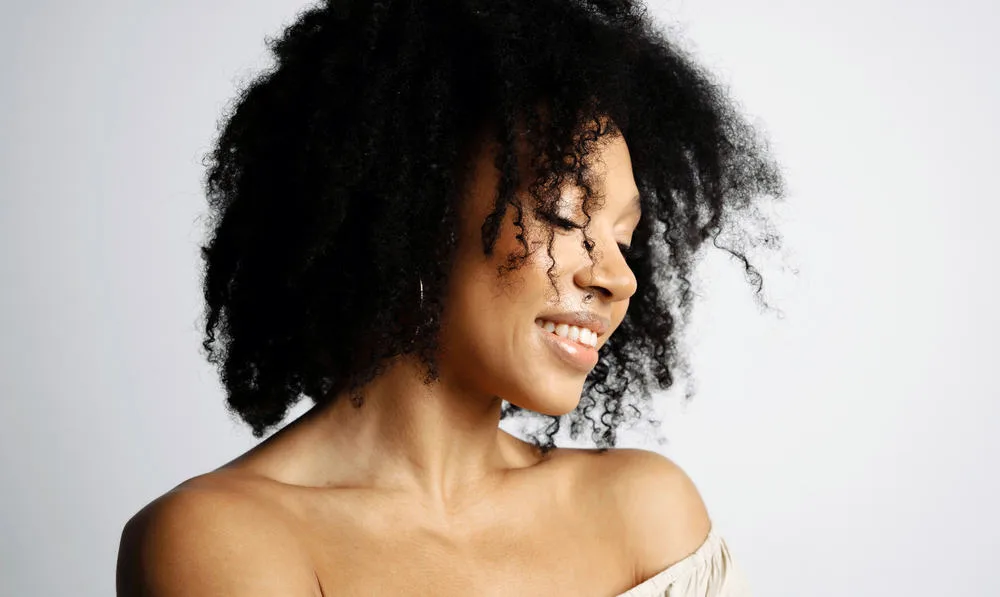 Who Should Use Vegamour?
Thanks to the natural ingredients in Vegamour, people with all hair types can use them. Still, there are a few groups of people who will benefit the most:
Those experiencing age-related hair thinning: If you think your hair loss may be caused by your age, Vegamour has included ingredients to help with this.
Those who suffer from alopecia: Alopecia is a health condition that results in hair loss in varying degrees. Many alopecia sufferers have reported improvement in their symptoms on Vegamour.
Those who deal with noticeably slow hair growth: Vegamour helps with both hair growth and density. If your hair isn't growing as fast as it should, Vegamour can help speed up the process and make your hair look fuller.
If you're unsure if Vegamour will improve your hair's condition, we recommend reaching out to your primary care doctor or dermatologist to confirm whether it is a good option for treating your hair loss.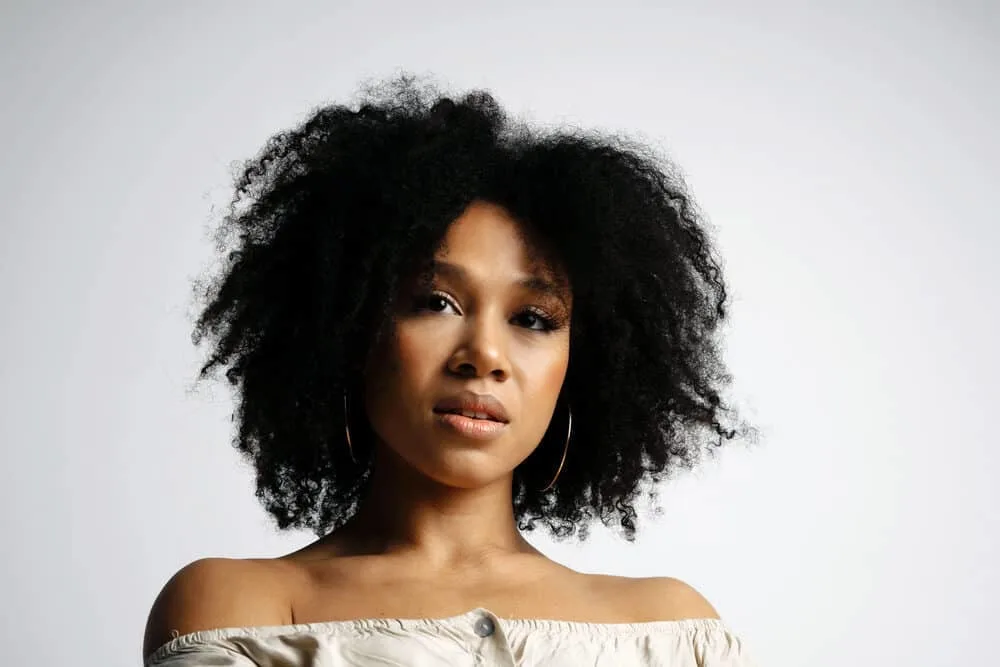 Frequently Asked Questions
Welcome to our FAQ section, where we answer your most pressing questions about Vegamour's effectiveness for hair loss. Our responses are straightforward and informative. They help you understand how Vegamour might work for your hair health needs.
Does Vegamour Work Better Than Rogaine?
Vegamour and Rogaine are hair growth products but differ in their approaches and ingredients. Vegamour uses a plant-based formula. The formula includes key ingredients like red clover and mung bean, focusing on scalp health and natural hair growth. Rogaine, on the other hand, primarily uses minoxidil, a well-known drug for hair regrowth.
Vegamour's GRO Hair Serum may promote fuller hair and improve hair health. Rogaine has been clinically proven to treat androgenic alopecia. The choice between the two depends on the individual's hair type and the nature of their hair loss. You should also consider personal preference for natural products or drug administration-based solutions.
How Long Does It Take for Vegamour to Show Results?
Results from using Vegamour's products, such as the Vegamour GRO Hair Serum, can vary based on individual factors like hair type. The results also depend on your specific hair concern being addressed. Users may start noticing improvements like new baby hairs or fuller hair within a few months of consistent, everyday use. Clinical studies cited by Vegamour indicate that significant improvements are possible. These studies show improved hair density and reduced hair loss with continued use over several months.
Does Vegamour Have Bad Side Effects?
Vegamour uses a plant-based formula that is considered safe. There is minimal risk of adverse side effects. Unlike some hair growth products, Vegamour doesn't use harsh chemicals.
Vegamour's natural approach focuses on nourishing hair roots and improving hair health. However, as with any beauty product, individual reactions can vary. If you have sensitive skin or specific allergies, check the ingredients for things that could irritate you.
Which Is Better, Nutrafol or Vegamour?
To compare Nutrafol and Vegamour, we need to examine how they are formulated and how they promote hair growth. Nutrafol often focuses on addressing hair loss through nutritional supplement products. It includes ingredients like saw palmetto and ashwagandha, targeting hormonal balance and stress.
Vegamour uses a vegan, plant-based formula, notably with products like Vegamour GRO Hair Serum. The choice between them depends on individual preferences for internal versus topical solutions. Your specific hair challenges and personal preferences should also be considered. For example, if you're experiencing thinning or hair loss or prefer natural products.
Vegamour has become a trusted brand in the hair loss community. You can be confident about trying out the line because of its all-natural ingredients and the fact that the products get to the root causes of hair loss.
However, since everyone's hair reacts differently, there's no way to guarantee that you'll see noticeable results.
However, based on the product's ingredients and the results of clinical trials, there's a good chance that you will see a reduction in female pattern hair loss. We wish you the best with your hair!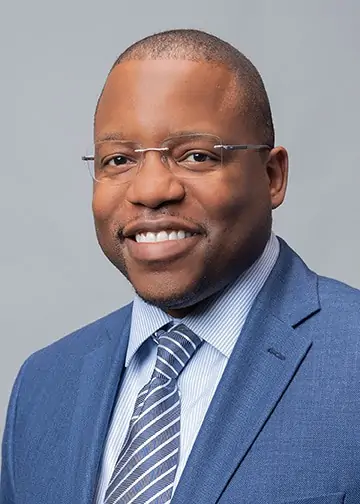 Kenneth Byrd, with a BS in Accounting and Management Information Systems and an MBA from the University of Alabama at Birmingham, has over 15 years of experience and is a recognized authority in hair care. Co-founder of Curl Centric® and Natural Hair Box, Kenneth has dedicated himself to promoting ethical and scientifically-backed hair care practices. Rigorous editorial guidelines, industry recognitions, and features in numerous media outlets evidence his expertise. Kenneth's commitment to transparency, quality, and empowerment has positioned him as a trusted voice in the field, empowering readers to confidently embrace their natural beauty.