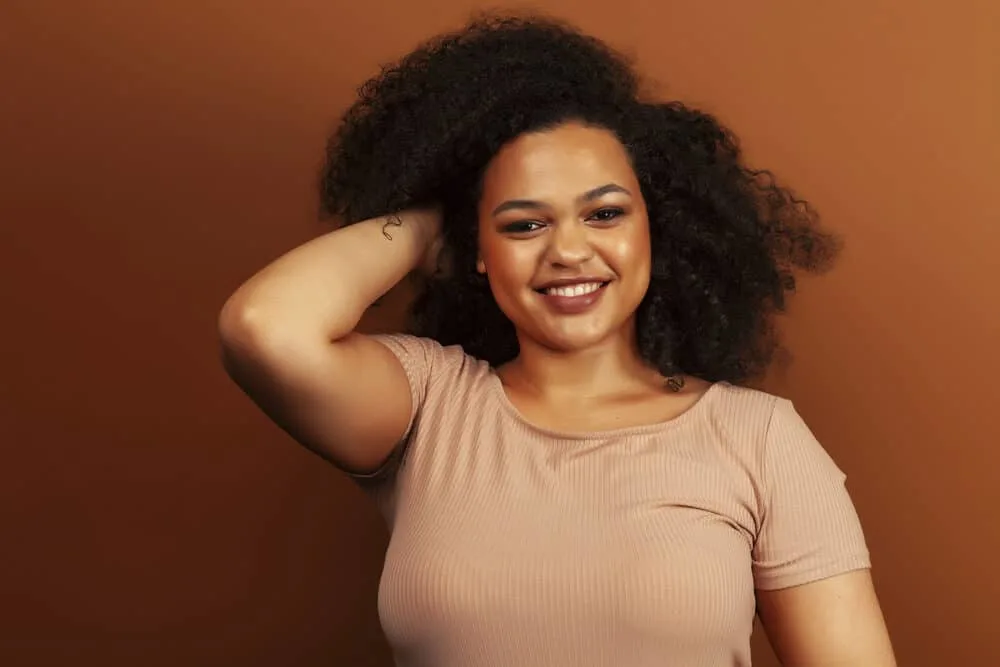 Horse shampoo is the main staple in nearly every horse groomer's product stash. It keeps horse hair clean, dandruff-free, and looking fantastic.
In pursuit of their best hair, humans have taken note and decided to use horse shampoo on their hair. If you've ever wondered about the benefits of using horse shampoo on human hair, you're not the only one.
This article will outline the benefits you can expect if you add horse shampoo to your hair regimen.
Note: Throughout this article, the term "horse shampoo" will be used to refer to Mane N' Tail horse shampoo, which is the main horse shampoo that humans use.
The Benefits of Using Horse Shampoo on Human Hair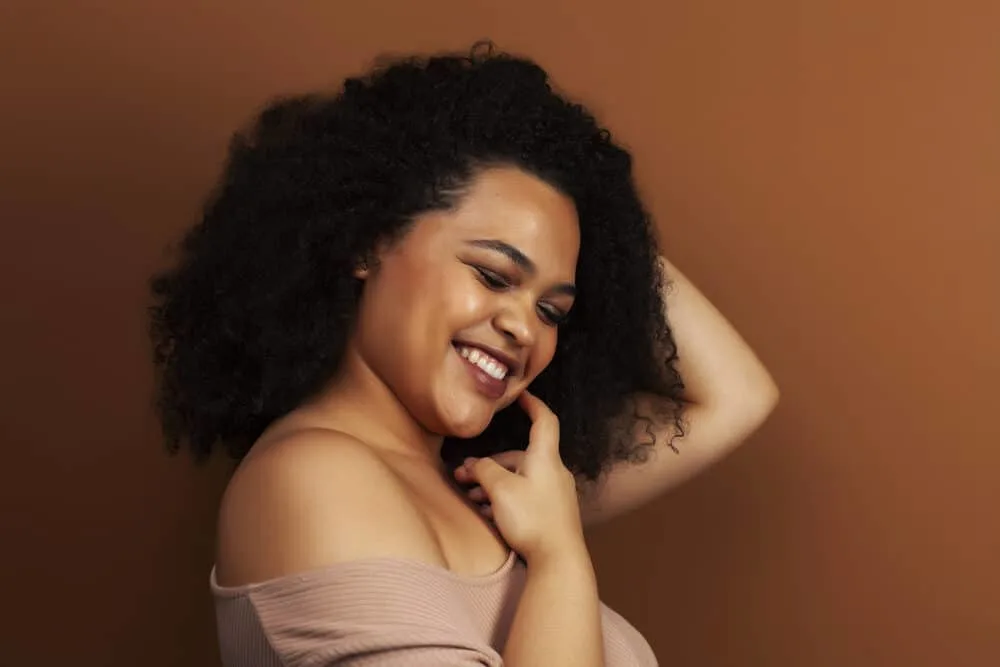 Horse shampoo is formulated with a ton of goodies that hold numerous benefits. These benefits have the potential to transform your hair completely. We'll tell you all about them in this section.
Thicker-looking Hair
The shampoo does not actually thicken your hair, but horse shampoos contain some ingredients that can make your hair look thicker.
Both oils and smoothers can give the effect of thicker hair, and that's why some think that their hair is getting thicker after using horse shampoo. But when you're battling thin hair, the appearance of thicker hair is more than enough.
Increased Shine
No one wants dull hair. Luckily, horse shampoo can make even the dullest hair appear shinier, and it does so in a couple of ways. First, horse shampoo is a very efficient cleanser, so if you have buildup on your hair, it will wash it right away – cleaner hair is shinier hair.
Another way that horse shampoo adds shine to your hair is through the inclusion of oils, which impart luster and shine to the hair in no time.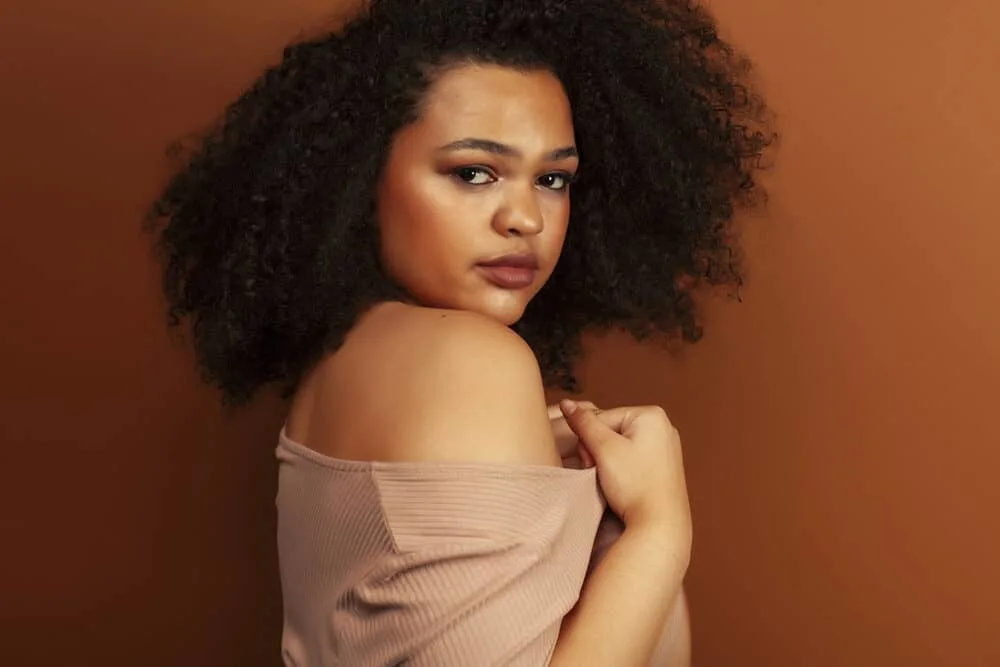 Promote Hair Growth
Hair growth is one of the main benefits of horse shampoo, and we'll tell you how. Horse shampoo is formulated with proteins that help to promote hair follicle health.
If you are not getting enough amino acids topically or through your diet, your hair follicles may not grow hair at the average rate.
But when you finally get adequate follicle nourishment through the proteins in horse shampoo, you could very well notice an increase in hair growth.
Note: If your hair follicles are already healthy and your hair is growing about ½ of an inch per month, you won't likely notice an increase in new hair growth after trying horse shampoo.
Less Split Ends
Split ends can quickly get out of control if you don't take care of them right away. Luckily, horse shampoo was created to reduce split ends on horsetails and manes, and it does the same for human hair.
Still, it's important to remember that the best way to eliminate split ends is to cut them off and then get regular trims to prevent them in the future.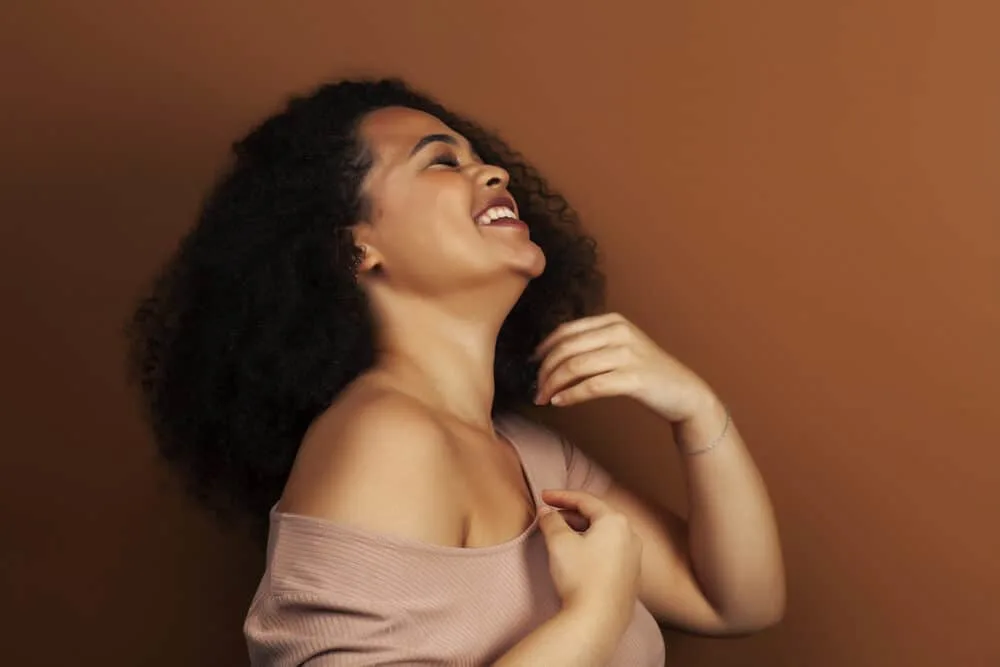 Moisturize Your hair
Horse shampoo can be harsh on the hair, leaving it dry and even crunchy. But there's a sulfate-free Mane N' Tail shampoo available that will leave your hair moisturized instead of stripped and dry (more on this later).
Help with Oily Hair
Just like horse shampoo gets rid of dirt, it is also very efficient in cleansing away oil on the hair and scalp. This makes the shampoo an excellent pick for anyone who struggles with excess oil production.
What Horse Shampoo Does Not Do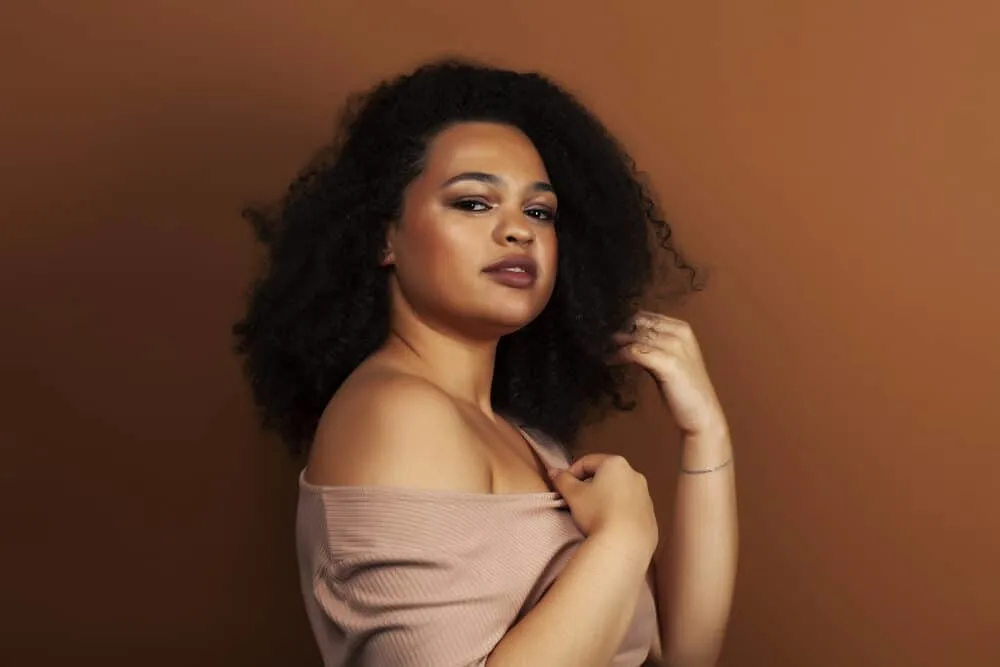 Now that you understand the good things that horse shampoo can do for your hair, let's get into some of the things it cannot do for your hair.
Help with Detangling
Regular horse shampoo does not aid in detangling. After using it, your hair may even be a bit more prone to tangling. So, after using horse shampoo, make sure you use a conditioner or deep conditioner to make your hair pliable for easy detangling.
Give You Brighter Hair Color
Horse shampoo does not brighten or enhance your hair color. Depending on the type of horse shampoo you use, your hair color could even fade prematurely. However, there is a color-safe formula that helps preserve your hair color (more on that later).
Types of Horse Shampoos and Conditioners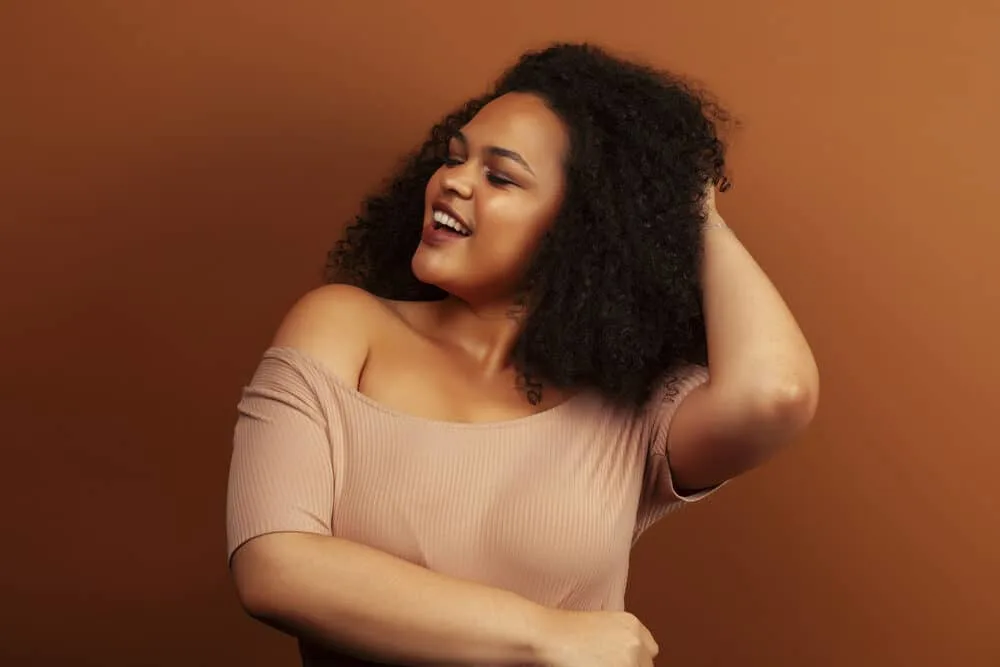 Most are only aware of the traditional Mane N' Tail shampoo, but there are several other types for sale from the same brand.
It's essential to know all of the varieties available to you so you can choose the best one for your hair. In this section, we'll introduce you to all of them:
Mane N' Tail Original Shampoo and Conditioner
This is the horse shampoo that started it all. It's got all you need to cleanse your hair thoroughly, so it will leave your hair shiny, weightless, and oil-free.
But it's got none of what you need to keep your hair moisturized. So, we advise that you only use this shampoo if your hair is healthy and you struggle with oily hair.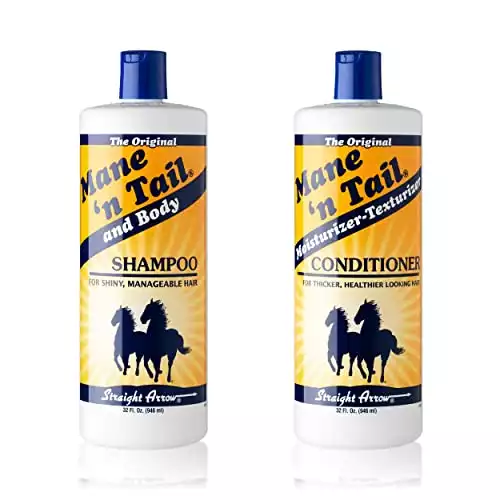 Mane N' Tail Dandruff Control Shampoo & Conditioner
This shampoo and conditioner combo contains pyrithione zinc, which has antibacterial, antifungal, and antimicrobial properties.
This ingredient helps to improve the flaking and irritation that comes along with dandruff. But be careful if your hair is prone to dryness, as the formula does contain sulfates.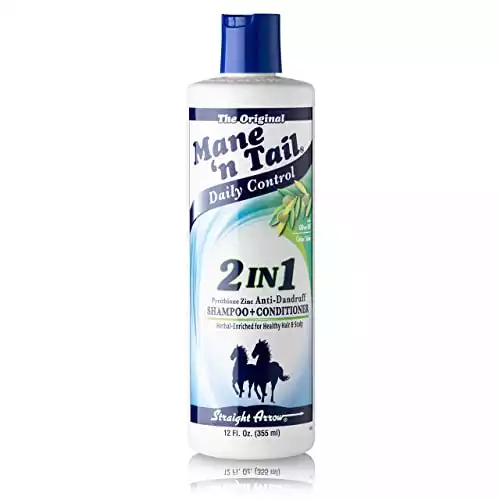 Mane N' Tail Deep Moisturizing Shampoo and Conditioner
The shampoo in this duo contains botanical ingredients to hydrate the hair, along with vitamins and proteins.
Though many find this sulfate shampoo to be moisturizing, you should probably follow up with the conditioner to replenish your hair's moisture levels afterward if you have chronically dry hair.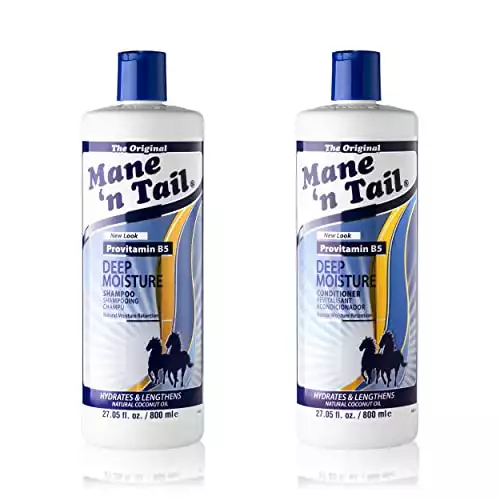 Mane N' Tail Olive Oil Complex Shampoo and Conditioner
This shampoo is chock full of proteins, natural herbs, and oils that help to promote healthy hair. The olive oil in the formula helps to hydrate the hair so that it'll be more resistant to damage from hairstyling and maintenance.
However, due to the harsh surfactants in the shampoo, we strongly suggest following up with their conditioner, which contains fatty alcohols, olive oil, sweet almond oil, smoothers, and more to bring your hair back to life after the shampoo session.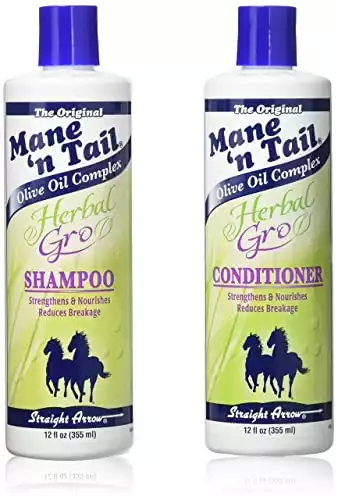 Mane N' Tail Color Protect Shampoo and Conditioner
Mane N' Tail shampoos are known to strip away color, but not this one. This color protect shampoo will protect your color for up to 8 weeks. But you only get this benefit when you use the shampoo and conditioner in this set (not just the shampoo).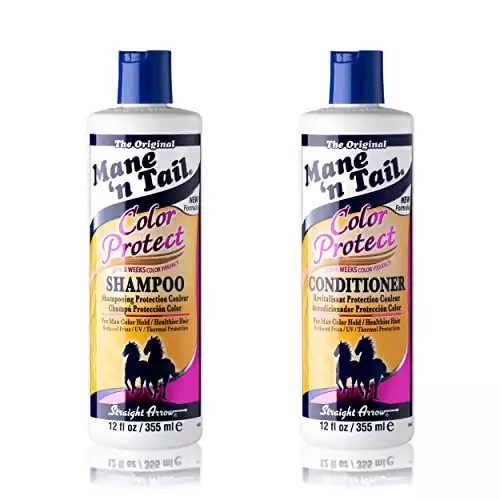 Mane N' Tail Sulfate Free Shampoo and Conditioner
This biotin-infused sulfate-free version of Mane N' Tail is suitable for curly girls (wavy or curly hair) and anyone who's dealing with chronic hair dryness.
The formula enables you to get your hair clean without leaving it dry beyond all reason. The biotin in the formula also helps to promote healthy hair growth.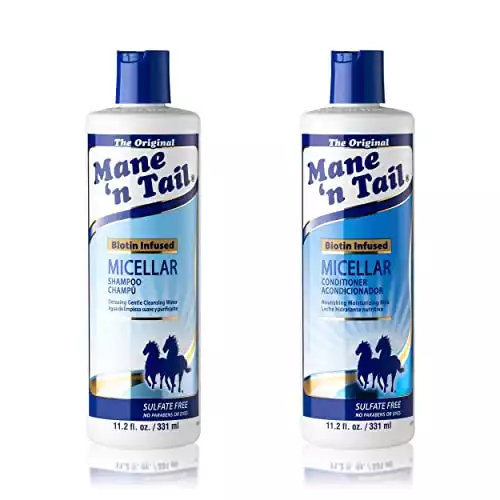 Should I Use Horse Shampoo?
Given that Mane N' Tail has come up with several variations on its traditional horse shampoo formula, more and more people can give horse shampoo a try.
If your hair is generally healthy and you deal with an oily scalp, you can use any formula you'd like. Each of them should give you a deep clean and leave your hair looking and feeling great.
Dandruff sufferers should opt for the dandruff formula, and those with color-treated hair should consider the Color Protect shampoo.
But for people whose hair is severely compromised in any way, the sulfate-free shampoo and conditioner is the gentlest option that's most likely to leave your hair in a hydrated state post shampooing.
But no matter which horse shampoo you decide to try, we strongly recommend following it up with a moisturizing conditioner.
That will ensure that, even if the shampoo leaves your hair a bit dry, the fatty alcohols, oils, and conditioning ingredients in the conditioner can restore your hair's health.
We hope that this article has been helpful to you, enabling you to make an informed choice about whether horse shampoo is right for you!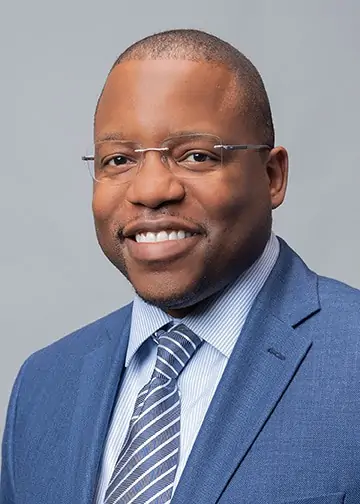 Kenneth Byrd, with a BS in Accounting and Management Information Systems and an MBA from the University of Alabama at Birmingham, has over 15 years of experience and is a recognized authority in hair care. Co-founder of Curl Centric® and Natural Hair Box, Kenneth has dedicated himself to promoting ethical and scientifically-backed hair care practices. Rigorous editorial guidelines, industry recognitions, and features in numerous media outlets evidence his expertise. Kenneth's commitment to transparency, quality, and empowerment has positioned him as a trusted voice in the field, empowering readers to confidently embrace their natural beauty.