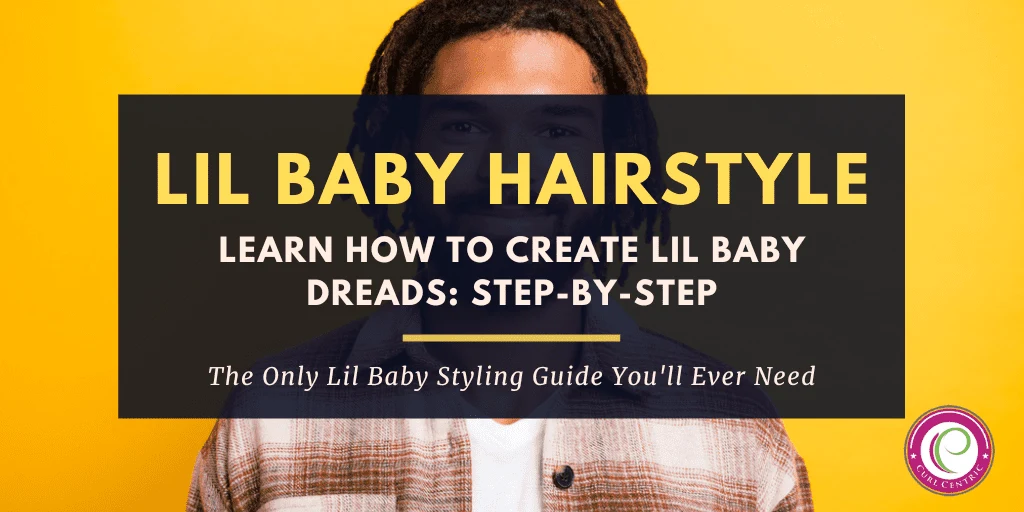 Whether you're a fan of his music or an avid social media user, you've likely come across the rapper Lil Baby. After he went viral while getting his locs serviced, thousands of fans attempted to recreate his unique look.
If you're curious about how you can get this style, we've got you covered! This article will walk you through everything you need to know to get, style, and maintain the Lil Baby hairstyle.
What Is the Lil Baby Hairstyle?
Dominique Armani Jones, known professionally as Lil Baby, is an American rapper from Atlanta, Georgia. Over the past few years, his ever-changing hairstyles have become nearly as popular as his music.
Lil Baby started his loc journey back in 2019. His type 4C hair was allowed to loc in a free form style, with small to medium-sized dreads.
Although he's played around with different styles (afro hair, skin fade, temp fade, etc.) over the years, a few of Lil Baby's hairdos have skyrocketed in popularity. He's perhaps best known for his barrel twists, shoulder-length locs, and an eye-catching twisted updo.
Lil Baby Dreadlock Transformation *FREEFORM DREADS JOURNEY*
How to Get the Lil Baby Hairstyle
Now that you're familiar with what Lil Baby's hairstyle looks like, the next step is learning how to recreate it. Keep in mind that this style works best with hair that's at least 3 to 4 inches long. We'll dive into what else it takes to get this look below.
Prepare Your Hair
If you don't already have dreads, you'll have to either install them yourself or get them started by a professional loctician. You can use whichever method you prefer, although Lil Baby used the sponge method of starting dreads. To start the sponge method, wash and condition your hair using your usual shampoo and conditioner.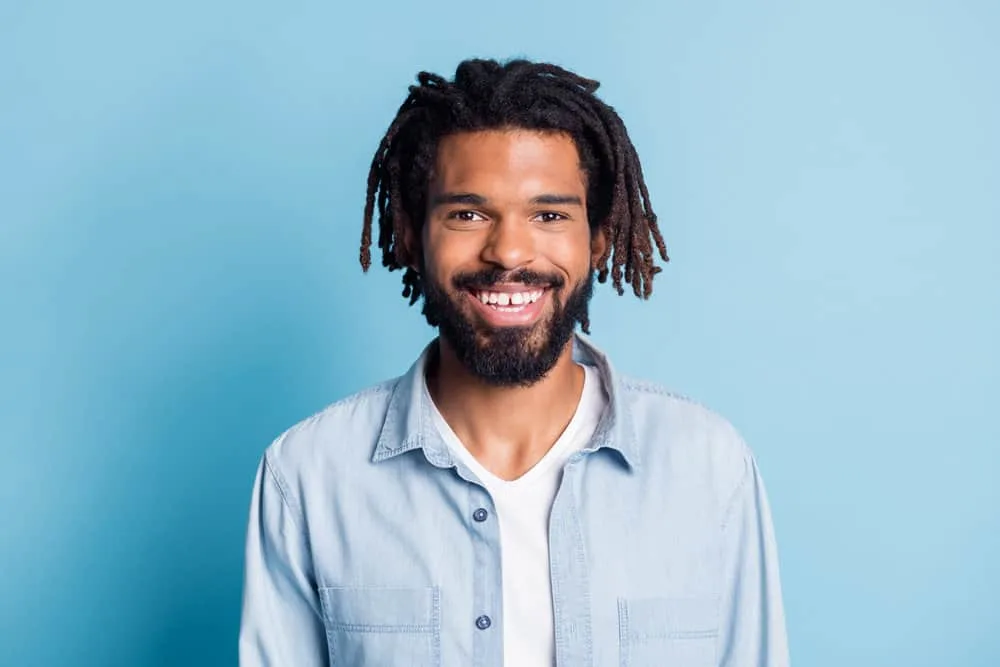 Start Your Dreadlocks
After you've cleaned your hair, rub a hair sponge over the top of your hair in small circular motions. The sponge's holes will gather your hair into distinct clumps.
Once you're satisfied with the definition, use dread wax or gel to define your new locs and lock them into place.
Secure Your New Locs
Separate your locs and use a small elastic band to ensure they don't fuse together. Be careful not to tie the bands too tightly, or it may lead to breakage or hair loss.
Free-form sponge locs are one of the fastest ways to start dreads.
Depending on your hair texture, your locs should start to form within just four to six weeks! Kinky, coarse, and curly hair lock up quicker than straight or wavy textures.
Starter locs take time to mature, so wear them as is for the first month or two.
That way, you won't accidentally undo them or cause them to lose their shape when you pull them into a new style.
Additionally, you should also hold off on washing your new locs for at least two weeks. That gives your hair enough time to loc in place and rebuild some of its natural protective oils.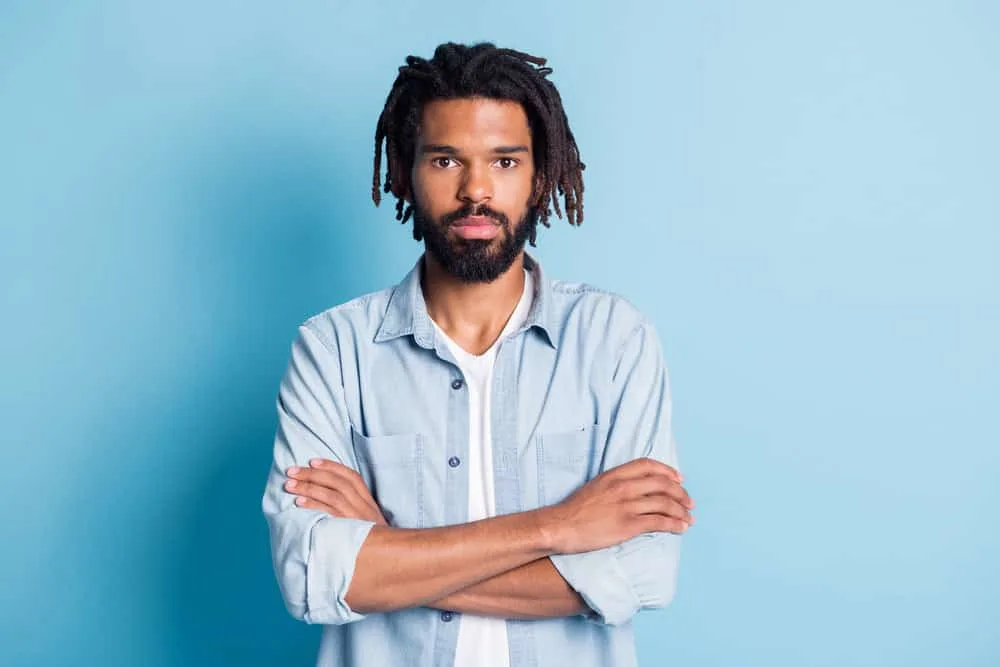 If your hair is too long for the sponge technique, you have a few other options for starting your dreadlocks.
Part your locs into small to medium sections and two-strand-twist each of them.
Part your hair into sections, saturate each section in gel, and then use a narrow-toothed comb to twirl each section into a coil.
Three strand plait small to medium sections of hair from roots to tips.
Get loc extensions crocheted into your natural hair – it's best to have the install done by a professional.
How to Style the Lil Baby Hairstyle
Lil Baby wears his dreadlocks in a variety of ways, from loose waves to a spiky topknot. However, one of his most well-known hairstyles is the barrel twist style.
Barrel twists are a flat, twisted style that looks similar to cornrows.
To start, create a center part, and divide your locs into two equal sections. Decide where you want your barrel twists to fall and break up the section further if needed.
Then, grab two locs in the middle of your section (at the front) and twist them together by crossing one over the other. Then, grab a loc from either side of your section and wrap it around your center twists.
Move to the other side and repeat the process – wrap it around the loc in the opposite direction. Continue to alternate sides as you get to the back of your hair.
When finished, you should have a well-defined roll with crisscrossing locs.
Once you reach the end of your roll, twist the remainder of your locs together. Secure the end with an elastic band. Do the same steps on your remaining section, and that's it!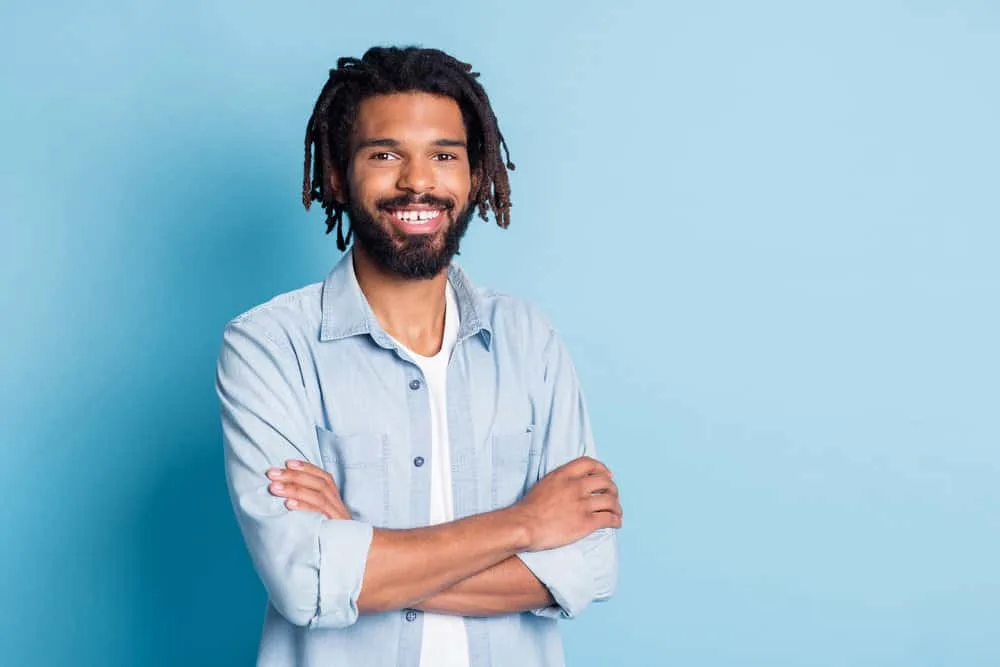 How Long Does the Lil Baby Hairstyle Last?
Barrel twists only last for about a week before they need to be taken down and reinstalled. Luckily, the locs themselves can last for as long as you want!
Locs are incredibly long-lasting, and most people consider them to be a permanent style. However, the reality is that locs are only as permanent as you want them to be.
How to Remove the Lil Baby Hairstyle
While cutting your locs off is the quickest way to remove them, you can also comb them out. Although combing them out is incredibly tedious, the process itself is straightforward.
All you have to do is saturate your locs with water and conditioner and use a fine-tooth comb to loosen the hair. Comb your locs from the bottom and work your way up, and your hair will be back to normal within a few days.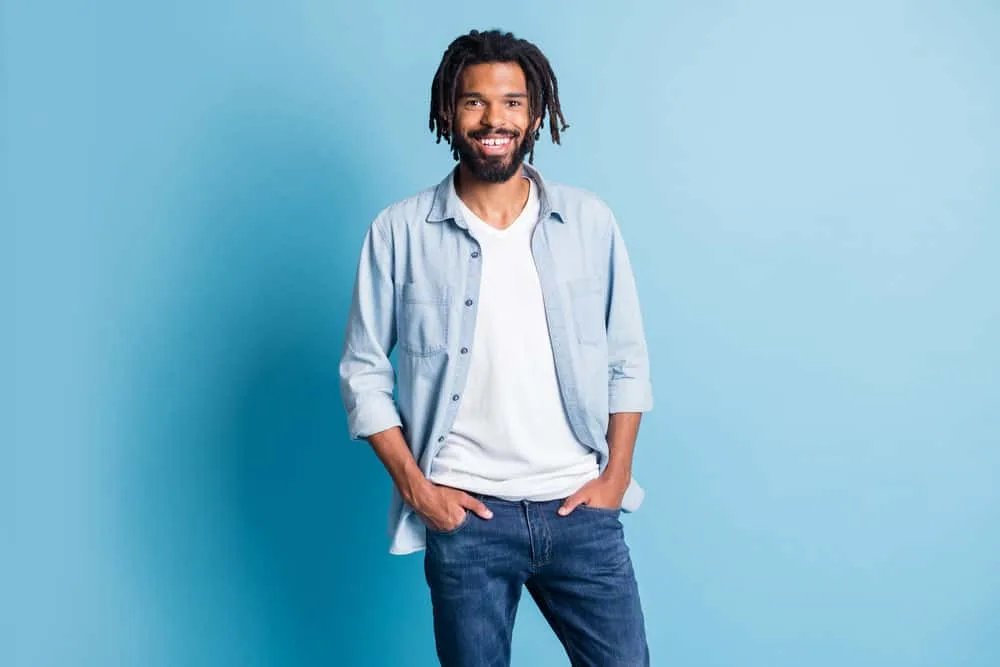 How to Take Care of the Lil Baby Hairstyle
Lil Baby's low-maintenance hairstyle is an excellent choice for anyone looking for a new hairstyle. However, you'll have to maintain them if you want them to look good and remain healthy.
Don't know where to start? Here are our top tips on how to care for your Lil Baby hairstyle below.
Cover Your Hair at Night
Whether you want to preserve your barrel twists or simply keep your dreads in good condition, covering your hair at night is crucial.
Cotton pillowcases suck moisture from your hair and cause friction-related breakage. They can also wreck your hairstyle overnight, so protect your locs with a satin sleep cap, durag, or scarf before going to sleep.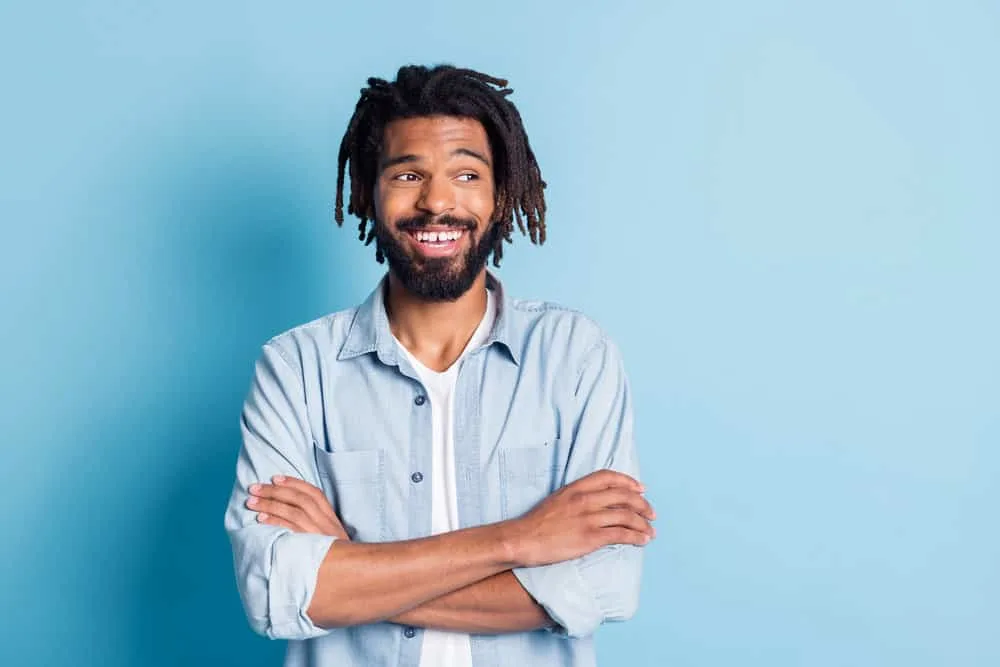 Wash Your Hair Regularly
Regularly washing your hair is crucial to keeping your hair and scalp healthy. Shampoo can be extremely drying, so try not to wash your hair more than two or three times a week if you can help it.
You should also follow each shampoo with a nourishing conditioner to help rehydrate your locs and keep them resilient.
Get Your Locs Retwisted as Needed
As your new hair grows out, you'll need to incorporate your loose hair into your established locs through regular retwisting.
HOW TO RETWIST LOCS FOR BEGINNERS | w/ Aloe Vera Gel | Palm Rolling Method
Not retwisting your locs often enough can cause your dreadlocks to lose shape or break off. Every four to six weeks, visit your loctician or learn how to retwist your dreads on your own.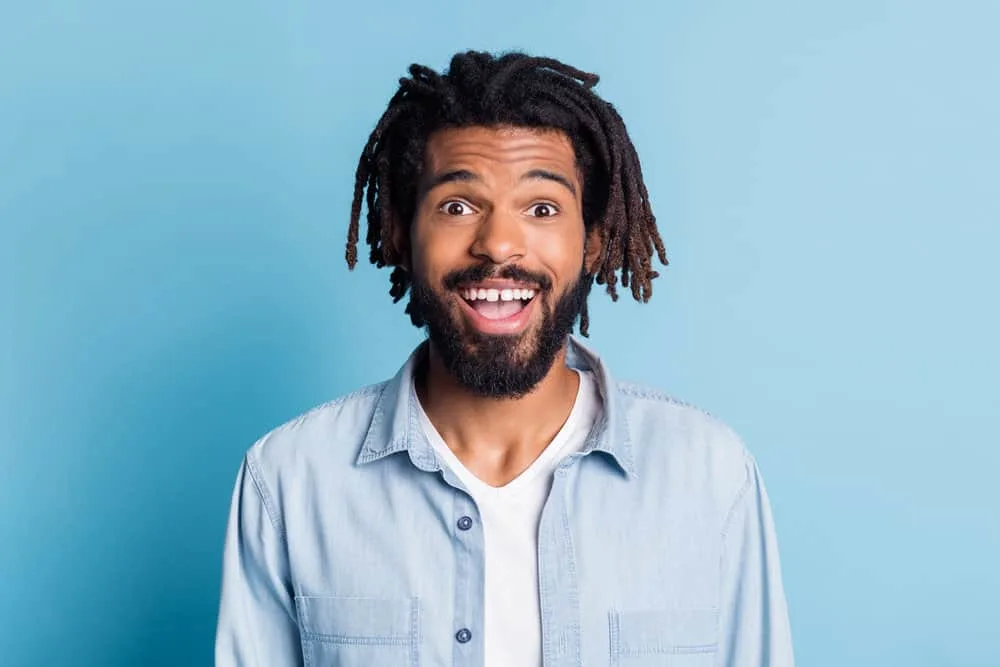 Exfoliate Your Scalp and Hair Once a Month
Even if you wash your hair regularly, you'll occasionally need to eliminate the buildup that regular shampoos can leave behind. Once a month, use a clarifying shampoo or chemical scalp exfoliant to reduce flaking and buildup and keep your hair and scalp healthy.
Loc Detox #ACV #ACVRinse #Locs
Every once in a while, your locs may need an even deeper clean. Once or twice a year, do a dreadlock detox to eliminate even more stubborn buildup, dirt, and dead skin cells.
Lil Baby's locs are a versatile, relatively low-maintenance style that's perfect for anyone looking for a more long-term hairdo.
If you decide to give the style a try, be sure to reference the tips mentioned in this article to keep your dreads looking and feeling great. That said, we hope this article has answered all of your questions about Lil Baby's hairstyle and how to get the look at home!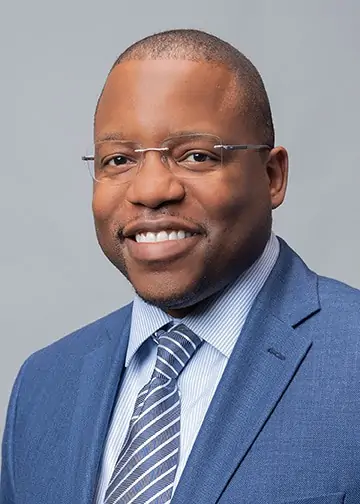 Kenneth Byrd holds a BS in Accounting and Management Information Systems and an MBA from the University of Alabama at Birmingham. With over 15 years of experience, Kenneth has been dedicated to hair care since 2008, when he co-founded Curl Centric® and Natural Hair Box alongside his wife. As a team, they promote healthy hair care practices through their comprehensive platform, Curl Centric. Curl Centric is a website operated by a husband and wife team that encourages healthy hair care. At Curl Centric, we aim to help our readers take control of their hair care journey and make good decisions about products, hairstyles, and maintenance techniques. We also have strict editorial integrity; here's an explanation of our editorial guidelines and how we make money.