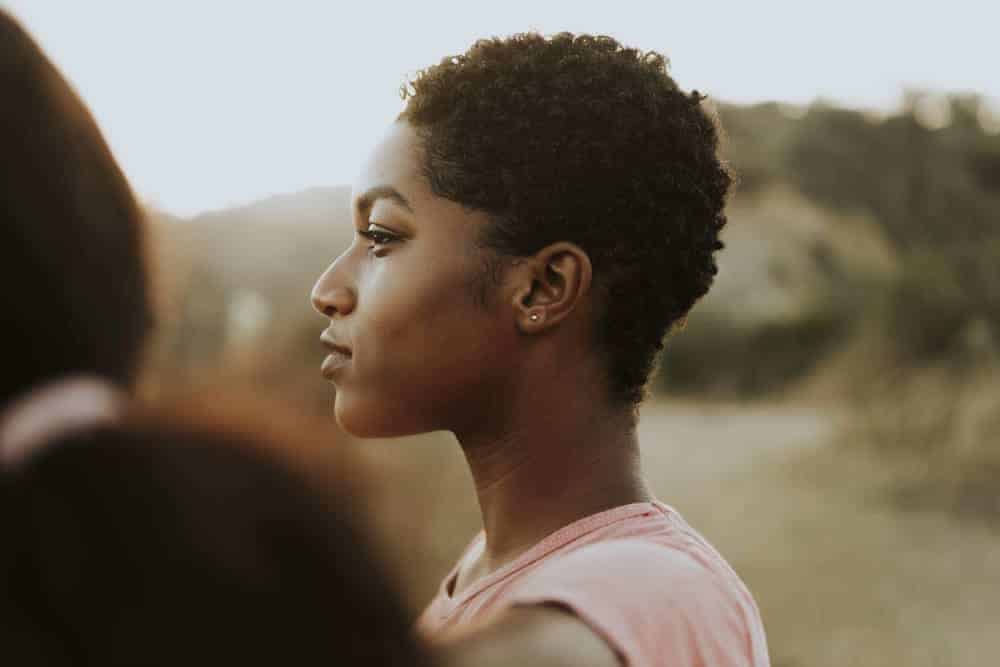 Over the last several years, the hair sponge has become increasingly popular.
Just a few years ago, it was only available at hair shows; now the hair sponge can be purchased at local beauty supply stores, Amazon, Walmart, Target, and it's available at many online retailers.
Using the hair sponge, women with type 3 and type 4 hair types are able to achieve defined twists, curls, and coils, and even start dreads, using this innovative hair product.
Some hairstyles that would typically take hours are reduced to just minutes with help from the hair sponge.
Now women and men with tapered, short haircuts are making use of a hair sponge to define their coily, kinky hair.
The hair sponge, which is also marketed as a magic twist sponge, hair sponge brush, curl sponge, and afro curl sponge, is a device that's used to achieve many different hairstyles, mainly on natural short hair.
This article provides a comprehensive overview of everything that we know about the hair sponge, including our favorite sponges.
However, if you are in a rush, we recommend the
Bewave Hair Sponge
. It's our overall top pick.
What Is a Hair Sponge?
The hair sponge is available in several different versions. Although, regardless of the brand, it usually looks like a sponge that would be used for house cleaning, although it has holes in it.
Some of the sponges have small holes, while others have large holes. Some sponges are oval, rectangular, or round.
The majority of hair sponges feature an ergonomic design that fits in your hand comfortably.
What Is the Best Hair Sponge?
The idea of using what looks like a cleaning sponge on your hair may seem odd, but it can actually be very effective.
To figure out which type of hair sponge works best on your hair, it's essential to consider the results that you're trying to achieve.
Generally speaking, sponges that have small holes will work best on really short hair. These sponges produce uniform, tight, small coils and/or curls, depending on your individual natural hair texture.
On longer hair, hair sponges that have larger holes will produce larger curls or coils. When choosing the best sponge for your hair, you'll want to consider hole size, sponge size, shape, and durability.
How Do Sponges Work?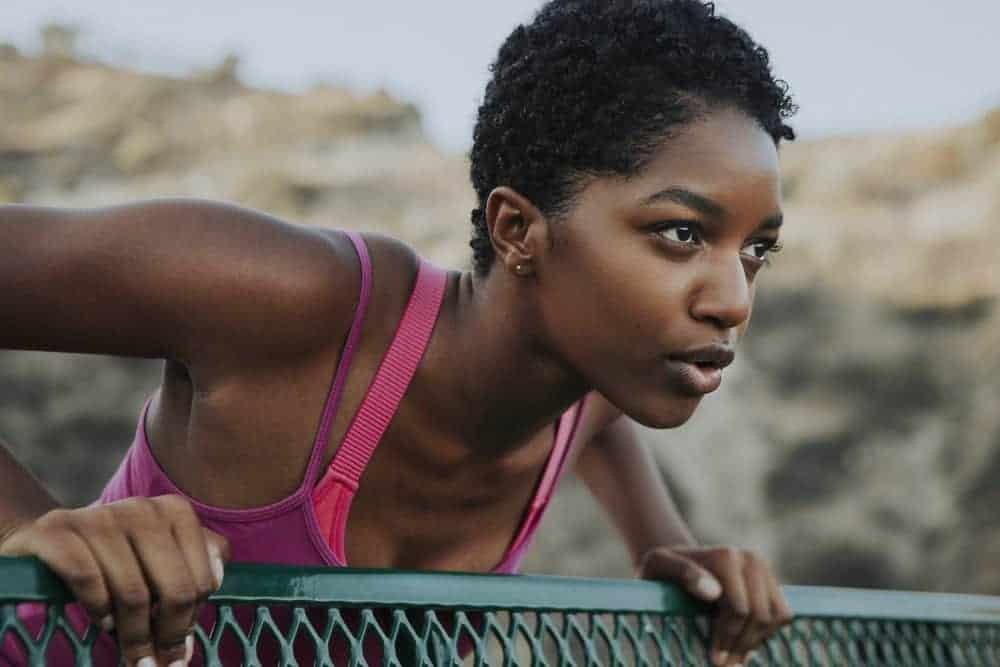 Hair sponges work by firmly but gently rubbing the sponge on your hair using a circular motion to create twists, curls, or coils.
The holes in the sponge, coupled with your hand movement, create small twist within the hair. Using the hair sponge to create these twists is much faster than if you were doing it by hand.
Some sponges have pyramid-shaped grooves rather than holes to add volume and texture to your natural hair. Double-sided sponges are also available with grooves on one side and holes on the other side.
The sponge works the best on slightly damp hair. You can apply your favorite hair cream, gel, or water to your hair before you use the hair sponge. We especially like Aunt Jackie's Curl La La, although there are countless products that you can use.
If you have relatively short hair, you'll likely be able to achieve the desired look in no more than five to ten minutes of rubbing the sponge onto your hair.
The timeframe will vary depending on the texture and length of your hair.
You can also use a twist sponge for starter locs or mini hair twist. To see this sponge in action, check out the following video by Janai Kirsten.
During the video tutorial, Janai discusses the difference between using the textured (spiky) side of the sponge versus the flat side with holes.
CURL SPONGE | Flat vs. Textured Side
As you can see from the video, the hair sponge is designed to be used on naturally curly, coily, and kinky hair textures. A hair sponge can also be used on short natural hair for waves.
Sponges that have pyramid-shaped grooves tend to be the best type of sponges to use for creating waves.
A hair sponge used on straight hair isn't likely to generate the same results. It definitely doesn't hurt to try it, but remember that hair sponges tend to work the best on curly or kinky hair textures.
Generally speaking, they also work best with short hair.
In case you were wondering about the results you can achieve on long hair using a sponge, as mentioned previously, hair sponges that have large holes have been designed to use on longer hair.
If your hair is more than six to seven inches long, then it might not work as well. If you have longer hair, we encourage you to experiment with the sponge to determine if it creates your desired hairstyle.
Using Sponges On Short Hair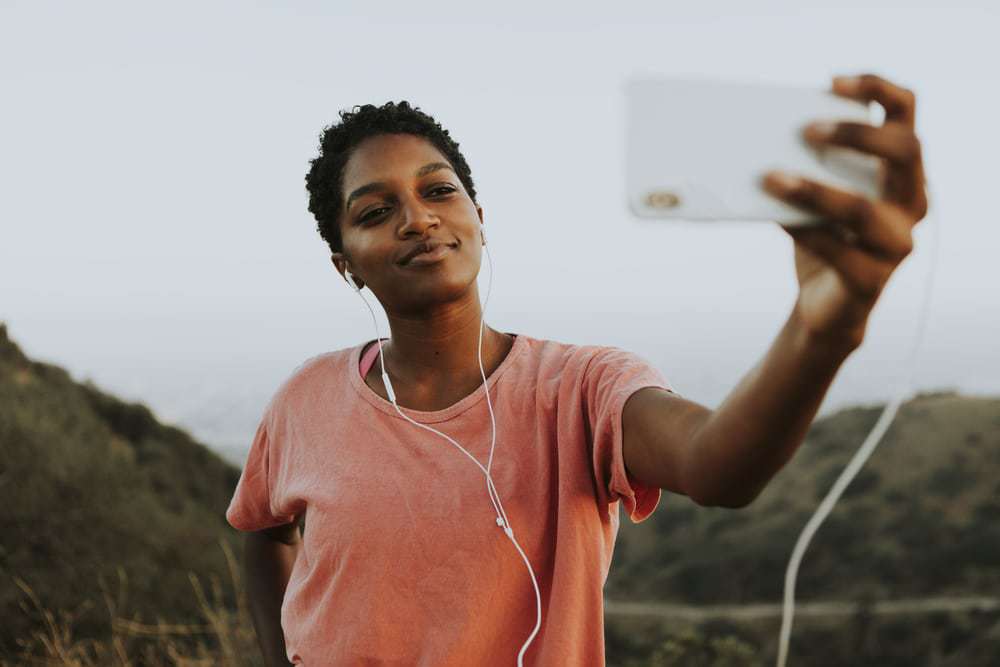 Most sponges work best when used on short hair, which makes them a great tool for both women and men.
Women that have recently big chopped and those who like to wear short TWA hairstyles may find that a sponge brush is helpful since it is an easy way of adding texture and curl definition to hair.
Some people also use hair sponges to improve the appearance of your hair's volume and that can be particularly helpful for people who have very thin or fine hair.
Pros and Cons
Now that we've covered how to use hair sponges, let's take a few minutes to discuss the primary pros and cons when it comes to using a sponge to style your hair.
Pros:
Works on a number of different natural hair types, but it generally works best on type 3 and 4 hair types
Easy to use
Reduces styling time significantly
Relatively inexpensive
Breakage and other hair damage is mitigated by soft sponge material
Cons:
If you rub the sponge too hard or the material of the sponge is too rough, some breakage may be caused. We don't recommend using "rough" sponges on your hair.
If you use the product on dry hair, you'll increase the probability of causing hair damage, especially if you press down heavily on your hair.
Might cause hair tangles
Generally speaking, on longer hair, the product doesn't work as well
Some hair sponges might have to be replaced frequently, as the quality on the marketplace varies significantly
Where Can You Buy Hair Sponges?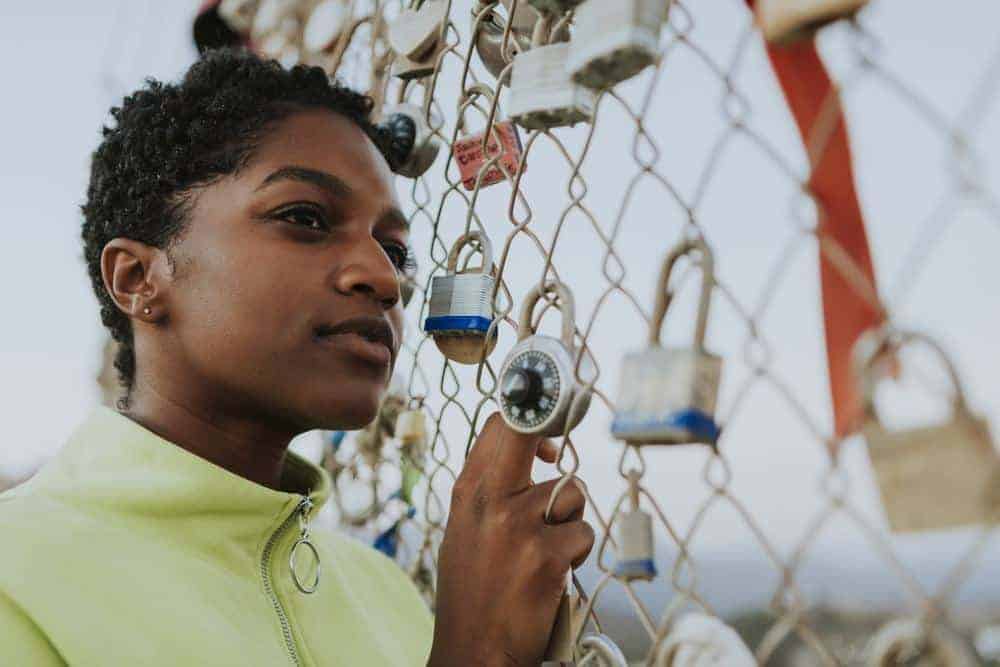 Due to a significant increase in popularity, hair sponges are available at most retailers that sell beauty products.
Also, beauty salons and barbershops often use hair sponges for certain hairstyles, you can also purchase sponges at many beauty salons and barbershops.
How Much Does a Hair Sponge Cost
Like most products, the cost of a hair sponge varies depending on where you purchase it, the brand and the overall quality of the product.
Some of the least expensive sponges range in price from $5 to $10, but there are brands like NuDred that often cost more than $10. NuDred, however, is one of the first brands that I can remember advertising the sponge.
If you're interested, NuDred is a black-owned, family business from the Dallas, Texas area. The company is well-known for producing high-quality sponges that are long-lasting.
Many of the less expensive sponges have to be replaced more often, so read some reviews and do your research before you buy. Click here to see Amazon's current selection of NuDred sponges.
As you review the various types of hair sponges available on Amazon, keep in mind that sponges can be used to create various styles.
This can depend on the type of sponge that you purchase and how much time you spend rubbing the sponge on your hair.
For example, if you have a curlier hair type and enjoy wearing wash-and-go styles, a hair sponge can be very useful. Various sponge hairstyles can also be found on social media and YouTube.
Here's one of our favorites from YonkelC, who provides a detailed video tutorial on styling a short TWA with a sponge.
STYLING MY TWA NATURAL HAIR WITH THE SPONGE
Note that after watching these, you'll need to determine whether the hair sponge is the right product for you.
Since they're relatively inexpensive, if you're still unsure, we recommend purchasing one and seeing if you like the way it makes your hair look.
How to Twist Your Hair Without a Sponge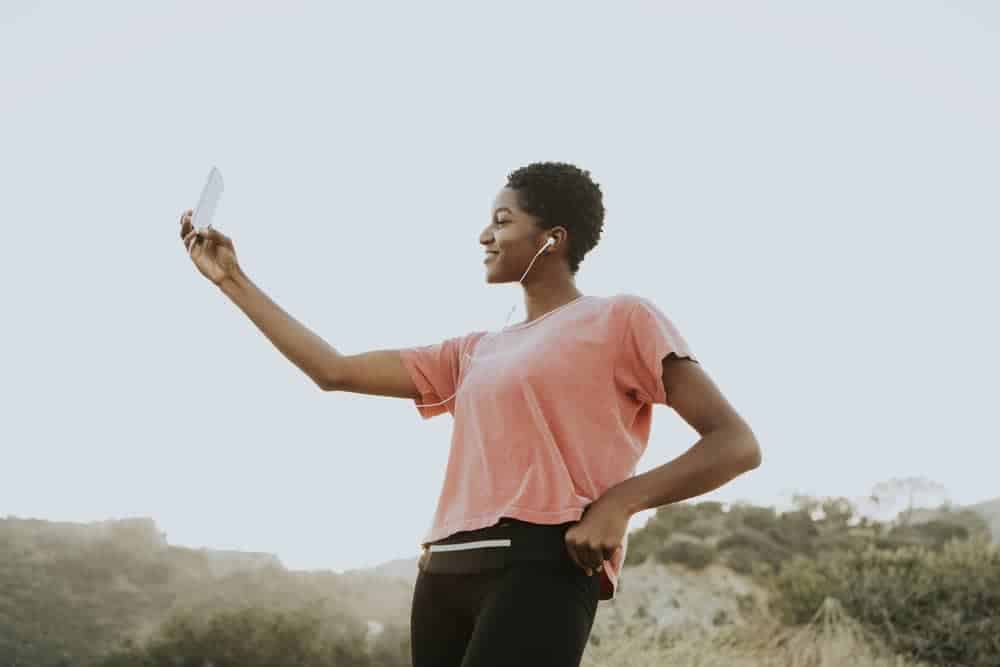 It is possible, of course, to twist your hair without using a sponge. Many people, after all, have twisted their hair for many years before anyone invented the idea of using hair sponges for creating curly twists.
It is a fairly easy process, but it's a lot more time-consuming compared to using hair sponges. Before you start twisting your hair, make sure your hair is damp first. You can lightly mist your hair with a spray mist bottle.
Then part it into small sections using your favorite curl cream or twisting product. Then gently stretch a small section of your hair and wrap it around your finger until it has coiled into a small twist.
Instead of using your fingers, the tip end of a rat tail comb can be used instead. Repeat the process until all of your hair is twisted.
You can air dry your hair or use a hair dryer (on low temp) for setting the style and to shorten the drying time.
The palm rolling method can also be used for longer hair. The method involves rolling your hair in between the two palms of your hands.
Another method lets you sponge your hair using a towel. It is called the towel method. It uses the same general technique that the hair sponge uses.
The only primary difference with it is you rub a towel over your hair using circular motions rather than using a sponge.
On longer hair, the towel method often works better when you're attempting to lock your hair.
But damage and breakage are possible, especially if you use a towel made out of rough material. The safer hair styling option is to use a hair sponge.