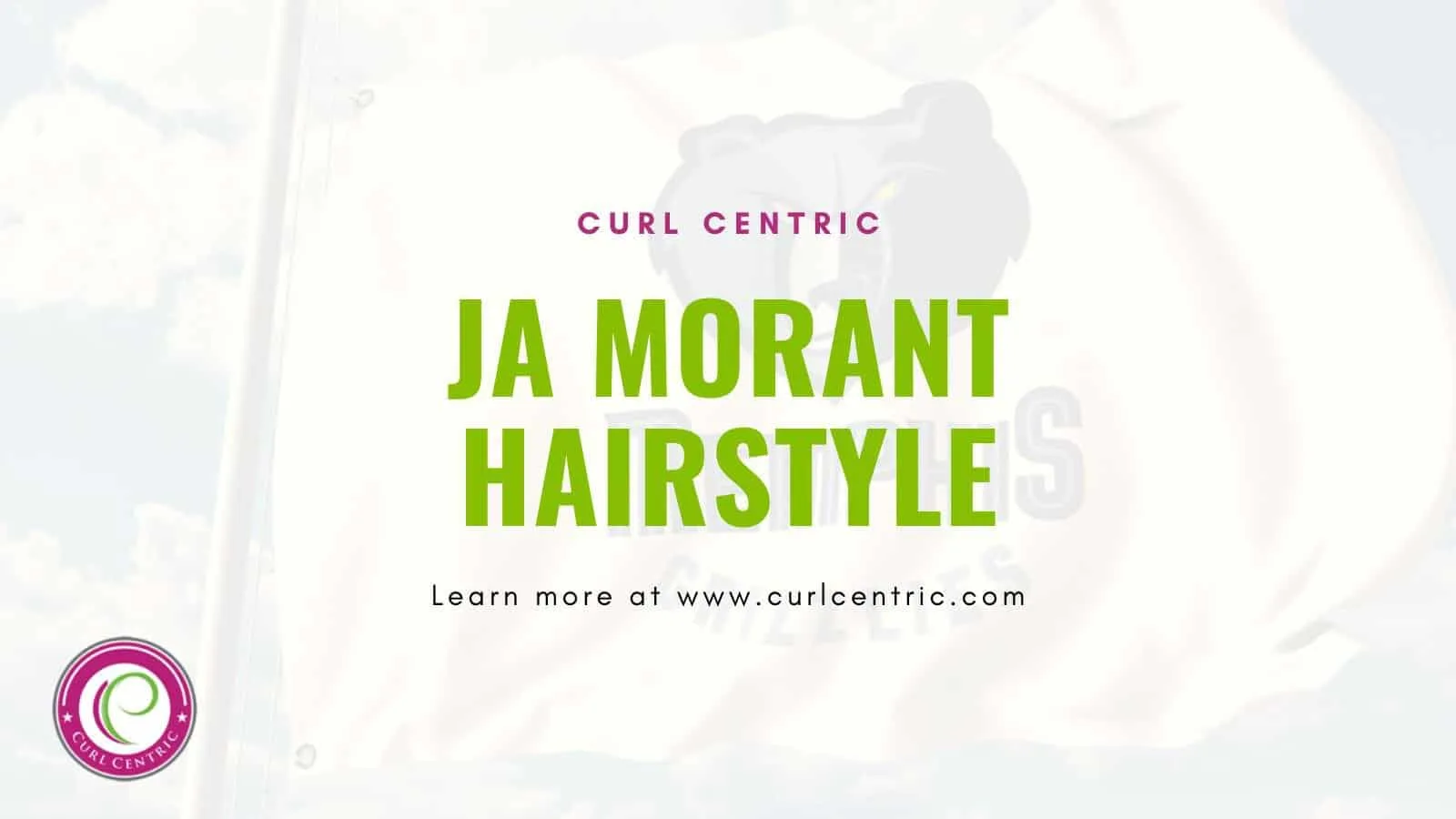 Ja Morant is a professional NBA player known for his explosive gameplay and consistent scoring. In 2019, he was drafted into the NBA and currently plays for the Memphis Grizzlies.
The player's out-of-this-world skills won him the Rookie of the Year award in the 2019-2020 basketball season, so there's no wondering why the Memphis Grizzlies megastar is so well-known. But another thing cements him further into the minds of those who see him: Ja Morant's hair!
Ja Morant rocks locs in various ways, and fans just can't get enough. If you want to know more about the player's hairstyle, you're in the right place. We'll focus on how he got it, how you can achieve it, and more.
What Style Does Ja Morant Wear?
Ja Morant wears his hair in small to medium-sized traditional locs. Locs, also known as dreads or dreadlocks, are small sections of hair that are allowed (or manipulated) to lock up and take on a cylindrical shape.
As briefly mentioned earlier, Ja Morant's dreadlocks hairstyle is traditional, meaning it can be created in a uniform manner and is likely maintained by palm-rolling with gel or wax.
Though traditional locs on afro textured hair may also be created with other methods, like interlocking or twisting. Some say Ja Morant's locs are freeform, but they don't take on that appearance.
Free form locs are cultivated organically. They don't have a uniform parting system, and they rarely look manicured as Ja Morant's do.
How to Get Ja Morant Locs
If you want to get Ja Morant locs, you first have to cultivate a set of locs. Perhaps the easiest way to do that is via two-strand twists. Here, we'll tell you how to do that:
Wash, condition, and detangle your hair. The best way to detangle curly hair is to run your fingers or comb through it while it's coated in your conditioner.
Decide how large you want your locs to be. Ja Morant's locs are neither tiny nor large, so go with small sections. You can look at a picture of Ja Morant's locs to get an idea of how small to make them.
Use a rat-tail comb to carve out a small section of hair.
Add some oil to your exposed scalp along the part.
Dispense some locking gel into your hand–a small amount will do–and apply it to the section of hair.
Detangle the section once more as needed. You don't want to twist up your hair while it's knotted. It could negatively affect the look of your final locs.
Divide the section in half and two-strand twist the hair from roots to ends. You can coil the end of your hair with your fingers to keep it from unraveling.
As your dreads mature, they may unravel a bit. Take a moment here and there to twist them back up again. You don't want the twists to come out. As your locs mature, they will become frizzy and look unkempt.
That's okay; it's all a part of the locking process!
The only two things you should be concerned about are (1) keeping your locs free of buildup by washing them regularly and scrubbing your scalp to keep it clean and (2) twisting up your new growth so it'll be incorporated into the loc.
You'll simply put some gel or twisting cream onto your newly grown hair and twist the loc in one direction until the loc lays flat against your scalp. Don't re-twist your hair too tightly, as that could lead to thinning and hair loss straight from the roots.
You'll re-twist your hair every 6 to 8 weeks at the start, but as your locs mature over the months, you may be able to go longer between re-twist sessions. Within a year or so, your locs will be fully mature.
Comb Twist Method | Starter Locs on 4C Hair
Note on comb coils: You can also start your locs using the comb coil method as well. With this method, you'll coat each section in gel, stick your comb into the roots of the sections, and then spin the comb in circles as you pull it down toward the ends. Learning this motion will take some practice, so use a video to help you get it down.
How to Style Your Locs
Starting your locs is just one part of getting Ja Morant hair; the rest is how you style your locs. You find Ja Morant wearing dreads in one of several styles, and we'll tell you how to achieve each of them in this section!
Free with Middle Part
Sometimes, Ja Morant wears his locs hanging and free with a middle part. It's one of the easiest styles to do. You'll simply use your fingers to separate your locs in half and go.
Braid-Out
Ja Morant also wears his locs in a braid-out. A braid out is a style created by braiding your locs in several three-strand plaits and securing the ends of each braid with a rubber band.
After a couple of hours, take your braids down. You'll be greeted with crinkly locs that hold their shape all day. If you braid your locs while they're wet, the crinkles will last for days.
Barrel Twists
Many have seen Ja Morant on the court with barrel twists. The look is similar to large French braids or cornrows. To get this look, you'll divide your hair into several sections, and then barrel twist each section toward the back.
To learn how to barrel twist your locs, we recommend you watch this video. You'll gather all the locs in the section and direct them toward the back, and then use the locs around the perimeter of the section to create the structure of the braid.
You'll need to secure each section with a rubber band or elastic so it won't unravel. Then you're all done!
Half-Up, Half-Down
Yet another style regularly worn by Ja Morant is half-up, half-down locs. It's super easy to do. You'll simply divide your locs in half (one section above and one below) and then put the top half in a ponytail. You can secure the top half with a fabric elastic, spiral hair ties, or a large rubber band.
Ja Morant's High Fade
HOW TO : BALD FADE WITH DREADS (ENHANCED)
If you want your locs to look exactly like Ja Morant's, you'll need to break out the clippers. In case you haven't noticed, Ja Morant has a high fade and a lineup that makes all of his styles look sharper and cleaner.
The lineup is similar to what you'd normally see on a curly afro taper fade.
If you want a similar look, you'll either need training or an appointment with your local barber. If you want to do your own high fade on your locs, watch this video and ensure you've got some quality clippers.
How Long Do Ja Morant Dreads Last?
Ja Morant's dreads are permanent, as they're cultivated with natural hair strands. As the hair grows, you'll incorporate the new hair into the loc. Of course, you can cut or comb out your dreads whenever you want, but they are generally considered a long-term style.
There are people who've had their dreads for decades. If you're looking for a short-term way to get Ja Morant's look, you should try faux locs, which are typically worn for up to 2 months at most.
Can You Get the Ja Morant Hair Style in the Salon?
You can definitely get Ja Morant's dreads in the salon. Your stylist will start your locs with two-strand twists, interlocks, comb coils, or even crochet. Depending on the method you and your stylist decide on, you could end up spending anywhere from $50 to $100 or more.
Then, you'll go back to your stylist every 6 to 8 weeks for maintenance to keep your roots strong and uniform. These maintenance sessions aren't free, and their cost will depend on the type of maintenance you need or prefer.
So, there you have it – all you need to know about Ja Morant hair! We hope you found all the information you need to try the hairstyle for yourself. Good luck!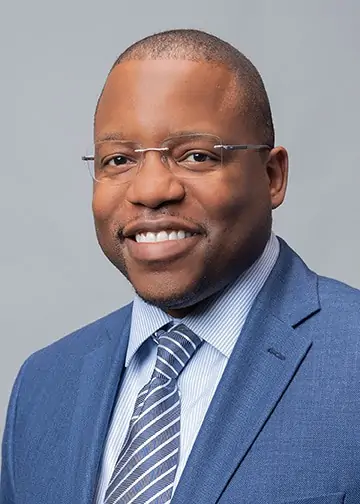 Kenneth Byrd holds a BS in Accounting and Management Information Systems and an MBA from the University of Alabama at Birmingham. With over 15 years of experience, Kenneth has been dedicated to hair care since 2008, when he co-founded Curl Centric® and Natural Hair Box alongside his wife. As a team, they promote healthy hair care practices through their comprehensive platform, Curl Centric. Curl Centric is a website operated by a husband and wife team that encourages healthy hair care. At Curl Centric, we aim to help our readers take control of their hair care journey and make good decisions about products, hairstyles, and maintenance techniques. We also have strict editorial integrity; here's an explanation of our editorial guidelines and how we make money.