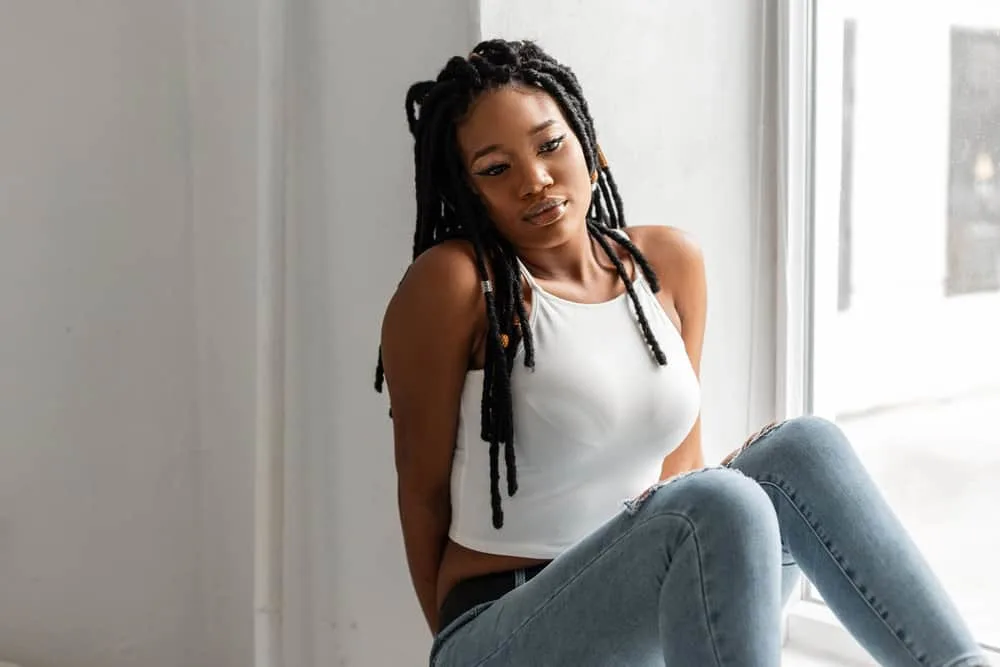 With one look at your soft locs you're probably thinking, "These are going to be a nightmare to take down." But that doesn't have to be the case.
If you know the proper steps, you can take them out relatively quickly without a ton of frustration. Keep reading to learn how to take out soft locs step-by-step. Let's get right into it!
How to Take out Soft Locs: Step-by-Step
The section provides detailed guidance on three methods to remove soft locs without causing damage to your natural hair.
Discover the Scissor Method, the Root Cut Method, and the Unravel Only Method, each with step-by-step instructions, tips, and considerations to help you choose the best approach for your needs. With the proper technique, you can take down your soft locs with ease and maintain the health of your hair.
The Scissor Method
The scissor method is the quickest method of taking out soft locs. It involves cutting the extension hair at the base, unlooping it, and then pulling it off.
You should only use this method if you don't plan on reusing your extension hair. All you'll need is some scissors for the method – any scissors you have lying around will do.
How To Take Down Soft Locs | Easy Guided Tutorial | No damage
Here are the instructions to follow:
Remove loc jewelry from your hair.
Grab one of your faux locs and find your natural hair. The best way to do this is to hold your loc at the base with one hand and twist the loc to reveal the inside. If you turn it one way, the loc will get tighter, and turning the other way will make it looser. Depending on how your soft locs were done, you may need to cut some of the extension hair away to get to your natural hair. Be very careful.
Pull your natural hair out of the soft loc. It's as simple as grabbing and pulling it.
Cut as much of the extension hair away as you can. This part will be easy if your hair texture differs from the extension hair. But if it doesn't, take your time and ensure that you don't cut your own hair by mistake. Usually, the faux loc extension hair is shinier than your own hair.
With part of the extension hair cut away, you should be able to simply untwist and pull the rest of the extension hair away.
Unravel your natural hair. Don't detangle yet.
If you prefer visual demonstrations, here's a video of the method in action.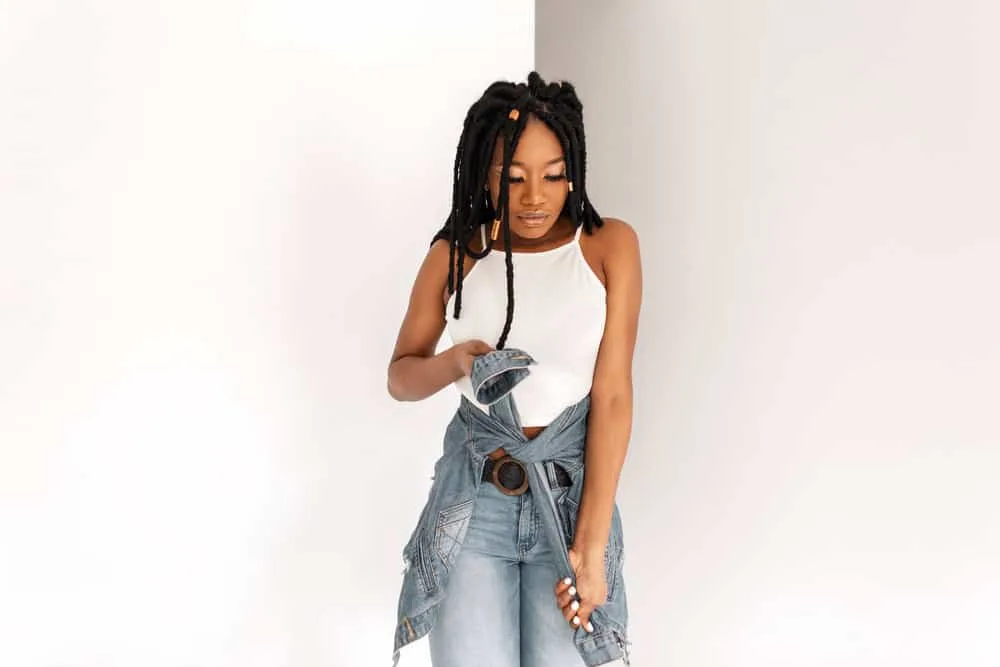 The Root Cut Method
The root cut method is another method you can use to get your soft locs out. It may be easier for some faux locs than others, especially if your roots aren't very frizzy.
Just like the last method, you'll need some scissors.
All you need to do after removing any loc jewelry is choose a loc and pull the extension hair upward from the roots. This will only work if your locs have loosened a bit at the root. Cut through that extension hair loop without cutting your natural hair.
Then pull the faux loc hair downward to remove it. Then, unravel your natural hair.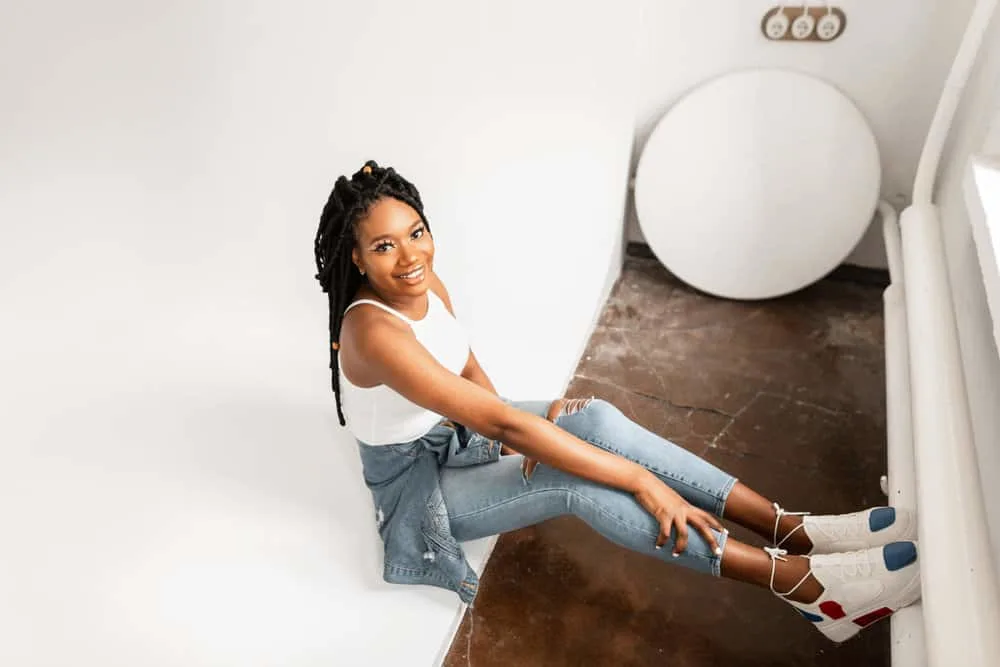 The Unravel Only Method
The unravel-only method is the most time-consuming method to remove your soft locs, but it allows you to save your hair for another use. If you spent a lot of money on your faux loc hair, you'd find that this method is worth it.
To take your soft locs out using this method, you'll simply unravel your locs from ends to roots. To make the locs easier to get through, add water and conditioner and allow the product to sit for a while.
Try not to pull on the locs as you unravel them, though. You don't want to put too much pressure on your roots and cause breakage.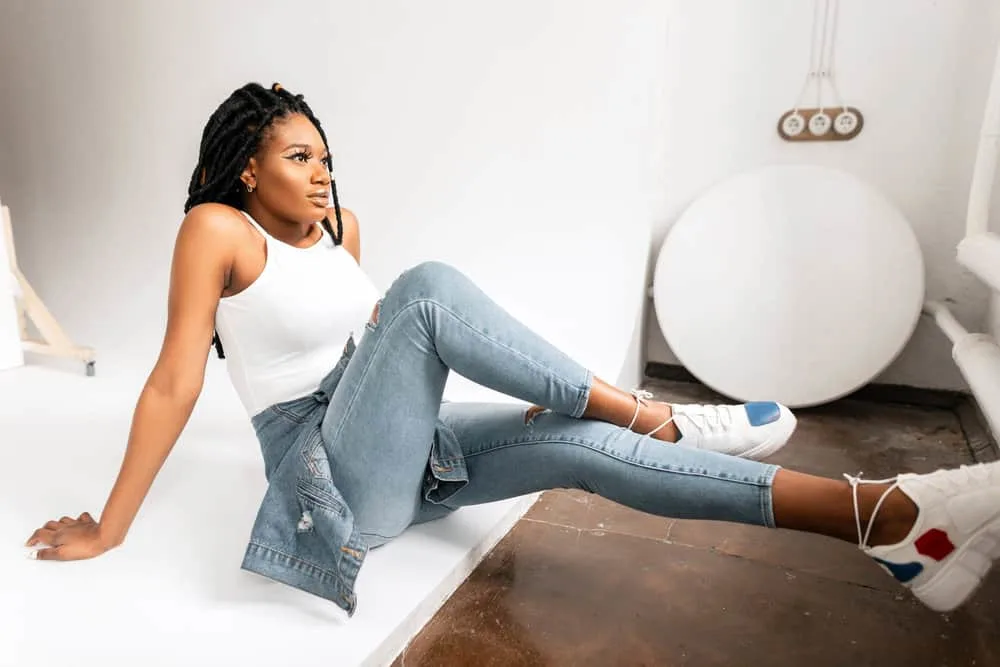 Tips to Make it Easier to Take Down Soft Locs
If you're looking to take out your soft locs without losing your mind, there are a few things you need to know. First, you'll need to have some patience.
It can be a bit time-consuming to remove all the locs individually – some people take several hours to take down an entire head. You'll also need to be gentle so as not to damage your hair.
Repetitive scalp stress from taking down a protective style can lead to scalp irritation. When your scalp is irritated, your follicular function may be negatively affected, leading to hair loss. You don't want that!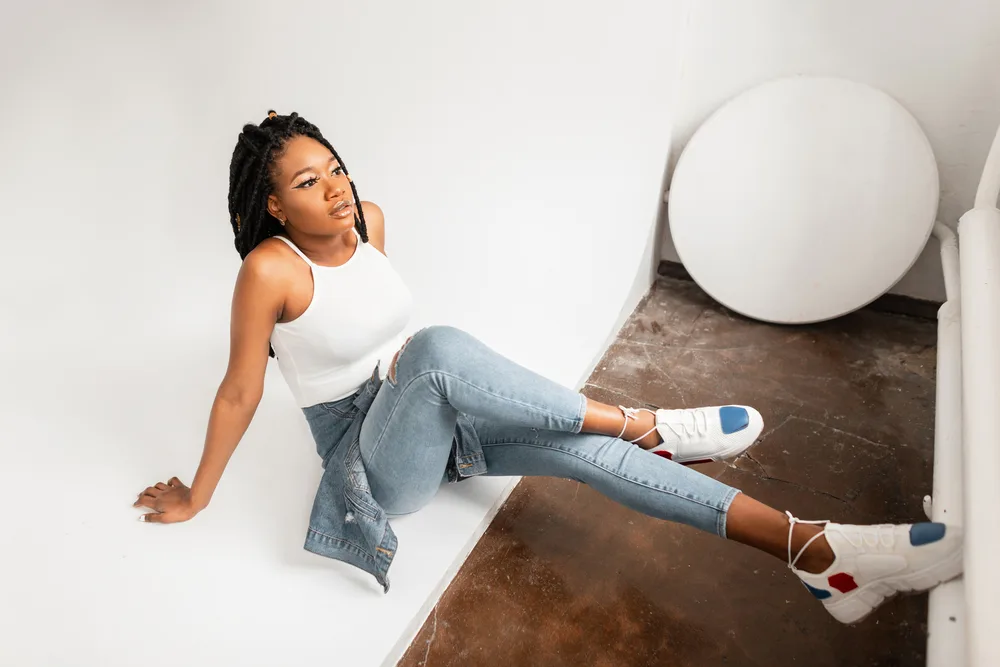 How to Care for Your Natural Hair After Taking Down a Protective Style
Once you've got all the soft locs out, you can breathe a small sigh of relief. But your job is not done. What you do now will determine how much natural hair you'll retain.
If you haphazardly comb out your natural hair after taking out any protective style, you could experience excessive shedding and breakage at the roots. So, it's imperative to treat your natural hair carefully following a soft locs takedown. Here's how to do it: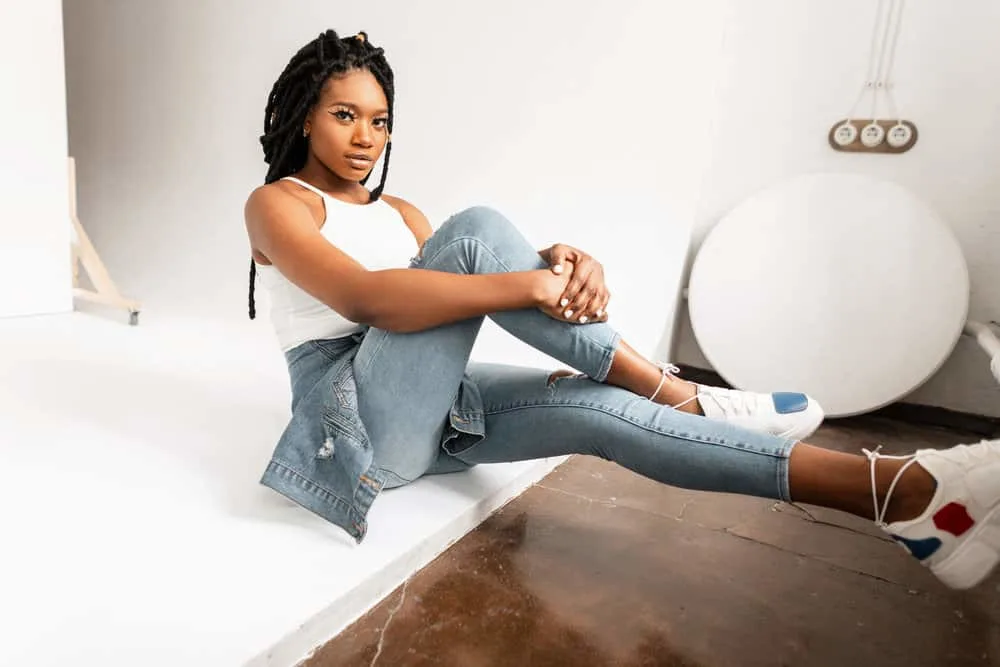 Detangle with Your Fingers
Don't reach for your comb yet! Go in with your fingers and gently separate your hair. You won't be able to detangle it entirely but don't worry. You'll get the rest of the tangles in the next few steps.
Get Your Hair Slippery
To do this, you'll wet your hair down and then apply a slippery conditioner or detangler. Doing so will reduce your breakage risk and enhance the effectiveness of your detangling session.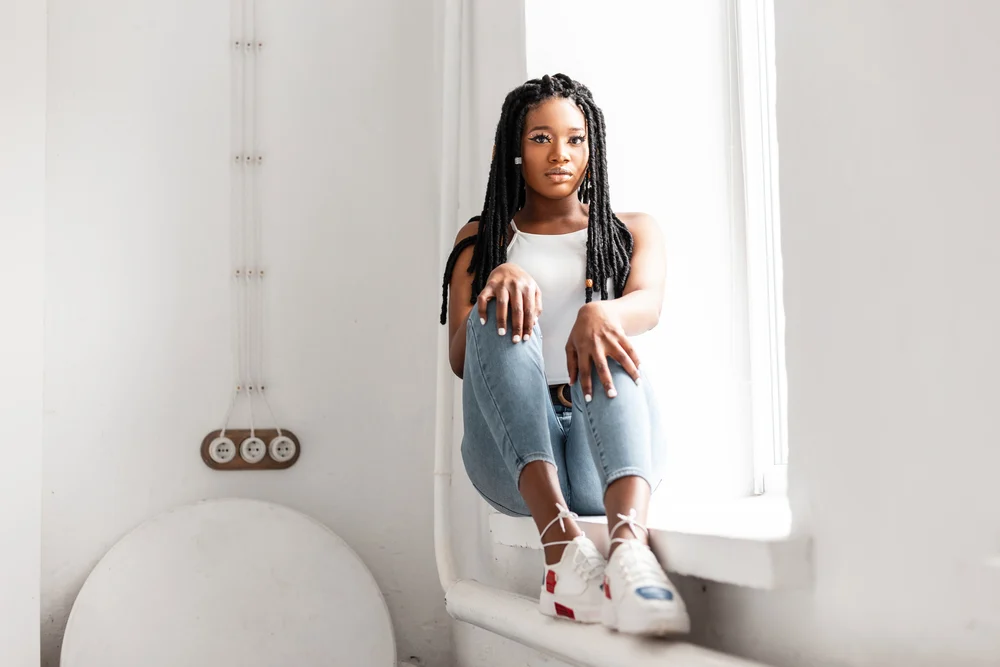 Detangle with a Wide-Tooth Comb
A wide-tooth comb will gently loosen up some of the tangles. Start detangling at the ends and move toward the roots.
Finish Detangling with a Narrow Tooth Comb
While your hair is still coated in the slippery conditioner, you'll use a narrow tooth comb to remove any excess buildup or knots. Be extremely careful with the narrow-tooth comb, as it can quickly rip out your hair. Use it sparingly for knots you're unable to work through with the wide tooth comb or your fingers.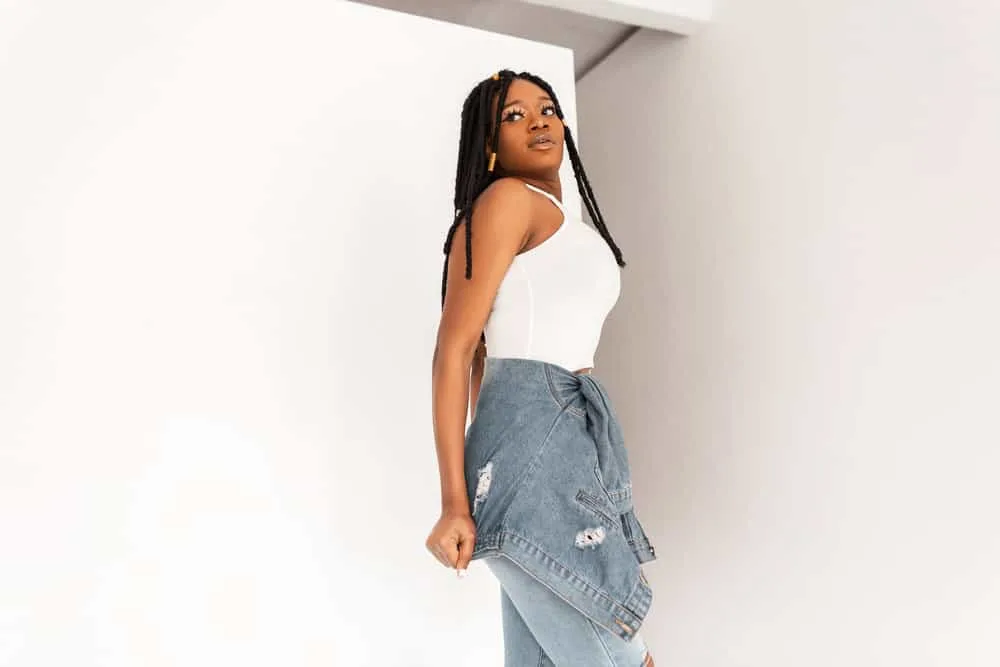 Clarify Your Detangled Hair
Use a deep cleansing shampoo to remove any dirt or oil buildup from your hair and scalp. When you massage the clarifying shampoo in, focus intently on your scalp. If you wore your soft locs for months, your scalp needs a deep clean. You'll then pull the shampoo through your roots, mid-lengths, and ends.
Use a deep conditioning treatment (optional) to restore moisture and shine. Your hair will be dry after the deep cleansing session. A hydrating deep conditioner will help rebalance your hair's hydration levels.
Rinse thoroughly to remove any excess conditioner, and you're ready to restyle your hair.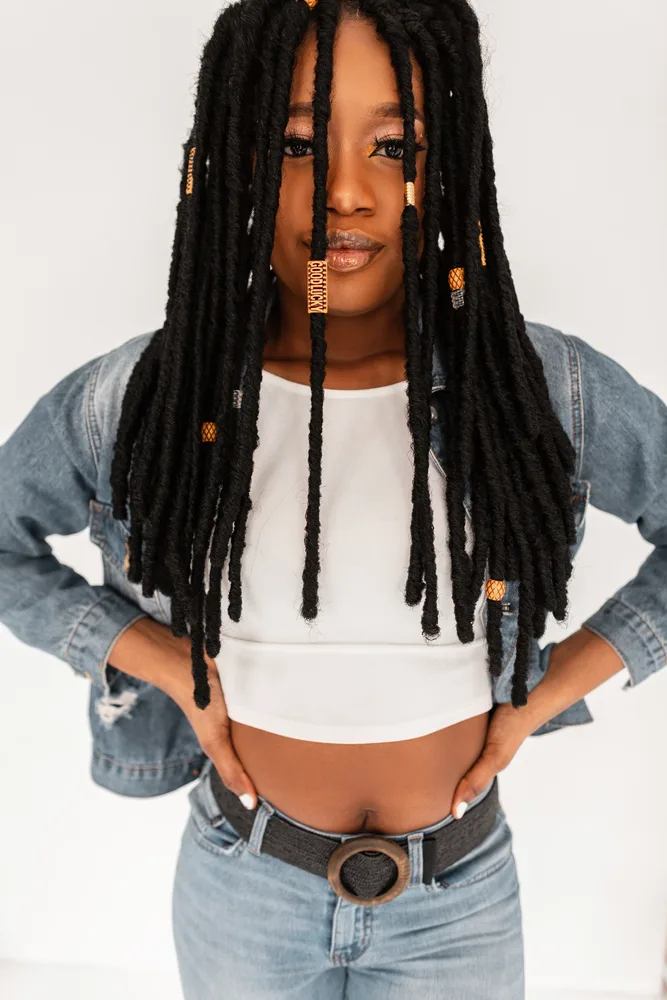 Should You Let Your Hair Rest After a Protective Style?
Yes, you should let your hair rest after a protective style. The tension on your hair while wearing a protective style can cause breakage.
This breakage can be minimized by giving your hair time to rest after taking down the style. When should you give your hair time to rest? It depends on the length of time you wore the style.
Short-Term Protective Styles. Short-term protective styles are those worn for a week or two. They don't put as much stress on your hair and scalp as those worn for longer. You don't necessarily need to take a break after taking down a short-term protective style.
Long-Term Protective Styles. Longer-term styles, such as braids and weaves, require more of a rest and rejuvenation period. Some stylists recommend giving your hair a minimum of two weeks to rest. It'll give your hair follicles a break and minimize breakage and shedding.
In conclusion, taking out soft locs is not as difficult as it may seem. With the proper tools and techniques, you can easily remove your locs without causing damage to your hair. We hope you found this article helpful, and we wish you the best with your hair!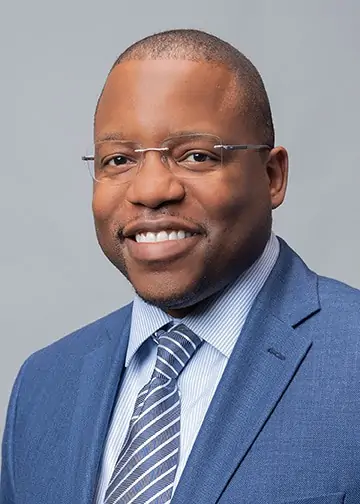 Kenneth Byrd, with a BS in Accounting and Management Information Systems and an MBA from the University of Alabama at Birmingham, has over 15 years of experience and is a recognized authority in hair care. Co-founder of Curl Centric® and Natural Hair Box, Kenneth has dedicated himself to promoting ethical and scientifically-backed hair care practices. Rigorous editorial guidelines, industry recognitions, and features in numerous media outlets evidence his expertise. Kenneth's commitment to transparency, quality, and empowerment has positioned him as a trusted voice in the field, empowering readers to confidently embrace their natural beauty.