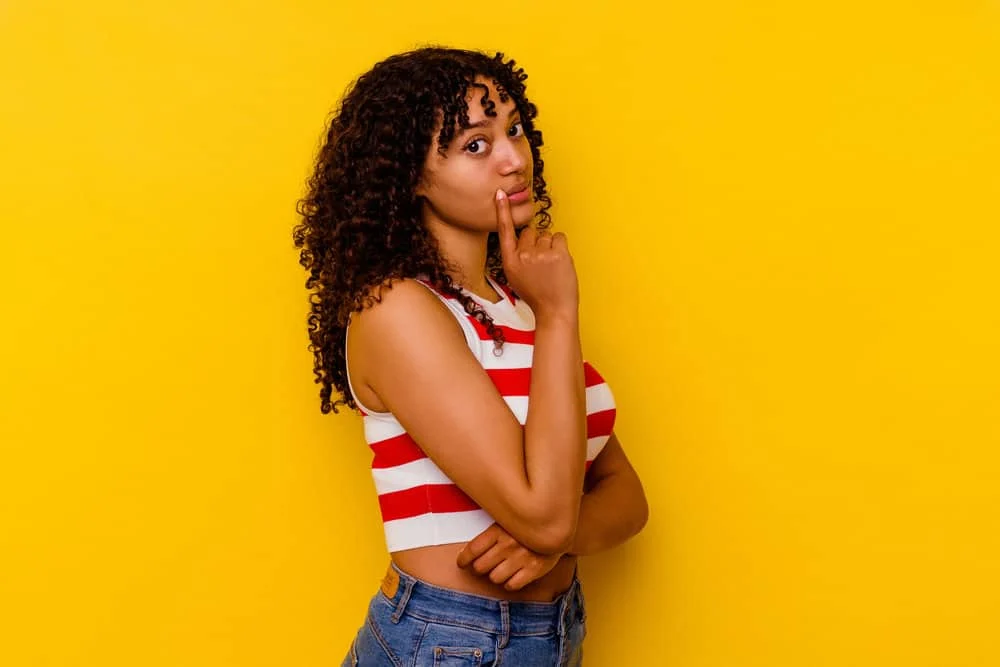 Like all other chemical services, a Wave Nouveau perm can take a lot out of your strands. While the harsh chemicals leave your locks silky smooth, they can also leave your hair dry and brittle.
Although you don't have to accept the worst with Wave Nouveau. If you're wondering how you can keep your strands strong and healthy, we've got good news!
In this article, we'll teach you step-by-step how to stop Wave Nouveau breakage and give you all the tools you need to prevent treatments from wrecking your hair strands.
Here's How to Stop Wave Nouveau Breakage
The bad news is that Wave Nouveau can damage your strands. The good news is that you can prevent, reduce, and even reverse this damage! Want to know how?
Here are some of the most effective ways to avoid Wave Nouveau breakage.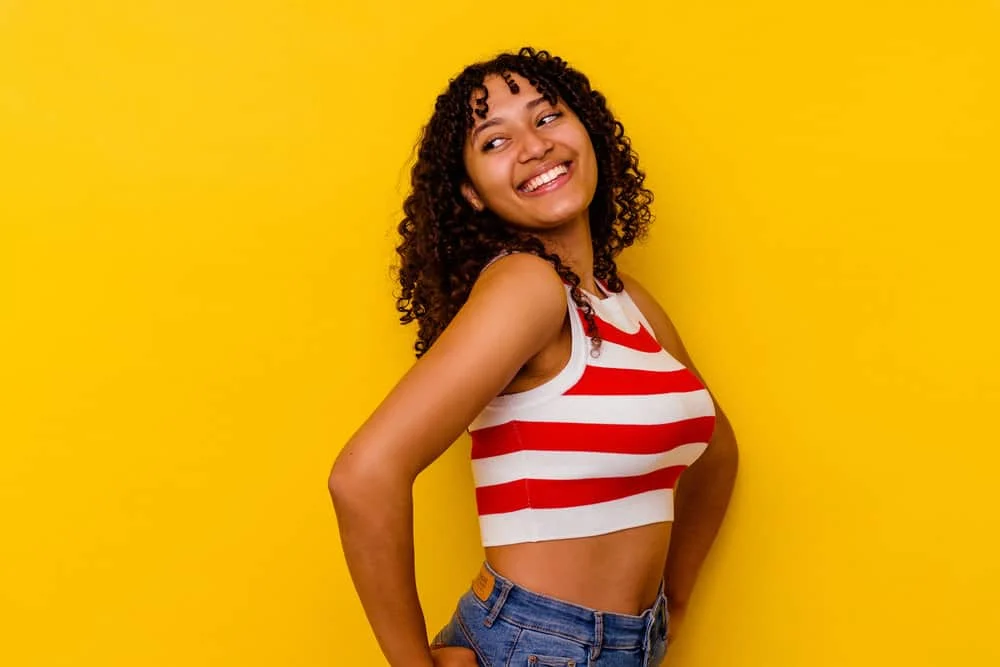 Shampoo Your Hair Less and Condition It More
One of the best ways to prevent hair breakage is to keep your strands hydrated. Well-moisturized strands are smoother, shinier, and can resist damage far more effectively than dry hair.
Unfortunately, shampoos strip away your hair's protective coating of natural oils and leave it exposed to the elements. While shampoo is incredibly drying, conditioners add moisture back into your strands.
You might also want to consider swapping out your shampoo for a gentle co-wash. Unlike shampoo, co-washes cleanse your strands gently. They won't strip them of the necessary oils and can help keep your curls soft and supple.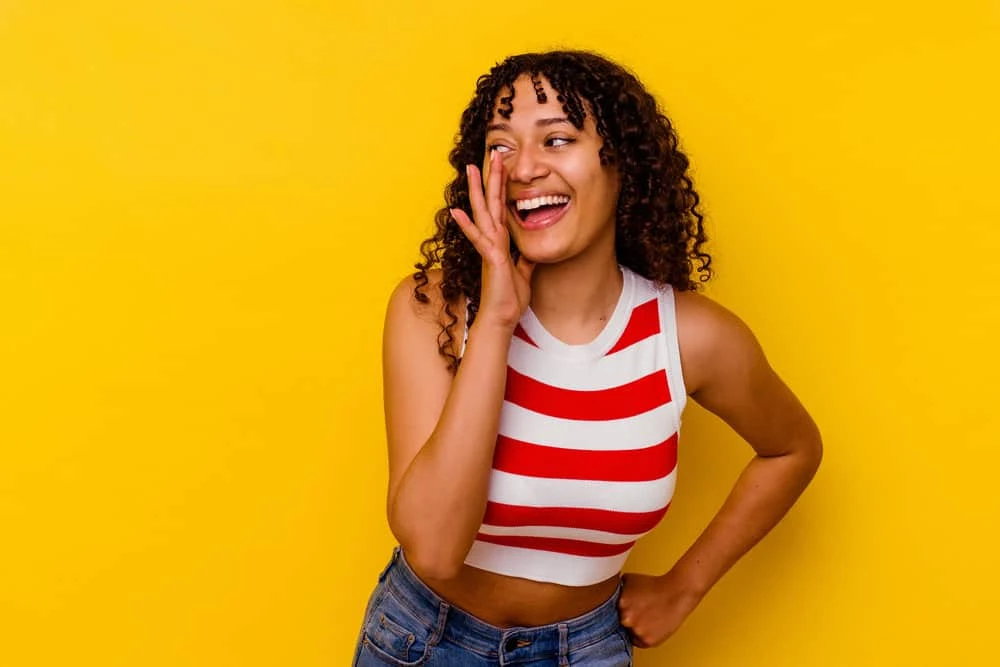 Get Your Hair Professionally Done
Getting your Wave Nouveau perm done by a licensed professional is perhaps one of the most important things you can do to minimize damage.
Hair stylists have access to higher-quality products.
They also spend hours learning the ins and outs of chemical treatments. Most stylists have years of experience and can avoid unnecessary damage.
If you decide to go about it on your own, do plenty of research so you're familiar with the application process before you apply the time-sensitive solution to your strands.
Follow the instructions as closely as possible and, if possible, get a friend to help you apply and time your treatment using a DIY home Wave Nouveau kit.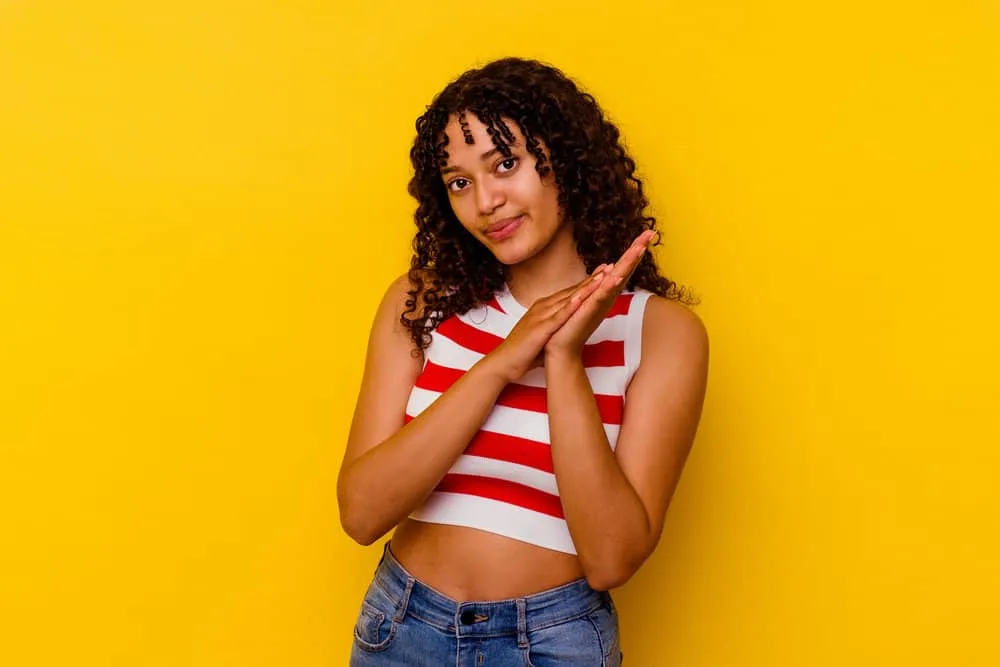 Handle Your Hair Gently
Wave Nouveau can make your strands more fragile, but most of the breakage stems from how you treat your hair. So, avoid any tool, accessory, or hairstyle that puts too much tension on your strands.
This includes brushes, fine tooth combs, and hot tools.
You need to avoid tight, pulled-back hairstyles and opt for loose, natural hairstyles that are gentle on your hair. We encourage you to watch the video below of a lady that experienced hair loss and breakage following a Wave Nouveau treatment.
The Unpleasant TRUTH | Wave Nouveau Hair Loss
You also need to be extremely careful when detangling your hair. Although your hair is easier to detangle when wet, it's significantly more fragile.
That means even gentle detangling can break your hair. So whenever possible, use your fingers or a wide tooth comb to detangle and style your curls.
Get Regular Trims
As your perm wears off, your curls will become less pronounced at the ends. In addition to making your hair look frizzy and undefined, the limp ends can weigh down and stretch out your curls.
Getting trims will also go a long way in keeping your hair healthy.
Chemically treated hair often struggles with moisture retention, leading to split ends and breakage. Split ends can travel upwards, putting the rest of your hair at risk. So, remember to trim your hair every two to three months to keep your curls in perfect shape.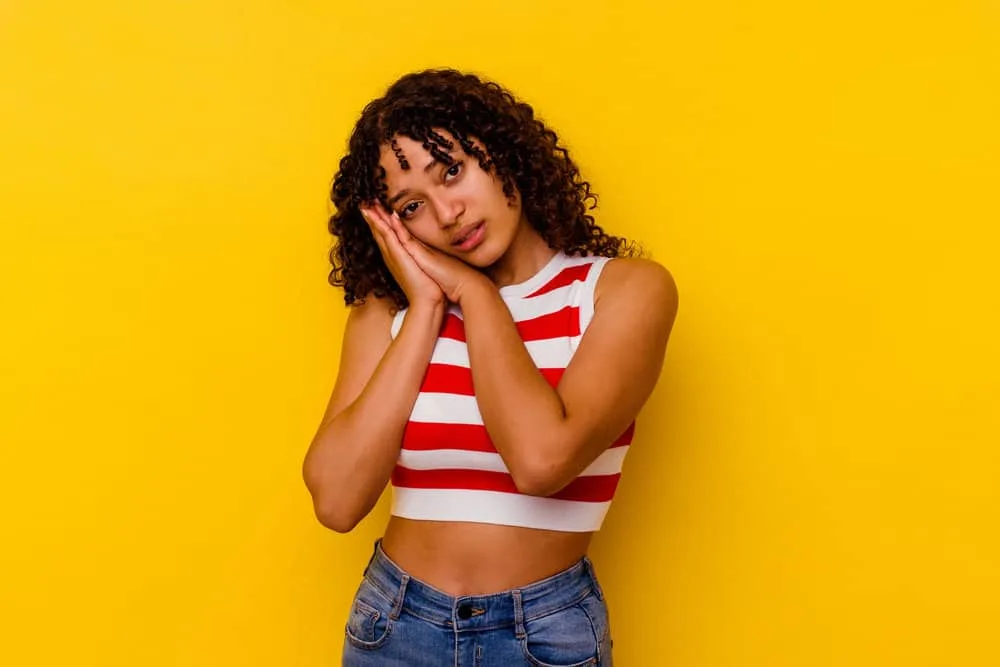 Use Protein-Rich Products
Did you know that human hair is made up of over 80% protein? So, incorporating protein into your haircare routine can help repair and rebuild your strands.
When you use protein-rich products, the protein molecules cling to your hair.
They fill in tiny holes and gaps along your hair's surface and leave it significantly stronger than before. Additionally, sealing the holes on your strand's surface helps them hold onto water.
That will improve dryness, so your hair stretches rather than breaks.
In addition to using protein-rich products, you should include plenty of high-quality proteins in your diet. Eating protein-dense foods like eggs, meat, and beans will help you keep your hair healthy from the inside out.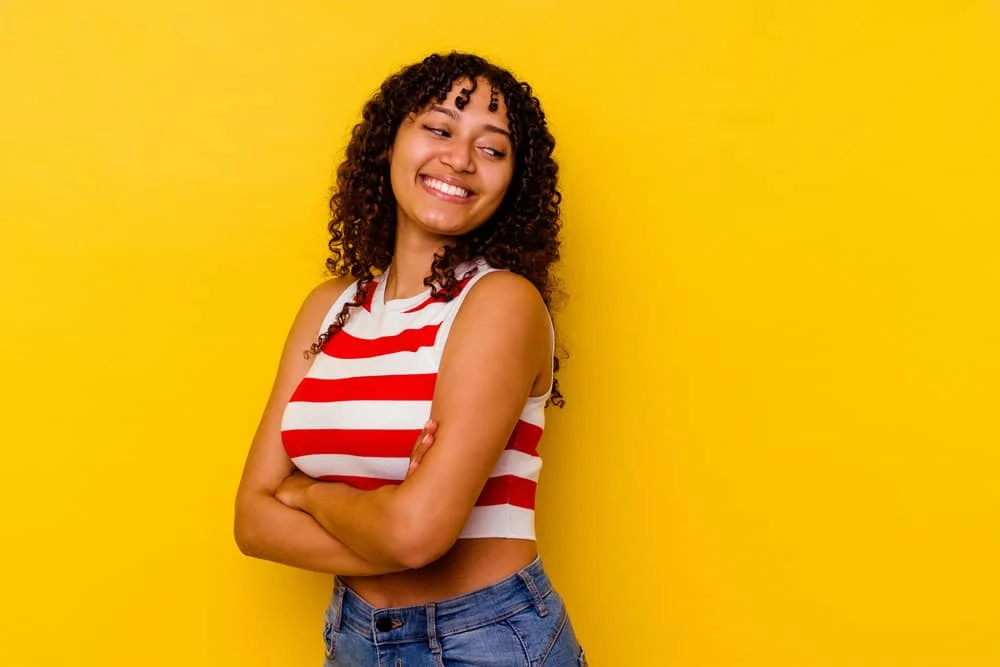 Never Texturize Damaged Hair
Among the most important measures you can take to keep your hair healthy are preventative. After all, it's easier to prevent damage than it is to reverse it.
So, if your hair is already showing signs of damage, you want to avoid harming it further with Wave Nouveau.
Instead, wait until your strands have had a chance to recover.
Take the time to nurse them back to health, so the Wave Nouveau doesn't leave you with severe breakage, dryness, and split ends.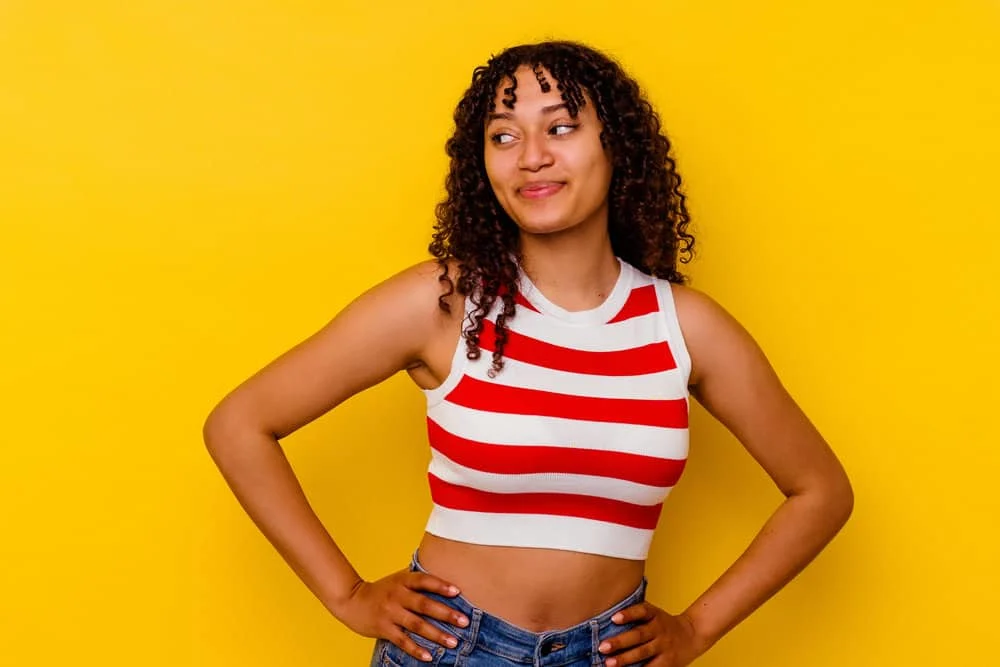 How Often Should You Get a Wave Nouveau Touch-Up?
Wave Nouveau typically lasts for between five to six weeks. After that, you'll have to schedule an appointment for a touch-up. As your Wave Nouveau wears off, you'll lose a lot of your curl definition.
How to : Curly Perm Retouch with Wave Nouveau.
Keep in mind that even though your new curls may disappear, your hair has been permanently altered.
So, while waiting for your next texturizing service, ensure you're fortifying your hair. Give it plenty of moisture, and use strength-promoting products.
How Long Is the Wave Nouveau Process?
When you schedule a Wave Nouveau appointment, you should expect to spend between one to five hours in the salon.
The exact length of time this takes depends on factors like the length and thickness of your hair and how experienced your stylist is with the process. Although Wave Nouveau is a lengthy process, most of the time will be spent preparing your hair.
The processing time is significantly shorter and is typically completed in a matter of minutes. After your stylist applies Wave Nouveau to your hair, they'll cover it with a cap and let it sit for 10 minutes.
After that, your stylist will remove the cotton and cap and check to see how your waves are developing. If they haven't progressed enough, your stylist will put the cap back on and wait for another three minutes.
They'll repeat this process until your strands have the trademark "S" wave. In some cases, it may take as long as an hour. Then, they'll rinse your hair thoroughly with tepid water.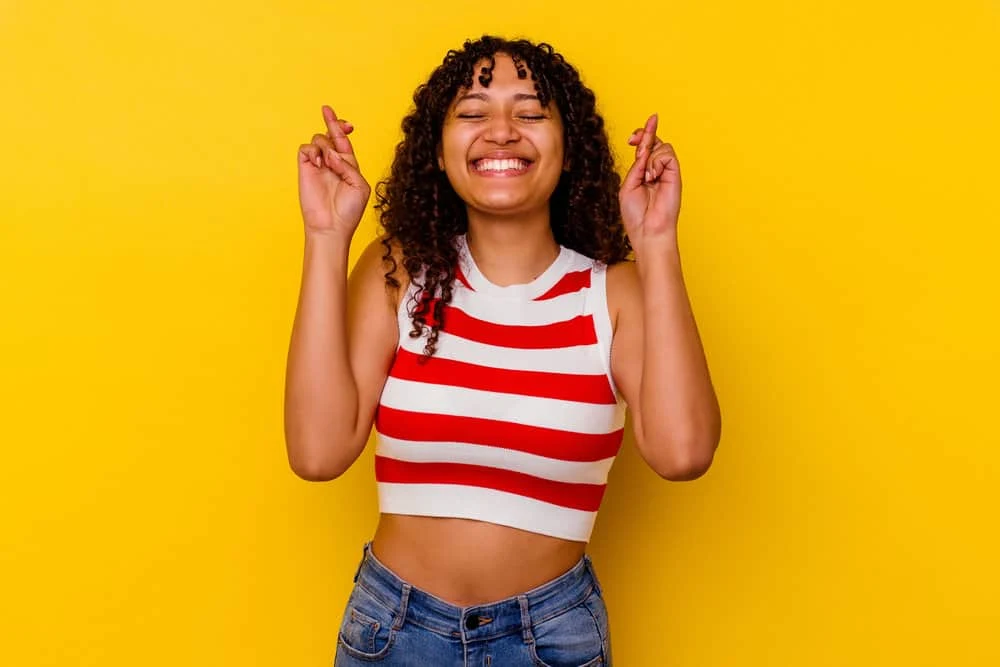 Pros and Cons of Wave Nouveau
Not sure if Wave Nouveau is right for you? In this section, we'll look at the treatment's pros and cons, so you can decide if it's worth the risk.
Pros
Wave Nouveau can make your hair more manageable, so styling it is quick and easy.
Because Wave Nouveau reforms your curl pattern, you may have less shrinkage.
A Wave Nouveau can make your curl pattern more defined.
You may have more styling options depending on how you prefer to wear your hair.
Wave Nouveau is less expensive than some other perms.
Cons
Like other texturizers, Wave Nouveau can damage your hair.
Once you get a Wave Nouveau treatment, you'll need regular touchups.
Because your hair is more delicate, you'll have to be careful with heat styling tools.
Wave Nouveau can be expensive once you add up all the touchups.
Wave Nouveau doesn't last as long as other curly perms.
When done correctly, Wave Nouveau amps up your hair's body and shine, leaving your curls looking perfectly defined. However, there is always a risk of chemical damage.
While the treatment has the potential to weaken your strands, there are ways to keep the damage down to a minimum. We hope that you found this article to be helpful, and we wish you the best with your hair!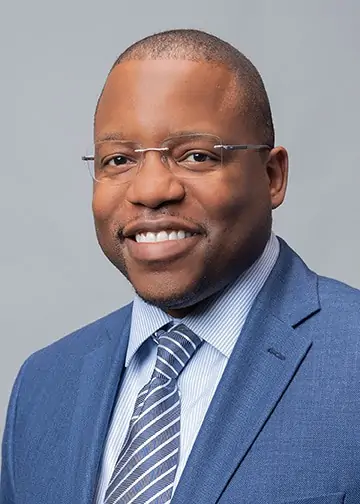 Kenneth Byrd holds a BS in Accounting and Management Information Systems and an MBA from the University of Alabama at Birmingham. With over 15 years of experience, Kenneth has been dedicated to hair care since 2008, when he co-founded Curl Centric® and Natural Hair Box alongside his wife. As a team, they promote healthy hair care practices through their comprehensive platform, Curl Centric. Curl Centric is a website operated by a husband and wife team that encourages healthy hair care. At Curl Centric, we aim to help our readers take control of their hair care journey and make good decisions about products, hairstyles, and maintenance techniques. We also have strict editorial integrity; here's an explanation of our editorial guidelines and how we make money.