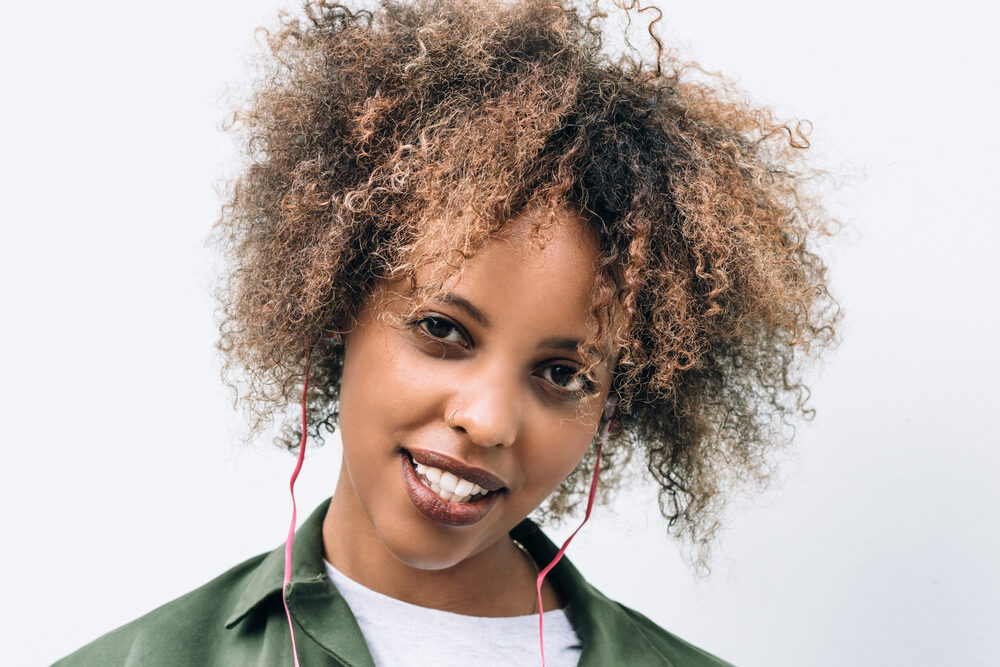 Beeswax has become a multi-use product embraced by many ladies that wear their natural hair. It is a stellar holding product used for countless styles, including locs, braids, and twists.
But beeswax quickly becomes a pain when you want to remove it from your hair. So, in this article, we will explore how to remove beeswax from hair with our DIY techniques.
How To Get Beeswax Out of Hair With Our Step-by-Step Guide
Without further ado, let's get started. We will show you how to quickly get rid of beeswax using DIY hot oil treatments, clarifying shampoos, ACV rinses, and dish soap.
DIY Hot Oil Treatment
If you're looking for a way to remove beeswax from your hair without stripping your curls of all their natural oils, then a hot oil treatment is the way to go.
This treatment type is easy to do right at home, and the process is easier than you may think! Hot oil treatments are tough on beeswax buildup yet gentle on the hair and scalp.
Moreover, these treatments are versatile because they can be done using almost any oil you have on hand (e.g. slightly warm olive oil).
We recommend using plant-based oils, including olive oil, jojoba oil, almond oil, or coconut oil.
Necessary Products and Equipment
To get the most out of your hot oil treatment, gather the following products and equipment before you begin:
Heat Source – A stove or hot plate will do.
Small Pot or Saucepan – The pan will heat the water to warm up the oil.
Heat Safe Bowl – A bowl that is wider than the pan will work best.
Natural Oil – Whichever light to medium weight natural oil you have on hand will work.
Towel or Shower Cap – This will help the oil stay warm after applying it to your hair.
Shampoo – Your hair and scalp will need a good cleanse after the treatment to remove the beeswax.
Conditioner – This will seal the hair shaft to lock in moisture left by the oil and prevent dryness.
Essential Oil (optional) – Essential oils such as tea tree, peppermint, and rosemary aid in hair wax removal. They also treat dryness, itching, and dandruff that often accompany beeswax buildup.
Follow the instructions below to complete the hot oil treatment.
Pour approximately one inch of water into the small pot or saucepan and set the heat to medium. Then place the heat-safe bowl on top of the pot.
Add between one tablespoon and one-quarter cup of the natural oil to the bowl (depending on the length, thickness, and texture of your hair). If desired, add a few drops of essential oil to the base oil.
Heat the oil until it is completely melted and warm to the touch. Be sure to test a small amount of oil on your wrist to ensure it is not too hot. Doing so will help prevent burns on your scalp.
Apply the oil liberally to your hair while it is damp or dry. Work the oil into the hair and scalp from roots to ends focusing on the areas where the beeswax is most concentrated.
Cover your hair with a warm towel or a shower cap and allow the oil to sit on your hair for at least 30 minutes. Let the treatment sit overnight if you have more time to work with.
Rinse your hair thoroughly and shampoo twice for extra cleansing.
Condition hair and style as usual.
If the softened wax doesn't budge after one hot oil treatment, repeat the steps above up to three times each week until all of the wax residue is removed.
Note: If you're new to using essential oils, we recommend reading the following articles to learn more about how oils can be used for hair growth, hair loss (hair fall in certain regions), to smooth flyaway strands, as hair removal treatments, and much more.
Clarifying Shampoo Cleanse
A clarifying shampoo is one of the quickest ways to rid your hair of beeswax. It works just like regular shampoo but has a little extra oomph.
The exfoliating and cleansing ingredients in clarifying shampoos cut through the residue, flakes, and greasiness left behind by beeswax buildup. The result is delightfully clean hair.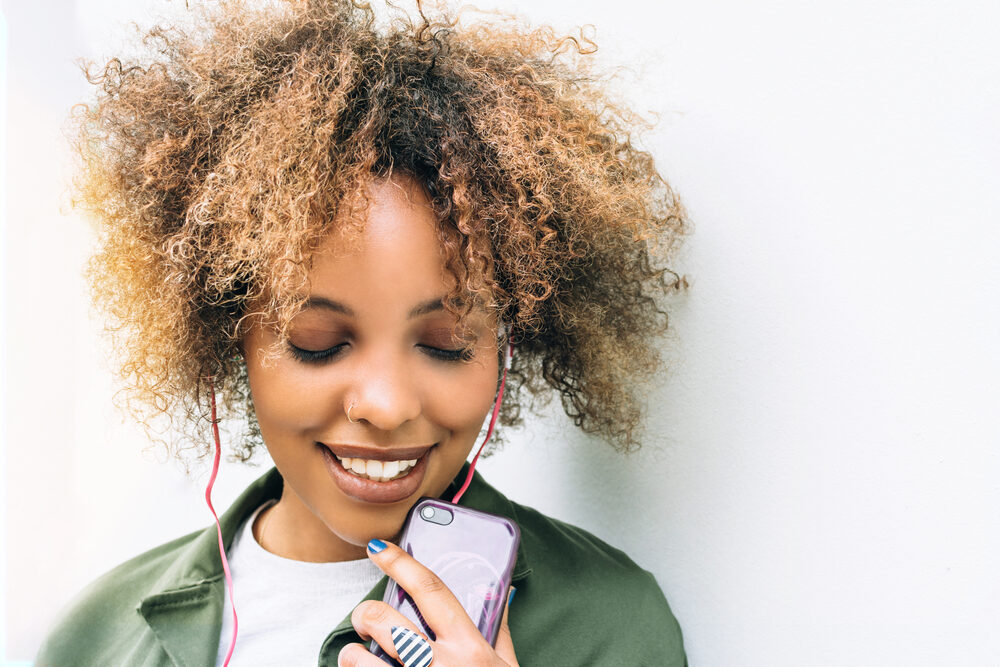 How to Choose Clarifying Shampoo
Not all clarifying shampoos are created equal when it comes to removing beeswax. You'll want to use the best shampoo for your specific hair type and the current condition of your hair.
So, we've put together a list of some of the best clarifying shampoos based on various hair types.
Best for Sensitive Scalps
The Girl + Hair Clarifying Apple Cider Vinegar Shampoo is best for those who experience frequent scalp irritation such as flaking, inflammation, and dryness.
It is formulated with apple cider vinegar to loosen beeswax while regulating the pH of the hair and scalp. Plus, this shampoo is sulfate, paraben, silicone, and dye-free.
Best for Colored Hair
Living Proof Perfect Hair Day Triple Detox Shampoo is safe for colored or chemically processed hair. It gently cleanses the hair and scalp, stopping beeswax buildup in its tracks.
In addition, Living Proof's patented healthy hair molecule prevents buildup from returning by repelling dirt, oil, and residue between washes.
Best for Curly Hair
Hairstory's New Wash (Deep) Kit is a 2-in-1 product that replaces your routine shampoo and conditioner.
This deep cleanser combines apple cider vinegar and argan oil to attack beeswax, leaving hair clean and moisturized. It also comes with a silicone scalp brush to help loosen up the buildup during exfoliation.
Best for All Natural Hair Types
Beeswax is no match for Moroccanoil Clarifying Shampoo. It is compatible with all hair types and textures and injects moisture into the hair and scalp during cleansing.
Follow the instructions below for a clarifying shampoo deep cleanse:
Wet hair from roots to ends to open up the hair shaft.
Rub a small amount of shampoo into your hands and work into the hair and scalp.
Massage the hair and scalp until the product is evenly distributed throughout the hair. Avoid scratching with nails to prevent scalp abrasions and irritation.
Allow the shampoo to sit for a few minutes for maximum cleansing.
Rinse hair.
Condition hair and style as desired.
Depending on which clarifying shampoo you use, you may need to complete the process several times to remove all the buildup. Be sure to follow up with a good moisturizer to hydrate your hair and scalp.
Apple Cider Vinegar Rinse
Apple cider vinegar is a natural ingredient used to maintain healthy hair. You can incorporate it into your regular hair care routine to immediately eliminate beeswax from your hair.
Furthermore, its antibacterial and antimicrobial properties will revive the hair and scalp, healing damage caused by buildup.
Follow the steps below for a quick apple cider vinegar rinse.
Mix one part water with five parts apple cider vinegar in a spray bottle.
Douse the hair and scalp with the mixture, focusing on the beeswax-covered areas.
Using your fingers, massage the vinegar into your hair and scalp.
Allow the solution to sit for up to 5 minutes.
Rinse out with cool water.
Follow up with a moisturizing conditioner to address hair and scalp dryness.
Complete a final rinse to remove all vinegar and beeswax.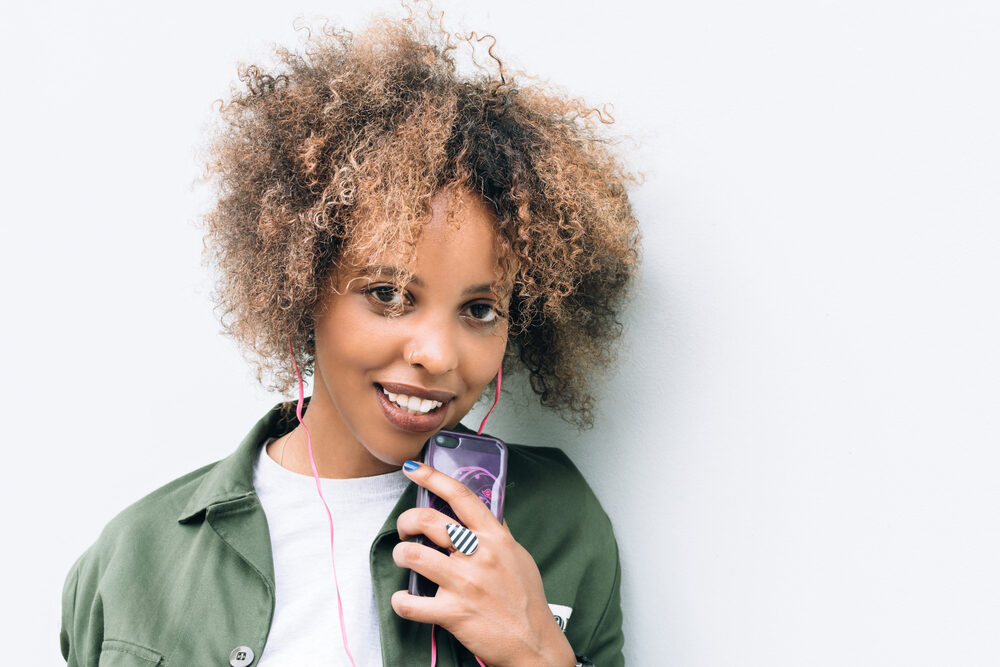 Dish Soap Wash
Although dish soap isn't designed to be used on the hair, it works wonders on beeswax buildup when you're in a pinch.
Like clarifying shampoo, dish soap has extra cleansing power, which is needed to remove stubborn beeswax from the hair. This method may seem strange to some, but the results will be a pleasant surprise.
Follow the steps below for a dish soap cleanse:
Wet your hair and scalp.
Pour a small amount of dish soap into your hands and work it into a lather.
Apply the soap to the entire length of the hair using your fingers to work through the beeswax.
Rinse your hair and follow up with a moisturizing shampoo and conditioner.
By the way, washing your hair with dish soap could have additional benefits. Many ladies have figured out how to promote hair growth by washing their hair with dishwashing liquid and warm water. Read this article to learn more.
If you elect to use beeswax daily, you may need to complete a least one of these beeswax-removal methods frequently to prevent buildup.
There are several methods for removing beeswax from your hair, including DIY hot oil treatments, clarifying shampoo cleanses, apple cider vinegar rinses, or even dish soap washes.
We hope this article has provided you with the tips and tricks you need to remove beeswax from your hair. Good luck!