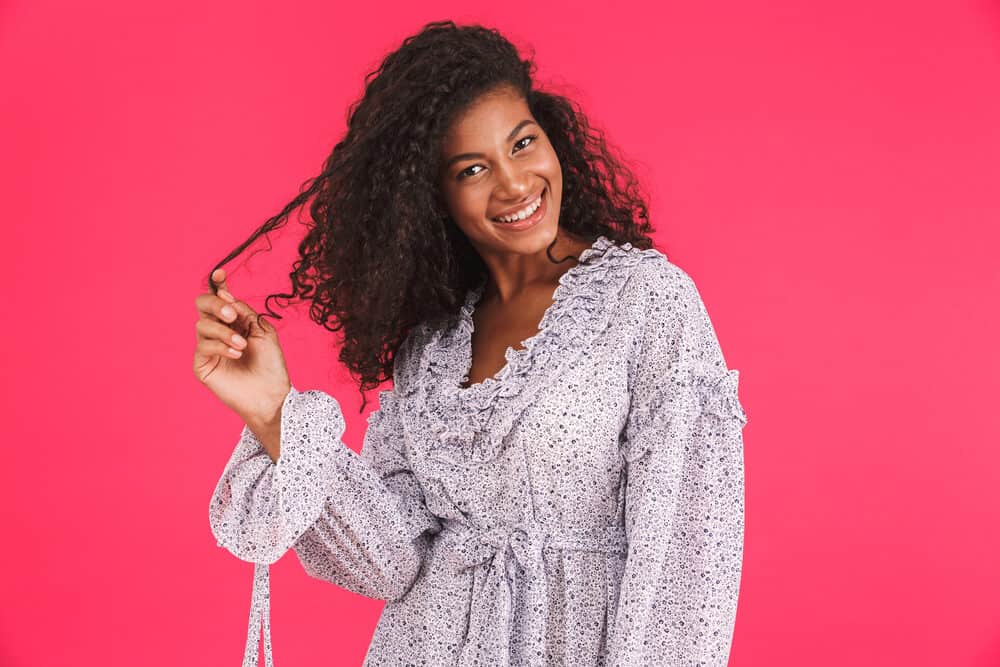 The Dyson Airwrap has been the talk of the world lately, with people all over regularly citing its amazing, or maybe not-so-amazing, results.
If you've never used the product before, you're one of many – some don't try the Airwrap because of bold claims stating that it damages hair.
Does Dyson Airwrap damage hair?
Are these claims true? Keep on reading to find out.
By the end of this article, you'll get what the buzz is all about, and you'll find out whether the device is safe for your hair.
What Is the Dyson Airwrap?
In a nutshell, the Dyson Airwrap is a relatively new hairdryer and hair curler set created by Dyson to style all hair types.
DYSON AIRWRAP thoughts & tutorial after 5 MONTHS OF TESTING...pros & cons, the perfect blowout? $550
The Dyson Airwrap hair styling set includes a blow-drying nozzle used to semi-dry your hair before curling and a curling iron that provides bouncy, full curls.
It also includes brushes (flat and round ones) that can help you brush through the hair after it is curled or while drying. It was specially designed to ward off hair damage while straightening or curling hair.
What Users Are Saying About the Dyson Airwrap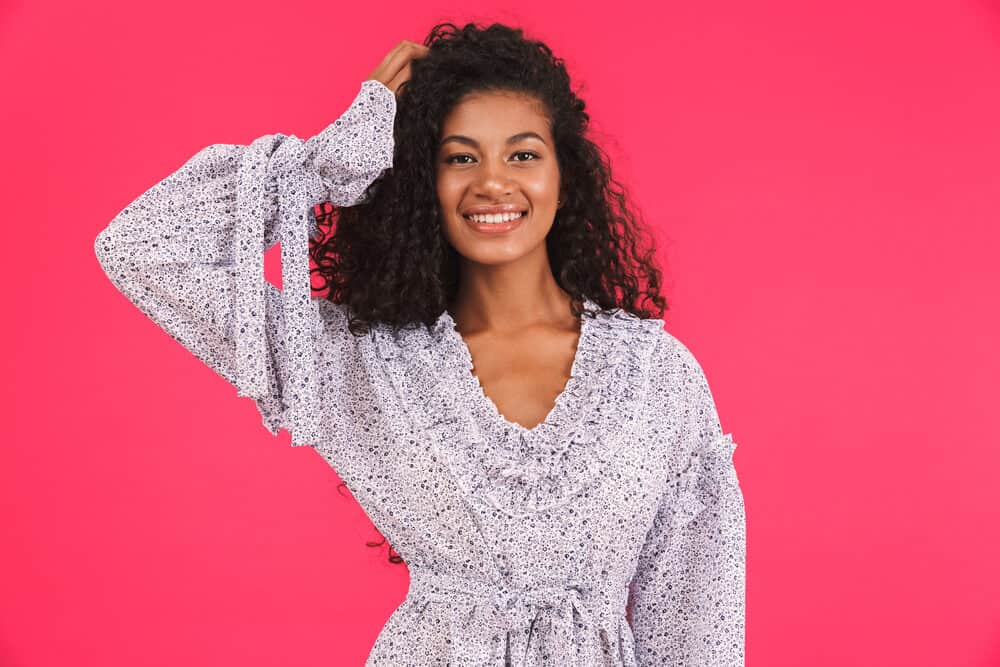 User reviews are a reliable way to determine whether a product is truly great despite company claims. This section will cover what users are saying about the effectiveness of the Airwrap and how it transformed their hair for better or worse.
I've Owned The Dyson Airwrap For 9 Months, Here Is My Brutally Honest Updated Review
Insider wrote a raving review about the Dyson Airwrap and mentioned that it's so good that it's always out of stock. An expression was used in their review that demonstrates just how much they love it – they said that even if their Airwrap were to catch fire the next day, they'd immediately walk up to the store and purchase another one. Not once did they mention that the device caused damage to the hair.
Wit and Delight stated that the Dyson Airwrap is indeed a worthy investment since it produces salon-level results every time with minimal if any, damage to the hair.
Good Housekeeping, just like Insider, hypes the product and says it's a must-buy. They said the hairdryer is fast, light, easy to hold and control, and comes with some cool add-ons. They mentioned that the hairdryer is best for frizz-prone hair. There was no mention of hair damage from the product's use.
The majority of people who have reviewed the Dyson Airwrap online state that they are very happy with it. Still, a few dissatisfied customers said that the product didn't work as well as their usual curling iron and left their hair frizzy and dry.
There was also one reviewer who said that the product broke off their hair.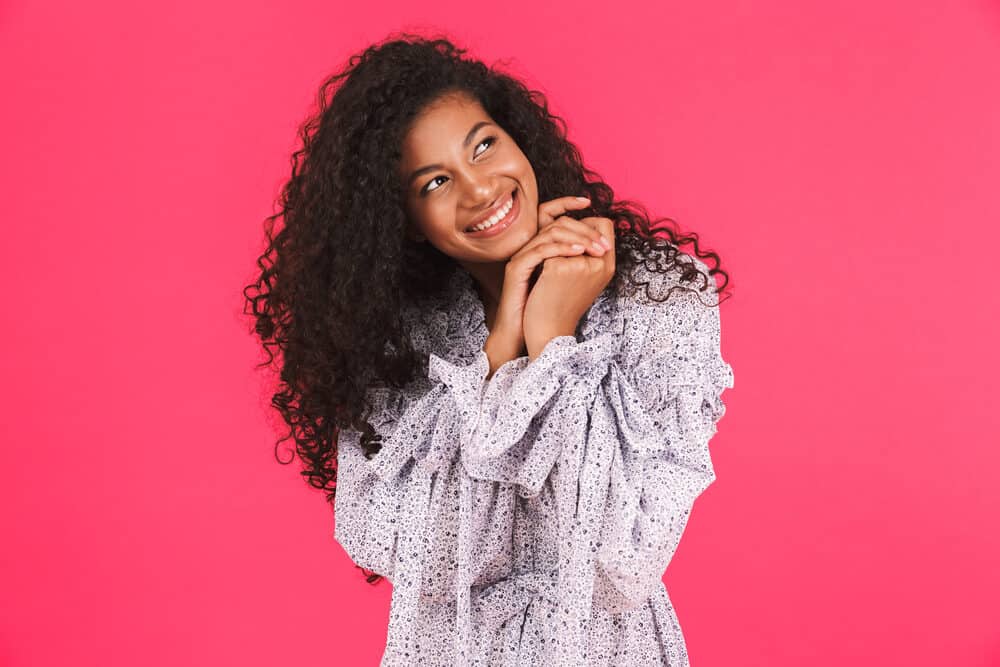 Does Dyson Airwrap Damage Hair?
The Dyson Airwrap allows you to blow dry and style your hair with minimal heat usage. However, the only way to ensure that you'll never experience heat damage is to avoid using heat altogether.
The vast majority of reviews we've read do not link the Airwrap to hair damage.
However, there is still reasonable doubt about the validity of any online review. Everyone knows that some reviews can be faked or bought. That's why we've also got to jump into the facts.
A study conducted in 2005 concluded that keratin, the primary compound found in strands of all hair types, can only burn at a temperature higher than 150°C (302 degrees Fahrenheit).
The Dyson Airwrap temperature does not reach this benchmark. With this study in mind, it is safe to say that the device shouldn't burn the hair's keratin, which also indicates that it is less likely to damage your hair with regular use.
Note: Just because your hair won't burn off doesn't mean it won't suffer other types of damage – namely dryness, brittleness, or straw-like feeling with frizz.
In addition, the Dyson Airwrap follows the principles of the Coanda Effect to style hair.
It depends on airflow for styling versus manual manipulation. The technology in the Dyson Airwrap utilizes spinning air that wraps the hair gently around the barrel.
This gentle styling method prevents the device from pulling the hair in the wrong direction and minimizes breakage and tension. For this reason, the product is safer than many similar products out there.
As you can see, based on the majority of user reviews and the design of the device itself, the Dyson Airwrap is unlikely to damage your hair when used correctly.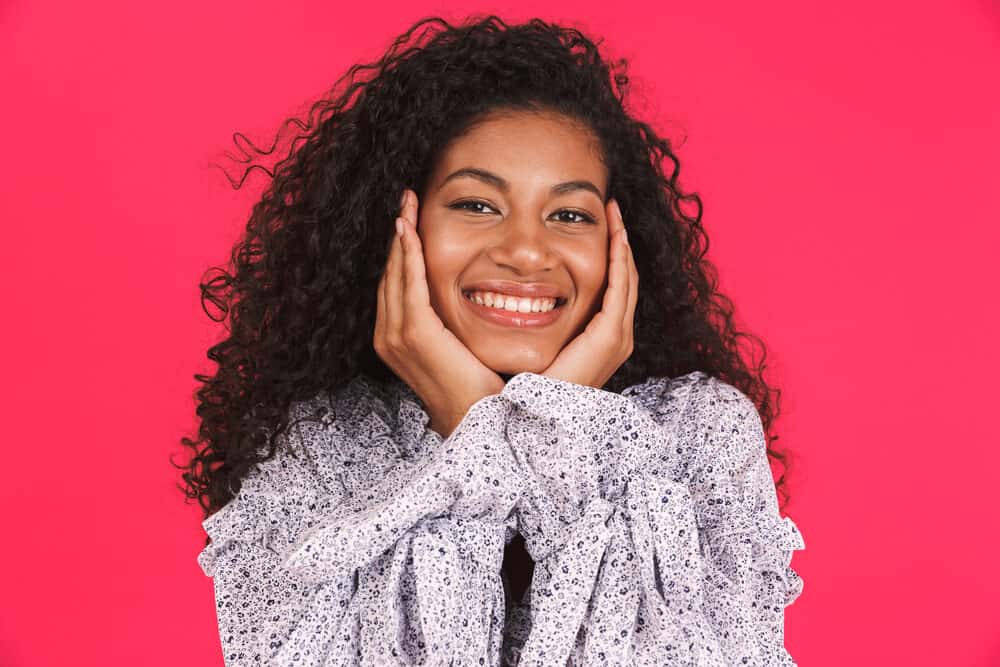 How To Minimize Hair Damage From Dyson Airwrap
Although the Dyson Airwrap is remarkably gentle to the hair, that doesn't mean that you can't damage your hair with it. Listed below are a few tips to help you avoid damage from product misuse
1. Use a Heat Protectant
No matter how many people claim that the Dyson Airwrap does not damage hair, the tool is still a heat styling tool. And every time you put heat directly on your hair, there's a chance that your hair could react badly, especially if it's already chronically dry or otherwise compromised.
That's why you need to take steps to protect your hair before using the Airwrap.
The best way to guard against damage from heat tools is to mask your hair with a heat protectant. Just take a few minutes to spray your hair down before pulling out your Airwrap, and you won't have to worry about heat exposure.
2. Don't Use It on Wet or Completely Dry Hair
If you were thinking about using the Airwrap on sopping wet hair, we advise against it – that would be a mistake. Before using heat on your hair, it is always safe to first air dry it.
Applying direct heat to wet hair is the perfect recipe for extensive damage, even if you do use a heat protectant. So, do yourself a favor and only use your Airwrap when your hair is slightly damp (and not dripping wet).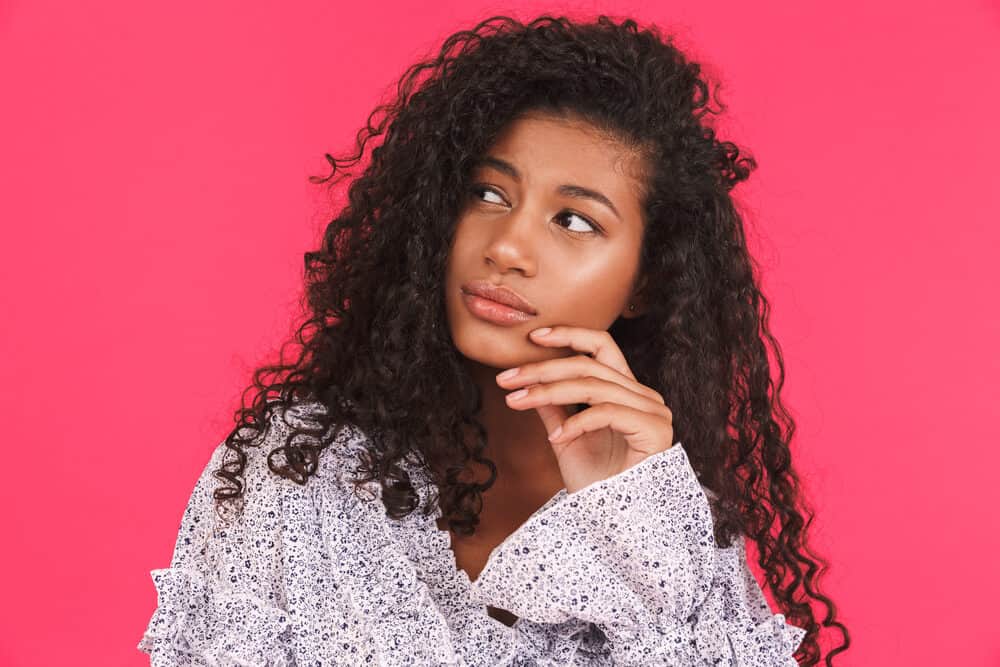 3. Go Easy on Your Hair
Just because the Dyson Airwrap uses airflow to style your hair doesn't mean you get a free pass to style your hair roughly.
Never yank a comb or brush through your hair when blow-drying or curling because this can increase frizz or even break your strands.
It is better to detangle thoroughly before curling or straightening. And always remember that African American hair is often full of fragile curls, so use a wide-tooth comb for detangling.
4. Never Style Dirty or Greasy Hair
Heat styling your hair, while it's caked in buildup or grease, is never a good idea. Wash your hair thoroughly before attempting to style with the Dyson Airwrap.
If it is super obvious that you haven't washed your hair in days, it is better to skip styling hair with the Airwrap because the extra grease can contribute to uneven heat distribution and burns.
5. Don't Leave the Curler/Dryer on Any Spot for Too Long
Letting a heat tool sit on a section of hair for a prolonged time is like begging for damage – severe damage.
Your hair can only hold so much heat before it starts to degrade, so leaving the dryer or curler on any one spot for too long increases the concentration of the heat and can lead to breakage and other forms of hair damage.
A few seconds is enough to give your hair the silky finish you want.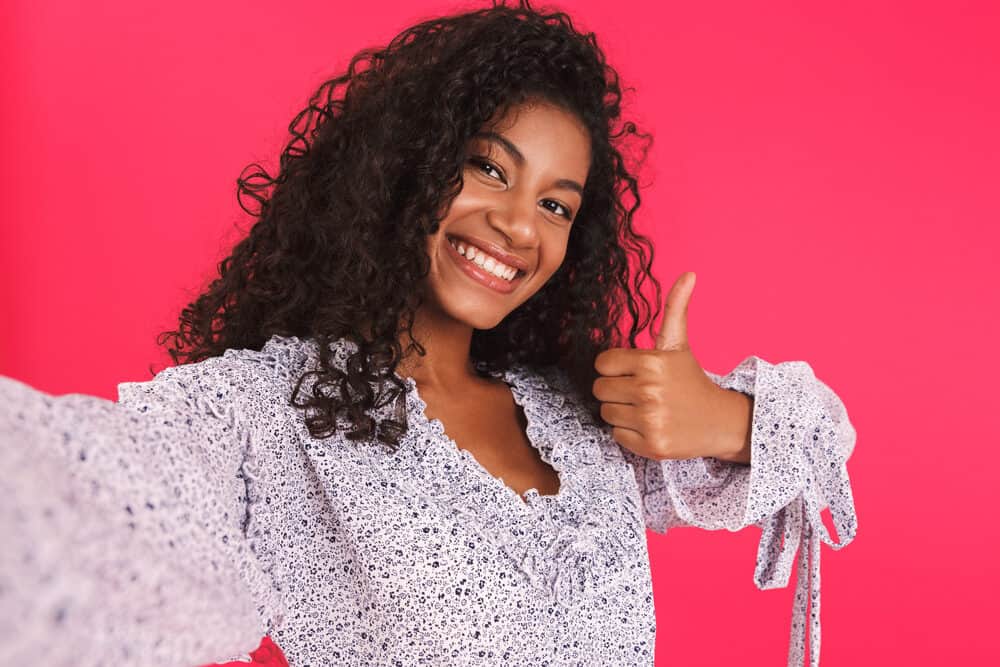 Dyson Airwrap is one of the best and latest technologies created to help women worldwide style their hair with little to no damage.
Though the product is expensive, it is worth it for anyone who wants a fast and safe option for their hairstyling routine.
Also, though it has been proven many times that the Dyson Airwrap is not likely to damage your hair, you should use it according to the manufacturer's instructions to minimize the risk of hair damage.
In addition to that, reach out to your local cosmetologist or to Dyson directly if you run into issues.