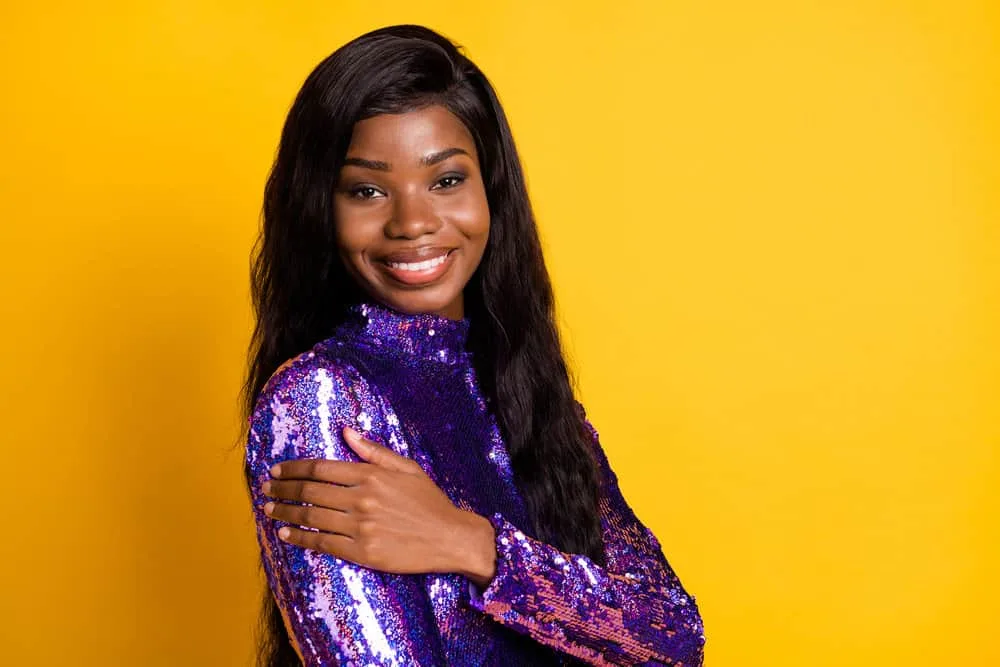 With so many wig types on the market, it's easy for new and aspiring wig wearers to become confused. Figuring out the ins and outs of each wig type can prove to be a real challenge.
If you're looking for a wig type that will give you the look you want without ruining your natural hair, you need to learn everything you can about the wig types available to you. T-part wigs have unique construction and come with unique benefits that make them the ideal choice for certain wig wearers.
If you want to learn about this wig type, you're in the right place! So, what is a T-part wig? In this article, we'll tell you what a T-part wig is, the styles you can do, when you should choose one, and more. Let's get right into it!
What Is a T-Part Wig?
A T-part wig is a type of wig that features lace in the shape of a capital T. There's lace along the front hairline and along the part line, whether down the middle of the wig or on either side.
The part line is around an inch or two thick and ends at the crown of the head. Of course, there's either human or synthetic hair attached to the lace. Wig makers use a process called ventilation (a special form of knotting) to attach those hairs.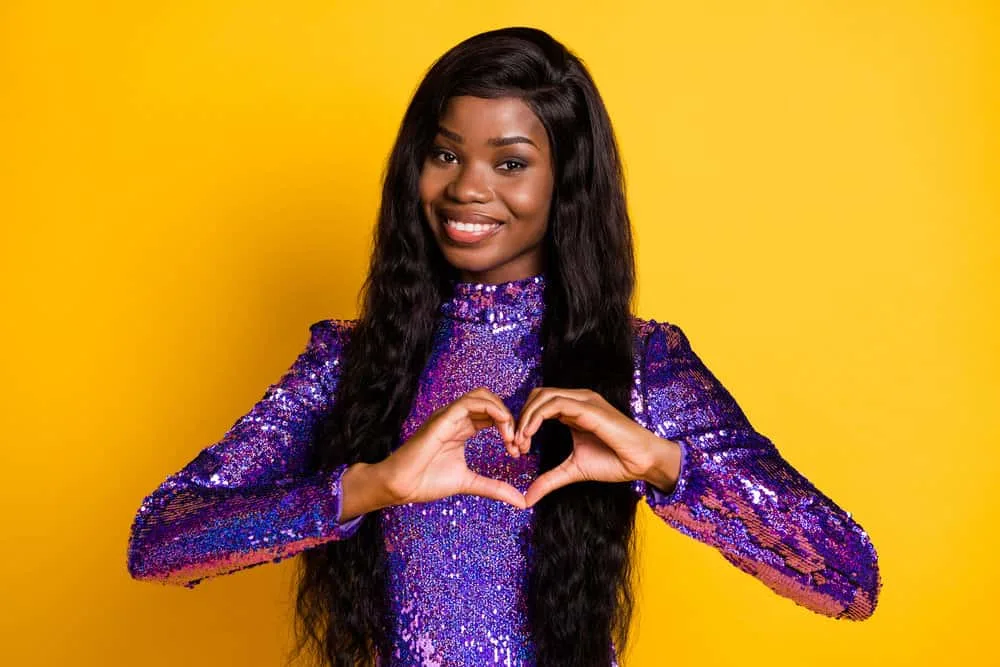 T-part wigs haven't been around for as long as closure wigs or lace front wigs have. They're much newer on the scene, but more and more people are adding this wig type to their hairstyle rotation.
T-Part Wigs vs. Lace Frontal Wigs
The main difference between T-part wigs and lace frontal wigs is that lace frontal wigs have lace going from ear to ear. T-part wigs don't. With T-part wigs, there's lace across the hairline, but it doesn't extend back to the ears.
WHAT IS THE DIFFERENCE BETWEEN A T-PART,CLOSURE,FULL LACE,FRONTAL & 360 WIG | PICTURES INCLUDED
The Benefits of T-Part Wigs
For many, t-part wigs are a real game-changer giving wearers a lot of what they're looking for in a unit. Are you curious about the benefits of t-part wigs? We'll go over them in this section!
Full Front Lace
One of the most beneficial things about T-part wigs is that they feature full-front lace. This means that the front of the wig from ear to ear has a full front hairline area, and it's composed of lace (with hairs attached).
People love this because it gives the wig a very natural look that even your friends might think is your natural hair. This full-front lace also affords wearers the opportunity to pull their hair back into a low ponytail or simply slick the front portion of the wig back for a different vibe.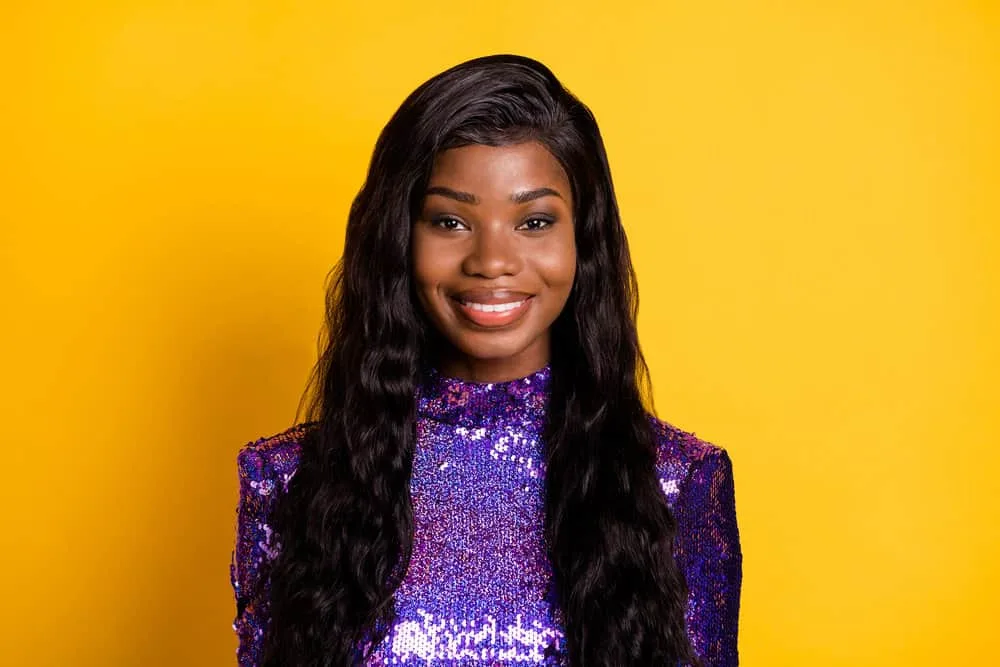 Part Lace
As briefly mentioned earlier, the T-part wig also has part lace. That means it has a strip of lace either down the middle of the wig or the side. It allows you to create a natural-looking part. The wearer will choose whether they want a middle part side part construction.
These lace part sections give the wearer the opportunity to part and wear their hair in a variety of styles without worrying about the wig looking like a wig.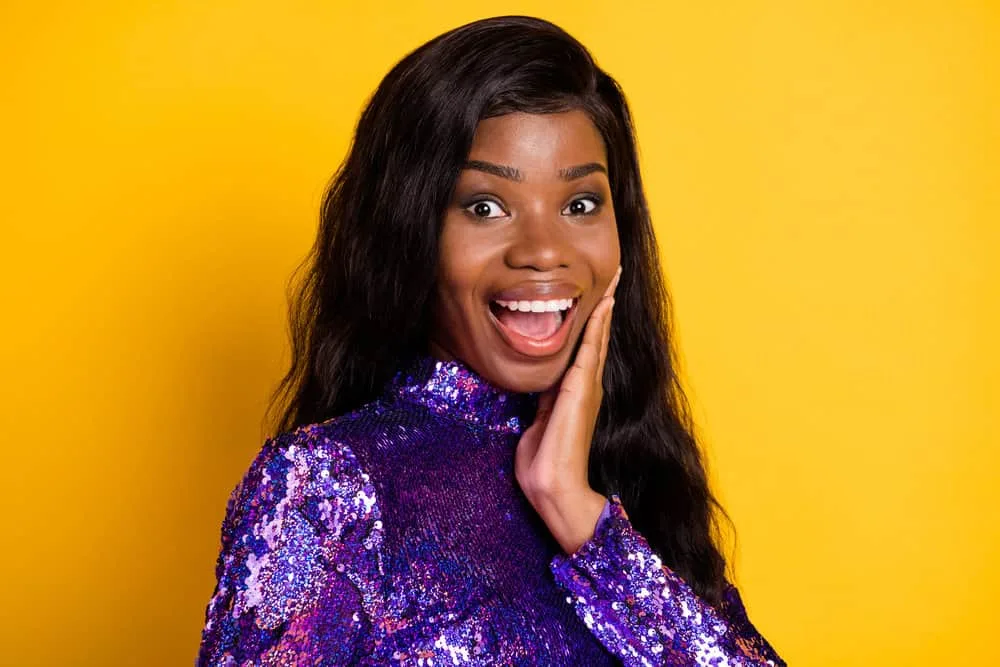 Low Price
T-part wigs are very affordable on most budgets. If you think about how many ways you can style this wig, you'll realize that it really is a steal! You can find these wigs online or in brick-and-mortar beauty supply stores for anywhere from $50 to $200.
Easy to Install
T-part wigs are incredibly easy to install. This wig type is very beginner-friendly, and most can be worn right out of the box without a ton of preparation.
FAST AND EASY T- PART WIG INSTALL *perfect for beginners* ft KriyyaHair
You'll simply cut the excess lace off the wig, put it on, and style accordingly. To make the wig look even more realistic, you can add some makeup to your part, but that's optional.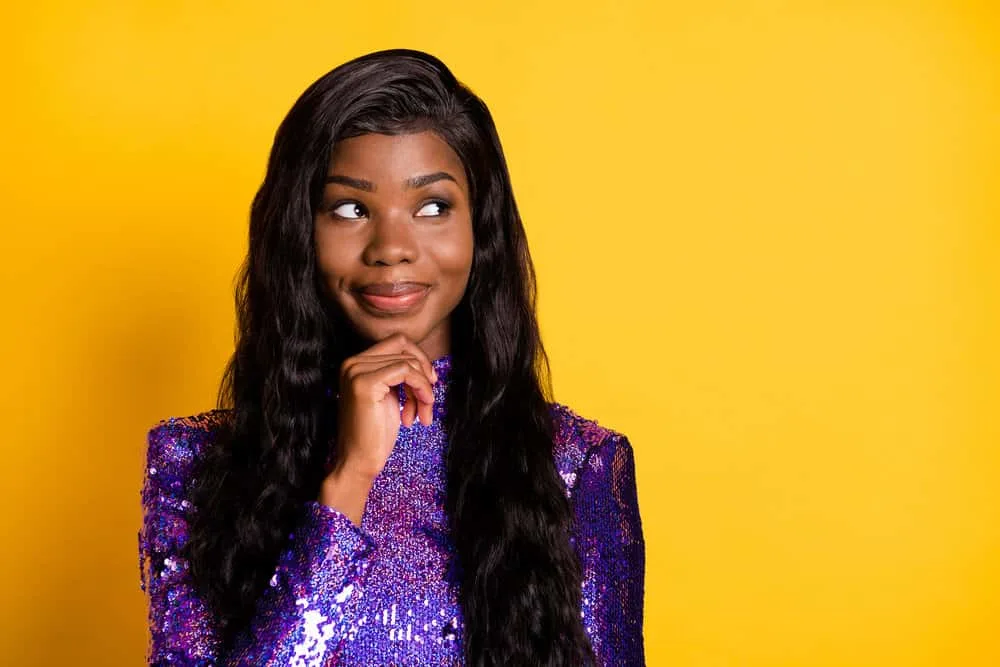 The Drawback of T-Part Wigs
Though T-part wigs are among the best affordable wig types on the market, that doesn't mean they are perfect. There's an important drawback to consider before giving this wig type a try.
Limited Parting Possibility
T-part wigs come with a lace part. That's well and good and gives you the opportunity to part your wig. But unfortunately, you can't change your part.
If you choose a T-part wig with a middle part, you'll only be able to do middle parts with that wig. Likewise, if you choose a T-part wig with a side part, you can't switch things up one day and do a middle part.
You're stuck with whatever part you choose for your wig in the beginning.
That's a big con of T-part wigs and why they're so affordable despite having lace across the entire hairline. You can still create a ton of beautiful looks with this wig type, but you won't have the parting possibilities that you'd have with a more expensive lace front wig.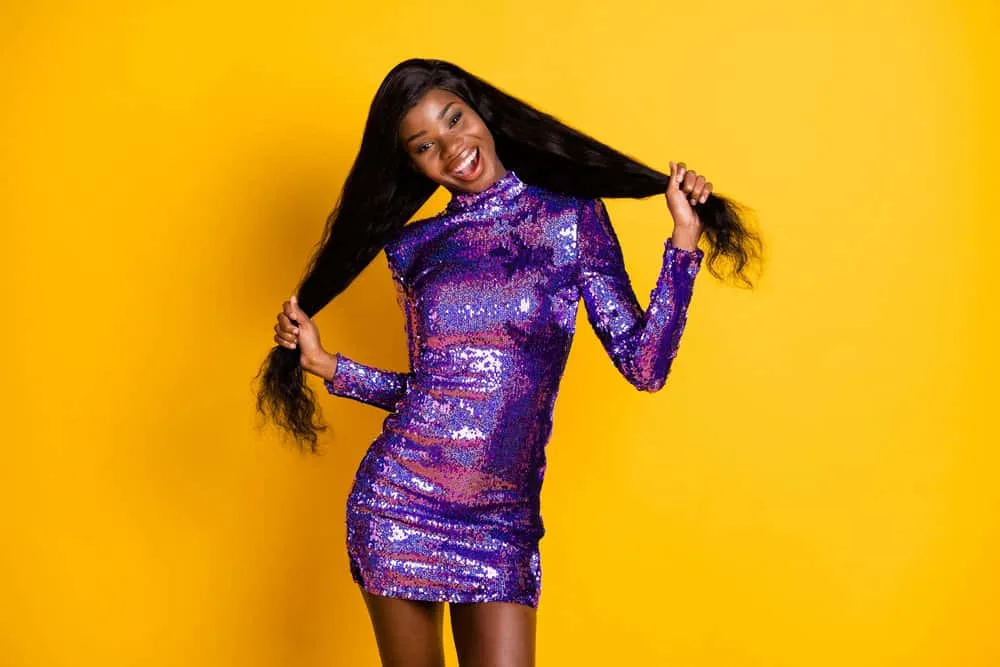 Should You Buy a T-Part Wig?
If you're thinking about buying a T-Part wig, pump your brakes for a moment. Should you? In this section, we'll give you some information to help you decide. Beginners looking to transition from a closure wig to a lace front wig often find T-part wigs a great stepping stone.
They have elements of both wig types and can help you get used to styling a wig with a full lace hairline. But that's not all! Even if you've never worn a wig before, a T-part wig isn't difficult to get used to.
The main thing you'll need to consider, though, is if you're okay with being limited by how you part your wig. Some people don't need to do a ton of elaborate styles, and if that's you, you won't mind the parting limitations we mentioned earlier.
On the other hand, if you are looking for a wig that'll enable you to do a ton of styles, you can opt instead for a lace front or a full lace wig. Just be prepared for the price difference – these wigs are much more expensive than T-part wigs.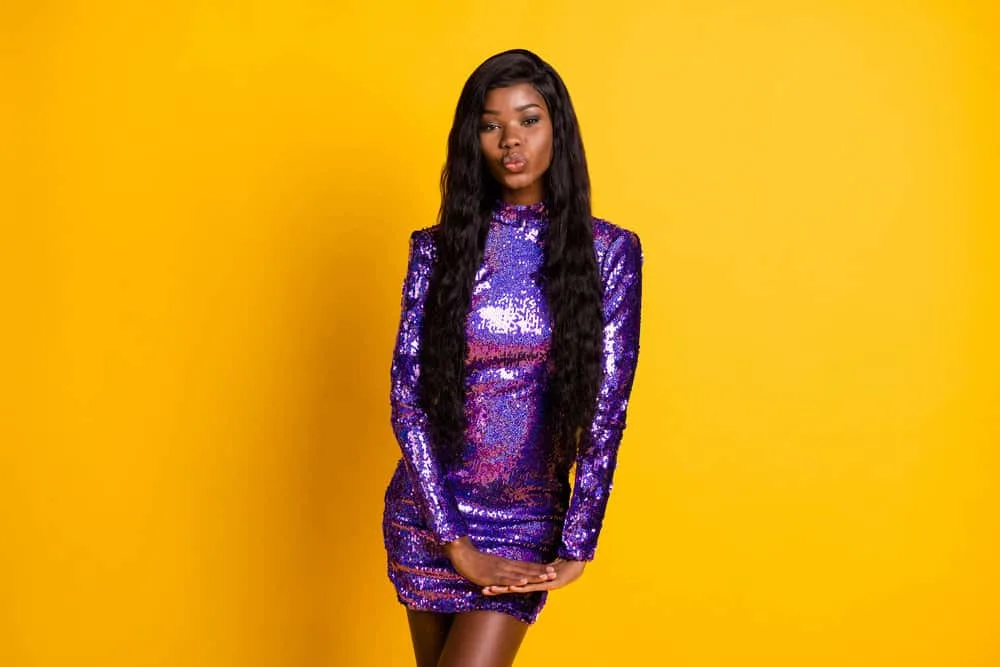 Things to Consider Before Purchasing a T-Part Wig
After deciding a T-part is the wig for you, you're ready to start shopping! But before you do, there are several things to think about:
Hair Quality
T-part wigs may be made of either human hair, synthetic hair, or a blend of the two. For the most authentic overall look, opt for human hair. It'll look just like real hair and behave as such.
You can flat iron, curl, heat style, and in many cases, dye or bleach it. Human hair wigs also last longer. If these things aren't super important to you, you can opt for a human hair/synthetic hair blend (the middle ground) or go the synthetic route.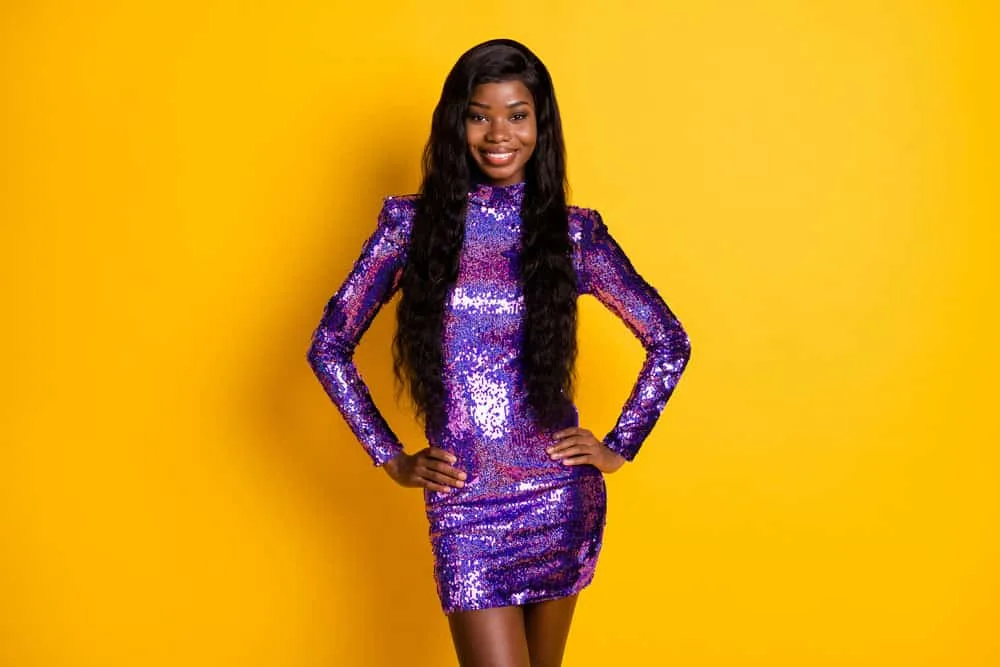 The Style You Want
Another thing to consider is the style of wig you want. Do you want one precut into a bob or lob? Are you looking for a curly, wavy, or straight wig?
Ask yourself these questions as you look at wigs in person or online. You can switch up the style (especially if it's made of human hair), but if you buy the wig in the style you want, you won't have to do much styling at all.
The Price
We mentioned earlier that T-part wigs range from $50 to $200. If you're looking for a unit closer to $50, you may have to sacrifice quality. The hair may shed, it may not have human hair, and the wig may come from a random brand.
As these wigs climb in price, you'll definitely see an increase in quality. You don't have to pay an arm and a leg for a T-part wig, but at the same time, you do get what you pay for.
Can You Do a Side Part With a T-Part Wig?
You can do a side part with a t-part wig. These wigs are designed to be versatile to create a variety of parting styles. The t-shaped section at the top of the wig is designed to mimic the look of natural hair growth so you can part your hair in any direction you like.
What Does T-Part Mean on a Wig?
The t-part on a wig refers to how the hair is sewn onto the wig cap. With a t-part wig, the hair is sewn onto a t-shaped section at the top of the cap, so it looks like natural hair growth. The t-part design is popular because it's easier to style in different directions.
Are T-Part Wigs Good?
T-Part wigs are good if you want a more natural-looking part and styling versatility. They also tend to be more affordable than other types of wigs, which is a plus if you're on a budget. However, they may not be as durable as other types of wigs and may not last as long if you wear them frequently.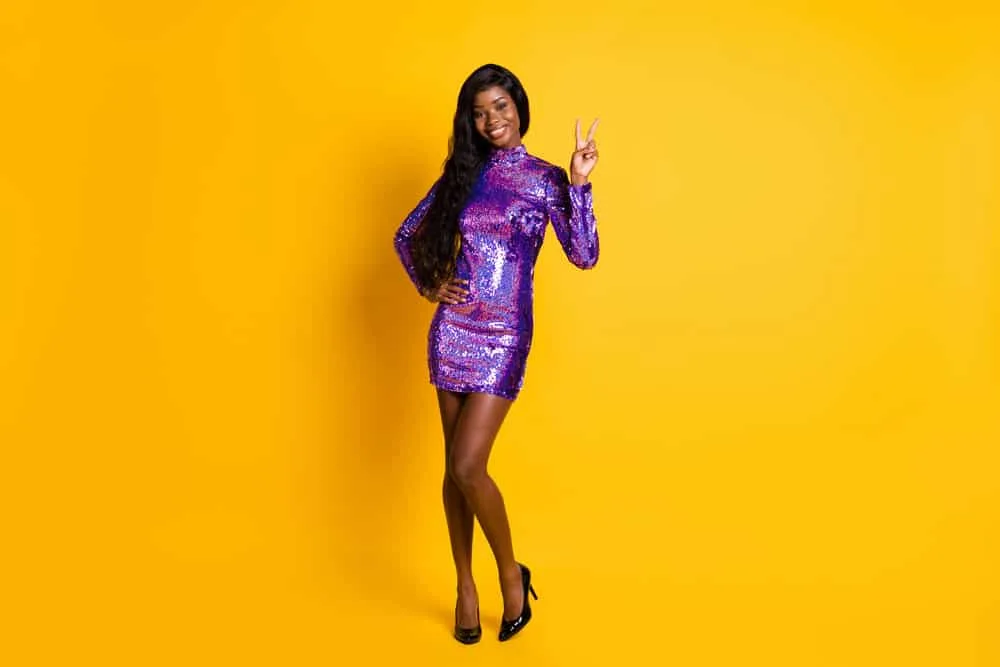 What Is a 4×4 T Part Wig?
A 4×4 T-part wig is a wig that incorporates a 4×4-inch piece of lace in the crown, like a 4×4 lace closure wig, but with the lace forming a T-shaped parting section, similar to a T-part wig. In this case, the T-part wig would have a lace closure that extends from temple to temple, like the 4×4 lace closure wig, and a T-shaped section at the top of the wig designed to mimic the look of natural hair growth, allowing for versatile parting styles.
So, there you have it–everything you need to know about T-part wigs. We hope you found all the information you were looking for and have a better idea of what a T-part wig is. Good luck!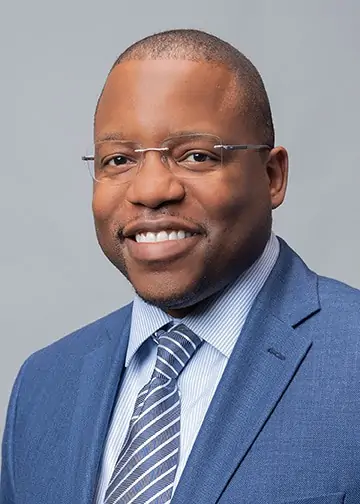 Kenneth Byrd holds a BS in Accounting and Management Information Systems and an MBA from the University of Alabama at Birmingham. With over 15 years of experience, Kenneth has been dedicated to hair care since 2008, when he co-founded Curl Centric® and Natural Hair Box alongside his wife. As a team, they promote healthy hair care practices through their comprehensive platform, Curl Centric. Curl Centric is a website operated by a husband and wife team that encourages healthy hair care. At Curl Centric, we aim to help our readers take control of their hair care journey and make good decisions about products, hairstyles, and maintenance techniques. We also have strict editorial integrity; here's an explanation of our editorial guidelines and how we make money.