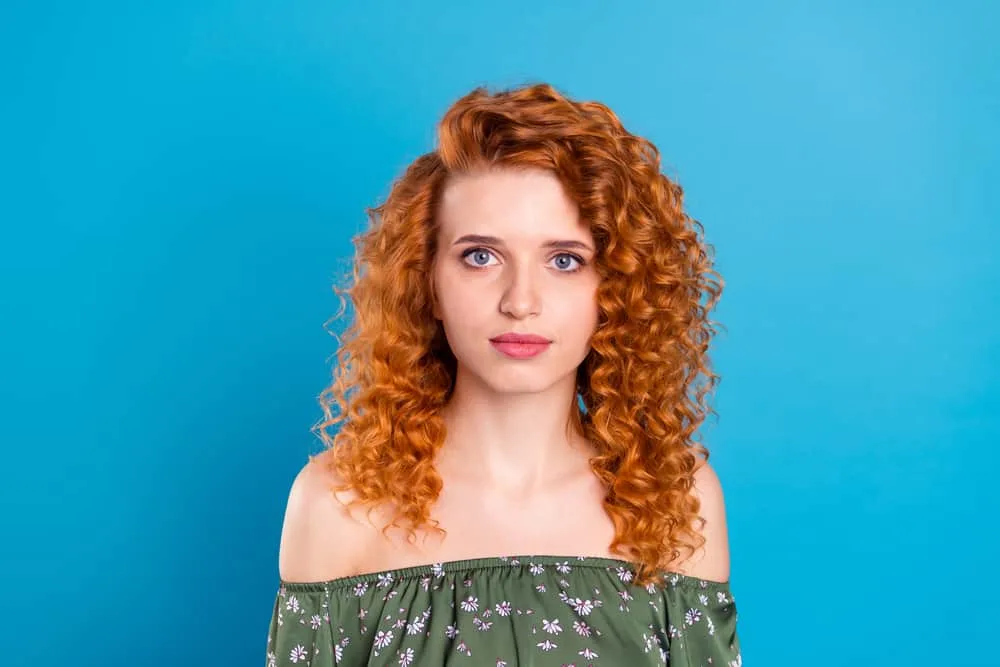 Are you thinking about applying blonde dye to your red hair? What happens if you put blonde dye on red hair?
You may be surprised by the scenarios that could play out if you go through with it. This article will fill you in on what you can expect if you put blonde dye on red hair.
What Happens If You Put Blonde Dye on Red Hair?
Most people considering applying blonde dye over red hair want to (1) go blonde or (2) go a lighter red. If either of those scenarios applies to you, you may be disappointed.
Putting permanent blonde hair dye over red hair will result in an orange color.
Why?
The blonde dye contains many yellow tones, and the red dye is made up of highly pigmented red tones. These yellow and red tones combine to make orange. The orange you end up with will likely err on the red side.
Note: This applies only to permanent dyes.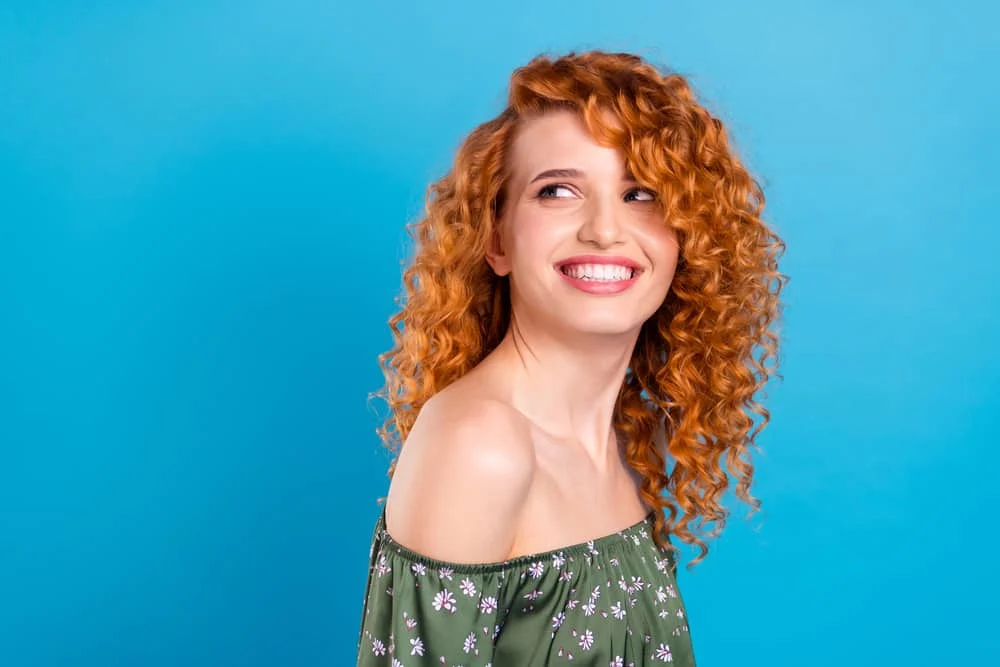 Blonde Semi-Permanent Dye Over Red Hair
Putting blonde semi-permanent dye over red hair won't do anything at all. Since blonde is lighter than red, the blonde dye pigments will simply blend in.
There'll be no change without an agent to open up your hair cuticles and remove your existing hair pigment. So, we urge you not to waste your time putting blonde semi-permanent dye over red hair.
The Easiest Way to Get Lighter Red Hair: Box Dye
To get lighter red hair at home in one chemical process, you can use permanent box dye. Just choose one in a lighter shade of red.
The 20-volume developer found in typical box dyes will lift your current color a few shades and deposit the new lighter red color into your hair shaft.
Simply purchase your light red box dye and follow the instructions on the packaging. You'll soon have the red hair you've been yearning for.
*This method only works if the red you want is within a couple of shades of your current shade of red.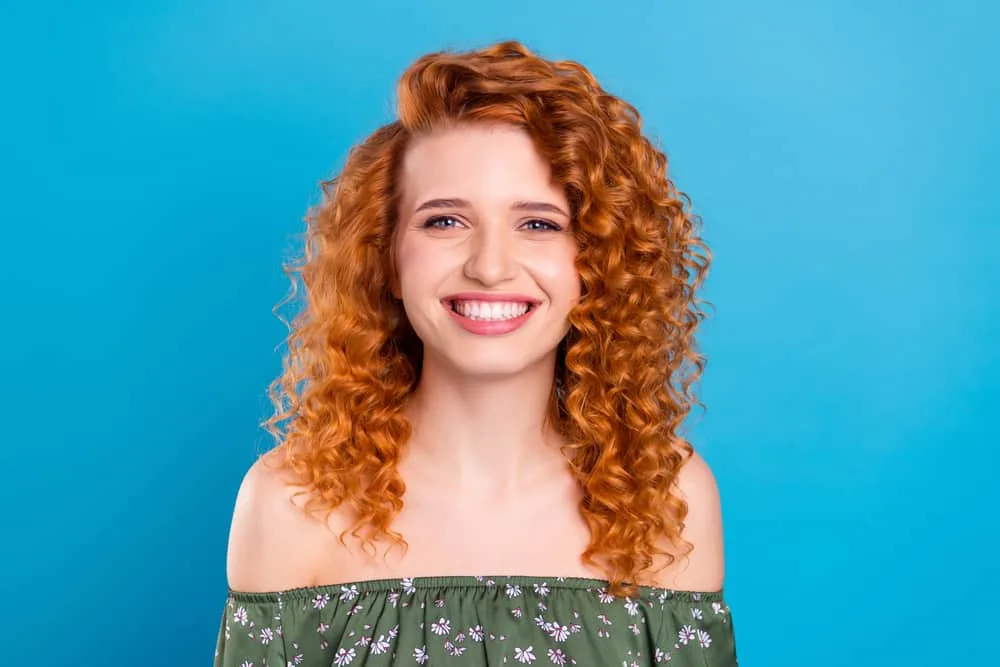 How to Get Lighter Red Hair: Strip and Recolor
Another way to get lighter red hair is to strip and recolor it. We'll go over how to do this in the following sections:
Remove Some of the Red Pigment
The easiest way to lighten up your red hair is to up your clarifying shampoo sessions. Clarifying shampoo will lift away the pigment over time. Once you arrive at the right shade of red, you can stop using the clarifying shampoo.
It can take several clarifying shampoo sessions to remove the red dye.
So, if you're looking for a quicker solution, you can use a color remover. It's gentle and effective, often removing significant amounts of dye within one color removal session.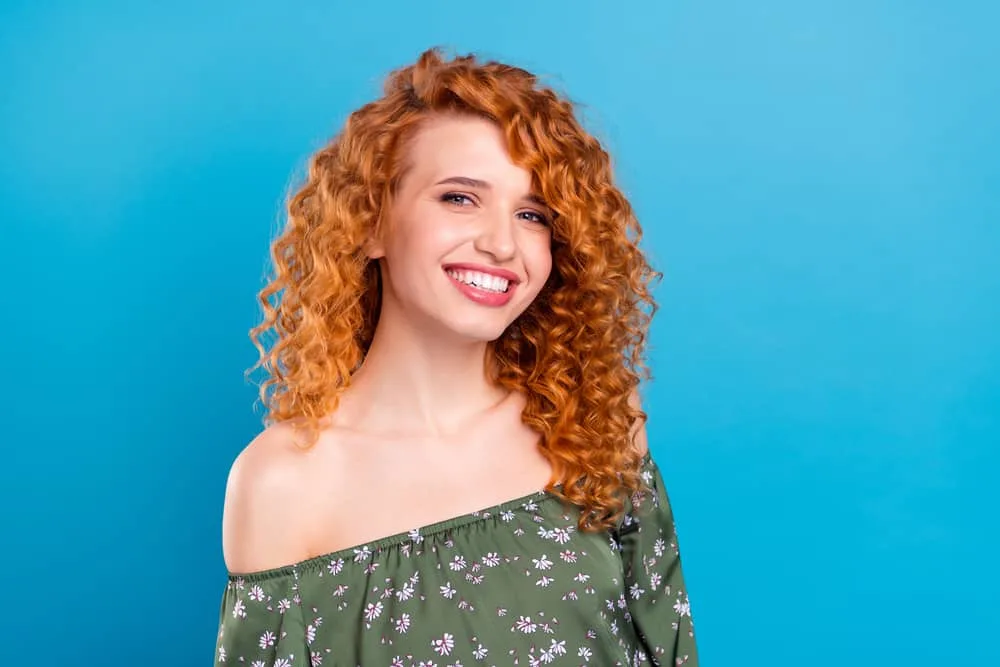 Redye Your Hair with a Lighter Red
After a sufficient amount of red dye has been removed, you've got a choice to make. Here are a few possible routes you can take:
If your hair is lighter than the red you're going for, apply a red semi-permanent dye on top to finish things off.
If your hair is significantly darker than the red you're going for (more than 3 shades), you'll need to lighten your hair with bleach and then apply a light red semi-permanent dye on top.
If you like the shade of red your hair is, you can stop there and style your hair as usual.
How to Dye Red Hair Blonde: Go from Red to Blonde
If you're considering putting a blonde dye over your red hair to get blonde hair, your efforts will be in vain. The blonde pigment is no match for the red pigments in your hair.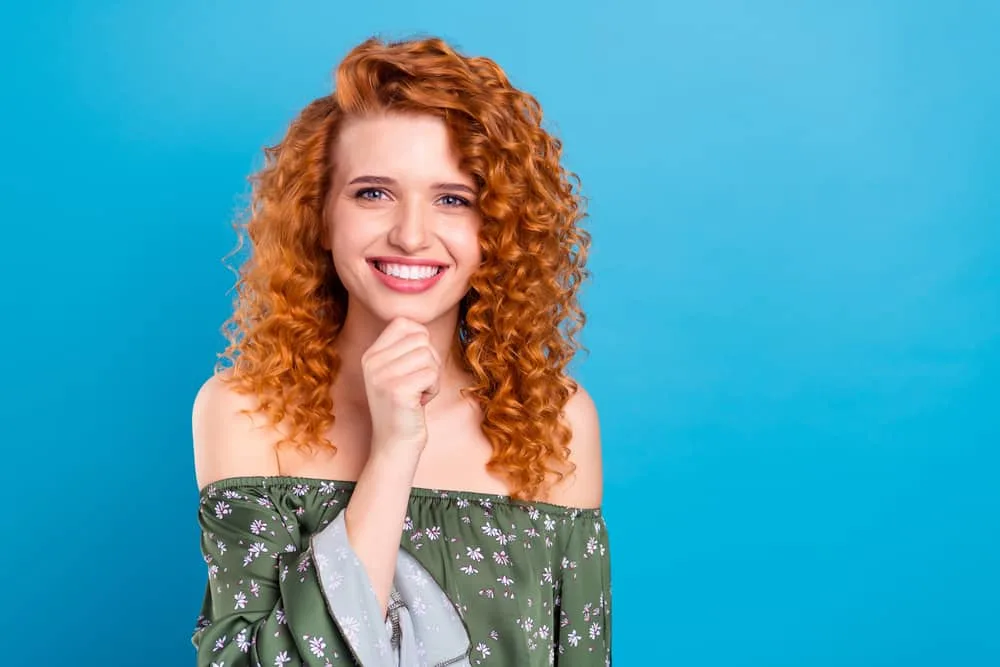 Remove the Red Pigment
To get genuine blonde hair, you'll need to completely remove the red pigments from your hair either by bleaching it out or fading it over time. This step is non-negotiable because if any of the red pigment is left behind, it'll result in a reddish-orange tint that'll overpower your blonde look.
Lighten Your Hair
After all of the red pigment is gone, you'll have to decide whether your hair needs additional lightening. Here are some tips you can use to determine whether you need to lighten your hair further:
For a platinum blonde, your hair should be a level 10.
For a medium blonde, your hair should be at least a level 9.
For a dark blonde, ensure that your hair is at least a level 8.
Apply Your Toner
Once your hair is at the right level, you can apply a toner to eliminate any brassiness and tint your hair to your preferred hue.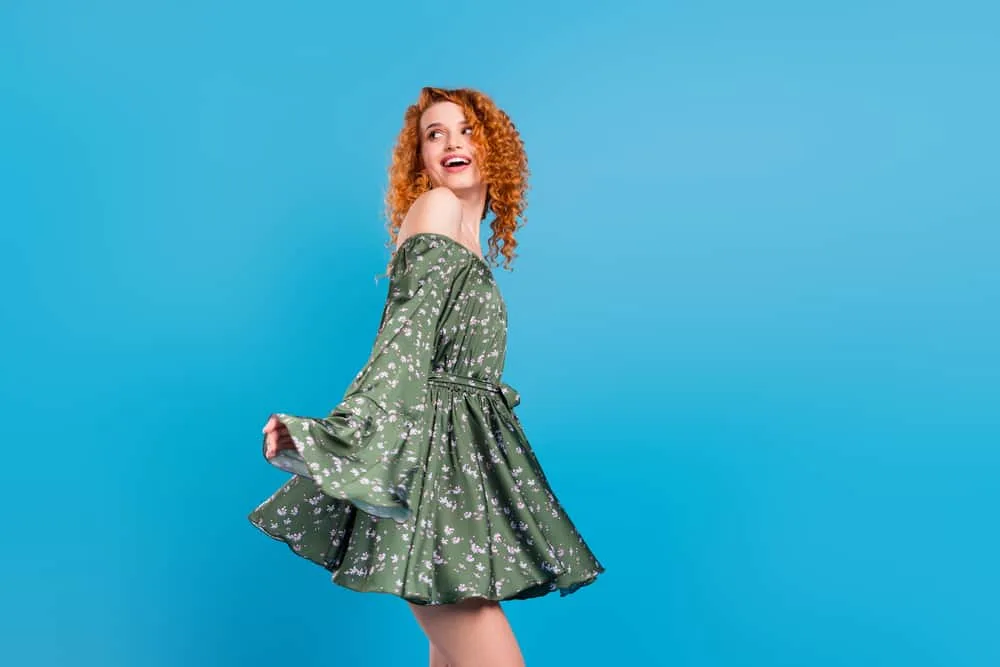 How Long Does It Take to Go from Red to Blonde?
Going from red to blonde is no joke. It could take several hours from start to finish and depends mainly on which methods you use to strip the red dye from your hair.
If you use a color remover first and lighten your hair afterward, the process will be very lengthy. If you go straight for bleach, you'll save time (though bleach is incredibly harsh).
Here's a quick time breakdown (note that these are estimates):
Removing color from dyed red hair can take anywhere from 1 to 3 hours, depending on how many color removal sessions you need to remove the pigment.
Bleaching out pigment can take up to 2 hours.
Redyeing your hair with semi-permanent or permanent dye will usually only take about an hour.
We recommend that you factor in additional time (several hours) if your dyeing session doesn't go as expected.
You don't want to have to go outside with wonky-colored hair. Most people block out an entire day to dye their hair – that's a good idea.
Know When to Consult a Professional
Consult a professional if you are at a loss as to how to bleach hair, remove color, or determine your hair color level.
You're also better off seeing a professional colorist if you've never colored your own hair blonde before. The process requires potent chemicals and can leave you bald if you're not careful and knowledgeable.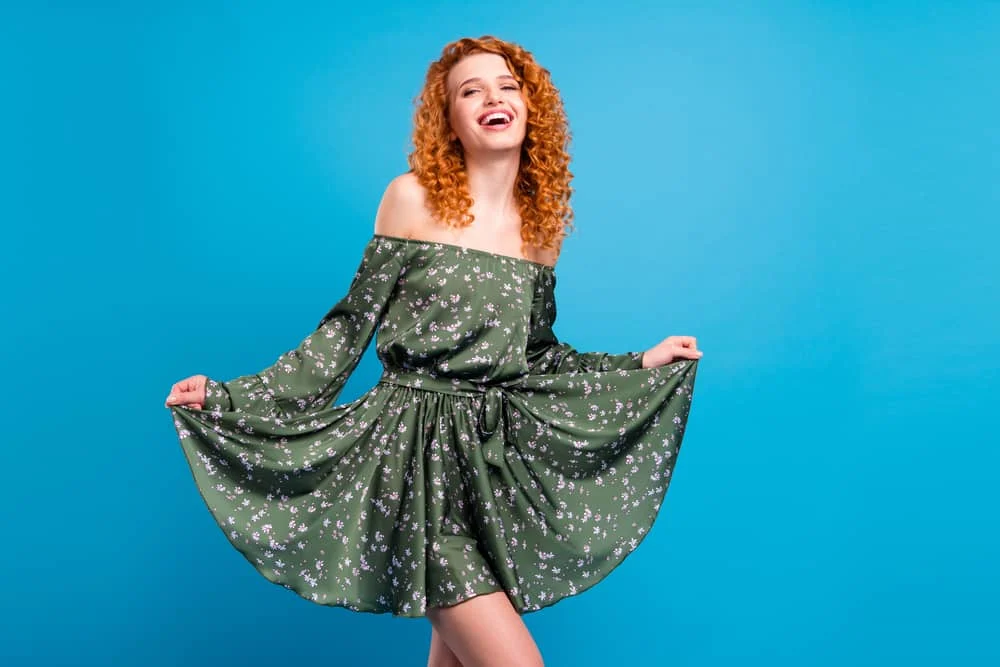 Colors You Can Put Over Red Hair
As you can see, going from red to blonde or lighter red takes multiple steps and may even end in disaster if you don't have a knack for dyeing hair.
But there's no need to worry. There are several colors that you can put over your red hair at home with minimal damage.
If you want to go darker, you have plenty of options. You can go with virtually any color that's darker than your current shade of red.
Keep in mind that whatever color you put on top of the red will take on the warmness of the red and may even be overpowered by it (depending on the specific shade of red you have).
For instance, if you apply brown over your red, the result will be very warm, and some of the red pigment may show through. The same applies to other colors – blue dye over red hair will result in a shade of violet.
Even if you put black dye over red hair, if the red is vibrant enough, it will show up a bit in the sun or under bright lights.
To sum things up, going from red to blonde is a very involved process. And even going from red to lighter red can be complicated as well. Regardless, you've got the information you need to plan out the best way to reach your hair goals.
If you have additional questions, we recommend reaching out to your local colorist – they'll be able to give you personalized recommendations based on your hair history, current hair condition, and hair color aspirations.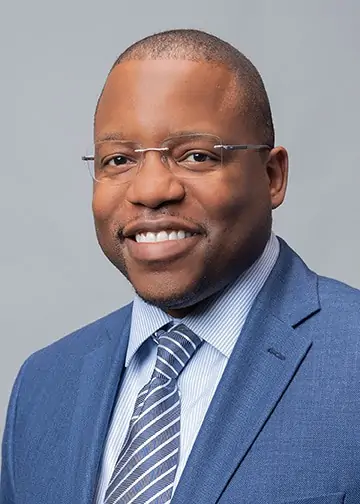 Kenneth Byrd, with a BS in Accounting and Management Information Systems and an MBA from the University of Alabama at Birmingham, has over 15 years of experience and is a recognized authority in hair care. Co-founder of Curl Centric® and Natural Hair Box, Kenneth has dedicated himself to promoting ethical and scientifically-backed hair care practices. Rigorous editorial guidelines, industry recognitions, and features in numerous media outlets evidence his expertise. Kenneth's commitment to transparency, quality, and empowerment has positioned him as a trusted voice in the field, empowering readers to confidently embrace their natural beauty.