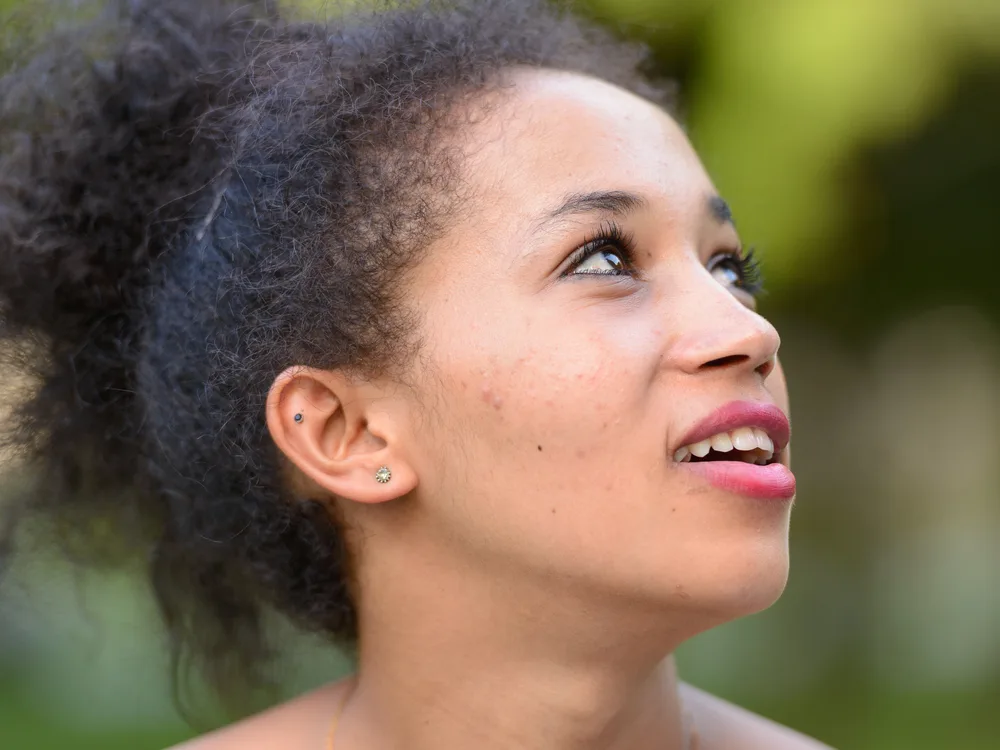 The hair styling process often requires multiple tools, including brushes, combs, rubber bands, and more. But one tool that's easy to overlook is the hair clip.
Hair clips are versatile hair tools that can be used to create a variety of styles or even elevate your go-to looks. If you want to use hair clips in your hair styling routine, the first step is to get the right type of hair clip.
This article will help you learn everything you need to know about the different types of hair clips available. Let's get started!
Types of Hair Clips
Hair clips are essential yet often overlooked tools in the hair styling process, offering versatility and the ability to enhance various styles. Let's discuss how to choose the right one for your needs.
Pastel Alligator Hair Clips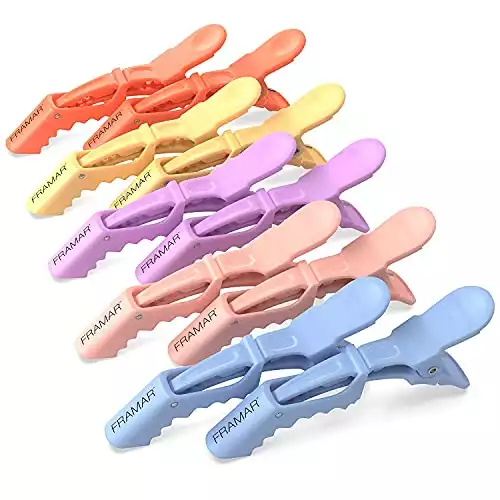 The alligator clip is a clip type that resembles an alligator, hence the name. These clips are great for sectioning the hair in preparation for styling. You won't leave the clips in after the styling process (unless you want to). They also work like a charm when you're doing your makeup and want to keep your hair out of the way.
Key Features
FRAMAR brand alligator clips are designed for all hair types, including thick, luscious curly hair. This is evident in their design. They have rounded teeth that are large enough to hold lots of hair at a time but a gentle clasping mechanism that won't pinch or crease your strands.
Though you may not want to leave these clips in your hair, they come in two different color options – an all-black set and a set with assorted colors. So, you get to choose the set that meshes well with your personality and makes you feel good.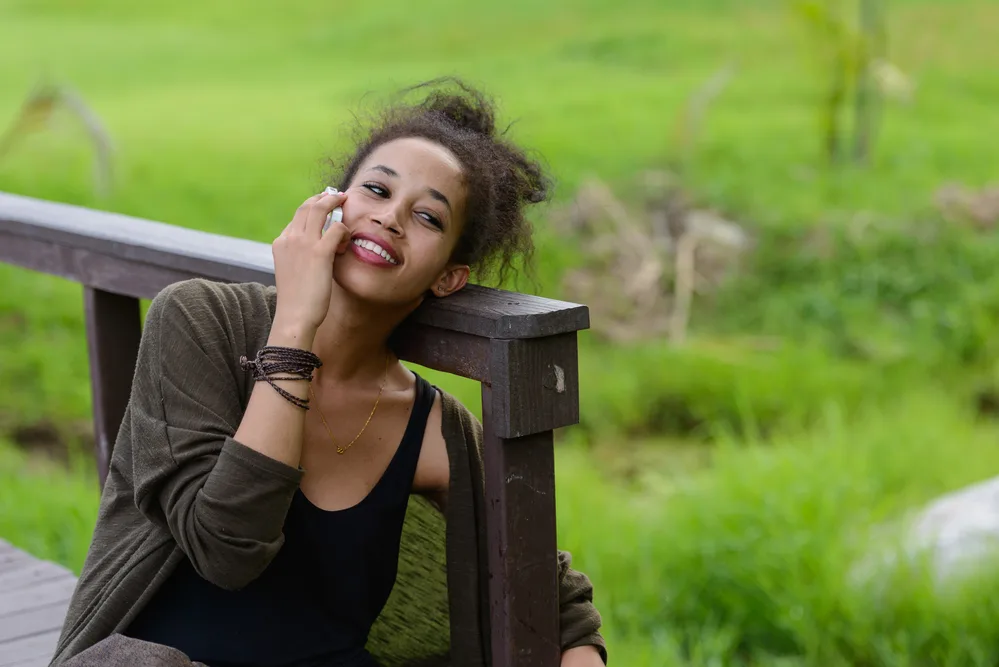 How to Use
To use these clips, you'll simply grab a section of hair you want to clip in place, pinch the end of the clip, slip the bottom portion of the clip underneath the section of hair, and release. It really doesn't get easier than that.
Pros and Cons
These clips are really great for thick or long hair, but they aren't perfect. Keep reading for a rundown of the pros and cons to look out for:
Pros
Versatility. You can use them to pull your hair back and do your makeup, section your hair for styling or hair treatments, or clip your hair up into a style.
Smart design. These clips are designed to be used on those who have thick hair. They are a godsend if you struggle to use standard clips.
Attractive look. These clips are cool to look at and come in two color options.
Salon quality. These are on par with expensive salon clips.
Cons
Snagging. They are not snag-proof, so you have to be careful removing them from the hair.
Size. They are very large and can distract from your hairstyles.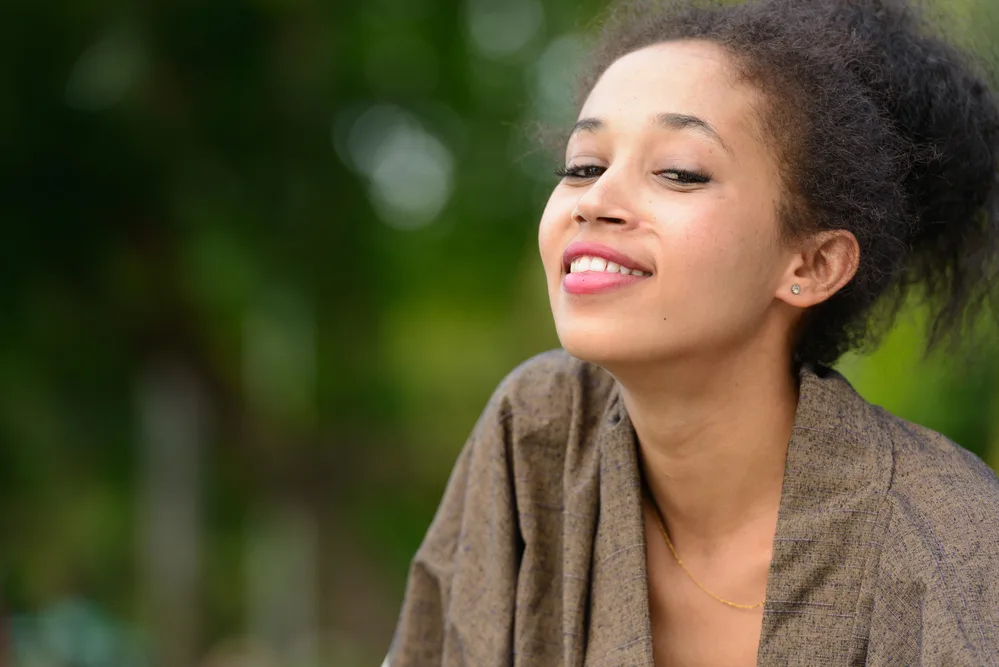 Auto-Clasp Barrette Metal Hair Clips
If you're looking for a clip that's on the minimalist side and takes a fraction of a second to use, maybe an auto-clasp barrette will be a good fit. It's a type of clip that you'll reach for time after time to give your hairstyles a little extra pizzazz.
Key Features
These barrette clips by Hotop are ideal for women and girls who want a quick and easy way to update their styles without damaging their hair. They come in several metal shades, clasp together without much effort at all, and are very durable when compared to plastic clips.
You can use the clips like you would a traditional barrette, but you can also use them to secure ponytails and updos. Because of their domed design, they are able to handle a high volume of hair, unlike other clips of their kind.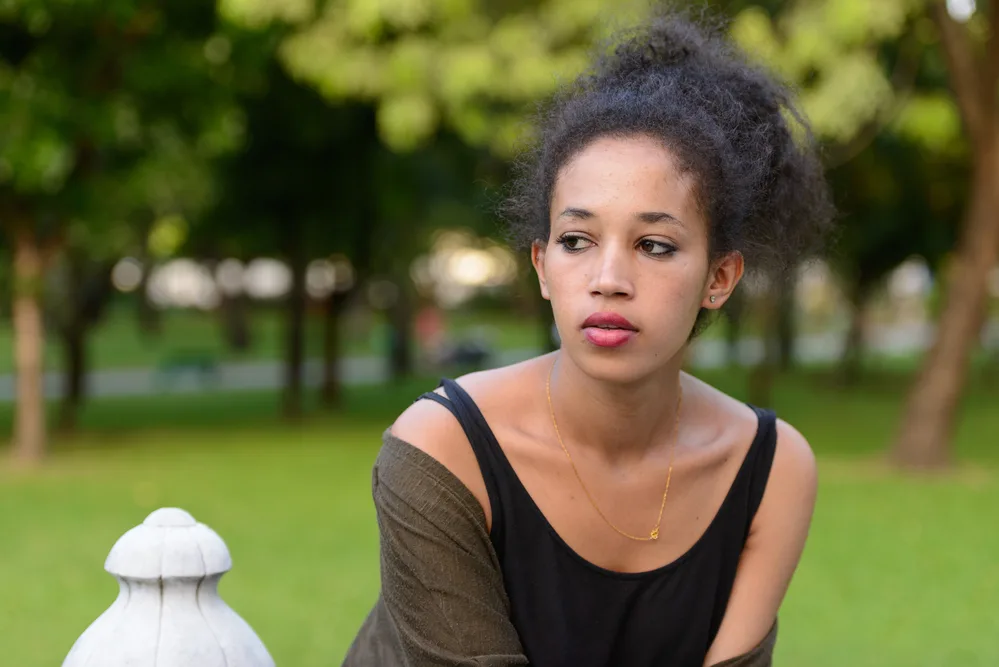 How to Use
We weren't kidding when we said that these clips are easy to use. All you need to do is hold the clip in your hand, press and slide the bottom of the clip out to unfasten, slide it under a section of your hair, and refasten.
It could take a little bit of trial and error to get the hand motions right, but once you do, you'll be able to do it in your sleep.
Pros and Cons
Now, to move forward, let's get into the pros and cons of this clip type – this information will help you decide whether they might be the right fit for you.
Pros
Domed design. Barrettes without a domed design aren't able to hold quite as much hair as these.
Durability. We love the fact that these clips are made of metal instead of plastic. They'll last you much longer than cheaply made clips.
Versatility. You can use these clips to hold your hair out of the way or elevate your style in the best way.
Price. You get 30 clips for a very low price of $15.99 at the time of this writing. It's nice to get so many, especially if you tend to lose your hair accessories.
Cons
Usage issues for certain folks. Those with hand coordination or strength issues may find that fastening the hair clip is difficult. However, others shouldn't have any problem.
Limited designs. There are only three designs available. People who are looking for more flavor in their hair accessories might be underwhelmed.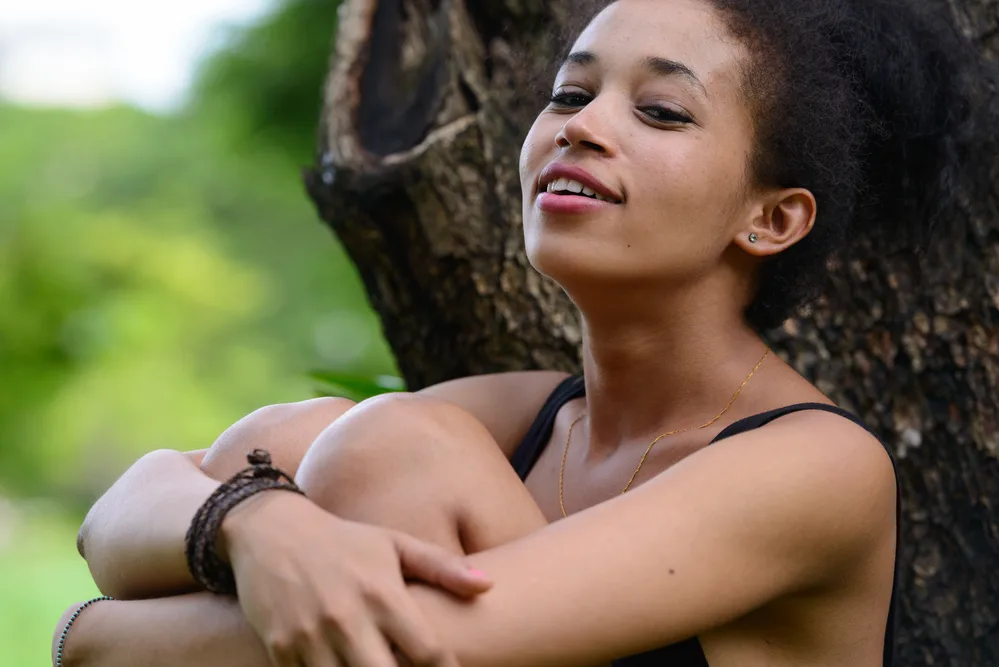 Bendy or Snap Clips
Bendy clips are one of the most popular clip types out there. We've seen them used as hairstyle embellishments in decades past, and they're still used today, most often as kid hairstyle accessories.
You can go with high-vibrancy colors or keep things neutral. It's all up to you.
What's more you can use them more practically – to keep your hair out of your face. And if you're thinking about using them this way, you'll be delighted to know that they're really easy to use.
Key Features
SWSTINLING brand snap clips stand out amongst competitors for several reasons. They have an anti-slip design that ensures that you won't have to spend time constantly refastening them. In addition to that, they are made of a durable material that'll stand up to daily use and paint that won't come off easily.
Plus, they are 2″ long, the sweet spot for babies, kids, teens, and even adults. You get 120 of them in total, and you get 40 assorted colors (3 of each color).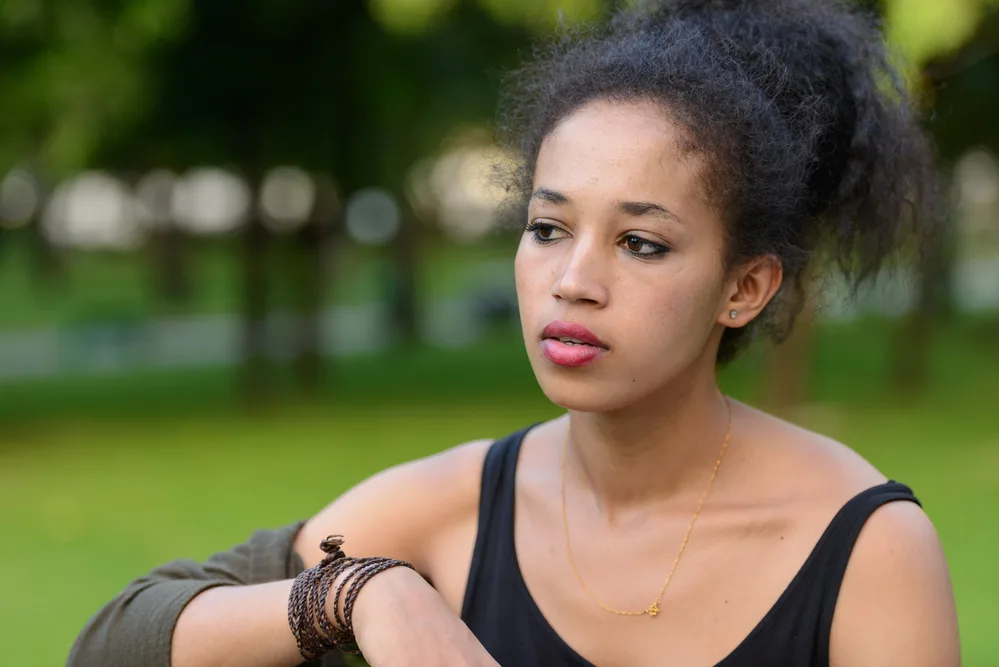 How to Use
The great thing about these specific bendy/snap clips is that they snap on in a fraction of a second. You'll simply press down on the middle part of the clip to unfasten it. Slip it under your hair wherever you want, and then press down on the far sides of the clip to fasten it.
Pros and Cons
These bendy clips are ideal for anyone who wants to zhuzh up their styles or make the styling process easier. Here are the pros and cons you should know about before giving them a try:
Pros
Widespread appeal. Anyone can use them, from babies all the way up to adults.
Style variety. They come in a variety of colors that will suit everyone.
Ease of use. They aren't difficult to use, even for little ones.
Quantity. You get more than 100 clips in a set.
Cons
Color assortment. Some people received a set without many color matches. This may have been a mistake on the part of the manufacturer.
Durability. A few reviews mention that the clips either fell right out of their head or didn't last for long.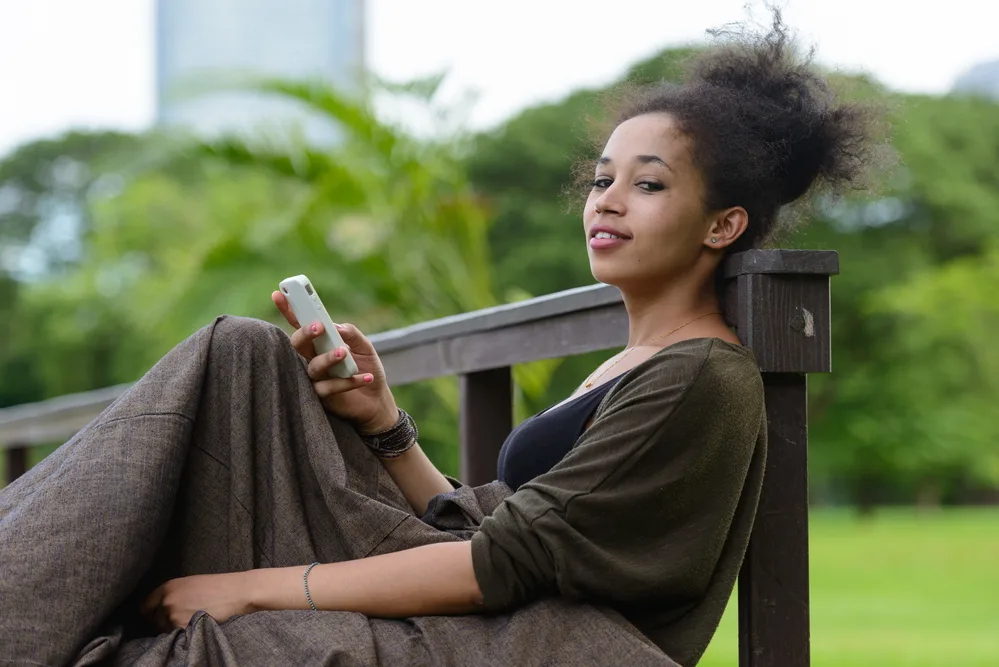 Tokufagu Barrette Hair Bows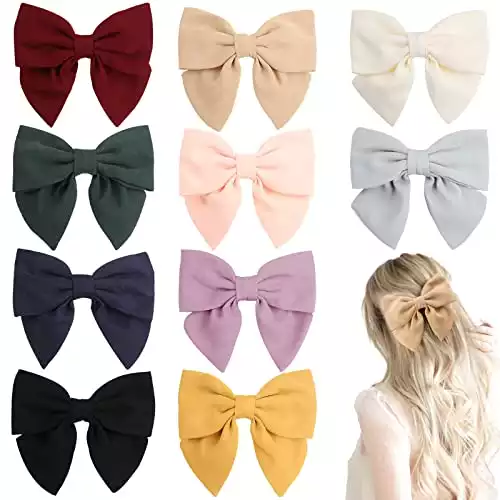 When cuteness is your goal, bow barrettes deliver. Their cuteness appeal is off the charts, and they don't require any ribbon or meticulous tying.
All you'll do is clip your bow on and go. For babies, girls, teens, and even women, these bow barrettes are a cool hair staple to have in your product stash.
Key Features
These bow barrettes are among the best. They come in a pack of 10 trendy muted colors in a smooth, high-quality fabric. Each bow is about 3.2 inches long from top to bottom – this is considered to be big by any stretch.
And what's really cool about them is that they have a relaxed, droopy aesthetic which makes them work for both formal and casual looks. The clasp on the Barretts is strong, sturdy, and easy to fasten/unfasten.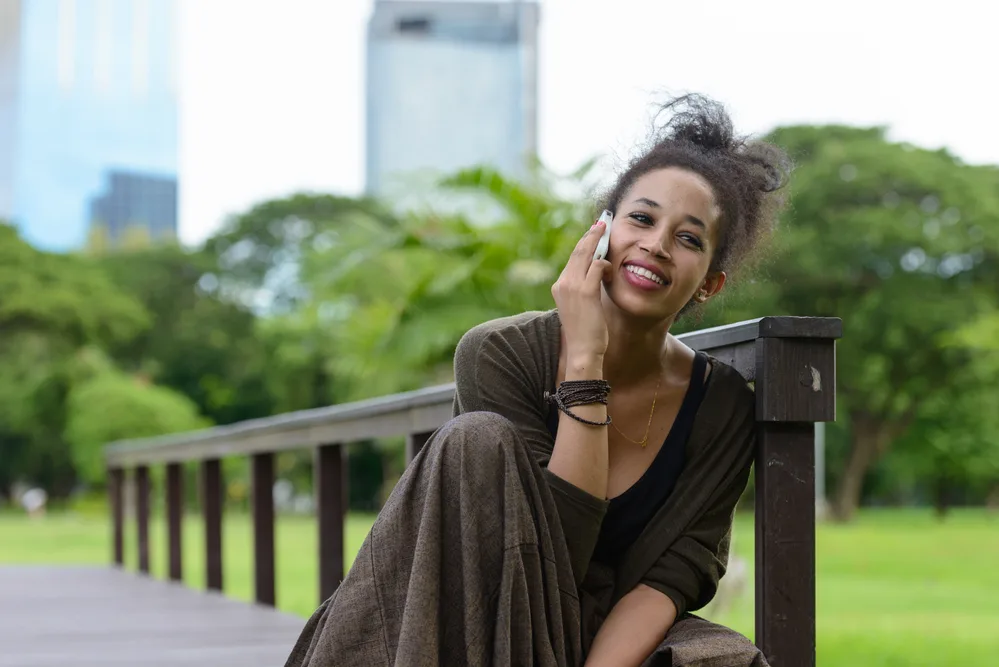 How to Use
To use these bows, you'll flip them over, pinch one end of the bow to unfasten it, secure the bow to your hair, and fasten the clasp by pressing firmly. It's important to use these bows on larger sections of hair. If you don't, the bow might slide off, so keep that in mind.
Pros and Cons
These bows have some really awesome qualities, but there are some not-so-great things that you should know about before purchasing them. Here are the pros and cons:
Pros
Size. The bows are so large that they're sure to make an impact, regardless of the style you wear them with.
Color. The colors are vibrant but not so highly pigmented that they look like they're only for children.
Secure design. After application, these bows stay on really well. You won't have to worry about them flying off should you whip your head around suddenly.
Large clip. Thick-haired beauties can rest assured that their hair will fit inside this clip. It's very generous and will hold quite a bit of hair.
Cons
Vibrancy. Though most people state that they love the colors, there will be people out there that feel like the colors aren't vibrant enough for their taste.
If these bow clips are too large for your liking, check out these smaller barrette clips.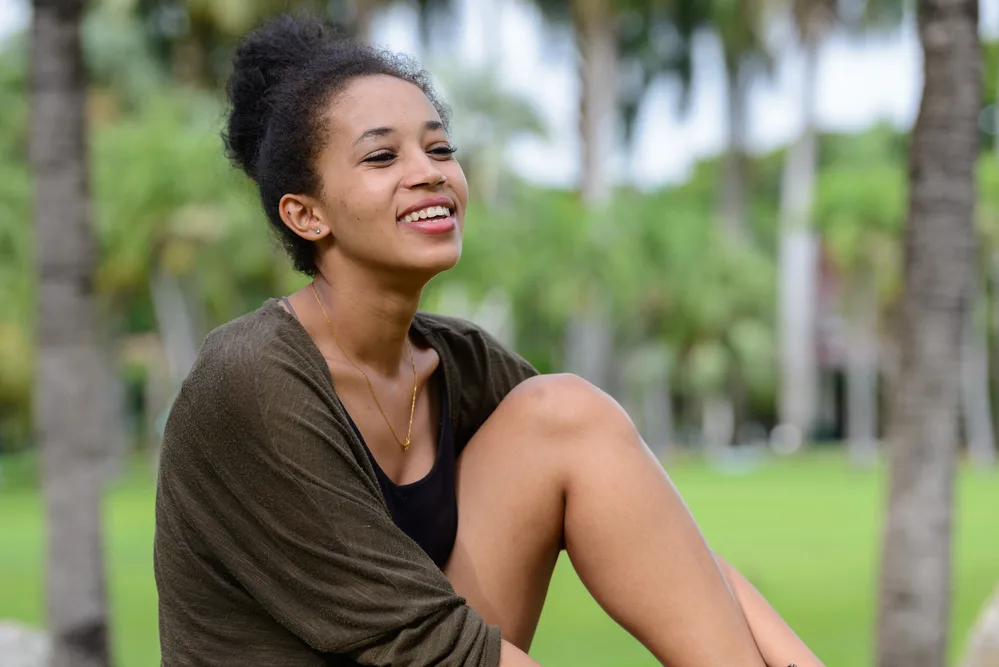 Acrylic Butterfly Clips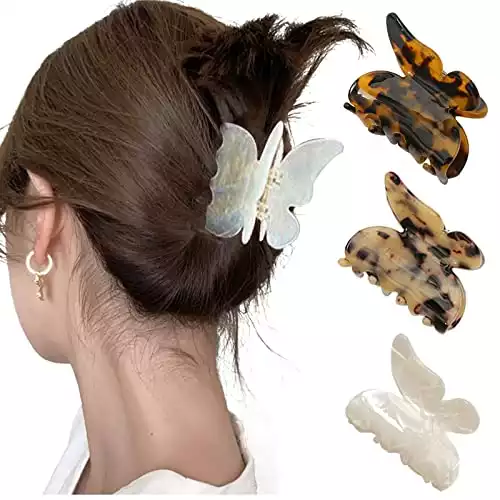 Want to achieve an updo in literal seconds or level up your little girl's hairstyles? Then, you need to learn all you can about butterfly clips. These are versatile clips that can serve multiple purposes depending on your desires.
You can use them to get your hair out of your face while cleaning, pull your hair up into a half up half down style or formal updo, or add some magic to your little one's style.
Key Features
These butterfly clips are for women and girls. They come in a pack of 3 and are available in several color options. They are made of a high-quality resin material that stands up to regular use without a problem.
And the spring, which enables the clip to open and close, is slow to rust. On top of that, the seller offers customer service after the sale just in case you have any issues or questions about the clips.
How to Use
To use these clips, you'll simply pinch the back of the clip to open the front, put the clip near the hair you want to clip, and slowly release the back of the clip to clamp down on the section. You can use these clips however you want, so get creative.
Note: These aren't designed to be used on super small sections of hair – only on large ones.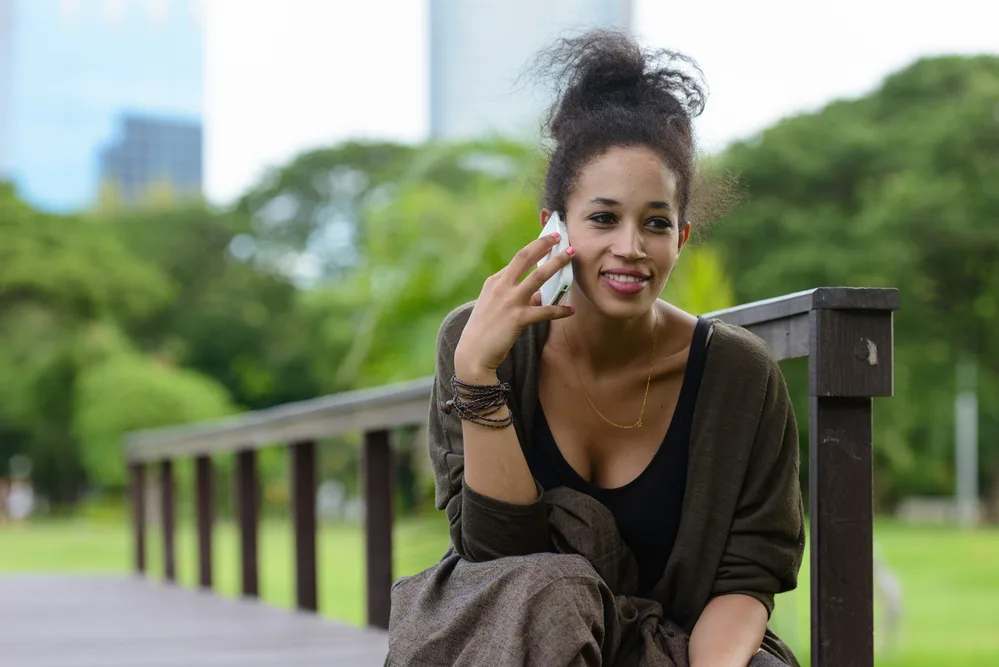 Pros and Cons
Just like any product, these clips have their quirks. Here are the pros and cons to know about before getting these clips:
Pros
Color selection. Some of these clips have an iridescent quality that draws the eye, and the others feature super-pigmented hues. You're sure to appreciate the color section.
Durability. These clips are durable. You won't have to worry about them breaking in two when you try to clamp them down on your hair.
Grip. The spring in these clips is designed to give you a reliable grip. They'll stay in place until you're ready to take them off.
Size. These clips are neither too big nor too small, and that makes them versatile. You can style them up. However, you'd like without them being overpowering.
Cons
Clamp. Some find that the clamp isn't large enough for their hair.
If you're looking for clips for kids, these kids' butterfly clips are a great option. Not only are they much smaller, but they also come in super vibrant, fun colors that are more age-appropriate.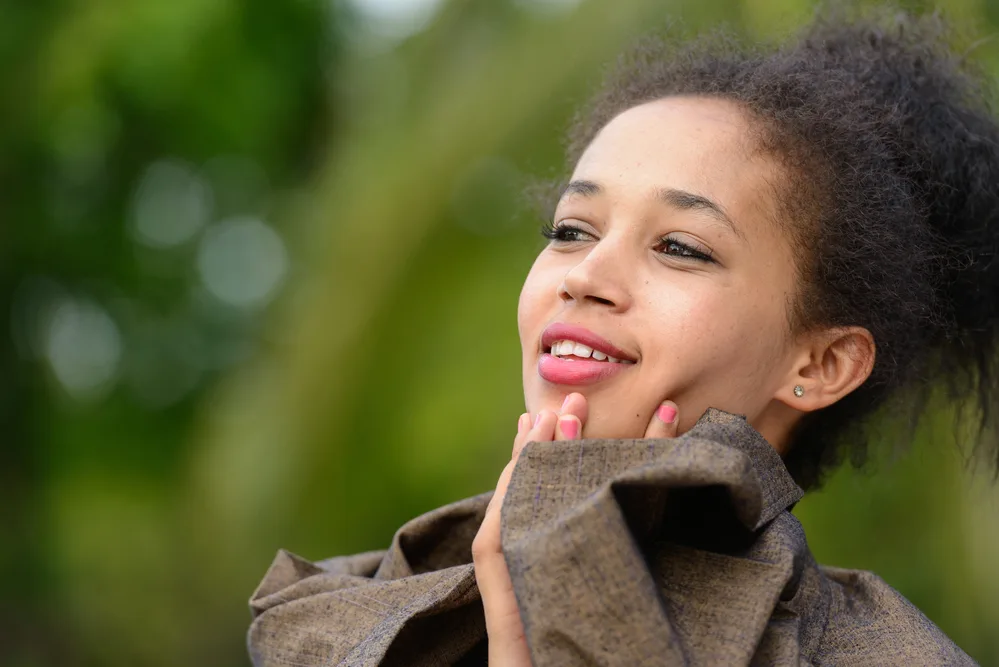 Double-Prong Metal Hair Clips
Are you having trouble getting your pin curls or roller sets to work? Double-prong hair clips could be the answer. They are specifically designed to hold your hair or your rollers in place to give you a great set. And these are some of the best ones you'll find anywhere.
Key Features
These double-prong hair clips come in a very small size – 1.8 inches in length – and are made of nickel-plated metal. They have been meticulously manufactured to be smooth, so they won't catch your hair and damage it. And because of their small size, storage is a cinch.
Note: If you have a nickel allergy, you should pass on these and consider another clip. They could give you an allergic reaction.
How to Use
To use these clips, you'll squeeze one end of them, slide them onto the hair or the roller, and then release them to secure. When the hair is dry and set in place, remove the rollers and proceed with the styling process.
Pros and Cons
As simple as these clips are, there are some pros and cons you should know about. Read them all before making the decision to give these a try.
Pros
Small size. These are small enough to sleep on without hurting your head or damaging your hair. You can also hide them underneath your hair if you want to leave a few of them in at any time.
Versatility. The versatility of these clips is apparent. You can very easily use them for styling, setting, or even making your own custom clips. All you'd need to do is glue your desired embellishment to the clips and let the adhesive dry.
Ease of use. Using these clips is so easy that most people won't have any issues. So long as your finger strength isn't lacking, you shouldn't have any problems.
Cons
Too small for some. Though small clips are easy to store, they can be difficult to handle, resulting in a lot of frustration from dropping them over and over. They can also be easy to lose – so you may find yourself buying them repeatedly.
Rust. If you're not mindful of how you store these clips, they could end up rusting.
Can't hold much hair. If you're looking for a clip that'll hold a lot of your hair at a time, this isn't the one to choose. Due to their small size, these clips can only hold a little bit of hair at a time.
What Are Different Types of Hair Clips Called?
Various hair clips exist, each known by a unique name and intended for a different purpose or hair type. These include alligator clips, an essential tool for sectioning hair during the styling process, primarily due to their sturdy grip and design that resembles an alligator's jaw.
Another type is the auto-clasp barrette metal hair clips; they provide a minimalist approach to hair styling, being easy to use while adding an elegant touch to any hairstyle. Bendy or snap clips are next on the list; their popularity has endured through the years, and they're often used as hair decorations or to keep hair out of the face.
Hair bows, specifically barrette hair bows, add a cute and playful touch to hairstyles; their clip-on design makes them a quick and easy accessory. Acrylic butterfly clips are another type that offers quick hairstyling options while adding a whimsical touch. Lastly, double-prong metal hair clips are commonly used to hold pin curls or roller sets in place, offering a reliable grip for a perfect hairstyle set.
How Do You Style Your Hair With Duckbill Clips?
Styling your hair with duckbill clips, similar to alligator clips, involves sectioning your hair and using the clips to hold these sections in place. Start by separating a section of your hair where you want to create volume or curls.
Then, slide the duckbill clip into place, securing the hair against your head. Leave the clips in while you finish styling the rest of your hair or while your hair dries or sets, then carefully remove them. The result is usually enhanced body and wave in the styled areas.
What Is a French Clip?
A French clip is a type of hair accessory, typically a larger style hair clip used for securing a lot of hair in place. It consists of a barrette and a clasp, with a tension bar that closes the clasp. French clips are perfect for creating elegant updos or securing thicker or longer hair types in a half-up style.
What Is the Difference Between Duckbill Clips and Alligator Clips?
The difference between duckbill clips and alligator clips largely lies in their design and use. Duckbill clips are typically long, straight, and flat, resembling a duck's bill. They are great for holding large sections of hair during styling or drying processes, especially when creating waves or volume.
On the other hand, alligator clips are designed with interlocking teeth that resemble an alligator's mouth. These clips are excellent for sectioning hair during styling or cutting, providing a secure hold without slipping.
So, there you have it – several types of hair clips you should know about. As you can see, your options are vast. The right type of hair clip will depend on the type of hairstyle you're going for, your personal taste, and more. Be sure to try several types of clips to accessorize – styling your hair should be fun, after all!
And experimentation is one of the best ways to find out if a given product will work for you. We hope that one or more of the clip types we mentioned will be helpful to you in your hair-styling endeavors, and we wish you the best with your hair.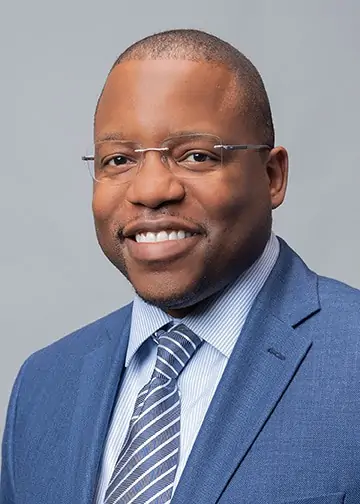 Kenneth Byrd holds a BS in Accounting and Management Information Systems and an MBA from the University of Alabama at Birmingham. With over 15 years of experience, Kenneth has been dedicated to hair care since 2008, when he co-founded Curl Centric® and Natural Hair Box alongside his wife. As a team, they promote healthy hair care practices through their comprehensive platform, Curl Centric. Curl Centric is a website operated by a husband and wife team that encourages healthy hair care. At Curl Centric, we aim to help our readers take control of their hair care journey and make good decisions about products, hairstyles, and maintenance techniques. We also have strict editorial integrity; here's an explanation of our editorial guidelines and how we make money.