Do your dreads keep getting in your face? It can be incredibly annoying when you're reading or using your phone, and it can even be dangerous when you're driving or traveling on foot.
There's no reason to keep dealing with your locs obstructing your vision when there are several hacks out there to help. In this article, we'll tell you exactly how to keep your dreads out of your face.
How to Keep Your Dreads Out of Your Face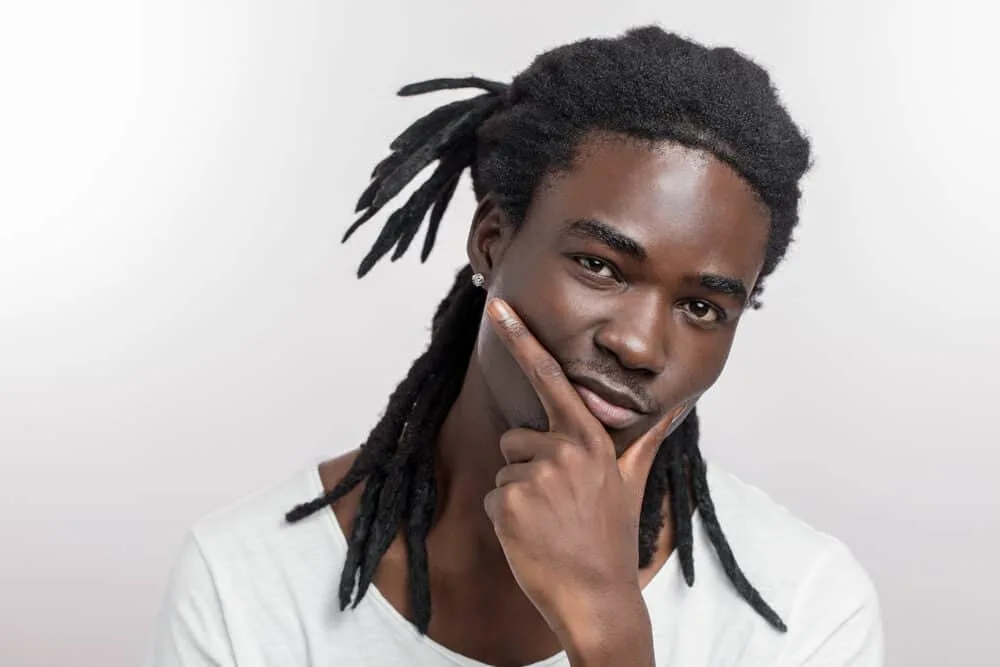 Pin it Back with Bobby Pins
One of the easiest ways to keep your locs out of your face is by using bobby pins or clips. Bobby pins are the best option if you're looking for something small and unnoticeable to use.
However, if you want to add some style and character to your locs, you can take your locs up a notch with a useful and stylish clip.
Here are the steps to follow:
Start by taking the dreads that hang in your face and pulling them towards the top of your head. Make sure that they are completely flat against your head.
Use your bobby pins or clips to securely fasten these locs to the top of your head so that they will no longer swing in front of your face.
You can use this method to keep even the shortest locs out of your face. If you have very short locs, baby locs or starter locs, you might have to make do with pinning your dreads closer to your hairline to ensure that they will stay put.
In addition to pinning your locs back with bobby pins, Kylick's Haven shows in this video how many loc styles can be created using bobby pins.
Style My Locs Only Using Bobby Pins | 10 Loc Styles (Short/Medium Length Locs)
Cross Back with Pins
Looking for a more interesting way to keep your shorter locs out of your face? Using the same general method of tying back your locs with pins or clips, follow these steps.
Take the locs that swing in your face, pull them back, and cross them over one another near the top of your head.
Pick up more locs around your hairline and incorporate them into this style by crossing them over the other as well. You may want to add more locs to cross over (near your ears and even behind them) as you get to the back of your head.
Once you're done crossing the locs over each other, use a bobby pin to pin the locs into place – one pin on each side.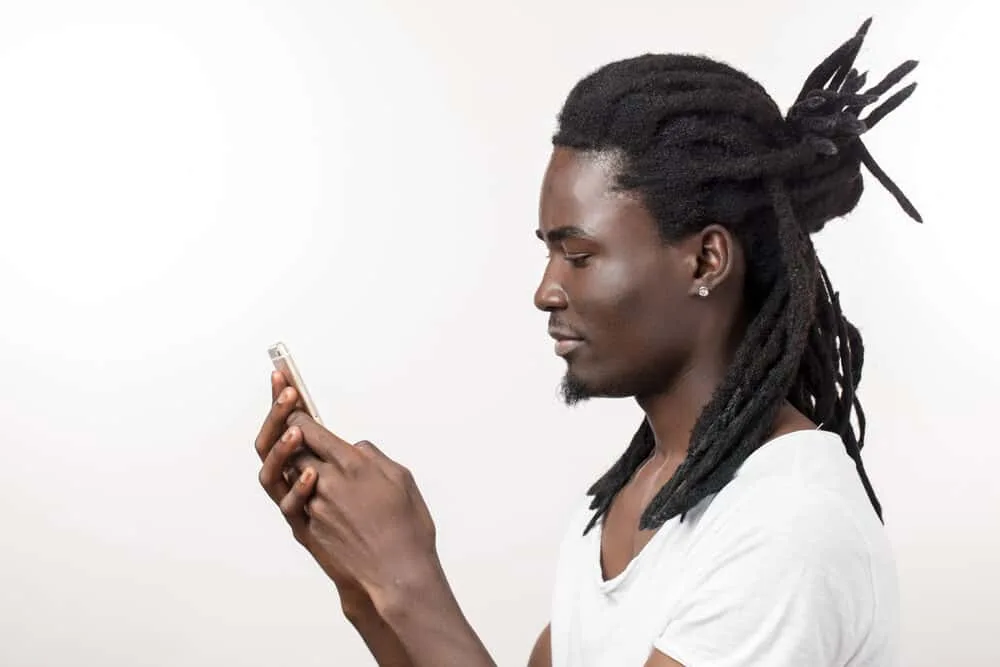 Tie it Back with a Knot
While using the first method above is a great option to keep your dreads out of your face, what do you do if you don't have any pins or clips? Our second method comes in handy here! If you have no ties, pins, or clips, simply tie back your locs using your locs!
Start by pulling aside the locs that always swing in front of your face. These are the locs that you're going to want to tie back.
Pull all of these locs toward the top of your head.
Take one dread on one side of your head and keep it separate from the others.
Find another loc that you can use to tie a knot with the loc you've kept aside. It is best to find a loc that is located towards the middle of your head rather than the front. Why? Doing so will allow you to effectively secure the locs to your head when you tie it in a knot with the front loc you've already chosen.
Once you have both locs, tie them together in a tight — yet not too tight— knot, holding the rest of the dreads you pulled back toward the top of your head.
This method is a great alternative for those who don't want to use any hair accessories, don't have any, or need a quick fix to keep their locs out of their face! This method works perfectly for those who have long dreads but will work for short dreads as well.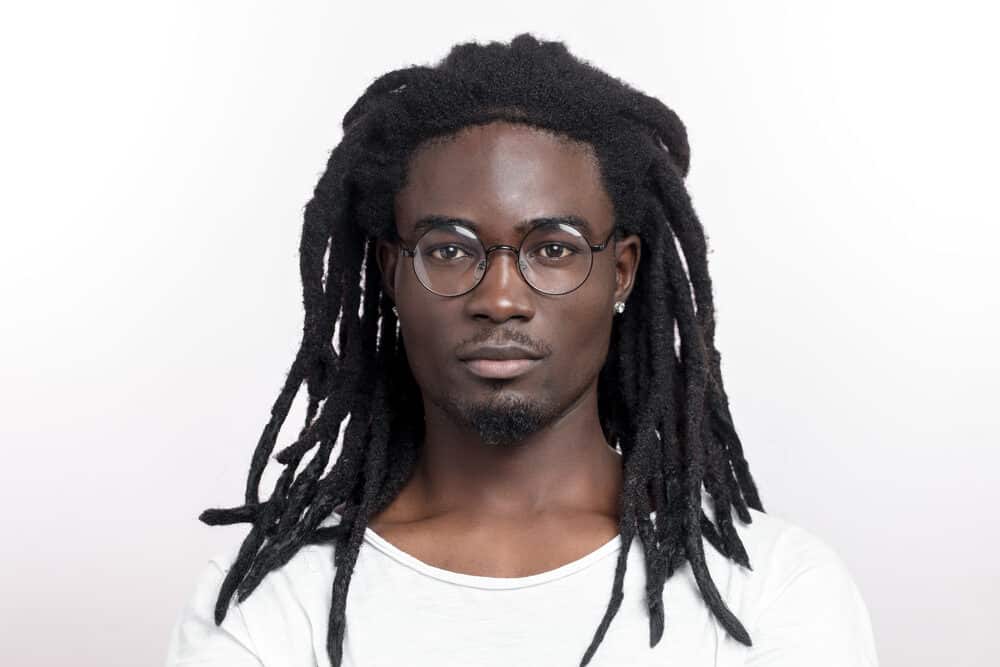 Use a Hair Tie
If you have longer dreads that constantly swing in front of your face, a quick fix to keep your dreads out of the way is to use a hair tie. Obviously, if you have shorter dreads, using a hair tie likely won't benefit you.
The Best Hair Ties for Locs ** NO TENSION**
But for those with long dreads, using a hair tie and gathering up all of your hair in one ponytail or bun can be the simplest way to keep your locs out of your face!
You don't have to tie up all of your hair if you don't want to. If you still want your locs to swing around, albeit behind your back rather than in front of your face, tie up only half of your hair. Here's how to do it:
Starting from your ear, use your thumbs to separate the top half of your hair from the bottom half, slowly gathering up the top half of your dreads as you move your thumbs to the back of your head.
Once you have the top half of your locs collected, use a hair tie to tie your dreads up, leaving the bottom half of your hair down.
You can tie this top half of your dreads in a regular ponytail or a bun. If you'd rather not use a hair tie, you can also fasten this top half of your hair with a clip — if you have one large enough to keep your locs in place.
When using a hair tie, be sure not to put too much tension on your hair's edges to avoid thinning issues.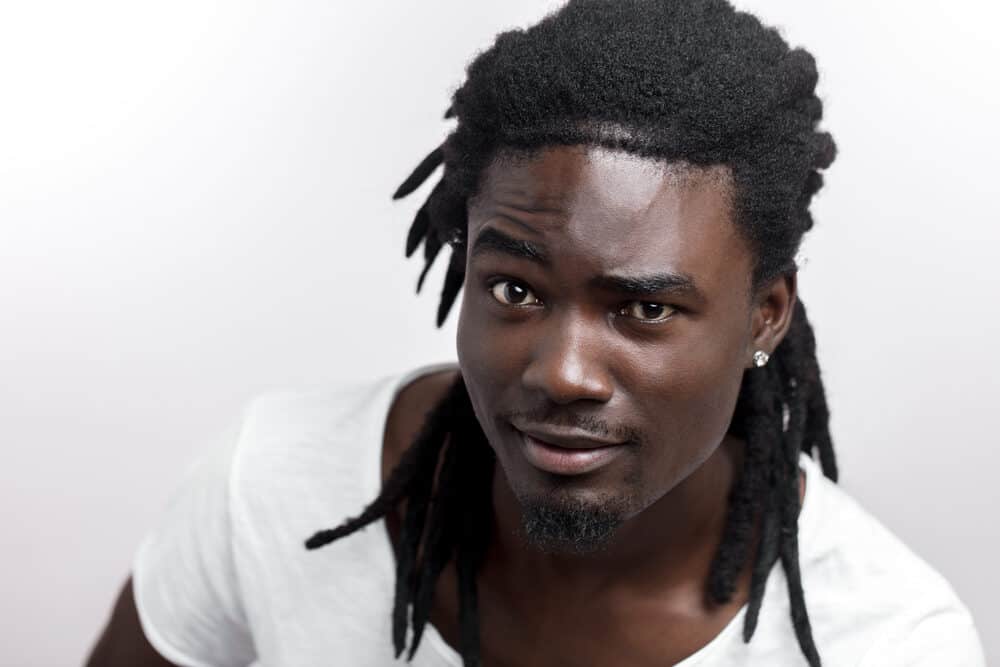 Pull Your Locs Back Over Time
If you're looking to keep your locs out of your face naturally, without having to use ties or pins, then this method is for you. However, this technique won't fix your problem immediately or even overnight. Instead, you'll have to wait days, weeks, or months before you finally start to see results.
The goal is to train your locs slowly by pulling your dreads backward over time. Your locs can be trained to do what you want, but you have to have a routine where you pull your locs back, away from your face, consistently.
To start, try pulling your locs back every night as you go to sleep. Try a Durag to pull your dreads back and away from your face naturally, without harming them.
The more you do this, the more you'll see that your dreads are no longer falling in front of your face. Instead, your locs naturally fall away from your face!
Of course, the best way to naturally keep your dreads out of your face is by talking with your stylist before you even get your locs done.
Starting with a good foundation and telling your stylist to part your hair in a way that won't have your locs falling in your face is always the best route to go.
However, so many people don't realize this and struggle in the aftermath with locs that simply won't stay out of their line of vision. Therefore, the second-best "natural" way to keep your dreads out of your face is by slowly training your locs over time with this method.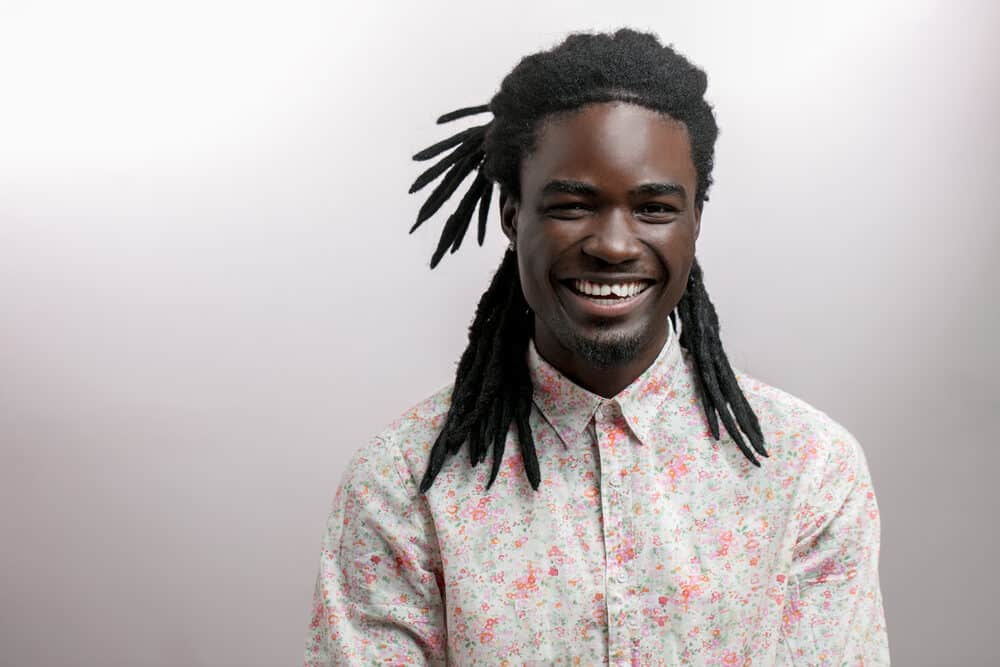 With these four main methods, you'll be able to keep your dreads out of your face — regardless of what length your locs are at. From natural ways to utilizing bobby pins, one of these methods is sure to work for you.
We hope this article has been helpful, informing you of several excellent ways to keep your locs out of your face and out of the way. Feel free to give one or more of these methods a try today! You won't be disappointed.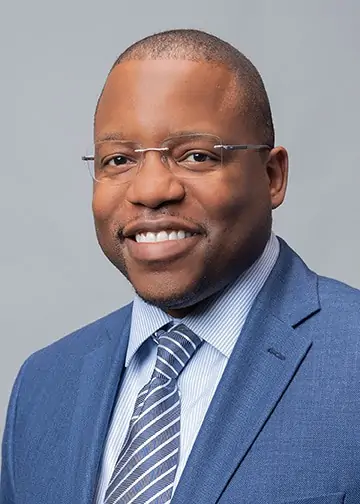 Kenneth Byrd holds a BS in Accounting and Management Information Systems and an MBA from the University of Alabama at Birmingham. With over 15 years of experience, Kenneth has been dedicated to hair care since 2008, when he co-founded Curl Centric® and Natural Hair Box alongside his wife. As a team, they promote healthy hair care practices through their comprehensive platform, Curl Centric. Curl Centric is a website operated by a husband and wife team that encourages healthy hair care. At Curl Centric, we aim to help our readers take control of their hair care journey and make good decisions about products, hairstyles, and maintenance techniques. We also have strict editorial integrity; here's an explanation of our editorial guidelines and how we make money.