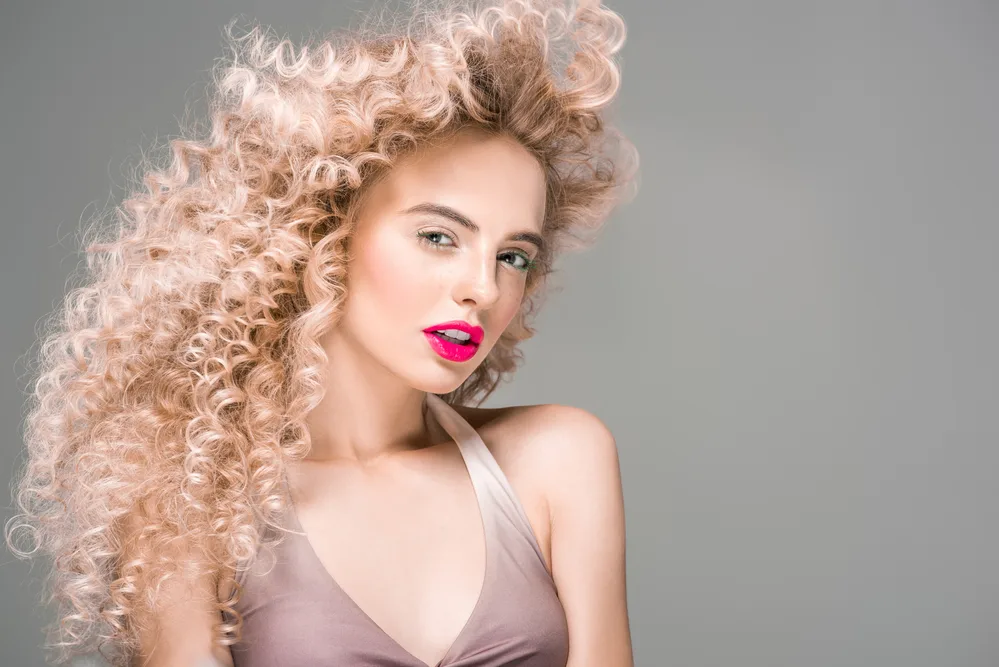 Are pesky pink undertones stopping you from living your best blonde life? It's normal for pink tones to be left behind after removing your pink hair color or going from red to blonde.
If you're dealing with this issue, then this is the article for you. We'll share several methods you can use to neutralize pink undertones in your hair. We'll also include step-by-step instructions for each method. Soon, you'll have all the information you need to go pink-free!
What Color Neutralizes Pink?
Green neutralizes pink. Here's how color theory works. In order to offset the pink tones in your hair, you'll need to apply a color that cancels it out.
To do that, you'll need to reference the color wheel – the color directly across from pink will neutralize it (i.e., the opposite color).
In this case, a green shampoo will neutralize pink hair. Different shades of green may yield varying results when canceling out the pink shade.
If you're not sure if you have the "right green shade", we usually recommend taking a few hair strands from your hairbrush and "testing the color theory" to see whether the product neutralizes the tones to your liking.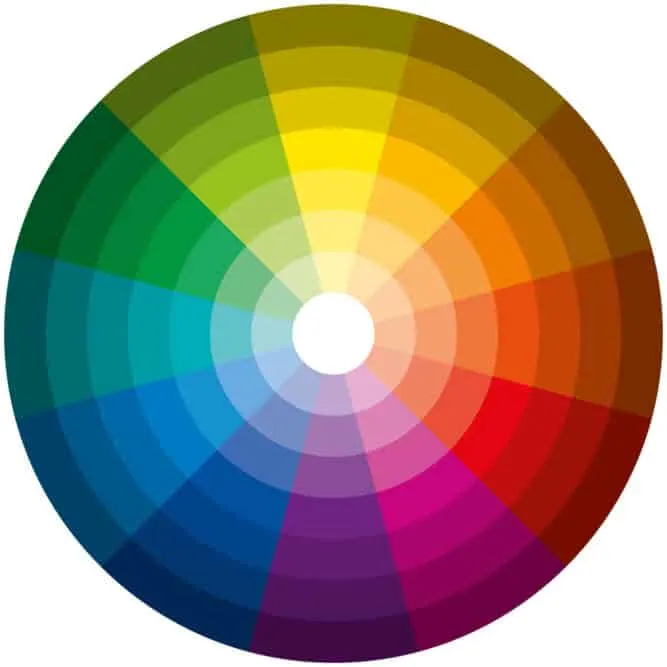 How To Neutralize Pink Undertones in Hair
We now know that green will neutralize pink undertones. Now it's time to get into the color neutralizing process.
Below you'll find out how to use green shampoo or green semi-permanent hair dye to neutralize the pink undertones in your hair.
Green Shampoo
When it comes to removing pink undertones, green shampoo is the way to go. It is the easiest, most hassle-free option available to you.
Each time you wash your hair with a green shampoo, the shampoo deposits green pigments onto your hair shaft. Continual use will result in a gradual fade of the pink pigments.
How to Use Green Shampoo
Follow the simple steps below to neutralize those unwanted pink undertones:
Wet your hair. Your hair should be completely saturated.
Apply the shampoo. Next, apply the green shampoo and massage it into your scalp until it creates a foam. Focus the shampoo on the pink areas, and don't leave the shampoo sitting on any one section without massaging it in.
Let it sit. Leave the shampoo in for about 5 minutes.
Rinse, condition, and dry. Rinse your hair until the water runs clear—condition to combat any dryness from the shampooing process. Air dry or pat dry your hair with a microfiber towel to retain moisture.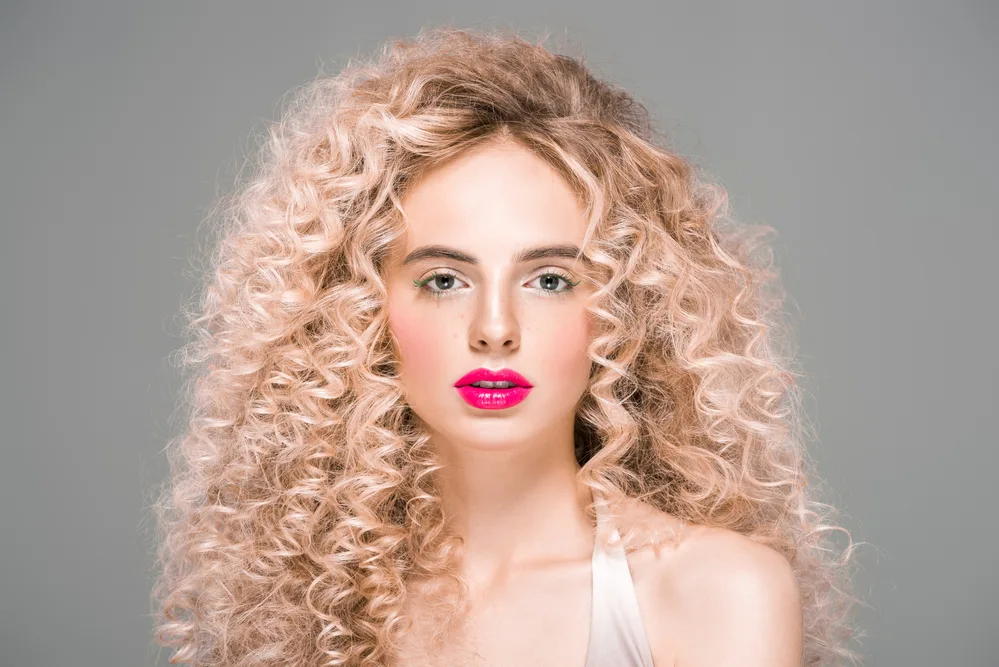 If you still notice pink tones after the first rinse, you can apply the green shampoo daily until you get your desired results.
Once the pink tones have entirely disappeared, stop using the green shampoo. Applying it after the pink tones are gone can result in a green cast.
Green Semi-Permanent Hair Dye
If you're looking for a quicker fix than green shampoo can provide, try green semi-permanent hair dye.
Unlike green shampoo, it will thoroughly neutralize pink undertones after just one application. Unless you choose the wrong shade of green, you won't have to repeat the process to achieve your desired look.
Choosing the Right Shade of Green Dye
While using green semi-permanent hair dye may be the quickest solution to removing pink undertones, it does come with some risks.
The pigmentation in green semi-permanent hair dye can be extreme. And if the shade of green you select is darker than the current shade of pink in your hair, you will end up with green hair instead of neutralizing the pink undertones.
Here are some guidelines to follow when choosing your green semi-permanent hair dye:
Light Pink – If the pink tones in your hair are reasonably light and more of a rose color, we recommend using a light green hair dye.
Medium Pink – If your hair is a medium pink, use a medium green hair dye.
Dark Pink – If your pink tones are bolder, like Fuchsia or hot pink, a darker green hair dye should do the trick. Take the steps below to ensure a positive outcome.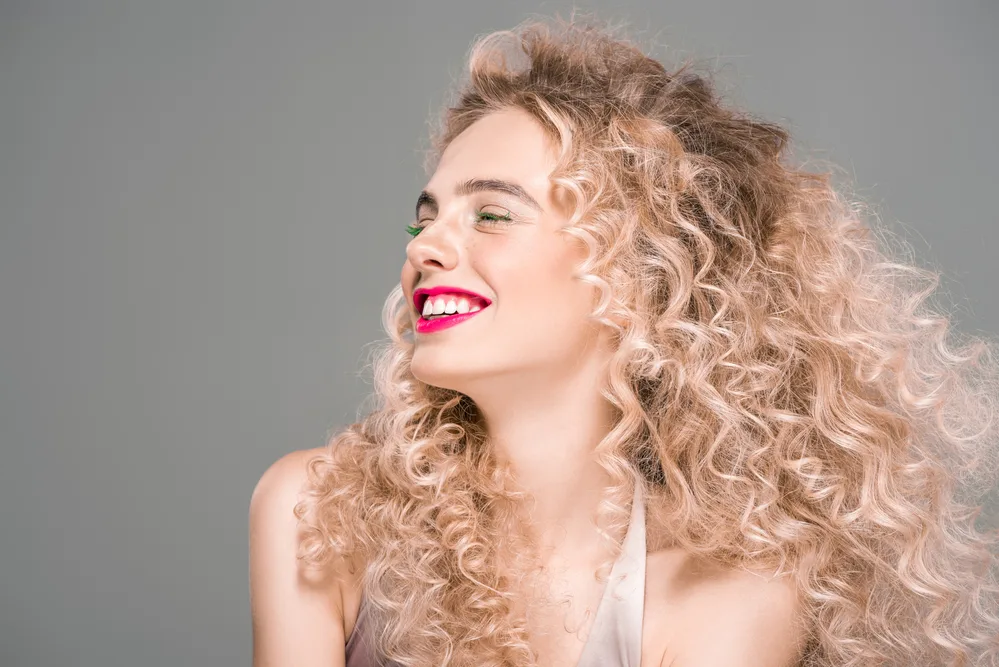 Note: If you are still unsure of which shade of green to use, reach out to a colorist in your area for further assistance.
How to Use Green Semi-Permanent Hair Dye
It's easy to become intimidated at the thought of applying green hair dye to your hair. But if you follow the below instructions, you can achieve the exact results you're looking for:
Separate your hair into sections. Using hair clips, separate your hair into four different sections, working from the back of your head to the front.
Protect your skin and clothing. Unlike green shampoo, semi-permanent hair dye can easily stain and irritate the skin. So, wear gloves and apply Vaseline or a barrier cream to your hairline. Take things a step further and drape a towel around your neck and over your shoulders to keep mess to a minimum.
Apply the hair dye. Unclip one of the sections of hair and apply the hair dye from the root to the ends, focusing only on the areas that need neutralization. Repeat on the remaining sections of hair.
Set your timer and wait. Let the dye sit for 20 minutes or less. Check your hair every 5 minutes to ensure that it doesn't cross over to the green side. To check it, gently wipe away the green hair dye and take a look at your hair. If it still looks pink, add more green dye and allow it to continue to process.
Rinse and condition. After your timer is up, rinse your hair until the water runs clear. Then condition as you usually would. Some dye instructions state that you should shampoo before conditioning – if that's the case, shampoo first.
Top Green Dyes and Shampoo for Neutralizing Pink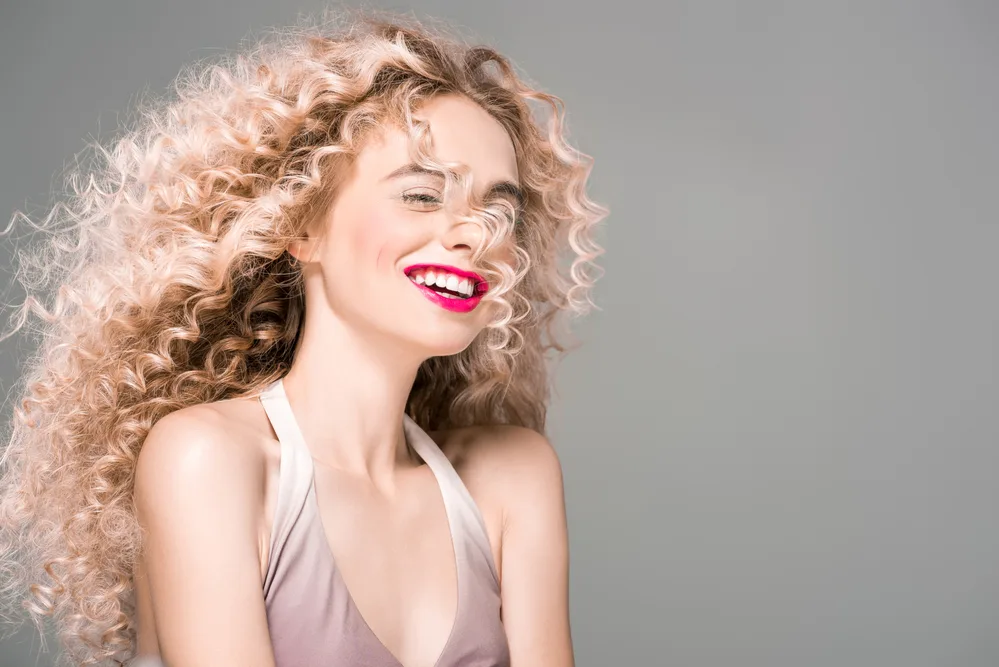 Not only will a green semi-permanent hair dye neutralize unwanted pink undertones, but it does not contain ammonia or peroxides, meaning it will not damage your hair.
Here are a few highly rated green dyes for neutralizing pink undertones.
Adore Semi-Permanent Hair Dye
If your hair is a lighter pink, consider Adore Green Apple semi-permanent hair dye. It deposits a light green shade perfectly suited to offsetting light pink hair. As a bonus, the dye is infused with aloe vera to enhance shine and preserve moisture.
Arctic Fox Semi-Permanent Hair Dye
Arctic Fox Iris Green is a medium green semi-permanent hair dye that's great for neutralizing medium pink hair. Arctic Fox's semi-permanent hair color products are chemical and cruelty-free and formulated entirely of vegan ingredients.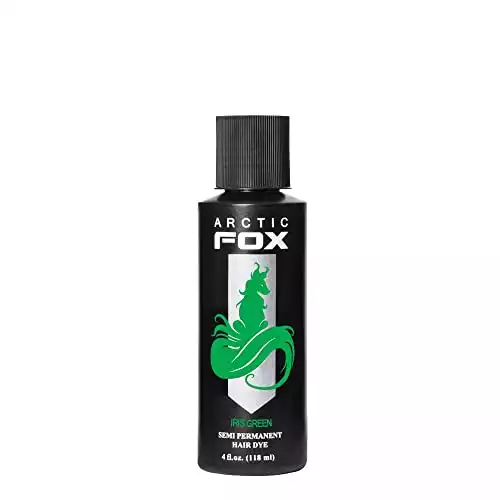 Manic Panic Semi-Permanent Hair Dye
Manic Panic Green Envy semi-permanent hair dye can tackle darker pink tones like a dream. It is a deeper, dark green shade.
Manic Panic semi-permanent hair dyes are infused with gentle conditioning ingredients to make your hair feel as smooth as butter after the dyeing process.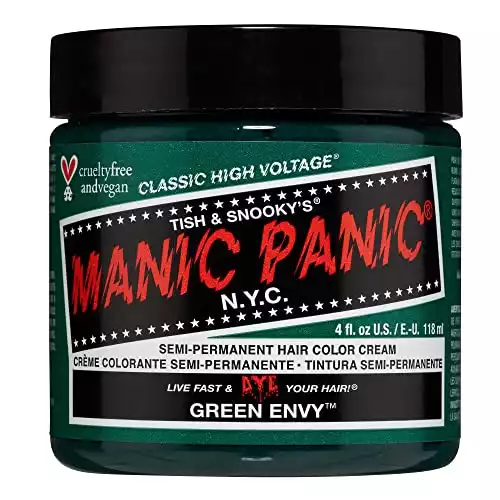 Matrix Total Results Depositing Green Shampoo
The Matrix Dark Envy green shampoo cleanses, tones, and neutralizes undesirable undertones while leaving your hair with a beautiful, glossy finish.
This shampoo is most suitable for individuals with darker, brunette hair and should not be used on light, blonde hair. If you use this on light pink hair, you'll end up with dark green hair.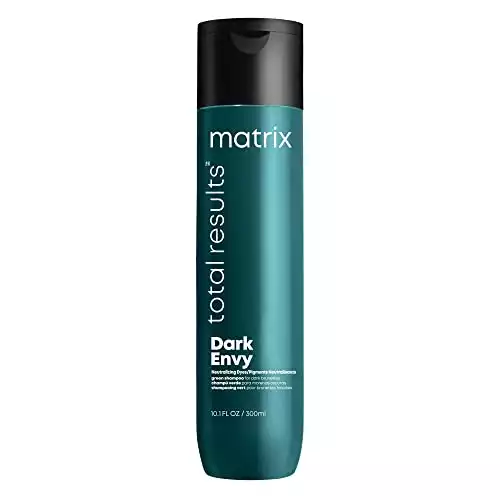 Note: If you find that the green hair dye you chose is too dark, you can add conditioner to it to make it lighter. But it's easier to find the best shade in the first place.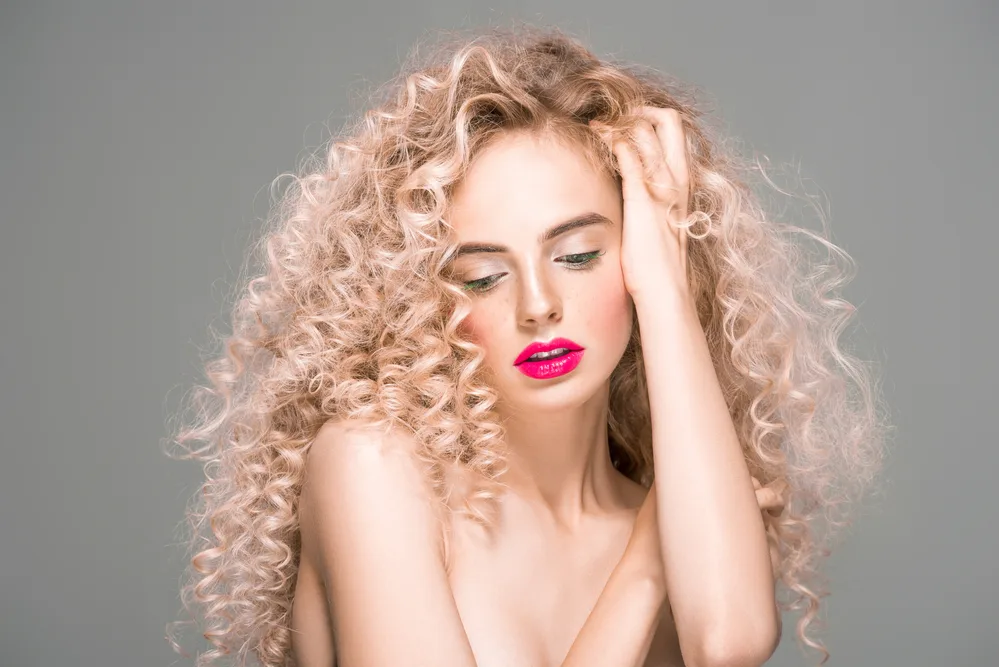 There you have it! Be patient, take your time, and follow the instructions above to get rid of that pink for good.
We hope this article has provided you with enough information to understand how to neutralize pink undertones at home successfully. As always, consult with a local colorist if you have any questions. Good luck!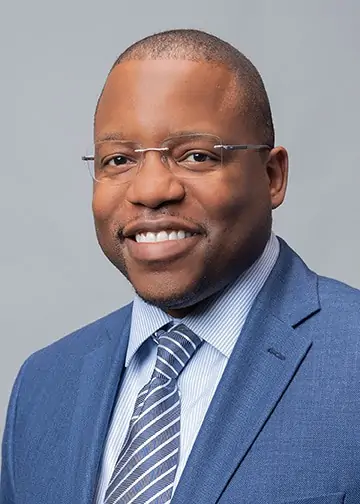 Kenneth Byrd holds a BS in Accounting and Management Information Systems and an MBA from the University of Alabama at Birmingham. With over 15 years of experience, Kenneth has been dedicated to hair care since 2008, when he co-founded Curl Centric® and Natural Hair Box alongside his wife. As a team, they promote healthy hair care practices through their comprehensive platform, Curl Centric. Curl Centric is a website operated by a husband and wife team that encourages healthy hair care. At Curl Centric, we aim to help our readers take control of their hair care journey and make good decisions about products, hairstyles, and maintenance techniques. We also have strict editorial integrity; here's an explanation of our editorial guidelines and how we make money.