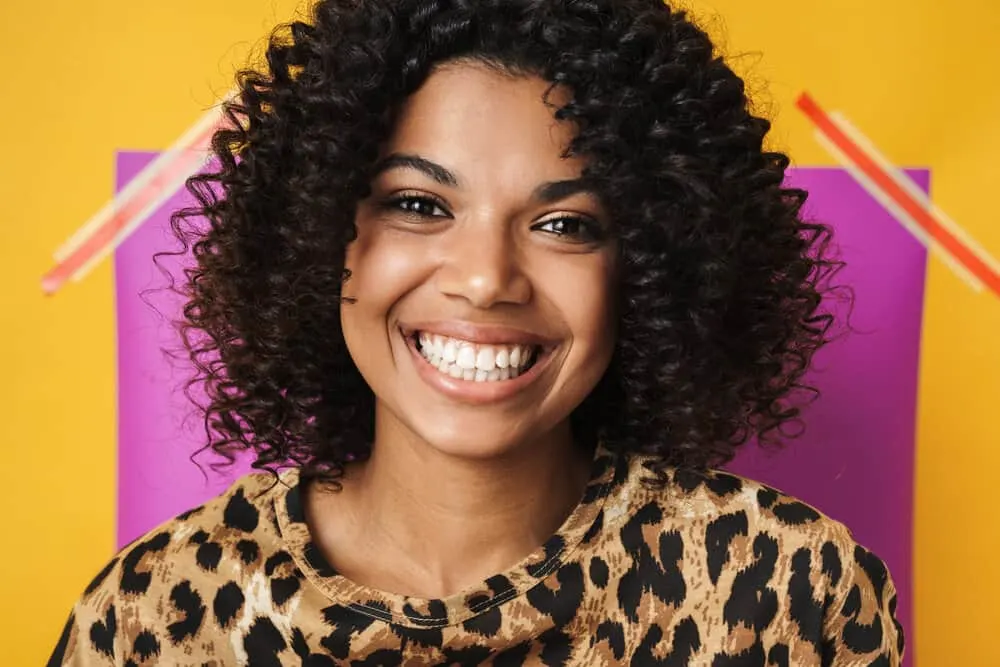 Dandruff flakes ruin any hairdo, so when you notice them, we'll bet you want them gone immediately. Unfortunately, most dandruff remedies are really tough on hair color; some of them can fade your dyed hair within minutes.
The good news is that you don't have to choose between richly colored locks and a flake-free scalp.
With the right remedy, you can get rid of dandruff without stripping your hair color.
How to Get Rid of Dandruff Without Stripping Hair Color
Dandruff flakes are no fun, but you don't have to sacrifice your hair color to get rid of them. Use these tips to find the right remedy for you.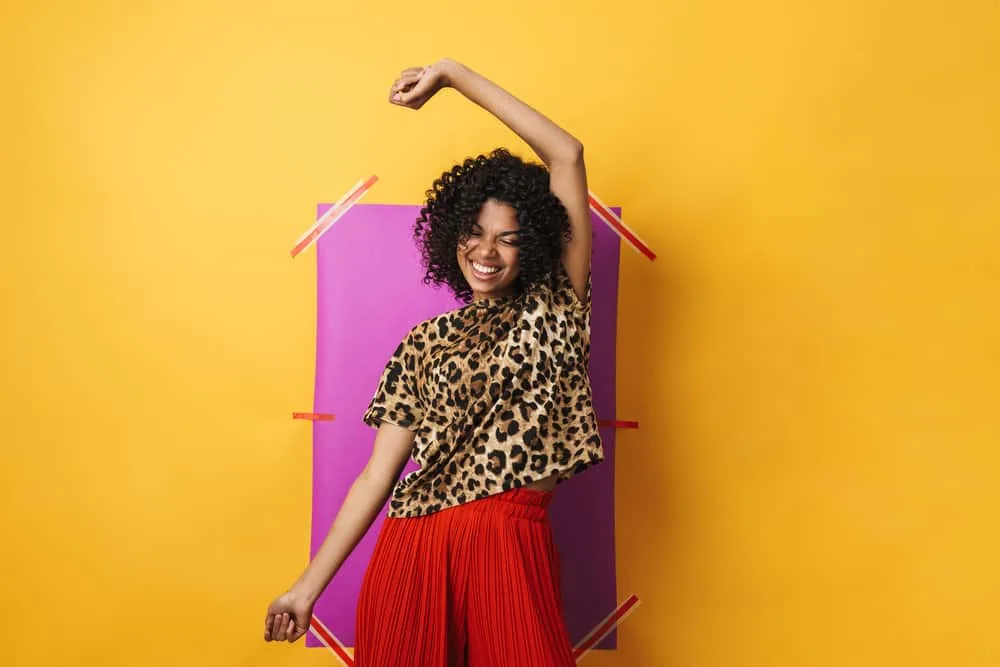 Use Color-Safe Anti-Dandruff Shampoo
Color-safe anti-dandruff shampoos are specially formulated to eliminate flakes, itchiness, dryness, and excess oil without fading your hair color. The best part is that they are incredibly easy to use.
Simply switch out your regular shampoo once or twice a week for an anti-dandruff formula, and that's it! Regular anti-dandruff shampoos are known to strip color, so make sure you choose one that says "color-safe" on the label.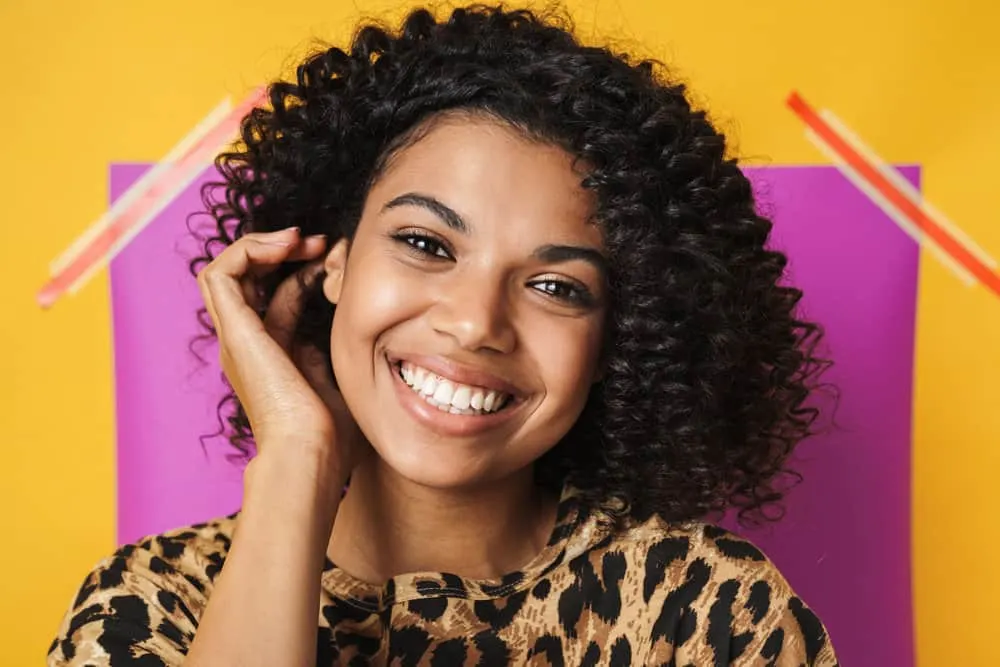 Wash Your Hair With a Scalp Brush
A scalp brush is a chemical-free alternative to traditional dandruff treatments. It's a small silicone brush that exfoliates your scalp as you shampoo.
It breaks up the dead skin cells and buildup that fungi need to survive. And as an added bonus, they are extremely easy to use!
Start by fully saturating your hair with cool water. Apply a dollop of your favorite color-safe shampoo to the brush and massage your entire scalp in small, circular motions.
Your scalp should feel invigorated rather than tender, so try not to use too much pressure. In addition to being an excellent cleanser, scalp brushes can stimulate hair growth, improve hair thickness, and promote a healthy scalp.
Try a Vinegar Hair Rinse
Vinegar is not only safe for dyed locks; it can even help preserve and enhance your color! Vinegar's low pH seals your cuticle, which makes your strands shiny and traps color inside.
Additionally, vinegar is one of the most well-known DIY dandruff treatments around. It's a natural anti-fungal and helps cut through oil and product buildup.
To try this method, do the following:
Mix one to three tablespoons of apple cider vinegar with a cup of room temperature water.
Add a few drops of your preferred essential oil and mix well.
Spray or pour the mixture onto your scalp and gently massage it in.
Let it sit for 5 minutes, and then rinse well with cold water.
You can use this treatment once every week or so until you start to see an improvement.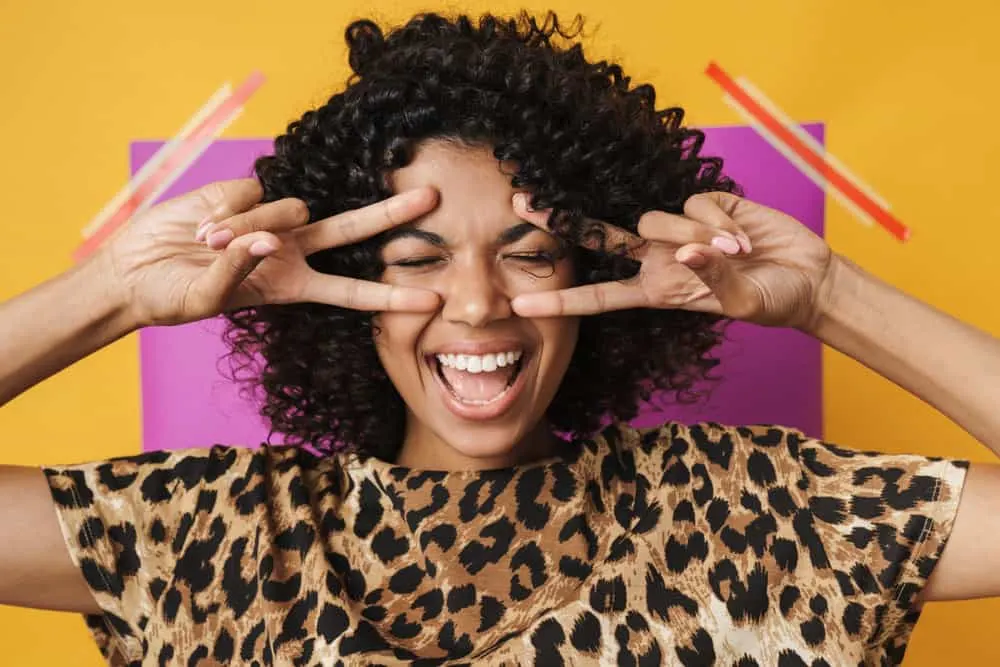 Make a Green Tea Rinse
Green tea is rich in antioxidants, and it has anti-inflammatory properties. It conditions your hair and scalp and promotes a yeast-free environment. Want to give this rinse a try?
Here's how to do it:
Start by brewing a strong cup of green tea.
Pour the tea into a clean spray bottle.
Add a few drops of peppermint or tea tree oil, and shake well.
Spray the mixture onto your strands and massage it into your scalp for at least five minutes.
Shampoo and condition your hair like you normally would.
Note: The caffeine in green tea can have a slightly drying effect, so make sure you follow up with a moisturizing conditioner. This tea rinse is highly nourishing, so you can use it once or twice a week as needed.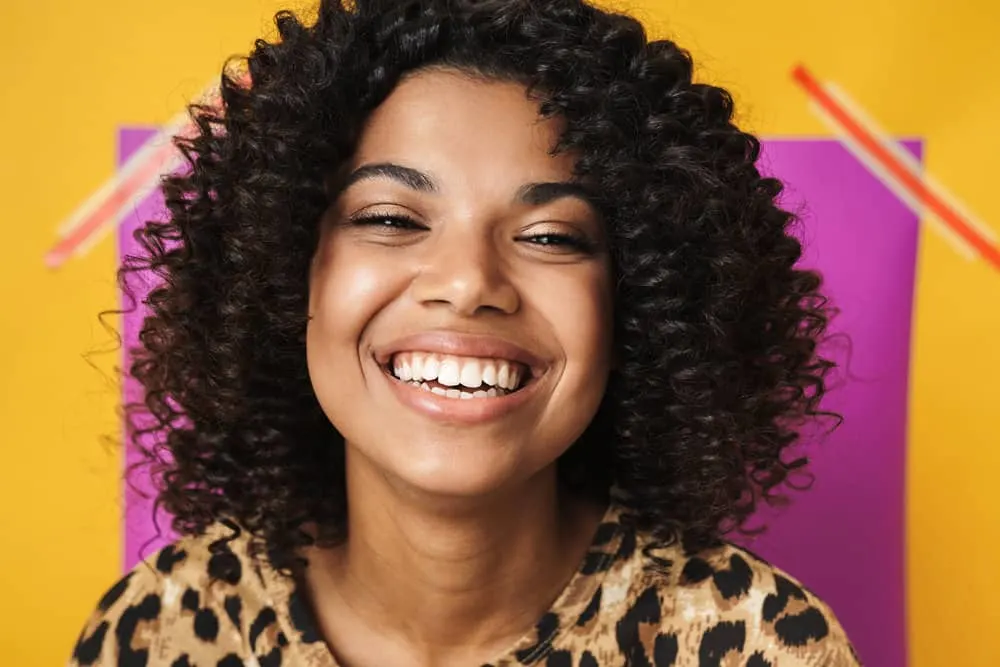 Use a Pre-Poo Treatment
A pre-poo is a treatment you apply to your hair and scalp right before shampooing. You can kill two birds with one stone by making your pre-poo with antifungal ingredients like neem oil, coconut oil, and essential oils.
Anytime you want to pre-poo, just coat your strands in your preferred oil or oil blend and let the treatment sit for up to 30 minutes. Then, wash and condition your hair as usual. Make sure you rinse well to remove all the residual oil.
Add Tea Tree Oil to Your Hair Care Regimen
Tea tree oil is another safe dandruff treatment option for color-treated strands. It contains anti-microbial and anti-fungal compounds that kill yeast and prevent it from returning.
One of the easiest ways to incorporate it into your regimen is to make a tiny change to your wash-day routine.
Follow the below instructions for a tea tree oil wash:
Add a few drops of tea tree oil to one cup of your favorite color-safe shampoo.
Apply the shampoo to your hair.
Wash like normal, but spend a few extra minutes massaging the shampoo into your scalp.
Rinse well, and then apply your favorite conditioner.
You can use this method up to two or three times a week, as long as you keep an eye out for irritation.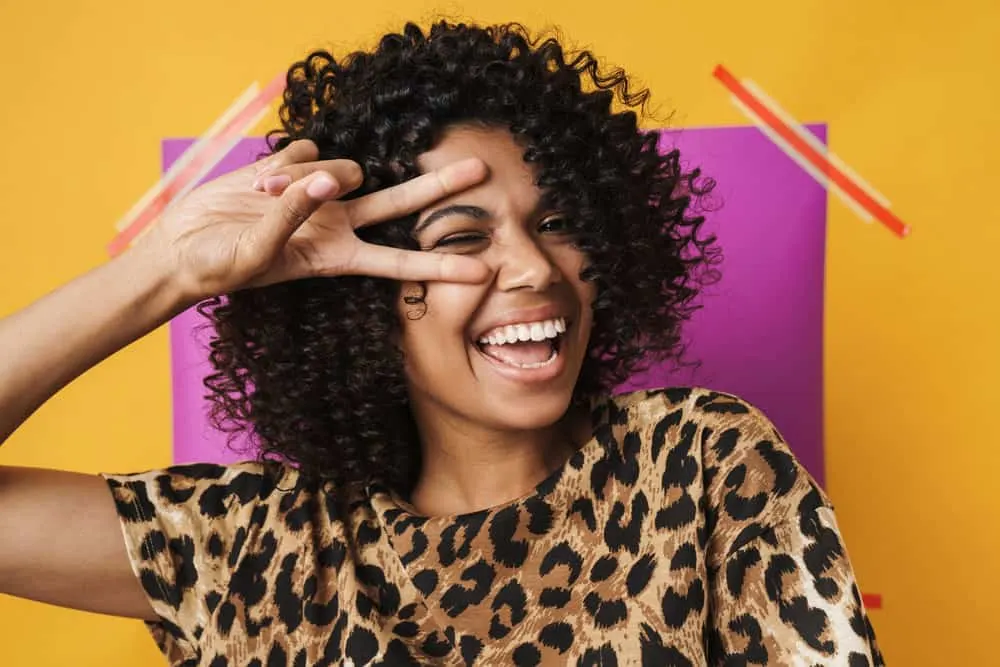 Use Moisture-Promoting Products
Is your dandruff due to dry skin? If so, caring for your scalp with moisturizing masks, oils, and creams will reduce your symptoms.
They'll soothe and moisturize your scalp and give it all the nourishment it needs to stay healthy. Your chemically processed strands will also benefit from the increased moisture. Hydrated strands hold onto color much longer than dry, brittle hair.
Give Yourself a Scalp Massage
Scalp massages are probably the most relaxing way to fight dandruff. They increase your scalp's circulation and help contribute to a healthy scalp. Massaging your scalp also removes dead skin cells and product buildup, which will prevent flakes.
Use gentle but firm pressure and focus on moving your skin rather than your hair. For the best results, spend at least 5 minutes massaging your scalp once or twice daily.
You can take your massage to the next level by applying a small amount of antifungal oil to your fingertips before your massage.
Over time, you'll notice fewer flakes, and if your dandruff has resulted in hair loss, you may even experience an increase in hair growth.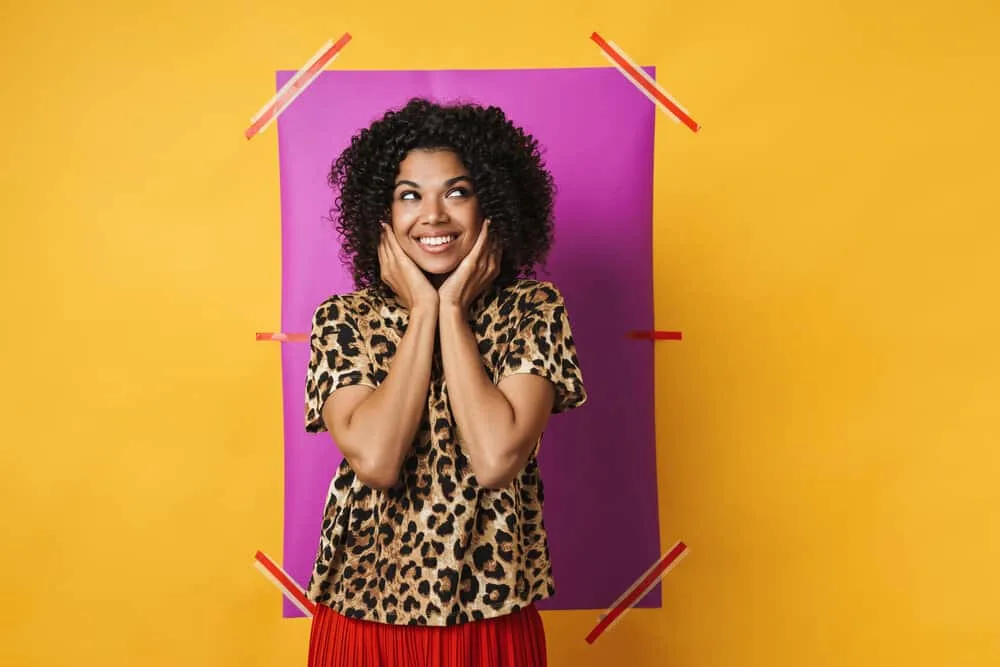 Wash Your Headgear Regularly
When you put on dirty headgear, all the dirt, sweat, and oil it has absorbed will get on your clean hair and scalp. Since the fungus that causes dandruff feeds on oil, an increase in oil from dirty hats and other headgear could lead to explosive growth in the fungus population.
Try to wash anything that comes into contact with your hair after every fourth or fifth use. That includes your hats, brushes, pillowcases, hair accessories, and sleepwear.
Brush Your Hair
Ever heard of the saying that you should do 100 brushstrokes a day? While this may be excessive for some, regularly brushing your hair can improve dandruff.
Brushing distributes oils from your scalp down to your ends. In addition to moisturizing your strands, transferring the oils via brushing prevents oils from building up on your scalp and worsening your dandruff.
Brushing can also improve circulation and remove flakes and dead skin cells.
Keep in mind that excessive brushing can lead to breakage and split ends, so you don't want to overdo it. The type of brush you use also makes a difference.
Here are our picks for the best brushes to fight dandruff.
Soft boar bristle brush: The soft, flexible bristles are gentle enough for fine and curly hair.
Paddle brush: Paddle brushes are a good choice for anyone with long or straight hair.
Cushion brush: These brushes are recommended for long hair that's breakage or tangle-prone.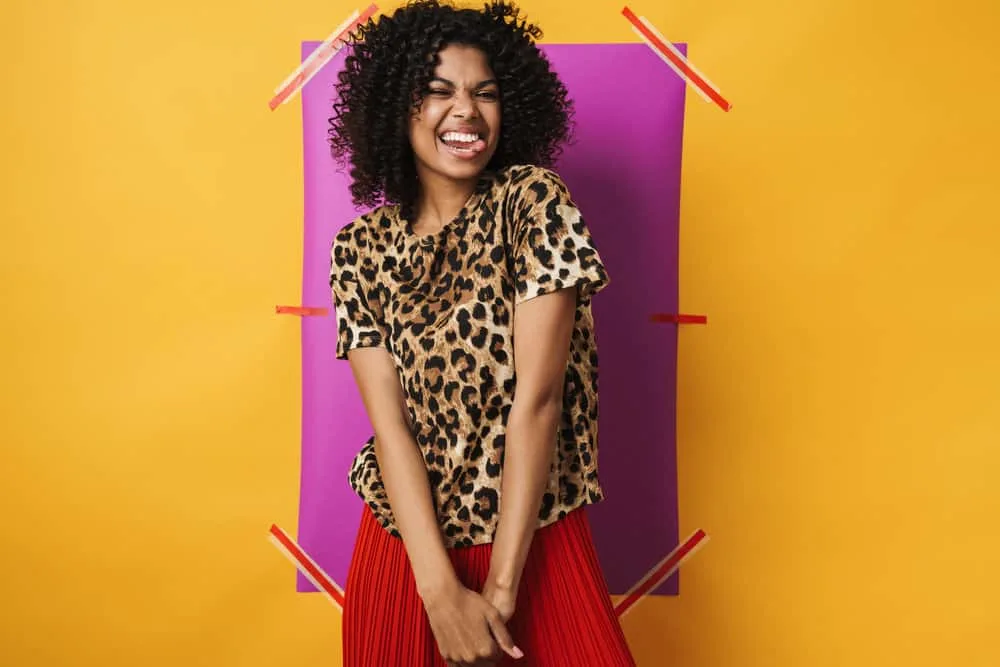 Although many anti-dandruff treatments contain harsh cleansing agents that can strip the dye from your strands, plenty of gentle alternatives are available.
Just keep an eye out for irritating ingredients like alcohol, sulfates, and parabens. We hope this article has given you all the information you need to eliminate dandruff without fading your color.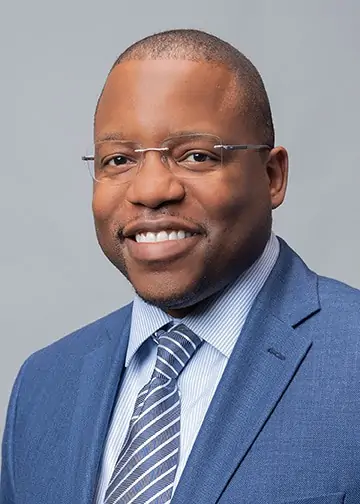 Kenneth Byrd holds a BS in Accounting and Management Information Systems and an MBA from the University of Alabama at Birmingham. With over 15 years of experience, Kenneth has been dedicated to hair care since 2008, when he co-founded Curl Centric® and Natural Hair Box alongside his wife. As a team, they promote healthy hair care practices through their comprehensive platform, Curl Centric. Curl Centric is a website operated by a husband and wife team that encourages healthy hair care. At Curl Centric, we aim to help our readers take control of their hair care journey and make good decisions about products, hairstyles, and maintenance techniques. We also have strict editorial integrity; here's an explanation of our editorial guidelines and how we make money.