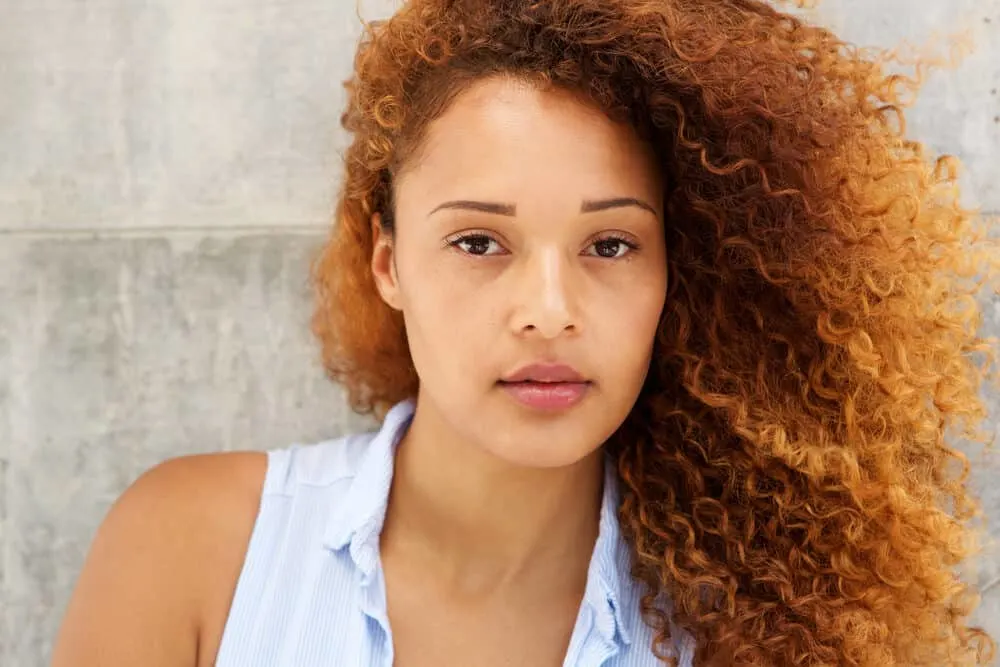 Do you absolutely hate your new hair color? We've all been there. If you can't imagine living with your new hair color for another second, the logical next step is to strip the hair color and try again.
Color Oops is one of the most popular hair color removal products available, and it works like a dream. The only problem is that there are rumors going around claiming that Color Oops is damaging to the hair.
Could there be any truth to the claims? Does Color Oops damage hair? That's what we're going to cover in this article.
What Is Color Oops?
Color Oops is a hair color remover that targets and removes oxidative hair dyes in minutes. Oxidative hair dyes are dyes that require hair color and developer for use – they lift out your natural hair pigment and deposit a new color in its place.
Note: Color Oops doesn't remove direct dyes, which are dyes that don't require developer and don't penetrate the hair shaft.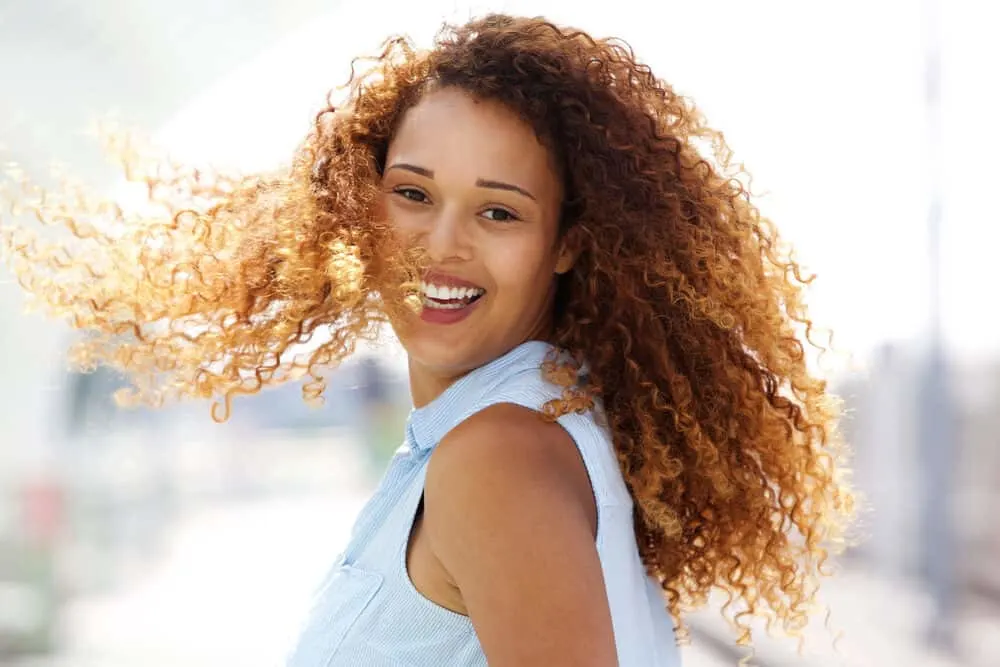 Does Color Oops Damage Hair?
Contrary to the misinformation that has flooded the internet, Color Oops can damage your hair. The product contains ingredients targeted at penetrating your hair cuticles and shrinking dye molecules so you can wash them away.
Though the product is ammonia and bleach-free, it contains a chemical that lifts open your hair cuticles, leaving your strands vulnerable and weak. It also contains citric acid, which can dry out your hair and make it brittle and prone to breakage.
The Process Is Problematic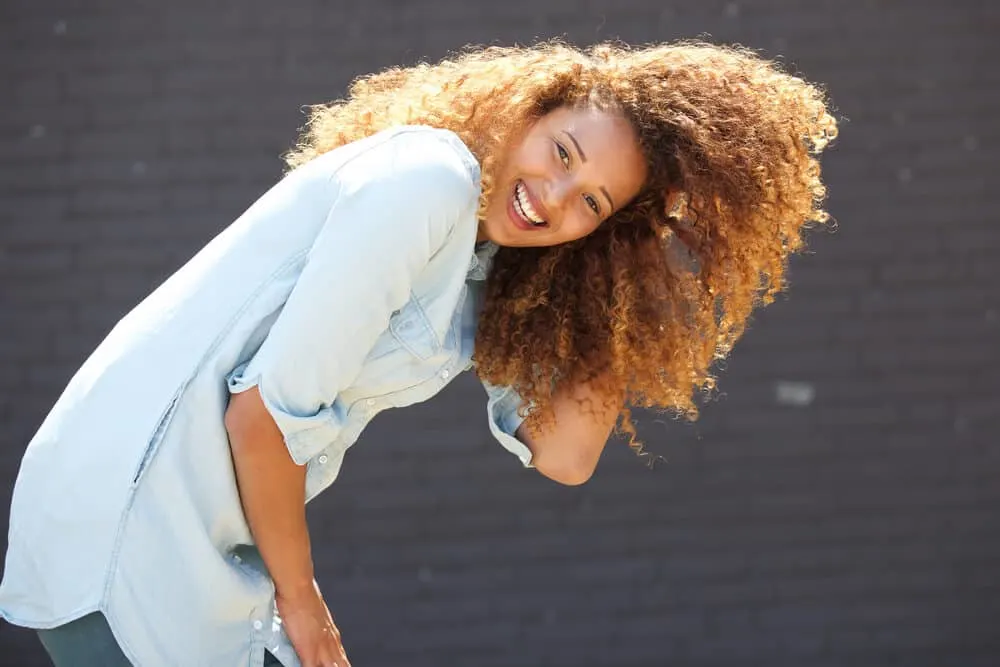 The ingredients in Color Oops are not the only issue of concern. The process of removing dye with Color Oops is generally harsh. It involves letting Color Oops sit on your hair and then shampooing and rinsing your hair multiple times.
Each time you rinse, you should do so for several minutes. In case it isn't immediately clear, here's why this is bad: hair with exposed cuticles isn't able to hold onto moisture well.
Add to that the excessive shampooing and rinsing required to remove the shrunken hair color pigments from your hair, and you've got a recipe for a dry hair disaster (and potentially serious damage).
Customer Feedback About Color Oops
Color Oops has been called out for ruining countless people's hair. Unhappy customers state that after using the product, their hair felt like straw and lost its elasticity. At the same time, many people have no problems with Color Oops; they use the product and then redye their hair on the same day (or a few days later).
Why Color Oops Is Thought to Be Non-Damaging
Perhaps the reason why people think that Color Oops is not damaging is that it isn't as damaging as bleach or oxidative dyes. But it's important to realize that just because it's not as damaging as other chemical treatments doesn't mean that it isn't damaging at all.
How To Use Color Oops Without Damage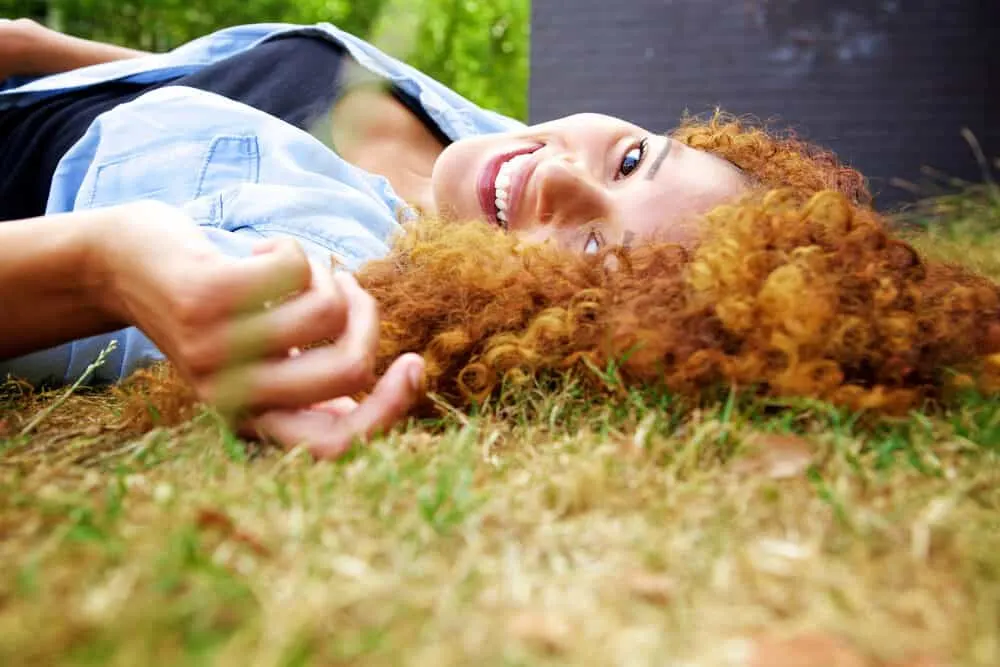 Color Oops is not the worst thing in the world for your hair, but you could definitely end up with some hair dryness and unmanageability after using the product.
That's if you don't use it the right way. To reap the benefits of Color Oops without experiencing hair damage, we recommend you read the below tips carefully.
Check the Condition of Your Hair First
If you recently dyed your hair and are thinking about reaching for Color Oops, we urge you to slow down a bit. The first thing you should do before putting Color Oops on your hair is check the condition of your hair.
Since hair color removers can zap your hair of all its moisture, applying it to already parched hair is a big "No-No". The same applies if your hair is breaking or otherwise weak. Compromised hair is vulnerable to additional damage, and you really shouldn't push it.
Read and Follow the Instructions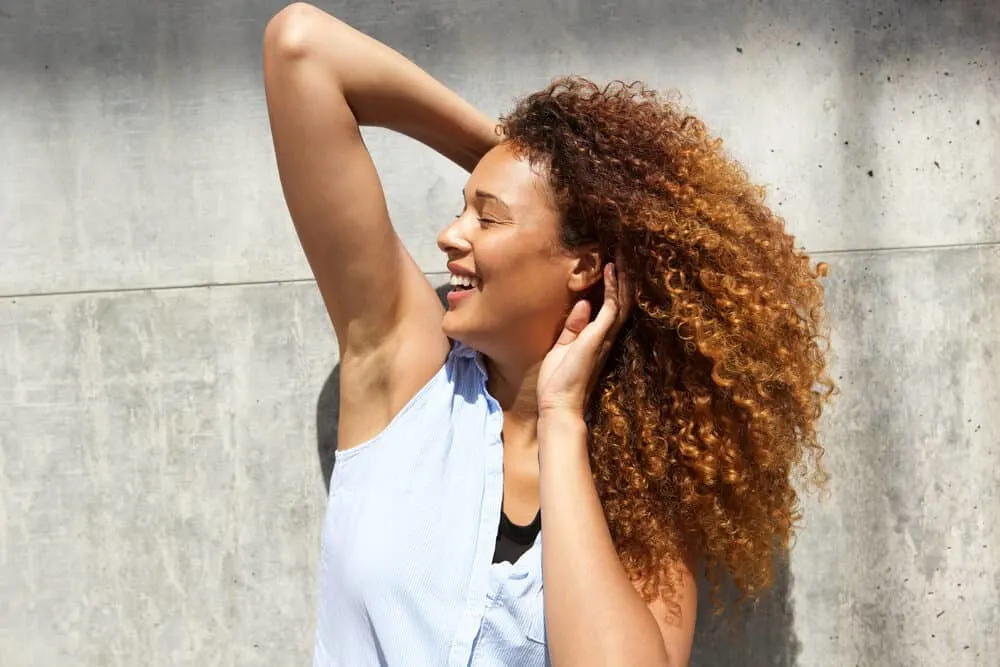 To get the best possible results from your Color Oops session, it's imperative to follow the instructions on the packaging. Not only will it ensure that you get the maximum amount of color removal possible, but it'll ensure that you won't need multiple potentially drying sessions to remove all of the unwanted color.
According to the manufacturer, you should:
Add solution number 1 to solution number 2 and shake the bottle vigorously to mix. Then cut the tip off of the applicator bottle.
Apply the mixture to your dry hair using gloved hands. You should get the mixture on your hair as quickly as you can so that it can get to work before the mixture is no longer potent.
Use your hands to distribute the product through the hair, ensuring that every single hair is covered.
Put on the included processing cap and then allow the mixture to process for up to 20 minutes. Set a timer so that you won't accidentally leave it on for longer than you should.
Remove the cap and thoroughly shampoo your hair. The object is to remove all traces of the Color Oops mixture. After shampooing, rinse your hair for a full 20 minutes with warm water. Set your timer again to ensure that you rinse it for long enough.
After rinsing, shampoo your hair one last time. Follow that up with a 5-minute rinse, and you're done.
If you follow these instructions to the letter, you'll get the best possible results in one Color Oops session.
Deep Condition Your Hair Afterwards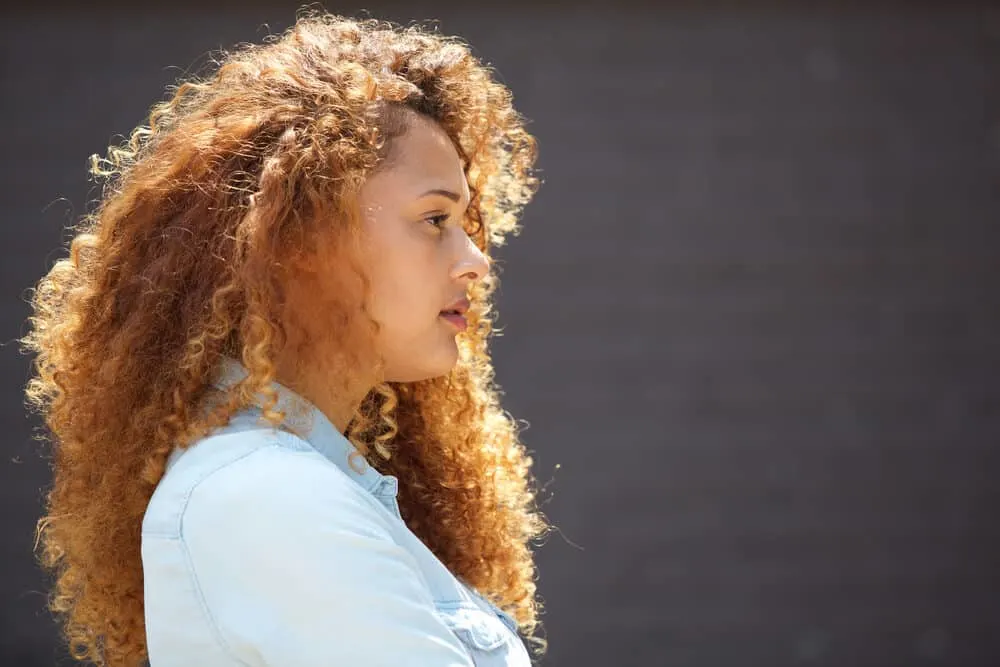 After putting your hair through blasted open cuticles, two shampoos, and almost a half-hour of rinsing, it'll be practically begging for extra TLC. We urge you to give it just that.
Color Oops recommends that you condition your hair afterward, which is great. But if you have curly hair (which is known to be predisposed to dryness), you need more than a simple conditioning session.
You need a moisturizing deep conditioner that'll impart deeper moisture to your strands.
Here's what you need to do to replenish your hair's moisture levels and elasticity after Color Oops:
Start with clean, damp hair. You can apply your deep conditioner right after using Color Oops.
Apply the deep conditioner liberally from roots to tips and then comb through your hair with your fingers or a wide-toothed comb.
Cover your hair with a plastic shower cap.
Wait for around 10 minutes while the deep conditioner works.
Rinse the deep conditioner out, and then style your hair as usual.
You can follow up your deep conditioner session with a leave-in conditioner or moisturizer for another dose of moisture.
Should You Use Color Oops?
The question on many people's minds when it comes to Color Oops is whether they should try it out. The safest thing to do is to let your hair dye fade gradually, but if you really need to fade your color fast and your hair is in good condition, you can give Color Oops a try.
Just make sure that you heed the instructions on the packaging and give your hair the attention it needs afterward. Another product that works pretty well is clarifying shampoo. While it can also make your hair dry, it tends to be less damaging than using Color Oops.
Rumors and misinformation about Color Oops cloud the internet, making it difficult to know what's true and what's not. But we want you to know that Color Oops is not the healthiest thing in the world for your hair and that you should use it only if absolutely necessary.
We hope that this article was helpful to you, having given you concrete information about Color Oops so you can make an educated decision about your hair's appearance and health. We wish you the best of luck with your curls!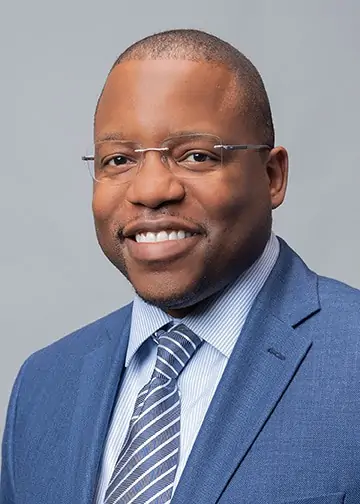 Kenneth Byrd holds a BS in Accounting and Management Information Systems and an MBA from the University of Alabama at Birmingham. With over 15 years of experience, Kenneth has been dedicated to hair care since 2008, when he co-founded Curl Centric® and Natural Hair Box alongside his wife. As a team, they promote healthy hair care practices through their comprehensive platform, Curl Centric. Curl Centric is a website operated by a husband and wife team that encourages healthy hair care. At Curl Centric, we aim to help our readers take control of their hair care journey and make good decisions about products, hairstyles, and maintenance techniques. We also have strict editorial integrity; here's an explanation of our editorial guidelines and how we make money.