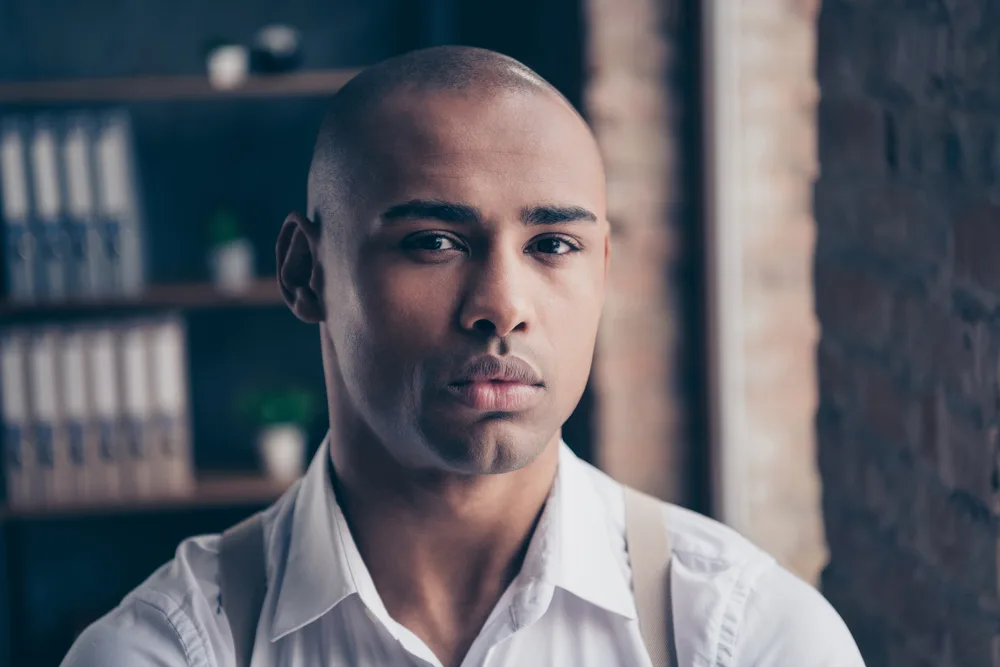 ​​Regular visits to the barber can be time-consuming and costly, so owning a good pair of clippers is a must if you want to save money and time. Black hair may be coarser, curlier, and thicker than most hair, and many clippers are just not up to the task.
If you're looking to trim and maintain your hair on your own and stretch out the time between barber's visits, this list is for you. It features some of the best clippers for Black hair, along with each clipper's features, pros and cons, and more. Let's get right into it.
Best Clippers for Black Hair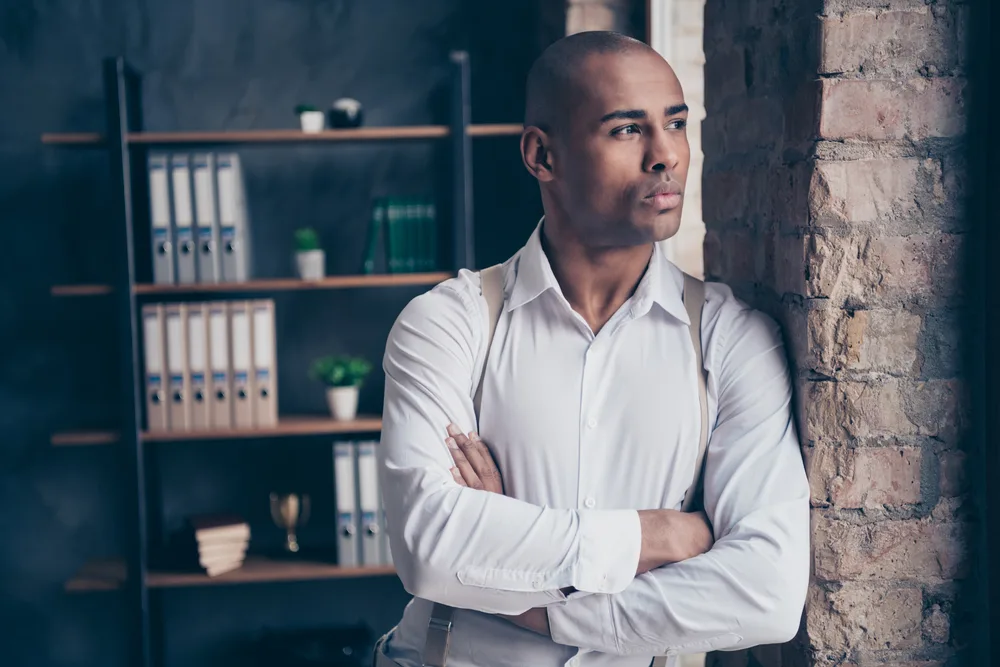 The best clippers for black hair are the Wahl Chrome Pro Corded Clippers, and here's why. This kit is an all-in-one grooming solution, versatile enough for trimming body hair alongside providing a stellar haircut. The motor is robust, making it capable of smoothly cutting through thick hair without snagging or pulling.
1. Wahl Chrome Pro Complete Haircutting Kit for Men – Best Overall Clippers for Black Hair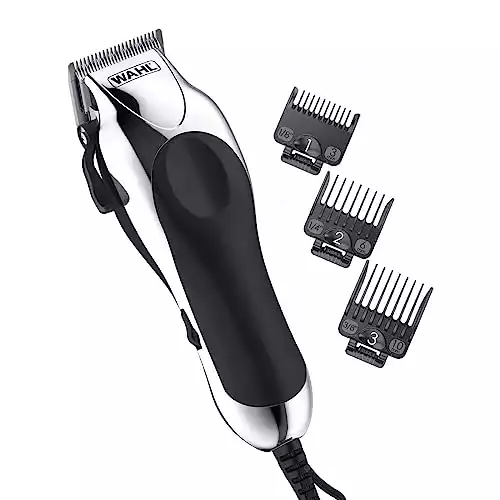 This Wahl Chrome Pro Haircutting Kit for Men is our #1 pick, and you'll soon understand why. The kit can be used for trimming and grooming your body hair in addition to the hair on your head. Let's take a dive into the product's features.
The motor on these clippers is powerful and can cut through thick hair with no snagging or pulling. Also, the taper level is adjustable, allowing you to easily change cut lengths for blending and fading.
But the winning feature of this set is the blades – it has self-sharpening blades that stay sharper longer and continue self-sharpening over time, as long as you oil them every few haircuts.
This kit comes with 10 attachment guards that snap on securely to help you achieve the length you want. The guards have large, easy-to-read sizes. Along with guard attachments, this kit has ear taper guards to help you cut around your ear without any accidents.
Wahl clippers have been used in salons and barbershops since the 1910s, so you know you're buying clippers fit for a professional.
Pros and Cons
Below are some of the pros and cons gleaned from the product features and customer reviews.
Pros
These clippers are very durable and long-lasting.
They have very sharp blades.
They are very cost-effective.
You get a complete kit with sturdy and secure parts.
Cons
These clippers are very noisy and have a strong vibration, which can make the unit difficult to control.
The attachment guards are all the same color, so quickly identifying which guard to use is difficult.
The clippers are a bit heavy, which can make one-handed barbering challenging.
These clippers are great for Black hair because they can cut through thick, coarse hair with ease. And the fact that the set comes with multiple attachments for different lengths and styles of haircuts is a big plus.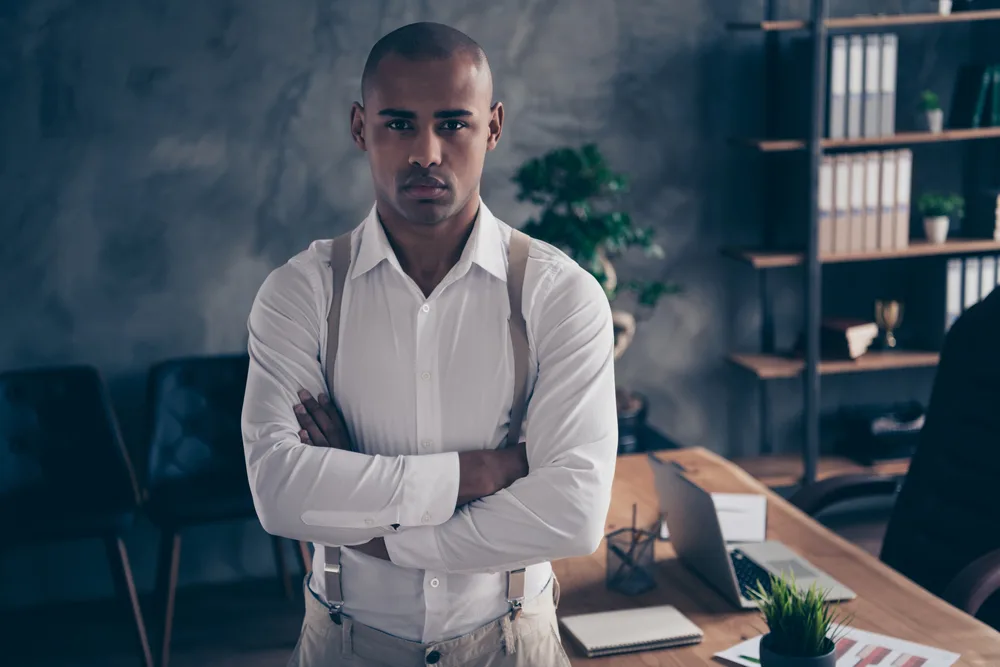 2. Andis 68120 Headstyler/Headliner Combo 27-Piece Haircutting Kit – Best Overall Runner-up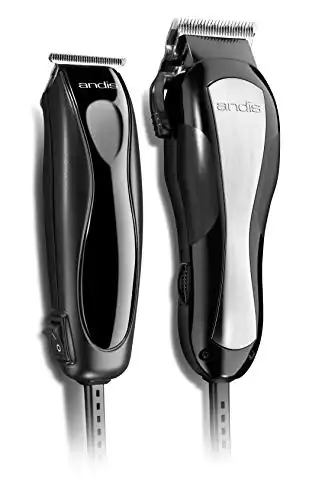 The Andis 68120 Headstyler/Headliner Combo Haircutting Kit is the runner-up on our list, but it is an awesome overall set. Here are some of the main features of the set.
According to the manufacturer, these clippers are great for maintaining short hairstyles such as crew cuts and fades between barber visits. They're great for home use and for professional and aspiring barbers.
Besides the trimmer, here are some of the items included in the kit:
Two clippers: the headstyler for maintaining shorter cuts at home and the headliner trimmer for dry shaving and styling.
12 attachment combs
4 trimmer attachment combs
A barber comb
A taper comb
Scissors
Beard lifting brush
Blade guard
And more.
Pros and Cons
Below are some of the pros and cons gleaned from the product features and customer reviews.
Pros
These clippers are easy to use.
Reviewers found it to be a great starter kit.
It's a large kit for the price, with everything you need for an at-home cut.
These clippers are perfect for fades.
Cons
Some of the attachments may pull at your hair.
The clippers are heavy.
Some of the attachments bend very easily and could break.
The blades may be difficult to adjust.
This clipper kit is on the more expensive side when compared to other clippers on this list. But it does come with more attachments and features than many other sets, including two pairs of clippers.
It gives you all you need to maintain both simple and intricate styles, no matter your hair type. And since it effortlessly cuts through thick hair, we highly recommend it.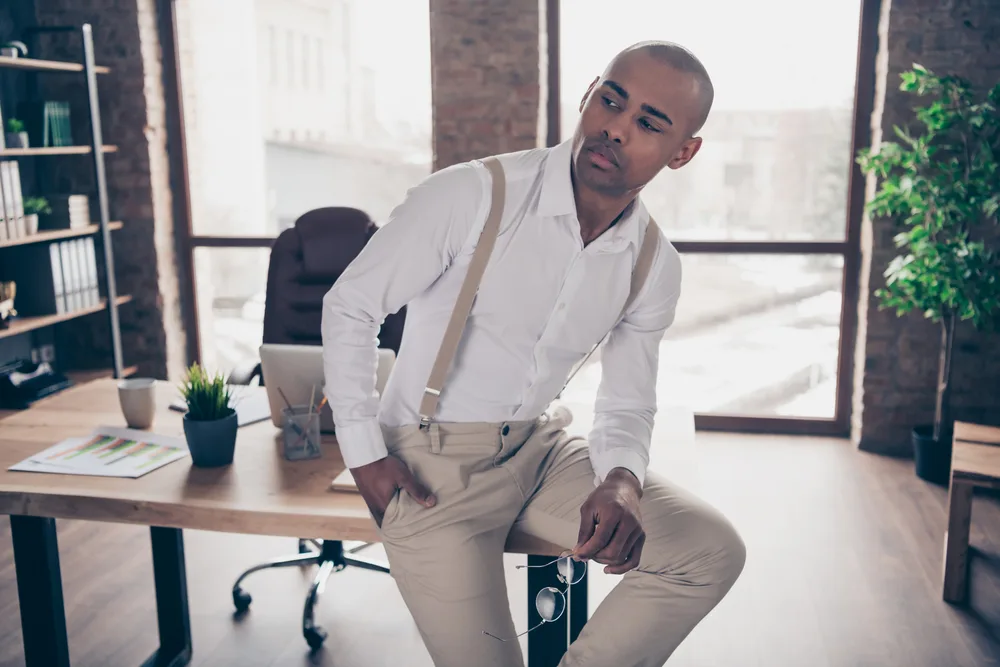 3. Wahl Color Pro Cordless Rechargeable Hair Clipper & Trimmer – Best Budget Clippers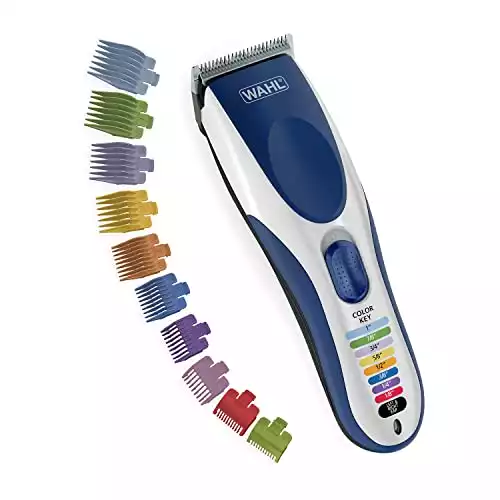 The Wahl Color Pro clipper gives you the most bang for your buck. It's an all-in-one set that delivers quality without breaking the bank. The features of the set are below.
This clipper and trimmer have premium stainless steel blades and several guard attachments, which are color-coded to the color key on the clippers.
The unit is rechargeable and wireless, which allows you to use it on battery power or while plugged in and charging. It's got a battery life of up to 60 minutes between charges.
The blades are removable for easy cleaning – just place them under running water to clean them. The blades are also adjustable, enabling you to achieve custom cuts of varying lengths.
Pros and Cons
Below are some of the pros and cons gleaned from the product features and customer reviews.
Pros
This set provides a sharp, clean cut without catching, snagging, or pulling hair.
The clippers are lightweight and efficient.
It has a quiet motor.
The included instruction manual is very informative.
The kit contains oil and scissors in addition to clippers and guards, so it is a complete set for a reasonable price.
Cons
There is no battery gauge to indicate when the power is low or when finished charging.
The blade needs to be oiled frequently.
The battery overheats the blades after half an hour of use.
There is a long charge time (12-15 hours) for 1 hour of wireless use.
The Wahl brand is often associated with quality and value, which is no surprise when it comes to this set. There are cheaper options on this list, but this clipper set is the best bang for your buck, being that it's a low-cost and efficient unit that comes with multiple attachments and any extras that you may need.
In addition to being a great price, these clippers are great for Black hair because they have various guard lengths and adjustable blades that can slice through and shape your curls, whether they're coarse, fine, or thick.
4. WONER Hair Clippers for Men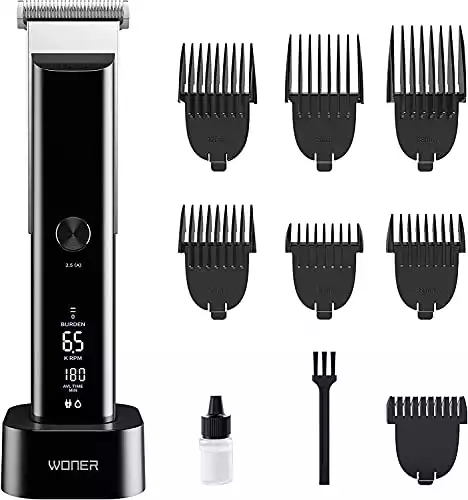 WONER hair clippers are another great set of clippers for Black hair. Let's get into some of the most important features of this set.
These clippers have super sharp blades for a smooth and precise cut. They also have an LCD display screen that shows the clipper's speed and battery power.
Another great thing about these clippers is that they have five different speed levels for different types of hair (i.e., slow for fine, fast for thick). The unit is cordless and rechargeable, with up to 4 hours of battery life between charges.
It also comes with extras, like 6 guide combs, oil, a cleaning brush, and a charging port.
Pros and Cons
Read below for the pros and cons of this clipper set. It'll give you the information you need to decide whether this clipper set is for you.
Pros
The clippers are lightweight.
They have a long battery life.
They provide a clean cut every time with minimal pulling.
This set is a great value for the price and accessories included.
Cons
There are only 16 ratings for this product and only a couple of written reviews.
Here are a few things to remember about this set: the clippers are super affordable, wireless, and rechargeable, and have an LCD screen that displays the clipper speed and battery life.
These clippers are great for Black hair because they have sharp blades perfect for cutting through the most textured hair.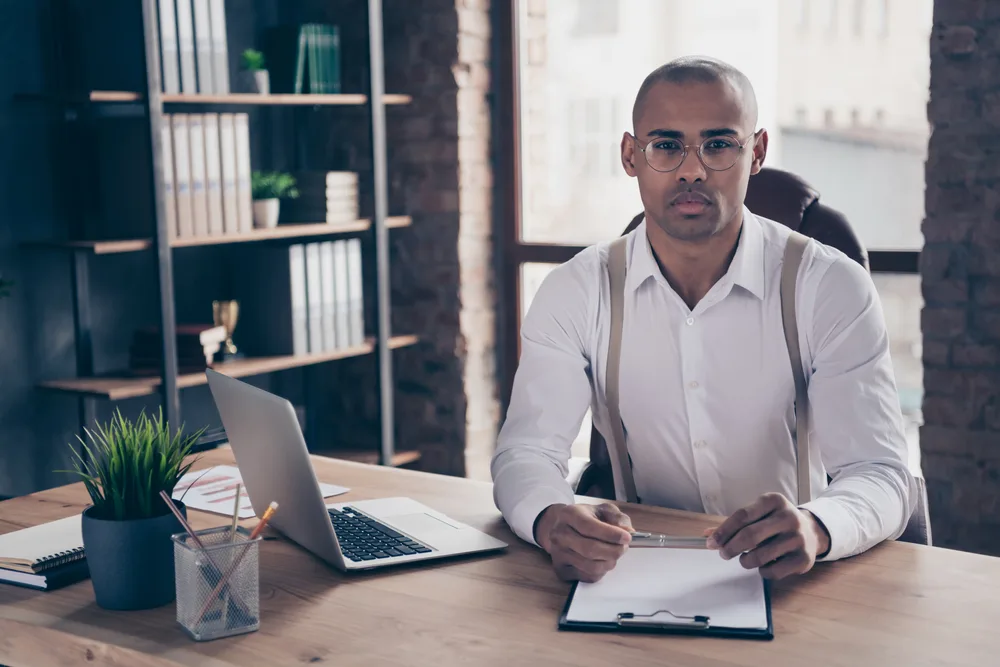 5. Hatteker Hair Cutting Kit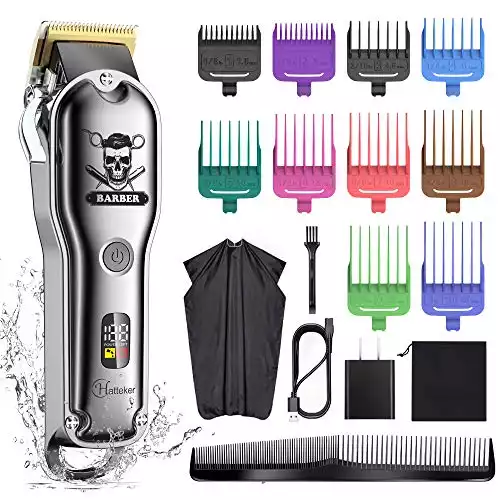 The Hatteker Hair Cutting Kit is an excellent kit for beginners and experts alike. You'll soon understand why.
The clippers have a self-sharpening stainless steel blade for a neat cut every time – it's also suitable for beard trimming. It also has an adjustable blade lever from 0.8mm to 2mm and 10 color-coded guard attachments.
Furthermore, the clippers are waterproof, so you can clean them under running water without causing damage. And as an added bonus, the clippers are wireless and rechargeable. Its USB charger allows you to charge it nearly anywhere, including your computer or laptop.
Last but not least, it has an LCD display that shows the battery percentage, an oil reminder alert, and more.
Pros and Cons
Here are the pros and cons you need to know about before buying these clippers. Take a look!
Pros
These clippers have a long battery life (3-4 hours on a full charge).
A cape is included in this kit, and this is the only kit on the list with a cape.
This kit includes individually colored blade guards, making it easy to choose your desired length.
The clipper's blades are self-sharpening.
Cons
Customers state that the battery life indicator is slightly inaccurate.
The storage bag is a low-quality drawstring sack.
The kit does not include clipper oil.
On the more affordable end of this list, this Hatteker clipper kit is the best overall on this list, with the longest battery life of the wireless and rechargeable clippers, multiple guard lengths, and the inclusion of a hair cape.
These clippers provide great results with every cut and work on all hair types and lengths.
They are great for cutting Black hair because the blade is adjustable, and there are 10 separate guide comb attachments; the adjustable blade and guide combs will assist in cutting through your hair, no matter the length or texture, and will give you your desired cut and style.
6. Romanda Hair Clippers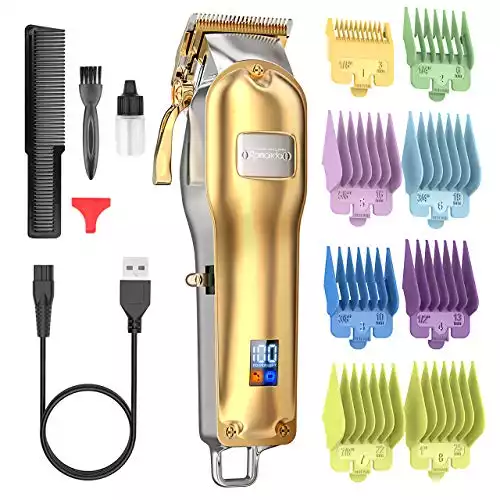 We round out this list with the Romanda Hair Clippers, an excellent choice for anyone with Black hair. Read on to learn about the features of the set.
This clipper has stainless steel blades and a very powerful motor capable of putting out 6000 rpm. You don't have to worry about snagging or pulling with these clippers. It also comes with 8 color-coded guard attachments to make the haircutting experience easier.
You can use the unit corded or wireless – it's got a battery life of up to 5 hours.
And to go along with the clippers, you get a cleaning brush, USB charging cable, hair comb, and an adjustable taper lever for smooth and precise cuts. The set is suitable for cutting your own hair, including detailing, cutting around the ears, and trimming sideburns.
Pros and Cons
Here are some of the advantages and disadvantages that you should know about.
Pros
Sturdy, good-quality clippers.
Quiet motor with low vibration for easy handling.
The motor and battery are designed not to overheat.
The clippers do the job without snagging or pulling.
Cons
The clippers are pretty heavy, as they are entirely metal.
These clippers are high-quality, wireless, and very affordable. They're a good pick for Black hair because the blades are super sharp and adjustable for a tailored, comfortable experience.
There you have it, some great clippers for your Black hair. Overall, any of the clipper kits described above would work great on your hair for trims and maintenance between barber visits.
The product descriptions and reviews on these products specify that they're great for all types of hair. Some even feature attachments for body and facial hair trimming, which is good if that is something you look for in clippers.
The prices of these clippers range from $19.99 to $120, depending on the brand and the seller, but they all have good reviews. No matter which clipper kit you choose to buy from this list, you can rest assured that you've made a great decision.
We hope that this article makes choosing your next set of clippers much easier.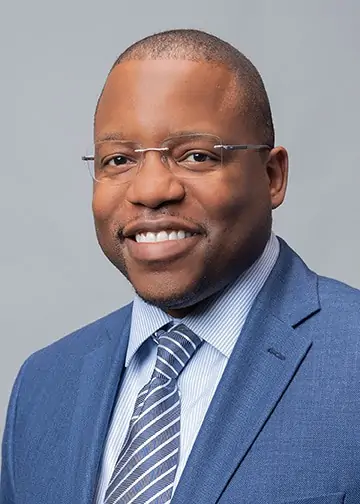 Kenneth Byrd holds a BS in Accounting and Management Information Systems and an MBA from the University of Alabama at Birmingham. With over 15 years of experience, Kenneth has been dedicated to hair care since 2008, when he co-founded Curl Centric® and Natural Hair Box alongside his wife. As a team, they promote healthy hair care practices through their comprehensive platform, Curl Centric. Curl Centric is a website operated by a husband and wife team that encourages healthy hair care. At Curl Centric, we aim to help our readers take control of their hair care journey and make good decisions about products, hairstyles, and maintenance techniques. We also have strict editorial integrity; here's an explanation of our editorial guidelines and how we make money.