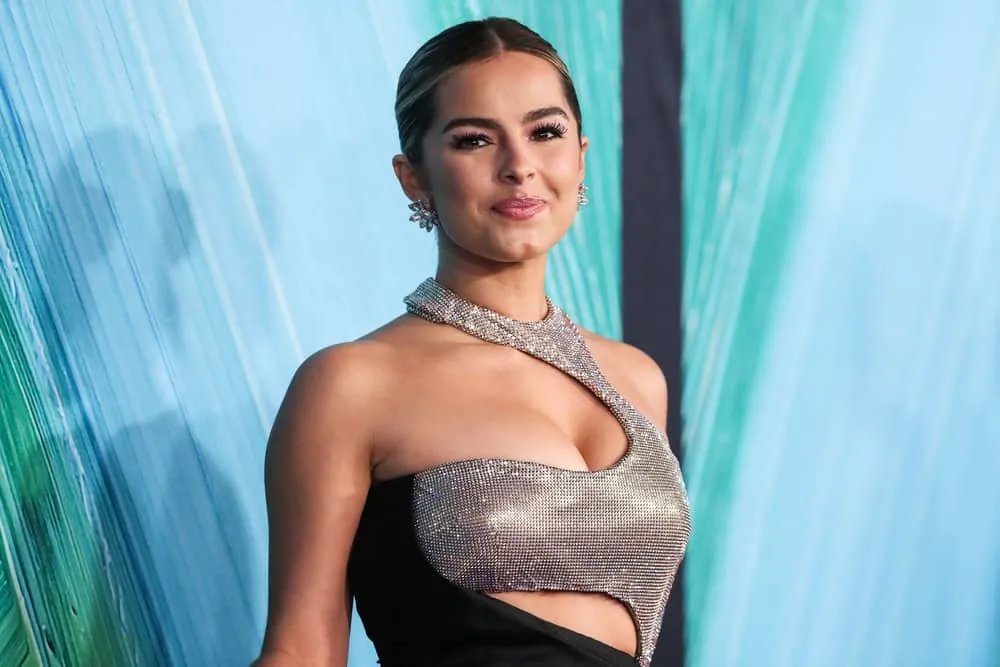 Addison Rae has been making her rounds on the Internet for the past couple of years, and fans are enamored with her striking looks. For many, the most recognizable part of her aesthetic is her hair.
She's often wearing a put-together yet messy head of beachy waves. Sometimes the waves are loose, and sometimes they're on the tighter side.
Either way, if you'd like to try out the Addison Rae hairstyle, this is the article you need to read. In it, we will tell you exactly how to get Addison Rae's signature look. Let's get right into it.
How to Get Addison Rae's Beachy Waves
Addison Rae's Perfect Beach Waves WITHOUT Hot Tools! | Hollywire
Beachy waves have been popular for who knows how long– at least a few decades –and we still love them today. And that's because they have a natural flair that meshes well with everyone's look and can be tailored to just about any style.
They also have a ton of movement and personality and make you look fun and young.
Addison Rae's waves don't always look the same on any given day, but they're always beachy. And that's the style we're going to help you get in this section.
Wash and Condition Your Hair
Beachy waves never look good on dingy hair. No one wants that look. So, begin by washing your hair with your favorite shampoo, focusing mostly on your roots.
After doing so, move on to your conditioner, which will leave your hair soft, supple, and moisturized. With clean, conditioned hair, you're ready to move to the next step.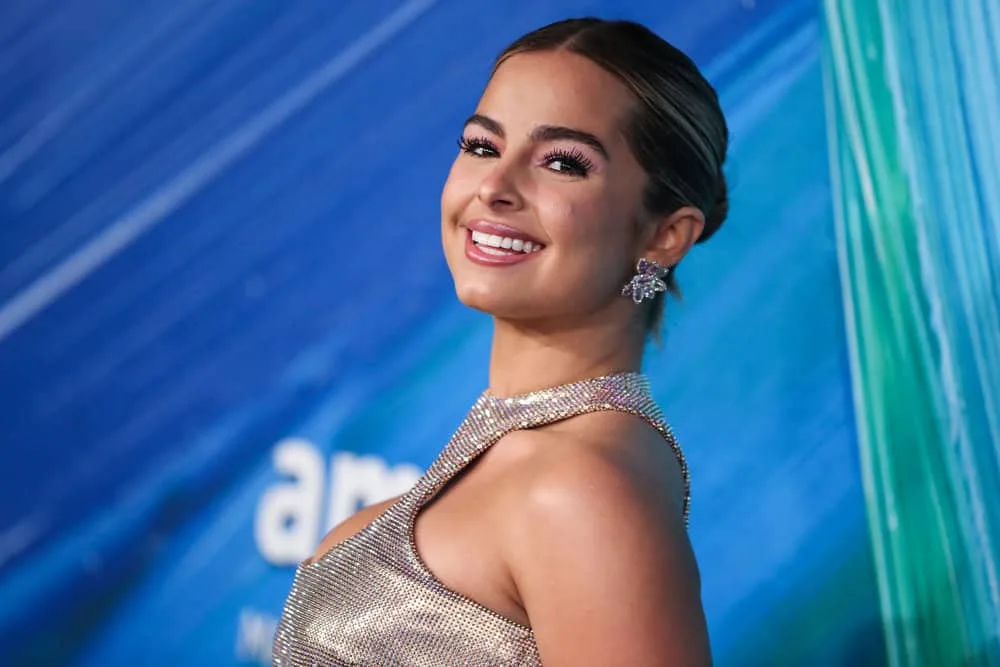 Apply Your Moisturizer or Leave-in Conditioner
Even after using a conditioner, your hair may still be a little dry. Apply a hydrating leave-in cream or oil to your hair right after you hop out of the shower. It will give your hair a boost of moisture, frizz control, and manageability.
Once you've done that, use a wide tooth comb to distribute the product through your strands. You should ensure that it coats every single hair. Don't go overboard with the product, as some leave-ins can leave your hair coated in a residue that makes your results too greasy or stiff.
Dry Your Hair
The next step is to dry your hair. You have a couple of options to choose from. Most people like to blow dry their hair to save time.
And if you decide to go that route, ensure that you use a heat protectant beforehand (assuming that you use heat). But you don't have to blow dry your hair if you don't want to.
You can also let your hair air dry in the open air. Don't put on any scarves or bonnets while you wait for your hair to dry. Also, refrain from putting your hair in any style; doing so will slow down the drying process.
If your hair is super curly or kinky, we don't recommend air-drying the hair – stretching it with a blow dryer or braids will make the following steps much easier.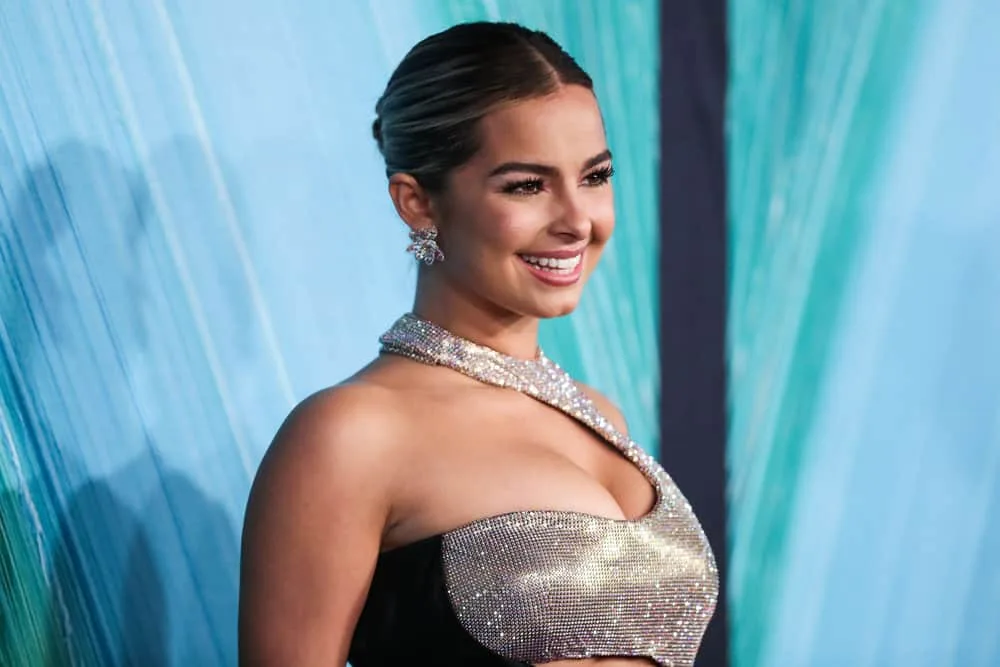 Create Your Waves
Your hair is totally prepped, and you're ready to move to the next step: creating your waves. You'll be interested to know that there are several ways to get Addison Rae's waves.
The best way for you to create them may differ from the best way for someone else. In this section, we'll reveal several great ways to get her waves, and you can try one or more of them to get the look.
Method 1: Self-Rotating Curling Iron
If you've never heard of a self-rotating curling iron, let us bring you up to speed. This type of iron rotates with the push of a button for quicker, more consistent results.
Let's face it – it's also interesting to see in action. Here's how to use one to get Addison Rae's waves with a 1-inch self-rotating curling iron:
Spray your hair all over with a heat-protectant spray. Don't miss any hairs, but be careful not to drench your hair with the heat-protectant spray.
Put your hair into 4 sections. Two in the front and two in the back.
Separate out one section of hair and grab your curling iron (which you turned on earlier, of course). Hold it upright and clamp down a couple of inches from the ends of your hair.
Push the button on the curling iron and watch it rotate. Stop pushing the button when the iron gets close to your scalp.
After up to 5 seconds, open the clamp and release your section of hair by pulling the iron downward.
Repeat the above process with the rest of your hair.
Brush through your hair with a paddle brush coated in hairspray. Not just any hairspray, though – one with a flexible hold.
If you have any frizzies, use a serum or cream to get rid of them in seconds. Use it sparingly so as not to make your hair oily.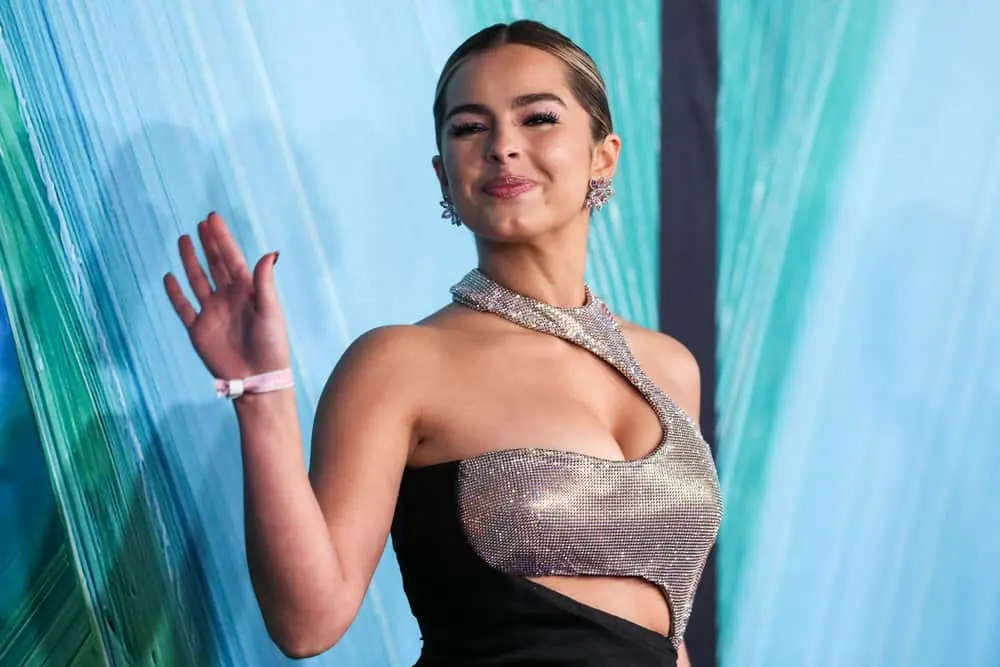 Method 2: Flat Iron
In case you didn't know, you can also get beach waves with a regular flat iron. It's quick and easy once you get past the initial learning curve. Here's how to get some beachy Addison Rae waves with a flat iron:
Spray your hair with a heat protectant, like you would in any other situation where you'll be applying heat to your hair.
Turn your flat iron on and then separate your hair into several sections. It'll make your hair much easier to work with.
Hold your flat iron so that the top of it is facing the floor.
Clamp the flat iron down on a small section of hair and turn your wrist as you pull the flat iron down to the ends of your hair. The result will be flattened curls that resemble perfect beachy waves.
Repeat the process on the rest of your hair.
Method 3: No Heat
Did you think you had to use heat to get Addison Rae waves? Well, that's not the case. Here's how to get these gorgeous waves without going anywhere near a heat source.
Right out of the shower, after you put on your leave-in, part your hair down the middle.
Gather each half of your hair into a ponytail at the nape of the neck. Be careful to smooth your hair, so there are no bumps after your hair has dried.
Wrap each of the low ponytails into buns and secure each of them with a few bobby pins or another elastic.
Allow your hair to dry overnight, or use a blow dryer to speed up the process. If you plan on using a blow dryer, apply a heat protectant right after step 1.
Once your hair is dry, take down the buns and run your fingers through your hair.
If needed, apply more heat protectant and use one of the other methods to create some strategically placed waves.
Finish things off with a flexible holding spray, and you're all done.
Note: If you're going for a look that's similar to Addison Rae's and you have kinky, unstraightened hair, this is not the best method for you. Your hair should be naturally wavy, naturally straight, or flat ironed for this to work.
So, there you have it – everything you need to know about how to get Addison Rae's gorgeous waves.
We hope you found all the information you were looking for and that the instructions make it easier to get the coveted Addison Rae waves. We wish you the best of luck with your wavy hair transformation!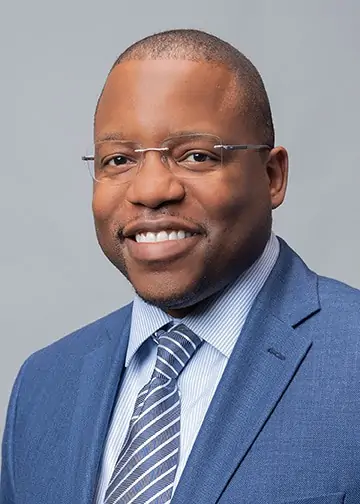 Kenneth Byrd holds a BS in Accounting and Management Information Systems and an MBA from the University of Alabama at Birmingham. With over 15 years of experience, Kenneth has been dedicated to hair care since 2008, when he co-founded Curl Centric® and Natural Hair Box alongside his wife. As a team, they promote healthy hair care practices through their comprehensive platform, Curl Centric. Curl Centric is a website operated by a husband and wife team that encourages healthy hair care. At Curl Centric, we aim to help our readers take control of their hair care journey and make good decisions about products, hairstyles, and maintenance techniques. We also have strict editorial integrity; here's an explanation of our editorial guidelines and how we make money.