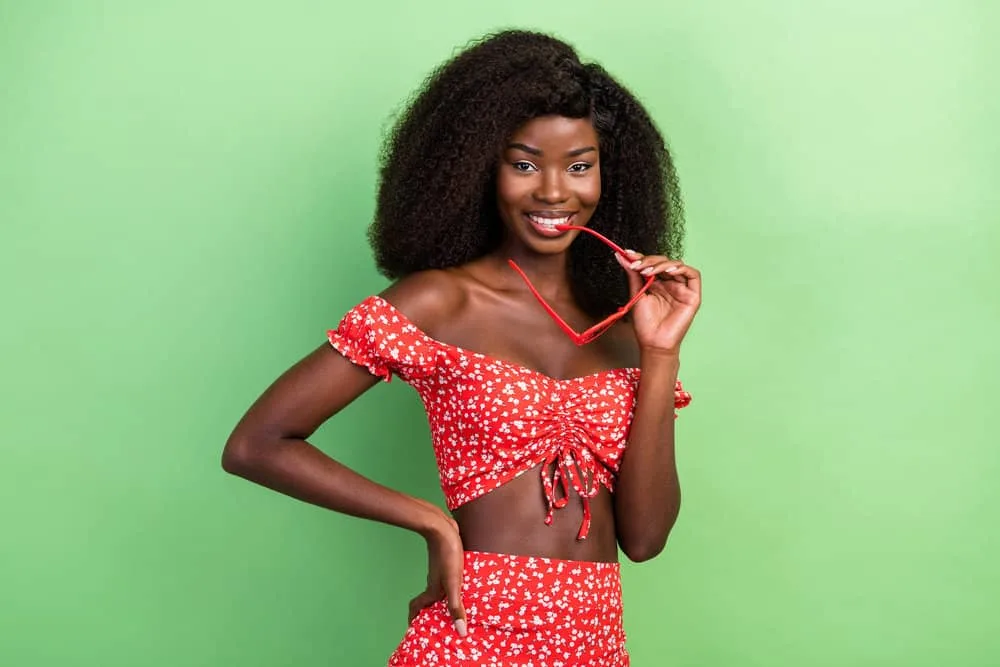 Wig shopping is super exciting when you consider the possibilities each wig affords you. But when you get down to the nitty-gritty of wig density, things can very quickly get hairy.
If you're stuck choosing between a 150% and 180% density curly wig, you're in the right place. We'll tell you everything you need to know about these wig types and what makes them different. Let's get right into it!
Wig densities can be extremely confusing for those new to the concept. Before we jump into the differences between 150 and 180% densities, we'll touch on wig density in general.
What Is a Wig's Density?
The density of a wig is a measure of how thick and full it feels and looks. Low-density wigs (those with a density of 90% to 110%) don't have very many strands of hair attached to the wig cap.
Normal-density wigs (120 to 130%) have a density similar to the average head of hair. Thicker-density wigs (150 to 250%) have a lot of hair attached to the wig cap. Within this category are wigs that are just a little fuller than what's considered to be normal density, as well as those that are extremely thick and grand.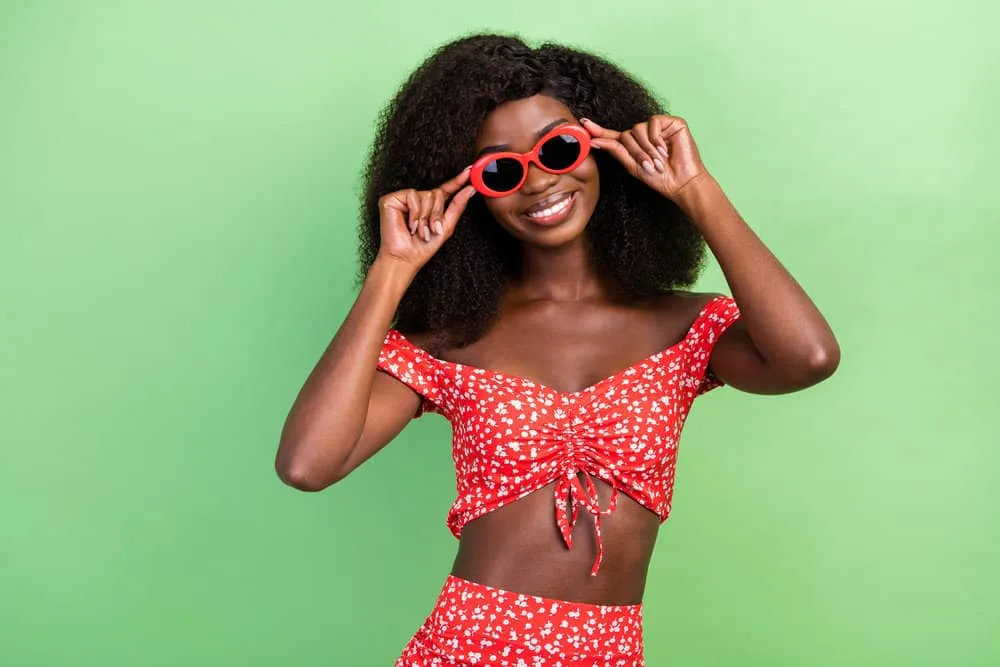 What Is a 150-Density Curly Wig?
The 150-density curly wig sits on the low side of high-density wigs. It's not considered super thick by any means, but it's also not considered normal thickness. But when you add curls to the mix, the perceived thickness of the wig becomes inflated.
Furthermore, the tighter and springier the curls are, the thicker and more voluminous the wig will seem. A 150% density curly wig is great for anyone who likes big hair but doesn't want a lot of weight on their head. The wig density gives you enough hair to play around with a ton of voluminous styles.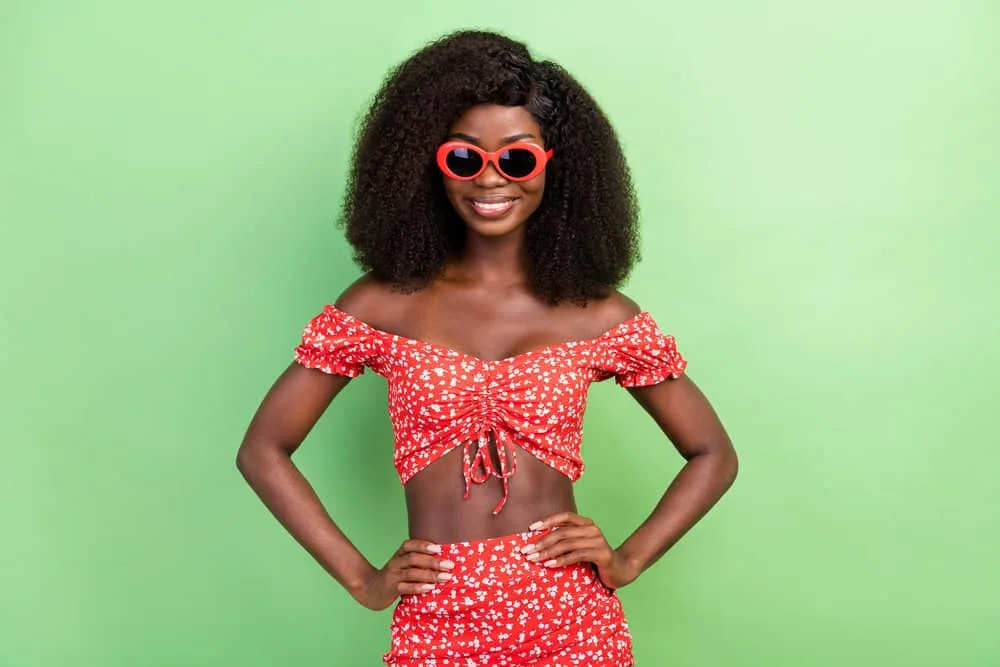 What Is a 180-Density Curly Wig?
A 180-density curly wig is noticeably thicker than a 150-density wig. It's considered very dense and will have a ton of height because of the texture of the curls.
Choosing this wig density is a bold move because it's not the most natural wig density. When you put on your 180% density wig, others may be able to tell you're wearing one. You'll have to be okay with that.
Though 180% density wigs aren't the most natural-looking wigs on the market, they more than make up for this in the pure flavor and styling possibilities.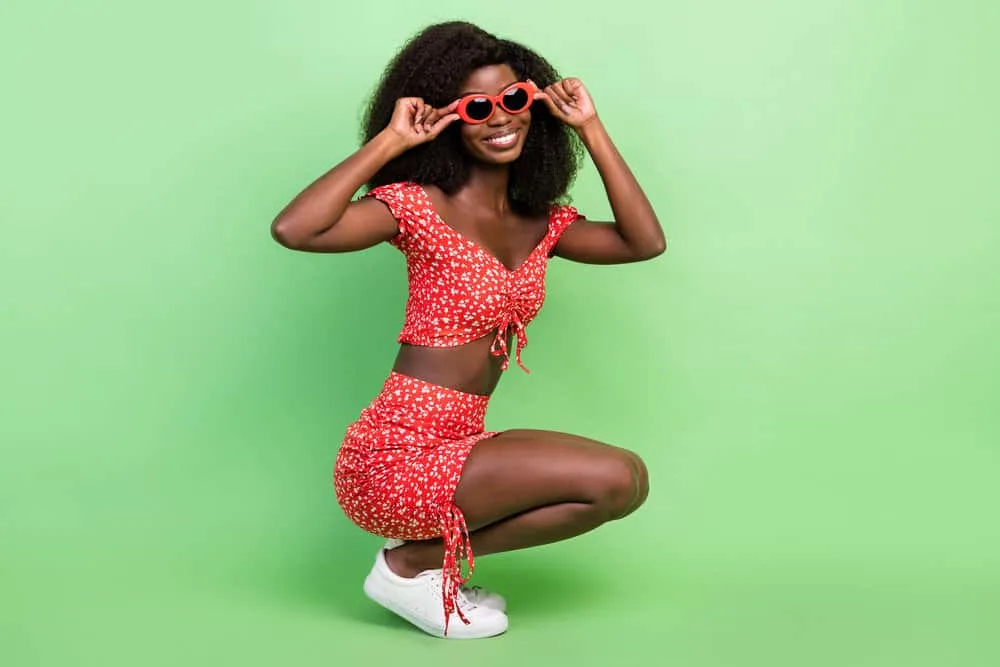 150% vs. 180% Density Curly Wig: The Differences
By this point, you might have a general idea of the difference between 150 and 180% density curl wigs. To ensure you have a good understanding, we'll highlight it in this section.
The difference between 150 and 180% density wigs, of course, is the number of hair strands that are attached to the wig cap. The 150% density wig won't have as many hair strands as the 180% density wig.
Because of the difference in wig density, you'll notice the following:
The 180% density wig will be noticeably more voluminous than the 150% density wig.
The 150% density wig will not look as wiggy (unnatural) as the 180% density wig.
You'll likely spend more on the 180% density wig than the 150% density wig.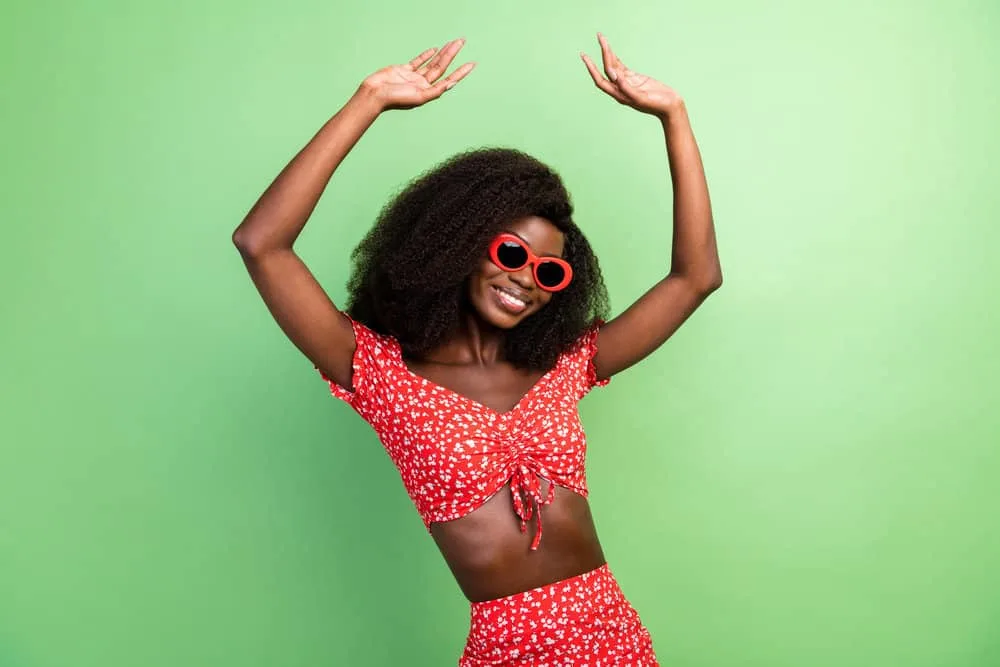 Is More Density Better in a Wig?
Those who aren't well-versed in wigs may look at the numbers and automatically think that 180% density wigs are better than 150% density wigs. That's not necessarily the case.
Some people prefer thinner wigs over thicker ones, and vice versa.
Also, for some styles, thicker wigs don't work. For instance, short wigs rarely work when they're too dense. So, you'll have to decide whether you personally like thicker wigs because more density isn't always better.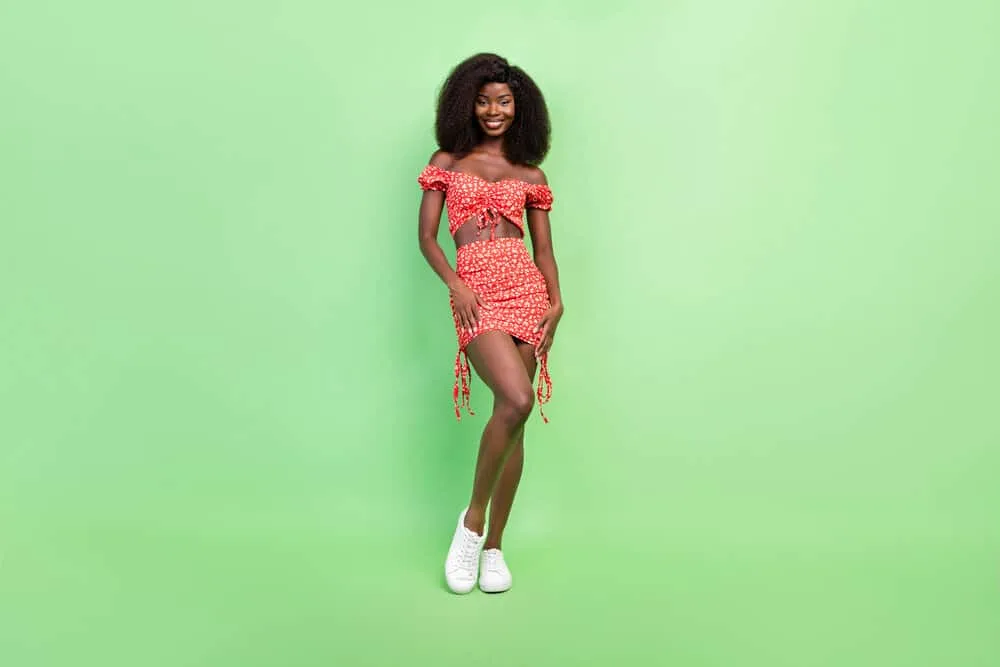 Is 180% Density Too Thick?
When it comes to wig thickness, 180% density is considered quite thick. That being said, it's not so thick that it looks completely unnatural. If you naturally have a full, thick head of hair, this wig density level might look quite natural on you.
If you like big hair but don't want the commitment of styling a thick wig every morning, this density level might be for you. If you prefer something closer to a natural thickness and don't want others to know you're wearing a wig, then opt for a 150% density wig instead.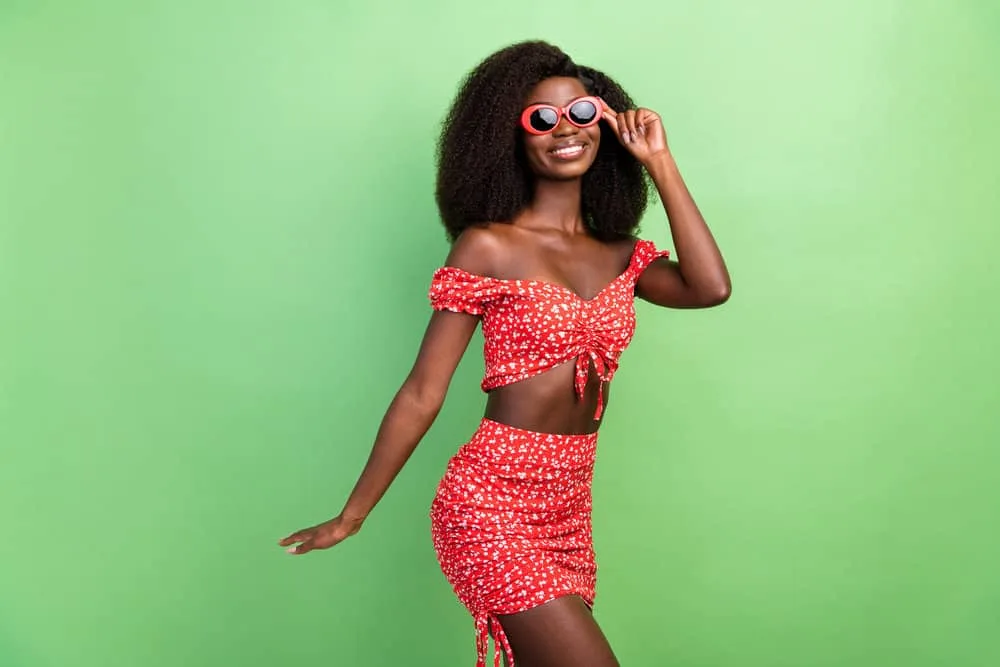 How to Make a 150% Wig Look Thicker
If you've opted for a 150% wig but have been left feeling underwhelmed, it's possible to make your wig look thicker. Here are some tips that can help:
Use volumizing products – A good way to add volume and body to your wig is by using volumizing products such as mousses and sprays. These will help lift the roots of the hair, creating more volume in your wig.
Tease the hair – Teasing is another great way to make a wig look thicker. It involves backcombing the roots of the wig with a teasing comb. The tool essentially tangles the hair, creating a bit more body and visible thickness. It won't actually add more hair, but it does make the wig look fuller.
Add layers – Adding some layers to your wig with hair-cutting shears can also help create more volume and body. But you'll have to be strategic with the way you cut the layers. Focus on adding layers throughout the crown for the best results.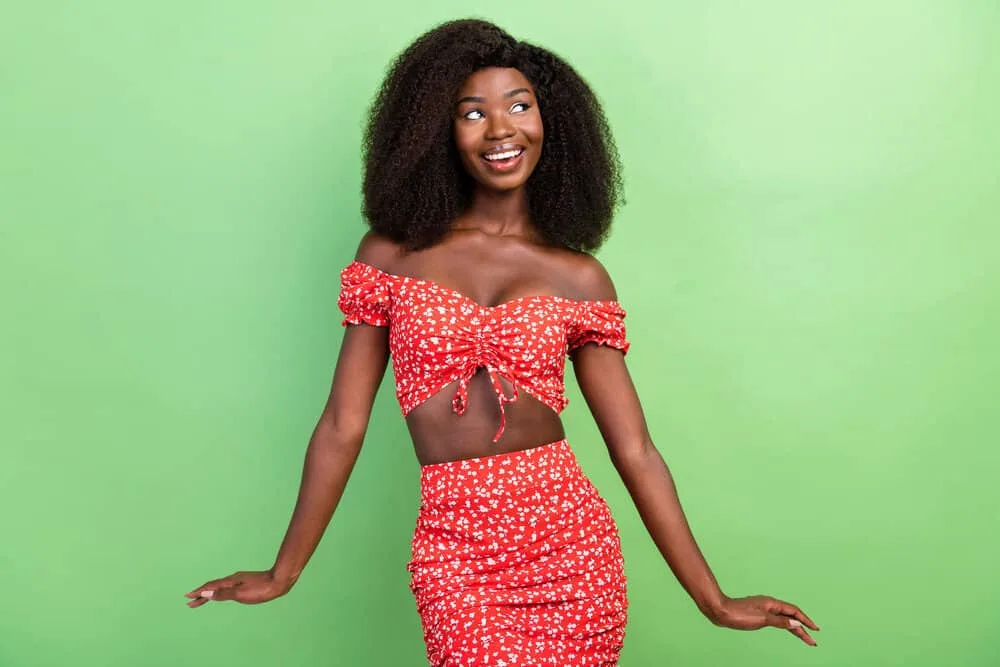 How to Make a 180% Density Wig Look Thinner
If you've bought a 180% wig and feel like it's too dense, don't worry! It's possible to make it look thinner. Here are some tips that can help:
Thin out the ends – Thinning out the ends of your wig can also help create a more natural look. You can either do this yourself with some scissors or take it to a trusted stylist. Just make sure you don't take too much off, or your wig may look stringy.
Use styling products – Styling products such as pomades, gels, and waxes can also help to make a wig look less thick. These products weigh down the hair and keep it in place, creating a smoother and more natural look.
Use a flat iron – Using a flat iron on your wig can help make it look less wiggy and more natural. Just make sure to use a heat protectant, as too much heat can damage the wig's fibers, whether it's human hair or synthetic.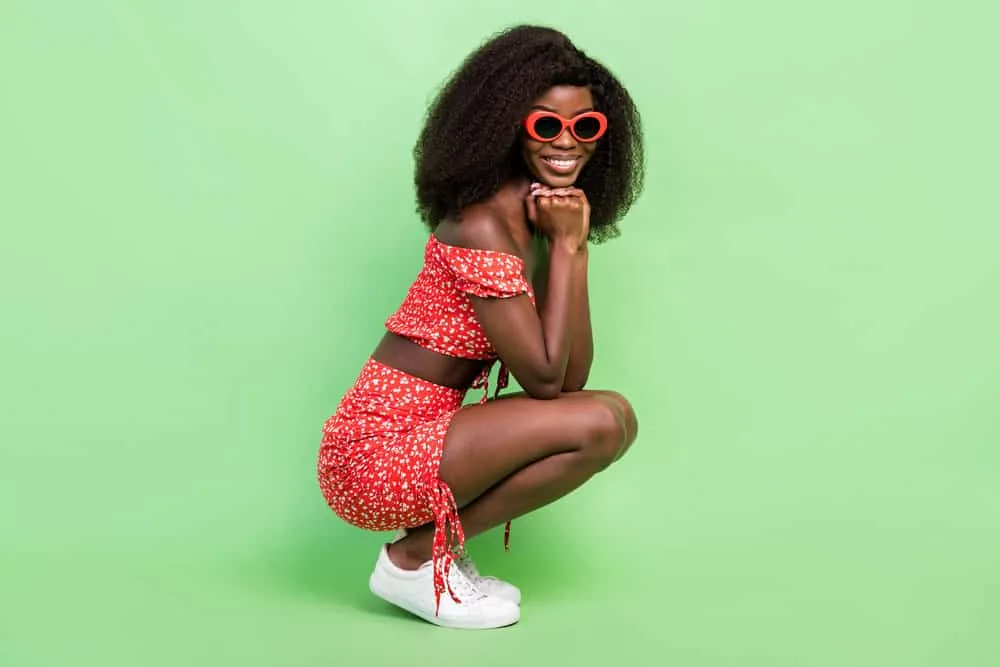 Where to Get a High-Quality Curly Wig
After settling on your wig density, you may be wondering where to get your curly unit. If you're looking for a high-quality wig available in 150% or 180% density levels, you may need to look online for your unit.
These densities aren't always available in physical stores.
Do your research and shop around for the best deals before committing to a purchase. There are plenty of reliable wig vendors available online, so you're sure to find something that works for you.
You can also shop around on Amazon, as they have a wide range of curly wigs in both 150% and 180% density. There's no need to rush when choosing a unit – when you find the perfect one, you'll be glad you were thorough in the selection process.
No matter where you purchase your curly wig from, make sure you read reviews and check the product details before committing to a purchase. Investing in a well-made wig will ensure your unit lasts for many years to come.
We hope you found this guide helpful in understanding the difference between 150% and 180% density wigs. Happy shopping!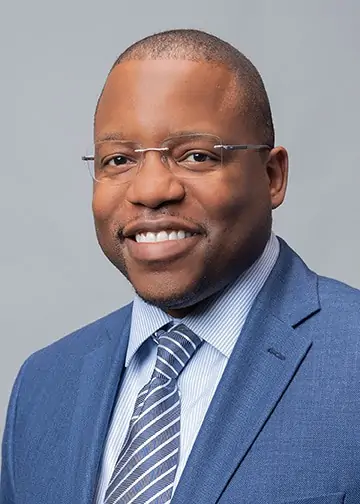 Kenneth Byrd holds a BS in Accounting and Management Information Systems and an MBA from the University of Alabama at Birmingham. With over 15 years of experience, Kenneth has been dedicated to hair care since 2008, when he co-founded Curl Centric® and Natural Hair Box alongside his wife. As a team, they promote healthy hair care practices through their comprehensive platform, Curl Centric. Curl Centric is a website operated by a husband and wife team that encourages healthy hair care. At Curl Centric, we aim to help our readers take control of their hair care journey and make good decisions about products, hairstyles, and maintenance techniques. We also have strict editorial integrity; here's an explanation of our editorial guidelines and how we make money.