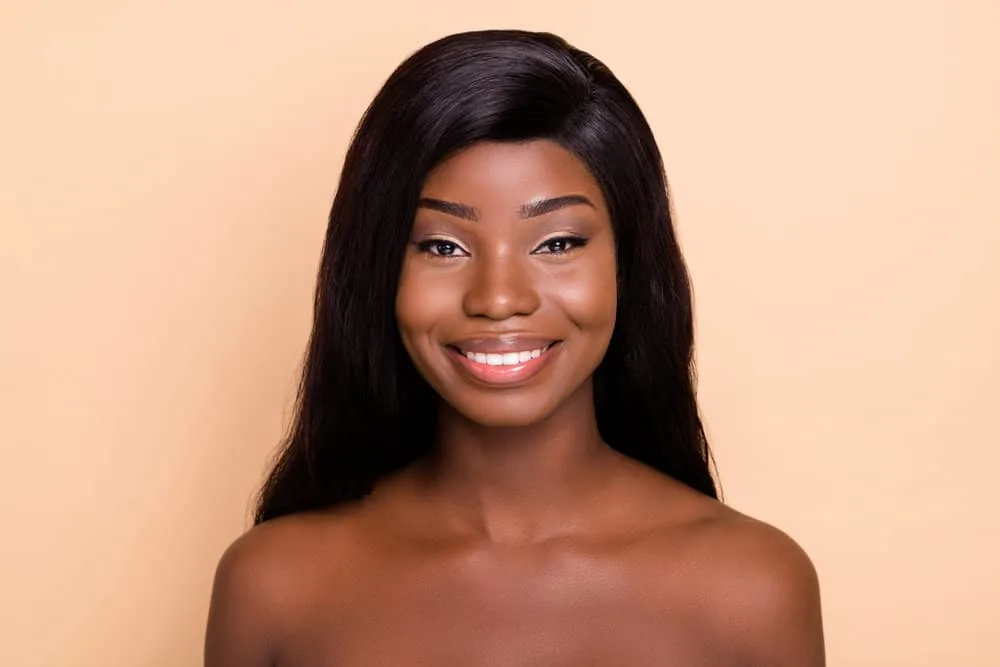 If you're a new or aspiring wig wearer, it's safe to assume that figuring out wig densities is the bane of your existence. There's no wonder why; there are so many wig densities out there and nuances between them that it's easy to get confused.
But there's no need to worry! We're going to school you on all you need to know about wig densities, and the focus of this article will be 180% density wigs.
What does 180% density wig mean? We'll also cover what makes them different, whether you need one, and much more. Let's get right into it!
What Is Wig Density?
We can't jump into 180% density wigs without first defining wig density in general. Wig density is a measure of how thick and voluminous a wig is. It's solely determined by how much hair is attached to a wig's cap.
Low-density wigs don't have many hair strands, while others have countless. The more hair a wig has, the higher its density and the bigger, thicker, and more voluminous it will be.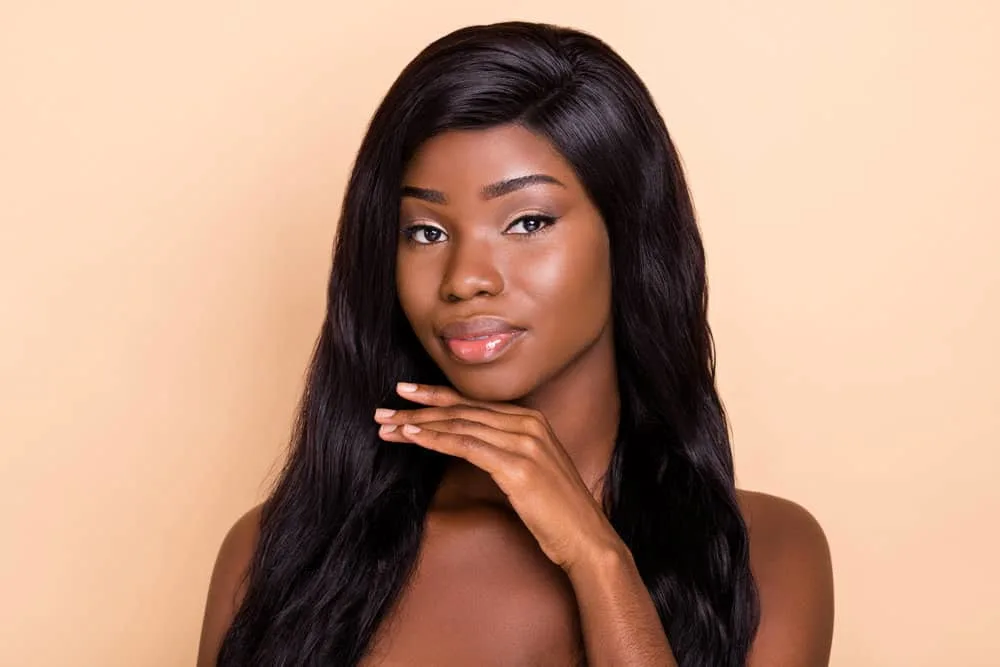 Wig Density Ranges
Wig densities are expressed as a percentage from 60% to 250%. These percentages make it easier to classify wigs based on their density.
Wig densities ranging from 60% to 110% density are considered low-density. These look the most natural out of all wig densities in general and are well-suited to those who want an understated look.
Normal-density wigs range from 120% to 130% density. Their density is similar to that of a head of human hair. People often choose normal/natural density wigs because they want their wig to appear like natural hair. With a wig of this density, you may be able to fool your friends into thinking that your wig is real hair. These are the most popular wig densities you'll find in person or online.
Medium-density wigs range between 150% to 180%. They are denser than what's considered normal and natural. These wigs have noticeably more fullness than you'd expect to achieve naturally. They enable you to do bolder, more voluminous hairstyles and stun when you go out rather than blend in.
High-density wigs range from 200% to 250%. Wigs in this density range are super thick–fuller than virtually anyone's hair would be naturally. But with the decrease in realism, you get a sharp increase in styling versatility. You can rock Texas-sized curls, half-up, half-down looks, high ponies, low ponies, and more with volume to spare. Wigs don't get denser than 250%.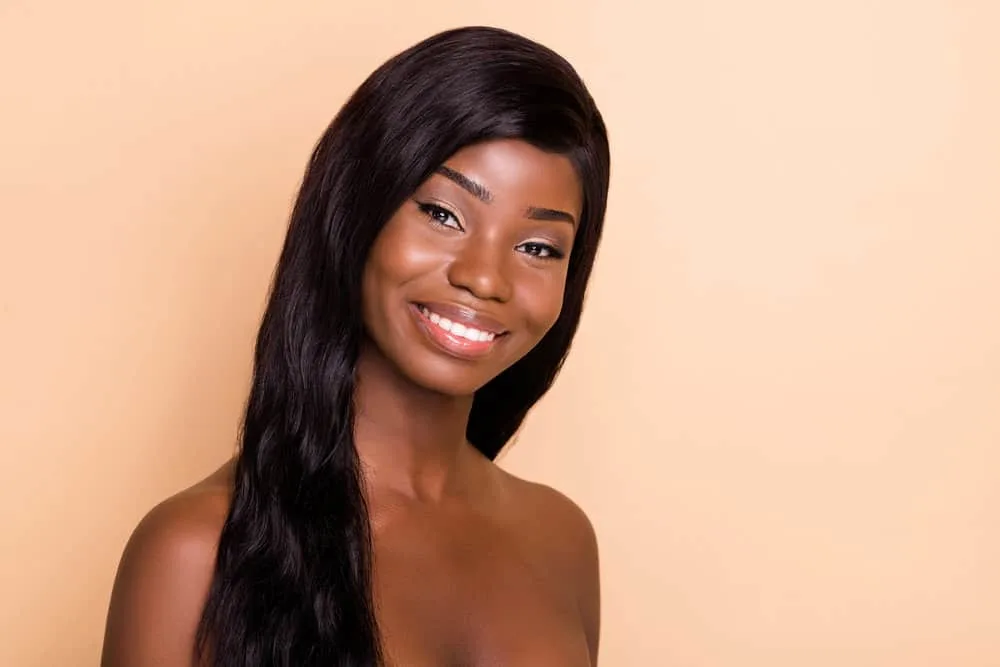 What Does 180% Density Wig Mean?
Now, let's focus on 180% density. As you may have noticed in the section below, 180% density wigs are in the "medium" category. They are a step up from normal and low-density wigs and are voluminous and heavy, though not to the extent of 200% and 250% density wigs.
In technical terms, 180% density means that the wig has 180% thicker than the average human head of hair. That's almost twice as thick.
If you hope to achieve a natural look, 180% density wigs are not the way to go.
180% wigs have so much hair that they don't look natural at all. But those who choose this wig density aren't concerned with that.
They use wigs of this density for one of the following reasons:
To get attention as they sashay down the street.
For performances as an actor or model.
To try super ambitious hairstyles that require a lot of hair.
For special occasions like weddings, birthdays, or graduations.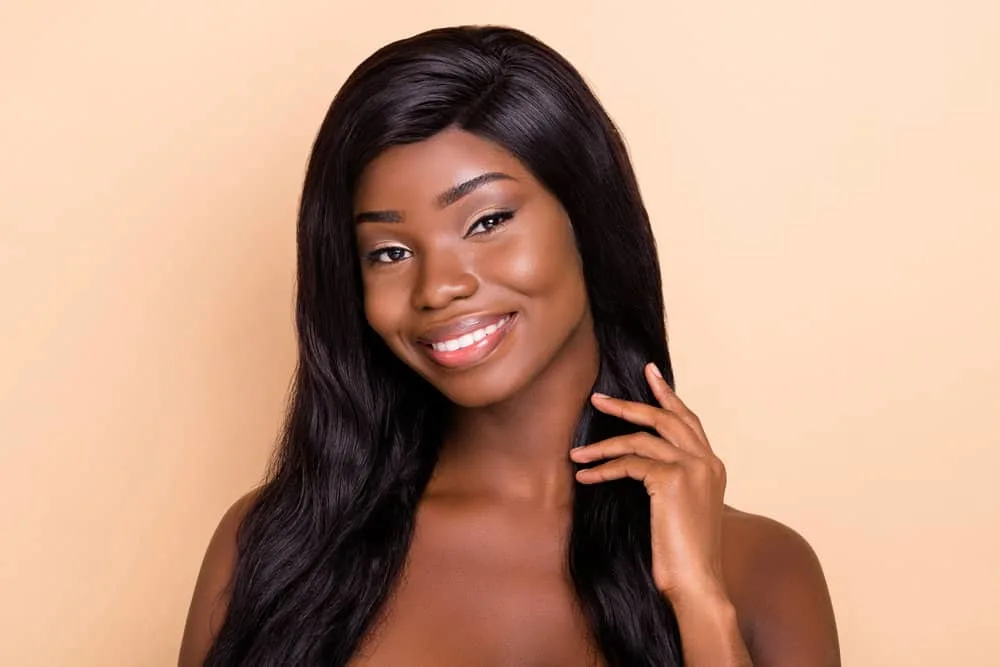 180% Density Wigs May Look Different from Each Other
In case you weren't aware, a wig's density doesn't account for the texture of the wig. This is something to consider, as waves and curls can make any wig look thicker.
That's why a straight 180% density wig will not look as full or voluminous as a wavy or curly 180% density wig. When choosing a density for a wavy or curly wig, you should choose a lower density than you think you need.
Is 180% or 200% Density Better?
180% density could be better for you than 200% density, but that all depends on what you're looking for in a wig. If you want a wig for a special occasion to look as glam as possible, you may want to opt for a thicker wig: the 200% option.
But before you grab the 200% density wig, ensure these things don't apply:
You have a small face.
Your facial features are small.
You care, even a little bit, about how unnatural your hair will look.
You want a super curly wig.
In this case, the 180% density option (or even 150%) would work better for you.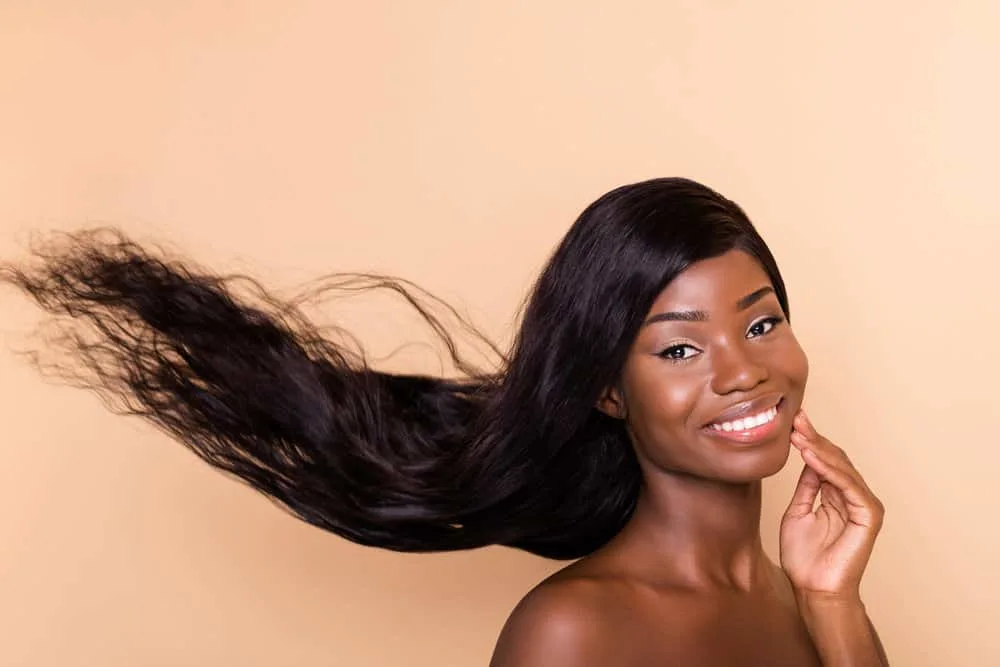 Is 180% or 150% Density Better?
When choosing between 150% and 180% density wigs, you should carefully consider what you want for the unit. How will you use it? What is most important to you?
150% density is closer to the natural side than 180% density.
If you value that, you may want to go with the 150% density option. But if you prioritize fullness over realism, opt for the 180% density. Also, consider your face size, face shape, and wig texture when stuck between two wig densities.
Super high-density wigs can easily overwhelm smaller heads with small features. If you're going with a highly textured wig, you may want to consider a lower-density wig: the 150% option in this case.
How to Choose the Right Wig Density
The truth about wigs is that there's no way to know for sure how a wig will look on you until you try it on. If it's your first time getting a wig, we strongly encourage you to visit a wig shop in person.
That way, you'll be able to test-drive several wig densities.
If you can, try on different wig textures as well to see how they affect a wig's perceived thickness. If you can't try a wig on at a wig shop, choose a wig vendor that will let you try the unit on at home.
In the event that the wig's density doesn't work for you, you'll swap it out for another unit. Be sure to look at the wig vendor's return and exchange policies before getting the wig, as some vendors won't accept a wig that's been tried on at home.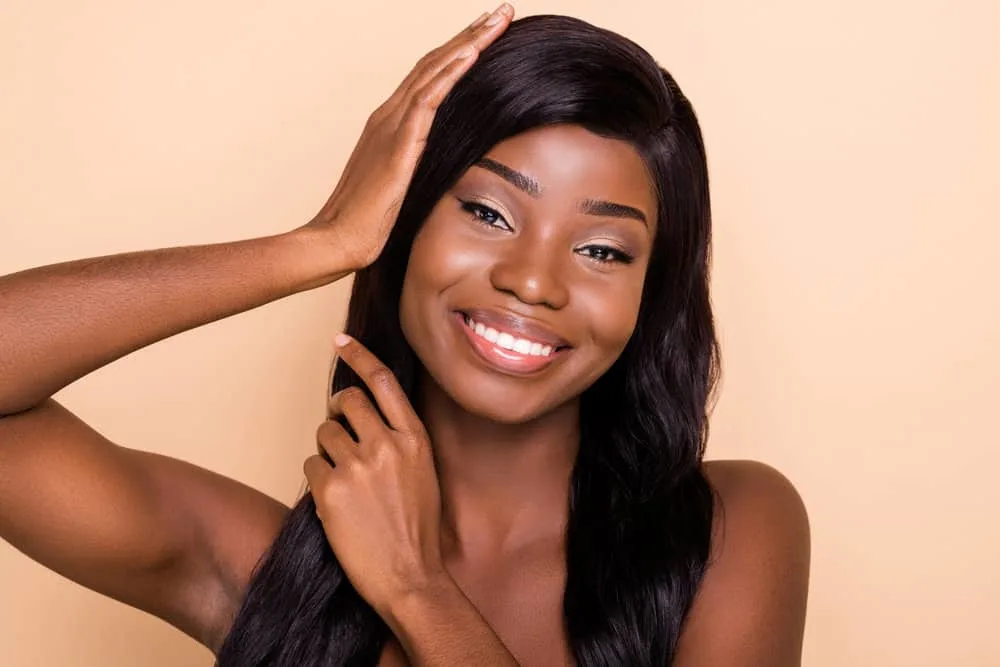 Make Your Own 180% Density Wig
It may seem easiest to buy a 180% density wig, but if you're not completely sure you want to go with that density, you can make a 180% density wig at home and alter the wig as needed later on.
To make a medium-length 180% density lace front wig, you'll need approximately 3.5 bundles of hair and the lace frontal. To make a longer 180% density lace front wig, you'll need 4 total bundles of hair in addition to the lace frontal.
You can remove hair from the wig by cutting out wefts to tailor the wig to you.
VERY DETAILED | HOW TO MAKE A LACE FRONTAL WIG | Beginner Friendly | FT. Celie Hair
Of course, it takes a lot of practice and tutorial videos to make your own wig, but it's an option to consider nevertheless. But if you can make it happen, you can save some money over time and personalize your wig to your every preference.
Is 180% Density Good for a Wig?
A density of 180% is generally considered to be a high-density wig and is a great option for those who are looking for a fuller, more voluminous look. However, it's important to keep in mind that higher-density wigs may feel heavier and may require more maintenance than lower-density wigs.
Is 180% or 150% Density Better?
When it comes to choosing between a density of 150% and 180%, it really depends on your personal preferences. If you prefer a more natural-looking wig, a density of 150% may be a better option. However, if you're looking for a fuller, more voluminous look, a density of 180% may be a better choice.
Is 150% Density Good for a Wig?
A density of 150% is considered to be a medium-density wig. It's a great option for anyone looking for a natural-looking wig that provides some volume and fullness. A 150% density wig can be a great choice for everyday wear, as it provides a subtle boost of volume and can be styled in a variety of ways.
What Is the Best Wig Density?
The best wig density for you will depend on your individual preferences. It's important to consider factors like the look you're trying to achieve, your budget, and the amount of maintenance you're willing to do when choosing a wig density. It's also a good idea to try on different density wigs to determine which option suits you best.
So, there you have it–all you need to know about 180% density wigs, choosing your density, and even making your own 180% density wig.
Wig density can be a hard topic to understand, but we hope you agree that digesting the information in easy-to-understand portions makes it possible. We hope you found all the information you needed, and we wish you the best as you choose your first or next wig!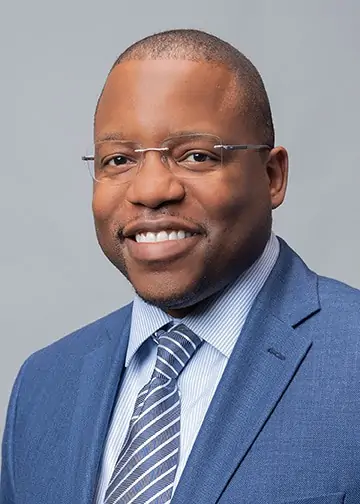 Kenneth Byrd holds a BS in Accounting and Management Information Systems and an MBA from the University of Alabama at Birmingham. With over 15 years of experience, Kenneth has been dedicated to hair care since 2008, when he co-founded Curl Centric® and Natural Hair Box alongside his wife. As a team, they promote healthy hair care practices through their comprehensive platform, Curl Centric. Curl Centric is a website operated by a husband and wife team that encourages healthy hair care. At Curl Centric, we aim to help our readers take control of their hair care journey and make good decisions about products, hairstyles, and maintenance techniques. We also have strict editorial integrity; here's an explanation of our editorial guidelines and how we make money.