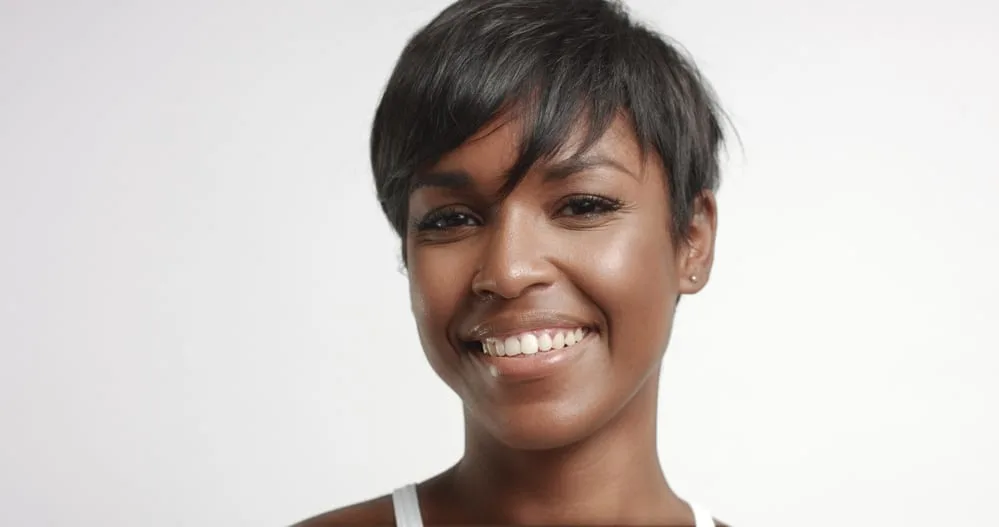 Silk wrapping is a common method of straightening natural hair. Yet, many women with natural hair avoid using the silk wrap method because it requires the use of heat tools.
Although, a silk wrap can be done without causing heat trauma or damaging your natural hair beyond recognition. In this article, you'll learn step-by-step how to do a silk wrap treatment on natural hair.
What Is a Silk Wrap?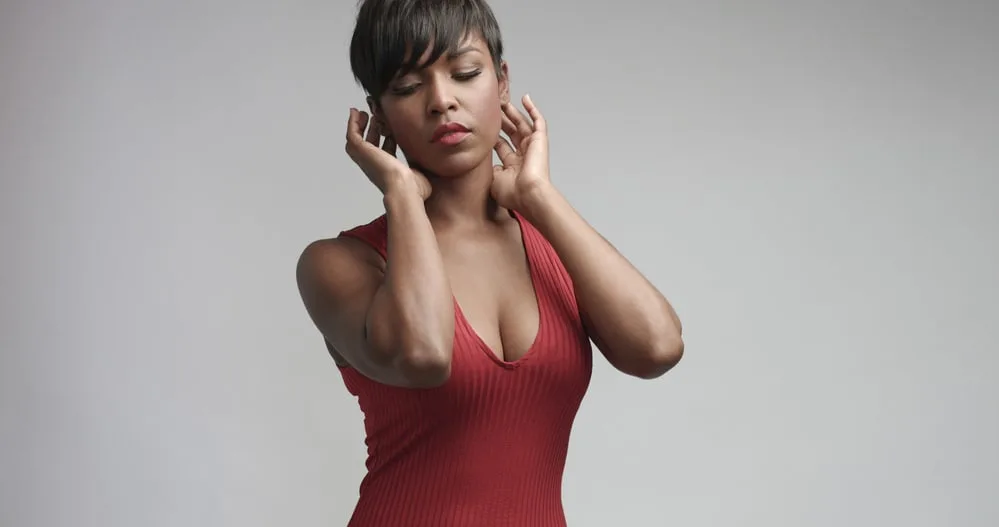 A silk wrap is a process of creating silky smooth straight natural hair without using harsh chemicals.
Note: The process of silk wrapping discussed in this article is related to hair care. Silk wraps related to natural nails, artificial nails, broken nails, nail tips, and nail glue are outside the scope of this article. This article also doesn't directly discuss the silk press or the difference between the silk press and the silk wrap.
How To Do a Silk Wrap on Natural Hair
HOW TO SILK PRESS AT HOME!!!
Before beginning the styling process, you need to make sure you have the right supplies. Gathering your supplies first will make the process of creating the silk wrap much easier, especially if you're new to this style.
Read below to find out all of the items you'll need to create a silk hair wrap.
For Prep:
Clarifying shampoo and moisturizing shampoo
Co-wash (optional)
Moisturizing conditioner
Deep conditioning treatment (optional)
Wide-tooth comb
Rattail comb
Detangling brush or comb of choice
Edge control
Moisturizing styling products of your choice: leave-in conditioner, oil, etc.
For Styling:
Blow dryer with a concentrator attachment
Flat iron
Heat protectant
Plastic wrap or plastic shower caps
Scissors (optional)
Bobby pins (optional)
For Maintenance
Silk scarf or bonnet; some women use silk pillowcases too
Prepare Your Natural Hair for a Silk Wrap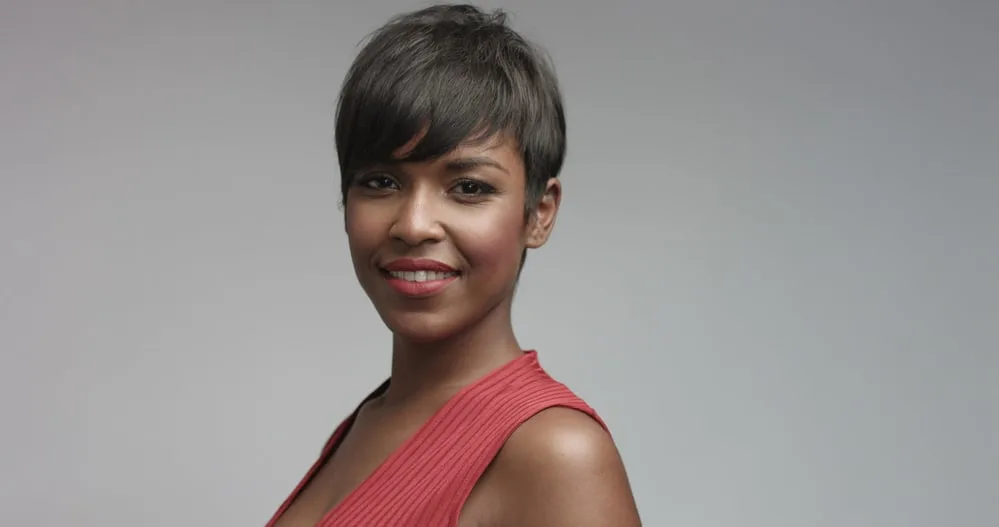 It is crucial to ensure that you have healthy, clean, and moisturized hair before you do a silk wrap. This hairstyle requires heated tools, and starting with damaged or dry hair can lead to irreparable damage to your curl pattern.
Cleanse Your Hair
The first step in preparing your hair for this style is to cleanse it well. You have two choices when it comes to cleansing your natural hair: shampooing or co-washing.
Let's get into the steps to clean natural hair properly.
Shampoo
We recommend that you start with completely clean natural hair, which means a full wash routine is necessary. These are the steps to shampoo your hair and remove any product buildup:
Run warm water over your hair. We don't recommend using hot water, as it can make your hair dry.
Apply a clarifying shampoo to your roots. We like OUAI Detox Shampoo, but you can use your favorite clarifying product for this step.
Scrub and massage your scalp to remove any product buildup. Avoid your ends during this step – you don't want the clarifying shampoo to strip your ends of their moisture.
Rinse thoroughly to remove all of the clarifying shampoo.
Follow up with a moisturizing shampoo, again scrubbing the scalp to remove any remaining product buildup. This type of shampoo is less harsh and will restore some of the moisture lost during the shampooing session. We're using Keratin Infused Moisture Shampoo in this step, but, again, you can use your favorite moisturizing shampoo.
Rinse thoroughly with warm water to remove all traces of shampoo.
Co-Wash
If you'd like to avoid extra dryness or the drying effects of some shampoos, you may opt for a co-wash rather than shampoo.
Co-washing your hair simply means washing your hair using a conditioning product instead of shampoo. Many naturals opt for this as it is much gentler on your hair.
It is also a great option if you're in between wash days but feel like your hair needs to be cleansed.
To co-wash your hair, simply wash your hair in the same way you would with shampoo, except use one of the many co-washing products out there.
You may need to do some extra scrubbing to remove product buildup because the co-wash doesn't lift dirt and impurities out of your hair, as well as shampoo.
Condition Your Hair
Whether you've washed with shampoo or co-washed, it is always important to follow up with a conditioner. This step is arguably the most critical hair prep step: you must ensure that your hair is fully moisturized before applying heat.
Besides, hydrated hair is what helps to achieve that silky smooth final result after silk wrapping. Let's get into the steps to condition your hair.
Wet your hair with warm water.
Apply conditioner, focusing on the ends because they are the driest part of your hair.
Let the conditioner stay on your hair for several minutes and soak in the moisture.
Use a wide-tooth comb or your fingers to remove tangles while the conditioner is in your hair. If you're using a conditioner with good slip, it will make the detangling process much more manageable.
Rinse your hair with cold water, which will close up the hair's cuticles and lock in the moisture that was just absorbed.
Deep Condition Your Hair
If you haven't deep conditioned in a while, it's a good idea to do so before completing a silk wrap. Every natural should use a deep conditioning treatment every few weeks.
It achieves exactly what the name says: deep conditioning of your hair, which results in maximum, longer-lasting hydration. These are some great deep conditioning products:
To deep condition, you will simply apply the product to clean, wet hair, working it through from root to end. Ensure all of your hair is evenly coated, and then wrap your hair up in a plastic bag or shower cap.
You can braid or twist your hair before putting on the shower cap to prevent tangles. Allow the deep conditioner to sit in your hair for 15-20 minutes, and then take your hair down and rinse.
Moisturize Your Hair
While you won't be using moisturizing styling products to style your hair, it's still a good idea to apply some light products to maximize moisture.
Using a little bit of leave-in conditioner or oil on clean and wet hair will maximize hydration and moisture retention.
Do the Silk Wrap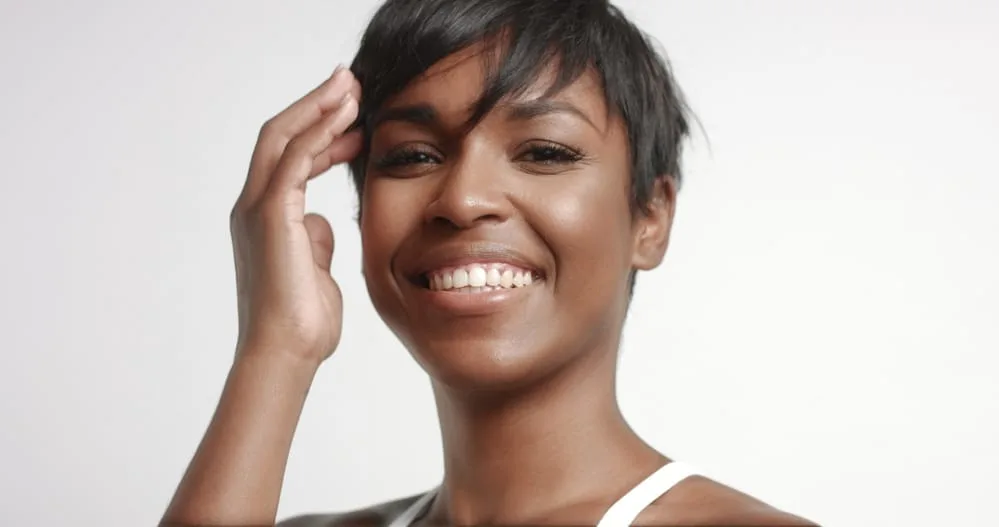 Once you've prepared your natural hair, you're ready to get into styling. Follow these steps for beautiful, silky-smooth hair.
We recommend that you apply a heat protectant product to your hair before you begin this style. It will help to prevent heat damage.
Using a blow dryer with a nozzle concentrator, blow dry your hair straight. Take your time during this first step and get your hair as straight as possible with the blow dryer before you follow up with a straightener.
To maintain healthy hair, it's a good idea to get remove of any split or damaged ends before you straighten your hair. Plus, this will make the finished product of this style look much cleaner and healthier. If you're feeling confident enough, give yourself a trim if needed with a pair of hair-cutting shears. Do not use regular scissors to trim your hair, as they are not sharp enough and may cause even more damage to your hair.
Straighten small sections of your hair with a straightener, slightly rotating your wrist at the ends to give the hair a slight curl. Try not to do more than one pass with the flat iron.
Wrap all of your hair in one large circle around the crown of your head, securing it in place with a few layers of plastic wrap. Alternatively, you can use a few plastic shower caps as long as they are secured tightly around your head.
Allow the hair to stay in the plastic wrap or shower caps for 15-20 minutes. While you wait, blast it with your blow dryer on its low heat setting.
Remove the plastic wrap or shower caps to reveal silky smooth hair! Comb it out to achieve your desired look.
Maintaining a Silk Wrap
A silk wrap hairstyle can last as long as two weeks if maintained correctly. You should sleep with a silk scarf or satin bonnet, as you should with any natural hairstyle, to prevent frizz and keep your hair looking silky smooth.
You should also avoid getting your hair wet, which will immediately cause it to curl back up. This includes applying any products that might cause your hair to curl or frizz.
Check the ingredient lists for all of your products – if water is listed as one of the first few ingredients, it may cause your hair to revert.
Any time you work out, you should wrap your hair tightly in a silk scarf, and don't take your hair down from the scarf until it's completely dry after working out.
This will prevent your hair from curling back up or getting frizzy due to sweat.
Pros and Cons of a Silk Wrap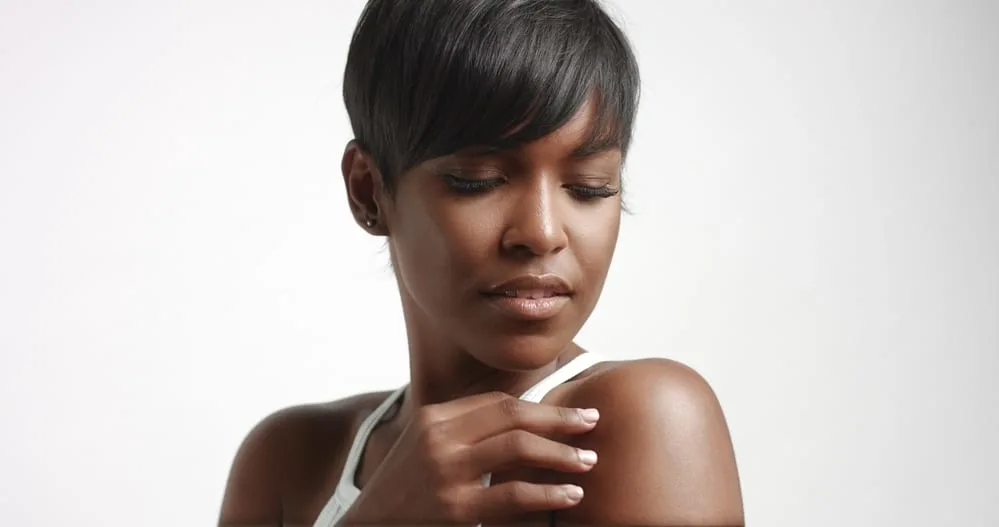 Still unsure if you're willing to branch out from your curly styles to try a silk wrap? This section is for you. Here, we've compiled a list of pros and cons to help you decide whether this style is right for you and your healthy natural hair journey.
Pros:
This gorgeous style is easy to achieve and an excellent option for beginners.
This style is a good option if you want to try out a straight hair look but would rather not damage your hair with a chemical relaxer. This style is also more temporary than hair relaxers, so you can quickly return to curly hair simply by washing.
This style can easily last several weeks, which means you can maximize the amount of time between wash days with little effort!
Cons:
This style may not be a good option for someone with already damaged hair or someone trying to avoid heat damage.
When using heat, there is always the risk that it will affect your curl pattern. The higher the heat used, the more likely this will be. If you are looking to preserve your natural curl pattern, this style may not be suitable for you.
If you are new to your curly hair journey, you should try to use as little heat as possible in styling to allow your curls to grow and become healthier. If that describes you, a silk wrap may not be right for you at this time.
You'll need to avoid all moisture after your hair has been straightened. Moisture will cause your hair to revert to its natural state, ruining your style fast.
Many women with naturally curly hair enjoy trying out the style for something different and find that the pros outweigh the cons. The only way to know for sure if the style will work for you is to try it out!
Dos and Don'ts of a Silk Wrap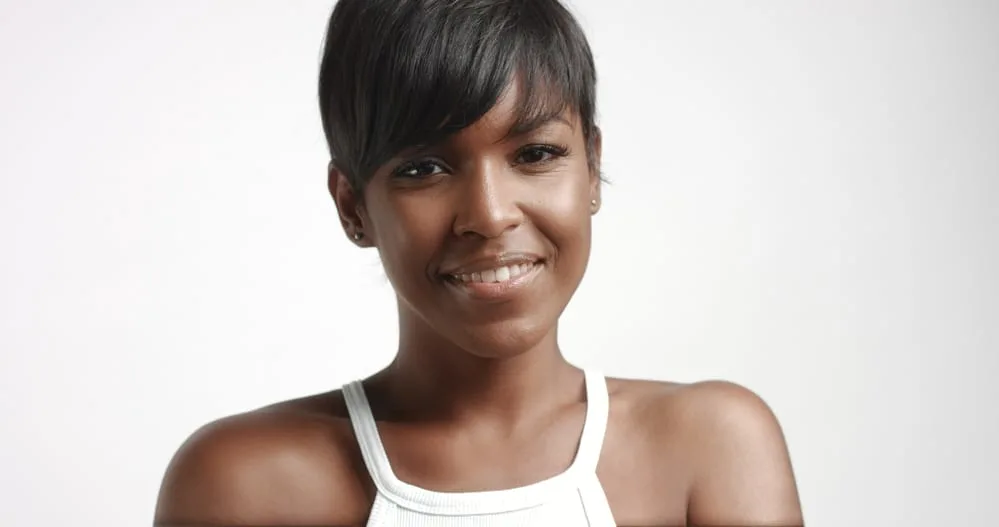 To ensure that you achieve the best silk wrap possible, be sure to review the below list of dos and don'ts before you begin styling.
Do:
Take the time to prepare your natural hair correctly before styling by washing and conditioning.
Be gentle when styling. Styling with a blow dryer and hair straightener usually involves a lot of tugging and pulling on your hair, so be careful and gentle to avoid unnecessary hair fallout.
Apply a little bit of shine spray to maximize the sleekness of this style.
Don't:
Don't secure your natural hair with pins when wrapping it up. The pins will cause bumps and creases in the finished style. Try to secure your hair in place using only the plastic wrap or shower caps.
Don't rush when styling or use higher heat just to get this style done faster. Take your time and be careful to prevent damage.
Don't do this style if you've got split or damaged ends. Applying heat to split ends will just cause them to travel up your hair, leading to even more damage. Plus, this style will look much nicer with clean ends. Go to a hairstylist for a trim or trim your hair yourself before you begin. Some stylists can even do the silk wrap for you if you wish.
Our Final Thoughts
Now you know a simple way to transform your natural hair from curly to silky straight! This is a great opportunity to discover the versatility of naturally curly hair.
If you remember nothing else, you should be patient and careful when completing this style since you will be applying a considerable amount of heat to your strands. But most of all, have fun with it! Testing out different hairstyles should be fun, after all.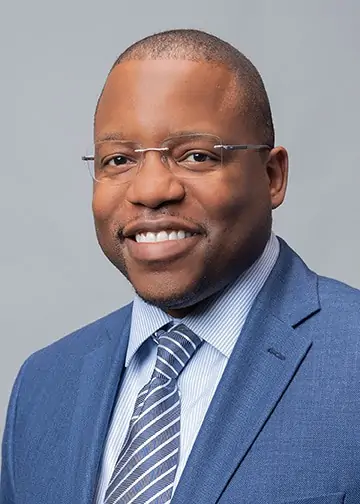 Kenneth Byrd holds a BS in Accounting and Management Information Systems and an MBA from the University of Alabama at Birmingham. With over 15 years of experience, Kenneth has been dedicated to hair care since 2008, when he co-founded Curl Centric® and Natural Hair Box alongside his wife. As a team, they promote healthy hair care practices through their comprehensive platform, Curl Centric. Curl Centric is a website operated by a husband and wife team that encourages healthy hair care. At Curl Centric, we aim to help our readers take control of their hair care journey and make good decisions about products, hairstyles, and maintenance techniques. We also have strict editorial integrity; here's an explanation of our editorial guidelines and how we make money.