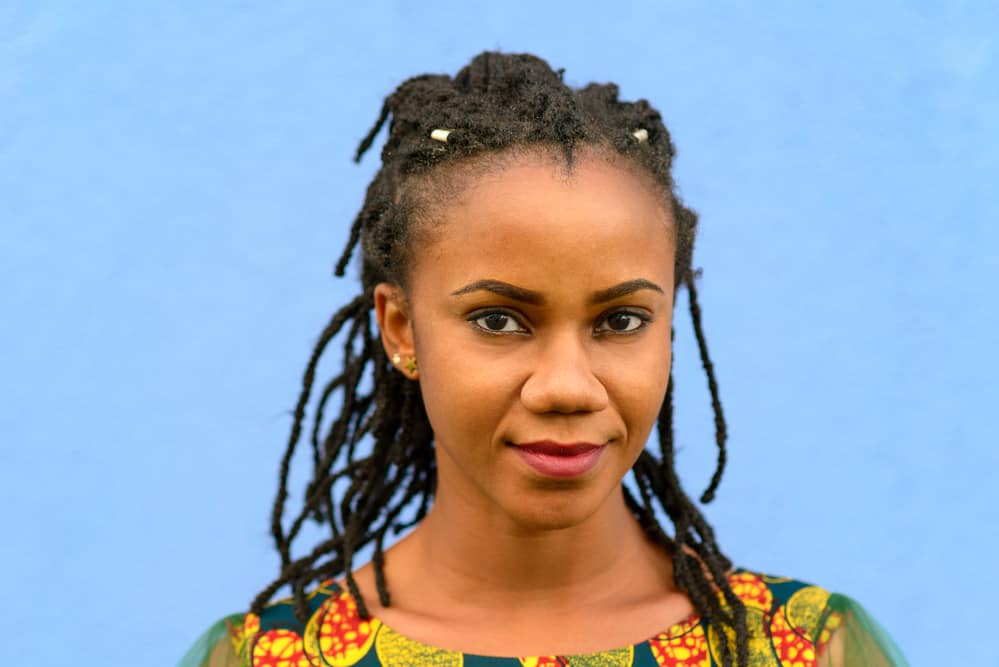 For quite some time, rose water has been touted as the holy grail moisturizer for dreadlocks. Loc'd Kings and Queens all over agree that it's the best thing since plain water.
However, is there any truth to the hype? In this article, we will tell you about the many benefits of rose water and explain what it can do for your locs. You don't want to miss this!
Is Rose Water Good for Dreadlocks?
Rose water is an herbal infusion that can work wonders for your locs. Many ladies with dreadlocks use a rosewater solution to:
treat dandruff
add moisture to their locs
treat skin conditions, like dry scalp
promote hair growth
There are also many other benefits that we'll cover within this article. If you've never tried using rose water, rose water (also called rosewater) is made by steeping rose petals in water or mixing rose oil with water. Not only is rose water used in hair care, but it's also used as a perfume and a skin mist.
You can find rose water at your local beauty supply store, many large department stores, at online retailers (like this Locsanity Refreshing Spray), or you can make it at home in your kitchen.
The mixture can be used on all hair types but is commonly used by ladies with type 4 strands and dreadlocks in the African American community.
Benefits of Rose Water for Locs
Rose water is an herbal infusion that can work wonders for your locs, and we can't wait to tell you how. In the section below, we'll outline all of the benefits you need to know about:
Dandruff treatment: Rose water has anti-inflammatory properties that can help to reduce dandruff. This makes it a must for anyone struggling with dandruff flakes or itchiness.
Lasting moisture: Since rose water contains good old H2O, it's hydrating to the hair. All it takes is a few mists a day.
Oil control: If your roots tend to get gunked up with oil, rose water could be your new favorite hair product. Rose petals help reduce the production of excess oil on the scalp without leaving your scalp dry or flaky.
Dry scalp relief: Dry scalp is an issue that many deal with after getting locs, and rose water is a great way to keep your scalp moist.
Promote Hair growth: Rose water contains vitamin A, which promotes hair growth and prevents hair loss. It also contains niacin, which helps increase blood circulation in the scalp. Not only that, but rose water also has vitamin C, which aids in collagen production. All of these benefits combine to support healthy hair growth.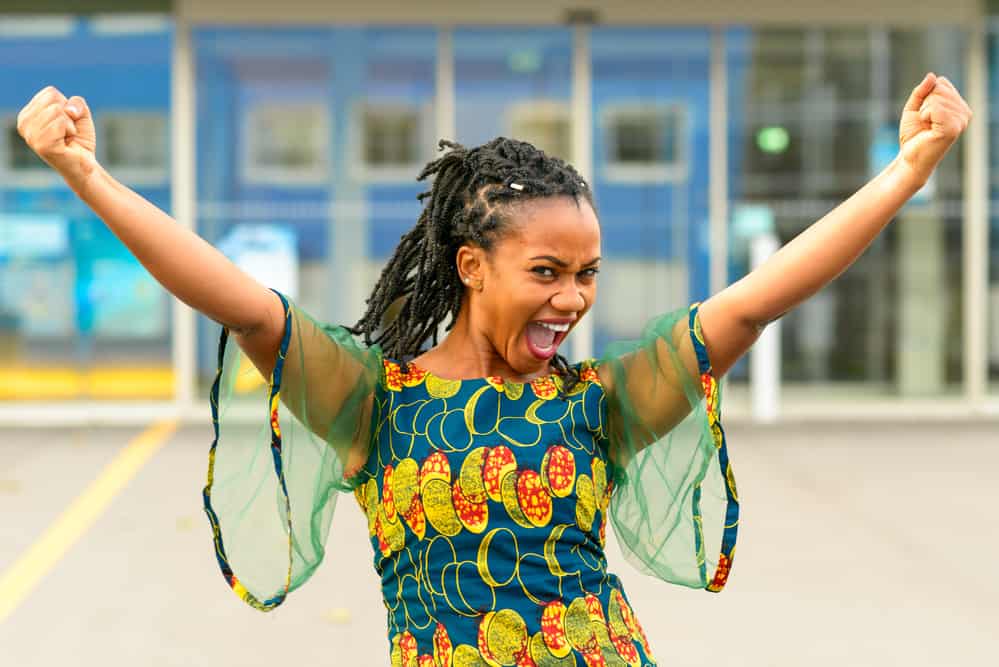 Judging by these benefits, rose water is excellent for your locs.
Aside from the benefits already mentioned, rose water does not have any adverse effects on the health of your hair. You don't have to worry about buildup issues or toxicity concerns, and you can use it as often as you'd like.
Note: You can add penetrating oils, essential oils, glycerin, and even aloe vera to your rose water to maximize its benefits. Some of our favorite natural oils are peppermint oil, jojoba oil, tea tree oil, and coconut oil.
Allergy warning: Be sure that you stay away from rose water if you develop an allergic reaction. Signs of an allergic reaction to rose water include redness and stinging where the rose water was applied. These reactions are rare.
Does Rose Water Unravel Locs?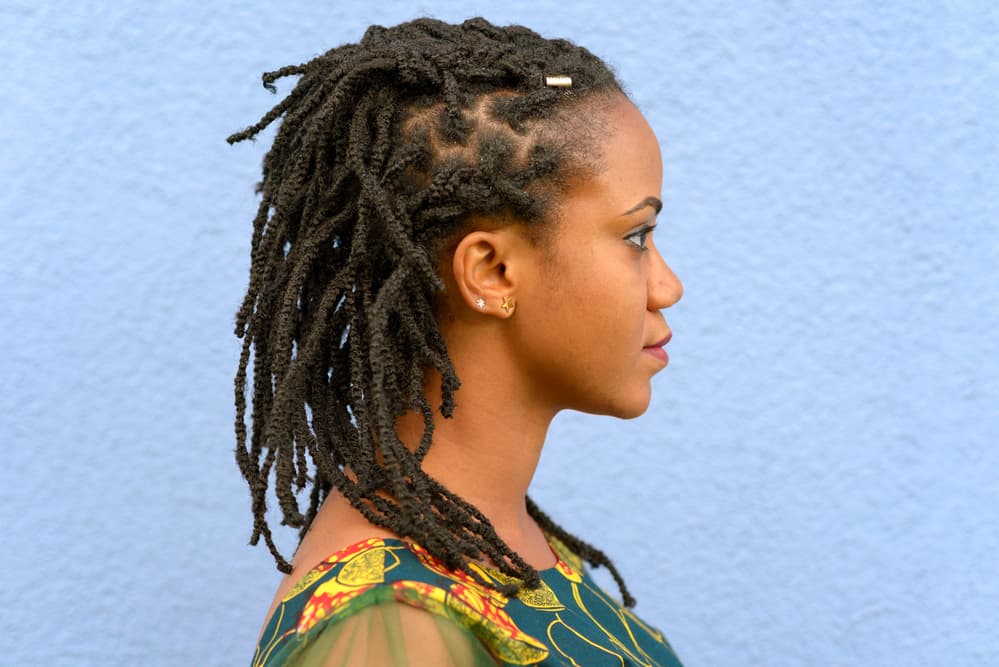 Rose water can unravel your locs, and so can any other liquid. But that's only an issue if you have comb coil starter locs.
They are incredibly fragile and can unravel if they come in contact with moisture of any kind. If your locs are mature or otherwise secure, you can apply rose water to them as much as you want without fear of unraveling.
How To Make Rose Water at Home
How to Make Rose Water at Home | DIY Rose Water | Simple and Easy
It's not hard to find pre-made rose water. But unfortunately, it's often full of preservatives and additives that you don't need. If you want genuine rose water, your best bet is to make it at home. Here are the steps you need to follow:
Gather your ingredients – To make rose water, you need roses, a small pot, warm water, and a bottle to put the rose water in afterward.
Pluck your rose(s) – Your roses should not be dead, dry, and crunchy. They should still have their characteristic color and aroma. Pluck the petals off the rose one at a time and put them on a plate or on your counter.
Pour water into a pot – Take a small pot and fill it with about 8 ounces of warm water.
Add the petals – Add roughly 50 petals to the water and then place a glass bowl on top of the petals to hold them down in the water. If you skip this step, the rose petals will sit on top of the water.
Boil the petals and water – Place the pot on the stove and set it to high heat. Boil for about 20 minutes and then remove the petals from the heat. Allow the water to cool down for a while.
Strain the petals – Strain the water to remove all of the petals. Your rose water is ready to use. We usually like to store our rose water a spray bottle to be used as a refresher spray.
How To Use Rose Water on Dreads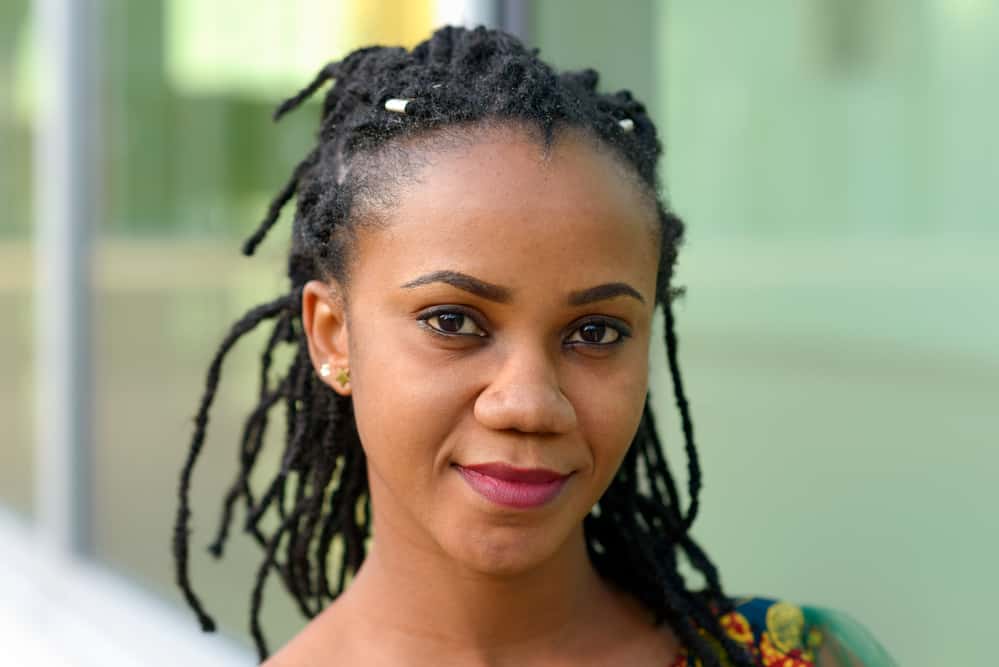 The only way to know if rose water will be a gamechanger for your locs is to give it a try. There are several ways to use rose water on dreads, and they include:
Rose water refresher spray – A rose water refresher spray comes in handy for a quick, light moisturizing session. Spray your locs with straight rose water or make a spray with other moisturizing ingredients (recipes later on in the article). You can spray your locs whenever they seem to feel dry. After using your rose water refresher spray, you'll notice that your locs are more flexible, better hydrated, and a bit shinier.
Rose water scalp treatment – If your scalp is in need of some invigoration, cleansing, or hydration, a scalp treatment can help tremendously. To do a rose water scalp treatment, all you'll need are some cotton balls and rose water. Drench your cotton balls in rose water by dipping them into the rose water or spraying the rose water directly on the cotton balls. Then, drag the cotton balls along your parts.
Rose water shampoo or conditioner – You can add rose water to your routine hair products, like your shampoo or conditioner.
Rose water rinse – If you're looking for deeper moisture, you can pour rose water over your clean damp locs. Doing so will ensure that the rose water penetrates deeply – much more so than a mist.
Popular Rose Water Mixes for Locs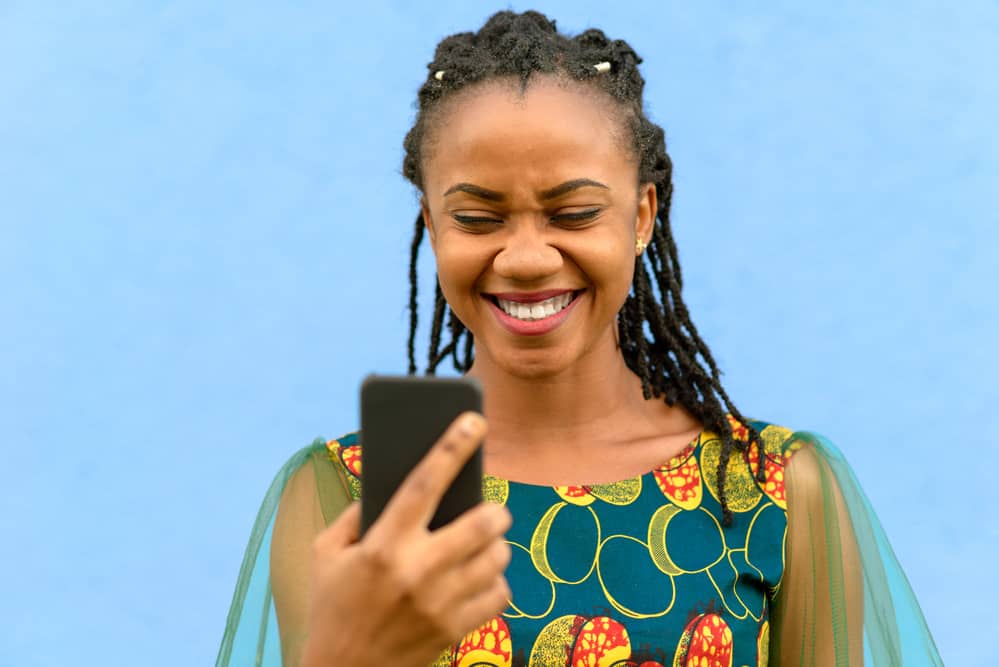 Rose water mixes, or tonics, are super popular in the loc community. That's because they allow you to personalize your rose water to meet your unique hair concerns. If you want to get the most out of your rose water, here are some rose water mixes you need to try:
Rose Water and Alow Vera Mix
The Loc Tonic Recipe That Saved My Locs! | HIGHLY REQUESTED WestIndieRay
For this loc tonic, you'll need a plastic bottle, rose water, distilled water, aloe vera juice, and essential oils of your choice.
To make the rose water mix, fill your plastic bottle halfway with distilled water, add about 2 ounces of aloe vera juice, and then fill the bottle up the rest of the way with rose water.
Add a few drops of each of the essential oils to the mixture as desired. Spray the mixture onto your locs as a daily moisture mix.
Rose Water and Vitamin E Oil
VITAMIN E OIL AND ROSEWATER FOR MOISTURISED LOCS
You can make this loc mix with just rose water and vitamin E oil. To make it, add 3 parts rose water and 1 part vitamin E oil to a bottle, shake it up, and spray it all over your locs. You can spritz your natural hair daily or as needed to keep it moisturized.
Some will need more than just rose water to keep their moisture levels up, while others find it to be hydrating enough on its own. Try it for yourself, and you can be the judge. We wish you the best of luck with your locs!