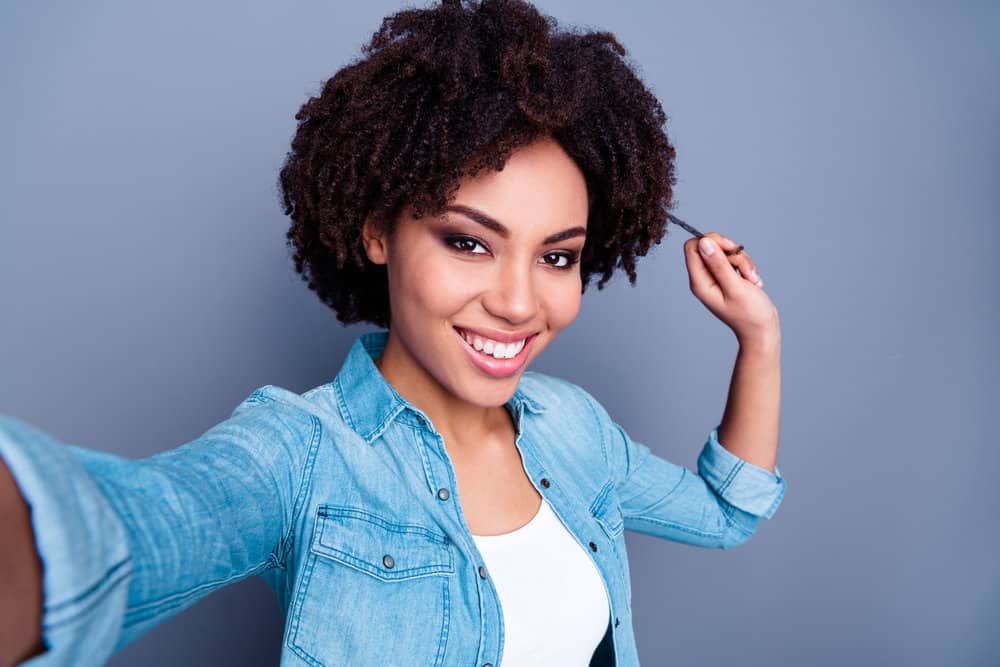 It can be a real drag trying to manage "brillo pad" hair – also known as hair that's coarse, unruly, and difficult to style, but don't despair!
There are a few things you can do to get rid of brillo pad hair for good. And that's what we'll focus on in this article. By the end, you'll have actionable tips to help you achieve the healthy, lustrous hair you've always wanted.
Brillo Pad Hair: What's Causing It?
You can do a few things to get rid of brillo pad hair for good. But before we get into that, let's take a quick look at what may be causing this problem in the first place. Knowing the culprit(s) behind your rough, unruly hair can yield insight into its appearance and behavior.
Here are four of the most common causes of brillo pad hair:
Excessive use of heat styling tools – This is one of the most common causes of brillo pad hair. Overusing blow dryers, curling irons, and flat irons can damage the hair shaft, leading to frizz, split ends, and other problems.
Using the wrong shampoo – If you regularly use shampoo full of sulfates, alcohols, and/or salts, every time you wash your hair, you'll strip away natural oils meant to protect and nourish your strands. This can leave your hair bone dry and brittle, much like a brillo pad.
Use of harsh chemicals – Are you using harsh chemicals on your hair? This includes things like bleaching, coloring, and straightening treatments. These treatments can damage the hair shaft, making it more susceptible to breakage and frizz.
Not enough hydration – Just like your skin, your hair needs to be properly hydrated in order to look and feel its best. If you're not drinking enough water, using enough water-based products, or layering moisture on your wash days, your strands will suffer. This can lead to dryness, frizz, and split ends – all of which can contribute to the brillo pad effect.
Now that we've gone over some of the most common causes of brillo pad hair, let's move on to how you can get rid of it for good!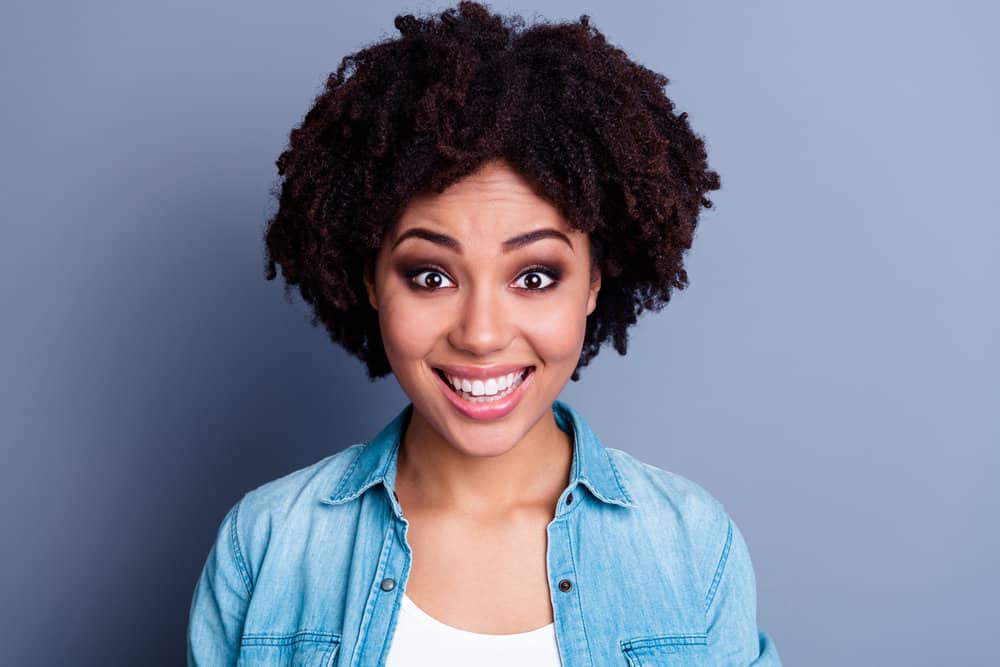 How to Get Rid of Brillo Pad Hair
If you want to get rid of brillo pad hair, start by overhauling your hair care routine to give your strands all they need. Here are some tips to help you do just that:
Make sure you're using gentle, sulfate-free shampoo and conditioner, and try to avoid using heat styling tools as much as possible.
Invest in a good quality heat protectant spray to help shield your hair from the damaging effects of heat styling.
Up your water intake and consume healthier foods rich in hair-loving vitamins and minerals. Some vitamins and minerals you'll want to be sure to include are biotin, vitamin C, and iron.
Deep condition your hair regularly to help replenish moisture lost throughout the week. Some of the best moisturizing conditioners out there contain ingredients like shea butter, coconut oil, and avocado.
Avoid relaxers, perms, and other forms of chemical processing. If your heart is telling you to use chemicals on your hair, use a quality protein treatment before and after to strengthen your strands.
Be mindful of the products you use. Switch to natural hair products whenever possible and avoid using hair products with harsh detergents, salts, alcohols, or other moisture-sucking ingredients.
Trim your hair regularly to keep scraggly ends at bay.
With these tips, you can get rid of brillo pad hair for good! Your strands will be softer, shinier, and easier to manage in no time.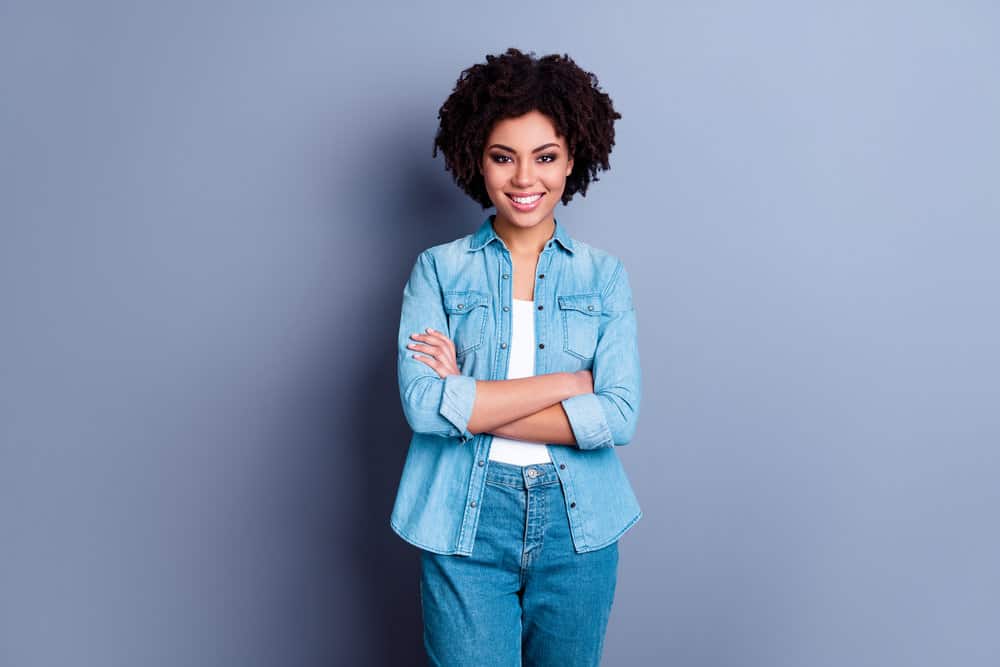 How to Disguise Brillo Pad Hair in the Meantime
Is your hair getting you down and ruining your aesthetic? You don't have to continue dealing with it. There are a few things you can do to disguise it in the meantime, and we'll share some of our favorites with you.
Use a Head Covering
To start, invest in a good-quality silk scarf, head wrap, or beanie. You can use it to cover up your hair entirely – out of sight, out of mind! You can also use silk coverings to smooth your hair.
Just style your hair as usual, and then wrap a silk scarf around the perimeter of your head for at least 10 minutes. When you take it off, you'll notice that your flyaways will be tamed, and your hair will be much more manageable.
Do a High Puff
Another great way to disguise brillo pad hair is with a high puff. This style is perfect for camouflaging wiry, unruly strands, frizz, and flyaways because it's wild to begin with. Just gather your hair into a high ponytail, secure it with a hair tie, and go!
If you want, you can cover up the hair tie with a piece of ribbon or scarf. And voila – you've got a cute, effortless hairstyle that will hide your brillo pad hair!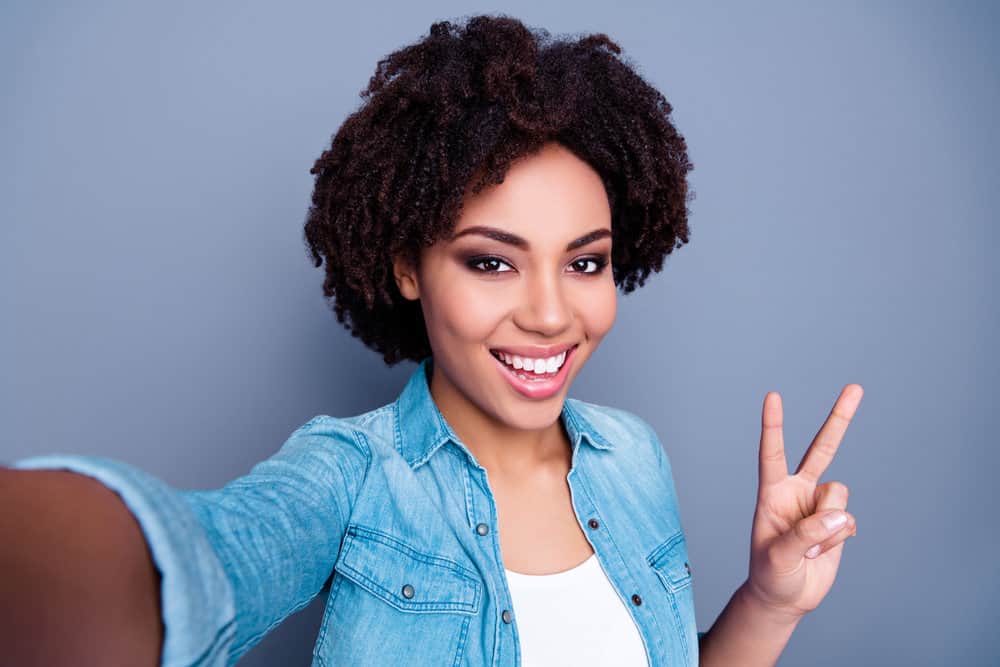 Use Plenty of Holding Products
You can also disguise brillo pad hair by being a little more generous when applying your favorite hair products. We recommend using a pomade or gel to help control flyaways and give your hair some definition.
Just be sure not to use too much, or your hair will look like a greasy mess.
Go Protective
If all else fails, you can always try a protective hairstyle like braids, cornrows, Bantu knots, or soft locs. All of these styles will tuck away your natural hair and keep it out of sight. You'll also have a whole new look that you can rock for weeks or even months at a time.
With these tips, you can disguise brillo pad hair until you're able to get it under control.
How Long Does It Take to Get Rid of Brillo Pad Hair?
If you're using the right products and following a good hair care routine, you should see a noticeable difference in your brillo pad hair within a few weeks. However, it may take longer for some people to see results.
It all depends on the severity of your brillo pad hair and how well you stick to your new routine. Be patient and consistent, and we promise you'll get there!
NOTE: Brillo pad hair can also be a sign of underlying health issues such as vitamin deficiencies or hormonal imbalances. If you suspect that your brillo pad hair is due to an underlying health condition, we recommend talking to a doctor or naturopathic practitioner.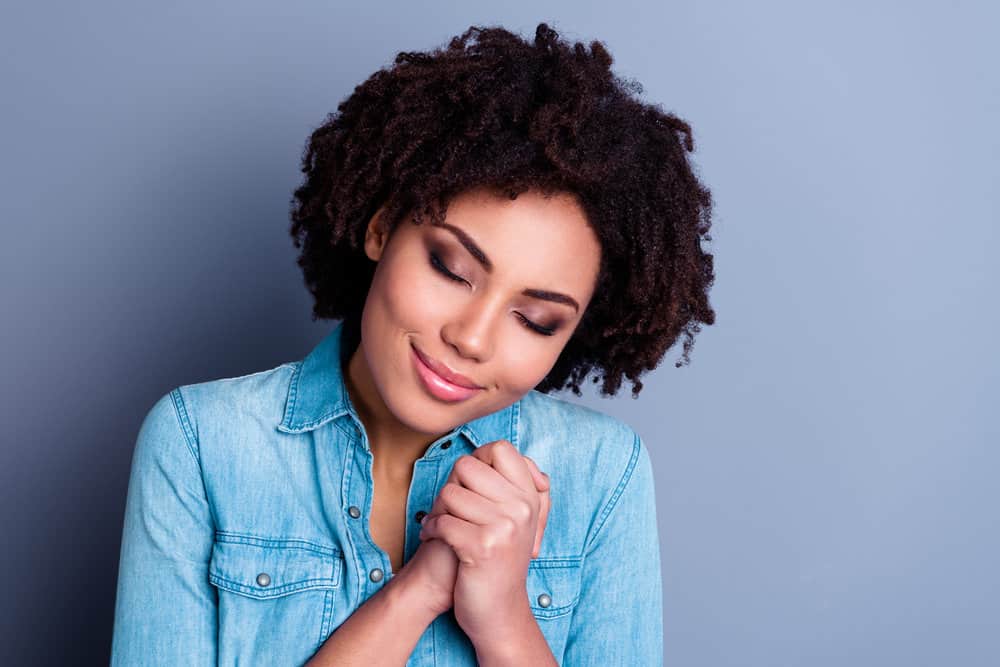 Embrace Your Hair for What It Is
Though you're sure to see an improvement in your hair after following the guidelines in this article, you won't really see a change in your natural hair texture.
So, if your issue is really with the texture of your natural hair, none of this will help. In that case, you'll need to learn to embrace your texture for what it is and work with it instead of against it.
There are plenty of tutorials out there that can teach you how to style your highly textured hair. We recommend taking a look at some of them. With a little TLC, you may be surprised at how good you look with your natural hair!
So, there you have it – helpful information about what's causing your brillo pad hair, how to fix it, and much more. We hope that you found this article helpful, and we wish you the best with your hair care journey.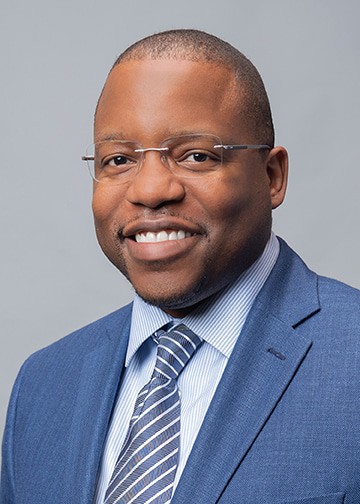 Kenneth Byrd holds a BS in Accounting and Management Information Systems and an MBA from the University of Alabama at Birmingham. He is a serial hair blogger that has been writing about hair care since 2008, when he co-founded Curl Centric and Natural Hair Box. Curl Centric is a website operated by a husband and wife team that encourages healthy hair care.