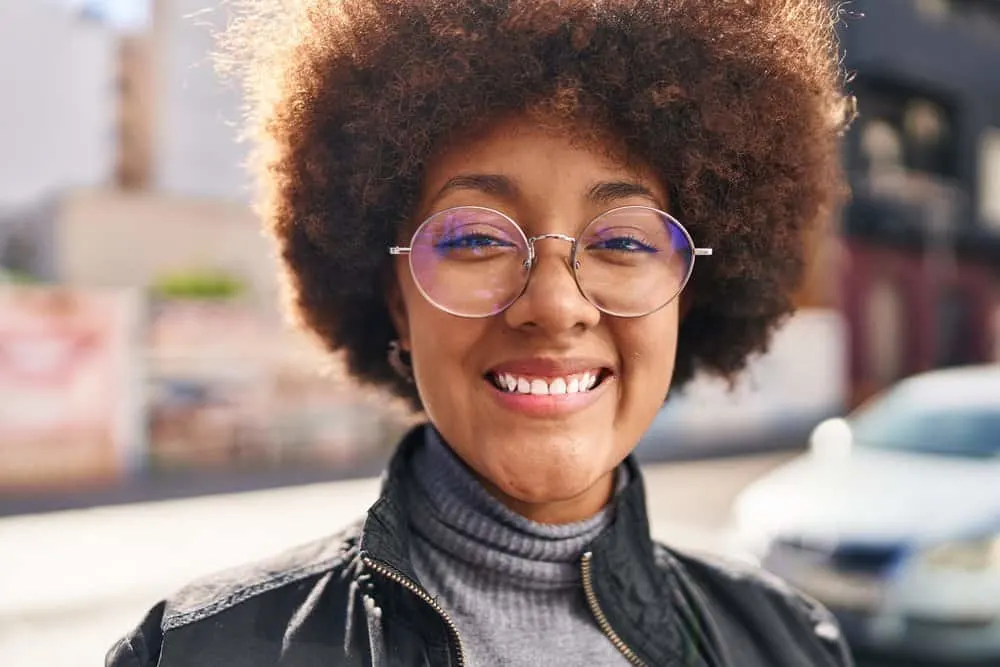 No one ever wished for low-density curly hair, but it's a hair type that many all over the world have to deal with. If you have low-density curly hair, you know it can be a monumental challenge to style and care for.
Do you resonate? If so, you're in the right place! In this article, we'll help you hack your low-density curly hair so you can give it what it needs to flourish. Let's get right into it!
What Is Low-Density Curly Hair?
Before we jump into the specifics of low-density curls, we'll get into what they are. The term "low-density" is often mistakenly equated with the thinness of hair strands.
But we aren't talking about the individual strands; we're talking about the number of strands on a given head. Someone with 100,000 strands has higher hair density than someone with 75,000 strands.
Low-density hair isn't necessarily a problem unless you deem it to be.
Since you don't have very many strands on your head, it can be difficult to achieve certain hairstyles, especially those with a lot of volume. Low-density hair may also show signs of breakage or damage more quickly than normal or high-density hair.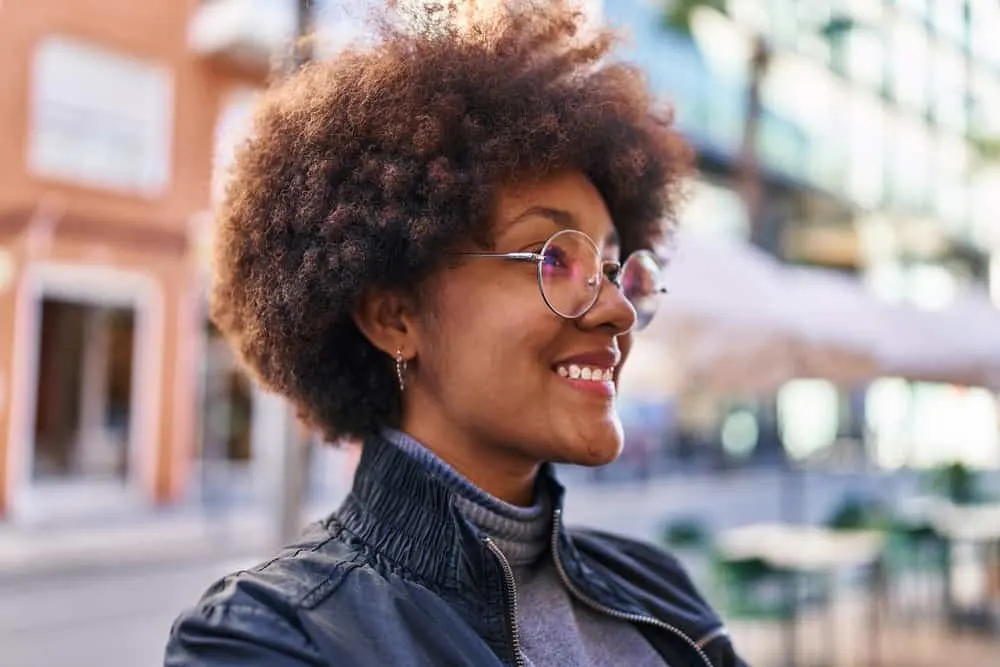 Do You Have Low-Density Hair?
By this point, you may have thought that you have low-density curls, but that may not be the case. Before you overhaul your curly hair routines, it's imperative to decide whether you do indeed have low-density hair.
Here are some signs to look out for:
You see a lot of your scalp when you move your hair to either side.
You find yourself using brown or black gels rather than clear ones to give the illusion that you have more hair.
You can see your scalp without moving your hair around at all.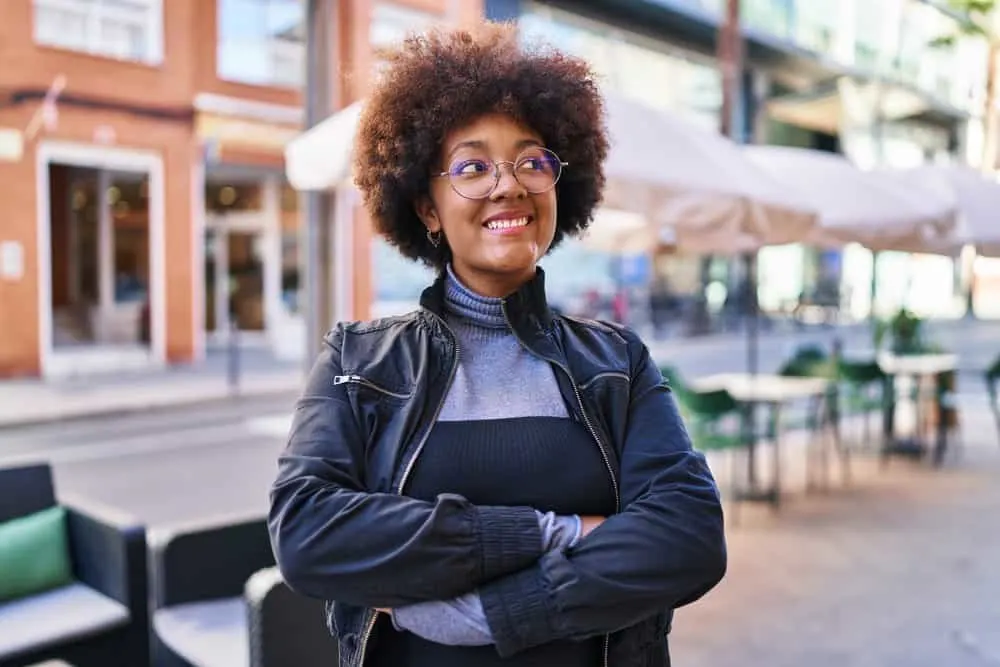 Tests for Hair Density
In addition to examining your hair and haircare habits, there are a couple of tests you can do to determine whether you have low-density curls:
The ponytail test – Gather your hair into a ponytail and measure the circumference of the ponytail at its base. If it's 2 inches or less, you have low-density curls. This test isn't the most accurate in the world, but it's quick and can give you a good idea of your hair's density.
Counting your strands – The ponytail test may be quick, but it's nowhere near as accurate as counting the strands on your head. To execute this method correctly, follow the below steps:

Part out a 1-inch by 1-inch section of hair and secure the rest to get it out of the way. Then, get comfortable and count all the strands in that section. This method is tedious and impractical for most, but go for it if you've got the time and want to be precise.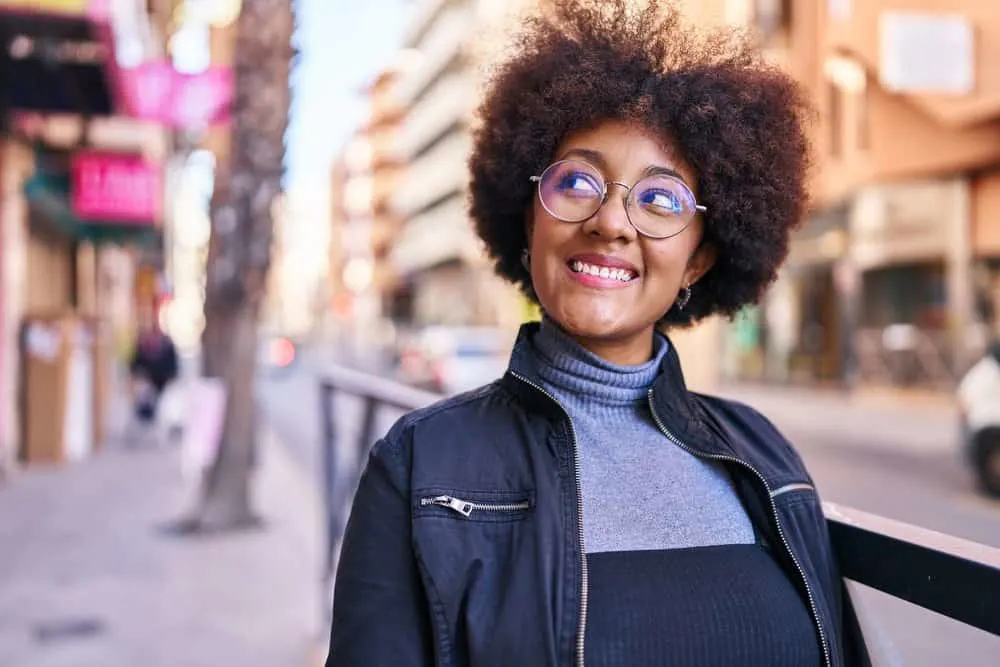 How Many Hair Strands Should You Have?
According to experts, there's no hard, fast estimate for how much hair an individual should have. Though, it's widely understood that it's normal for people to have anywhere between 80,000 to 120,000 strands.
From this, many infer that if their strand count is closer to the lower end of that range, they have low-density curls. On the other hand, if their strand count is closer to the high end, they have high-density hair.
How to Care for Low-Density Curls
Caring for low-density curls is a feat, but the main things you'll want to prioritize include volume and overall hair health.
How to Style Low-Density/Thin Curls, Dos & Don'ts, Scalp Covering
To keep low-density curls healthy, you'll want to take the following steps:
Minimize Heat
Every time you put heat on your hair, you increase your risk of breakage and damage. Since you don't have many hair strands as it is, it makes sense to baby them. That means curtailing heat styling as much as possible.
This includes flat irons, curling wands, curling irons, heated blow dryers, and more.
We understand that you may want to experiment with heat every now and again, so use a quality heat protectant to keep heat-related damage to a minimum.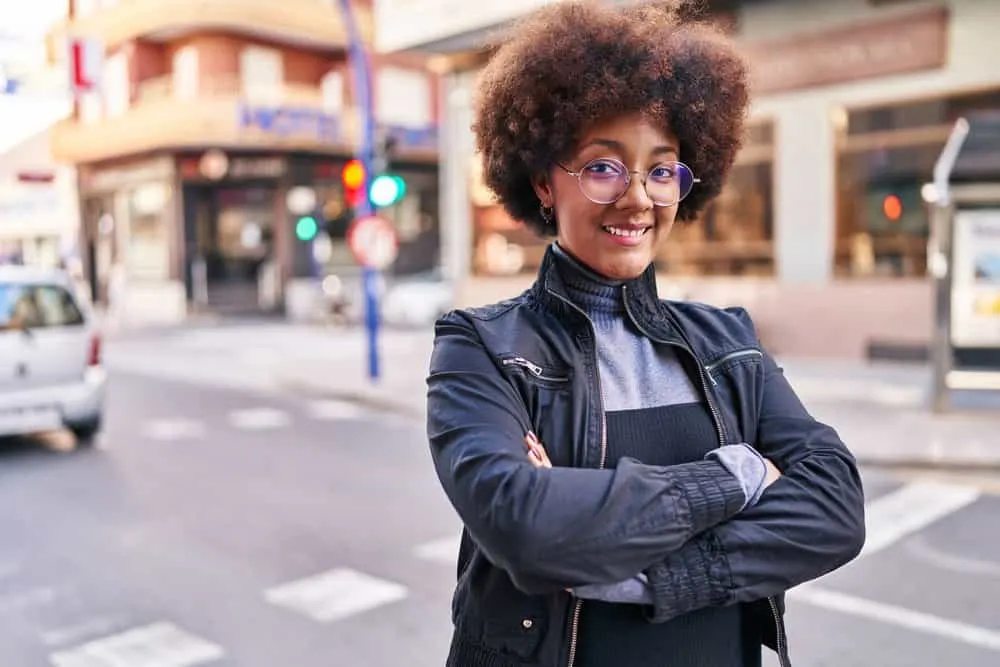 Clarify your Hair Periodically
Clarifying your low-density hair is a great way to ensure build-up doesn't take hold. Some products you may use in your haircare or styling regimen may leave behind a residue that accumulates over time.
When it happens, your hair may not be able to accept moisture like it once did. This sets off a chain reaction of dryness, split ends, and breakage.
To avoid all of this, break out your clarifying shampoo once or twice a month. It'll wash away any existing build-up to ensure your strands are always ready to receive moisture and nourishment from your hair products.
Don't Over-Moisturize Your Hair
You'd be surprised at how easy it is to over-moisturize low-density curls. We've all heard that curls are prone to damage and breakage from chronic hair dryness, so we do all we can to prevent it.
We pile on a ton of products and pray that dryness stays away.
But if you have low-density hair, it doesn't take much to overload your strands. Over-moisturized hair can become gummy, lifeless, and even break off due to a breakdown in the hair's structure.
So, hold back a bit with your haircare products and only apply enough to get the job done. As a guideline, start with a dime or quarter-sized amount of moisturizer, rub it between your hands, and then apply it all over your head.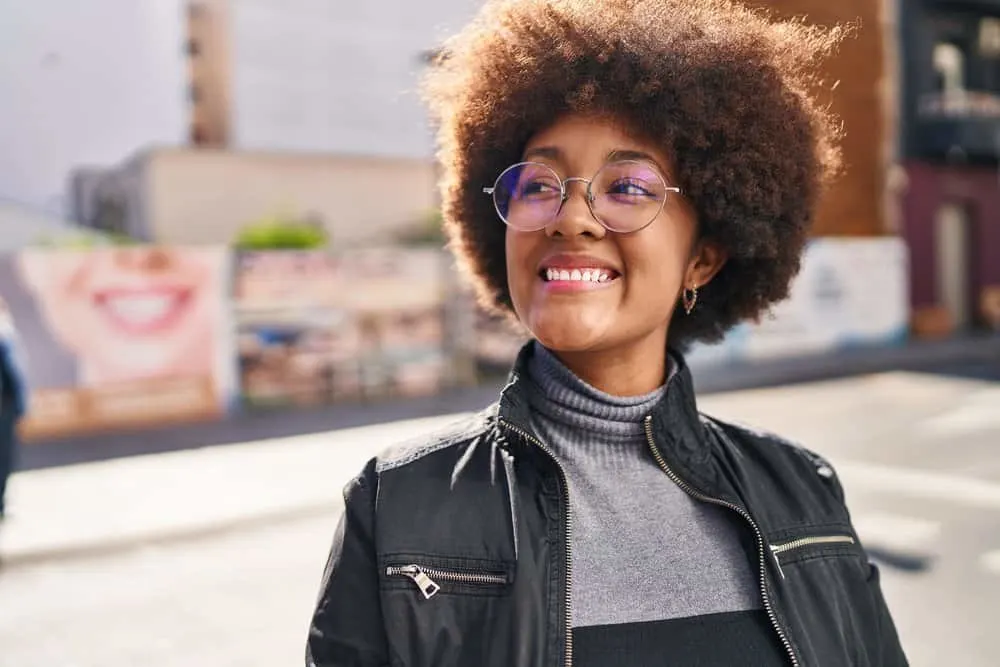 Here are a few styling tips to keep in mind so you can achieve the hottest styles without breaking a sweat:
Opt for Lightweight Products
Heavyweight products can easily overwhelm your low-density curls and make them hard to manipulate. They can also weigh down your roots and make your scalp show more than it normally would.
So, do yourself a favor and switch to lightweight products.
You'll see that they work as advertised and won't leave you with dull, dead strands. This mainly applies to your moisturizing and styling products, but it also doesn't hurt to opt for a lightweight conditioner.
Watch How Much Styling Product You Use
The fewer strands you have, the less product you should use to style your hair. We're told to be generous when applying products to curls, but if you have low-density curls, this rule could be more detrimental than anything.
We mentioned that you shouldn't over-moisturize your hair if you want it to be healthy, and it's true. But you should always watch how much serum, gel, edge control, and holding spray you use.
You may think using less styling product might equate to lackluster results, but that doesn't have to be the case.
Simply scale back on the amount you use initially and add a little more as necessary. Slathering a load of styler on your low-density strands is not a good idea.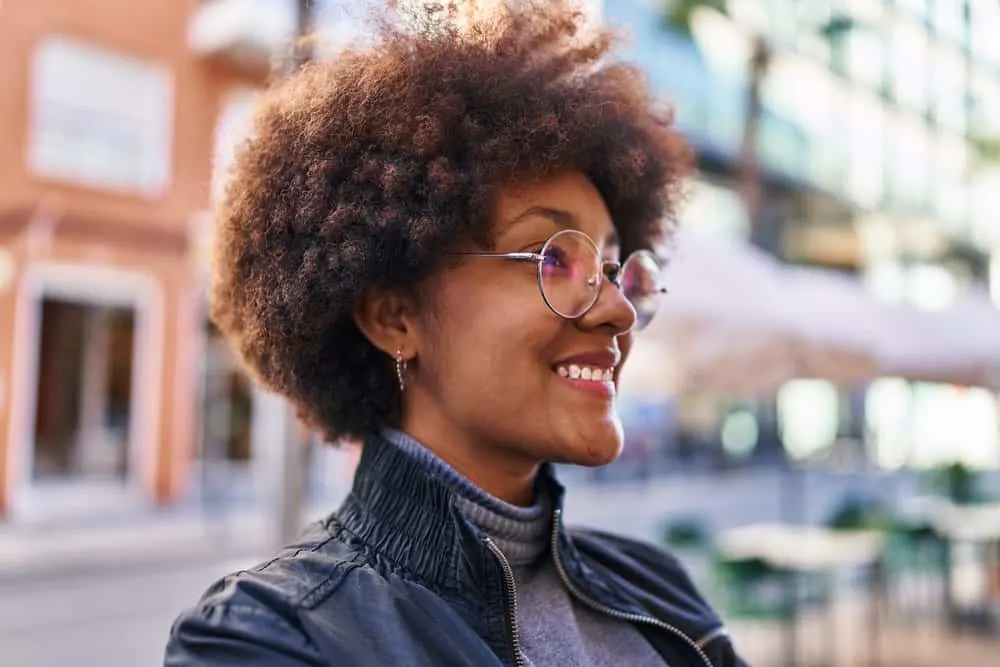 Limit the Number of Styling Products You Use
Many of us use a laundry list of styling products on our hair, and it works for those with normal to high-density hair. But when it comes to low-density curls, less is more.
Using a leave-in, gel, edge control, styling cream, and a finishing spray at once is overboard. Try limiting your styling products to no more than two or three. You'll very likely see better results with more body, more movement, and less product build-up.
Choose Low-Manipulation Styles
Low-manipulation styles are ideal for low-density hair. Since your hair may be sparse (either all over or in specific spots), you'll want to preserve as many strands as you can. Choosing the right styles can go a long way in that regard.
High manipulation styles require a lot of gripping, pulling, wrapping, or other manipulation to achieve; think silk presses, micro-braids, and lemonade braids.
On the other hand, styles like wash n' gos, crown braids, and buns all count as low manipulation styles. Opt for these to reduce split ends and breakage.
So, there you have it–everything you need to know about low-density curls. We hope you found all the information you needed, and we wish you the best with your curls!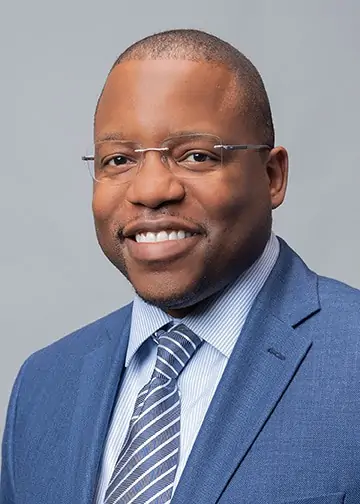 Kenneth Byrd holds a BS in Accounting and Management Information Systems and an MBA from the University of Alabama at Birmingham. With over 15 years of experience, Kenneth has been dedicated to hair care since 2008, when he co-founded Curl Centric® and Natural Hair Box alongside his wife. As a team, they promote healthy hair care practices through their comprehensive platform, Curl Centric. Curl Centric is a website operated by a husband and wife team that encourages healthy hair care. At Curl Centric, we aim to help our readers take control of their hair care journey and make good decisions about products, hairstyles, and maintenance techniques. We also have strict editorial integrity; here's an explanation of our editorial guidelines and how we make money.