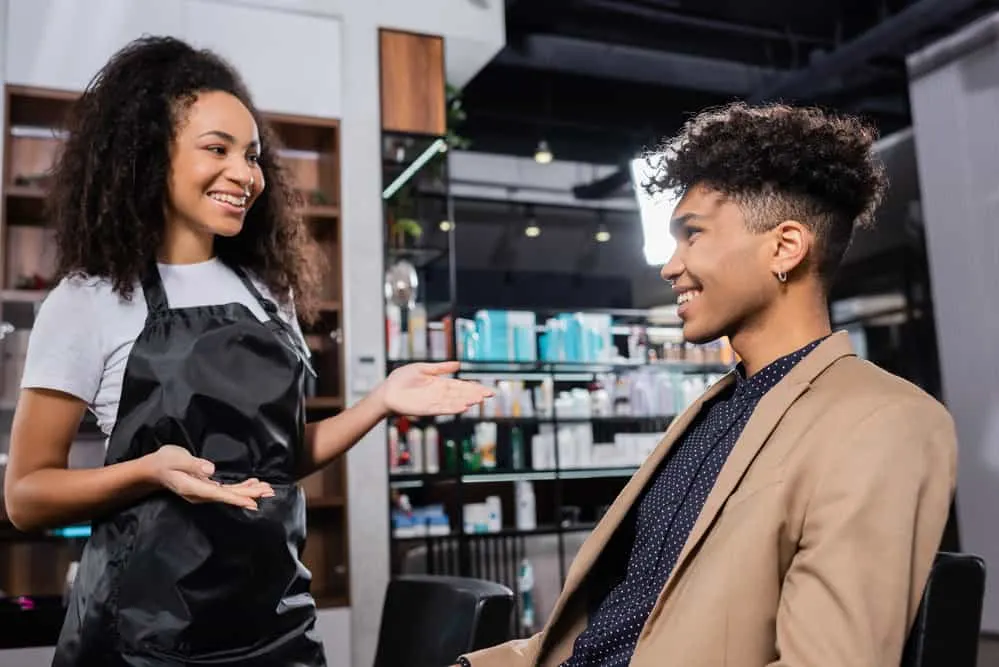 Going to a salon is pretty straightforward. You get there, get a fabulous cut, and then finish things off by paying your stylist. But how do you know how much you're supposed to tip hairdressers?
If you're confused about tipping your stylist, we've got great news!
In this article, we'll help you figure out how much to tip for a haircut. We'll also explain how you're expected to tip salon assistants and other employees in different situations, so you'll always feel prepared.
Here's How Much to Tip for a Haircut
Most tips are 10% to 25% of your total salon visit cost. So, for a $50 bill, your tip should be between $5 to $12. And for a $100 bill, your tip should be around $10 to $25.
A larger tip suggests that your service and haircut were outstanding, while a tip on the lower end is for a stylist that was just adequate. It's important to note that a stylist is the only one you're expected to tip after a haircut.
Some salons and stylists hire salon assistants to handle tasks like shampooing, color preparation, and general cleaning. So, if an assistant participated in any part of your salon appointment, you should reflect that in your tip.
Most people give around $3 to $5 to each assistant who helped. If you choose to do this, make sure you give your tip directly to the assistant.
Otherwise, your stylist may think that it's part of their tip. Depending on where you come from, you might not be familiar with tipping.
Tips are a gratuity that you pay in addition to your cost of service.
They're a staple of the service industry and are used as a way to show satisfaction and build a rapport with your stylist. There isn't really a set dollar amount that you're supposed to tip. Instead, they are calculated based on the price of your salon visit.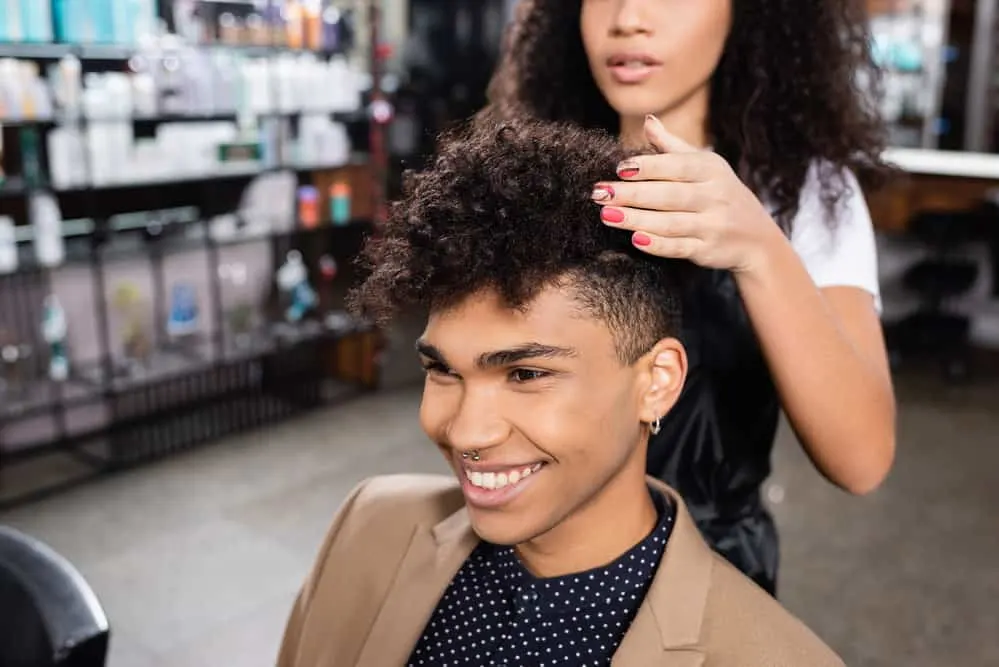 How Much Do You Tip a Barber?
Another common question that people have is whether or not they should tip their barber. And it's easy to see why. On the surface, barbers and hairstylists don't have much in common.
They work in different settings, perform different services, and have different titles. But it's important to remember that both hairstylists and barbers work in the service industry.
They also have to use a large percentage of their income to cover the overhead of running their business. As such, you should tip your barber just like you would a hairstylist.
You should end your appointment by tipping 10% to 25% of your total. Keep your tip on the higher end of the range for exemplary service and the lower end if you aren't completely satisfied.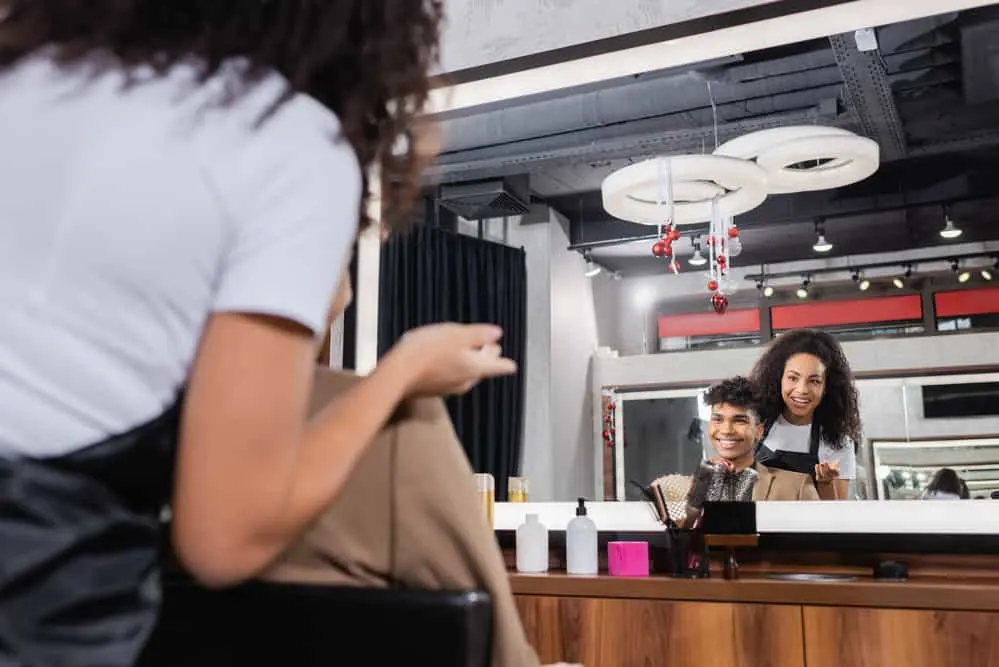 When Should You Not Tip?
Although tipping is generally expected, there are a few cases in which not tipping is acceptable. Tipping is a way to show your satisfaction with the service and appreciation for the stylist's efforts.
So, if you leave the salon and aren't happy with your hair or the service, you aren't obligated to tip. Still, unless the experience was absolutely terrible, it's polite to leave a small tip at the very least. Just keep it within the 1% to 10% range.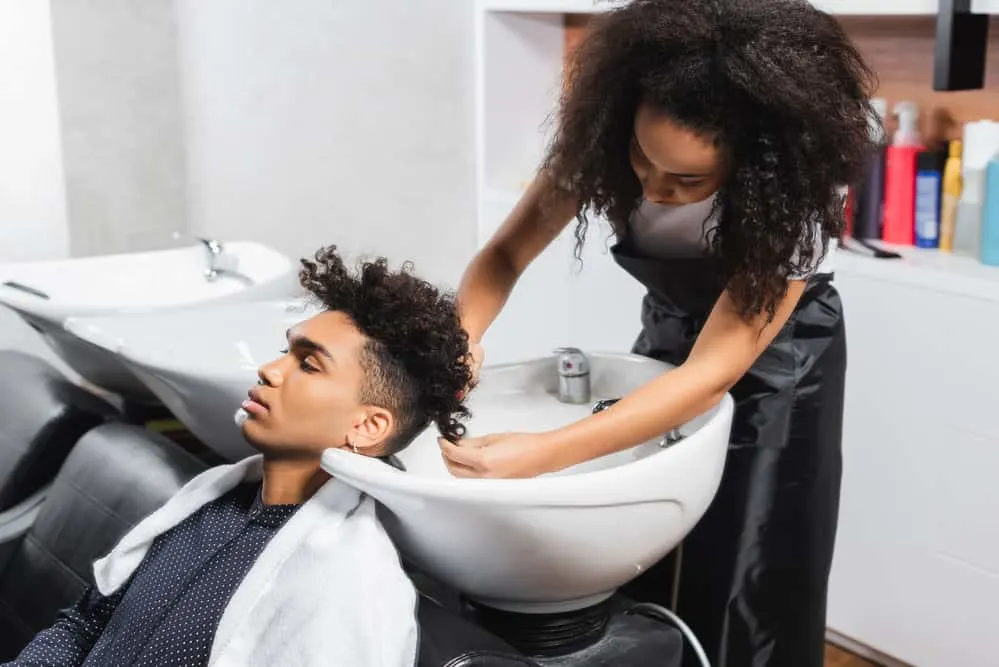 Do You Tip During a Hair Consultation?
A consultation is potentially one of the most important aspects of the salon experience. When you schedule a consultation, you'll meet with your stylist before your appointment.
They'll examine your hair and speak with you about your hair goals.
Then, they'll determine what is and isn't possible. They'll brainstorm ways to give you the best results possible, so your appointment goes smoothly.
A consultation also gives you a chance to meet your stylist and can make the actual appointment much more comfortable. One of the best things about consultations is that most of them are free. And since you aren't paying, you also don't have to tip.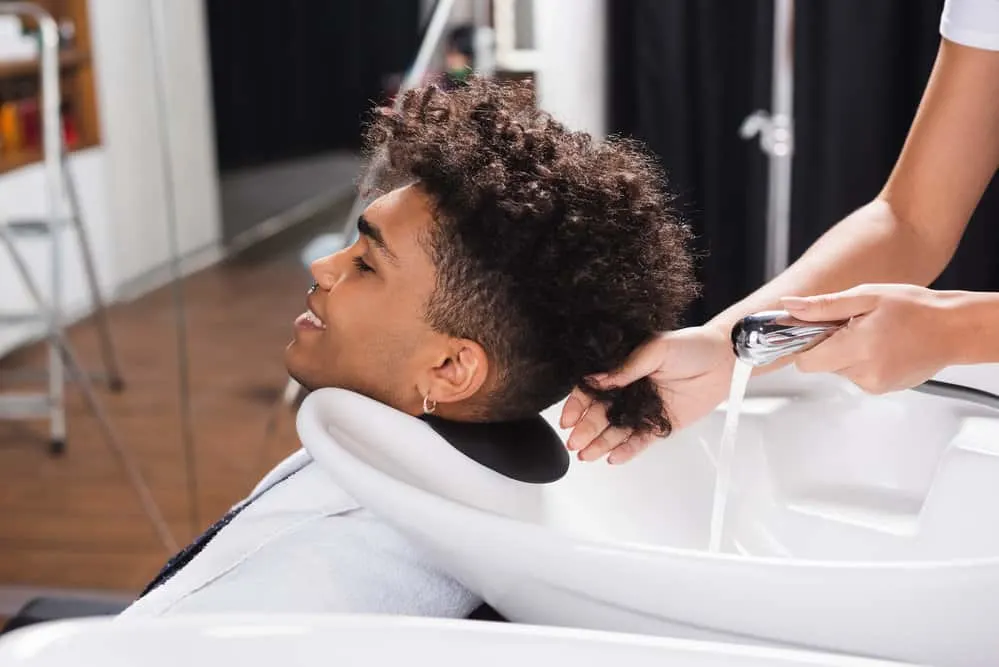 Do You Tip When They Fix Your Hair?
Hairstylists aren't perfect, so they can occasionally make mistakes. Your hair color might not come out the correct shade, or your brand-new haircut might be too blunt and choppy.
You might even be left with severe damage that requires an unplanned haircut. So, unfortunately, you may have to take an additional trip to the salon so your stylist can fix the mistake.
These salon sessions are usually for free since the stylist was at fault.
Even so, there is some confusion about whether or not the client is supposed to tip. Getting your hair fixed is a major inconvenience to you as the client. If the stylist is fixing a mistake they made during your initial appointment, no tip is expected.
In some cases, a stylist will actually refuse a tip since they are the ones who inconvenienced you. The one exception to this rule is if the correction takes a substantial amount of time.
If the stylist is missing out on a lot of business, you may want to offer the stylist a tip if you're happy with the new results.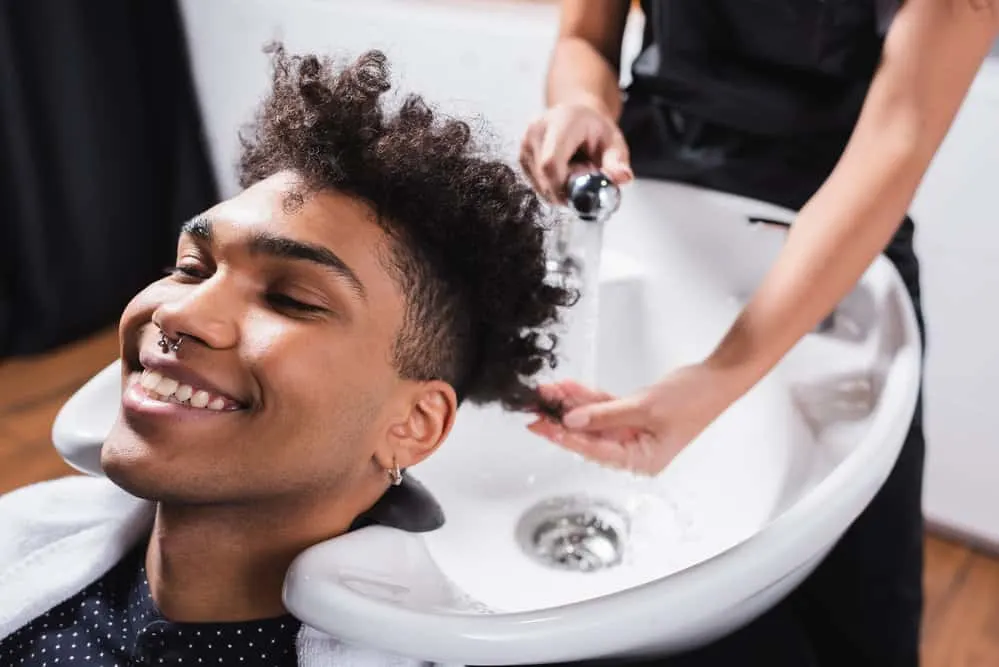 Do You Tip the Owner of a Hair Salon?
There's a common misconception that you aren't supposed to tip the owner of a hair salon. The assumption is that since salon owners have multiple sources of income and don't have to rent a booth to work, they don't need the extra money.
However, this isn't necessarily the case. Most salon owners serve two functions.
They handle the running of the salon and take care of the operations. Salon owners also occasionally work directly with clients and participate in providing hair-cutting or styling services.
So, when the owner of a salon works on your hair, you should tip them just like you would any other stylist. This is only the case if they provide you with a service. If the salon owner is present but doesn't work on your hair, you aren't obligated to tip them.
Do You Tip the Barber Shop Owner?
Like salon owners, some people think you don't have to tip a barber if they own the establishment. Again, this is a misconception.
You should tip whoever cuts your hair, whether they own the barbershop or not. But if the barbershop owner doesn't provide you with any haircutting services, you aren't obligated to tip.
Should I Tip My Hairdresser in Cash?
Figuring out how much to tip can be confusing, but figuring out how to give the tip presents another challenge. Not all salons accept the same payment methods, which can complicate things. While many stylists accept debit, credit, personal checks, and mobile payment apps, cash seems to be the most preferred.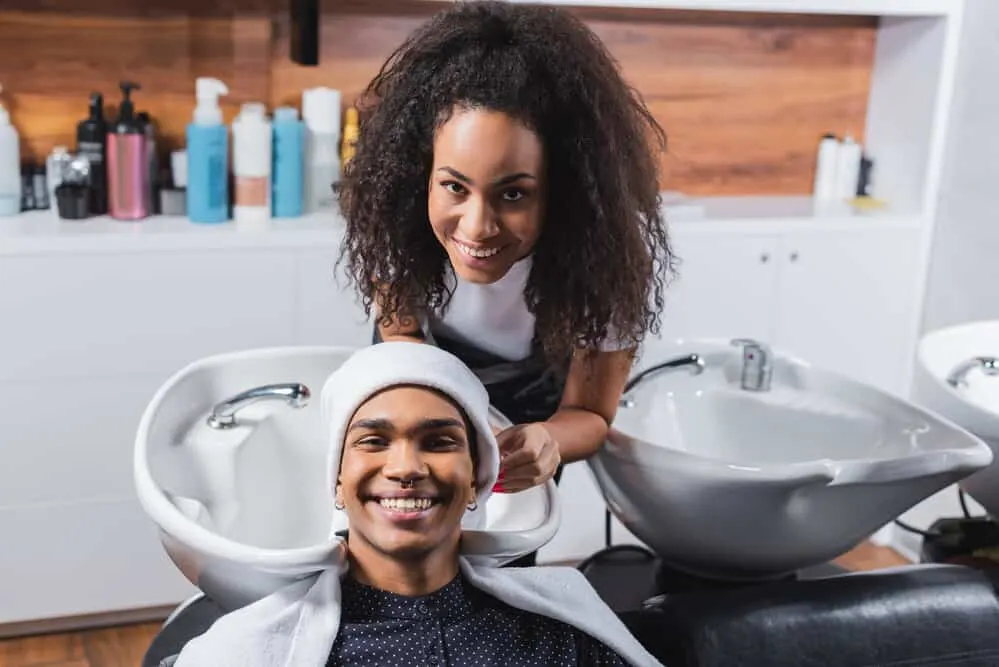 When you tip with cash, your stylist gets to keep a more significant portion of the money. They won't have to pay any hidden charges or processing fees.
Keep in mind that although cash tips are best for most hairstylists, some may prefer alternative payment methods.
The good news is that if you aren't sure, you can just ask! Ask your stylist, their assistant, or the person at the front desk which payment methods they prefer.
To sum things up, you should aim to tip around 10% to 25% of the total charge for your cut. You should also include an additional $3 to $5 for every salon assistant that participated in your appointment.
While tipping isn't exactly mandatory, it can go a long way in fostering a relationship between you and your stylist.
Tipping well can even secure you that last-minute hair appointment you totally forgot to schedule ahead of time! We hope the information we've covered today is precisely what you were looking for!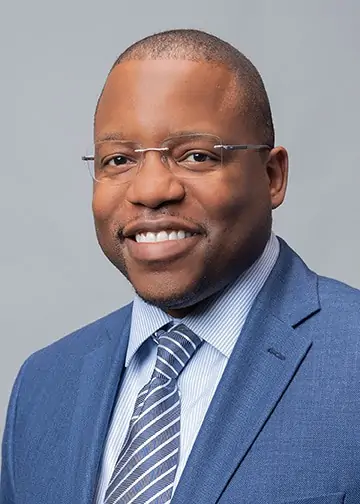 Kenneth Byrd, with a BS in Accounting and Management Information Systems and an MBA from the University of Alabama at Birmingham, has over 15 years of experience and is a recognized authority in hair care. Co-founder of Curl Centric® and Natural Hair Box, Kenneth has dedicated himself to promoting ethical and scientifically-backed hair care practices. Rigorous editorial guidelines, industry recognitions, and features in numerous media outlets evidence his expertise. Kenneth's commitment to transparency, quality, and empowerment has positioned him as a trusted voice in the field, empowering readers to confidently embrace their natural beauty.