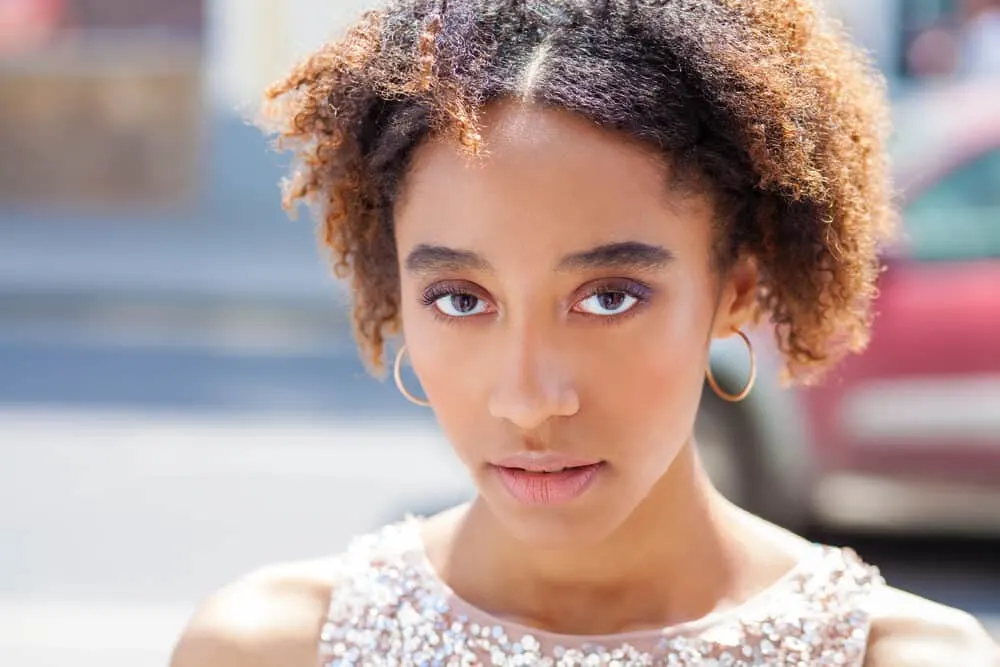 If you've got naturally curly hair, chances are you remember hair grease, a childhood hair care product that was extremely popular decades ago. It gives many of us a feeling of nostalgia.
While some women with natural hair don't recommend hair grease, it works well for many, and it just might work wonders for your hair. Keep reading to learn how to use hair grease on your natural hair.
How To Use Hair Grease on Natural Hair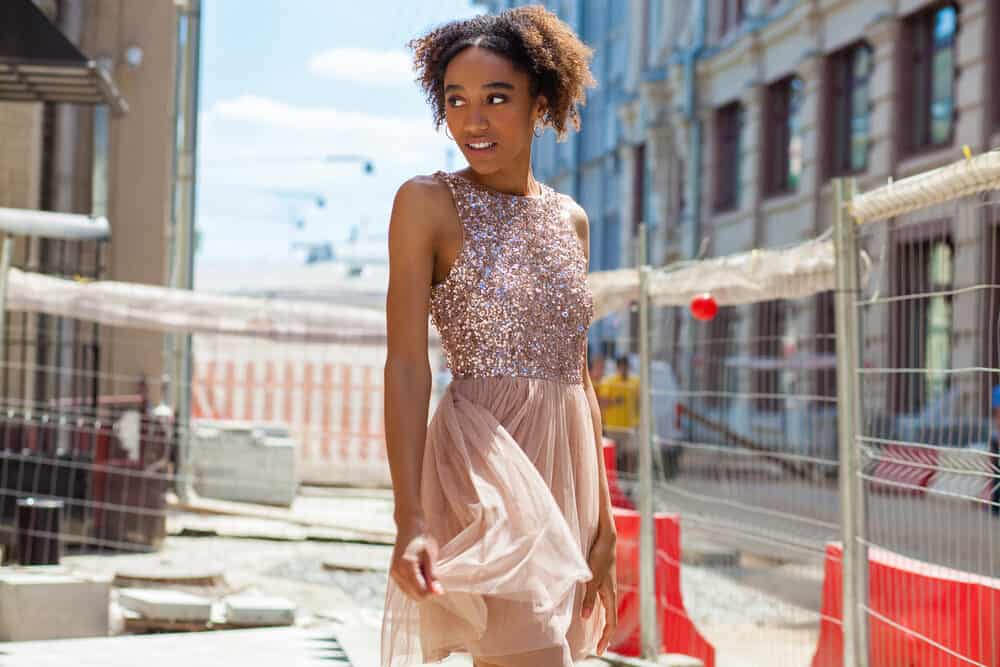 It is always necessary to gather your natural hair products and supplies before you begin styling to make the process as quick and easy as possible. Review the supply lists below to ensure you have everything you need.
Natural Hair Products
Clarifying shampoo
Moisturizing shampoo; you can also use a conditioner to co-wash instead of a moisturizing shampoo
Wide-tooth comb
Moisturizing conditioner
Moisturizing products, such as leave-in conditioner, oil, or cream
Wash and Go Styling Supplies
Wide-tooth comb
Alligator clips
Hair grease
A silk scarf or hair bonnet
Bands for hair stretching (optional)
Denman Brush
Twist-Out Styling Supplies
Wide-tooth comb
Rattail comb
Hair grease
Hair scarf or bonnet
Bands for hair stretching (optional)
Denman brush
Protective Styling Supplies
Wide-tooth comb
Alligator clips
Hair grease
Rubber bands or other supplies needed to create your protective style
Prepare Your Hair for Styling with Hair Grease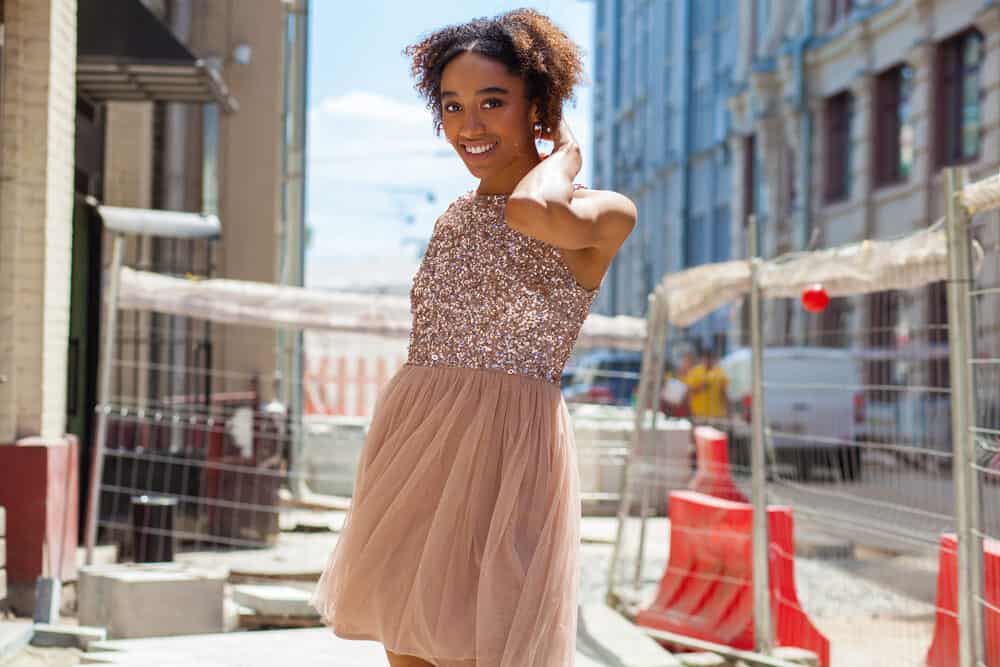 Before completing any style, it is crucial to make sure your hair is properly washed, conditioned, and detangled. Doing so will prevent any breakage and damage during styling. Let's get into the steps to prepare your hair for a style with hair grease.
Wash Your Hair
The first step in preparing your hair is to wash it. This can be done with shampoo or co-wash, depending on your preferences and the state of your hair.
Shampoo
Wet your hair with lukewarm to warm water. We advise against using hot water, as this can cause excessive hair dryness.
Apply a clarifying shampoo to your hair, focusing on the roots. Massage the product into your scalp to loosen up product buildup.
Rinse your hair thoroughly.
Next, apply a moisturizing shampoo to your hair. Again, be sure to focus on the roots and massage the shampoo into your scalp. The moisturizing shampoo will help remove any remaining product buildup from your hair while adding back some of the moisture stripped from your hair in the previous steps.
Rinse your hair thoroughly.
Co-Wash
Wet your hair with lukewarm to warm water.
Appy a co-washing product, like As I Am Coconut Cowash, to your hair. Work it through your hair to distribute it evenly from roots to ends. If you'd like, you can use a wide-tooth comb to make the detangling process easier.
Massage your scalp vigorously to remove product buildup. Co-washing products do not get rid of product buildup as efficiently as a regular shampoo, so it is vital to take extra time to scrub your scalp when co-washing.
Rinse your hair thoroughly.
If your hair needs additional moisture, you can follow up with a conditioner.
Condition Your Hair
After you've washed or co-washed, it is essential to follow up with a conditioner to maximize moisture in your hair.
Apply conditioner to wet and freshly washed hair.
Work the conditioner through your hair from ends to roots using your fingers.
Use a wide-tooth comb or your fingers to detangle your hair gently.
Put on a shower cap and allow the conditioner to sit in your hair for a few minutes if you have time. This will maximize moisture absorption.
Remove the shower cap and rinse your hair with lukewarm to cold water to lock in the moisture.
Moisturize Your Hair
To add even more moisture to your hair before styling, apply a moisturizing product to your hair, such as a leave-in conditioner or oil. These products add hydration, prevent breakage, and promote healthy hair growth.
How to Use Grease for A Wash and Go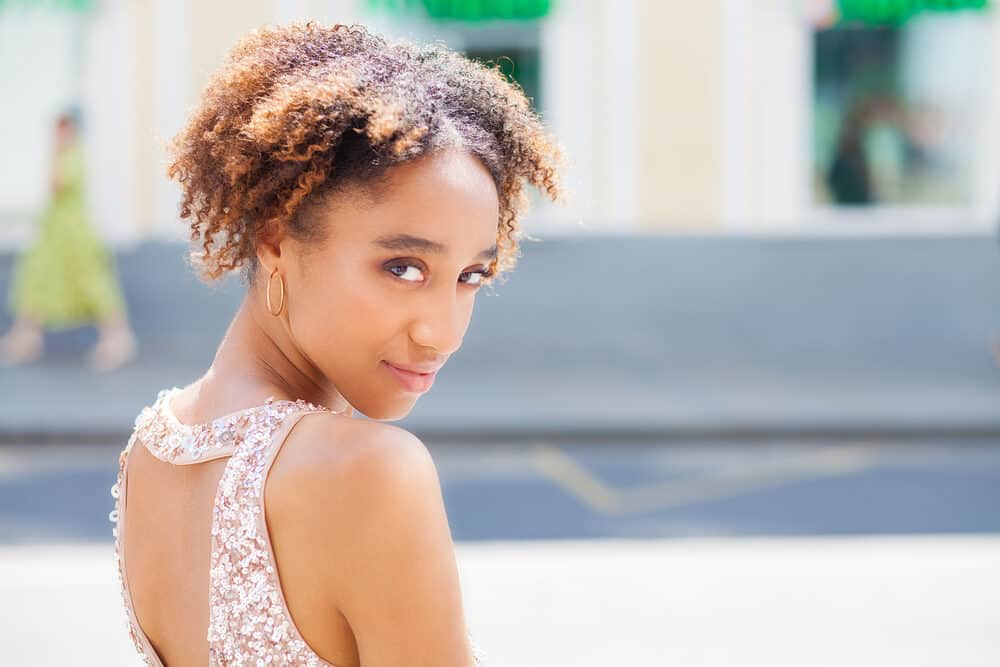 The simplest way to style your hair using hair grease is to do a wash and go. Follow the steps below to achieve defined natural curls using hair grease.
Begin by dividing your freshly washed, conditioned, and moisturized hair into multiple sections and securing them using alligator clips.
Apply a small fingertip-sized amount of hair grease to your curls, working it through from root to end. If you have very thick hair, you may need to divide your hair into even smaller sections and use a Denman brush to achieve even product distribution and curl definition.
Continue this process until hair grease has been applied to all of your hair.
Diffuse your hair with a blow dryer or allow it to air dry.
At this point, if you experience a lot of shrinkage, you may want to stretch your hair using the banding or braiding method to add some length to your curls.
Once your hair is dry and stretched, apply a little more hair grease to your hairline and part if needed.
Fluff and style until you've achieved the desired look. You could also style your wash and go into buns, ponytails, or a half-up half-down look.
How to Use Blue Magic Grease for a Wash and Go
Blue Magic Grease Wash and Go on Natural Hair | Type 4 Natural | DiscoveringNatural
How to Use Grease for a Twist Out
You can also use hair grease to create a twist out. A twist out is a heatless way to create springy ringlets that can last up to a week. Follow the steps below to do a twist out using hair grease.
Begin with freshly washed and damp hair.
Divide your hair into multiple sections and secure the sections not being styled out of the way using alligator clips.
Part out a small section of hair – you will use this section to create your first twist.
Apply a tiny amount of hair grease to the section.
Brush out and detangle the section using a Denman brush.
Divide the section into two smaller sections. Twist the individual sections in a clockwise direction while wrapping them around each other in a counterclockwise direction. This motion will produce a rope twist.
Repeat steps 3-6 until all of your hair has been styled into twists.
Dry your hair by sitting under a hooded dryer or blasting them dry with a blow dryer. If you prefer to air-dry your hair, feel free to do so.
Once your hair is dry, gently unravel the twists and separate the curls. Continue separating, fluffing, and styling the curls until you've achieved your desired look and shape.
Apply a little bit more hair grease to your part and hairline for extra shine.
How to Use Grease for Hair Growth
The TRUTH about GREASE + How I Use It To GROW Low Porosity 4c/4b/4a Hair | EfikZara
How to Use Grease for a Protective Style
Follow these steps to create a protective style of your choice using hair grease as the main styling product:
Begin with freshly washed and damp hair.
Part your hair and divide it into a few sections.
Appy hair grease to your hair, starting at the roots and edges and working your way down to the ends.
Gently detangle your hair using a wide-tooth comb or Denman brush as you go.
Once the hair grease has been applied evenly to your hair, get started on your protective style. This could be rope twists, a few braids, an updo, or another protective style of your choice.
Grease your scalp and hairline if needed.
Important note: If you are using hair grease to create a protective style with hair extensions, your hair should be dry and stretched. This will help to ensure that the style comes out as neat and sleek as possible.
Is Grease Good for Your Hair?
The Real Benefits of Using Hair Grease!
Some naturals argue that petroleum jelly and mineral oil, often active ingredients in hair grease products, cause damage to natural curls. These ingredients tend to be heavy, clogging scalp pores and leading to product buildup.
When misused, hair grease can cause damage to your hair. This is because when it is used as a standalone product, it will lead to dryness and hair breakage. It is not designed to provide your hair with moisture.
Instead, grease should be used in combination with moisturizing products such as leave-in conditioners and hair creams. The hair grease will seal in the moisture from these moisturizing products.
These are the key benefits of using hair grease that should not be overlooked.
As mentioned above, hair grease can seal in moisture in your hair, preventing dryness and potentially extending the number of days between wash days for your hair. This property also prevents breakage and tangles, which promotes and helps retain healthy hair growth.
Hair grease can soothe and protect a dry, irritated scalp. It lubricates the scalp and creates a barrier against outside elements.
While grease can be used on any hair type, it can create impressive definition in type 4 curls when used in twist-outs and wash-and-go routines.
How Often Can I Use Grease?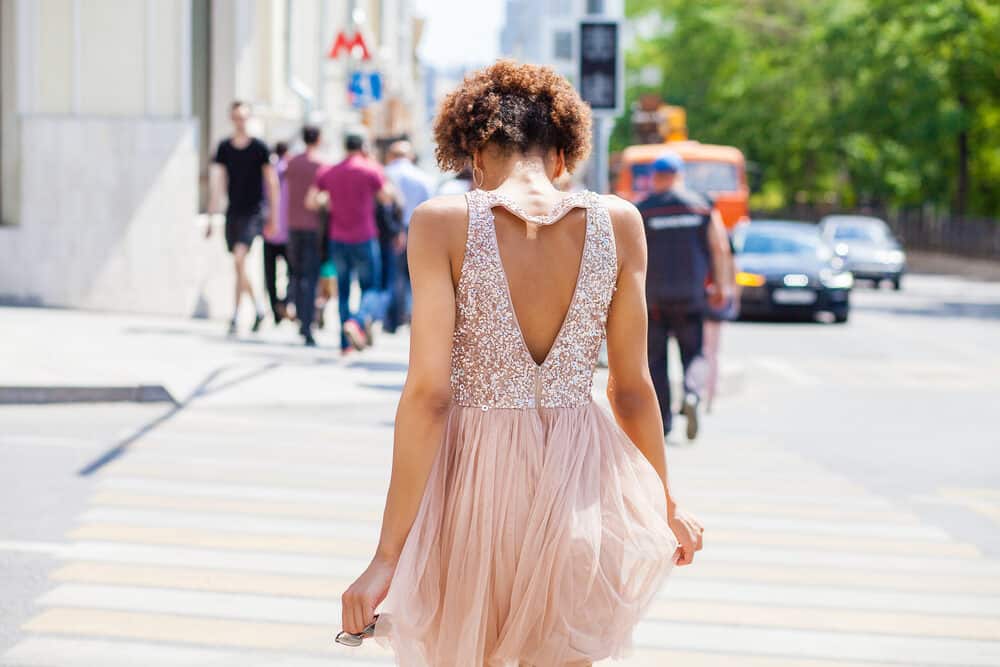 As mentioned in the previous section, grease can cause excessive product buildup and clog hair follicles when used in excessive amounts. Like many other things, the rule of "everything in moderation" will help you reap the benefits of hair grease without the potential damage.
Hair grease shouldn't be used more than once per week, or maybe twice per week if you have chronically dry hair. Additionally, you should pair grease with consistent shampooing or co-washing to cleanse the hair and remove product buildup regularly.
Pros and Cons
If you're unsure whether hair grease is the best product for you, be sure to read this list of pros and cons to help you decide.
Pros:
Hair grease is known to retain hair growth (i.e., length retention) by protecting ends from dryness and preventing tangles and snags.
Used correctly, grease seals in moisture, prevents breakage, and reduces the likelihood of developing split ends.
Grease can double as edge control, as it can be used to lay down the baby hairs along your hairline. In other words, it can be used to slay and lay your edges the same way many curly girls use shea butter, coconut oil, Jamaican black castor oil,seed oil,and other natural oils.
Cons:
As mentioned earlier, some naturals believe that the ingredients in hair grease are not suitable for naturally curly hair strands. Because of this, grease carries a negative stigma – some people may even judge you for using it.
Hair grease is a heavy product and may not be best for certain hair types, especially fine hair.
Although many in the natural hair community hesitate to use hair grease, it is highly unlikely that you'll experience damage from moderate use. Many find that the pros of trying out grease outweigh the cons.
Dos and Don'ts
Be sure to review the below list of "Dos and Don'ts" before you begin the styling process.
Do:
Use other moisturizing products in combination with grease.
Be patient and gentle when styling to achieve your desired look or maximum curl definition. Roughness can cause mechanical damage and breakage.
Maintain a consistent wash day routine when using grease to prevent buildup.
Don't:
Don't overdo it when applying grease. It's best to start with small amounts and then add more if needed.
Don't use grease every day, as this can be too much product for your hair strands. For the best results, limit the use of grease to once a week.
Don't apply grease to dry hair that hasn't been moisturized. It will suffocate your hair, making it drier and more brittle over time, eventually leading to breakage.
Armed with the above tips, you are well-equipped to incorporate hair grease into your hair care regimen without any ill effects.
Hair Grease May Be Your New Holy Grail Product
Hopefully, this article has brought you down memory lane and has encouraged you to consider incorporating hair grease back into your hair care routine. It's certainly continuing to gain momentum in recent years.
If you're interested in incorporating the product into your hair regimen, many women prefer Blue Magic Hair Grease or Vaseline. If not, it's still a good thing to reminisce a bit about childhood memories, especially for most black women.
There are some valid concerns over the ingredients in hair grease, the product does have the potential to do amazing things for your curls. Consider venturing out of your comfort zone or back to your childhood and trying one of the hair grease styling methods covered above!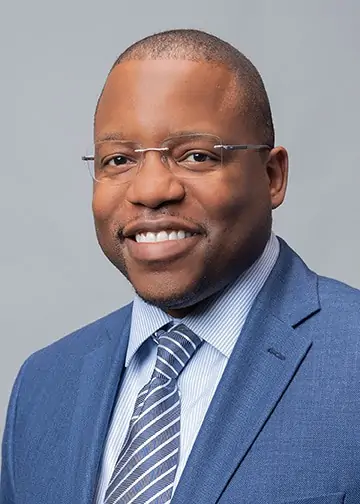 Kenneth Byrd holds a BS in Accounting and Management Information Systems and an MBA from the University of Alabama at Birmingham. With over 15 years of experience, Kenneth has been dedicated to hair care since 2008, when he co-founded Curl Centric® and Natural Hair Box alongside his wife. As a team, they promote healthy hair care practices through their comprehensive platform, Curl Centric. Curl Centric is a website operated by a husband and wife team that encourages healthy hair care. At Curl Centric, we aim to help our readers take control of their hair care journey and make good decisions about products, hairstyles, and maintenance techniques. We also have strict editorial integrity; here's an explanation of our editorial guidelines and how we make money.